Vieques, Puerto Rico is one of my favorite Caribbean island destinations. Most people have never heard of the island and it's not surprising. Up until 2003, the island was a United States Naval base and since then commercialization has been slow. The lack of commercialization is exactly what Mrs. TT and I love about the island; amazing beaches, small crowds, good food, and great lodging. We believe Vieques will be the next big thing in the Caribbean. Learn more in our Vieques Trip Review!
Flight
The island is 10 miles east of the Puerto Rican mainland and is accessible by a short charter plane ride or ferry. Mrs. TT and I took the plane option flying Cape Air from San Juan to Vieques for $215 round-trip each. Not cheap but it sure beats the slow ferry. The short flight is in a smaller Cessna but offers great views around San Juan and many of the smaller island groups right off the mainland.
Thrifty Tip #1: Book your trip to Vieques using United points. Cape Air is a partner with United so the whole trip from home to Vieques will be covered by one point redemption! (Was not available when we booked our trip)
When you arrive at the small airport we immediately went to the W lounge to wait for our ride to the hotel. Make sure to talk to the lounge host about things to do on the island.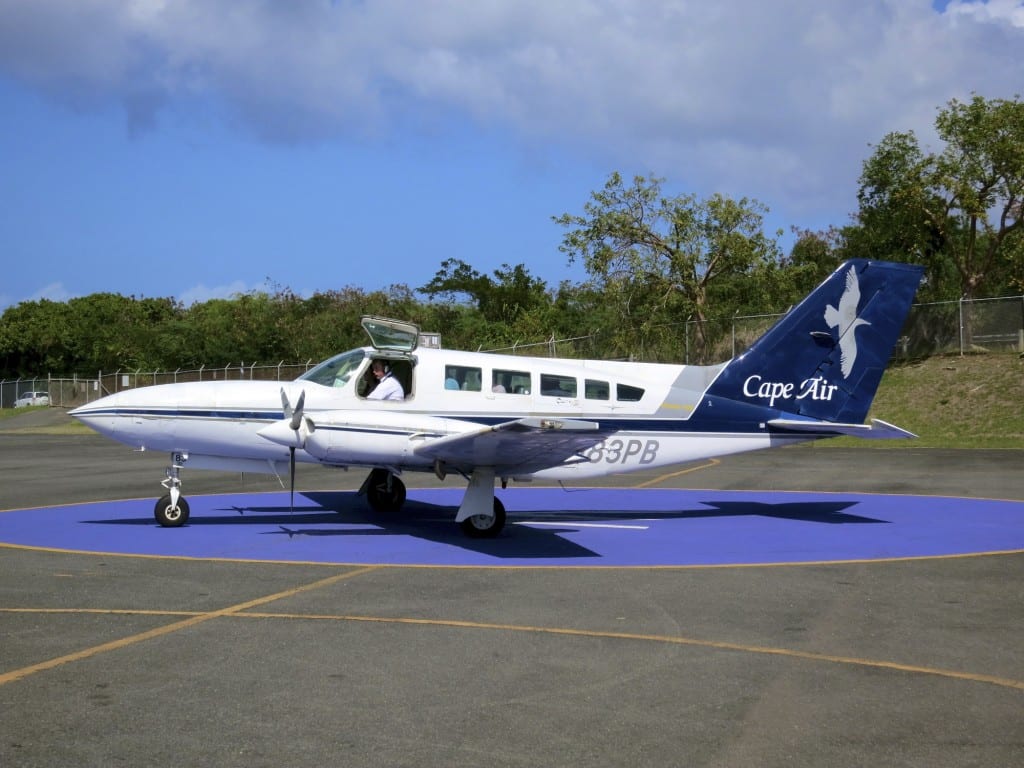 Thrifty Tip #2: As an alternative to United you can fly Southwest to San Juan (SJU) on points. We love Southwest's cheap flight redemptions. You also have the ability to cancel flights and rebook them at no cost.
Thrifty Tip #3: Stay a couple days in San Juan or tour the mainland before flying to Vieques.
Thrifty Tip #4: Consider booking your Cape Air flight using the Barclays Arrival card as it offers up to $400 in statement credits for travel. I always put flights that can't be booked using miles and points on the Barclays card as it gives great redemption value.
Lodging
Mrs. TT and I stayed at the W Resort & Spa, which is a fantastic hotel in the Starwood hotel chain. As you may have read elsewhere on the site I am a huge fan of the Starwood Preferred Guest (SPG) program. Point redemptions are high at 20k Starpoints per night but it's worth it.
Thrifty Tip #5: Book four nights with points at any SPG property and your fifth night is free!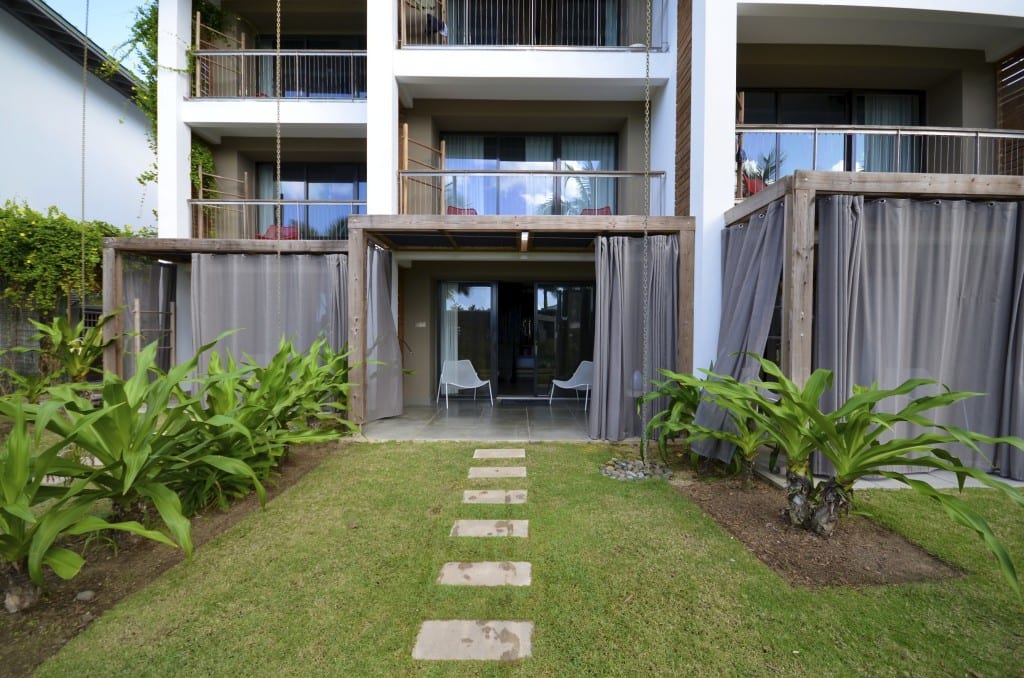 I was only an SPG Gold at check-in but we were still automatically upgraded to a poolside room with a partial ocean view. This is the room you want if it's available.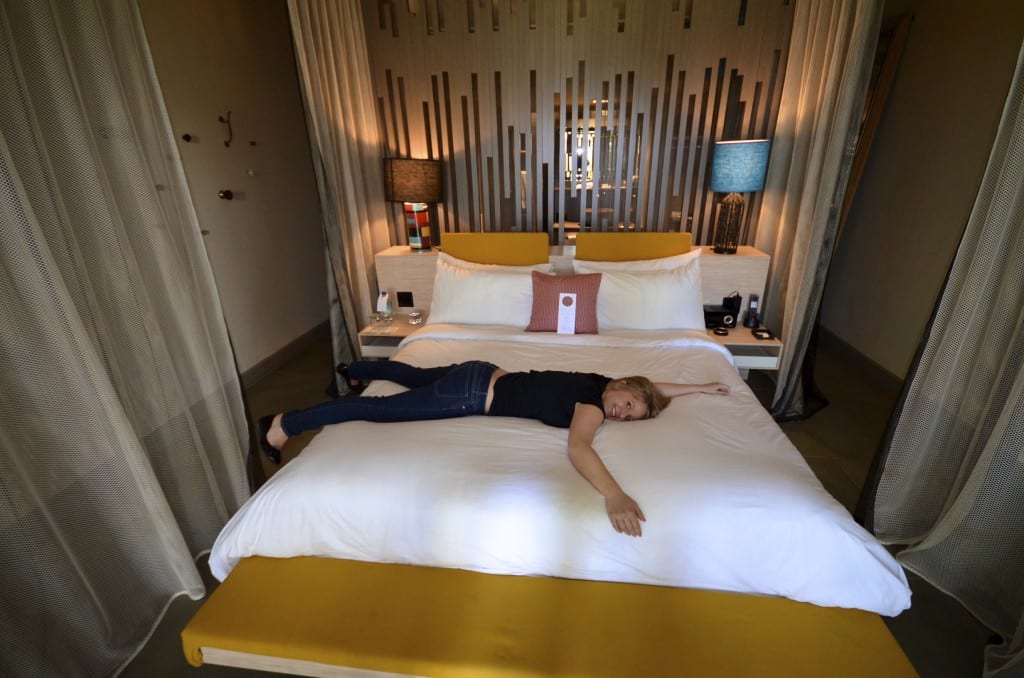 During the trip, occupancy at the hotel was 40-50% according to management, and the resort had a great quiet feeling. Most of the guests were from 30-40 years old, and we did not see very many children.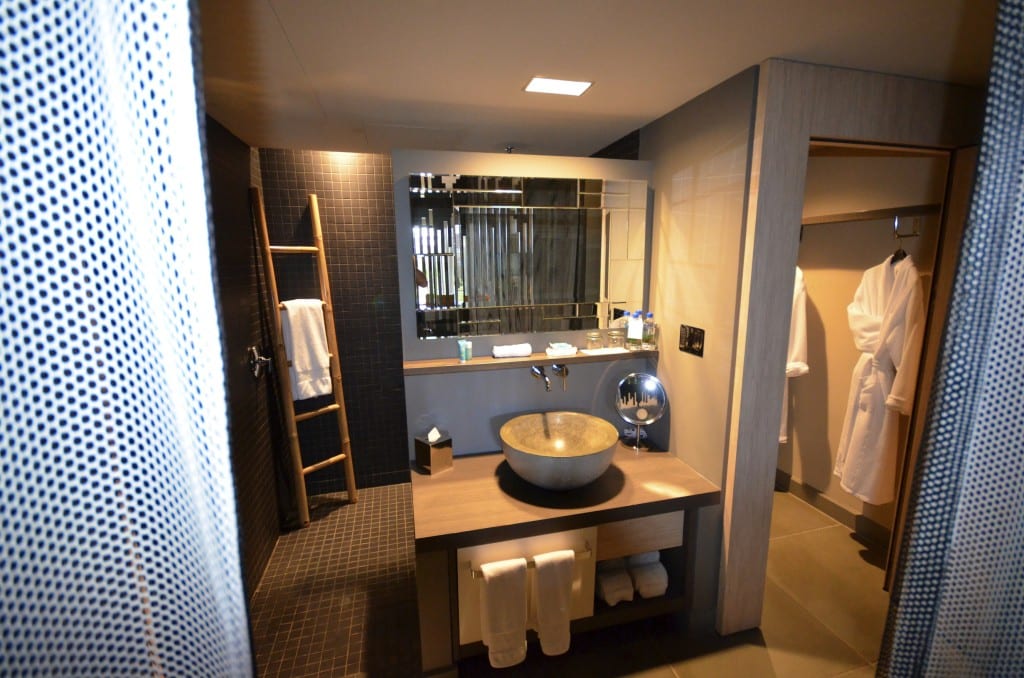 The pool is fantastic and the beach is very nice, but I don't know that I would recommend swimming in the ocean, as it is a little rocky. Due to the beach being on the Atlantic side of the island there was pretty rough surf during our trip. Anyhow there are way better places to be on the island other than staying at the resort!
We rented a Jeep onsite at Avis which is a must do as you don't want to be stranded at the resort. There is so much to see on the island, which is why we had to do this Vieques trip review!
Overall, service was excellent and everyone seemed well trained at the W. The grounds were very clean, and the rooms were nicely appointed. We did have a little cockroach visitor in our room on the last night but that is to be expected on a tropical island, and we didn't see any other insects so I assume this is an exception.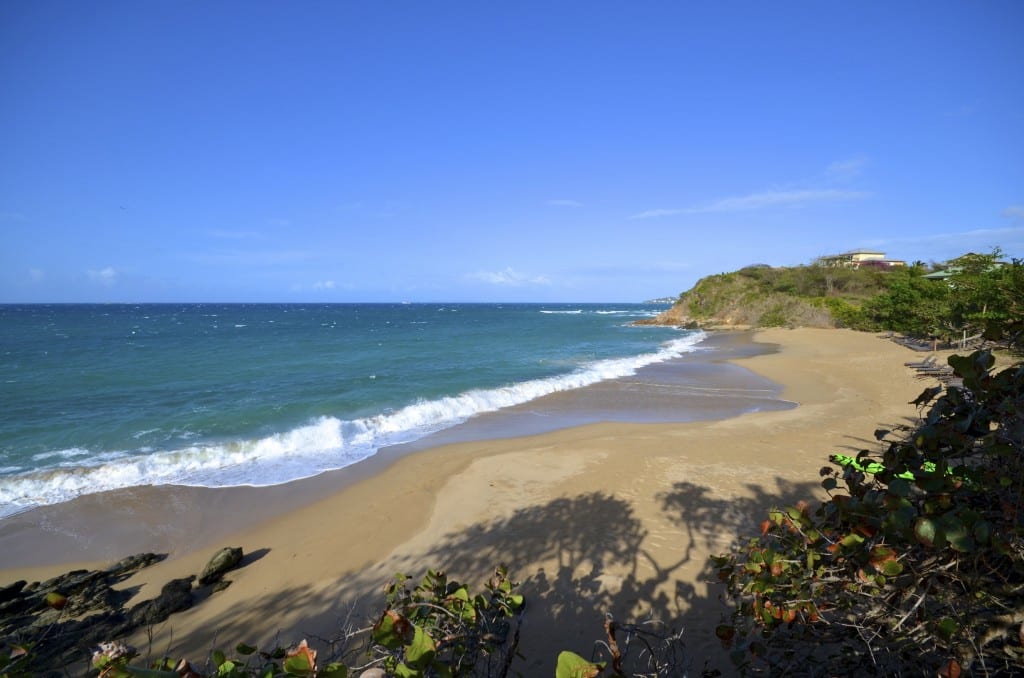 We ate at the W Cafe for breakfast daily and we did try the hotel's Mix restaurant one night. At Mix we had the Caribbean paella for two, which was excellent. Drinks at the bar were expensive. They charged us $19 for a margarita. Poolside service was more reasonable with a turkey sandwich and chips costing $14 and drinks around $12. The thrifty thing to do is to go into town and buy beer and other alcohol at the local corner shop. A six pack of local beer was about $4 and Heineken cans were $1 a piece. Vieques is still in Puerto Rico so everything is in US dollars.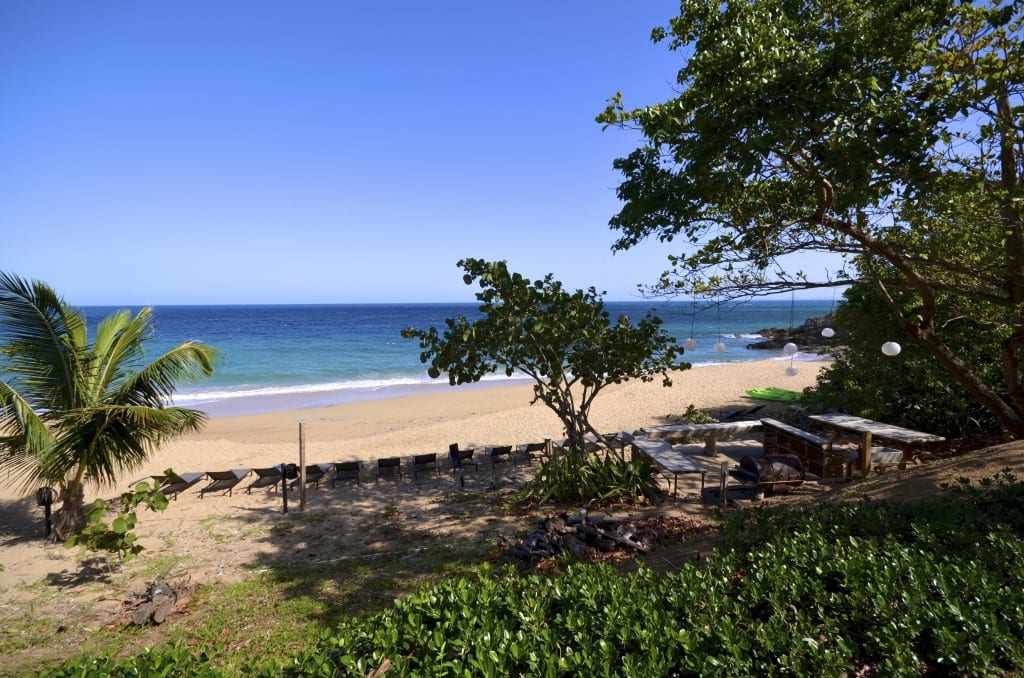 Thrifty Tip #6: Buy cheap beer and snacks at gas stations or shops Esperanza.
Towns
Isabel II is the closest town to the hotel and has a gas station as well as couple small grocery stores. We did not eat in town and followed recommendations we found on Tripadvisor. The other town on Vieques is Esperanza, which is a 15 minute drive from the hotel. Esperanza seems like a better tourist destination with great restaurants. We ate at Duffy's, Banana's, Next Course, Coconuts, and El Quenepo. Service was pretty good at all the restaurants and El Quenepo is a must. Their food and service was excellent albeit a little pricey.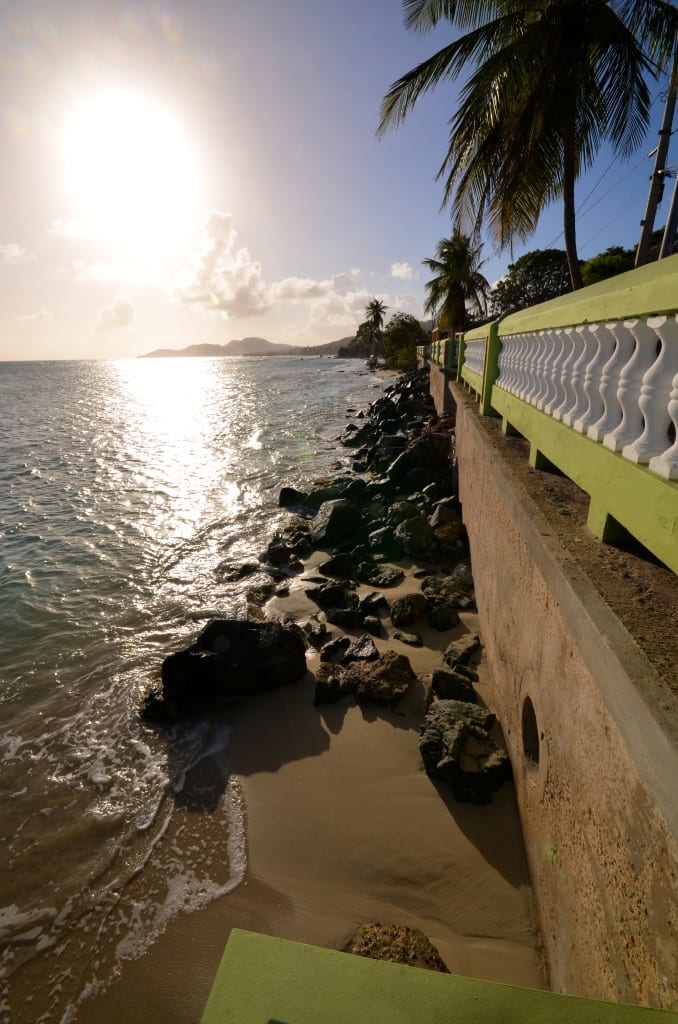 On Vieques there are wild horses, cats, and dogs running around everywhere! It feels like no island we have ever visited.
Beaches
We visited the west end of the island and it was not as impressive as other parts of the island. Green Beach just pales in comparison to what is offered on the southeast side of the island. The southeast side of the island features a nature preserve, which includes Secret, Blue, and Red beaches. It was rather breezy during out stay so our visits to Blue and Red beaches were short due to blowing sand. The beaches there seemed nice and large but were just too windy. Surprisingly most people were on these beaches instead of my favorite, Secret Beach. We heard Secret Beach was great so we decided to check it out. The gravel road off of the main road is low maintenance so make sure you take it slow. Also theft on this beach is pretty well known and where we parked our cars there was broken glass on the ground so it seemed to have occurred recently. Make sure you leave your vehicles windows rolled down and unlocked and don't leave anything in the vehicles as it could possibly be stolen. Also, when you're out swimming at Secret Beach don't leave your valuables close to the mangrove trees as apparently this is where the vandals hide and run out onto the beach and steal your backpacks, etc. We never encountered this or saw anything suspicious but it's always good to be prepared. Best bet is don't bring anything valuable on your trips to the beach.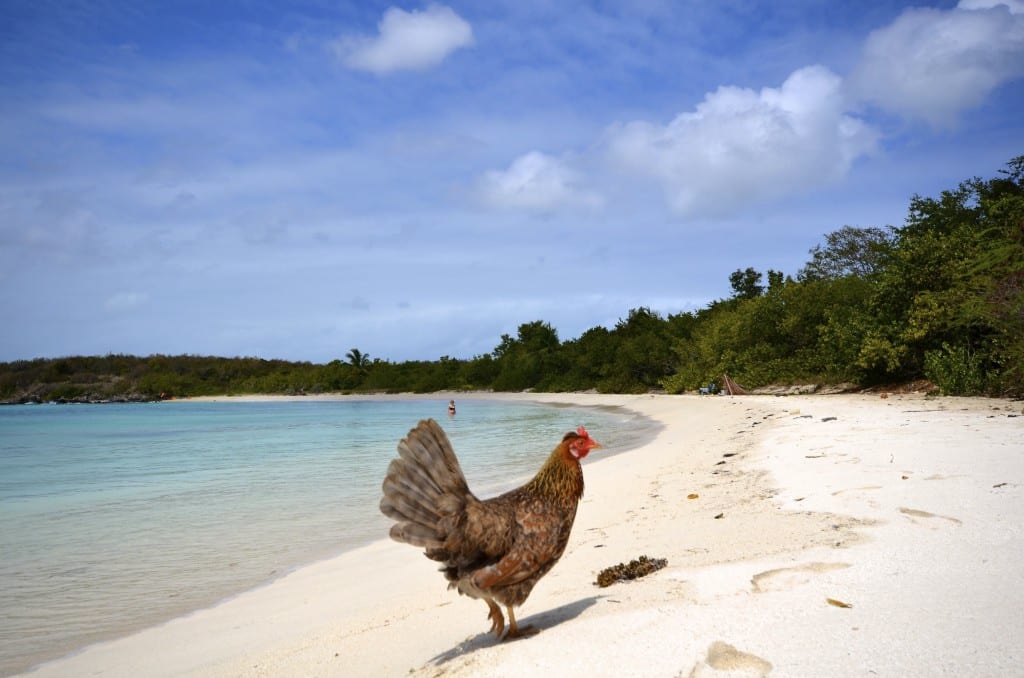 Secret Beach is the one of the most amazing beaches I have ever seen. It is probably a quarter mile long but it's absolutely stunning. Beautiful white sand and the water is an amazing blue color. It is also in a small bay, which blocks out almost all of the wind. In my opinion, it is the best beach on the island.
During our three days going back to Secret Beach there were probably only 5-15 people on the beach a time. At one point there were only us and another couple there, so it was nice and quiet.
We recommend renting beach chairs from Blackbeard sports at the W for about $10 a day. We got a cooler for $5 in Esperanza, at the grocery store, and the beer was cheap.
Another very cool beach is called Black Sand Beach just west of Esperanza. From the main road it's a 20 minute walk following a small river and it's worth the walk. The beach is of course a black color. Follow the signs from the road.
My favorite photo was taken just down from Black Sand Beach. The lighting was just perfect that day, right as a storm was approaching from the north.
Bio Bay
We did the Mosquito Bay (Bio Bay) tour with Abe's though the hotel and it was good overall. It is located on the southern shore of Vieques. Bio Bay has been officially declared the brightest bio-luminescent body of water recorded in the world by Guinness Book of World Records in 2008. Basically when you move your hand or paddle through the water the organisms light up. It's pretty cool. Sadly when we were there it was a full moon, so there wasn't a whole lot to see. Apparently Abe's is the only tour that operates during a full moon. The other tour operators do not due to the fact that the moon is just too bright and you can't see the bio-luminescent organisms unless it is very dark. We paid $40 each and it was fun kayaking but there wasn't much to see. I would highly recommend this if it was cloudy or a new moon.
Cost Breakdown
Southwest Flight to SJU (Point redemption + Taxes & Fees): $11 each
Cape Air Flight SJU to VQS (Round-trip): $214 each
W Resort Fee (5 night point redemption + $65 per day resort fee): $325
Jeep Rental (4 days): $324
Total: $1100 ($550 per person)
Thrifty Tip #7: Plan the trip with another couple to reduce car rental costs. There was more than enough room for two more people in the Jeep Wrangler rental.
Thrifty Tip #8: If you don't mind the extra time you can take the ferry to reduce the cost of transportation from San Juan to Vieques.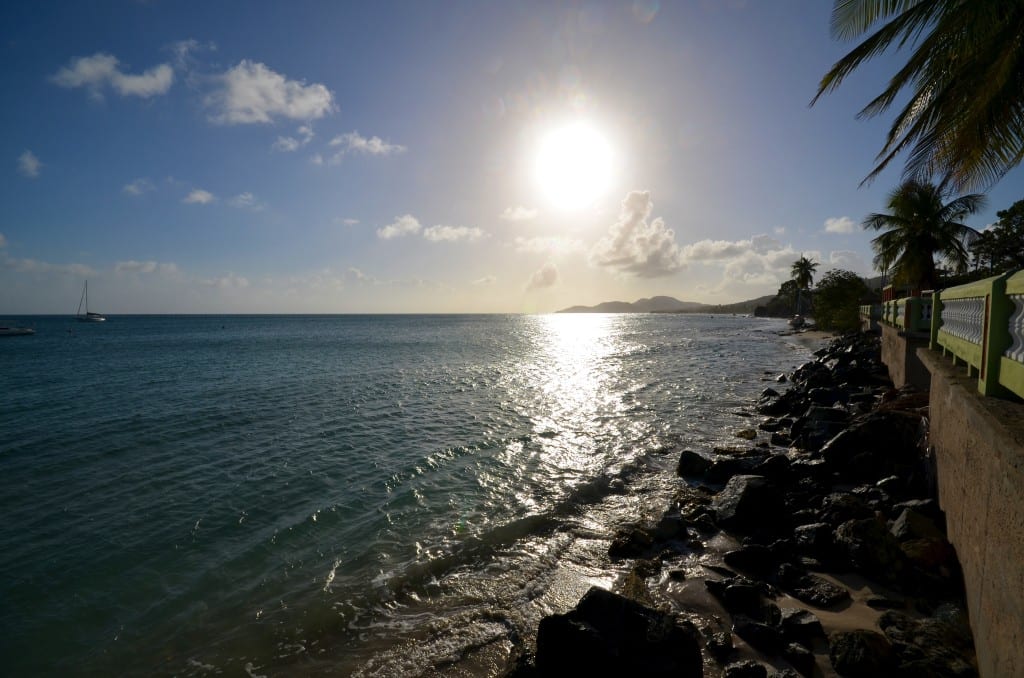 Conclusion
Mrs. TT and I don't typically like to visit a vacation spot more than once, but we do plan to go back to Vieques at some point in the future. There is also a nearby island called Culebra, which is supposed to have spectacular beaches as well. We are hoping to make that a daytrip from the island. We did see quite a bit of construction on the island so make sure to get to Vieques before it's commercialized like everywhere else in the Caribbean!