Let's be clear from the outset: Hotel Ranga located in South Iceland won't blow you away with plush, fancy rooms like five-star hotels. But this Hyatt property features great food, amenities, and a fantastic location that make it luxurious in a different, quintessentially Icelandic way.
Located about 90 minutes southeast of Reykjavik, Hotel Ranga is part of the Small Luxury Hotels of the World which brings it under the banner of Hyatt – both earning points and redeeming for free night stays. But beyond that partnership, this property stood out to me as the perfect place to stay the southern part of the country around Iceland's Ring Road or even during a short Iceland stopover trip.
Sure, the rooms are nothing special. But that prime location combined with excellent common areas, hot tubs, and other amenities made the experience at Hotel Ranga perfect for our visit in April.
Booking Hotel Ranga
This is Iceland, and almost nothing is cheap. So one of  the most attractive features of Hotel Ranga is the various ways you can book it – including using points and miles.
The simplest way, of course, is through Ranga's website. You just plug in your desired dates and the number of people in your party and search right on its home page.

But the reason why I was drawn to the property in the first place is its affiliation with World of Hyatt and the Small Luxury Hotels of the World collection. Before I booked, I made sure to search through Hyatt's website for cash rates. As expected, cash rates can be quite pricy.
So even if you're a Hyatt fan, I'd recommend exploring other ways of booking your room. In my case, I paid $360 a night through the Capital One travel portal to earn 10x points to help hit the spending requirement to earn my bonus on the Capital One Venture X Rewards Credit Card. What's more, that purchase would also trigger the $300 annual travel credit on the Venture X Card, making my stay even cheaper.
At Thrifty Traveler, we don't accept freebies. We use our own, points, miles, or cash to pay for every single flight or hotel you see reviewed here – including this one.
But there can be a much better way to book this room: Using World of Hyatt points. Standard award nights start at 30,000 points per night – but thanks to Hyatt's introduction of peak- and off-peak pricing, you may see rates as low as 25,000 points per night … or as high as 35,000 points during busy times.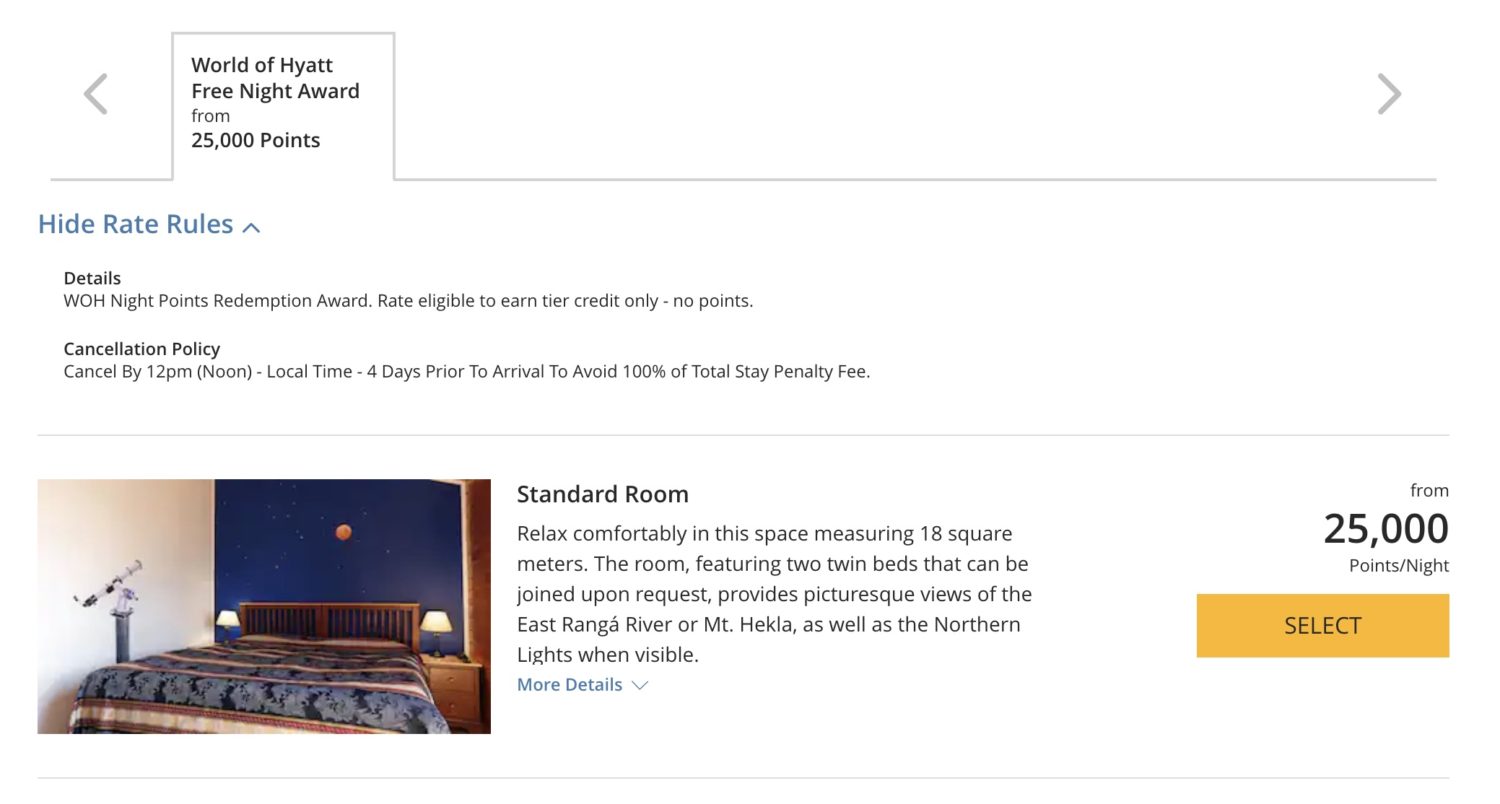 Iceland is fantastic in the fall, and you'll have a much more affordable trip during that time of year. As you can see, some of the off-peak rates are readily available for Hotel Ranga in October.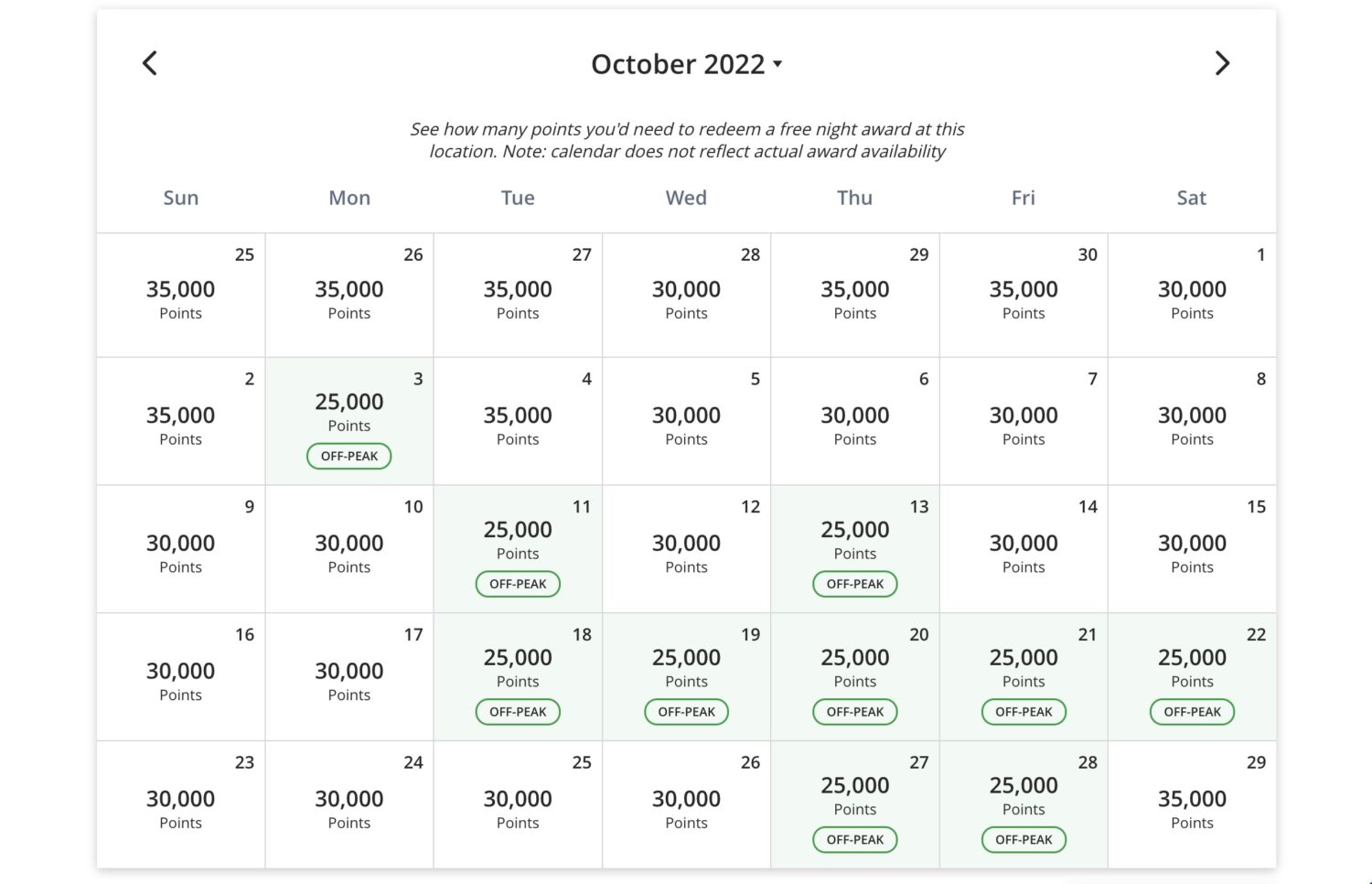 But during the peak summer months of June, July, and August, you'll be hard-pressed to find rooms using your World of Hyatt points. This message popped up almost every time I tried to nail down a date in the summer at Hotel Ranga.
Don't have World of Hyatt points? No worries. Hyatt is one of the best Chase transfer partners. A stash of 70,000 Chase points gets you 70,000 Hyatt points, enough for at least two free nights at this property. Just earn points from cards like the Chase Sapphire Preferred® Card or the Chase Sapphire Reserve® and transfer them directly (and instantly) to your Hyatt account.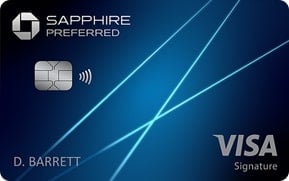 Click Here to learn more about the Chase Sapphire Preferred Card. 
Hotel Ranga Location
Hotel Ranga is in the southern part of Iceland, about 90 minutes from the city of Reykjavik. The hotel itself is right on Highway 1, commonly known as Iceland's Ring Road.
Watch for the sign as you drive by: You can't miss the property from the road. The hotel building itself is about a half-mile down a well-maintained gravel road, far away from what little noise Highway 1 emits. The building is just feet away from a river carrying glacial runoff from the nearby mountain peaks to the North Atlantic Ocean nearby.
While it's far from Reykjavik, one of Hotel Ranga's defining attributes is its location. Iceland is deceptively large and spread out, but this property sits in the perfect spot to quickly reach a handful of awesome attractions. For example, you from Hotel Ranga you can reach the following attractions and landmarks:
Keflavik (KEF) Airport: About 2 hours
Reykjavik: About 1.5 hours
Reynisfjara Beach (Black Sand Beach): 1 hour
Skogafoss waterfall: 40 minutes
Seljalandsfoss waterfall: 20 minutes
Golden Circle (east side – Fludir): 45 minutes
Golden Circle (west side – Thingvellir National Park): 1 1/4 hours
You're going to put some miles on your rental car if you want to do Iceland right, but having a home base within 2 hours of all of these attractions makes Ranga a perfect choice.
Checking In
Hotel Ranga is a mostly one-story (very Icelandic) hotel that couldn't be easier to navigate. You'll find the front desk just behind the sign on the front that says "Hotel Ranga."
Checking in was a breeze. I got the sense there weren't too many guests staying at the hotel that night because the woman behind the counter guessed my name when I arrived. Despite having zero status with Hyatt and booking through Capital One, I was given a free upgrade from a Standard room to a Deluxe room upon arrival. We also were able to check in about 2 hours early without any problem.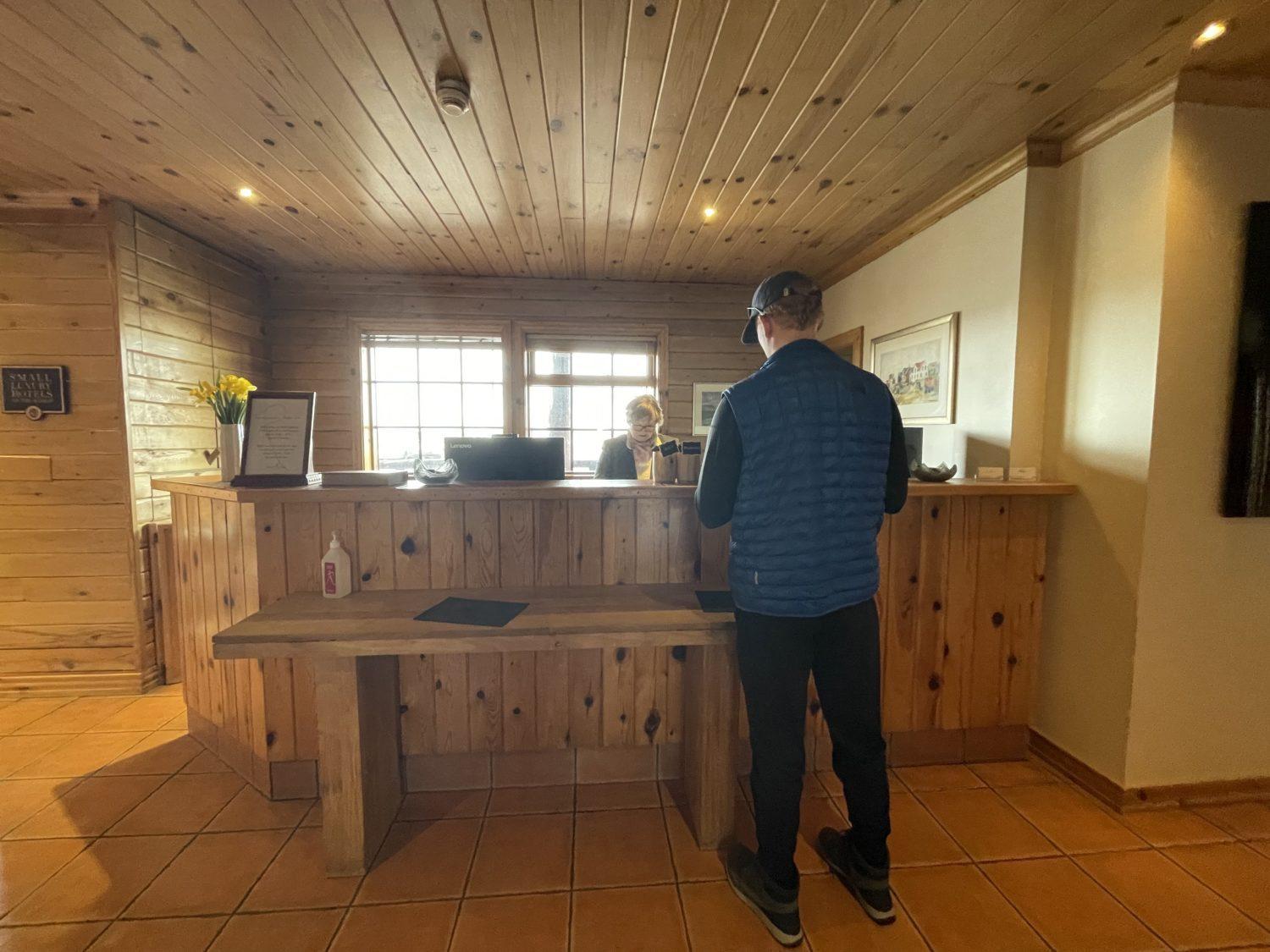 The woman behind the counter also told us we could have a welcome drink from the bar anytime on the day that we arrived – no small expense in Iceland. My sister and I stayed together on the journey and chose prosecco as our drink of choice before dinner that night. The welcome drinks were limited to wine and beer.
Checking in to Hotel Ranga couldn't have been easier when we did so in April. I'm assuming free upgrades and early check-ins are less common during peak summer months, though. The welcome drink, however, is standard.
Hotel Ranga Rooms
Our upgraded room at Hotel Ranga was very comfortable but definitely unremarkable – especially for the price of the hotel, in my opinion.
When you enter, there's a small shelf on the right with coffee and tea fixings, a few hooks to hang weathered clothes, and a wardrobe to hang clothes with three small drawers. A mini fridge and safe were in the right panel of the wardrobe as well.
Squeezed between the wardrobe and the couch was a tiny desk where I spent an afternoon working while my sister caught up on sleep in one of the two twin beds nearby. The couch (also a sofa bed) was very comfortable, too.
We did not watch much television in Iceland, but I did pop it on to see some of the offerings. There were a few Icelandic channels, mixed in with some American TV, too.
I found it hard to judge beds I sleep in the night after a transatlantic flight – any bed usually feels incredible – but these twin beds were really nice.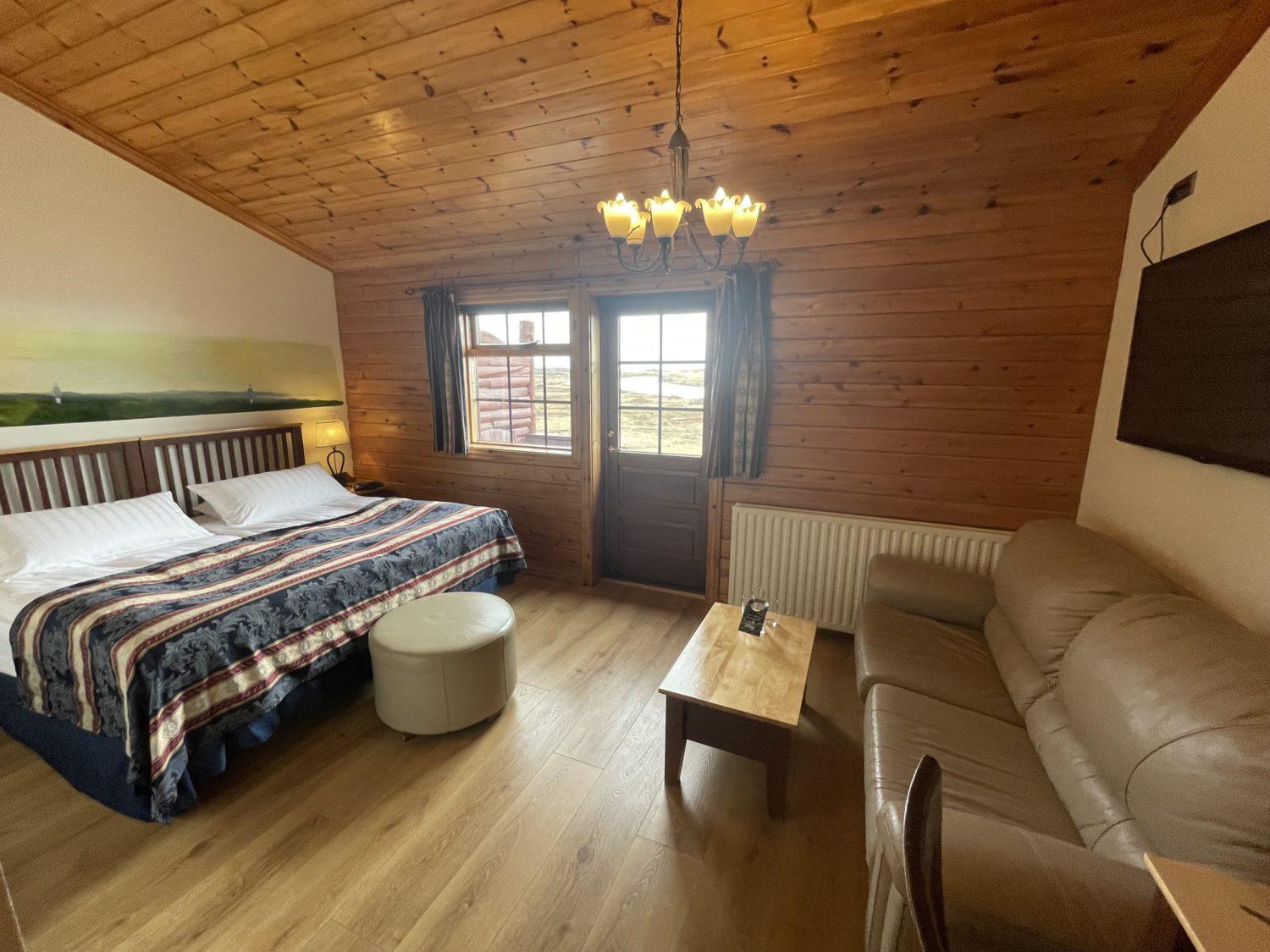 Each room at Hotel Ranga has a patio like this one facing the river outside, each with a long bench and coffee table.
The decks are perfect for soaking in the views of the mountains and river nearby, plus they all open out toward the four different naturally heated hot tubs, too.
The bathroom, however, was a let down. The designs were not especially sleek or modern and everything was pretty compact. The shower did not have a shower curtain of any kind, which made for a weird bathing experience. There were some heated towel racks behind the door, which where handy to dry some wet clothes. Ultimately, the bathroom was forgettable.
Wi-Fi in the room was free but not particularly fast, though it was enough to get a few hours of work done during my afternoon on the property.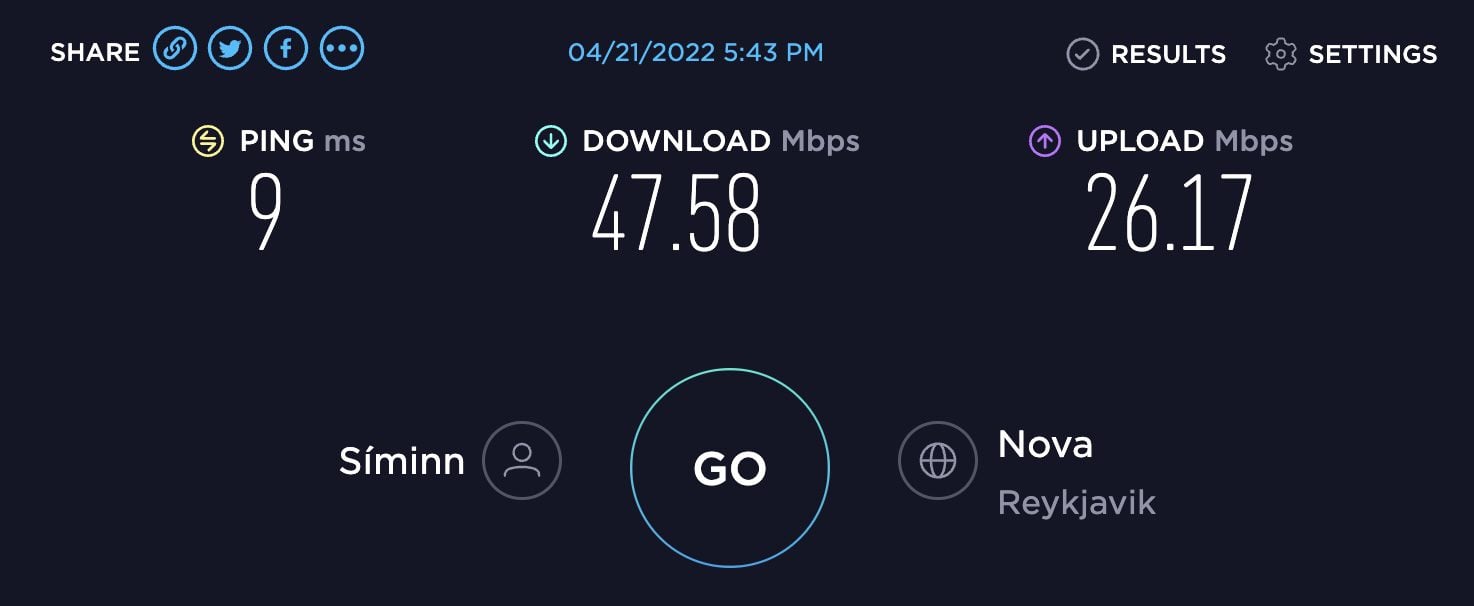 Ultimately, the room was comfortable enough for two people. But the bathroom, in particular, seems like it should have been much better for the high price tag Hotel Ranga commands.
Hotel Ranga Amenities
Everything outside of the room is what makes Hotel Ranga shine.
It starts when you pull in and see these strange wood reclining seats. We later found out these for for Northern Lights viewing during the winter months and sunbathing during the summer.
Every night of the year, Hotel Ranga offers a Northern Lights wake-up call service, meaning the front desk will phone your room if the Aurora Borealis is visible. What a cool perk, and one that I think many Northern Lights hopefuls would want to take advantage of.
On the backside of the property sits the river. This bench was the only seating nearby, but the river's presence really makes the Hotel Ranga feel Icelandic. It was fun to stroll along its banks.
One of my favorite parts of the property are these hot tubs. There are four of these between the rooms and river on either side of the dining room. They are naturally heated with geothermal energy, but cleaned and maintained like a hotel hot tub. After a day exploring Iceland, these were a godsend.
Inside, Ranga's various common areas were well-designed, well-lit, and unique. They each featured sitting areas and large windows. They were interspersed between the long hallways of the mostly one-story building. This one was on the west side of the building.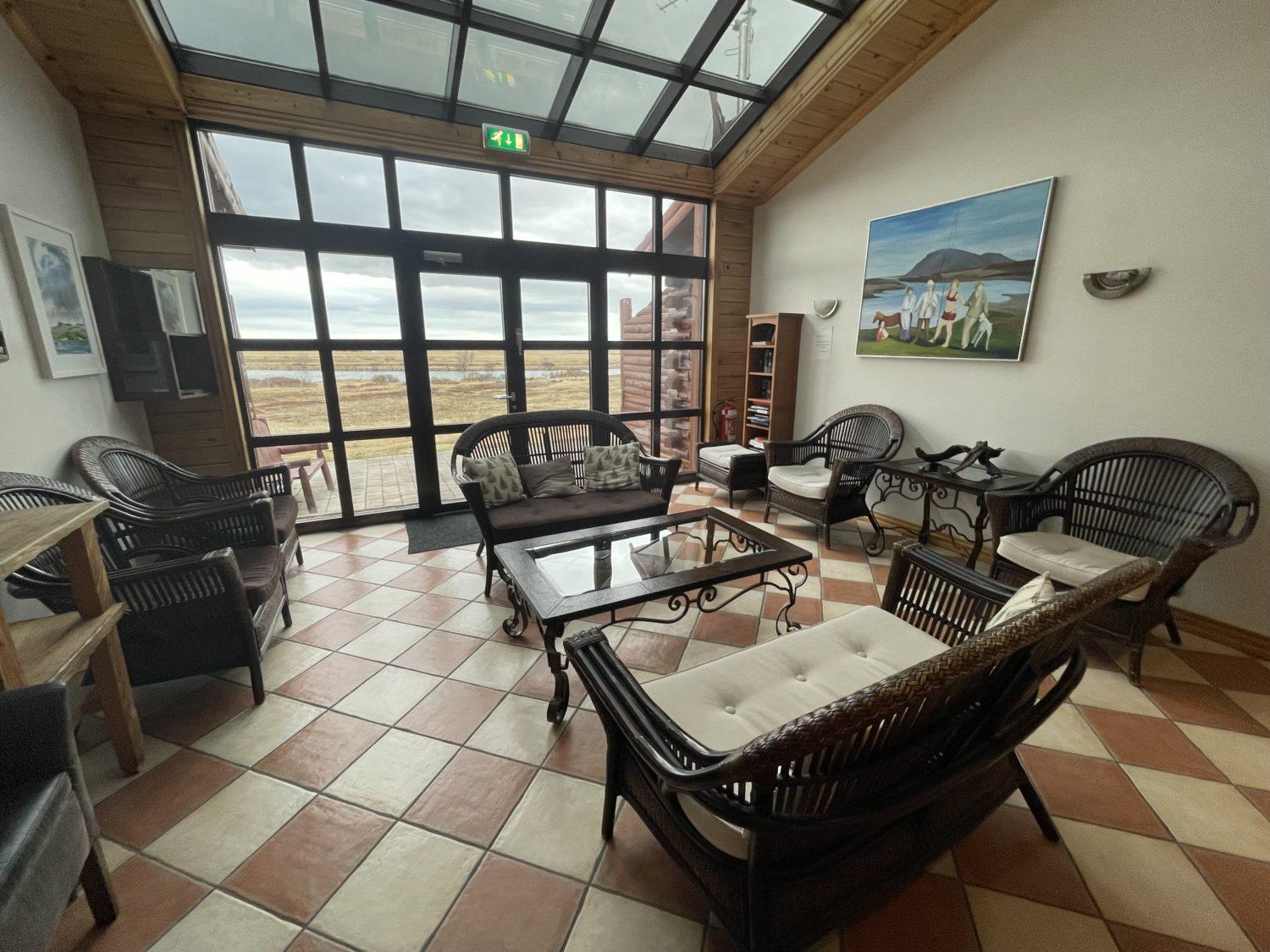 This small common seating area was just to the west of the check-in counter, featuring a large quilted version of Iceland. It was another very cozy spot.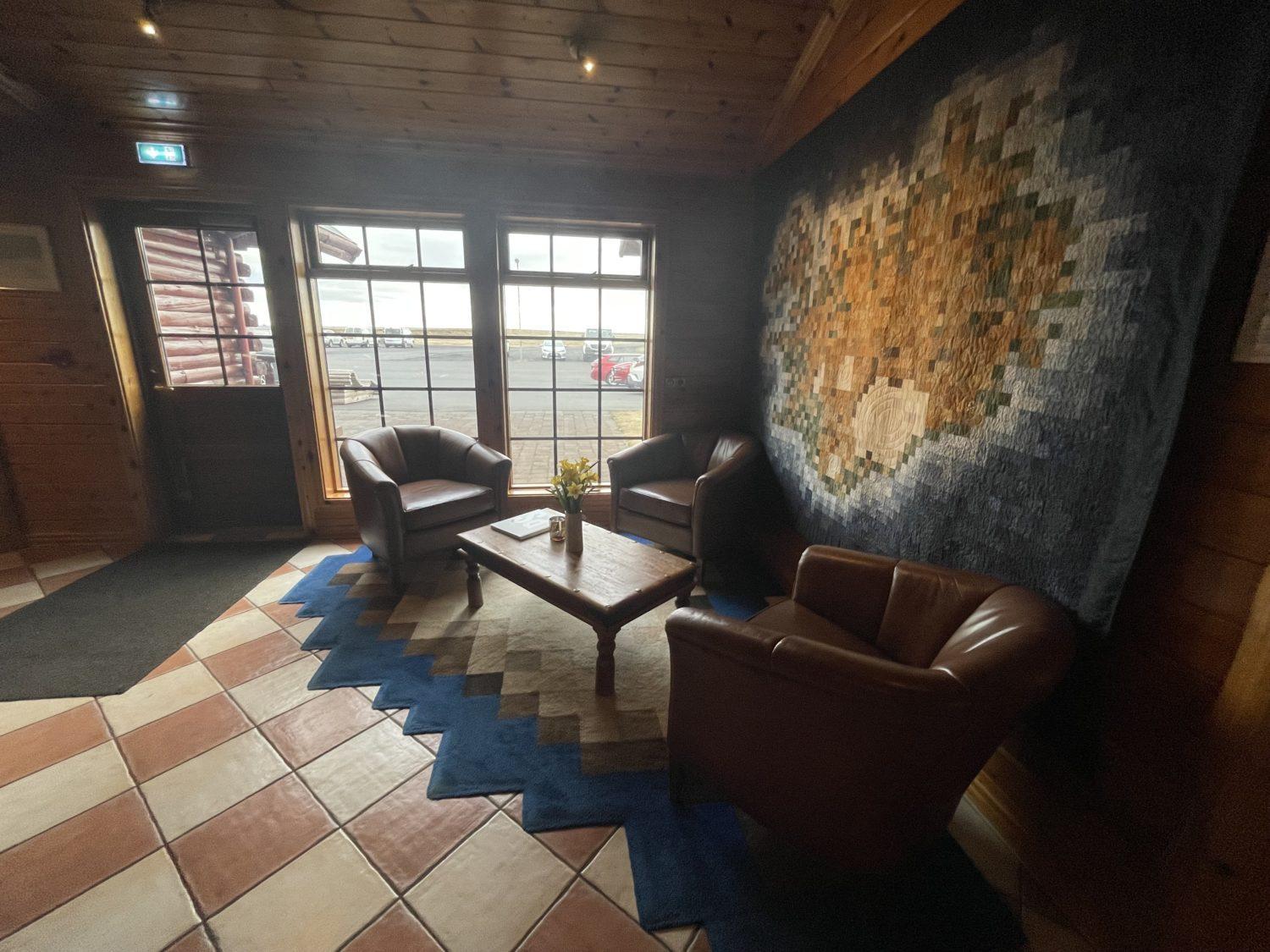 Above the check-in area and bar were more seating options, including some big, plush love seats and a strange-looking wood harp on the right side.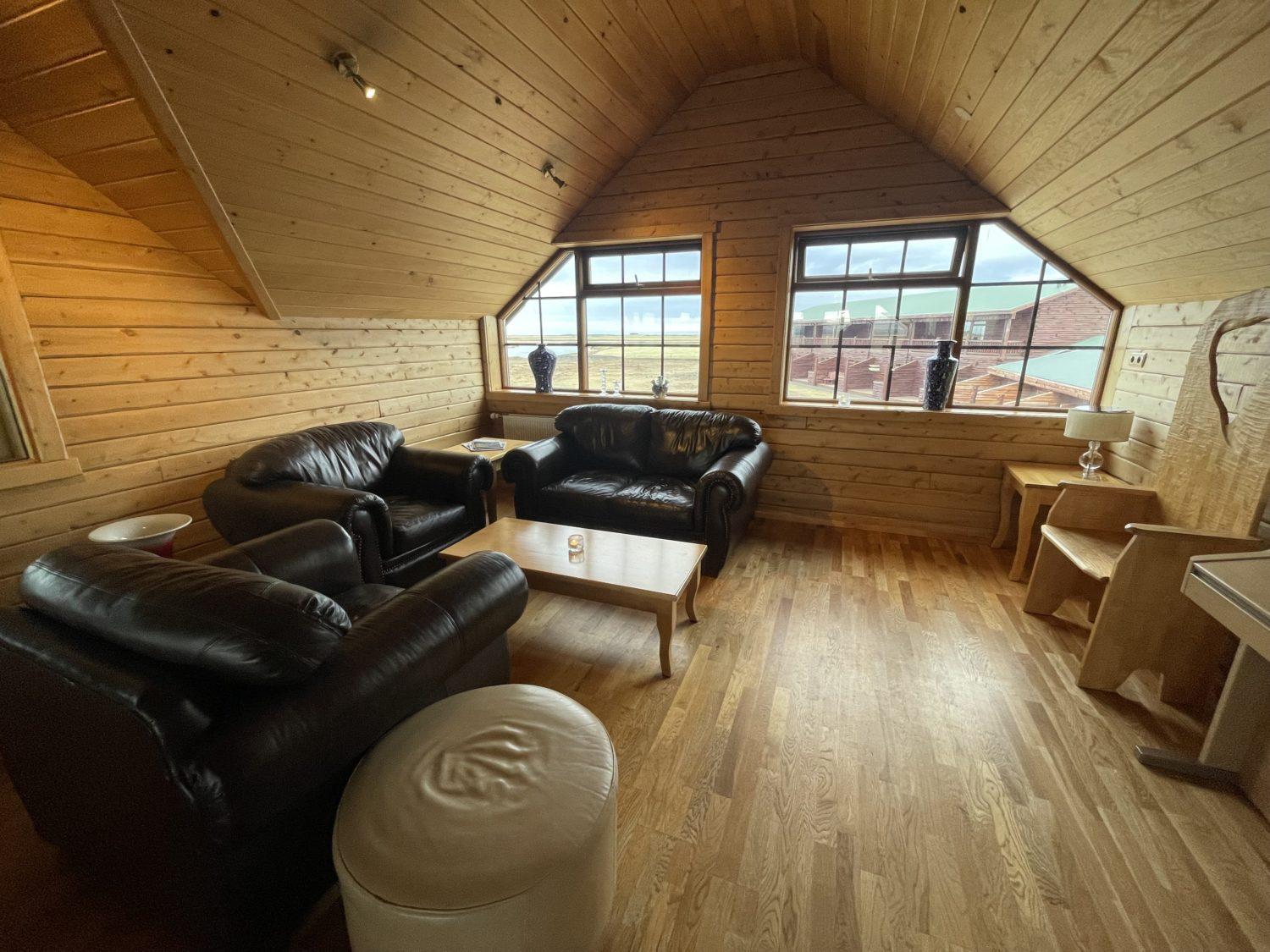 The upstairs bar was not in use during our April visit, but would make for a fantastic event space or place to unwind with a cocktail after a day in Iceland.
This common area, called the Game Room, on the east side of the hotel, was my favorite space in the hotel. The billiards table, the chess board, and the bear-skin on the wall gave it a very fun vibe. The checkered floor and big skylight windows made the already long Icelandic days feel longer.
There were other little pods and nooks throughout the property, including this one close to reception that also had a boot cleaning machine nearby.
The hallways of the Hotel Ranga were very long, very narrow, and very wooden. The lighting made the finished wood shine throughout the building.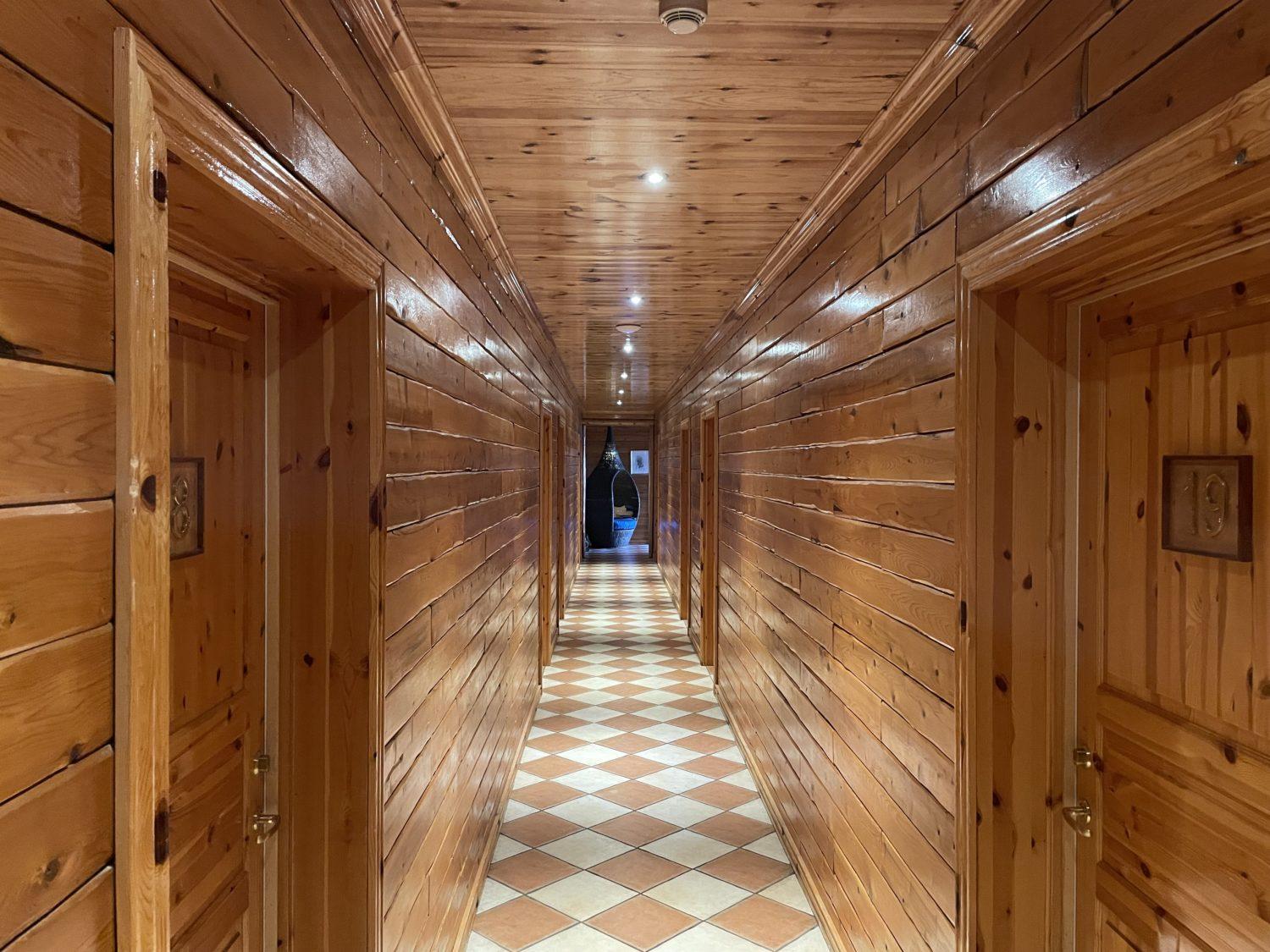 The Hotel Ranga's common areas are all incredible. Get out of your room and explore this place during your stay.
Dining at Hotel Ranga
I'll admit that Nordic food – and Icelandic food, especially – is not my thing. I've found much of it to be either too bland or too fishy, but Hotel Ranga gave me an attitude adjustment.
The food at Hotel Ranga was phenomenal. It featured a diverse menu, a lengthy wine and drink list, and snappy service. Plus, you get to dine in this awesome dining room, which gives you sweeping views of the mountains and the river from almost every seat in the house.
Before you get to the dining room, you pass through the downstairs bar area at Hotel Ranga. When we were there, a man and a boy were sitting on the woman's legs bar stools, which were good for a chuckle every time I saw them.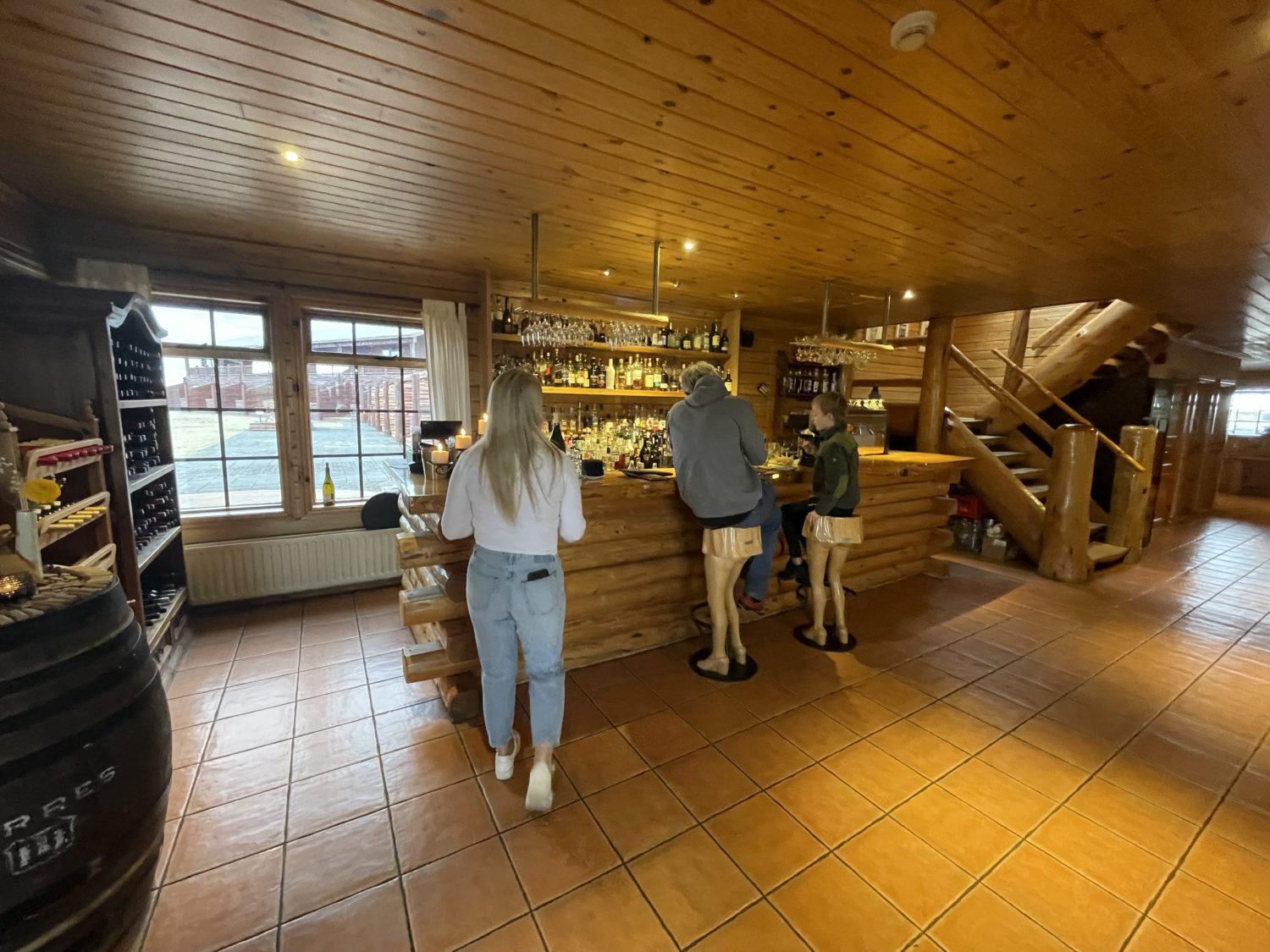 At check-in, we made a dinner reservation for that night. We were seated right on time, with only two other tables in the dining room taken the entire night. Again, this was in April, so during peak season, I'm sure the Ranga Restaurant will be busier.
The menus themselves were very cool, with fish scales adorning the front of both the wine list and the food menu. You can find the full menu at Hotel Ranga's website.
For a starter, one thing jumped out at us that we knew we had to order: Reindeer carpaccio. We were not sure what to expect, but this dish was extremely tasty and unlike anything we'd ever had before. I highly recommend giving it a shot.
For a main course, I ordered a seafood risotto with scallops and shrimp, sun dried tomatoes, and cherry tomatoes. It was also excellent.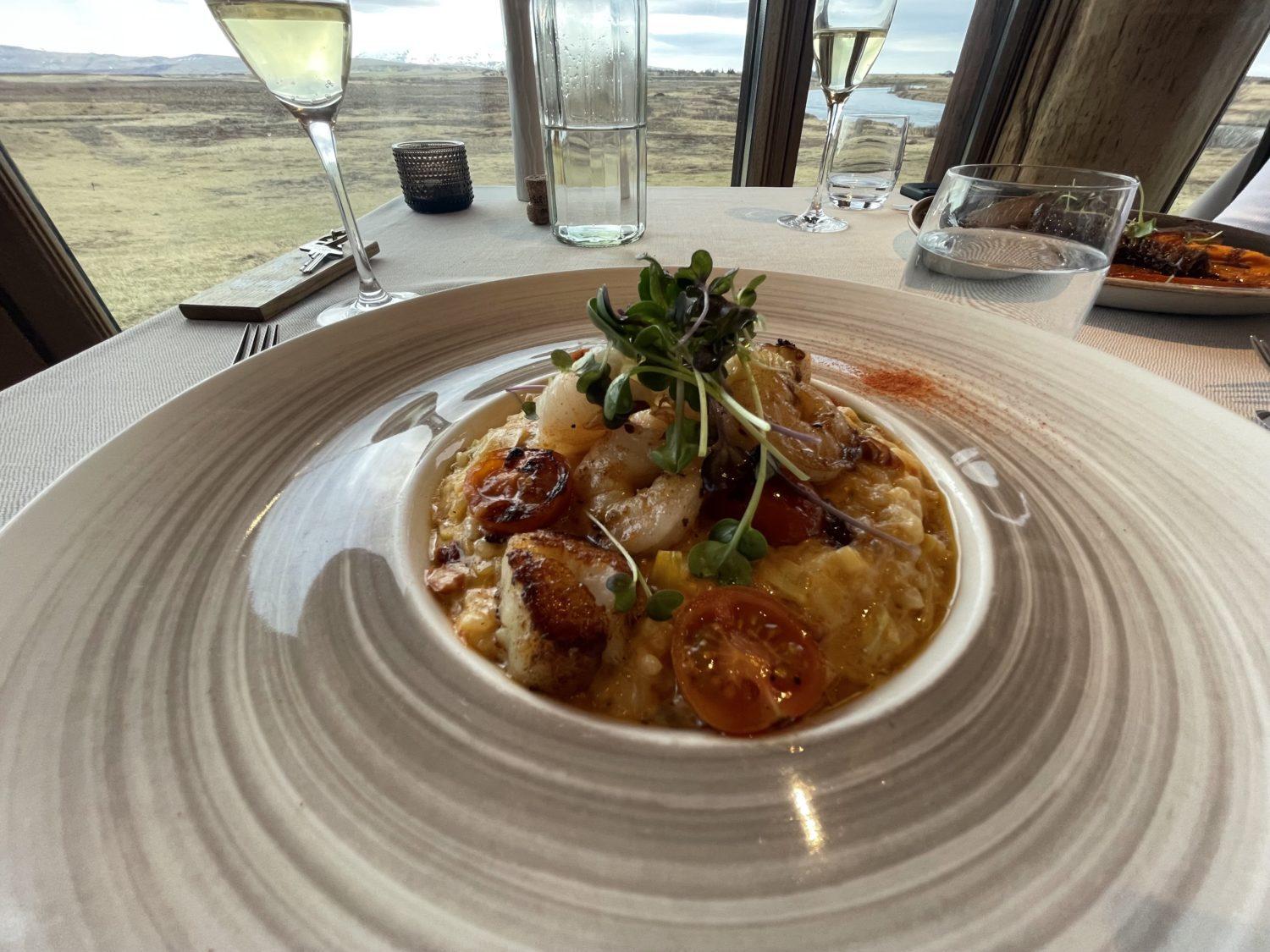 My sister ordered the lamb, a staple of Icelandic cuisine. It came with carrots, potatoes, and a port wine glaze. She also gave her main course five stars.
Other traditional Icelandic fare was available, including cod, salmon, and even a puffin starter. We couldn't fathom eating a puffin after adoring them earlier in the day on the side of the Ring Road, but that would have been an interesting delicacy to sample, too.
Prices for dinner at Hotel Ranga were typical of Iceland: expensive. My seafood risotto cost about $40 USD, while the lamb cost $53 USD.
After a sunrise trip to Reynisfjara Beach the next morning, we returned for Hotel Ranga's free breakfast, which was exceptional. I was expecting a continental-style hotel breakfast, but we were offered made-to-order options as soon as we sat down, too.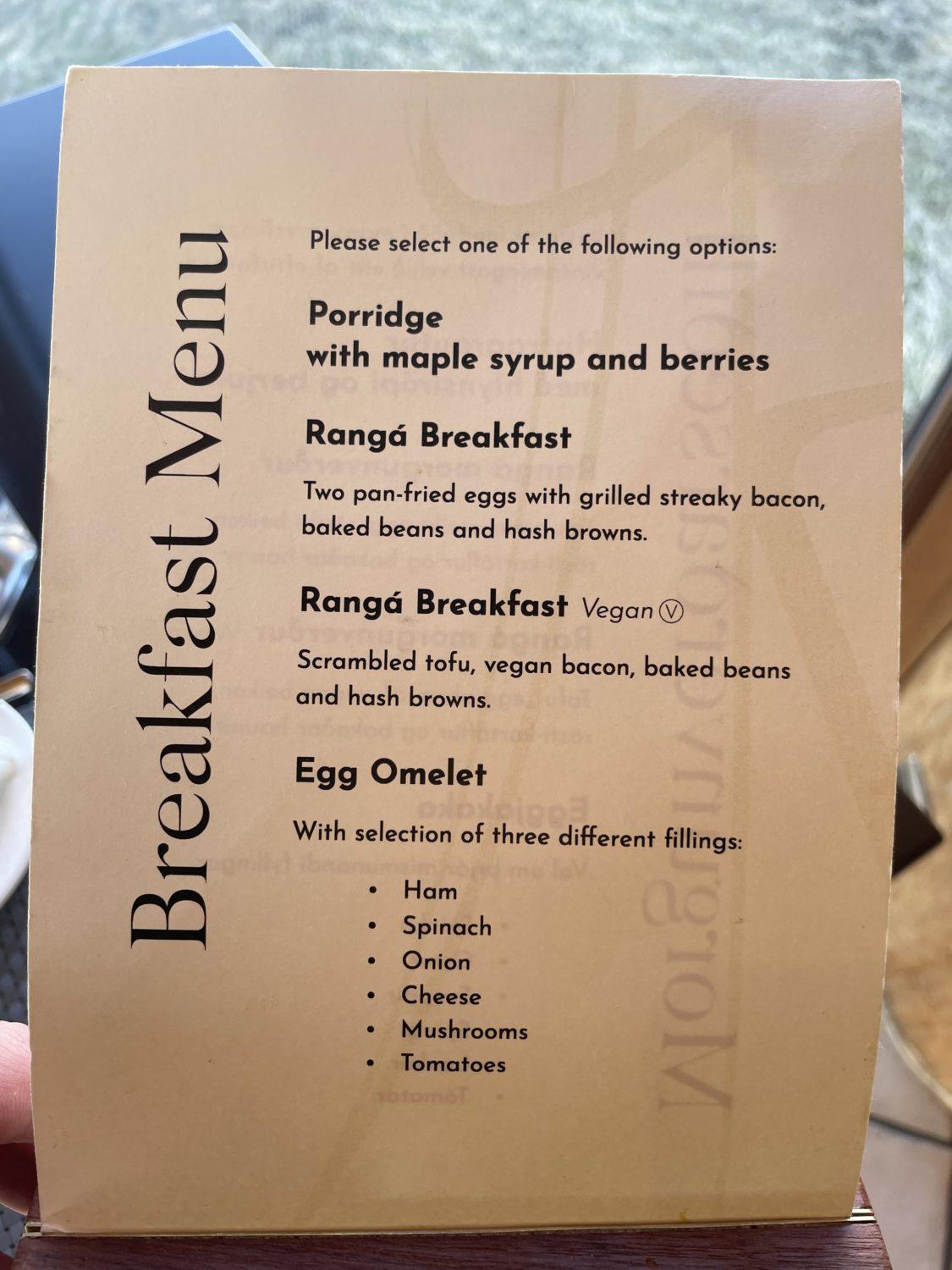 The Ranga Breakfast made my morning, and my sister's omelet was great, too.
The breakfast spread also had a full espresso machine, multiple hot coffees, a waffle-making bar and more.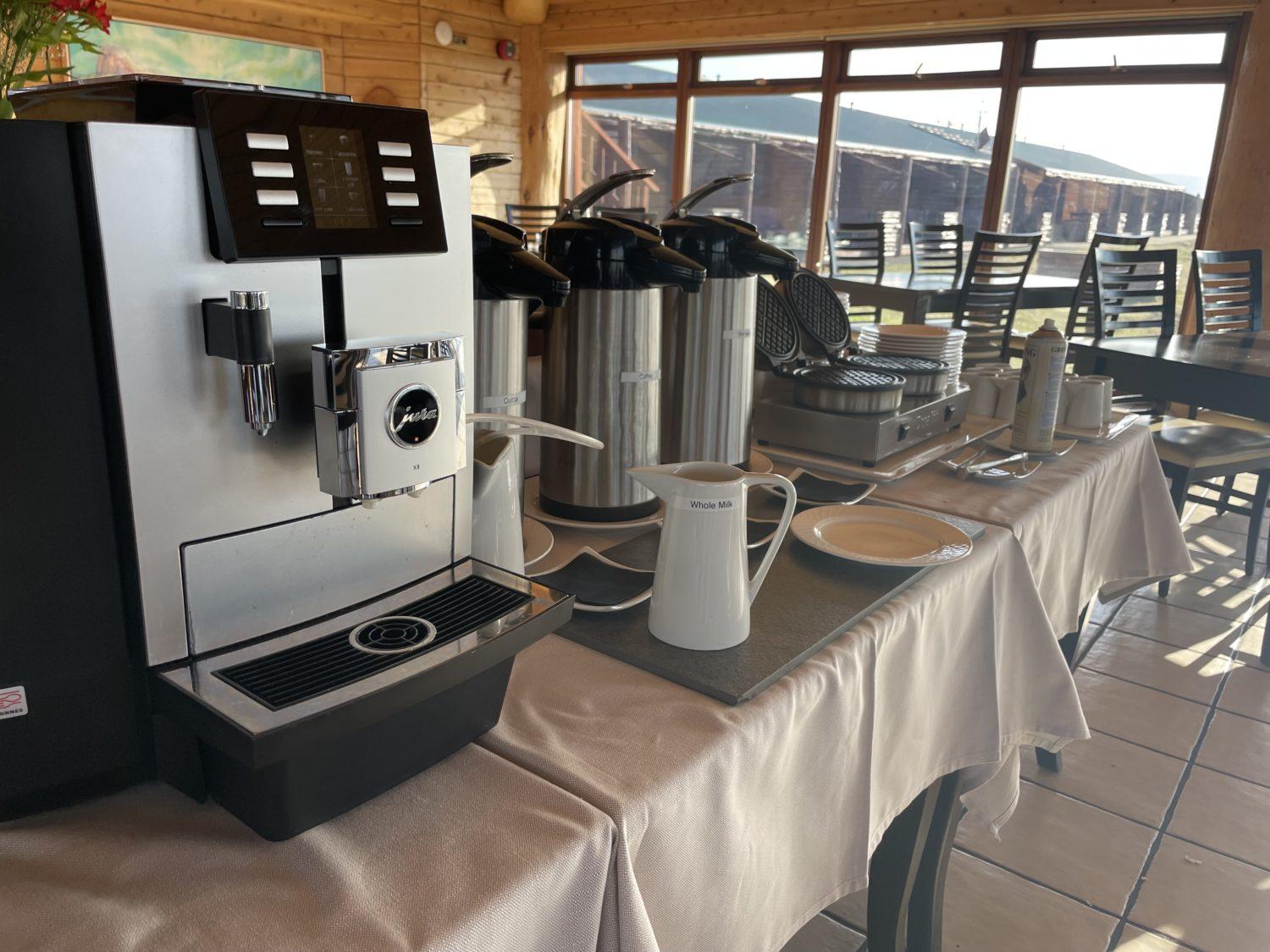 The other side of the table had fresh cut meats, cheeses, and fruits, along with some juices and an open Champagne for mimosas with your breakfast.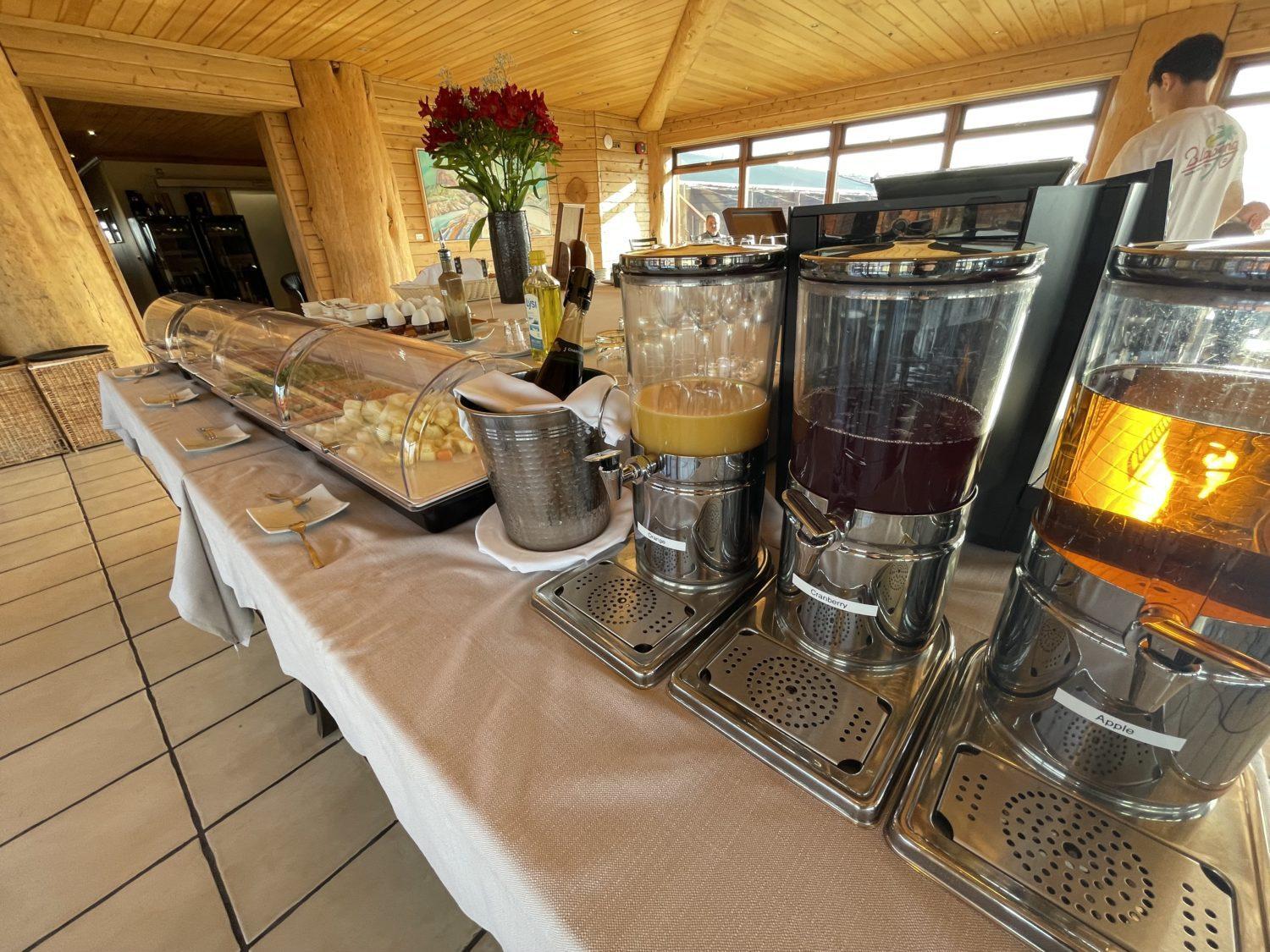 It was a substantial and tasty hotel breakfast, and a really fantastic perk.
If the food and ambiance weren't so good at Hotel Ranga, it would have been a rather ordinary stay. But the breakfast and dinner we had there were sublime.
Bottom Line
Hotel Ranga in South Iceland is in the perfect place, well-suited for Iceland travelers looking for some exceptional meals, great ambiance, and a simple, comfy room to sleep in. Plus, it's the only Iceland hotel you can currently book with World of Hyatt points.
What this property lacks in luxury, it more than makes up for it with its stellar location and Icelandic flair. And the unexpectedly top-notch restaurant just made it even better.