Got a stash of transferable points but find yourself still shy of that dream getaway? Don't write it off just yet.
We often see banks like American Express and Chase roll out bonuses when transferring points to an airline or hotel partner, meaning you won't have to transfer as many points as you normally need to book an award flight. Think of these transfer bonuses as a way to get free miles.
Just how good of a transfer bonus you'll get will vary from bank to bank and program to program, but you can generally expect to see bonuses in the range of 10% to 40%.
In rare instances, some transferable currencies will go rogue and even offer 100% transfer bonuses, netting you double the points or miles!
These bonuses are all offered for a limited time, and it can be tough to keep track of them all, especially if you have transferrable points with multiple banks. But taking advantage of a transfer bonus is a great way to stretch your points even further.
Read more: Save Points When Booking Flights by Transferring Them to an Airline Partner
As tempting as these bonuses may be, though, there are some things to keep in mind before you send your hard-earned points to an airline or hotel partner. Here's the most important one: These transfers are a one-way street. Once you send the points to an airline partner, you cannot get them back to your Capital One, Chase, or other credit card program account. Time and time again we've seen loyalty programs make moves to devalue their points, with little to no warning. The best way to safeguard against these sudden devaluations is to keep your points flexible until you're ready to use them.
These bonuses are all offered for a limited time, and it can be tough to keep track of them all, especially if you have transferrable points with multiple banks. But taking advantage of a transfer bonus is a great way to stretch your points even further.
Also, keep in mind that you'll still have to pay taxes and fees on these flights. For some airlines, those fees are negligible, but others charge much more when booking award flights with points and miles – especially if you're flying business or first class with your miles.
Transferring points to airline partners can get you outsized value for them, but it doesn't make sense in every case. You need to do the math to decide whether it's best to pay directly with points or utilize a transfer partner.
These are all the transfer bonuses available as of publication:
Want more tips, tricks, and guides to find cheap flights or use your points? Sign up for our free daily newsletter!
30% Bonus on Citi Transfers to Virgin Atlantic
Citi is currently running a great promotion with Virgin Atlantic, offering a 30% bonus when transferring Citi ThankYou points to your Virgin account. This bonus is widely available so long as you've got a card that earns ThankYou points like the *citi premier* or the no-longer available Citi Prestige Card. The transfer bonus is live now and runs through Oct. 14, 2023. 
There are lots of great ways to use Virgin points, but here's an example of how you can use this transfer bonus to save on a trip to Europe next spring. We recently found wide-open availability from many U.S. cities on Delta nonstop flights booked through Virgin Atlantic. With this bonus, you'd only need to transfer 47,000 Citi points to book flights that would otherwise cost $1,200 or more!
Read more: Save Big on Short Delta Flights by Booking with Virgin Atlantic Instead!
50% Bonus on Chase Transfers to Marriott Bonvoy
Chase is currently offering a 50% transfer bonus when moving Ultimate Rewards points to the Marriott Bonvoy Rewards program. This transfer bonus is live until Sept. 30, so you'll have the whole month to take advantage of it.
It's easy to see a 50% bonus and get excited but be warned that not all points are created equal – and this is especially true with hotel points like Marriott's. Still, if you have a particular hotel in mind and need to top off your account with a few extra points in order to make it a reality, transferring Ultimate Rewards to Marriott with a 50% bonus is certainly better than the usual 1:1 ratio.
The key to ending up on the right side of this transfer bonus is to always do the math before booking. Since you can redeem points through the Chase Travel portal at a rate of 1.25 cents per point with the *csp* or 1.5 cents per point with the *csr*, that should be your baseline for determining the value that you're getting with this transfer bonus.
Looking at a one-night stay in downtown Minneapolis, I see that I can book the Minneapolis Marriott City Center for 23,000 Bonvoy points per night. If I didn't already have any Bonvoy points in my account, I'd need to transfer 16,000 Chase Ultimate Rewards with the current transfer bonus in order to have enough points to book this stay.
Since I have the Chase Sapphire Preferred card, I could also book this hotel through the Chase Travel Portal and get 1.25 cents per point towards the cost of my stay. In this situation, that would end up costing me a little over 17,000 Ultimate Rewards for the one-night stay. By instead using the current 50% transfer bonus to Marriott, I'm going to be out of pocket fewer points than I would by booking through the travel portal.
But the math changes if I have the Chase Sapphire Reserve card and get 1.5 cents per point for booking through the Chase Travel portal instead. In that case, I'd be able to book this room for under 15,000 Ultimate Rewards per night – making it the cheapest option.
Another thing to consider when deciding how to book is your elite status level – or lack thereof. If you book through the Chase Travel Portal you won't receive any elite benefits, earn points, or get elite-night credits for your stay. To some travelers, this won't matter at all, but to others, it could be a total dealbreaker.
15% Bonus on Capital One Transfers to Avianca LifeMiles
Capital One and Avianca are out with a new 15% bonus when moving Capital One Miles to Avianca LifeMiles – giving cardholders a way to save even more on Star Alliance award flights. This transfer bonus runs through Sept. 30. You won't see this bonus listed when logged into your Capital One account though – instead the bonus will reflect on the LifeMiles side after the transaction is complete. LifeMiles says the bonus miles may take up to 24 hours to post, but similar promotions in the past have resulted in bonuses posting instantly. 
If you're unfamiliar, LifeMiles is the quirky yet underrated mileage program of South American carrier Avianca. While customer service can be spotty at best and even its website is hit or miss, you put up with it because few airline programs offer cheaper ways to book flights using miles around the globe – with low cash taxes and fees, too.
Thanks to an inexplicable sweet spot, you can book TAP Air Portugal business class flights from New York City (JFK) to Lisbon (LIS) for just 35,000 miles one way. By taking advantage of this 15% transfer bonus, the price drops to under 31,000 miles for that same one-way award flight.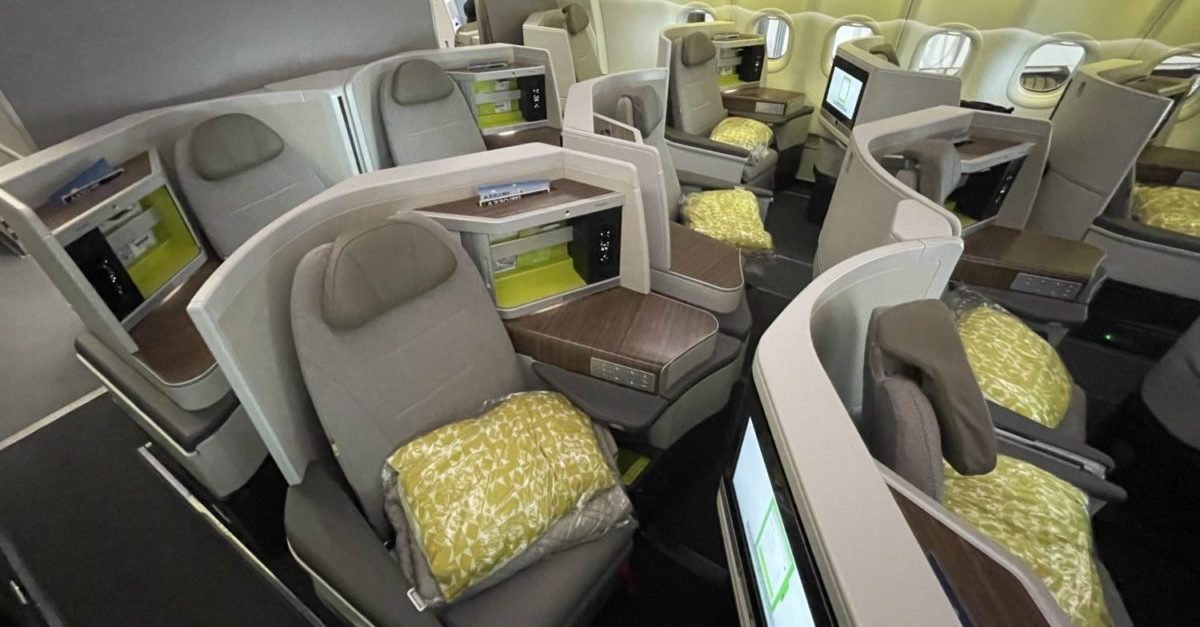 Other Star Alliance business class flights to Europe typically cost 63,000 miles each way, which works out to about 55,000 Capital One Miles with this transfer bonus.
Bottom Line
Transfer bonuses can be a great way to get more value out of your points and help you realize your dream vacation even sooner. These bonuses are constantly coming and going, so it's important to stay up-to-date on the current promotions before moving your points to ensure you're not leaving any free points on the table.
But it's always best to keep your points flexible until you're ready to book. Due to constant loyalty program devaluations, transferring points without an immediate plan to use them will rarely be a good option.