Travelers love the *venture x*, the bank's premium travel rewards credit card that burst onto the scene a few years back with high-end travel perks at a palatable price point. But if you're eligible for a small business credit card – and trust us, you just might be – there's also a business version of this popular card.
The naming committee didn't stray too far with this one: It's the *venture x business*. But the name fits as it's so similar to its counterpart: It's packed with many of the same benefits and features – and an identical $395 annual fee. Where it differs is with a gargantuan 150,000-mile welcome offer bonus … and an equally large spending requirement of $30,000 in the first three months to earn it.
With the Venture X Business Card, you'll get all the important perks like airport lounge access, an annual $300 travel credit, and 10,000 bonus miles each year on your cardmember anniversary. But while some top travel cards are best for perks rather than earning points, this isn't one of them: The Venture X Business earns a solid 2x miles per dollar on all purchases, helping you rack up more miles on wherever your business is spending.
Read on for everything you need to know about the Capital One Venture X Business Card.
Learn more about the *venture x business*.
Who Can Apply For a Business Card?
Before we get into the nitty-gritty of what makes the Venture X Business a great fit for small (and even large) business owners looking to earn valuable travel points, let's set a foundation for who is actually eligible to open business cards. And it may be much easier than you think.
To open a business credit card like the Venture X Business, you don't need a full-time business with employees or six-figure revenues – though, if you're planning to earn this card's mammoth welcome offer, that might help. More on that soon.
While running a big business would obviously qualify you to open a business credit card, you can also get approved for a small-business credit card like the Venture X Business Card with a part-time side hustle, a freelance job, a gig economy job, or even by selling goods on online marketplaces like Etsy, Facebook Marketplace, Craigslist and more. In fact, many Americans have what the banks would consider a small business and don't even realize it.
Do you have any income from freelance work – or plans to start freelance work? You have a business. Have you ever sold an item on eBay, Facebook Marketplace, Etsy, or other platforms, or have plans to do so in the future? You have a small business.
At the end of the day, if you are selling any goods or services, or contracting with a company to do so in an attempt to make a profit, you have a small business and thus are typically eligible to apply for a small business credit card. That makes it possible for many Americans to apply for a business credit card.
Just keep in mind: You should never lie or attempt to mislead a bank when applying for a business credit card. It's important to have a legitimate business, even if that business is just your own.
Read more: You Might Be Eligible for Business Credit Cards & Not Know It
Capital One Venture X Business: Welcome Offer
With the *venture x business* you can earn 150,000 bonus miles after spending $30,000 in the first three months of card membership.
For some small businesses, spending the $30,000 necessary to earn the bonus might seem daunting. But for many others – from restaurants to general contractors – spending $10,000 each month is commonplace. The key here is to not go out of your way to earn the bonus by spending money unnecessarily.
Since the card earns at least 2x Capital One Miles on all purchases, you'd have a bare minimum of 210,000 miles after meeting the card's minimum spending requirement. That's worth at least $2,100 towards travel – but you can likely do even better by taking advantage of Capital One's many transfer partners.
Just keep in mind, credit cards are serious business: You should never apply for a credit card if you're already in debt, and never charge more to a credit card than you can afford to pay off immediately. That's especially true when looking at business credit cards with spending requirements as high as this one.
And if you're wondering how high of a credit limit you'd need to be able to comfortably spend $10,000 or more each month, thats where the Venture X Business card differs from its personal counterpart. The Venture X Business Card is actually a pay-in-full card that doesn't come with a preset credit limit or charge interest on purchases. Instead, you need to pay your card's balance in full each month or be subject to a late fee.
This puts the Venture X Business in line with American Express' hybrid cards (formerly known as charge cards) like *biz platinum* and the *biz gold*.
Read next: 5 Ways to Responsibly Hit the Minimum Spending Requirement on a New Business Card
Capital One Venture X Business: Travel Benefits & Perks
Just like the personal Capital One Venture X Card, the business version comes loaded with travel benefits and perks that have us questioning if the card is too good to be true.
Annual travel credits, airport lounge access, and elite-like benefits at The Premier Collection of hotels make the Venture X Business incredibly valuable. With little effort, these perks can more than justify the card's annual fee and make it a powerful business tool for any company to have.
Annual $300 Travel Credit
Each year of card membership, Venture X Business cardholders will get up to $300 in travel credit to use for Capital One Travel bookings. Just use your card to book flights, hotels, or rental cars through the Capital One Travel portal and you'll automatically get reimbursed on all purchases up to $300.
While we typically steer clear of third-party sites and online travel agencies, Capital One has added some awesome new features to their portal that can turn that logic on its head. Using the annual travel credit that comes with the Venture X Business Card isn't quite as simple as making a purchase and getting it refunded, but with a little effort you shouldn't have too much trouble putting it to good use.
And best of all, this travel credit goes a long way to offsetting the card's annual fee. Think of it this way: Do you plan to spend $300 or more on travel each year? Then this card's annual fee isn't $395 – it's more like $95.
Read more: Everything You Need to Know About Capital One $300 Travel Credit
Airport Lounge Access
Whether you're traveling for work or heading off on vacation, few things make your travel experience better than having access to an airport lounge. And while you can still get into lounges the hard way – by flying up front on an expensive business or first class ticket or purchasing an airline lounge membership – the Venture X Business Card provides cardholders a far easier path to entry.
Just like the personal version, the Venture X Business Card will get you access to the outstanding Capital One Lounges, Plaza Premium Lounges, and a Priority Pass Select membership to get you into more than 1,300 lounges across the globe.
Capital One Lounges
Let's start with the bank's flagship lounges: The Capital One Venture X Business Card comes with complimentary access to the new Capital One Lounges for the primary cardholder and two guests. The first of these lounges officially opened its doors in 2021 at Dallas-Fort Worth (DFW) to coincide with the launch of the Venture X Card.
Until recently, Capital One had just a single lounge in Dallas (DFW). But after a series of delays, the bank's latest lounge at Washington, D.C.-Dulles (IAD) recently began welcoming guests and we expect a third Capital One lounge in Denver (DEN) to open soon. The only other confirmed Capital One Lounge in the pipeline is slated for Las Vegas (LAS), but an exact timeline on construction and lounge opening hasn't yet been announced.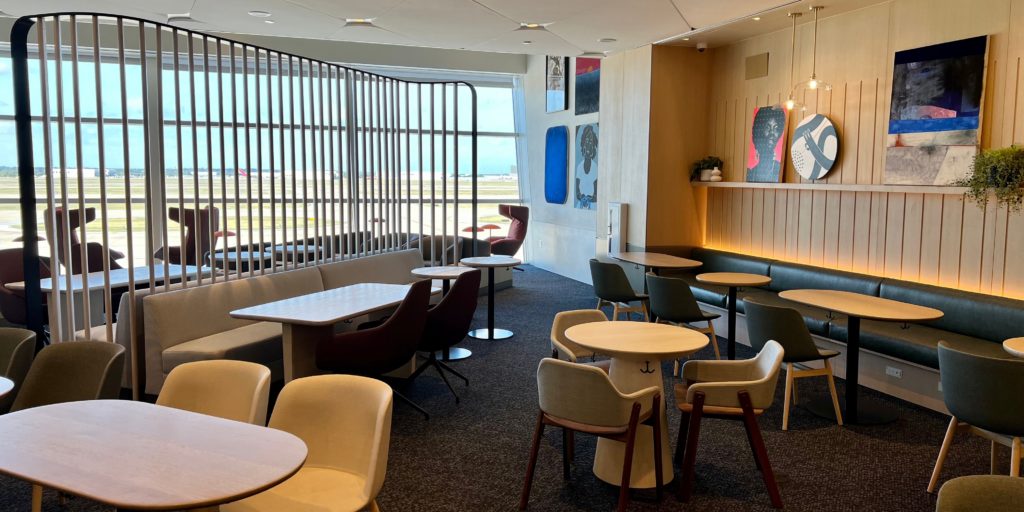 Check out our review of the Capital One Lounge in Dallas!
After opening in late 2021, the Capital One Lounge in Dallas showed just how serious the bank is about competing in the premium travel rewards credit card space. The lounge gives travelers a comfortable place to relax with locally crafted food and drink options, shower suites, an exercise room, and of course, plenty of comfortable seating options for both business and leisure travelers.
In addition to new lounges, Capital One is also planning to open dining spaces dubbed Capital One Landings in Washington, D.C.-Reagan (DCA) and New York City-LaGuardia (LGA). While details on these new dining spaces are still scarce, we do know the food and beverage programs at both outlets will focus on Spanish-style tapas – it's all being spearheaded by the award-winning celebrity chef and humanitarian José Andrés and his José Andrés Group.
Priority Pass Lounges
Aside from getting access to Capital One Lounges, you'll also get a full Priority Pass Select membership with the Venture X Business Card – good for unlimited visits for the main cardholder and up to two guests. While most of these contract lounges won't be as nice as the new Capital One space, Priority Pass boasts a network of 1,300-plus airport lounges around the globe, making it much easier to get into a lounge no matter where you're flying.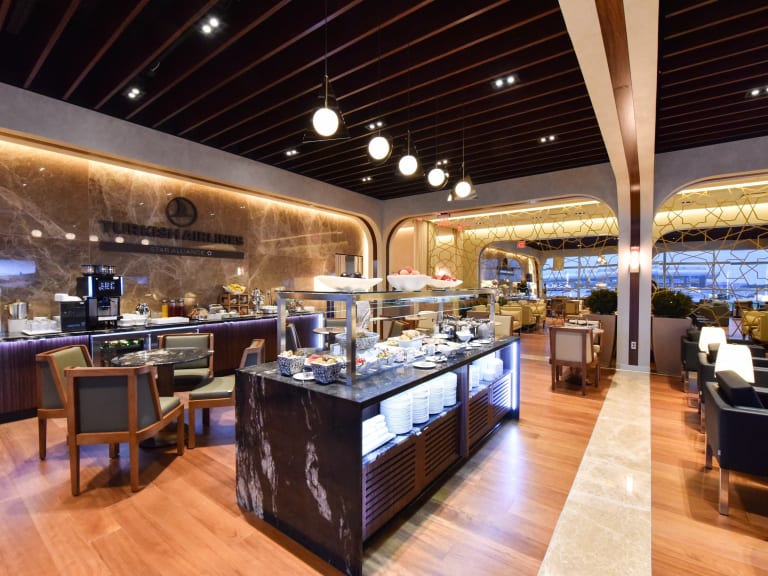 And while the personal Venture X card lost access to Priority Pass Restaurants late last year, the Venture X Business will still get you and two guests a dining credit at any Priority Pass Restaurant around the globe. This can be especially useful for domestic travelers as many airports in the U.S. lack a good Priority Pass lounge.
Read more: The Ultimate Guide to Priority Pass Restaurants
Plaza Premium Lounges
Lastly, Capital One Venture X Business cardholders get complimentary access to Plaza Premium Lounges, opening the doors to dozens more lounges abroad and at home. The Plaza Premium name also includes Virgin Atlantic Clubhouse lounges in five U.S. airports like New York City (JFK) and Washington, D.C.-Dulles (IAD); several lounges at the Cancún (CUN) airport; and Avianca lounges throughout Colombia.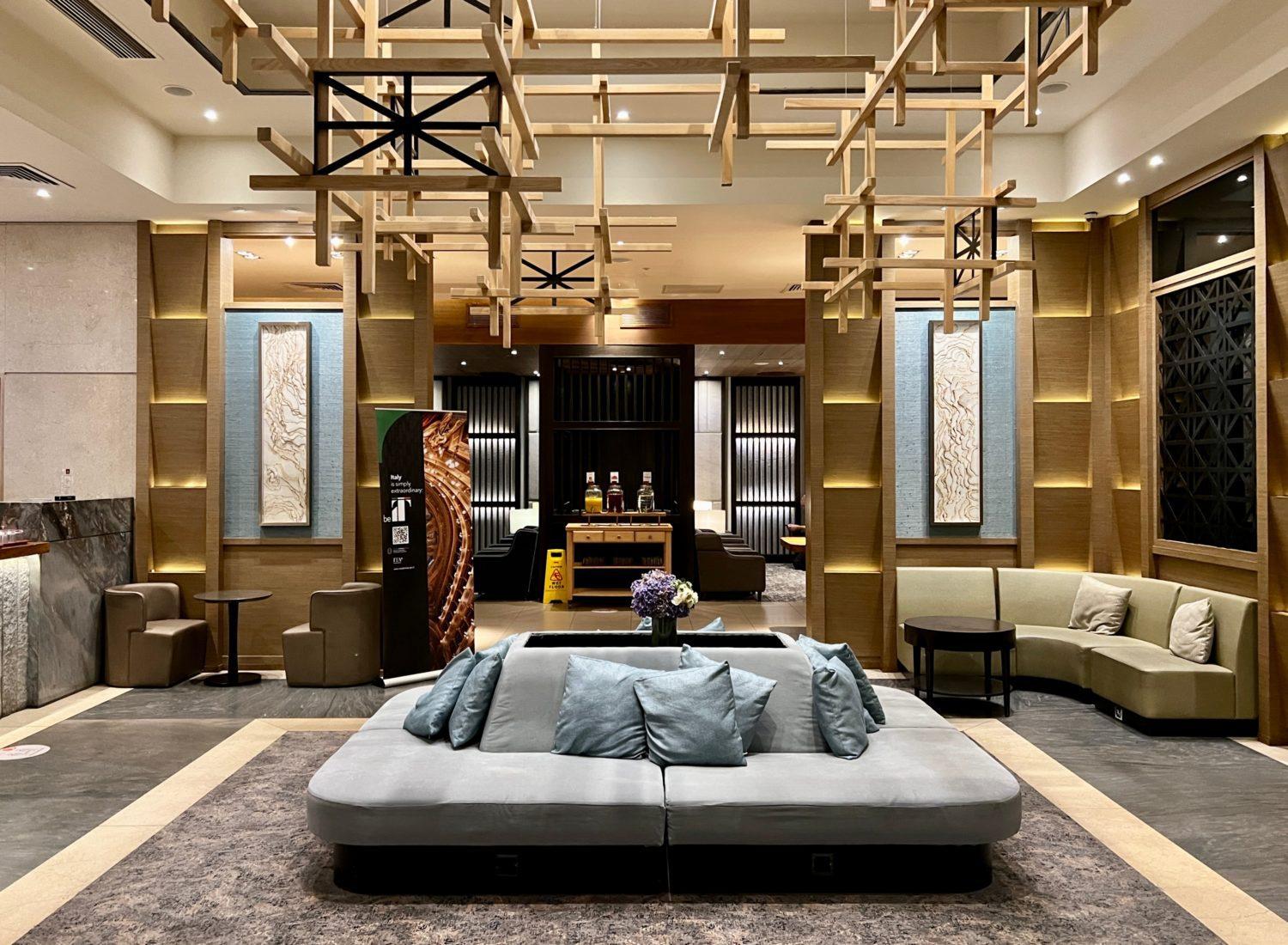 Here's the full list of Plaza Premium lounges that you can get in with your Venture X Business Card.
Global Entry or TSA PreCheck Credit
Add the Capital One Venture X Business to the growing list of credit cards offering up to a $100 credit for either TSA PreCheck or Global Entry. Membership in either program is good for five years and Venture X Business cardholders will get to use this credit every four years to ensure they get their renewal done before it expires.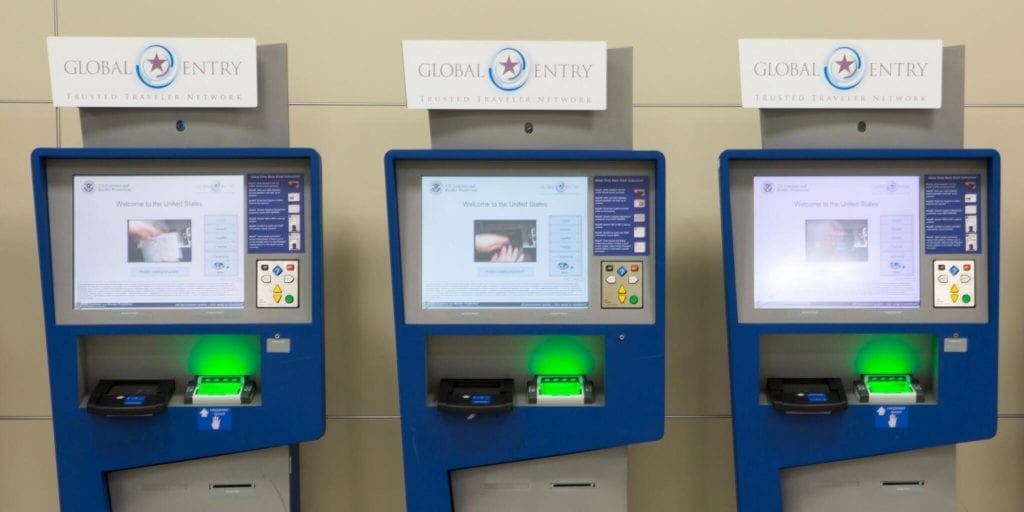 If you plan for any sort of international travel, spring for Global Entry as it automatically includes a TSA PreCheck membership. At just $100, the statement credit provided by the Venture X Business credit card will completely cover your membership cost for as long as you keep the card open.
Taking advantage of this credit is simple. Just use the card when you pay for your application and voilà: Your credit will kick in to cover the entire cost.
Read more: Global Entry vs. TSA PreCheck: Which is Better for You?
10,000 Venture Mile Anniversary Bonus
Each and every year on your account anniversary, you'll receive 10,000 bonus Venture miles after paying your card's annual fee.
These miles are worth a minimum of $100 towards travel – and potentially much more by utilizing the Capital One transfer partners. You won't get this right when you open the card: This benefit starts in your second year and each year after that. This is just another way to get more value out of your Venture X Business card and easily offset the card's annual fee.
If our experience with the anniversary miles on the Capital One Venture X Card is any indication, you can expect this 10,000-mile bonus to be deposited about a month or two after paying your annual fee.
The Premier & Lifestyle Collection of Hotels
In early 2023, Capital One launched its own portfolio of luxury hotels and resorts, bookable with exclusive benefits for Venture X and Venture X Business cardholders.
It's called The Premier Collection. Just log into your account and head for the Capital One travel portal, where you'll see the option to search for Premier Collection properties in addition to flights, hotels, and rental cars.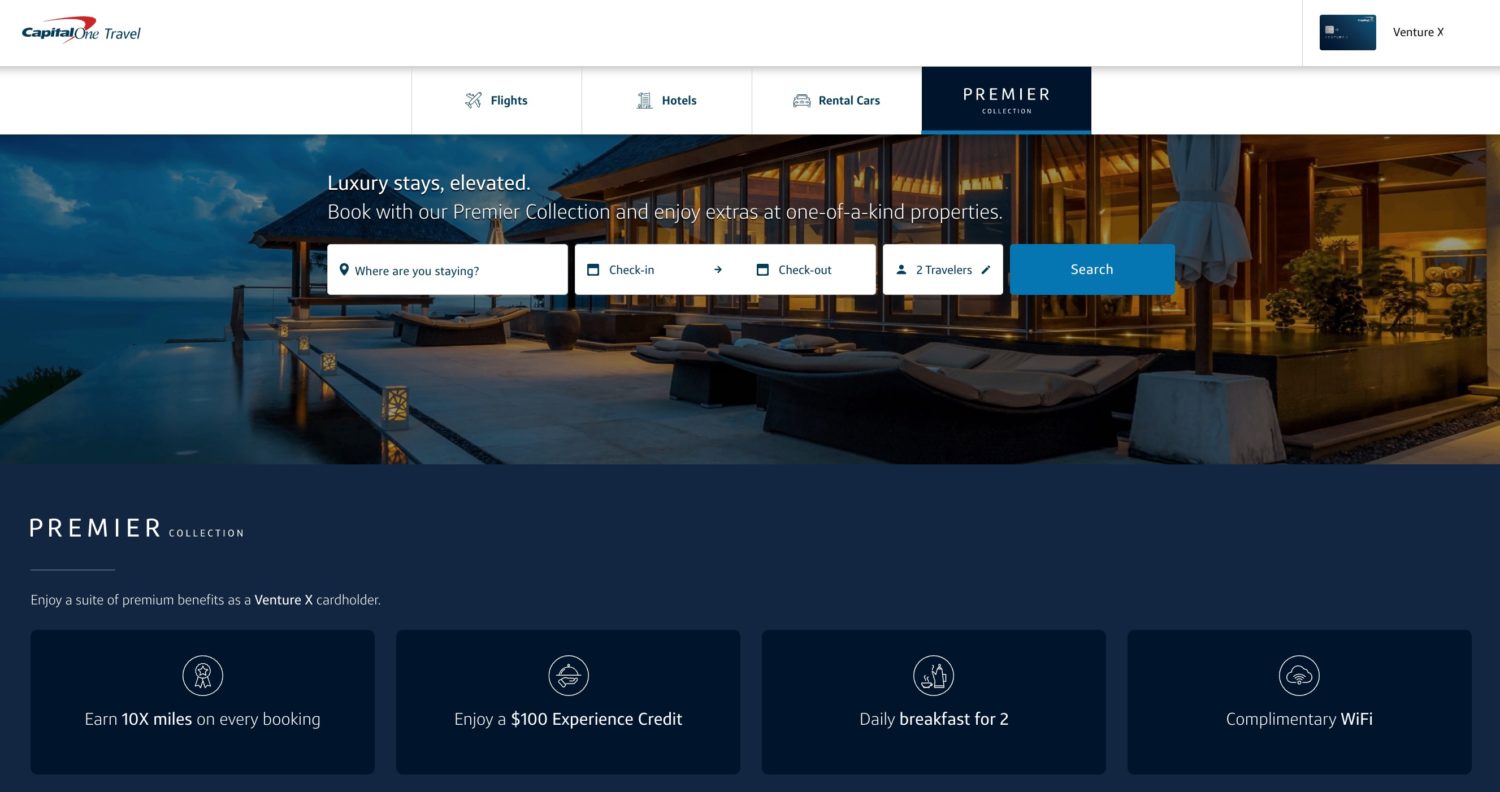 It's not just glamorous hotels and resorts that Capital One hopes will draw travelers in, either. Every Premier Collection booking unlocks a handful of additional perks that match (or exceed) the top levels of hotel status, including:
Free breakfast for two every morning
A $100 credit for dining, the spa, or other experiences on the property
Free Wi-Fi during your stay
Room upgrades, early check-in, and late check-out when available
Earn 10x Venture Miles per dollar on every booking
Use your Venture X Business Card's $300 annual travel credit for these hotel bookings
It's almost a carbon copy of American Express's Fine Hotels + Resorts Program, which gives travelers with *amex platinum card* elite-like perks on hotel bookings. But Capital One lags behind its competitor in one crucial respect: Currently, there aren't many hotels and resorts available within the Premier Collection.
Capital One addressed that in June by introducing the Lifestyle Hotel Collection with additional brand names like Virgin, The Standard Design, and The LINE as well as a number of boutique hotels around the world. While the Premier Collection is available exclusively to Venture X personal and business cardholders, the Lifestyle Collection will be available to other Capital One cardholders – including those with a *capital one venture*.
Cardholders will get perks usually reserved for those with hotel status or who hold a premium travel rewards credit card such as earning more points on stays, room upgrades, early check-in and late checkout, and a $50 experience credit to use at bars, hotel restaurants, room service, or other activities. An official date for the launch of the Lifestyle Collection in Capital One's travel portal has yet to be announced, but the bank says it expects the rollout to begin later this year.
Capital One Venture X Business Tools
For business owners, time is money – and having a business credit card that saves both time and money can be a huge advantage to running a successful business.
With the *venture x business* you can make payments to any of your vendors – even those that don't accept cards. It works similarly to third-party payment services like Plastiq and Melio, where you're charged a 2.9% fee for processing the card payment but in the process, you'll be able to hold on to your cash for a little longer and earn valuable rewards for making your payment.

Being able to make these vendor payments directly through Capital One, instead of using a third party, will save you from having to create another account and risk payment information getting compromised. You can also connect your QuickBooks Online account to streamline future vendor bill payments and keep track of everything in one secure place.
With the Venture X Business Card, you can also assign an account manager to make purchases and payments, review transactions and resolve any problems on your behalf. With this feature, your account manager is able to get work done when you can't be there – or simply free you up to take care of other business priorities.
Besides allowing your account manager to make purchases, you can also add extra employee cards to your account for free. That means employees can get their own card for business purchases or supply runs, and all those charges (and rewards) go to the business owners' account. As an added layer of security, you can even set customized spending limits for employee cards and see transactions as soon as they post.
To help with year-end bookkeeping, you'll get an account summary that includes an itemized report of all your year-to-date spending. This can help with budgeting for the next year, as well as provide you with an aid for tax preparation. In addition to the year-end summary, you can also download your purchase records into multiple formats including Quicken®, QuickBooks®, and Excel® for more timely record keeping.
Capital One Venture X Business: Earning Points
Earning points with the Venture X Business card couldn't be any simpler.
You'll get unlimited 2x Venture miles for every purchase, everywhere – all without paying any pesky foreign transaction fees. No matter if you're paying for business supplies, office rent, utilities, or other vendors, you're going to be getting a decent return on all your purchases.
When it comes time to book travel you can earn even more miles when booking through the Capital One Travel portal. With the Venture X Business Card, you'll get 5x Venture miles on flights and a whopping 10x Venture miles on hotels and rental cars booked through Capital One's portal. If your business spends heavily on travel, booking this way will mean you're earning lots of rewards for one of your company's biggest expenses.
Capital One Venture X Business: Redeeming Points
There are plenty of worthwhile ways to redeem Capital One miles.
Let's start simple: Covering your purchases with Venture Miles. Just book a flight, hotel, or any travel expense with your Venture X Business Card, then go back and remove it from your statement with miles.
When you cover your travel purchases with Venture Miles, every single mile is worth 1 cent toward travel. The same is true when using another method to book travel: Capital One's travel portal, where you can search for flights, hotels, or rental cars and book directly through Capital One. By first booking travel through the Capital One Travel portal, you'll earn extra rewards and still leave yourself open to cover the charge with Venture miles. This is a true win-win!
That means 100,000 Venture Miles are worth at least $1,000 toward travel. But you could do much, much better.
Over the last few years, Capital One has solved a glaring weakness by leveling up its transfer partner program with new additions and improved transfer rates. Now, you can transfer to 18 different airline and hotel programs – most on a 1:1 basis. That means 100,000 Venture Miles can become 100,000 British Airways Avios. Or 100,000 miles with Turkish Airlines Miles & Smiles. Or 100,000 Air Canada Aeroplan miles. You get the idea…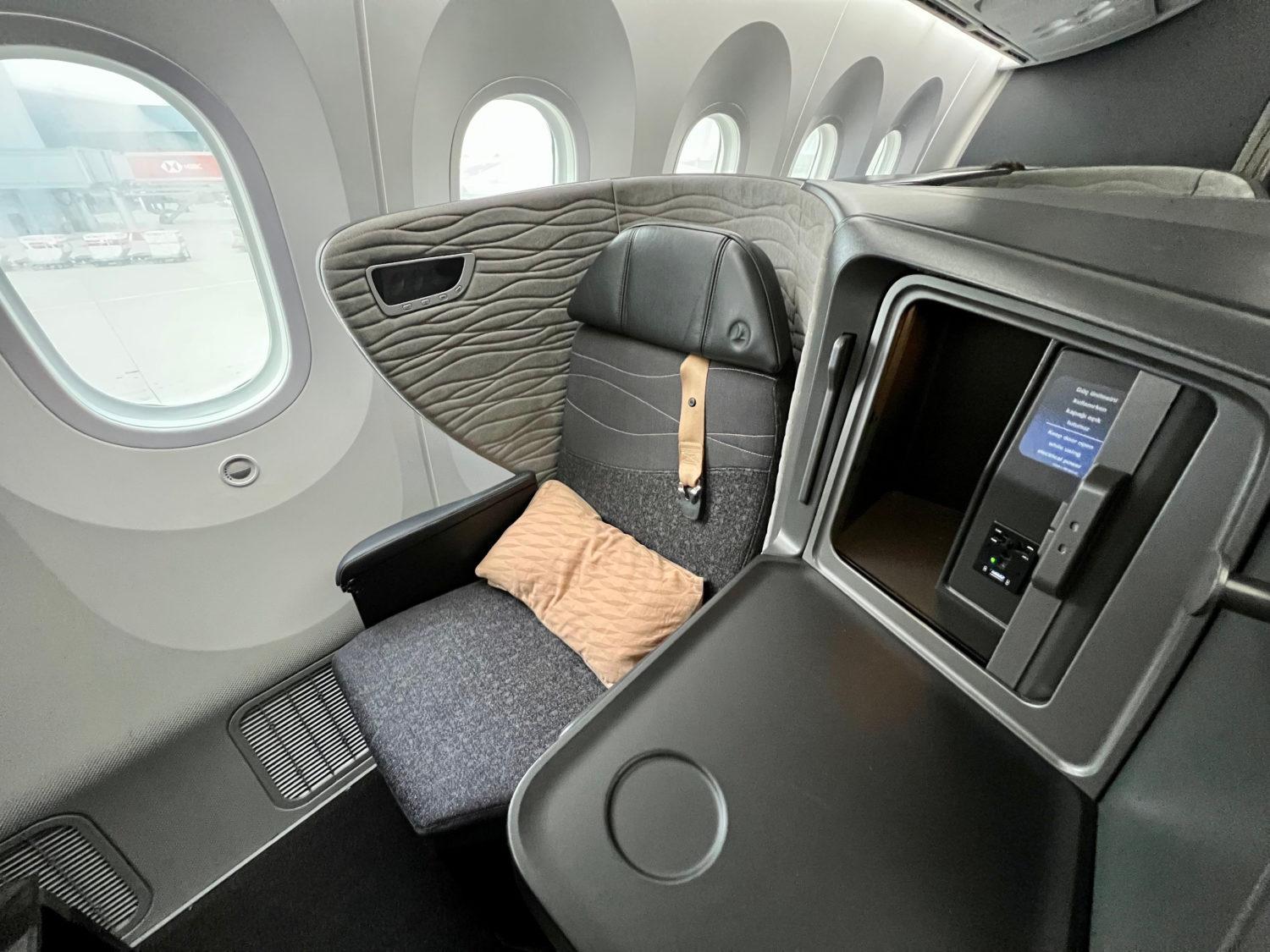 With this improved transfer partner program, these miles are potentially worth much, much more than one cent per point and it makes Venture Miles a genuine double threat.
Aside from travel-related redemption options, you can also use your Venture miles for thousands of experiences like sporting events, concerts, and more through Capital One Entertainment. Less fun, but equally useful options include redeeming for cash, gift cards, or even Amazon purchases.
Read more: 7 Sweet Spots for Using Capital One Venture Miles
Is the Venture X Business Worth the Annual Fee?
This is an easy answer.
Yes, the *venture x business* is worth paying $395 a year … for most small business owners.
With little effort, most business owners should be able to easily recoup $300 a year with the card's annual travel credit alone. While you do have to book through the Capital One Travel portal in order to earn this credit, that will be a minor inconvenience for most, and more than worth it to get $300 back.
On top of the annual travel credit, you'll also get a 10,000 Venture mile bonus each year that you keep the card and pay the annual fee. This anniversary bonus doesn't kick in until your second year with the card. But considering those bonus miles are worth at least $100 in travel, Capital One is practically paying you to have this card.
Add in the fact that you can access some of the best airport lounges around the world and get outstanding travel protections, it makes this card's annual fee seem like a bargain.
Which Cards Compete With the Venture X Business?
With simple rewards earning and a bundle of travel perks, the Venture X Business is no doubt one of the best business cards on the market. But it's got some competition.
*biz platinum* is the only business card that comes close to offering the same level of travel benefits and perks as the Venture X Business Card, albeit with a much steeper $695 annual fee (see rates & fees). And while the Amex Business Platinum does a good job offering travel perks and statement credits, it has a tough time competing with the Venture X Business in earning rewards.
The only true bonus category you'll get with the Business Platinum is for airfare, which earns 5x Membership Rewards. Most purchases earn a flat 1x Membership Rewards points, aside from large purchases ($5,000 or more) and those in a few select categories like electronic goods retailers, software and cloud service providers, U.S. construction materials, hardware supplies, and shipping providers which all earn 1.5x points.
The *ink unlimited* from Chase offers uncapped 1.5x Ultimate Rewards points earning with no annual fee. But the biggest difference between these cards is how you can use the points you're earning. With the Ink Unlimited, you'll only earn cash back unless you also have a card that earns Chase Ultimate Rewards (like an *ink preferred* or a personal Chase Sapphire card). If you prefer earning cash back, this isn't an issue, of course.
Capital One even provides a little competition of its own with the *capone spark miles*. This card earns the same unlimited 2x miles per dollar spent, everywhere, with no limits or category restrictions but comes with a much lower $95 annual fee. You won't get the airport lounge access, yearly travel credit, or anniversary miles, but for someone who is sensitive to paying a high annual fee, this could be another solid option for earning Venture miles.
Read next: Which Chase Ink card Offers the Best Return for Your Business?
Capital One Venture X Business: Pros & Cons
Pros
Massive welcome offer
Lucrative ongoing points earning
$300 Annual Travel Credit
10,000-mile anniversary bonus
Airport lounge access
TSA PreCheck or Global Entry credit
Increased purchasing power with no set credit limit
Cons
Huge spending requirement to earn the welcome offer
$395 annual fee
Bottom Line
The *venture x business* is nearly identical to the personal version, offering business owners unlimited 2x Venture miles on all purchases along with some of the best travel benefits of any card on the market. With a 150,000 mile sign-up bonus and a modest $395 annual fee, this card packs a punch way above its weight class.
Learn more about the *venture x business*.