Getting started in the world of points and miles can often be confusing, if not overwhelming. We get it.
Airlines and their award pricing systems are frustrating. How many miles do you need to book that big trip, anyway? Plus, it's difficult to keep track of all the different credit card offers and points currencies out there. Which is best, and how can you get started? Let us help.
Let's walk through a step-by-step guide to getting started with points- and miles-earning credit cards. With a slow start and the right information, you'll have a solid base to get off the ground running.
Step 1: Learn the Basics
You can earn points and miles from taking flights, staying in hotels, and making purchases through online shopping portals. But the easiest way to earn a lot of points and miles quickly is to open a new travel rewards credit card.
You've seen the huge bonuses of 60,000 points, 100,000 miles, 150,000 points – or more. That's tough to beat. All credit cards have different spending requirements to earn that big bonus, but most generally require $2,000-$5,000 in charges within the first three months of being approved for the card to earn the signup bonus.
Here are a few of the best, in our minds: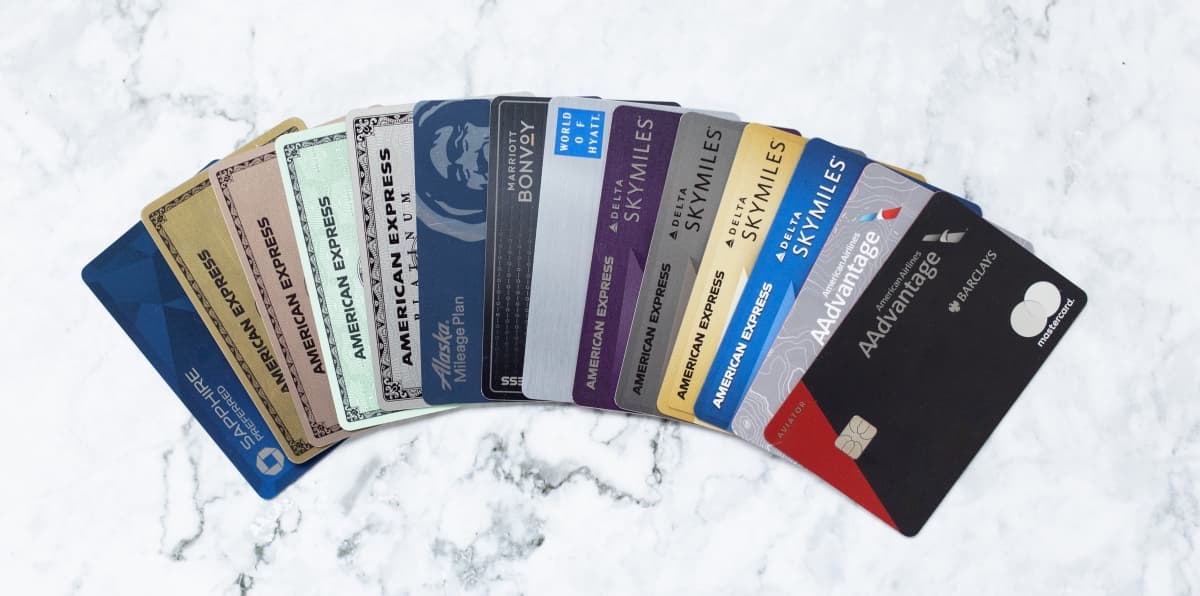 Check out our list of the best current credit card bonuses – and our roundup of the best starter travel cards!
One of the biggest roadblocks to getting started with travel rewards credit cards is the concern that you'll hurt your credit score by applying for new cards. You're smart to be wary … but it's a very misunderstood topic. At the end of the day, opening new lines of credit has a very minor impact on your credit score. In reality, opening new lines of credit can ultimately increase your credit score if you're financially responsible.
What matters most is that you make payments on time and don't carry a balance. If you're paying on time and in full, you're set.
Want to learn more? Read our guide to understanding your credit score.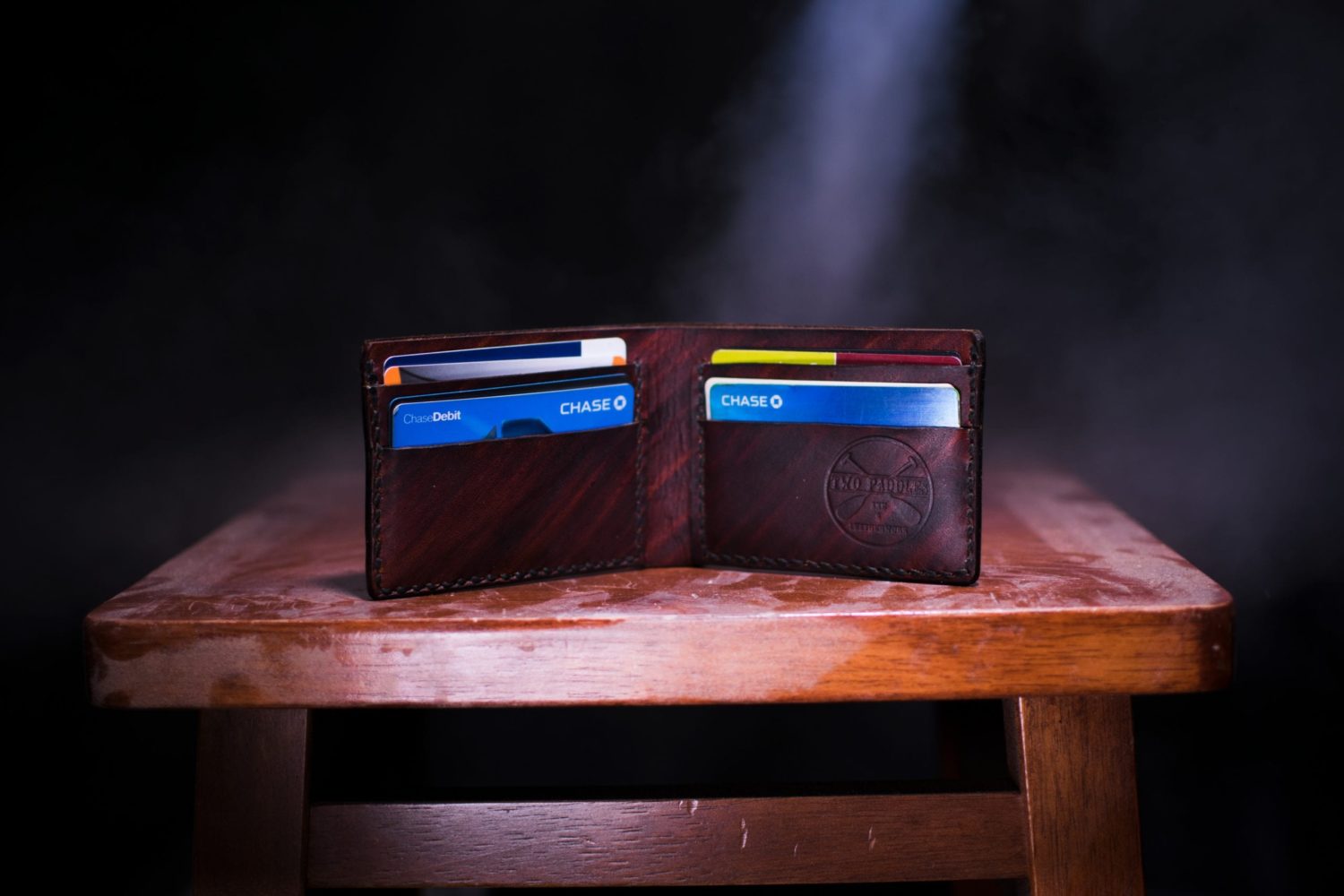 But let's be clear: Credit cards are absolutely serious business. Consumer debt is a serious problem in this country, so this isn't an excuse to rack up charges you can't afford just to earn points and miles. If you can't afford to pay off the card immediately, don't do it. And if you already have debt, pay it off before opening a new credit card.
So as you get started, taking it slow is critical. It's far too easy to get lost in the quest for points and miles. If you can be responsible with credit cards, it's an incredible avenue to travel more for much less. 
Step 2: Examine and Plan Your Spending
Before your wanderlust gets the better of you, map out your personal spending. 
Are you spending $1,000 or more a month on everyday expenses to hit the minimum spending requirement to earn the sign-up bonus over the next three months? Pull up your bank account and crunch the numbers. This is also a great time to plan out large expenses that you are going to incur anyhow, such as paying your taxes, buying a new car, daycare or tuition payments, a big house project, or maybe even paying rent.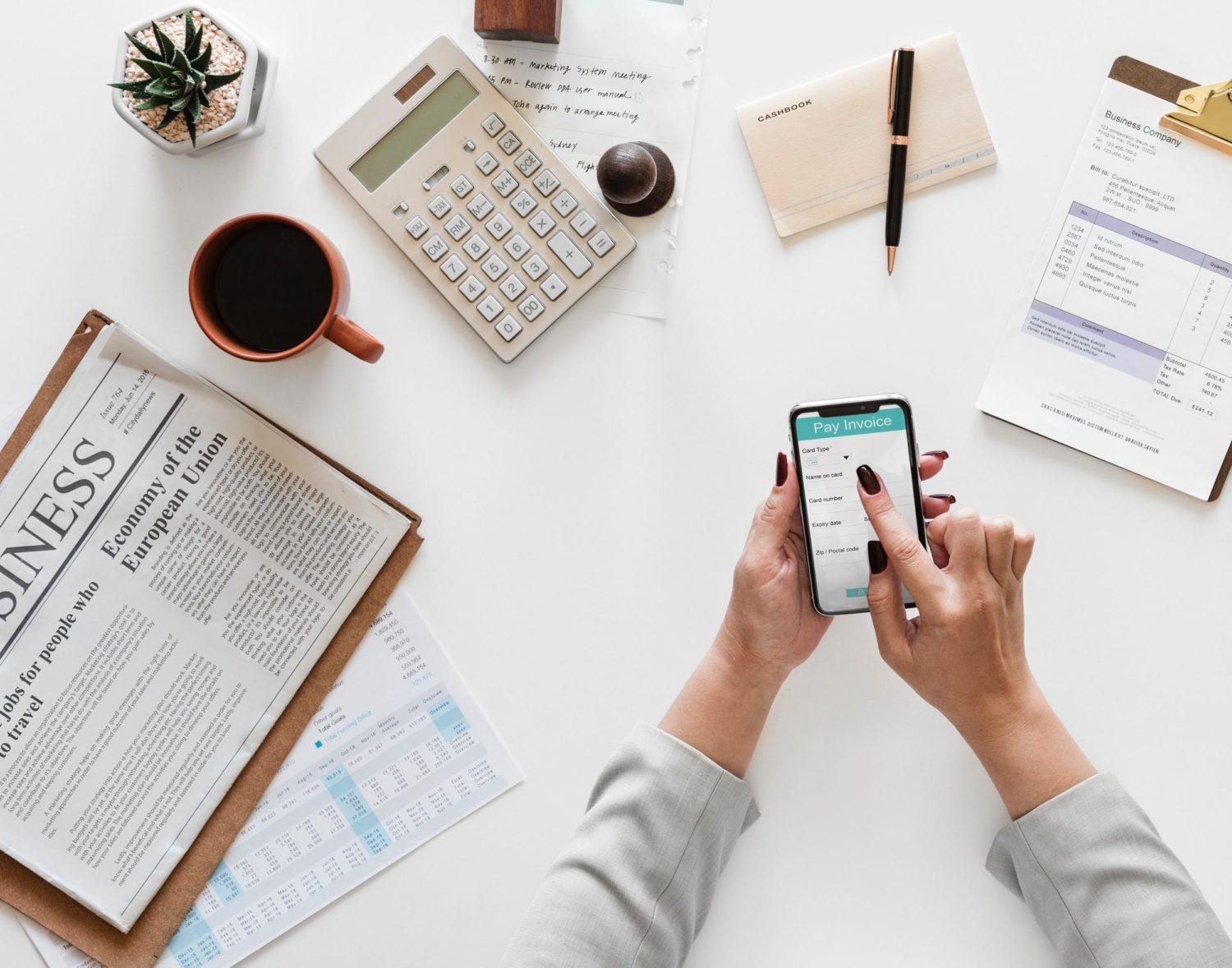 Have you been saving up for a big purchase? Think about opening a new credit card to make the payment, then pay it off immediately. 
Here are a few quick examples. When I was getting ready to propose to my now-wife, the Delta SkyMiles® Gold American Express Card was out with a bonus of 70,000 SkyMiles. I opened the card, instantly hit the minimum spending requirement by using it to purchase an engagement ring, and use half of those miles to book a flight from Minneapolis-St. Paul (MSP) to Tokyo-Haneda (HND), saving more than $1,000.
When we were planning some major renovations to our new house a few years later, I opened the Chase Sapphire Preferred® Card, paid off a contractor to immediately hit the $4,000 spending requirement, and earn Chase Ultimate Rewards points. Those points helped cover flights in Singapore Airlines business class for our honeymoon to Bali!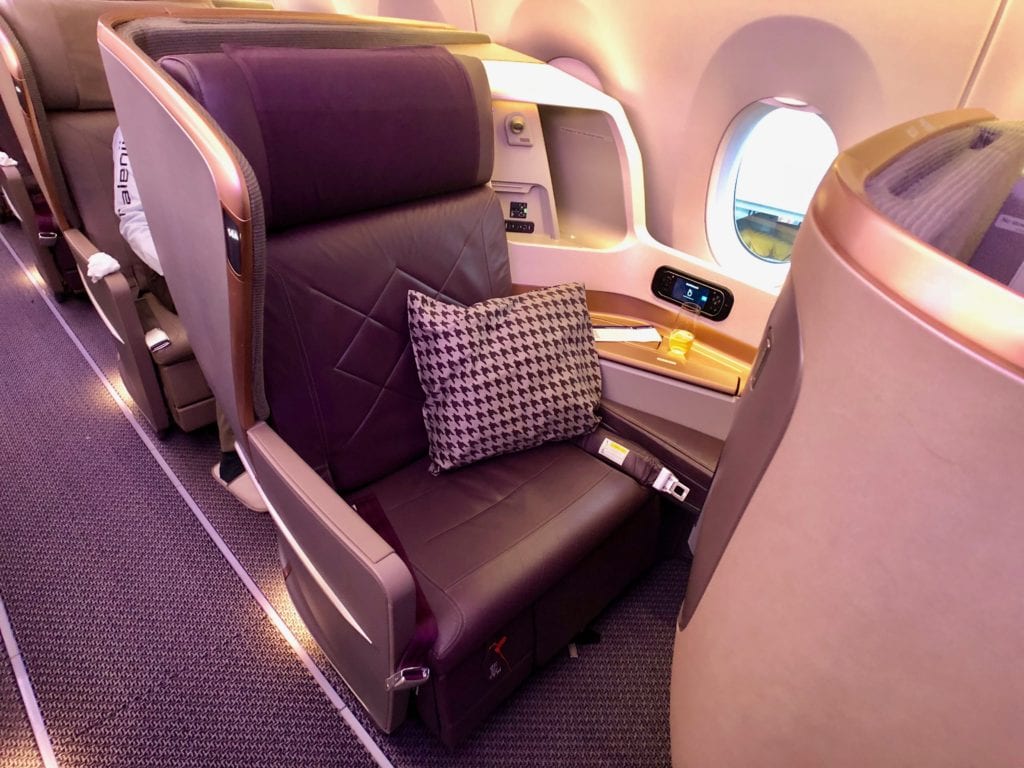 For those of you who travel or spend a lot of money for work, you're sitting on a potential gold mine. You can put those charges on a new credit card to quickly hit a bonus threshold, all while paying off the balance with your employer's reimbursement.
Just make sure you're paying off your entire balance on time and in full. Once again, it's not worth digging yourself into credit card debt – or paying interest – just to earn points.
Step 3: Set a Goal, Then Chase It
The key to getting started with miles and points is deciding what you want to do first – not what credit card you want to get.
Do you want to jet across the United States several times a year? Sip champagne in business class? Fly to Europe or Asia? Meeting each of these goals requires a separate strategy, with a different mix of credit card points and miles to make it happen. As you're getting started earning points and miles, think of each credit card application as a means to accomplish your next trip for less.
We have a mantra at Thrifty Traveler: Set a goal, then work backward. As you get started, don't open a travel credit card without having a purpose in mind first – the trip you want to take using those points and miles you'll earn.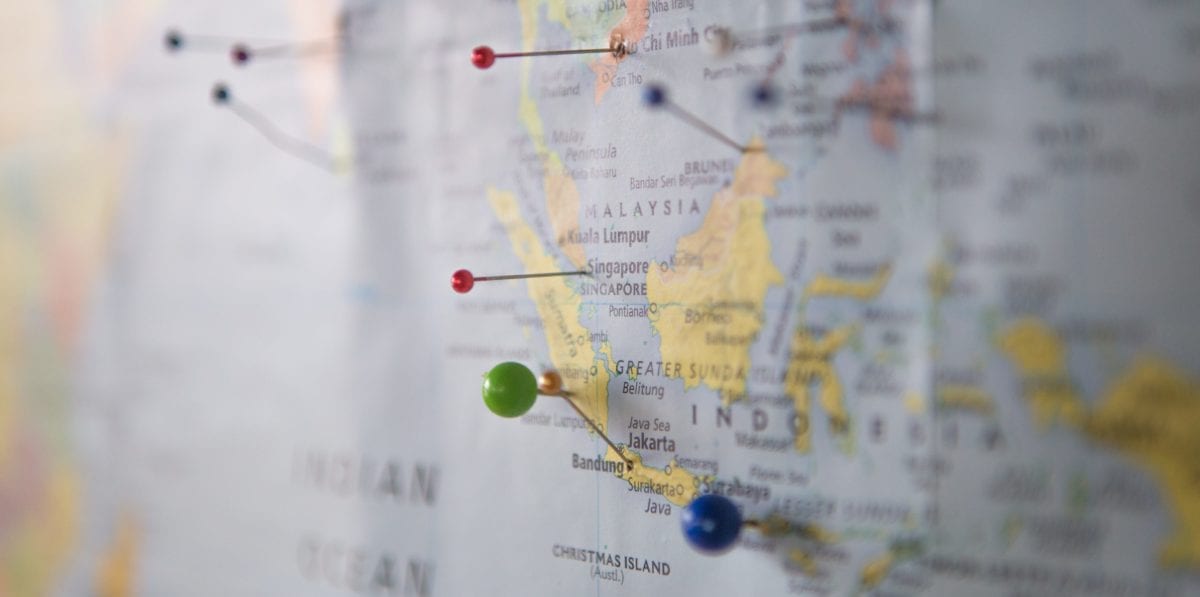 First, decide on your destination, the airline you want to fly, and where you want to stay. From there, work backward to which credit card (or cards) will help you achieve that goal. From the best ways to travel domestically, head to Hawaii, hop over to Europe, or even make it to Japan or Australia, we have a ton of guides on the best points and miles redemptions.
Still not sure where to start? One of the many benefits of our Thrifty Traveler Premium+ flight deal alert service is free credit card consulting. Members can get our personal help finding the right travel credit card to fit their travel plans and goals.
Step 4: Pick the Right Card – or Cards
If you're just getting started in the world of travel hacking, you have no shortage of credit cards to choose from. But they all fall into two basic categories:
Cards that are specifically linked with an airline or hotel chain (think Delta, American, United, Hilton, or Marriott) commonly referred to as co-branded credit cards
Credit cards issued directly from banks like Chase, American Express, Citi, and Capital One, which earn flexible points currencies.
Miles earned through co-branded credit cards live strictly with those airlines or hotels. Once you've earned a bonus of 70,000 Delta SkyMiles, those miles are stuck in your Delta account. You can't transfer or combine them with another airline.
That's where flexible credit card points from banks like Chase, American Express, and Capital One shine: You're not tied to just one airline, which makes these points even more valuable. When the right opportunity comes, you can turn those points into miles with a dozen or more airlines (or hotel chains) using transfer partners. Or book flights directly with your points, like through the Chase travel portal.
Few cards are more versatile or valuable to the everyday traveler than the Chase Sapphire Preferred® Card. The welcome bonus nets you 60,000 Chase Ultimate Rewards points after you spend $4,000 in the first three months.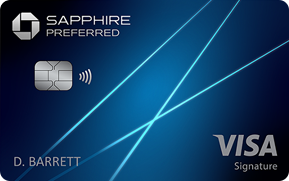 Click here to get more information about the Chase Sapphire Preferred® Card. 
Using the Chase travel portal, every point from your Preferred Card is worth 1.25 cents towards travel, which means you can book $750 worth of flights on any airline with this 60,000-point bonus. Utilizing Chase transfer partners, you can turn that bonus into 60,000 Virgin Atlantic points – more than enough for a one-way flight to Europe in Delta One business class. Or transfer them to United, Southwest, Hyatt hotels, and many other transfer partners.
Read up on the best ways to use Chase points!
Thrifty Tip: If you've got your first award redemption in mind, look for a pair of cards where you can double dip on the rewards. For example, Delta's SkyMiles cards go well with American Express credit cards that earn transferrable Membership Rewards like the American Express Gold® Card, as these points transfer at a 1:1 ratio to Delta.
If you've got a go-to airline, it still could be worth picking up one of their co-branded credit cards – not just for miles, but mainly for additional perks. Most co-branded airline credit cards will get you a free checked bag on each flight, and even better perks as you climb to higher-tier cards.
For example, the Delta SkyMiles® Gold American Express Card gets you priority boarding a free checked bag on every Delta flight. Bags cost at least $30 each way, and much more for long-haul international flights. With $0 introductory annual fee and just $99 a year after that, it won't take you many flights to come out ahead.
Step 5: Keep Building & Learning
It's easy to feel like you've done it all once you've pocketed a few credit card bonuses. Now's the time to start thinking bigger picture.
The recipe to being successful with points and miles is sound management of your own finances combined with some good planning and a bit of foresight. What do your flying habits look like, or what's next on your travel wish list? Build your credit card points and miles strategy around that. Over time, you'll grow more comfortable with earning and using the points and miles that fit your travels.
Here are some principles to keep in mind as you try to take things to the next level:
Stop swiping your airline credit card everywhere! That card may be worth keeping for other perks, but you're much better off earning points – often far more points – by spending on other credit cards
Find the right cards to maximize your spending instead. For example, no credit card is better for groceries and dining out than the American Express Gold® Card, which earns an unlimited 4x points at restaurants and 4x at U.S. supermarkets (on up to $25,000 of spending per calendar year, then 1x).
Beware of the Chase 5/24 rule! Every bank has their own rules for when they will and won't approve you for new cards, but few are more restrictive than Chase. Once you've opened five or more credit cards (from any bank, not just Chase) in the last 24 months, you won't get approved for most Chase products. While opening five-plus credit cards in two years may seem like a stretch today, it still makes sense to start with Chase cards before it's too late.
Study up on some of the best ways to get to Europe using points and miles. Or fly to Hawaii for less. Maybe book domestic flights using fewer points. Or get to Japan using points and miles.
If you want award alerts for the best ways to use your points and miles, consider joining Thrifty Traveler Premium+! We'll give you the heads up on when routes across the globe are open to be booked with miles (and the best points to use) so all you need to do is click and book.
Start learning about the three major airline alliances, which link airlines across the globe and expand the potential of those points and miles you have banked. You'll see that American Airlines AAdvantage miles aren't just for AA flights. You'll learn that one of the best ways to fly to Hong Kong on Cathay Pacific is with Alaska Airlines miles. You'll discover some of the best sweet spots and deals in the world of points and miles.
Step 6. Don't Get Points Paralysis
As you start earning more and more points and miles, you might be tempted to hoard them. Or maybe you'll obsess so much over squeezing every single penny out of each point for the most valuable redemptions that you won't use them at all.
Resist that urge. The purpose of points and miles is to use them. Earn and burn. Wash, rinse, repeat.
We can't tell you the exact best way to use your points and miles. That's a personal decision that only you can make, based on what you've got and where you want to go. Nobody knows your travels better than you.
But if there's one maxim we can share, it's this: Use your points and miles for a trip you otherwise wouldn't take. Whether that's a roundtrip to Europe in lie-flat business class for 100,000 miles or three roundtrips in economy for that mileage rate is up to you. There's no single right or wrong way to redeem miles. Wait too long, and those miles are all-but-certain to get less valuable.
Read more: Stop Waiting! Now's the Time to Use Your Points and Miles!
Take a virtual spin around the globe and decide where you want to go. Read some of our flight reviews to decide how you want to get there – and hotel reviews to narrow down where you want to stay. Use this guide and all the other resources on our site (and others!) to learn the best ways to earn and redeem the miles to make it happen.
Learn the basics, keep learning, then decide what works for you.
Bottom Line
This is just the beginning. There is much more to learn in the wild and opaque world of credit card travel rewards. If you start slowly and build a solid understanding of how to capitalize on credit card bonuses, you'll be well on your way to traveling more for less.
That's what leveraging travel credit cards is all about.