Getting ready to to head abroad soon? It's time for a change: Stop carrying loads of money with you on your travels, exchanging currency at the airport, or paying exorbitant ATM fees abroad. There's a better way.
If you plan to travel internationally even once a year (or less), you want the Charles Schwab debit card. This free checking account is a must in any traveler's wallet because it means you'll never pay ATM fees, in the U.S. or abroad. We don't get paid to promote this card – it's just the best solution for travelers to get money while on the road.
We know the Schwab debit card well: Almost every member of the Thrifty Traveler team has one in their wallets. Here's everything you need to know about setting up a Charles Schwab checking account for your travels.
Why the Schwab Card is the Best Debit Card for International Travel
Because no other readily available travel debit card will let you withdraw money from around the globe for free. And to top it off, setting up an account is free.
The Schwab debit card allows you to take out cash from any ATM anywhere in the world and refunds 100% of any withdrawal or ATM fees you pay. This is a foolproof way to avoid international ATM fees and get the best currency exchange rate possible. Schwab reimburses you monthly for ATM fees charged by all outside vendors.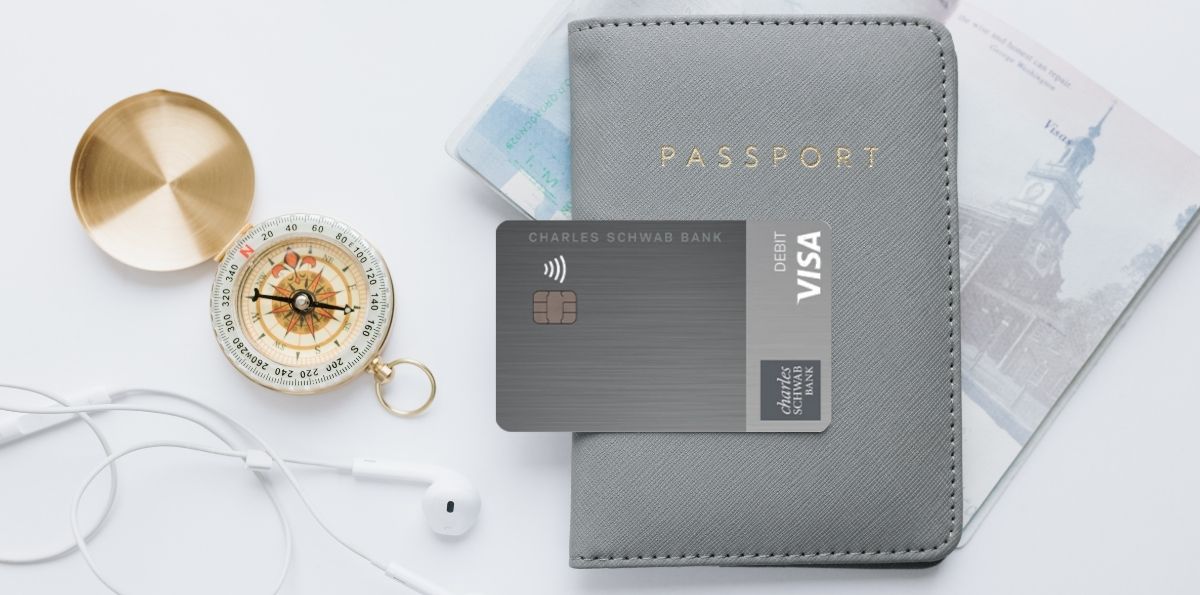 Always avoid the currency exchange counter at the airport. They exist for one reason and one reason only: to make money off of you. They profit from the poor exchange, which is why you see them everywhere abroad. Always take money out of an ATM with your debit card for the best exchange rate.
No airport currency exchange kiosks or sketchy exchange rate counters – you get the absolute best currency exchange rate possible in every city by simply pulling cash out of the ATM. And if there's no ATM fee to withdraw your money? This is as good as it gets.
Thrifty Tip: If you are ever asked if you want to pay for an item in U.S. Dollars or the local currency, always choose the local currency. You will lose in the currency conversion if you pay in U.S. Dollars.
This ATM reimbursement works at ATMs anywhere in the U.S. or abroad. So even if you don't have international travel coming up soon, you can save on ATM fees in the U.S. as well. There are also no fees or even minimum balance requirements for having a Schwab checking account.
There are some other banks out there that have offered some decent international travel debit cards over the years, most notably SoFi Money. But those accounts have taken a hit in recent years as they've limited fee-free ATM access.
And that leaves the Charles Schwab debit card as the #1 way to get cash abroad.
It's easy to apply: simply open a checking account with Charles Schwab and receive your debit card that unlocks free ATM use everywhere in the world. Keep reading for more information on how to open your account.
Highlights of a Charles Schwab Checking Account
Unlimited fee rebates from any ATM worldwide
No minimum balance or monthly fees
No foreign transaction fees on debit card purchases or ATM withdrawals
Free Standard Checks and Visa debit card
Charles Schwab's mobile app allows you to deposit checks with your phone
How to Apply for the Charles Schwab Debit Card
The name of this account is technically the Charles Bank Investor checking account. But hang with us – it's much simpler than it sounds.
When applying for your Schwab High Yield Investor checking account, you will also be required to open a Schwab brokerage account if you don't already have one. This brokerage account is opened automatically when you open a Schwab checking account, but don't worry: The brokerage account is also free and has no minimum deposit or fees. Really, you don't even have to use it.
That means you can use the checking account and never worry about the brokerage side if you don't want to. I leave my brokerage account empty and go on my merry way, getting reimbursed for ATM fees worldwide.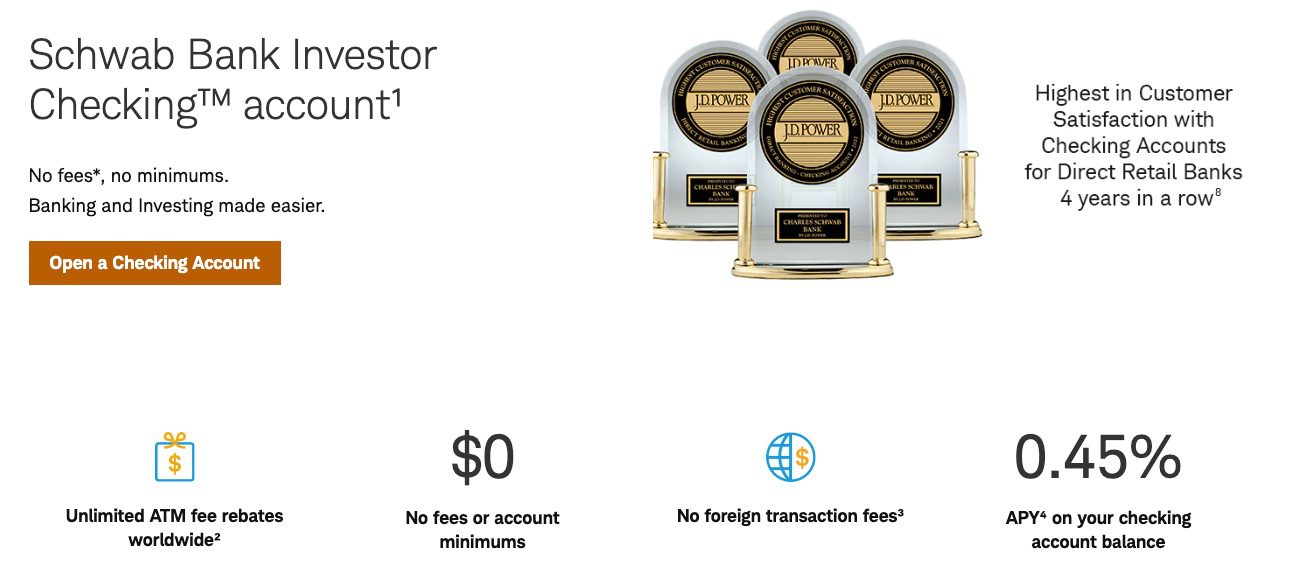 In the past, Schwab would do a credit pull to obtain your credit report in order to approve your application, resulting in a small (and temporary) ding to your credit score. But it seems that has changed: Schwab is generally no longer doing a hard credit pull when you apply for one of these investor checking accounts. That's a big win, removing one of the few roadblocks for opening for these accounts.
Schwab is an online-only bank, so you'll likely want to keep another account at a local bank or credit union to deposit cash. After depositing locally, you can transfer the cash deposit to your Schwab account – these transfers between banks take about four to five business days, on average.
The entire Thrifty Traveler team uses the Charles Schwab debit card for our international travels and we all swear by it. After years, we've never run into issues. Many of us treat our Schwab checking accounts as dedicated travel accounts, simply depositing some cash ahead of each international trip to withdraw while abroad.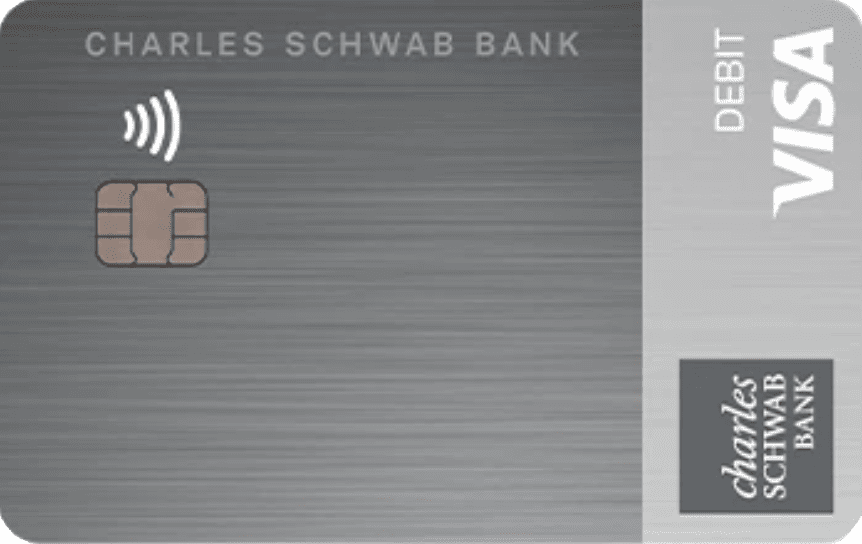 Click Here to learn more about the Charles Schwab High Yield Investor Checking Account & Debit Card.
Choosing a Credit Card for Travel Abroad
While a debit card is great for getting cash out of ATMs, you'll still want a good credit card when traveling internationally.
We recommend using a credit card for all other purchases – especially because credit cards come with liability protection against fraudulent charges. And when you leave the country, you'll want to make sure you use a credit card with no foreign transaction fees.
Fortunately, most of the top travel credit cards on the market don't charge foreign transaction fees. But just in case, here are a few of our favorites.
The Chase Sapphire Preferred® Card has been a mainstay in traveler's wallets for years thanks to earning 2x points per dollar spent on travel and 3x points per dollar spent on dining, solid travel insurance protections, and no foreign transaction fees … all on a card with just a $95 annual fee.
The Capital One Venture X Rewards Credit Card is our new favorite travel card, period. On top of a stellar welcome bonus, earning 2x miles on every purchase, and great benefits like lounge access, you won't pay foreign transaction fees either.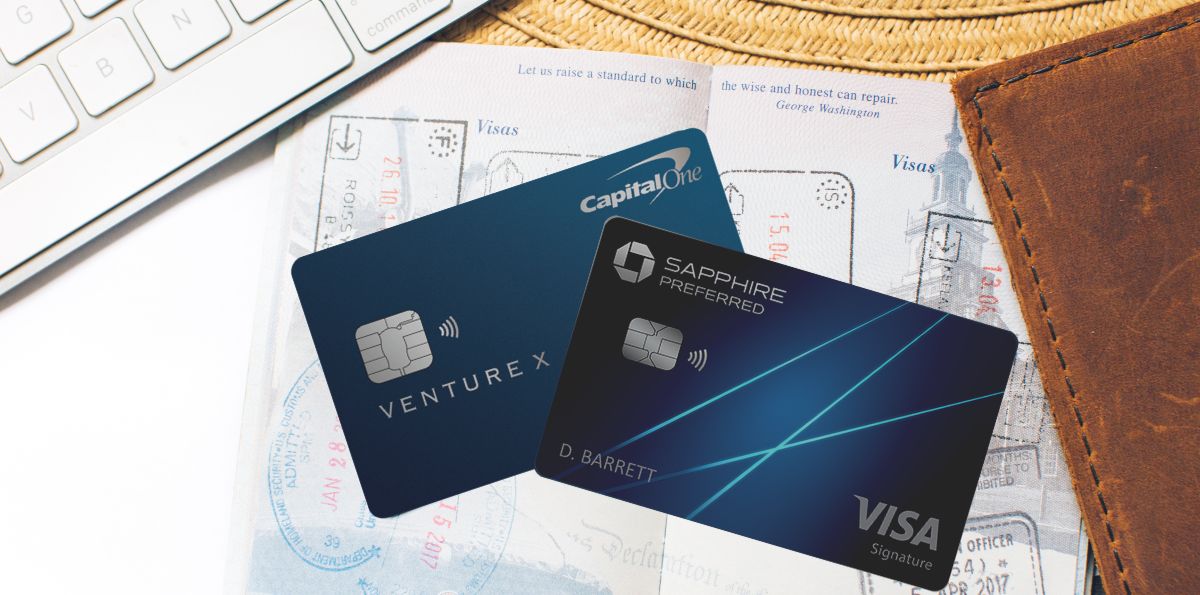 Bottom Line
We don't have any ties to Charles Schwab, nor do we get any kickbacks for promoting this debit card. We just think it's an insanely useful and lucrative card that every traveler should be aware of. It's one of our top recommendations to save money on travel.
Stop paying ATM fees or terrible currency exchange rates. Apply for a Schwab checking account and get the best debit card out there for your next trip.
Check out more on the Charles Schwab Debit Card