Few credit cards offer a better welcome bonus than the AAdvantage® Aviator® Red World Elite Mastercard®. Rather than spending a few thousand dollars to earn a big bonus, you can open the card, make a single purchase (of any dollar amount), and earn 50,000 American Airlines AAdvantage miles.
No other card makes it so easy or cheap to earn a huge stash of miles. Whether it's a pack of gum, a cup of coffee, or something more, just make one purchase and you're done: You'll have 50,000 AAdvantage miles in your account a few weeks later. Best of all, Barclay's is even waiving the annual fee for the first year – it's $99 a year after that.
There's nothing in this for us: We don't make any money if you get this card. But it's a fantastic value and one of the easiest way to get miles for some incredible travel – and not just with American Airlines, but with amazing partner airlines like Qatar Airways, Japan Airlines, and many more.
Read more: 7 Reasons American AAdvantage Miles Have Huge Value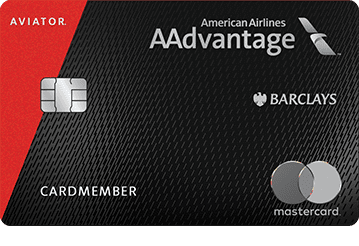 Apply Here (for full disclosure this is not an affiliate link).
AAdvantage Aviator Red World Elite Mastercard Card Benefits
Welcome Bonus Offer
Earn 50,000 bonus miles after making your first purchase in the first 90 days. Buy a cup of coffee, a pack of gum, or anything and you'll earn the 50,000 miles.
First Checked Bag Free
For the primary cardmember and up to four companions on eligible bags when traveling on domestic itineraries operated by American Airlines. You don't even need to pay for your flight with the card to get free bags.
Preferred Boarding
For the primary cardmember and up to four companions that are booking on the same reservation for all American Airlines operated flights.
A Companion Certificate
Starting in year two, you can earn a companion certificate – but only if you spend $20,000 in a calendar year and keep your account open for at least 45 days after your card renewal date. You'll pay just $99 for your companion to tag along on the flight.
Onboard Wi-Fi credit
If you pay for inflight Wi-Fi with the Aviator Mastercard, you will get up to $25 back in statement credits each year.
Flight Cents Program
You will have the option to round up your purchases to the nearest dollar to earn more miles at a rate of 2 cents per mile. As an example, if you make a purchase that is $1.50, you will be charged $2. Since the round-up earns 1 mile for every 2 cents rounded up, you would earn 25 additional AAdvantage miles.
Earn 2x AAdvantage miles
For every one dollar spent on eligible American Airlines purchases. Earn 1x AAdvantage miles for every dollar spent on other purchases.
25% Inflight Savings
You will receive 25% back in the form of a statement credit for purchases of in-flight food and beverages. There is no limit to the number of times you can use this benefit.
$99 Annual Fee
The card has a $99 annual fee, but that is waived for the first year of card membership!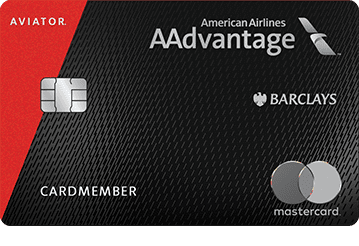 Apply Here (for full disclosure this is not an affiliate link).
Who is the Aviator Red MasterCard Best For?
This is a phenomenal offer. If you take advantage of this current welcome bonus, these will be some of the easiest miles you will ever earn.
That said, there are a few things you will want to consider before you apply. First, if you are currently underneath Chase Bank's 5/24 restriction, it may not be worth a 5/24 spot if you eventually plan to open Chase credit cards – and you probably should. The 5/24 rule is one of the most restrictive rules out there when it comes to opening credit cards, and it is a big reason why we always suggest starting with Chase credit cards.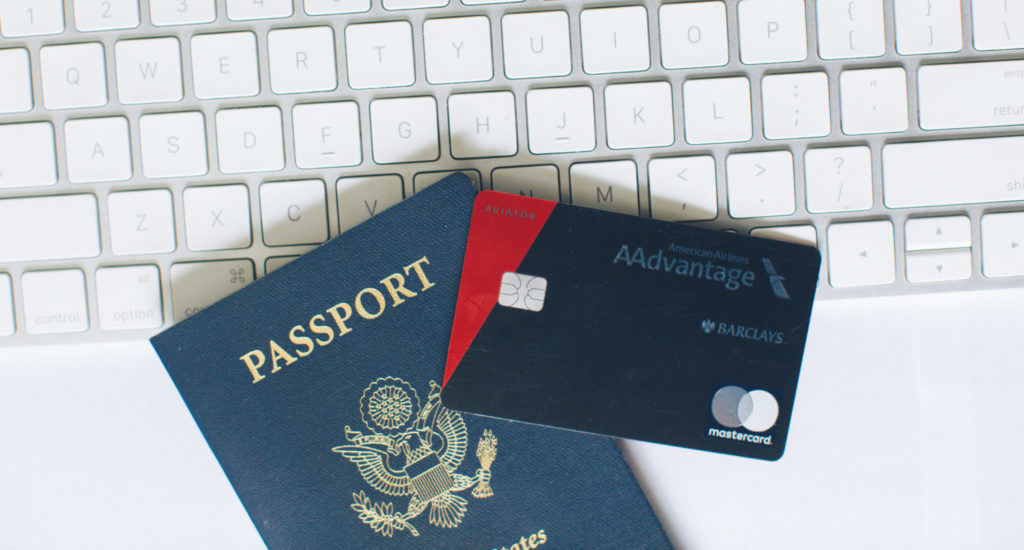 Next, while the welcome offer on this card is great, keeping the card open for the long run may or may not make sense. If you often fly with American Airlines and check a bag domestically, you can easily offset those fees just by holding this card. But if that isn't you, there will be little reason to hold this card past the initial first year. This current offer is all about the welcome bonus and how easy it is to get. 
Thankfully, even if you close the card before your second year, the miles you've earned will be safe and sound in your account.
Read More: The Best Credit Cards if You Are Under the Chase 5/24 Rule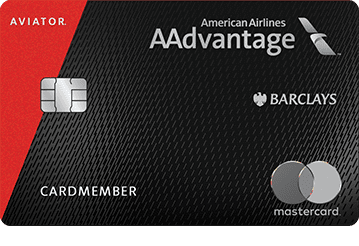 Apply Here (for full disclosure this is not an affiliate link).
Pair with the AAdvantage Platinum Select Card to Earn 110,000 Miles
American Airlines is unique in the fact that they have co-branded credit card relationships with both Citi and Barclays. Most airlines have exclusive relationships with just one bank: United and Southwest have Chase while Delta teams up with American Express.
This is significant because you can earn the welcome offer bonus on each card, netting you 110,000 American Airlines miles total and spending only $2,500 on the Citi® AAdvantage® Platinum Select® Card World Elite MasterCard® in the first three months of card membership.
Related: The Best American Airlines Credit Cards for Travelers in 2022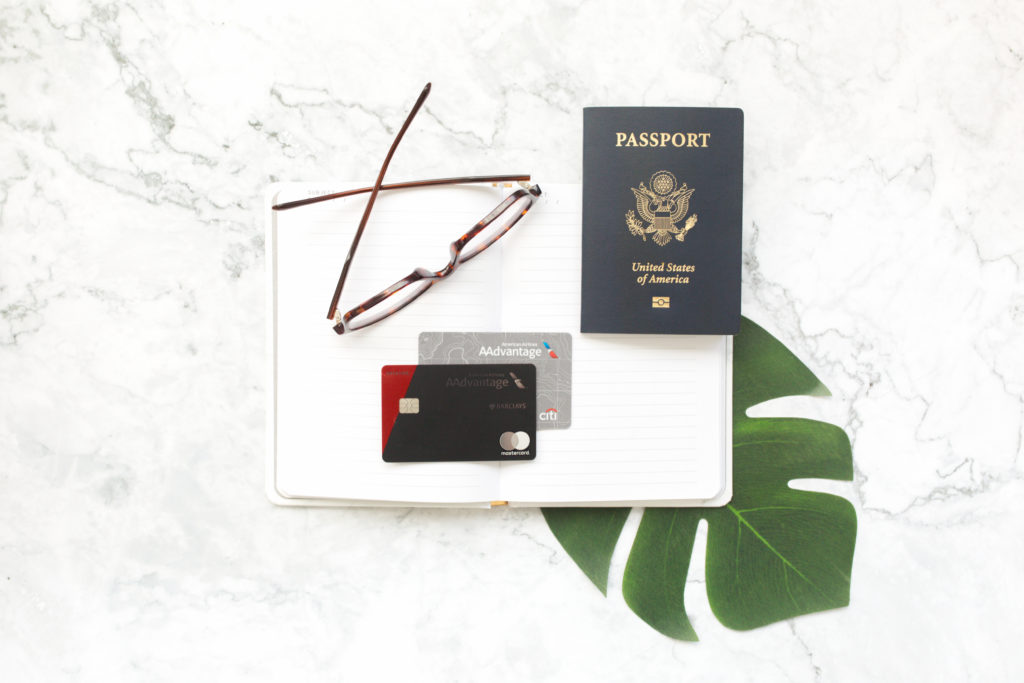 How Far Can 50,000 AAdvantage Miles Take You?
American Airlines AAdvantage miles are some of the most valuable miles out there. Not only can you use them for flights with American Airlines, but you can also redeem them for incredible experiences for flights on their Oneworld alliance partners.
Want to fly in a Qatar Qsuite? Or how about flying Japan Airlines first class? AA is unique among the major domestic airlines in that it doesn't charge more to redeem miles on partner airlines. In our mind, this advantage alone makes American Airlines miles worth collecting. So what can you fly?
The Qatar Airways Qsuites is widely considered the best business class seat in the world. These flights cost 70,000 AA miles one way from the U.S. You won't find a nicer business class product in the world. Period. That means just the 50,000-point bonus on the Aviator card is nearly enough to book it.
Because of these reasonable rates, it is one of the best ways to fly to the Maldives on points and miles.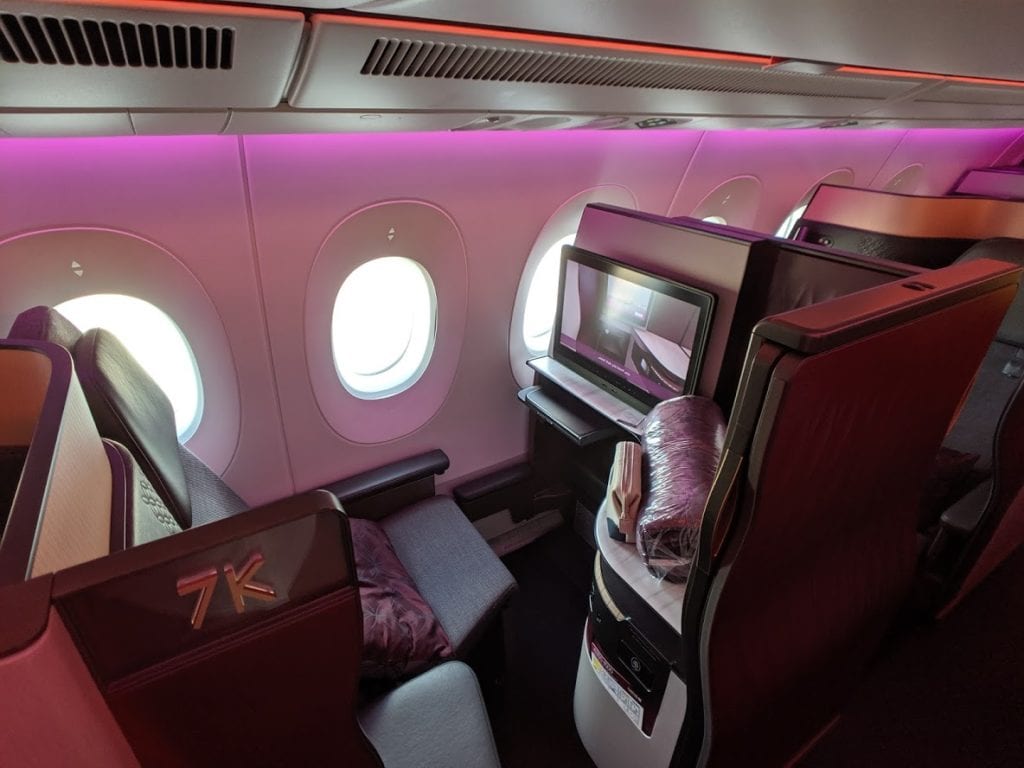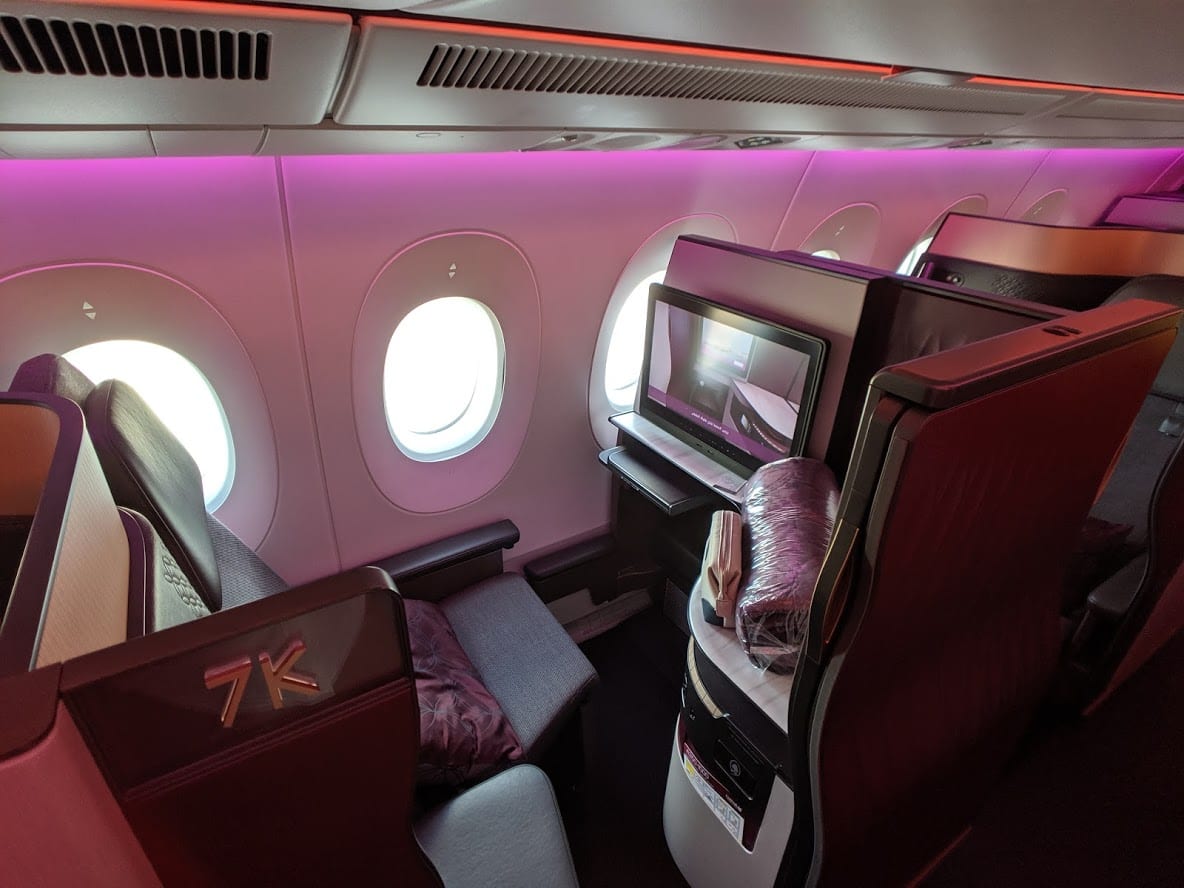 Oneworld partner airlines Japan Airlines (JAL) and Cathay Pacific offer two of the best ways to fly business or first class to Asia. For example, a flight to Tokyo in Japan Airlines business class costs just 60,000 AAdvantage miles. That's right: Buy a pack of gum or a coffee and you'll have almost enough miles to book a business class flight to Japan.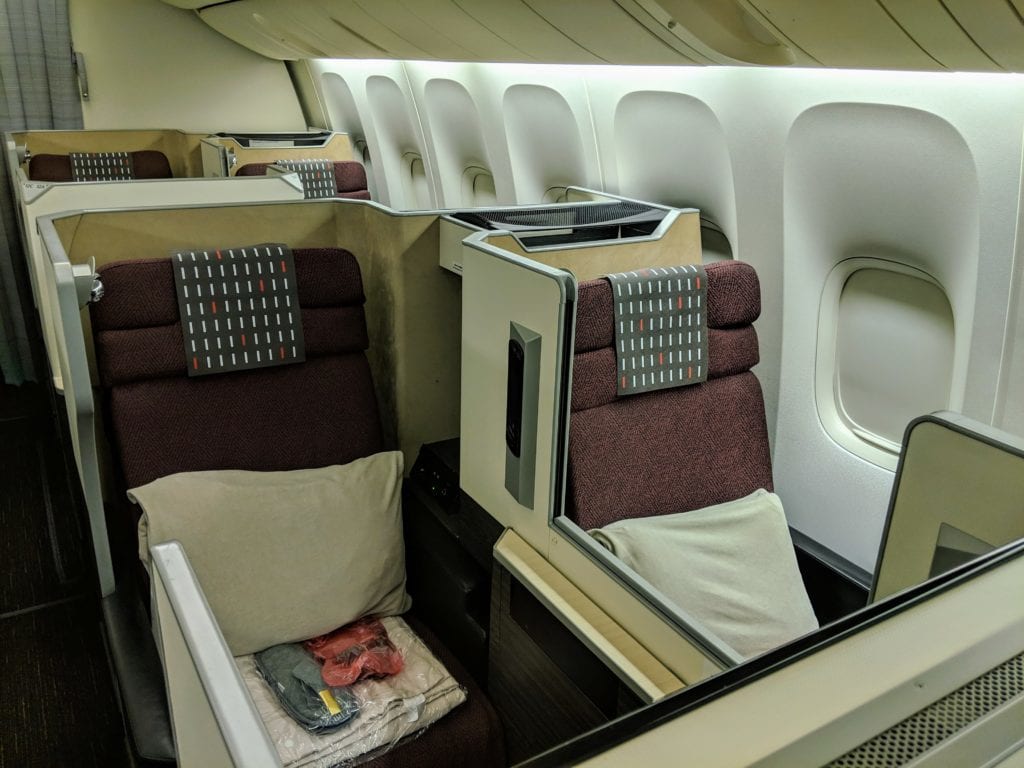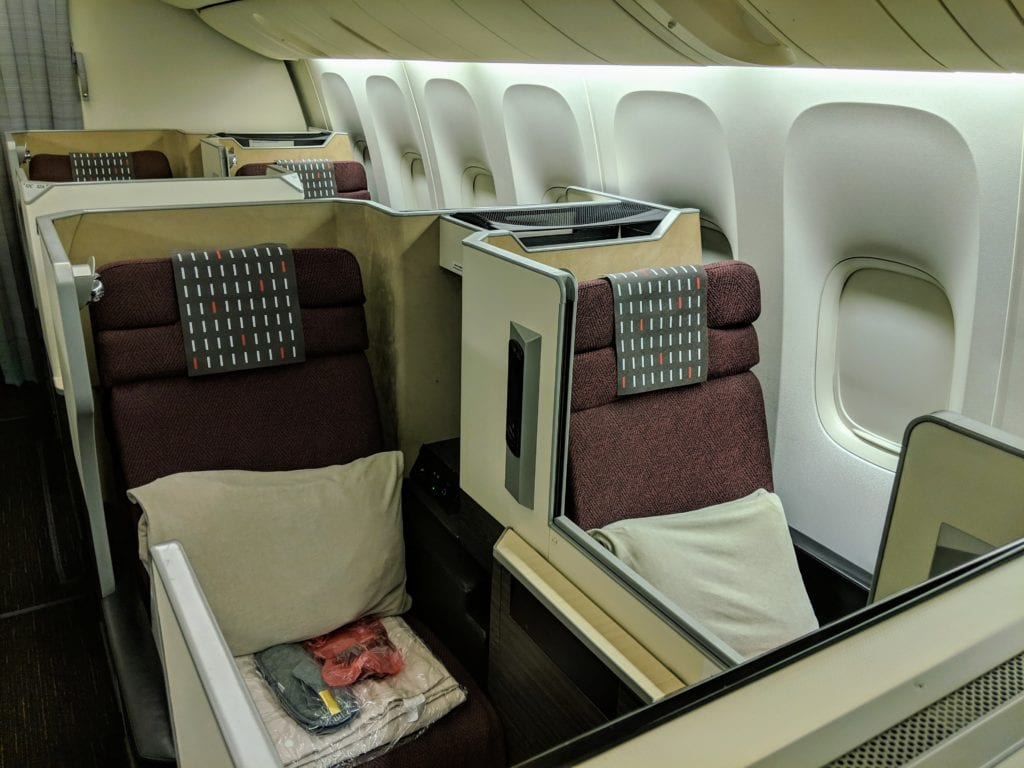 Read more: The Best Ways to Redeem AAdvantage Miles
Bottom Line
Now is a great time to pick up the American Airlines Aviator Red card if you haven't had it. Earning 50,000 miles after making one purchase without paying an annual fee in the first year is unbeatable. You simply won't find an easier way to earn a big pile of miles.