We've already looked back at the big stories that shaped travel in 2022. Now, it's time to look forward.
After more than two years held down by travel restrictions and overall anxiety, it seems like 2023 is poised to be the first full year of "normal" travel since the start of the pandemic. That comes with both good and bad news…
Sure, there will be more flights to more and more destinations – and, if the current trend holds up, at cheaper prices. But it may also test the struggling airline industry's ability to keep up … and give airlines, hotel chains, and credit card companies license to make some decidedly unfriendly moves.
Here's a look at what we see on the horizon for travel in 2023.
Travel Will Surpass Pre-Pandemic Levels
It came close in 2022. I think we'll get there in 2023.
It's hard to remember, but travel in 2022 started off in a much different, worse place than it ended. Mask mandates on planes were still in place in the U.S. and across much of the globe. From Europe to Asia to even Hawaii, many destinations had strict entry requirements in place a year ago while others still banned international travel altogether. Getting back to the U.S. after a trip abroad still required a negative COVID-19 test.
All that is gone now. Barring a surprise setback, 2023 will be the first full year of "normal" travel – or something darn close to it – we've seen since 2019. And that's a recipe for some big numbers across the travel world.
It's not quite there yet. Business travel – a lifeblood for the travel industry – has been much slower to come back, though that's steadily changing. All the while, the leisure travel market of everyday Americans heading to see friends, family, or just take a vacation is arguably bigger than ever.
Critically, international travel is back on the menu. Europe is wide-open to Americans. Destinations like Japan, Australia, and now even Hong Kong have reopened their borders. Travelers who put off big, long trips abroad due to the uncertainty of travel these past few years are ready to pull the trigger in 2023.
The trend from 2022 was clear in this data from Airlines for America: International travel demand is growing. It's a safe bet that trajectory will continue in 2023.

But growing travel demand also comes with a downside…
Delays & Cancellations Will Continue
Last year started and ended much the same: With airlines canceling flights by the thousands.
Southwest capped off 2022 with a historic meltdown, canceling more than 12,000 flights in the final week of the year and disrupting millions of Americans' travel plans for the holidays. Southwest planes are flying again … but if the last two years have taught us anything, it's that the next airline meltdown is never too far away.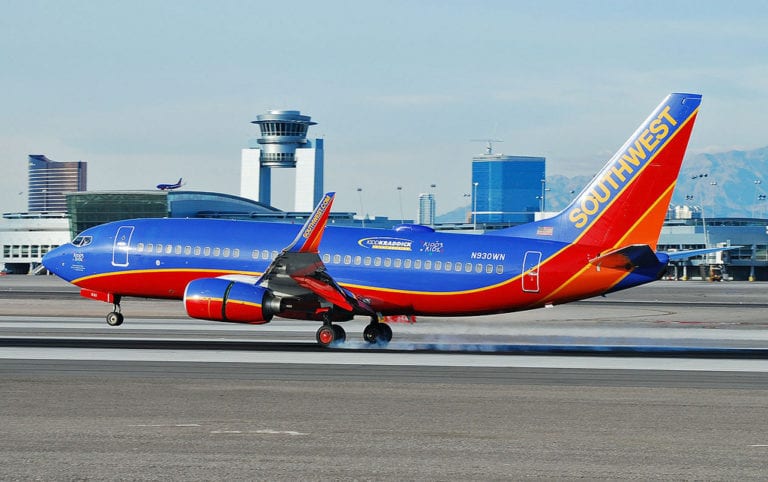 Before Southwest, there was Delta canceling and delaying thousands of flights heading into summer 2022. Spirit had its own collapse the summer prior. From American Airlines to United and every carrier in between, all of them have struggled with mass cancellations and delays over the last few years.
Sure, Southwest's saga last week was uniquely catastrophic as a severe winter storm practically broke the airline and its crew scheduling platform, forcing the Dallas-based carrier to cancel 2,500-plus flights a day for much of the week to catch up. But the underlying issue is bigger than Southwest and its technology.
After downsizing during the worst of the pandemic, airlines across the board have been stretching themselves thin to fly as many passengers as possible … without enough wiggle room to recover when things go wrong. Throw a winter storm, IT issue, labor dispute, or something else unexpected into the mix, and an airline could fall apart.
With any luck, it will keep getting better throughout 2023 as airlines hire and train even more employees, eventually adding back more capacity they trimmed years ago. But even Delta CEO Ed Bastian admitted recently the airline is still "fragile" – a statement that could easily apply to every airline in the country.
That's why the advice we've offered travelers anxious about disruptions for years still applies for 2023: Hope for the best … but prepare for the worst.
Read our tips on how to survive (or even avoid) delays and cancellations!
Flight Prices Will Stabilize & Cheap Flight Deals Will Continue
Flight prices see-sawed in 2022. For a while there, almost everyone in the country was asking themselves the same question: Why are flights so expensive right now?
The reason? Soaring travel demand outmatched airlines' ability to supply it. To make matters worse, rising fuel prices and inflation across the board raised airlines' costs significantly. That one-two punch led to an eye-popping 18.6% increase in average airfare from March to April 2022 – the largest one-month jump in recorded history, according to the federal Consumer Price Index. Seeing domestic flights at $700 or more was shockingly common.
We're calling it now: 2023 will be better. 
Heading into the New Year, our Thrifty Traveler Premium flight deal gurus have seen flight prices normalize – especially domestically. Average flight prices ticked down throughout most of the second half of 2022, even showing a 3% dip in flight prices right at the end of the year. With the holidays behind us and big-picture economic forces seeming stable, we're betting that trend continues throughout much of the year.
That's great news for travelers looking for unbelievable bargains: Sub-$200 domestic flight deals are back. And it's even better for travelers looking to head overseas thanks to one word: competition.
Ultra-low cost carriers including PLAY Airlines and Norse Atlantic Airways started up service between the U.S. and Europe last year. Even if you aren't interested in flying one of these bare-bones carriers on a $109, one-way ticket, it's a win – they force the major airlines to compete on price, leading to unbelievable deals like this $231 roundtrip fare to Norway.

Get cheap flights like this sent to your inbox with Thrifty Traveler Premium! Prices start at just $59.99 a year!
That was one of the best cheap flight deals we found in all of 2022. With the way things are looking to start the year, we're betting 2023 will bring much the same – if not better.
Airlines Could Crack Down on Rebooking When Prices Drop
Years ago now, major U.S. airlines did away with change fees on almost all their flights to give flyers more certainty when booking flights. It was a boon in more ways than one.
That flexibility remains in place today, opening an avenue for travelers to change (or cancel and rebook) their existing reservations when fares drop – and pocket the difference as a travel credit! It's been a major win for travelers, taking away some of the anxiety of booking flights too soon before a potential price drop.
But it's almost too easy for travelers to come out ahead. The airline industry isn't one to give travelers an easy win or give away extra money, even in the form of a voucher.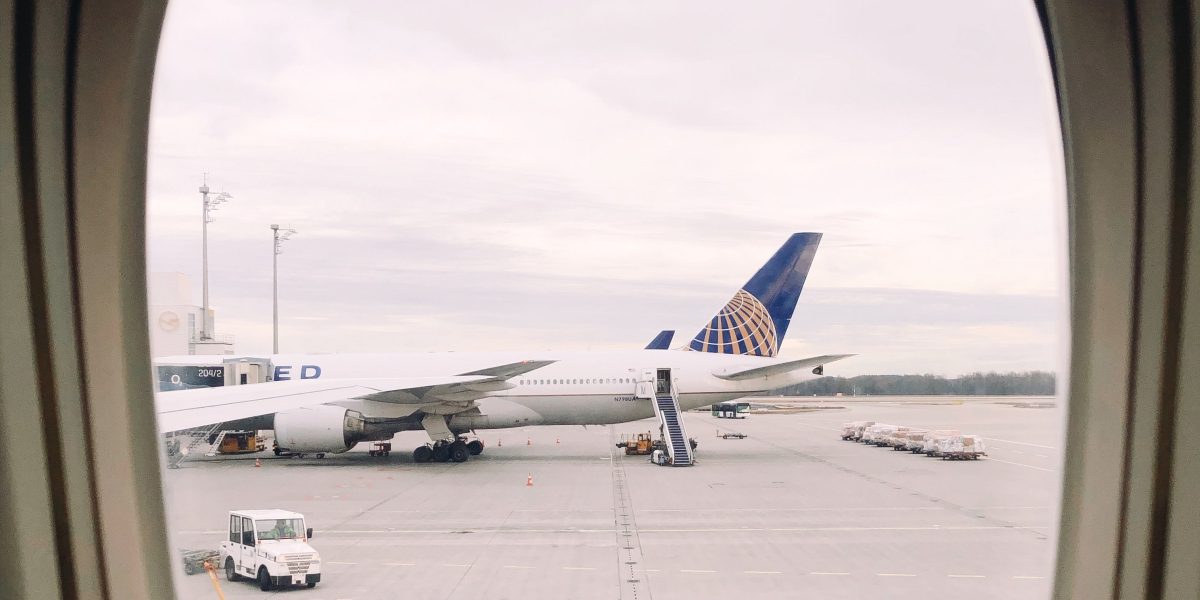 United already makes it a bit trickier by blocking the ability to change to the same flight – instead, you'd have to completely cancel and rebook your flight with your travel credit. And we know at least one airline is looking at ways to stem the tide of travel credits out the door: Delta.
Back when the airline's president, Glen Hauenstein, promised change fees would never return to Delta, he also admitted they're looking to limit what they call "churn" with these kinds of changes.
"But it still creates churn that is not what we would want ultimately," he told investors. "On the margin, we're looking at things that could slow or prevent churn."
Until then, read how you can get an eCredit by rebooking Delta flights when prices drop!
Amex Platinum Card Annual Fee Will Go Up Again
It's been a year and a half since the annual fee on The Platinum Card® from American Express jumped all the way to its current $695 yearly price tag (see rates & fees). The writing is on the wall: another hike is coming … at some point.
When? And how high? It's anyone's guess. But American Express CEO Steve Squeri made clear late last year that it's bound to happen at some point. 
"As far as how high it goes? Look, in Mexico, we charge $1,000 for the Platinum Card," Squeri said during an investor panel. "The reality is, it'll go as high as the value allows us to go."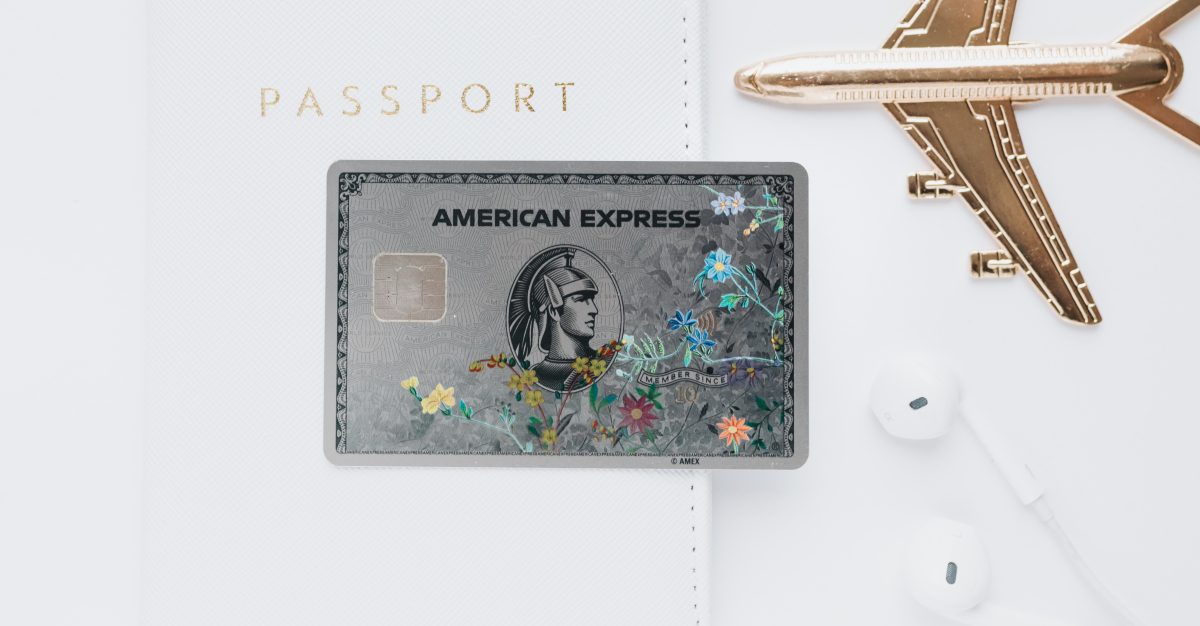 By summer 2023, it'll be two years since this flagship card's last overhaul, when Amex added a boatload of new credits like a $200 hotel credit and other (more questionable) perks while pushing the annual fee up by $145 a year.
It wouldn't surprise us whatsoever to see yet another increase sometime later this year.
Your Airline Miles & Hotel Points Will Get Less Valuable
This is a public service announcement: Your points and miles are not an investment. Earn them and use them ASAP.
After travelers hoarded record amounts of miles during the pandemic thanks to eye-popping credit card bonuses, there's only one way for award rates to book flights and hotels to go: Up. It's inflation for airline and hotel programs.
We've seen it again and again over just the last year: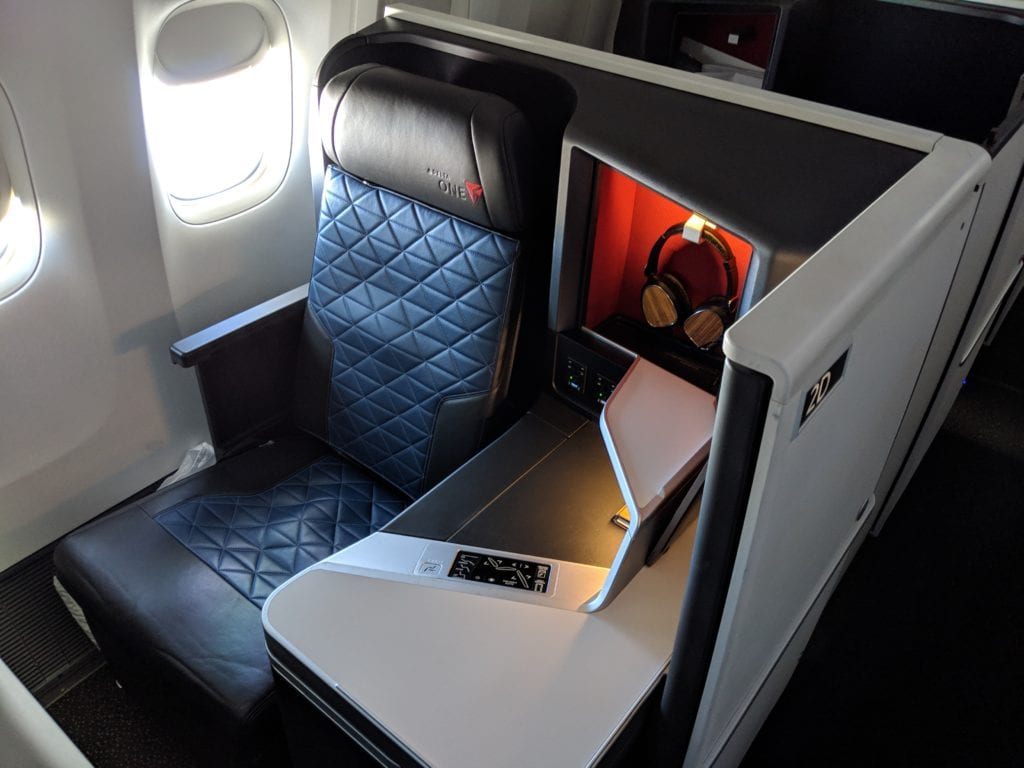 It's not over yet. American Airlines is making a big change to its own AAdvantage mileage program in the months ahead, inching ever-closer to dynamic pricing with unpredictable award rates. Other incredible sweet spots like booking ANA First Class for just 55,000 points each way via Virgin Atlantic seem ripe for cuts.
The only certainty in the world of travel is that devaluations like these are constant, and 2023 will be no different. That's why we urge travelers to stop swiping their go-to airline credit cards focus on earning transferrable credit card points instead.
Putting all your eggs in one airline's basket could come back to bite when that airline eventually raises award rates to book a flight. But with points from cards like the Chase Sapphire Preferred® Card, the American Express Gold® Card, or the Capital One Venture X Rewards Credit Card, you've got a dozen (or more) baskets at your disposal.
The Airport Lounge Wars Will Heat Up
There's a battle going on inside airports across the U.S. and even abroad. Banks and airlines are building out more and more airport lounges, faster than ever.
American Express dominated in the U.S. for years with its network of Amex Centurion Lounges. But as they court high-paying, premium travelers, it's become an all-out brawl lately with Capital One and Chase entering the fray. This year alone is set to see what must be a record amount of new lounges open their doors across the country.
American Express has continued building out its impressive portfolio of Amex Centurion Lounges, with several new additions and expansions underway. Capital One entered the lounge wars late last year with the stellar new Capital One Lounge in Dallas-Fort Worth (DFW), with two more lounges expected to open in Denver (DEN) and Washington-Dulles (IAD) soon. A location in Las Vegas (LAS) is also in the works, along with novel dining concepts called Capital One Landings coming for Washington, D.C-Reagan (DCA) as well as New York City-LaGuardia (LGA).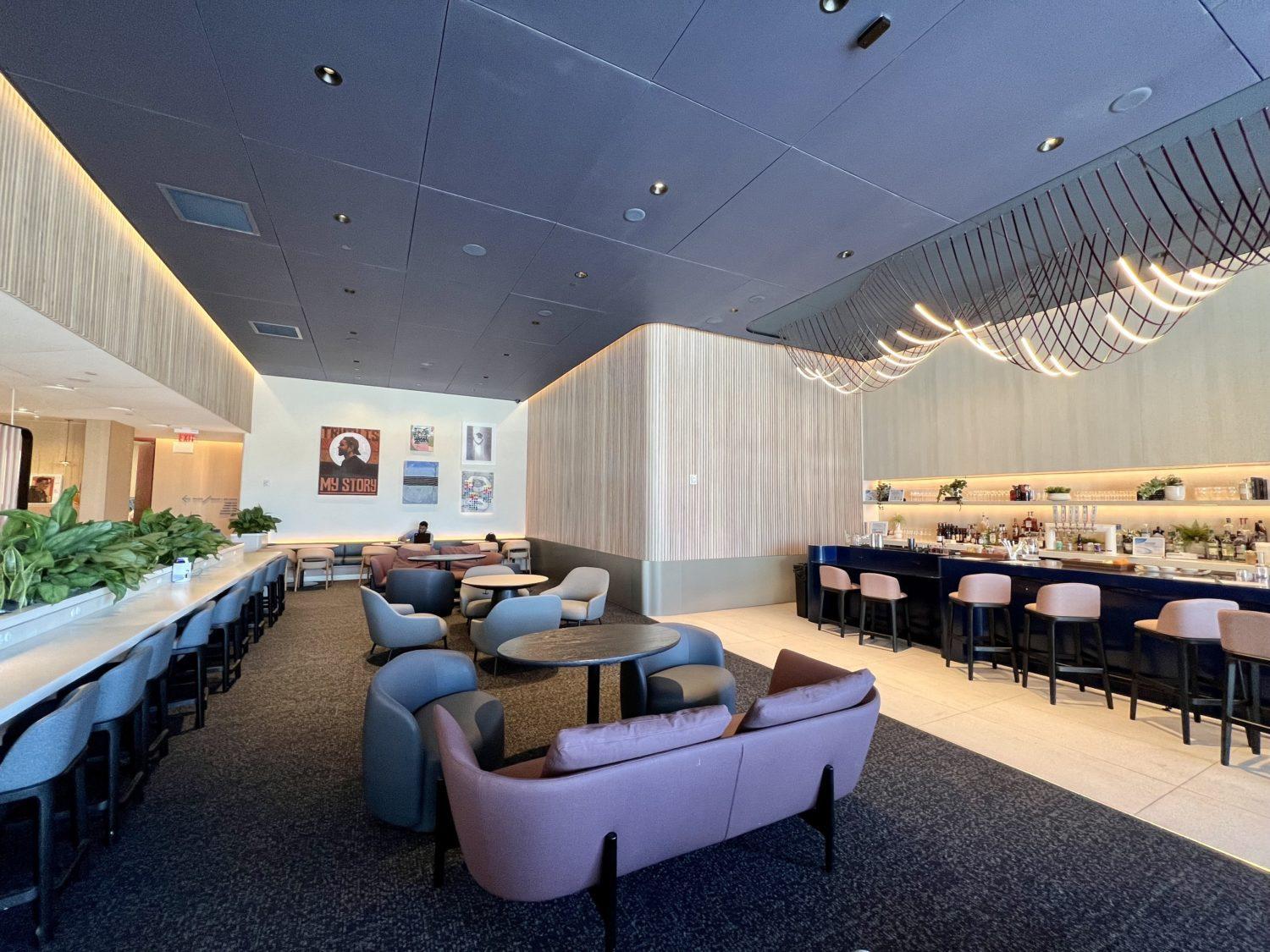 And then there's Chase, which opened its first-ever Chase Sapphire Lounge in Hong Kong (HKG) last year … with at least seven U.S. locations on tap, many of which are expected to open in 2023. That includes lounges in Boston (BOS), Las Vegas (LAS), New York City-LaGuardia (LGA), Philadelphia (PHL), Phoenix (PHX), San Diego (SAN), and Washington, D.C.-Dulles (IAD).
All the while, airlines are building more of their own lounges for credit cardholders and ultra-frequent flyers – none moreso than Delta Sky Clubs. Looking to relieve its overcrowded existing locations, Delta has a ton on tap for 2023, including:
A third Sky Club in Minneapolis-St. Paul (MSP) set to open in April.
Another lounge in Boston (BOS) as well as New York City (JFK)
A new, bigger location in Newark (EWR)
Expansions in Miami (MIA), Atlanta (ATL), and Fort Lauderdale (FLL)
Its first exclusive business class lounge for Delta One flyers in New York City (JFK), followed by a Los Angeles (LAX) location in 2024
Read more: Delta Cracks Down on Sky Club Access (Again), Unveils New & Expanded Lounge Plans
And those are just the lounges where construction is confirmed and already underway. Banks and airlines are constantly scouting out space and bidding for new projects, so expect this list to keep growing as the year progresses.
Bottom Line
Scan through this list and you'll see potential good news and some not-so-good guesswork, ranging from the planes we fly in to the credit cards or miles we used to book them.
But behind it all, there's one common thread: Travel is surging.