It might be the understatement of the year: Travel has changed since the start of the pandemic nearly three years ago.
Some changes are still in progress as flyers flex their newfound freedom to work from home (or from vacation), shaking up the usual weekly flow at airports while corporate travel slowly returns. With international travel back on the menu, airlines drastically increased their flights to Europe in 2022 – and will again for 2023.
Yet one shift is undeniable. More than ever before, airlines and travel credit card companies alike are laser-focused on premium travel: fancy first and business class seats, expanding and building new lounges, offering more travel perks, and luring customers in with huge credit card bonuses.
It started last year. Delta Air Lines CEO Ed Bastian emphasized the airline's focus on "premium leisure" travelers to fill the cushy (and more expensive) seats up front and fill the void left by business travelers staying home. After two years with little travel, Delta and other airlines are finding Americans far more willing to splurge with their travel savings than they were in 2019.
And the banks are capitalizing on it, too. Much like airlines, they're leaning into the new premium travel emphasis by putting more money behind their top-tier credit cards in the form of new benefits and an unprecedented string of eye-popping welcome bonuses of 100,000 points or more.
Here's what we're seeing, and what it means for travelers getting back out there in 2022 and beyond.
Bigger Bonuses on Premium Travel Cards
This trend isn't hard to see. For the last year and change, we've seen almost every bank up the ante with their top-of-the-line travel credit cards. And that has only accelerated as 2022 comes to a close.
Nothing brings in new customers like a big welcome bonus of points and miles. Airlines and credit card companies have shown they're looking to lure in premium customers with huge bonuses on their premium travel cards again and again.
This past summer, Delta and American Express launched a limited-time offer on their suite of co-branded American Express credit cards including a record-setting bonus on their Delta SkyMiles® Reserve American Express Card. What's more, Delta and Amex tried to draw in even more diehard travelers by making a limited-edition card from the metal of a retired Boeing 747.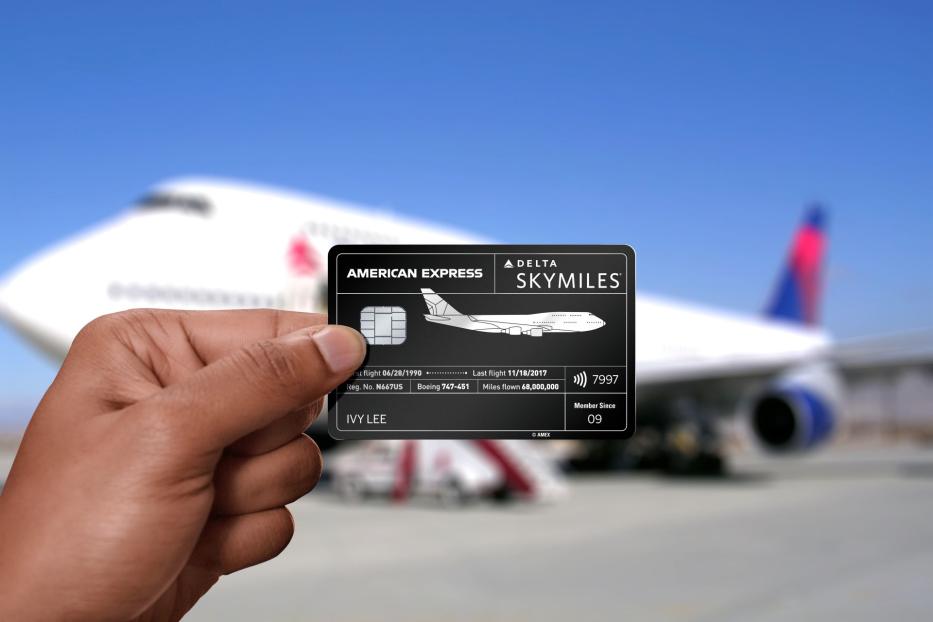 It was an act of marketing genius, generating a massive buzz and driving signups to Delta's most-expensive luxury card. The card itself offers Delta Sky Club access, a companion ticket in economy or first class (starting in your second year), and lots of other premium benefits all for a $550 annual fee (see rates & fees). That card design (and record-setting welcome offer) disappeared in August.
In fact, few banks have gone harder after the premium travel market than Amex with its top travel cards, The Platinum Card® from American Express, and the American Express® Gold Card. Both cards have been out with record offers available through both targeted referrals and other channels like CardMatch for nearly all of 2022.
The Amex Platinum Card offers cardholders access to their flagship Centurion airport lounges, access to the Delta Sky Club, Priority Pass lounge access, and a myriad of statement credits that push the card's annual fee up to $695 a year (see rates & fees).
Just this week, Chase did the unthinkable: It increased the bonus offer (again) on their top travel card – the Chase Sapphire Reserve® – from 60,000 points to 80,000 points after spending $4,000 in the first three months of card membership. That's the biggest welcome bonus we've seen on the Chase Sapphire Reserve in nearly six year, going back to its launch in 2016.
The Sapphire Reserve is the more premium version of Chase's mass market travel card – the Chase Sapphire Preferred® Card – and comes with premium benefits like Priority Pass lounge access, an annual $300 travel credit, travel protections that are second to none, and much more for a $550 annual fee.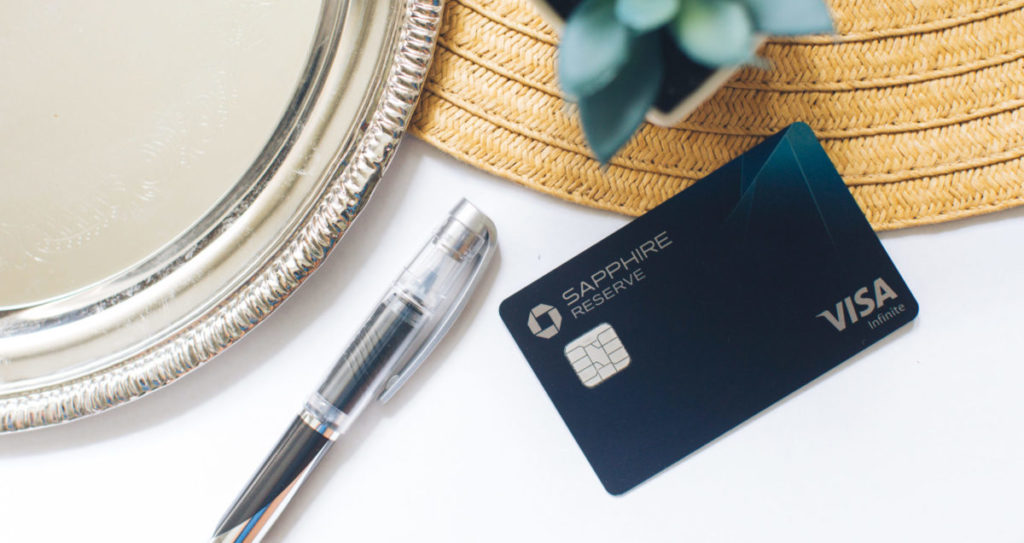 It's clear Chase felt it needed to defend its grasp on the premium travel segment from Capital One, which took the travel world by storm late last year with the introduction of the Capital One Venture X Rewards Credit Card. It's a souped-up version of the long-standing favorite – the Capital One Venture Rewards Credit Card. The card has been a smash hit and has vaulted Capital One into a serious player in the credit card travel rewards arena.
Again, the card offers access to the brand new Capital One Lounge, access to Priority Pass, and Plaza Premium Lounges, an annual $300 travel credit, travel protections, and much more – all for a $395 annual fee.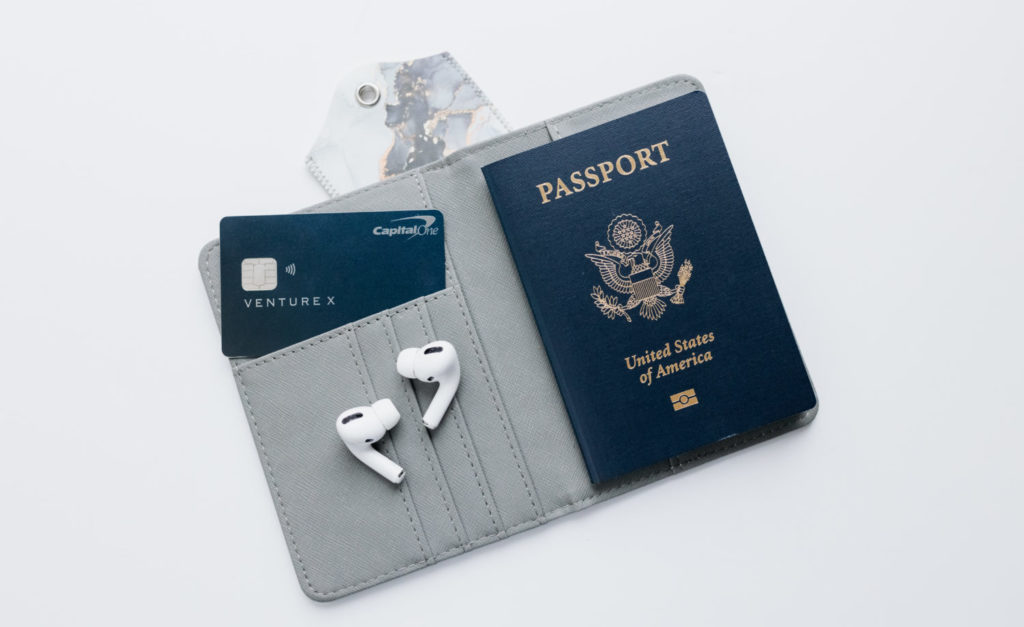 Then there's Citi bank, who earlier this month launched a brand new 80,000 point offer on their top-tier Citi® / AAdvantage® Executive World Elite Mastercard®. It's one of the largest welcome offer bonuses we have ever seen on the card, up from the standard 50,000-mile bonus.
The card offers complimentary access to American's Admirals club airport lounges, priority check-in, preferred boarding, and other premium benefits for a $450 annual fee.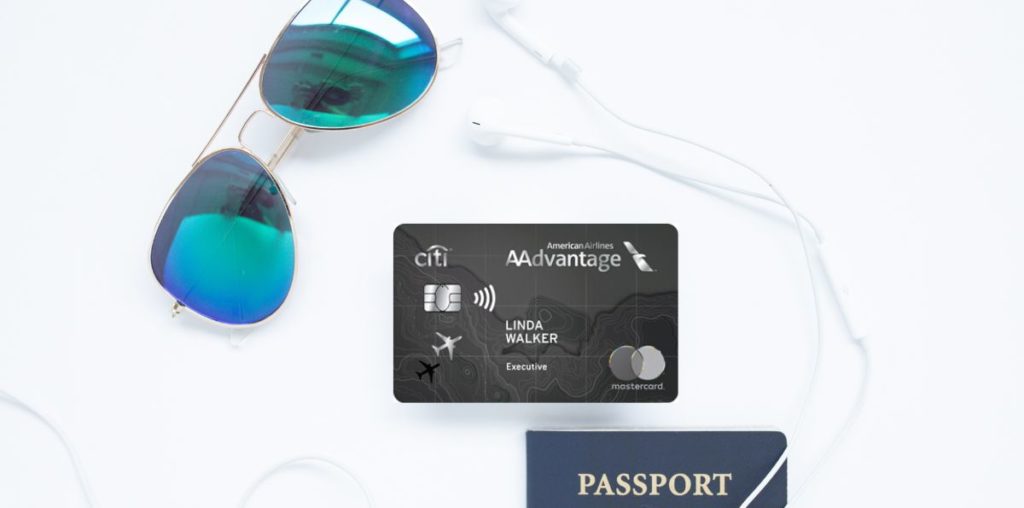 In every case, some of the top premium credit cards on the market have seen the biggest welcome bonuses in years – if ever.
More Premium Travel Perks
Banks aren't just focused on bigger welcome bonus offers on these cards either.
As part of a major refresh to the Amex Platinum Card last summer, cardholders now get a $200 annual statement credit for prepaid hotel bookings through the Amex Travel booking portal. This new credit only applies to Fine Hotels + Resorts® or Hotel Collection properties, which include more than 1,100 upscale resorts and hotels around the globe. Though notably, bookings of the Hotel Collection properties require a minimum stay of two consecutive nights.
Booking through either program will provide you with elite-like benefits like daily breakfast for two people, credits to use towards dining or the spa, late checkout, and more. While that program isn't new, that credit reflects a newfound emphasis on premium travel.
Just this week, Capital One announced it's launching its own suite of top-rated, luxury hotels with benefits like on-property dining credits, complimentary upgrades, and free daily breakfast for cardholders with the Capital One Venture X Rewards Credit Card. The bank is calling it The Premier Collection. When it goes live sometime later this year (there's no firm launch date yet) the credit card company says "hundreds" of hotels around the world will be bookable through the Capital One travel portal – with plans to keep adding more and more properties after launch.
Capital One says every booking will get free breakfast for two every morning; a $100 credit for dining, the spa, or other experiences on the property; and free Wi-Fi during a stay.
Finally, these cards are aiming to make the experience at the airport better as well. All of them, and a growing list of others, offer up to a $100 credit once every four years to cover the cost of TSA PreCheck or Global Entry. Membership in both programs is good for five years.
Amex has taken it a step further. As a part of that major refresh to the Platinum Card last summer, the bank also added a credit of up to $189 each year to cover the cost of CLEAR®.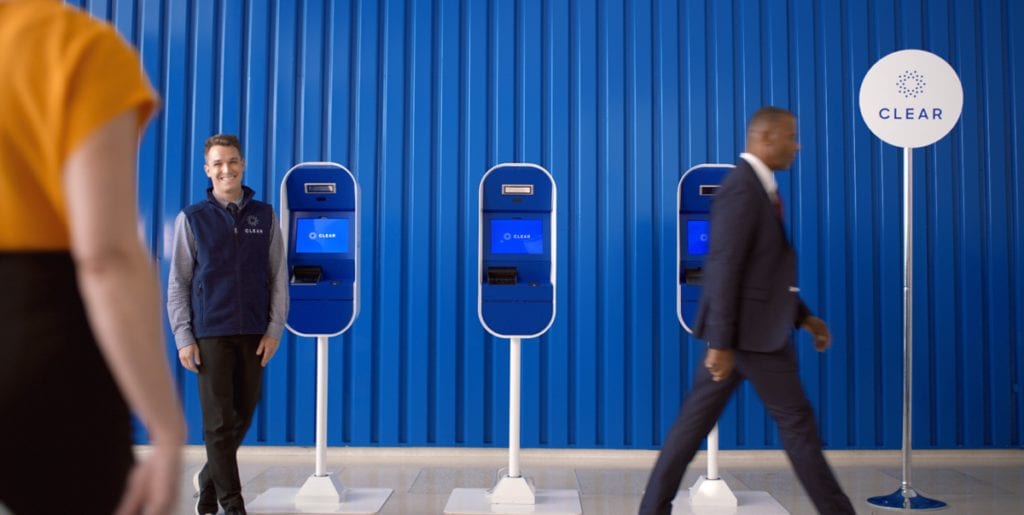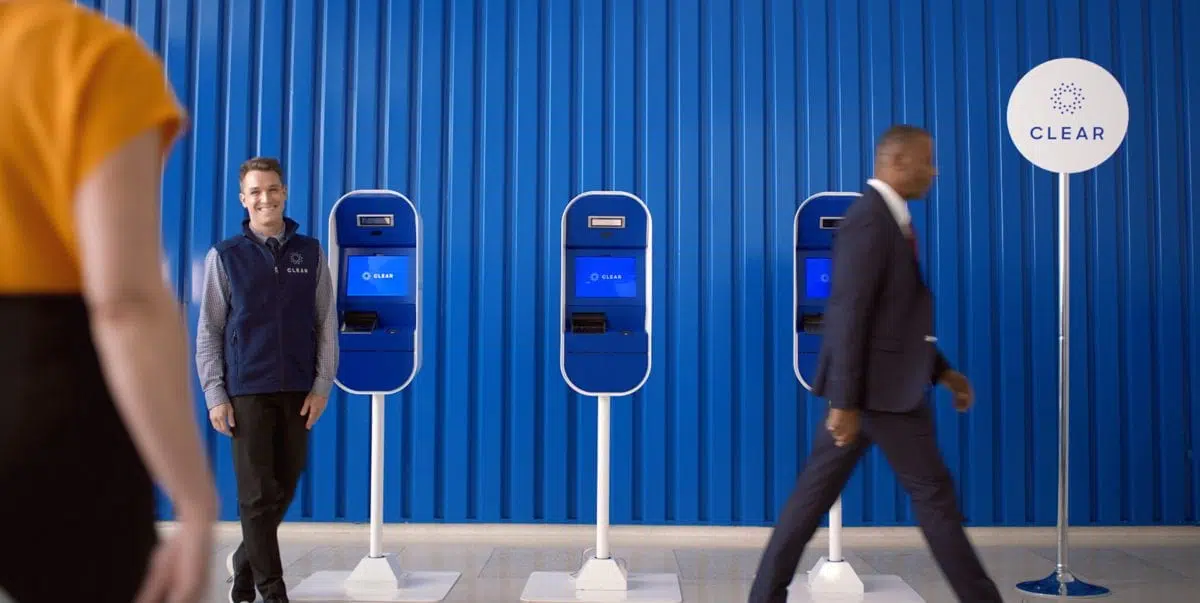 To date, the Platinum Card is the only credit card offering a full reimbursement for CLEAR®, and there's even a way to use the credit for two people.
More & Better Airport Lounges
The airport lounge wars are on, and everyone is fighting in them.
As travelers pay more for premium cabin tickets and credit cards with luxurious perks, lounge access has become the gold standard. So there's an arms race to deliver more and better airport lounges for them to enjoy in exchange for those big annual fees.
After setting a record in the first three months of 2022 for new card applications, Delta executives beat that mark again in the second quarter. Here's what Delta President Glen Hauenstein told investors in July (emphasis is ours):
"We acquired another record number of new SkyMiles members in the quarter and achieved record spend and acquisitions on our Amex co-brand card. More than one in four new cards acquired were Platinum and Reserve cards. Our premium tier is providing another proof point on the growing demand for premium products and brands."
The exact same trend holds true for American Express itself. Here's what Amex CEO Steve Squeri said in July (again, emphasis is ours):
"This quarter, we acquired 3.2 million new cards, with acquisitions of U.S. consumer Platinum card numbers again reaching a record high and increasing 20%, above last quarter's record levels, demonstrating the great demand we're seeing."
With more people carrying travel cards with lounge access, both Delta and American Express have wrestled with crowding issues for the bulk of this year. Both companies are hard at work to deliver more and bigger lounges to ease the pressure and also deliver on one of the most important benefits of these premium cards. American is doing much the same, opening new lounges that will set the standard for domestic U.S. airports.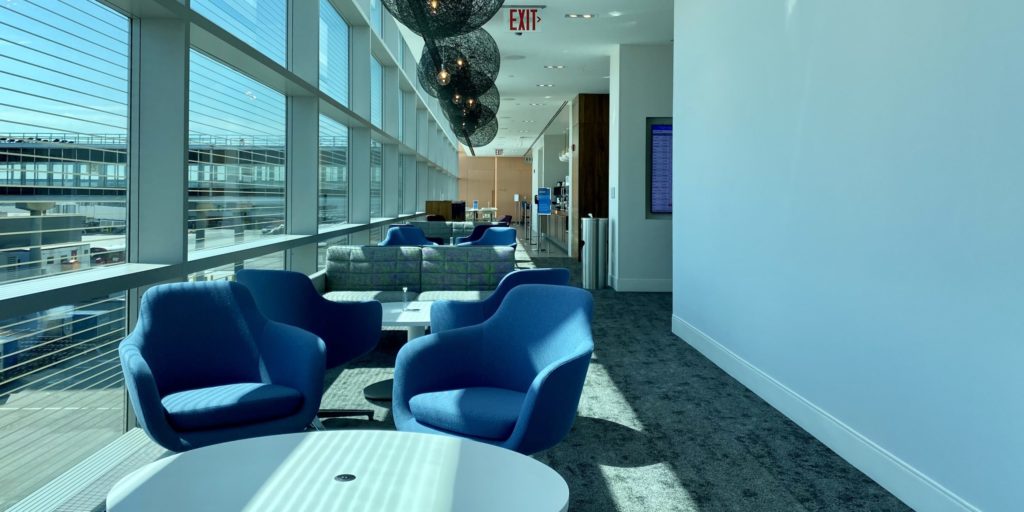 Then there's both Chase and Capital One.
With the launch of their new Venture X card late last year, Capital One simultaneously launched the first Capital One Lounge in Dallas-Fort Worth (DFW), with two more lounges expected to open in Denver (DEN) and Washington-Dulles (IAD) early next year.
And just this week, Capital One announced a new lounge concept called Capital One Landings which will launch at both New York City-LaGuardia (LGA) and Washington, D.C.-Reagan (DCA) "in the not-so-distant future."
Capital One Venture X cardholders get complimentary access to the Capital One Lounges and the ability to bring up two guests in with them at no additional cost.
Capital One has not yet announced the access policy for the new Capital One Landings concept.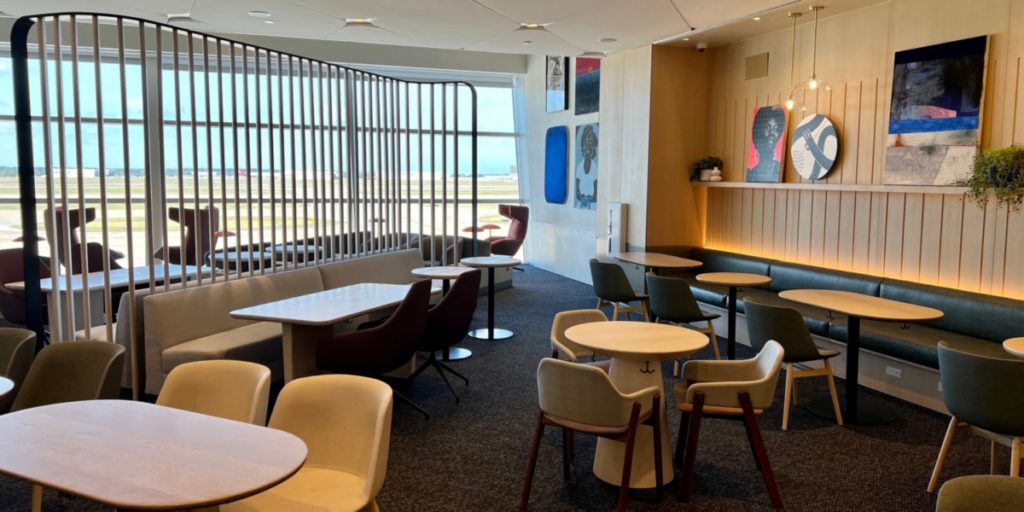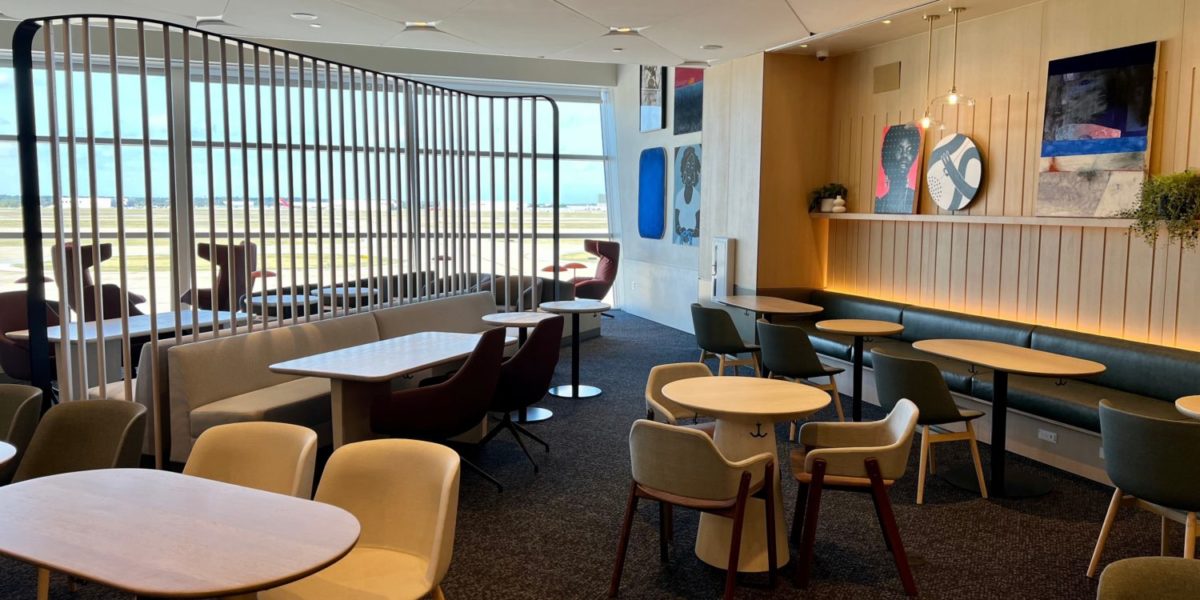 Chase is also getting into the airport lounge business with new branded lounges dubbed the Chase Sapphire Lounge by The Club. After announcing its first lounge last year, the credit card company now has plans for seven lounges and counting. There aren't many details yet on when these lounges will open, but so far, the bank has plans to launch in the following locations:
Boston (BOS) between Terminals B and C
San Diego (SAN) in Terminal 2
Phoenix (PHX) in Terminal 4
New York LaGuardia (LGA) in Terminal B
Las Vegas (LAS) in the C Concourse
Hong Kong (HKG) in Terminal 1
Chase has been tight-lipped about both opening dates and how travelers will access these lounges. However, we have to imagine that Chase Sapphire Reserve cardholders will get complimentary access when they finally open.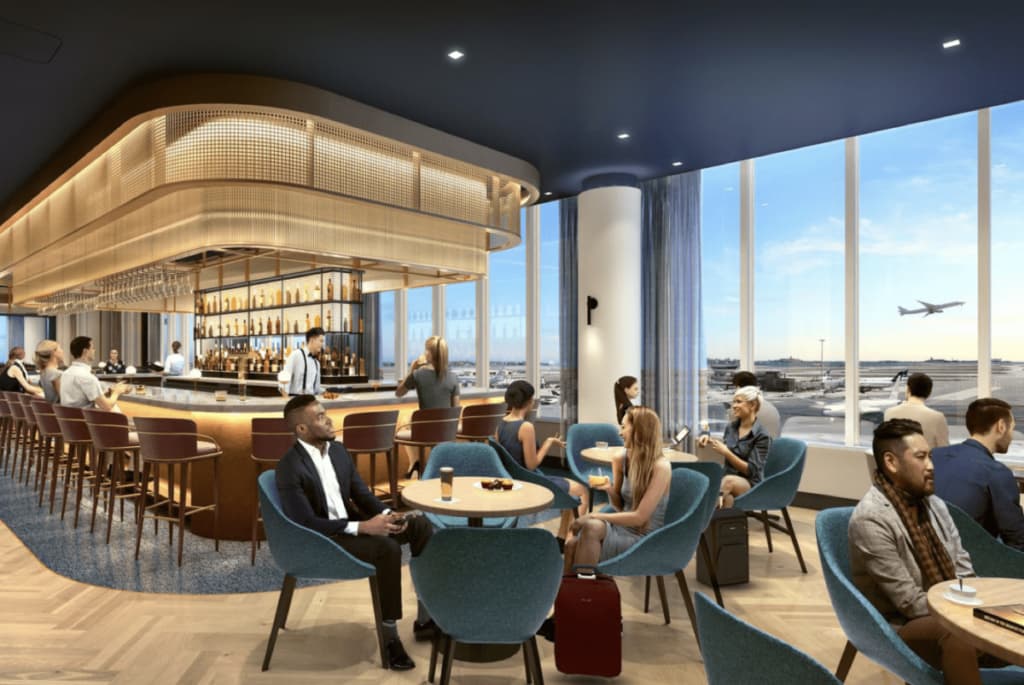 When you focus on premium customers, you have to deliver on premium benefits. It's clear that banks and airlines see lounge access as the path of least resistance to make that happen.
Premium Credit Cards Also Mitigate Risk
Banks charge hefty annual fees for their premium travel credit cards in exchange for premium benefits like lounge access, travel credits, and more. There's no question that these fees – along with merchant swipe fees that banks collect every time you use your card – are huge business and very profitable for the banks.
But there's another reason why banks might be leaning harder into the premium leisure travel segment. These cards typically require a good to excellent credit score to be considered for approval. As we wade through a period of economic uncertainty and fears of a recession, focusing on more creditworthy customers is a way for banks to mitigate some of their risk to bad debt from subprime customers – especially with fears of an economic downturn.
Earlier this month, JPMorgan Chase CEO Jamie Dimon warned that the U.S. is likely to tip into recession in the next six to nine months.
"JPMorgan is bracing ourselves and we're going to be very conservative with our balance sheet," Dimon said.
Without providing much context as to what that might mean, focusing their efforts on premium travelers who are more likely to be affluent and less likely to default on their credit card balances seems like an easy way to be more conservative with their credit card portfolio, while still allowing it to grow.
There's no question that what we're seeing in the travel rewards credit card space supports this approach.
Bottom Line
Travel has changed since the start of the COVID-19 pandemic. And with business travel still down, banks and travel companies alike are focusing on a new type of customer: the premium leisure traveler.
Will that mean more premium travel credit card products? More new credit card benefits? More and better airport lounges? Reimagined premium cabin seats at the front of the airplane?
Only time will tell, but it's certainly an interesting development in travel that's been playing out over the last year and change.