Editor's Note: Welcome to our Points Principles series, an ongoing series dedicated to explaining the basics behind the confusing world of frequent flyer miles and travel rewards points. Follow along as we lay out some of the building blocks to travel for nearly free. And check back to the Points Principles page to see what ground we've already covered.
From SkyMiles to AAdvantage miles to hundreds more, airlines don't make it easy to understand how their frequent flyer mile programs work.
But lately, we're seeing a trend that makes it even harder to decipher what's going on – and whether you're getting a good deal when using those miles. It's called dynamic award pricing.
United Airlines is just the latest carrier to adopt this method of pricing. And while there are pros and cons to this newer approach, it's worth explaining how it works and why airlines are increasingly looking to change up how they set award pricing.
Two Ways to Price Award Flights
You want to use your miles for a flight, but you're not exactly sure how far they'll get you or how airlines set the price. Well, there's the old way and the new way.
Most airlines still use something called an award chart to set how many miles you'll need for a given flight. Think of it like a cheat sheet. When you're looking to go from point A to point B, just reference the award chart and you'll know how many miles it should cost. It's your barometer to make sure you're getting the best deal possible.
And most airlines with an award chart divvy it up based on regional zones – like flying from the U.S. to Europe, or Europe to Southeast Asia. A handful of airlines instead slice up their award charts based on the distance flown, like British Airways and Iberia. 
Award charts typically have several tiers of pricing: The lowest-priced awards called "saver level," and then one or two, more expensive fares. And finally, some airlines carve out even lower prices for travel during off-peak seasons.
Every carrier sets its own award chart, as well as its own rules for what routes are acceptable and what qualifies as off-peak travel. It can be hard to keep track of everything, but an award chart generally spells out everything you need to know.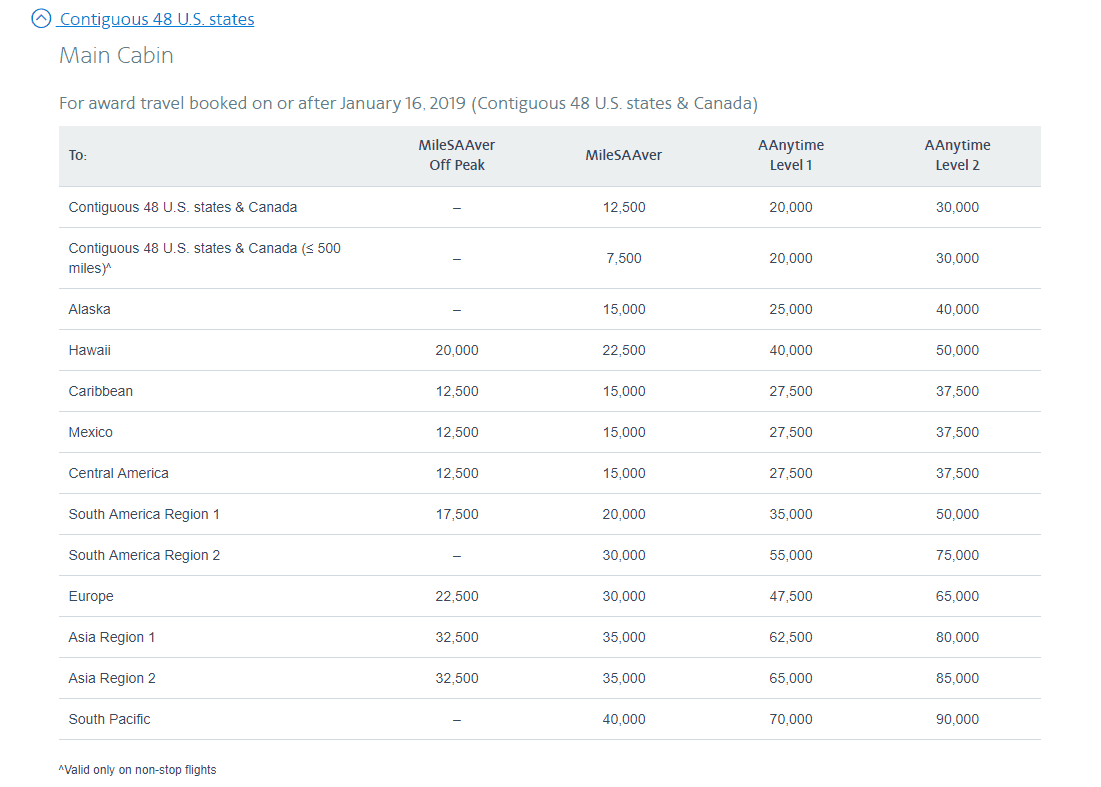 Airlines can change up these pricing structures at a moment's notice, making award flights more expensive overnight. But while cash prices for flights can jump all over the map from day to day, award charts are generally more stable.
But then comes dynamic award pricing. And it blows up all the rules and guidelines that come with an award chart. 
While the amount of miles you'll need to book a flight is predictable when using miles from an airline with an award chart, it's all over the map with dynamic award pricing. Rates can swing wildly from day to day, route to route. There's typically no limit to how many miles a flight can cost. That's why it's also sometimes called "variable award pricing."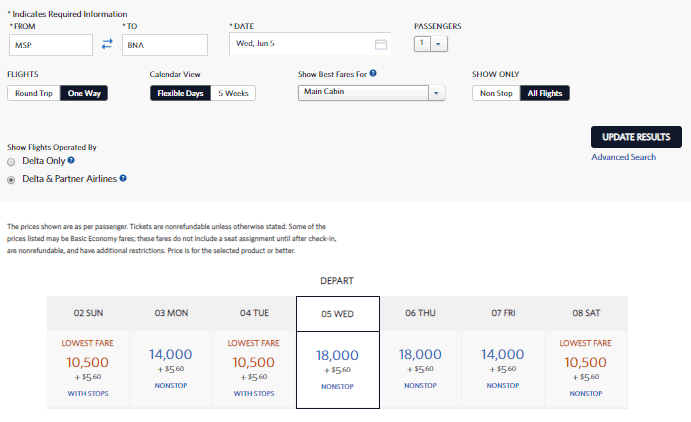 So what goes into these prices? It's unclear, but one thing's for sure: The price in cash for that flight is the overriding factor. Demand, seats available, time of year, and competition from other airlines are all factors, too.
On its face, this dynamic pricing model looks and feels more straightforward to the average consumer. There's no need to deal with finding award availability. The flights are always there; they might just cost an arm and leg.
But without a cheat sheet to refer back to, it's much harder to ensure you're getting a good deal. Because the rates are tied in large part to the cash cost, it limits just how much value you can get out of your points and miles. And it puts all the power over your hard-earned miles back into the hands of the airline.
Who Uses Dynamic Award Pricing?
Southwest's Rapid Rewards and JetBlue's TrueBlue mileage programs have always been dynamic. But award pricing for both airlines has always been tied closely to the cash price – every point with each airline is generally worth somewhere between 1.25 cents and 1.5 cents toward the cash price of the fare you're booking.
But Delta shook up the points and miles world when it became the first major U.S. carrier to obliterate its award chart way back in 2015 and moved to a dynamic pricing system. In its place, Delta has an ever-changing pricing system with SkyMiles.
There are eight or more pricing tiers for any given flight you want to book with SkyMiles. Prices can jump wildly from one day to the next. Delta often charges an exorbitant amount of SkyMiles for flights – it's not abnormal to see a Delta One business class flight to Europe going for more than 300,000 SkyMiles. Most airlines charge 70,000 for those flights.
And Delta's decision paved the way for its competitors to follow suit. United made the announcement last month that it would move to dynamic pricing. For all flights traveling Nov. 15 and onward, the airline is now using a variable pricing system when using United MileagePlus miles to book United flights. It's not quite as unpredictable as Delta's pricing, but this setup is also new.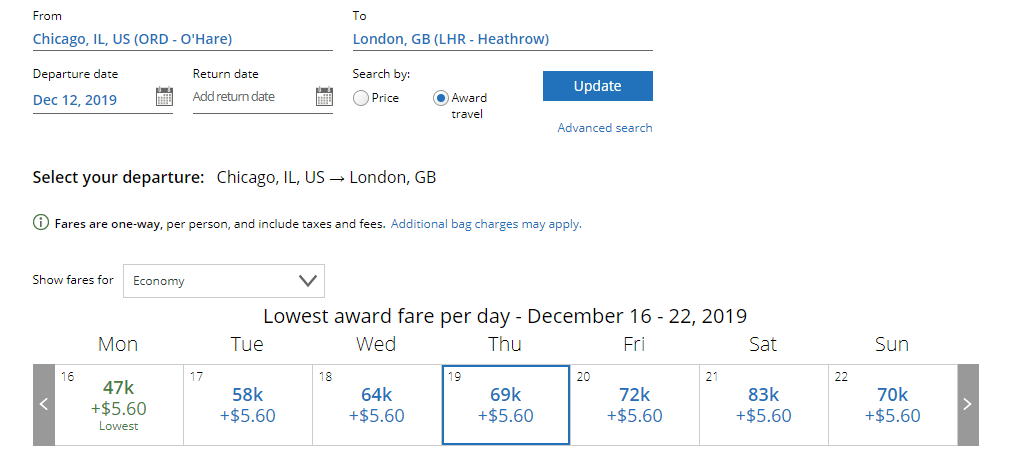 And there are signs that American Airlines is getting ready to join them. 
Luckily, U.S. flyers can get a reprieve when using those airlines' miles to book flights on partner airlines. You can often save some SkyMiles when booking SkyTeam partner airlines like Virgin Atlantic or Air France – where a one-way economy ticket to Europe will always cost 25,000 SkyMiles, and business class for 75,000 SkyMiles. United has said it won't change partner award pricing – for now.
Across the pond, the most prominent airline using dynamic award pricing is FlyingBlue – the combined mileage program for Air France and KLM.
The Good and the Bad Behind Dynamic Award Pricing
Let's be clear: These moves are mostly bad for flyers.
Dynamic award pricing is less transparent: The price is the price. And when that decision lies solely with the airline – rather than a stable award chart – travelers lose.
It's much harder to get outsized value out of your points and miles when airlines use variable pricing. Less valuable miles = less reason to collect them.
You'll generally pay a lot for last-minute flights when using cash, but frequent flyer miles can be a great way to save a ton of money when your travel plans change. That's not the case with dynamic award pricing – we've seen Delta jack up mileage rates in the last three or four weeks before departure.
One of the best ways to use a stash of miles is to fly first or business class – it's by far the best bang for your buck. But considering dynamic award pricing relies heavily on the cash price, these $5,000+ tickets get far more expensive when using miles.
That said, there are also some possible upsides to keep in mind.
Short domestic flights are typically a poor use of frequent flyer miles, but we've seen Delta, United, and American all slash pricing on domestic routes. It's never been easier to book a round-trip flight for 10,000 miles.
Though the lack of an award chart is frustrating, there's a huge perk with Delta: big flash sales, where the airline sells award flights for dirt-cheap rates, charging far fewer miles than they used to for domestic and international flights. Think 12,000 SkyMiles to South America or 30,000 SkyMiles to China round-trip. Only time will tell whether United and other airlines will match, but it's possible.
Bottom Line
The world of points and miles is always changing, and this concerted movement toward dynamic award pricing is troubling. But when one door closes, another one opens. This isn't the death of using points and miles.