Airline credit cards like the Delta SkyMiles® Gold American Express Card, the United℠ Explorer Card, or even the Citi® / AAdvantage® Platinum Select® World Elite Mastercard® are a go-to for aspiring travelers. These cards (and most other airline cards) offer some good value, with benefits like free checked luggage, priority boarding, and the occasional big welcome bonus offer.
But that doesn't mean those cards should be your go-to. The average traveler shouldn't be swiping one of these co-branded credit cards for each and every purchase. It seems like a no-brainer, right? Keep earning Delta SkyMiles, United MileagePlus miles, or American Airlines AAdvantage miles, pay off your card immediately, and use those miles to travel more. The thing is, you can do much better.
More often than not, you'll be better served by continually using a credit card like the Chase Sapphire Preferred® Card, The Capital One Venture X Rewards Credit Card, or the American Express® Gold Card for your everyday purchases while keeping your go-to airline credit card at the back of your wallet. Cards like these and others earn more points on your everyday spending – with bigger bonus categories on things like groceries, restaurants, and even buying plane tickets – than your typical airline credit card. And the points they earn are far more flexible … and in the world of travel, flexibility equals value.
Keep reading to see why you need to change up your credit card strategy to travel more for less.
Related Reading: The Best Credit Card Points to Earn This Year to Fuel Your Travels
With an Airline Credit Card, You're Locked Into That Carrier
When you focus on spending on just one co-branded airline credit card, you are locked into earning and using the miles through that one airline.
Let's say you've got the Delta SkyMiles® Gold American Express Card. Swipe your card at the grocery store and out to eat, and all of your spending will earn Delta SkyMiles.
That can be great … until you need to fly a different airline. Or when you find a great deal to book a flight that requires American AAdvantage or United MileagePlus miles. Or when you decide you want to fly a business class seat to Europe or Asia only to find Delta charges 400,000 SkyMiles each way while others charge a fraction of that rate.
That's when you might realize the miles you've been focused on don't have much value.
By using a credit card that earns flexible points, you keep your options open. Not only can you use your points to fly Delta, for example, but you can also use them to fly on almost any airline, or even use them for hotel stays.
It's one of the main reasons we love Chase Ultimate Rewards points. You can use them to book flights on almost any airline through the Chase travel portal. You even get a bonus when using your points to book travel with your Chase card, where each point is worth up to 1.5 cents.
But that's just one of the many ways to use Chase Ultimate Rewards points. And this flexibility is what makes them so valuable.
Read our Master Guide to Credit Card Transfer Partners
Earn More Points, Faster
Generally, when you hold a co-branded airline credit card, you will earn 2x miles per dollar spent on that airline. And that's it.
Beyond that, you'll earn just 1x mile per dollar you spend – though some cards have recently added a 2x multiplier for restaurants and even groceries or higher multipliers for airfare with that airline. But even now, most airline cards will offer bonus points on spending with the airline and maybe one or two additional categories like restaurants, supermarkets, etc.
So if you're not spending a lot of money with that airline, you're probably better off charging your everyday expenses to a different card.
For example, if you hold the Chase Sapphire Reserve®, you will earn 3x points per dollar spent at restaurants and 3x points per dollar on almost any travel expense – think flights, hotels, cruises .. the list goes on.
The Chase Sapphire Preferred® Card earns bonus points on these same categories but only 2x points per dollar on travel and 3x points per dollar spent at restaurants. You can also pair either of these cards with a no-annual-fee Chase Freedom Card to earn even more on your everyday spending.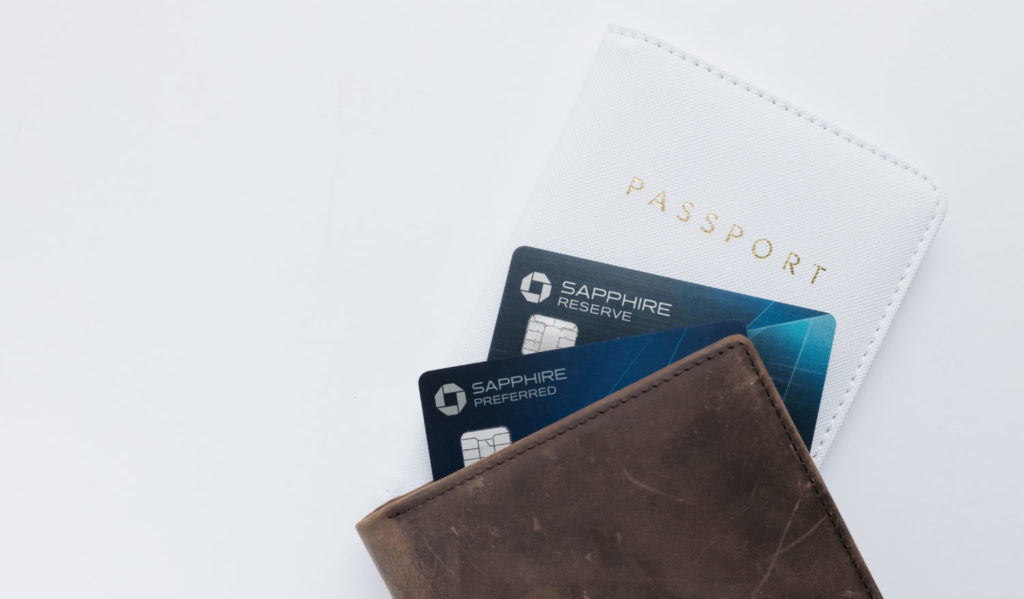 Or if you hold the American Express® Gold Card, you'll earn 4x points per dollar at restaurants and 4x points per dollar at U.S. supermarkets (up to $25,000 each year then 1x) and 3x points per dollar on flights booked directly with the airline and through Amex Travel. And the Capital One Venture X Rewards Credit Card is a great catch-all card for many expenses, as it earns an unlimited 2x Venture miles no matter what you're purchasing.
All of these card options will provide you with a much better return on your everyday spending than simply swiping your airline credit card.
For example, let's say you spend $4,000 a year dining out at restaurants. Charge it your Delta card, and you'd earn 8,000 SkyMiles. But if you instead pay with a (non-Delta) Amex Gold card, you'd earn 16,000 points.
Considering you could turn around and transfer those 16,000 points from the Amex Gold to your Delta SkyMiles account, it's an easy choice.
Using a flexible currency card will provide you with a much better return on your spending … almost every time.
Read more: The Best Card for Earning Delta SkyMiles is…Not a Delta Card?!
Airline Miles Lose Value Quicker
One thing is certain in the world of points and miles: They aren't getting more valuable.
Over time, airlines and hotels will devalue their points and miles by charging more for the same redemptions. That's why we always encourage people to use their miles rather than hang on to them – that's their purpose.
And that's especially true when it comes to miles with one specific airline: They will simply devalue faster. Airlines can jack up rates at a moment's notice with no warning.
So while flying from point A to point B used to cost 60,000 miles round trip, an airline can decide to begin charging 75,000 miles. There's nothing we as consumers can do about it, and it's one of the unfortunate things about award travel.
But with flexible points programs like Chase Ultimate Rewards or American Express Membership Rewards, these kinds of devaluations sting less. That's because they offer a stable of airline and hotel transfer partners and a plethora of ways to use the points. So if there is a devaluation in one program, there are still plenty of other ways to use your miles.
Having points in flexible programs is essentially a way to hedge the inevitable devaluations of loyalty programs.
Read more: Stop Waiting! Why It's Time to Use Your Points & Miles
Flexible Points Programs Offer Transfer Bonuses
One of the best things about flexible points programs like American Express Membership Rewards, Capital One Venture Miles, and Chase Ultimate Rewards is that they frequently offer bonus miles when you transfer your points into certain airlines or hotels. After hitting pause on these bonuses in the early stages of the pandemic, they came back with a vengeance last year.
Almost every single month for the last year and change, we've seen the big banks roll out big transfer bonuses.



These bonuses are one of the best ways to make your points and miles go even further. Here's an example.
Last year, Amex offered a 30% transfer bonus to Virgin Atlantic. For every 1,000 miles you transferred, you would receive a 30% bonus in your Virgin Atlantic account (1,000 Amex points = 1,300 Virgin Atlantic miles).


And since can you use Virgin Atlantic miles to fly in first class on one of the top three airlines in the world, All Nippon Airways (ANA), I only had to transfer 93,000 Membership Rewards points to receive the 120,000 miles needed to book a round trip first-class flight to Tokyo.
If I was paying cash, the flight would have cost over $20,000.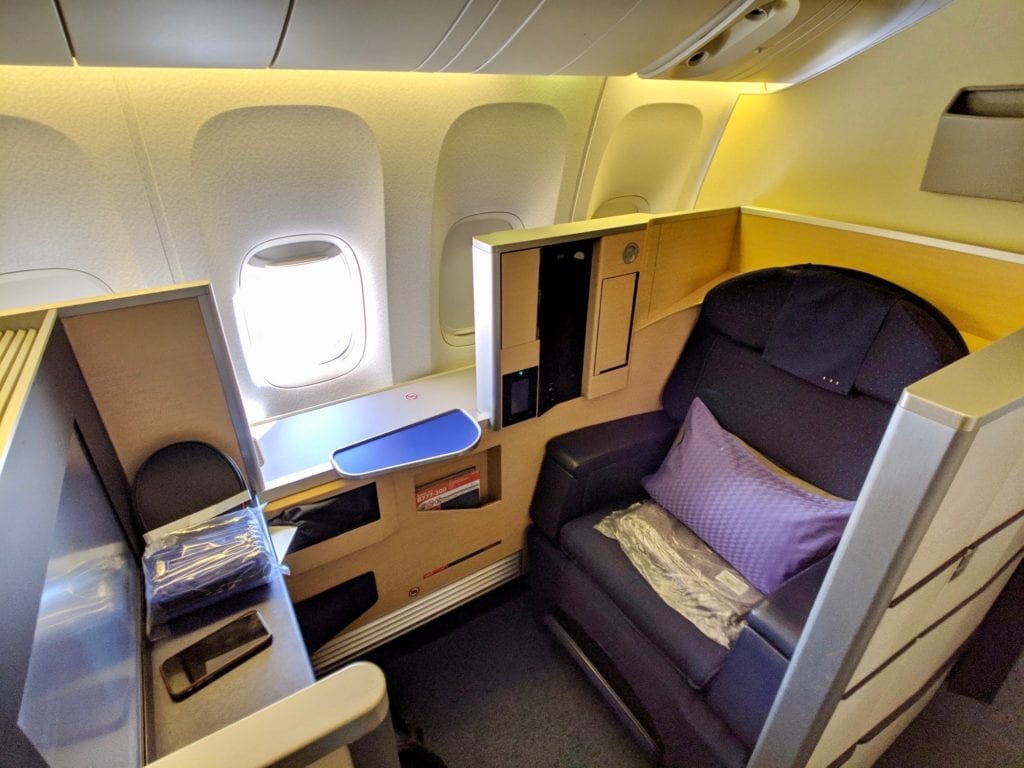 These transfer bonuses can offer huge value when it comes time to redeem your points, and it is a big reason why they make credit card points more valuable than airline-specific miles you earn from an airline credit card.
Our Analysis
Let's be clear: There are still many reasons to hold an airline credit card.
For starters, many airline credit cards offer a free checked bag just for holding the card. In most cases, you don't even need to purchase your flight with that card to get a free bag. With bags costing at least $30 each way, that benefit alone can justify keeping an airline credit card with a $95 or $99 annual fee open.
And if you're trying to earn or retain elite status with an airline, holding that carrier's co-branded credit card can offer shortcuts to get there.
Not to mention, Delta just changed the calculus on this a bit with its new TakeOff 15 benefit. Just for holding a Delta SkyMiles American Express Card, you'll get 15% off award tickets booked through Delta on Delta-operated flights. It's a smart move by the Atlanta-based airline to keep these co-branded cards in people's wallets.
But that doesn't change the fact that these airline credit cards are rarely worth continually spending money on. If you're content with just one or two credit cards, you'll get much more value from using cards that earn flexible points like Chase, Capital One, and American Express.
And keep in mind you can still benefit from an airline credit card without continually spending money on it. A credit card with your favorite airline is best used by opening it to earn the initial welcome bonus, then throwing it in a drawer. 
Bottom Line
Airline credit cards certainly have their place. They can provide free checked luggage, shortcuts towards elite status, and large welcome offer bonuses from time to time. But for the average traveler, having a card that earns flexible points will suit you better in the long run.
You'll get a better return on your everyday spending and not lock yourself into using your points and miles with just one airline.