Capital One threw down the gauntlet in the airport lounge wars with its incredible Dallas-Forth Worth (DFW) lounge. More lounges are on the way in Denver (DEN) and Washington, D.C.-Dulles (IAD). But for its next move, the company behind the Capital One Venture X Rewards Credit Card is doing something different.
Calling them a "complement" to those lounges, the credit card company on Tuesday announced it will open sit-down dining spaces in both Washington, D.C.-Reagan (DCA) and New York City-LaGuardia (LGA). They'll be called Capital One Landings, and the food and beverage programs at both outlets will focus on Spanish-style tapas. It's all spearheaded by the award-winning celebrity chef and humanitarian José Andrés and his José Andrés Group.
They're not quite full-blown airport lounges – and certainly shouldn't be expected to match the high bar Capital One set in Dallas with top-notch seating, amenities, and decor. But beyond that, there are far more questions than answers about this admittedly alluring concept.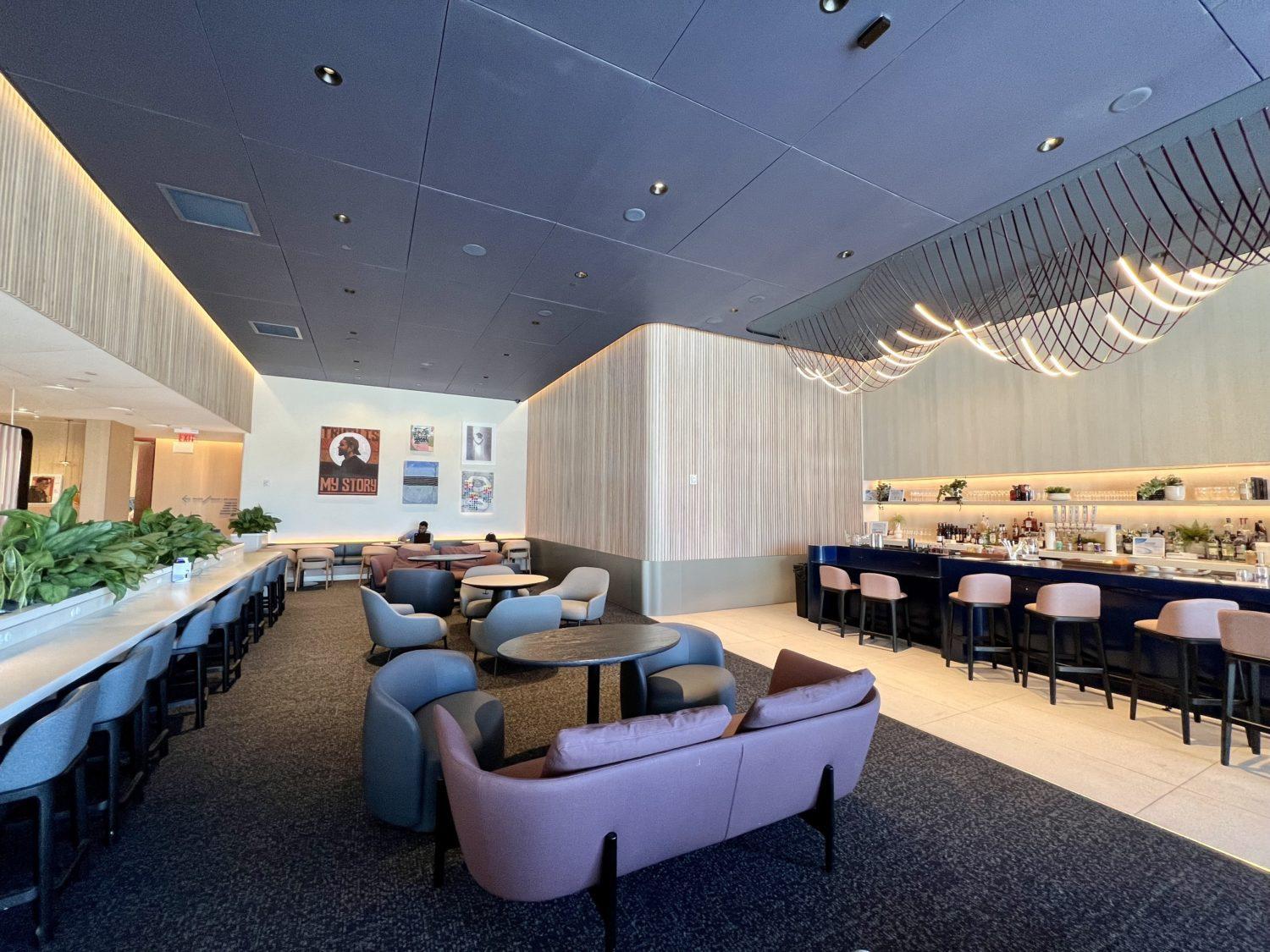 Is it a lounge, a restaurant, or both? When will they open? What will they look like? And most importantly, who can get in? Is entry reserved for Capital One Venture X cardholders – and will the food and drinks be complimentary, or will that cost extra? How about travelers with the Capital One Venture Rewards Credit Card, who currently get two free annual lounge passes and discounted entry?
While it may seem safe to assume entry requirements will mirror the current access policies for Capital One Lounges, Capital One declined all additional questions about these lounges.
"We are committed to creating airport spaces that fit a variety of traveler needs, and while we continue to grow our network of Capital One Lounges, the Capital One Landing concept offers a unique and differentiated experience than our Lounges," a company spokesperson said. "We will release more specifics on the access policy for our new locations at DCA and LGA as the openings approach."
Here's what we do know:
The Capital One Landing space in Washington, D.C.-Reagan (DCA) will be located after security in Terminal 2 near the intersection of the new National Hall and Concourse D, clocking in at 5,483 square feet.
The Capital One Landing space in New York City-LaGuardia (LGA) will measure in at 10,700 square feet in the new Terminal B (which is also home to the LaGuardia Amex Centurion Lounge), sporting an indoor-out-door dining space with New York City skyline views.
Capital One says both locations will open "in the not-so-distant future."
For his part, chef José Andrés promised "a new kind of dining experience" at both Capital One Landing locations.
"Travel is a huge part of my life, and food is deeply linked to the travel experience," he said in a statement. "But as someone who spends a lot of time in airports, many times I find myself wanting more. When Capital One came to us with the idea of creating a new kind of dining experience, our team immediately started to think of the Spanish tapas way of eating with the bounty of American farms and traditions – the very best of both countries."
It's a much-needed development for Capital One, which is putting a big emphasis on lounges in 2022 and beyond … but has struggled to build on the smash-success opening of its Dallas lounge last year.
The company lost to Chase on bids to open lounges in both Phoenix (PHX) and Las Vegas (LAS) earlier this year. Meanwhile, the long-awaited second and third branches in Denver and Dulles that were originally set to open sometime this year were quietly delayed into 2023.
On Tuesday, Capital One said both spaces will open "early next year," promising additional details in the months ahead.
Bottom Line
On paper, this new Capital One Landing concept is exciting. A dedicated space to eat tapas from a decorated chef before your flight – maybe while soaking in the New York City skyline? Sign us up.
But in practice, there are still many questions about how this will work, who can get in, and when these new spaces will open for travelers to enjoy. Stay tuned for answers.