Emirates gave travelers hoping to fly first class with a shower or Emirates business class a serious lump of coal for Christmas this year.
With absolutely no warning, Emirates has been raising award rates to book first and business class by 20% or more, forcing travelers to fork over tens of thousands in additional miles (or transferrable credit card points) to book many flights than they would have just a few days ago. These increases began rolling out late last week heading into the holiday and were first spotted by Monkey Miles and One Mile at a Time.
How bad is it? Take a look:
A one-way business class ticket from the east coast to Dubai (DXB) has increased from 115,000 miles to 138,000 miles each way
You get a hefty discount when booking roundtrip business class, but those rates have shot up too: It'll now cost you 174,000 Skywards miles roundtrip, up from 145,000 miles
Flying Emirates First Class from New York City (JFK) or Washington, D.C.-Dulles (IAD) has gone from 136,250 miles each way to 163,500 miles – another 20% increase.
Starting from further away? A flight from Los Angeles (LAX) to Dubai will now run you 186,000 Skywards miles each way – up from 155,000
Flights all across Emirates' networks have been affected, like a first class award from Dubai (DXB) to Frankfurt which was 85,000 miles each way but now costs 102,000 miles 

Only booking Emirates economy has been spared from these increases. But combined with the nasty surcharges of $800-plus that Emirates levies when redeeming miles on many routes, it takes Emirates Skywards program from bad to worse. And more bad news may be in store.
So far, Emirates' funky fifth-freedom routes to Europe – from Newark (EWR) to Athens (ATH) and another from New York City (JFK) to Milan (MXP) – have escaped unscathed … but it's only a matter of time before other shoe drops. While you won't see award rates have changed when searching and booking at Emirates.com, the airline's handy mileage calculator shows some even nastier increases may be in the works, including:
Booking roundtrips in business class to Europe for 90,000 miles has been a major sweet spot … but the calculator shows it's now priced at 180,000 Skywards miles. Yes, double the miles. 
One-ways in business class on either route, meanwhile, would jump from the current 72,500 miles to a whopping 142,500 miles each way.
First class across the pond would jump from 85,000 miles each way to an eye-popping 168,750 miles
If those increases hold up, they're clearly the worst of the bunch – by far. And Emirates has clearly signaled that even more rate hikes are on the way: In a statement to One Mile at a Time, the airline said increases "will be gradually introduced on reward tickets across the Emirates network between 22 December 2022 and 31 January 2023."
"In line with current market conditions, Emirates Skywards is introducing an increase on Skywards Miles required for Upgrade Rewards and Classic Rewards booked in Business Class and First Class," Emirates said, defending the exorbitant increases by saying that flyers with elite status will earn more miles on select paid tickets.
This is what's called a devaluation in the points and miles world, and it's a doozy. It almost makes what Delta has done with SkyMiles over the years look mild in comparison. Almost…
Consider this: You can book a one-way flight from the U.S. to nearby Doha (DOH) in Qatar Qsuites – arguably the best in the world – for just 70,000 American AAdvantage miles. Or 70,000 Qatar Avios. Or 70,000 British Airways Avios, too.
But getting to Dubai in Emirates' far inferior business class will now cost you nearly double or more: at least 138,000 miles each way … and 157,500 miles from the West Coast. That's not great, and that's putting it mildly.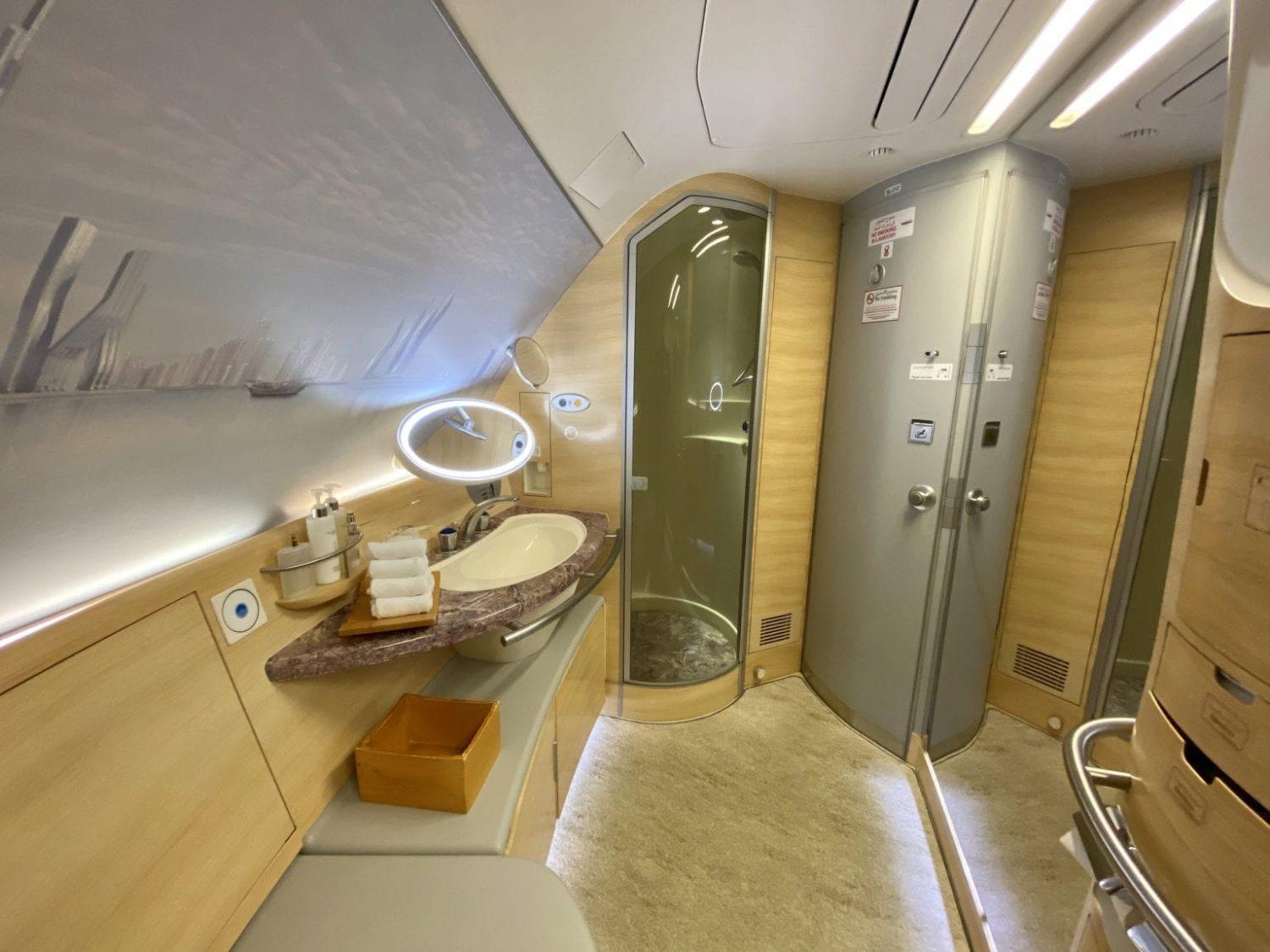 Plus, Emirates' own Skywards program has become one of the only ways to actually book these premium cabin seats using miles – especially in first class. Last year, the airline ended its partnership with Alaska Airlines, which was once the go-to way to book Emirates First Class. And while a new partnership with Air Canada has made Aeroplan the best way to book Emirates business class, that window is closing soon: Aeroplan will introduce a new (and almost certainly drastically more expensive) award chart for Emirates redemptions sometime early next year.
These hefty increases are likely driven in part by just how easy it's become to earn Emirates miles – you don't need to fly Emirates in order to rack up a bunch of miles. Emirates is a transfer partner with all major transferable points currencies: Chase, Capital One, American Express, Citi, and even Bilt Rewards. By raising their redemption rates, Emirates can limit how many travelers can book these seats with points from cards like the Chase Sapphire Preferred® Card, the Capital One Venture X Rewards Credit Card, or the American Express® Gold Card.
If there's one silver lining, it's that we haven't yet seen any indication that Emirates will raise the requirements to upgrade to first class using miles. Will that last? Who knows. But given how many miles it'll now cost you to book a business class seat in the first place, we're not sure how much of a win it would be anyway.
Bottom Line
This is bad. And by the looks of it, it's only going to get worse.
Over the last few days, Emirates has raised award rates by 20% to book business or first class seats on many of its flights. And in the days to come, redemption rates to book Emirates first or business class between the U.S. and Europe may absolutely skyrocket by up to 100%.