It's a good time to be on the hunt for cheap flights. In fact, it's a better time to find flight deals than we've seen in years.
The latest federal inflation report released Thursday shows that average airfare fell another 8% from June into July 2023, the fourth consecutive month with a substantial drop. Better yet, average flight prices were down nearly 19% compared to a year ago – dipping below pre-pandemic levels.
The trend is undeniable: After spiking last summer amid record inflation nationwide, airfare has been steadily dropping in 2023. But it's no surprise to us. Our team searches all day, every day for the cheapest domestic and international flights to send to our Thrifty Traveler Premium. We've been seeing these patterns (and amazingly cheap flight deals) that back up these big-picture inflation numbers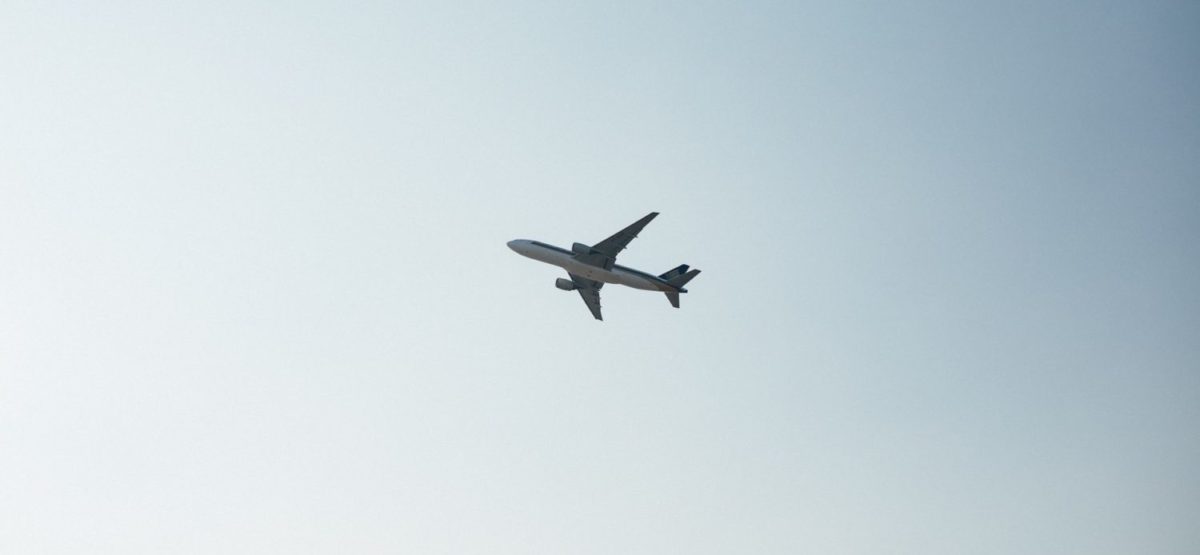 Keep in mind: Airfare is not a monolith. Just because flight prices dropped 8% last month doesn't mean all flights are 8% cheaper. There are tens of millions of individual fares out there. Some go up, some go down … and some go way, way down.
As the calendars turned from spring to summer, we repeatedly saw airlines slash prices on many routes for travel in the next few months, giving rise to the return of cheap, last-minute airfare deals. The sharp decrease is leaving the door open for travelers waiting for a late summer trip as well as those who already booked their summer getaways to rebook at the lower fare and save.
That's especially true domestically, where we've even seen the return of sub-$100 flights. That was unthinkable last summer when domestic flight prices were regularly in the $400s and $500s roundtrip. But lately, we've seen jaw-dropping, $96 fares to destinations like New Orleans (MSY), Asheville (AVL), Myrtle Beach (MYR), and several more fantastic cities for a trip late this summer or into the fall.

Why are domestic flight prices dropping? For starters, they're coming down from last year's historic high prices. But as travelers nationwide are flocking abroad for the first summer of restriction-free international travel in years, it has forced airlines to slash prices domestically in order to fill empty seats.
Several airlines have admitted they might have misjudged domestic travel demand this year, expecting a repeat of last year. Flight pricing is all about supply and demand: When the supply is higher than the demand, fares fall.
"We believed this summer we would see some of the extra COVID pent-up demand play out for those customers who were limited in being able to fly last year because fares were higher and capacity was more limited," JetBlue President Joanna Geraghty told investors last week. "Obviously, that hasn't played out quite as we expected."
"The fares this summer have come in lower than I think everyone in the industry had expected," JetBlue CEO Robin Hayes added.
That dynamic has been playing out for months, and every airline is feeling it. The result is wave after wave of cheap domestic flights this summer, fall, and even into 2024.

But the trend extends beyond U.S. borders. It also holds true for some amazing Canadian destinations like Calgary (YYC) and nearby Banff National Park for $300 or less – flights that once cost $800 or more last year. Fares like this one to Montreal (YUL) from all the way down in Florida were unthinkable last year.

The same holds true south of the border down in Mexico and the Caribbean. Much like the states and Canada, several airline executives said flyers aren't flocking to destinations like Cancún (CUN) as much as they did a year ago. The result? Nonstop flights to the beach this fall for nearly half the normal price.


Flights to South America have undoubtedly been helping drive average flight prices down, too. While four-digit airfare to places like Brazil, Argentina, and Chile was getting to be too familiar over the last year, that's changed in a big way.

This flight deal to Santiago (SCL) features fares under $700 from dozens and dozens of North American airports on one-stop routes to the Patagonia gateway. You couldn't find a fare like this in 2022, that's for sure.
Read: The Best Day to Book Flights and Buy Airfare
Bottom Line
We've said it before and we'll say it again (and again and again): Cheap flights haven't gone anywhere. They're getting easier to find.
After watching prices seemingly skyrocket last year, things are clearly moving in the right direction. While an 8% drop in average flight prices last month is impressive on its own, it's just the latest consecutive decrease, bringing flight prices down by nearly 19% compared to a year ago.
And there's a serious upshot for any traveler looking for bargains behind those numbers: Cheap fares within the U.S., to Canada, Mexico, and beyond.