After a summer marked by sky-high airfare prices and higher prices heading into the busy holiday travel season, flight prices have been on a rollercoaster ride. We've got good news: They're dropping again.
The latest federal inflation report released Tuesday shows that average airfare fell by 3% from October into November, the second consecutive month with a decrease. Bigger picture, these average changes in airfare have been see-sawing for several months as the air travel industry (and overall inflation as a whole) find their footing. The Consumer Price Index shows prices across the board rose just 0.1%  month over month, which was less than anticipated.
Of course, this doesn't mean that the unbelievable pandemic airfare bargains are back in the mix. Despite the latest drop, the federal data shows average airfare is still up compared to a year ago: by 36%, in fact. But a decrease is a decrease … and a decrease is worth celebrating!
Yet those numbers are no surprise to us here at Thrifty Traveler. Our team searches all day, every day for the cheapest domestic and international flights to send to our Thrifty Traveler Premium+ members. After a summer of eye-popping fares, we noted that flight prices were dropping starting in July. The trend continues.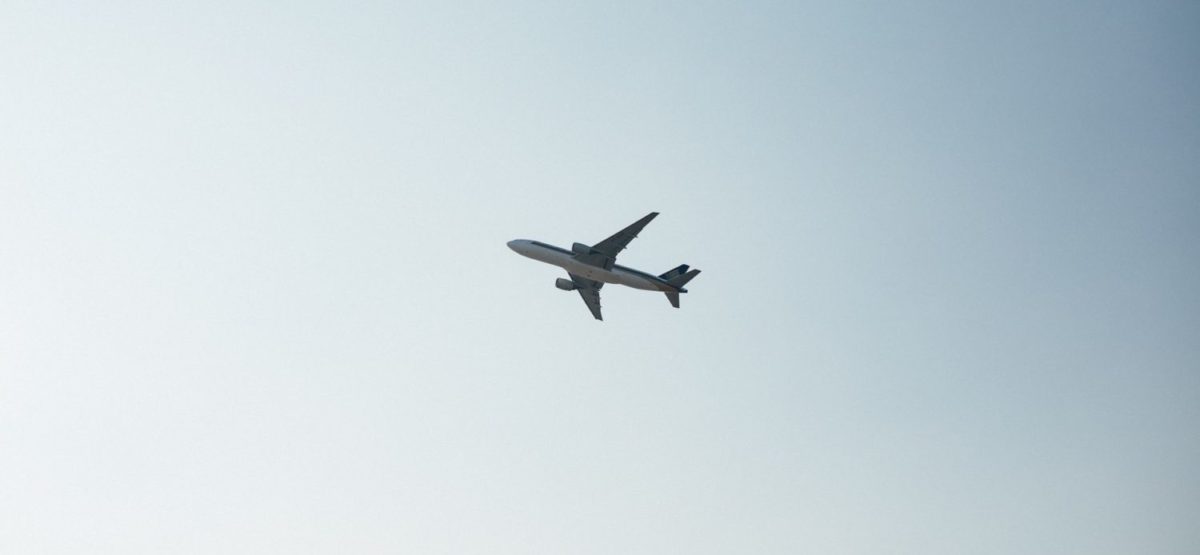 So what does a 3% drop in average airfare mean for travelers on the hunt for a good deal? Keep in mind: Airfare is not a monolith. Just because flight prices dropped 3% doesn't mean all flights are 3% cheaper. There are tens of millions of individual fares out there, each with their own price. Some go up, some go down … and some go way, way down.
But there are some trends worth noting. With the holidays and New Year's just around the corner, domestic airfare has been creeping up again: Many Americans have seen eye-popping fares to get home for Christmas. Even so, the cheap flight deals are still out there. That includes these roundtrip flights to Las Vegas (LAS) as low as $77 – including over the holidays!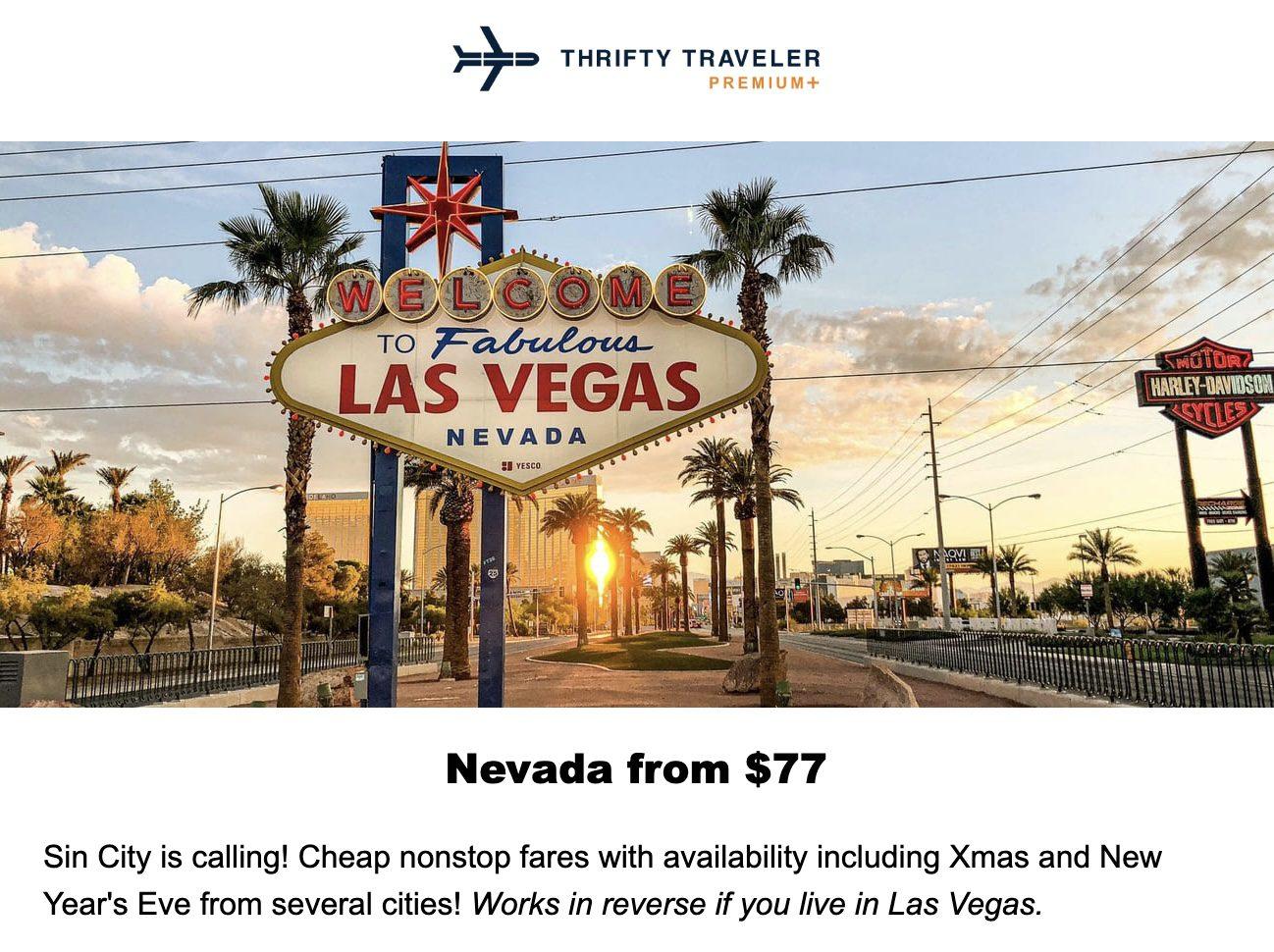 Get cheap flights to your inbox like this one with Thrifty Traveler Premium!
Just a few months ago, flights under $300 almost anywhere, near or far, were hard to come by … let alone sub-$200! But the real action is overseas, where we've seen a trend of some of the cheapest fares to Europe in recent months – yes, in some cases even cheaper than pre-pandemic.
It doesn't get much better than a sub-$400 fare to Athens (ATH) for a trip this winter or into next spring.

But we've seen transatlantic fares tumble even lower – occasionally, even under $300 roundtrip. These ultra-low fares are definitely pushing average airfare rates down. Plus, the U.S. dollar pulling close to even with the euro means your dollar goes even further once you're there!

And it's not just economy fares where we've seen stellar deals. Again and again, Delta has slashed prices flying its Delta Premium Select seats – the airline's seats far more legroom, recline, and better service – heading over to Europe and back. When you can book a Premium Economy flight for cheap – in some cases, less than normal economy fares – you know something is going on.

Only our Thrifty Traveler Premium+ members get deals like these, plus discounted business and first class fares and award alerts to use their points and miles, too!
And if you're hoping to score a cheap getaway somewhere closer to home this winter, you're in luck: Flight prices over to Hawaii have been dropping, too. Just take this $180 roundtrip fare from San Diego (SAN) nonstop to Maui (OGG).

Bottom Line
We've said it before and we'll say it again (and again and again): Cheap flights haven't gone anywhere.
We're not back to normal just yet, but after a summer of unthinkably expensive flights and some spikes heading into the holidays, things keep moving in the right direction. While a 3% drop in average flight prices might not sound massive, there's a serious upshot for any traveler looking for bargains behind those numbers.
Plus, we're betting that this trend only continues through the fall and into the winter.