It was always bound to end this way with Delta SkyMiles.
For years, one of the best ways to use Delta SkyMiles was booking flights on partner airlines (through Delta's own website) like Air France, KLM, Virgin Atlantic, or Korean Air. While award rates to fly Delta were unpredictable (and often through the roof), these partner award redemptions were almost always a better deal – and more stable, too.
But then they devalued these partner redemptions in fall 2020 with some massive increases for both economy and business class flights. Then, there was another increase in 2021. Earlier this year, Delta gutted the last decent SkyMiles business class redemption on routes to the Middle East. And now it seems like Delta is putting the final nail in the coffin.
We're seeing sky-high award rates using SkyMiles on many SkyTeam partner airlines – and in what's certainly not a coincidence, they're almost always matching exactly what Delta is charging for its own flights. For the last year and change, a one-way economy flight from the U.S. to Paris-Charles de Gaulle (CDG) with KLM cost you 35,000 SkyMiles – or 120,000 SkyMiles in KLM business class.
Here's what you may see now:

Ouch. That's an 83% increase for an economy award and a 175% jump for business class – overnight, with no warning. It's not like using 120,000 SkyMiles to fly business class to Europe before was a bargain but at this point, it's almost laughable. Delta gonna Delta.
Want a better deal for using your SkyMiles – plus premium cabin award space alerts and cheap domestic and international fares, too? Sign up for Thrifty Traveler Premium+!
Whether you're flying across the Atlantic or Pacific, there are some eye-popping increases. It's not always 83% more miles for economy and 175% in business class – instead, it's often now tied to whatever Delta is deciding to charge for its own flights. 
That alone is a big change. While Delta years ago did away with award charts that determined how many miles you'd need to book a Delta flight, there had long been an invisible award chart governing these partner tickets. No more: It's all the same.

There are some outliers and exceptions here and there. For example, you can currently still book flights from Chicago-O'Hare (ORD) or Washington, D.C.-Dulles (IAD) to Paris-Charles de Gaulle (CDG) at the old rates, among a few others. Whether those will stick around or also skyrocket soon is anyone's guess, as Delta never announces these changes.

But big picture, a clear pattern is starting to emerge: If Delta doesn't fly there, you can still get a better deal using your SkyMiles on a partner airline. But if Delta can get you there, you can generally expect to pay a small (or quite large) fortune based on what Delta itself wants.
For example, Delta doesn't have any service to Taipei (TPE). That means you can still fly there from San Francisco (SFO) on China Airlines in economy for 50,000 miles or book business class for 120,000 miles each way.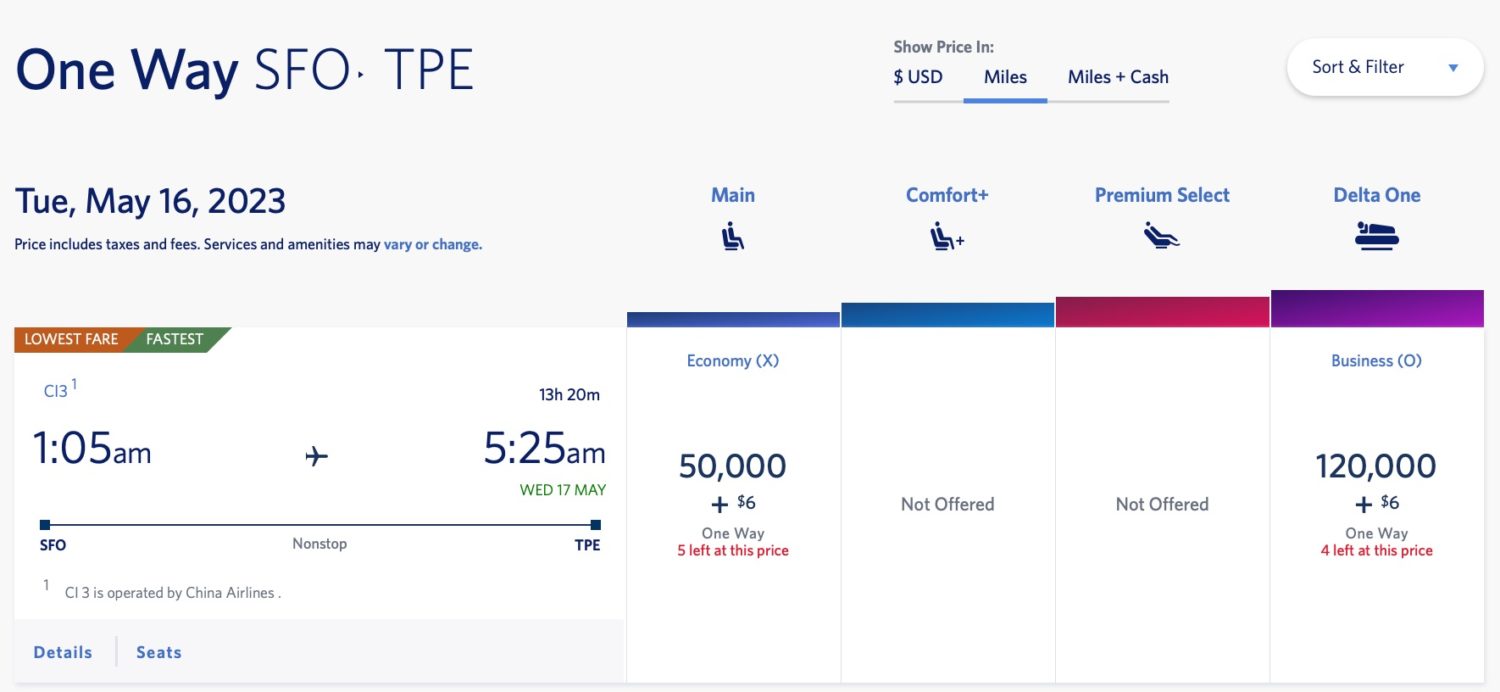 But Delta does fly to Seoul (ICN). So that means flying Korean Air from San Francisco will cost you many, many more SkyMiles – exactly what Delta charges for its own flights, in fact.

Why is Delta Doing This?
In short? Because they can.
It's still not entirely clear exactly what is happening. But if it is what it looks like, moves like this from Delta's loyalty program are hardly a surprise anymore.
Loyal Delta flyers and SkyMiles haters alike have come to expect overnight changes and exorbitantly priced awards thanks to its dynamic award pricing. Using 330,000 SkyMiles for a one-way business class ticket, be it in Air France business class or a Delta One suite, is laughably bad.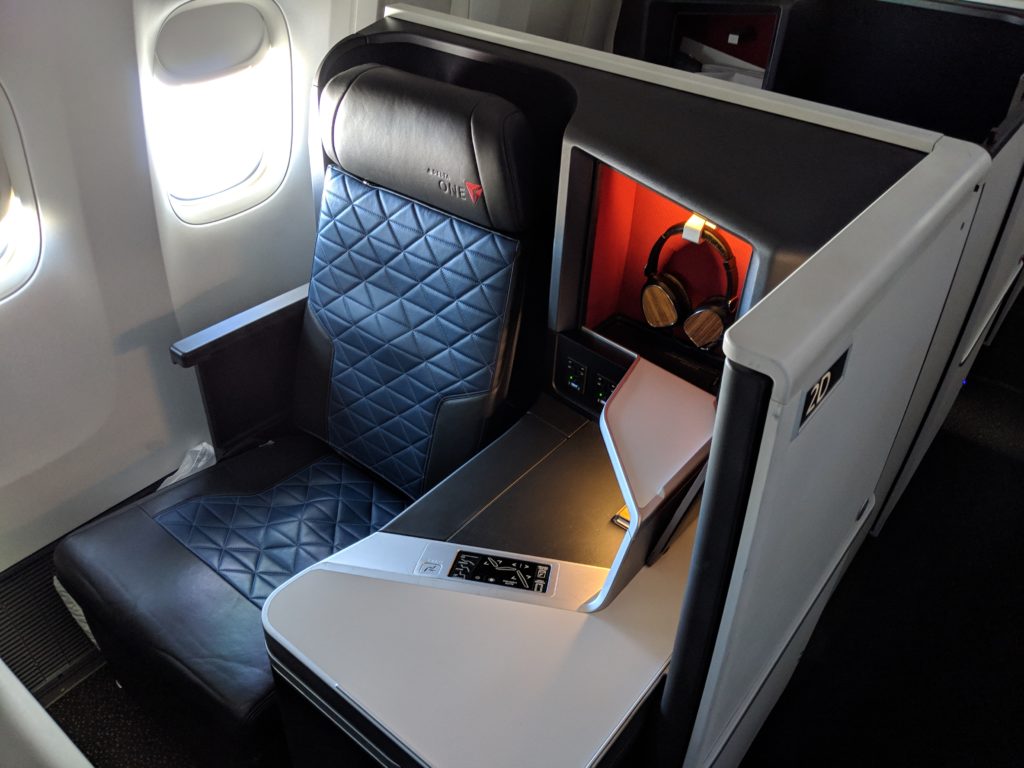 Some of it may come down to the intricacies of partner award bookings like these.
While you can often get more bang for your buck by booking one flight using another airline's miles, that comes at a cost to the airline: The airline whose miles you're redeeming has to compensate the airline you wind up flying. Plus, why would Delta want to show SkyMiles a much-cheaper option to fly another airline that isn't Delta?
For Delta, there was only one way to go to even things out between its own redemption rates and partners: up – and way up. And at the end of the day, Delta has deeply intertwined its business with many of these airlines through joint ventures and sizable investments, making it even easier to make changes like this.
So where does this leave travelers with a stash of SkyMiles as the list of solid ways to redeem SkyMiles has shrunk and shrunk over the years?
Four words: Delta SkyMiles flash sales.
Untethered from an award chart, Delta frequently slashes award rates across the map, leading to cheaper award rates than you'll find on almost any airline. Sometimes Delta advertises these sales, often they don't … but we always find them and send them to our Thrifty Traveler Premium+ members.
Over the years, we've found some truly incredible SkyMiles flash sales like:
Nationwide flights to Hawaii from just 14,000 SkyMiles total
Flights to Europe from just 32,000 SkyMiles roundtrip!
90,000 SkyMiles to fly Delta One to Japan and back!
Costa Rica, Cancun, or Colombia for 11,000 SkyMiles roundtrip!
Fly Delta One Suites to Europe for 148,000 SkyMiles roundtrip – and once, as low as just 98,000 SkyMiles total!
A nationwide flash sale to Paris-Charles de Gaulle (CDG) from just 20,000 SkyMiles total
London-Heathrow (LHR) and back for as low as 14,000 SkyMiles!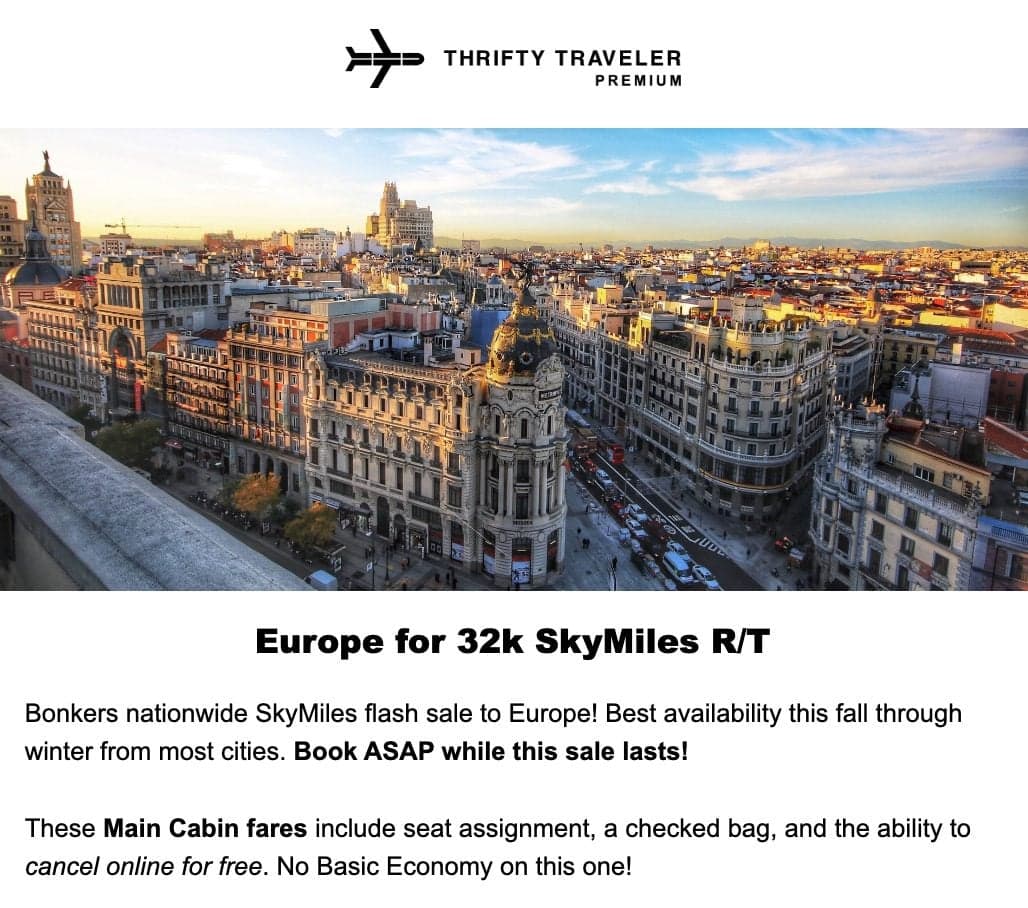 Want more award alerts like this one? Sign up for Thrifty Traveler Premium+ now and get every great deal we find!
Getting in on these deals requires some flexibility and patience. Business class deals do happen, but they're fairly rare. But no matter what, these are rates that you simply won't find on other carriers, which often charge twice as much or more.
With this latest move, it's clear this is where the value will be with Delta SkyMiles going forward.
Bottom Line
In one stroke, Delta has made many of its partner award rates just as atrocious as its own flights.
Using Delta SkyMiles to fly partner airlines like Air France, KLM, or Virgin Atlantic will now typically cost you exactly what Delta is charging for its own flights – and that's not a good thing. There are exceptions, but a pattern is emerging.
Frankly, we're surprised it took them this long.

Editor's note: We've edited our story and the headline to note that there are some exceptions to this trend with Delta SkyMiles partner awards.