After canceling more than 12,000 flights this week and ruining millions of Americans' holiday travel plans, Southwest was on track for a smoother Friday with just a few dozen cancellations on tap to start the day.
The unprecedented meltdown began with a storm last week but spiraled out of control for Southwest, with the Dallas-based airline canceling roughly two-thirds of its flights every day this week. By canceling so many flights, Southwest hoped to free up time to get its crews and planes in place to restart operations by week's end. For now, it appears that plan worked.
"I want to be really frank: This has impacted so many people, so many customers over the holidays," CEO Bob Jordan said in an interview with Good Morning America early Friday. "I'm extremely sorry for that."

After a year marked by mass disruptions as airlines struggled to keep up with surging travel demand, Southwest's year-end meltdown is the biggest yet, dominating the national news cycle for days. This week alone, Southwest canceled more than 12,000 flights – nearly double the cancellations of Delta and United Airlines combined … from the entirety of 2019, according to Bureau of Transportation Statistics data.
While a historic winter storm last week pushed other U.S. airlines to their limits, it's clear now that it simply broke Southwest for a few key reasons:
Last week's snow and subzero temperatures hammered some of its important airports like Denver (DEN), Chicago-Midway (MDW), Baltimore (BWI), and others, some of which aren't as well-equipped to handle severe winter weather
Unlike other major carriers that fly out of their hub airports and back again, Southwest's network is structured differently: Their planes fan out across the nation, flying from point to point to point. It works well when skies are clear, but that model can make it more difficult to catch up when things start to go wrong
An antiquated crew scheduling software essentially broke under the pressure, forcing Southwest to try to manually assign pilots and other crew to thousands of flights, according to a memo obtained by aviation watchdog xJonNYC
But on Friday morning, Jordan reverted to blaming his airline's collapse largely on the brutal storm and its impact on Southwest's massive network.
"It just hit so many large locations at the same time … When you're trying to solve a problem in so many locations, it becomes very difficult," he said. "At some point, solving that problem – and we have great tools and processes – but solving that problem becomes very daunting."
Still, the airline's top executive said the airline will have "a lot of lessons learned" to ensure it doesn't happen again. But first, millions of Americans affected by Southwest's collapse this week will be fighting to get some money back. That may be easier said than done.
What Will Southwest Cover for Travelers?
That's not just a million dollar question but a billion dollar question for Southwest and its customers. The answer will go deep into the gray area of the air travel industry and consumer protections.
Travelers in the U.S. have shockingly few rights. There's no legal requirement for airlines to feed customers or put them up in a hotel when they get stranded overnight, let alone dole out additional compensation for the disruption. There's just one real guarantee in U.S. law: When airlines cancel a flight, flyers can request a full refund.
Read our op-ed calling for greater rights & protections for passengers when airlines cancel & delay flights!
With Department of Transportation Secretary Pete Buttigieg and members of Congress pushing the airline to make things right, the airline has committed to refunding customers whose flights were canceled as well as covering extra costs like last-minute flights on other airlines, rental cars, hotels, and meals. There's now a dedicated page for Southwest customers to submit refund requests as well as receipts.


But specifics on how much Southwest will cover are few and far between. Southwest says it will "honor reasonable requests for reimbursement" – but with nothing required by law, what's reasonable is solely up to Southwest.
Is a last-minute, $1,500 one-way flight from New York City-LaGuardia (LGA) to Denver (DEN) booked on another airline this week reasonable? Will the airline cover all or part of it? Southwest isn't saying: A spokesperson has repeatedly declined to provide specifics, saying only that requests for reimbursement "will be reviewed on a case-by-case basis."
Jordan told Good Morning America that the airline will "go above and beyond" to cover those costs.
"We'll be looking at and taking care of things like rental cars, hotel rooms, meals, booking customers on other airlines. That will all be part of what we're covering here as we reimburse our customers and make good on this issue," he said.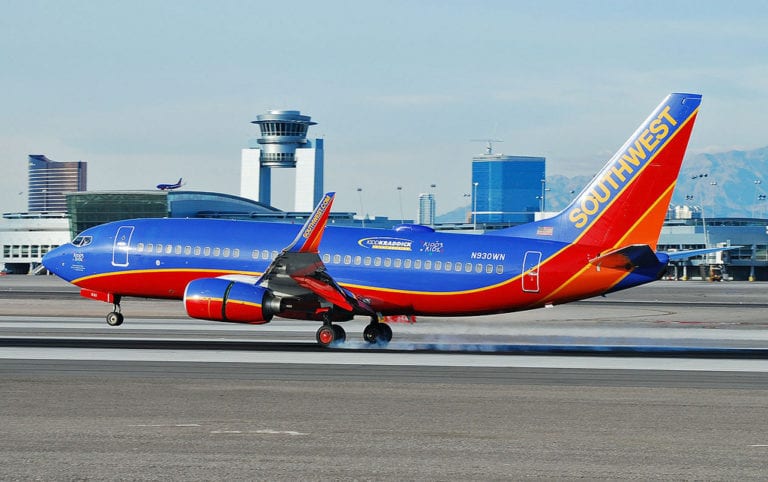 While there are more questions than answers on what will and won't make the cut – and how soon travelers can expect a check – a few additional details have come to light:
Buttigieg said Thursday that Southwest has promised to cover "coach class flights taken on other airlines." Southwest declined to confirm or answer whether the airline would also cover first class seats if that's all that was available.
Southwest executives recently told reporters that the volume of requests means it will take several weeks to provide both reimbursements and refunds
But Buttigieg made clear in a letter to Southwest this week he expects refunds to be issued "within seven business days if a passenger paid by credit card" or within 20 days if paid by cash, check, or other methods.
With few requirements set in stone, exactly what passengers will get back from Southwest will come down to public pressure. Buttigieg has been ratcheting up pressure on the airline to ensure they deliver, including a letter in which he laid out expectations that Southwest provide prompt refunds, cover additional costs, and reunite passengers with lost bags.
"No amount of financial compensation can fully make up for passengers who missed moments with their families that they can never get back— Christmas, birthdays, weddings, and other special events," Buttigieg wrote. "That's why it is so critical for Southwest to begin by reimbursing passengers for those costs that can be measured in dollars and cents."
Later, he added: "The Department will use the fullest extent of its investigative and enforcement powers to hold Southwest accountable if it fails to adhere to the promises made to reimburse passengers for costs incurred for alternate transportation."

What to Do Now
Were you stranded by Southwest this week? Rack up huge expenses for last-minute flights, a rental car, or hotels? Bag still lost? Unfortunately, it's up to you to fight for yourself.
Southwest says it will refund or reimburse any passenger whose flight was canceled between Dec. 24 and Jan. 2, 2023. Here's a quick checklist to make sure you get every dime you can:
Submit your refund request now. Head to Southwest's dedicated travel disruption page and fill out your reservation information from your canceled flight.
Gather your receipts. Backup flights on other airlines, rental cars you booked to get home, meals, hotels, clothes and supplies because your bag was lost by the airline – any additional expense you incurred as a result of Southwest's collapse this week. Head to Southwest's contact page and select "Complaint -> Flight -> Flight Cancellation ->" and attach your receipts.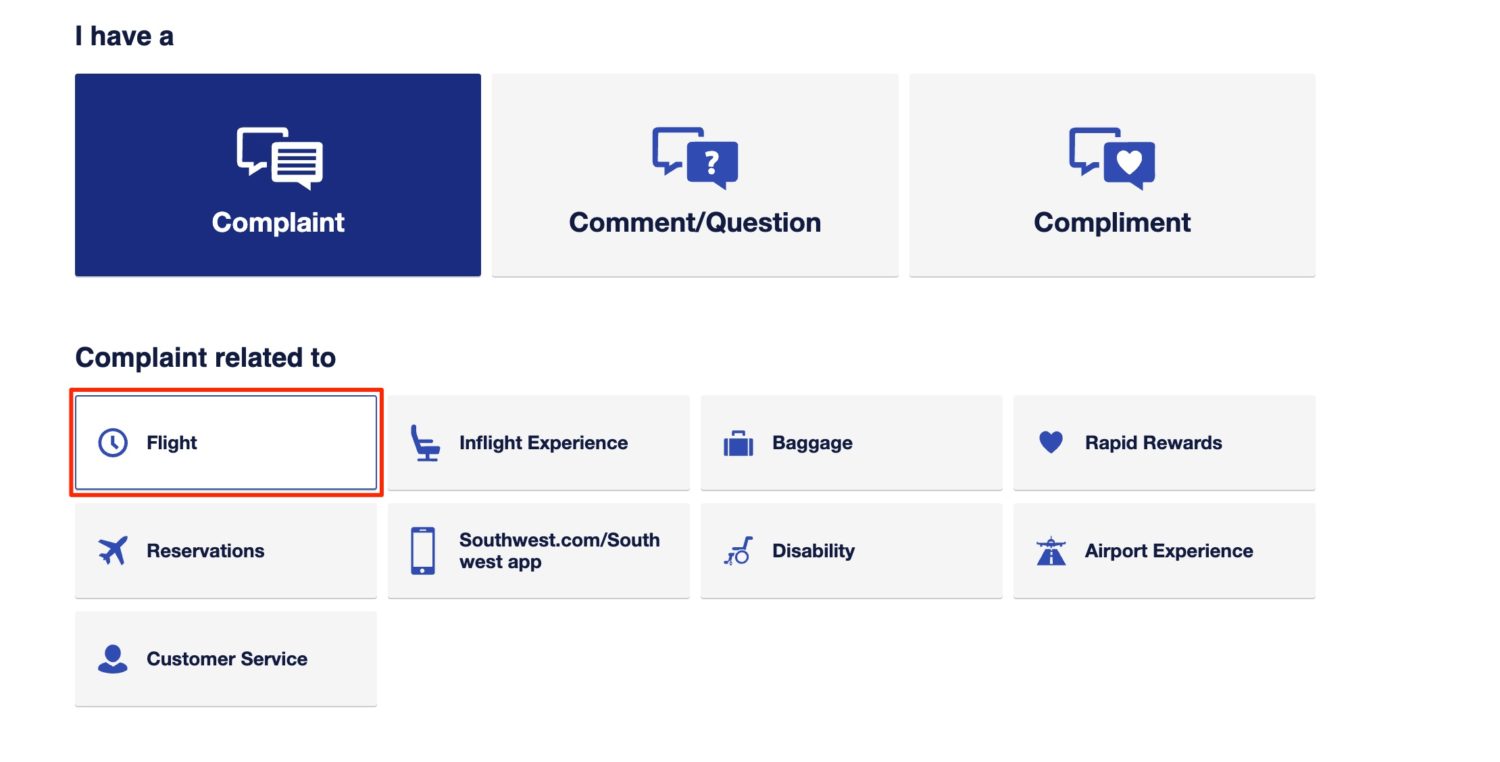 Still waiting on your bag? Submit a baggage report with your reservation information (and details about your bag) so that Southwest can track it down and get it to you.
Don't get what you expect from Southwest? File a complaint against Southwest directly with the Department of Transportation.
Bottom Line
Southwest's meltdown this week was catastrophic – not just for the airline but for millions of Americans. But while Southwest planes are back in the skies on schedule again, this isn't over yet.
Here's hoping Southwest pays back every penny to travelers whose flights were disrupted this week and takes the necessary steps to ensure it never happens again. The pressure is on.