It's official: Chase is in the airport lounge business.
The bank behind the ultra-popular Chase Sapphire Preferred® Card and Chase Sapphire Reserve® is working on opening its own branded lounges dubbed the Chase Sapphire Lounge by The Club. After announcing its first lounge last year, the credit card company has finally opened its first Sapphire Lounge … over in Hong Kong (HKG). But Chase has plans to open at least eight more.
They're run in collaboration with Airport Dimensions, the same group behind "The Club" family of lounges that Priority Pass members can currently access. However, Chase will offer more upscale amenities than what you will find in most Priority Pass Lounges – think showers, wellness areas, family rooms, and more.
But these new Chase Sapphire Lounges will face stiff competition. American Express has been the king of airport lounges for years with its long and growing list Amex Centurion Lounges in both U.S. airports and abroad. And now Capital One has set the bar even higher with its first-ever lounge in Dallas-Fort Worth (DFW), with two more Capital One lounges on the way next year in Denver (DEN) and Washington, D.C.-Dulles (IAD).

So where will these new Chase Sapphire Lounges be? And how will you be able to get in? Read on for everything you need to know.
Chase Sapphire Lounge Locations
Chase Sapphire Lounge locations are expected in the 9 following airports:
While this list of prospective lounges looks great, just one is currently open. If everything goes well, that should change by early 2023, though Chase has been tight-lipped about the timeline for when the rest of these lounges will actually open.
Here is everything we know so far about the Chase Sapphire Lounges.
Boston Chase Sapphire Lounge
The Boston Chase Sapphire Lounge was first announced back in June 2021.
More than a year later, there are still no firm details or opening date for the Boston location. But documents filed with the Massachusetts Port Authority show Chase would start working on its lounge as soon as early 2022, and the space is widely expected to open sometime in early 2023.
The proposal calls for a 12,000-square-foot space with a bar and dining service, showers, rest and wellness areas, a business lounge, and even a concierge.

Dallas Chase Sapphire Lounge: Pending Airport Board Approval
The Dallas-Fort Worth International Airport Board will vote to approve or deny a lease agreement with the Chase Sapphire Lounge by The Club at its next board meeting.
According to the board meeting notes, the Sapphire Lounge will be located in Terminal D by gate 35, which would be relatively close to both the existing Capital One Lounge at DFW (which we think is one of the best airport lounges in the country) and the DFW American Express Centurion Lounge.
There aren't any details about the size of the space as of right now, but it's in an area with a number of shared airline lounges, any one of which could be the future home of the Sapphire Lounge.
Hong Kong Chase Sapphire Lounge: Now Open
The first Chase Sapphire Lounge to open its doors is all the way over in Hong Kong.
The Hong Kong Chase Sapphire Lounge opened in late October 2022, located located in the West Hall of the International Departures area near Gate 40. It was a puzzling opening salvo for Chase. Why open the first location 7,000-plus miles away from most U.S. travelers might seem like a head-scratcher – especially in Hong Kong, where tourism remains way down thanks to strict entry requirements?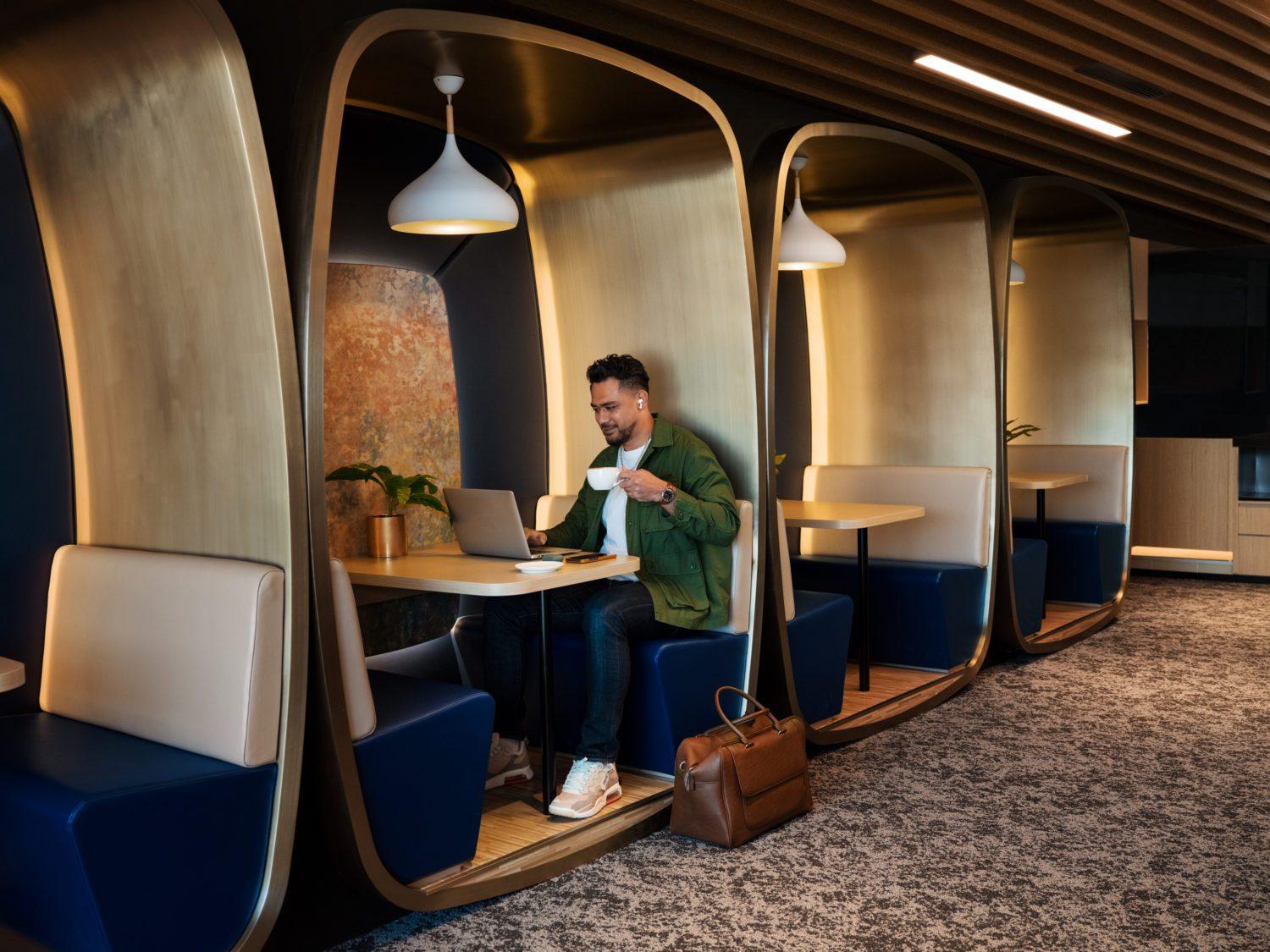 But it was all about opportune timing. Rather than building this lounge from the ground up, Chase was able to take over from an existing The Club location, allowing it to open much earlier.
We haven't visited yet, but Chase has promised comfortable spots to work or relax, high-speed Wi-Fi and plenty of outlets, and complimentary drinks as well as la carte food (both with some local flair) available via mobile ordering.
Las Vegas Chase Sapphire Lounge
Chase and its airport lounge operator named Airport Dimensions won a bid to build a new lounge in Las Vegas (LAS), according to public documents from the Clark County Commission. The initial plans call for a roughly 4,500-square-foot lounge in the airport's C gates, which are home to Southwest Airlines but fairly easy for any travelers to access. Documents show the lounge space is located behind security near the entrance to the C Gate concourse.
But beyond its location and size, there are precious few details about Chase's plans for its Las Vegas lounge – including what travelers may eventually find inside and when it may open. A spokesman for the Las Vegas airport said the airport and Chase are in the midst of negotiations for a final agreement on the lounge plans and construction. Chase confirmed to Thrifty Traveler it had won the bid for a Las Vegas airport lounge but did not provide any other details about its plans for the space.
"A construction timeline won't be settled until the agreement is finalized so it's too soon to give any dates for work to commence or a targeted opening," the airport spokesman said.

New York-LaGuardia Chase Sapphire Lounge
There are not many details currently available about the New York LaGuardia Chase Sapphire Lounge. But it will be located in the brand new Terminal B – the same as the new American Express Centurion Lounge.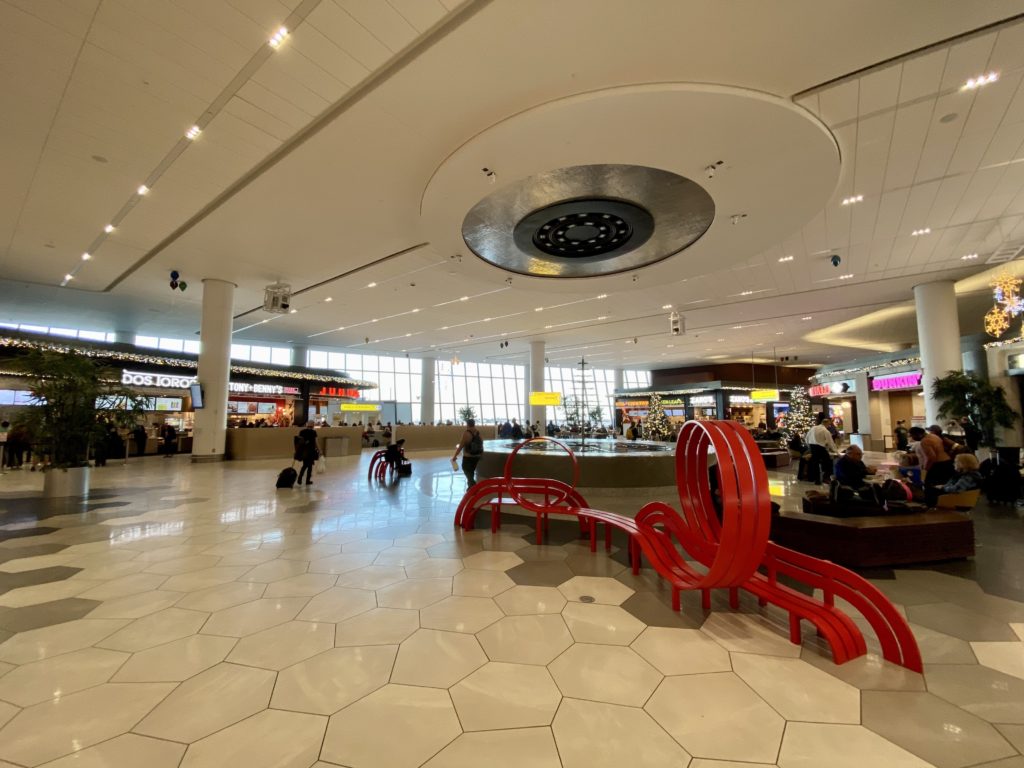 Philadelphia (PHL) Chase Sapphire Lounge
In early December 2022, the Philadelphia International Airport (PHL) announced that it will be welcoming a Chase Sapphire Lounge. It's the eighth confirmed location in Chase's lounge plans.
Details on the Philadelphia lounge are scant: There's no current projected timeline for its opening, and a Chase spokesperson did not immediately respond to a request for comment. But here's what we do know: At 20,000 square feet, it'll be massive.
The plans call for the new Chase Sapphire Lounge by the Club to be located in the airport's Terminal D/E connector.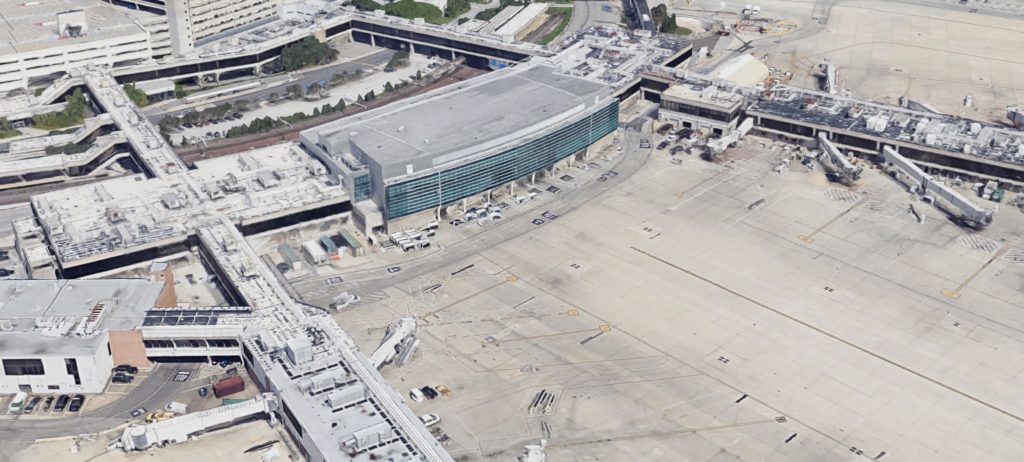 At 20,000 square feet, it'll be the biggest lounge in Philadelphia – by a long shot. Consider this: It's more than triple the size of the Amex Centurion Lounge in Terminal A, which measures in at just 6,300 square feet.
Phoenix Chase Sapphire Lounge
The Points Guy first reported that Chase is laying the groundwork for yet another Sapphire Lounge in Phoenix's (PHX) Terminal 4.
The space is on the smaller side at only 3,500 square feet. Chase is expected to start construction sometime early this year, but an official opening date has not yet been announced.
San Diego Chase Sapphire Lounge
In November 2021, Airport Dimensions – Chase's partner in this Sapphire Lounge project – was awarded a contract to build an 11,000 square foot lounge in San Diego's (SAN) Terminal 2 West.
According to the San Diego Airport Authority (SDAA) planning documents, the lounge has a target open date of November 2023 and will feature "locally inspired design, local food, beverages, and art partnerships."
Washington, D.C.-Dulles (IAD) Chase Sapphire Lounge
Public documents first reported this fall by the Washington Business Journal show that Chase is now preparing to build out a Sapphire Lounge at Washington, D.C.-Dulles (IAD).
The plans in Dulles call for a relatively undersized 5,200-square-foot space split across two levels, including a 1,000-square-foot bar and lounge, dedicated dining room, work area, family room, and more. It'll be located in Dulles's Concourse A, which is connected directly to Concourse B but also accessible no matter which gates you're flying out of, as the airport terminals are connected airside after security.
There's no opening timeline for the Dulles Lounge. Chase has not publicly commented on its plans for the lounge in D.C. It's likely to join the upcoming Capital One Lounge at Dulles, which is now expected to open sometime in 2023.
Chase 'Sapphire Experience' Austin (AUS)
While it appeared to be Chase's 10th Sapphire Lounge at first, Chase's space at Austin-Bergstrom International Airport (AUS) is not going to be a lounge after all.
A Chase spokesperson told Thrifty Traveler that the AUS location will be a Chase "Sapphire experience" but will not be a Sapphire Lounge by the Club like the other locations.
There are very few public details about the space as of now, but we think the Sapphire experience might be similar to Capital One Landings – a dining concept from the rival bank.
Who Will Have Access to Chase Sapphire Lounges?
Based upon the access policies for the Hong Kong lounge, you can safely expect these lounges to be fairly busy…
Chase Sapphire Reserve Cardholders
Naturally, travelers with Chase's top-tier card – the Chase Sapphire Reserve® – will get in free along with two free guests thanks to a Priority Pass Select membership.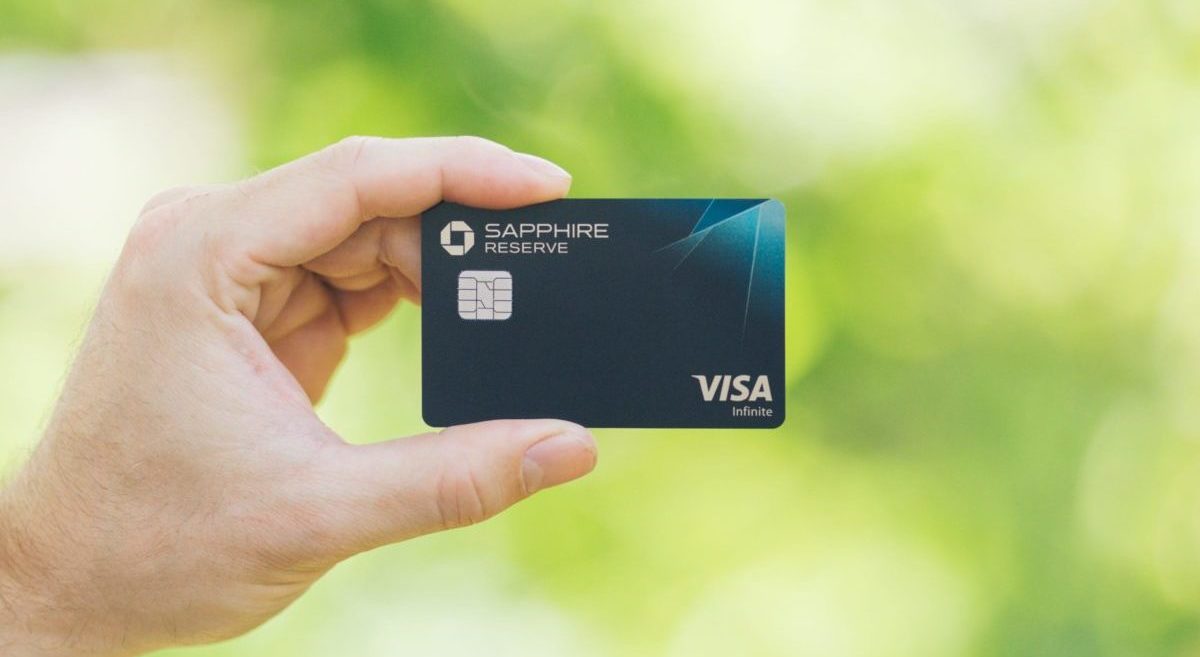 But so will anyone with a Priority Pass membership from other, non-Chase cards like The Platinum Card® from American Express and the Capital One Venture X Rewards Credit Card – though there's no ruling out Chase eventually axing those access methods.
Not the Chase Sapphire Preferred
Unfortunately, travelers with the Chase Sapphire Preferred® Card won't have a way to get in – even for an additional fee.
That's a bit of a head-scratching decision on Chase's part: Allowing top cardholders from many other banks to get in while travelers with the Chase Sapphire Preferred get turned away. And it's one that could lead to some serious crowding issues.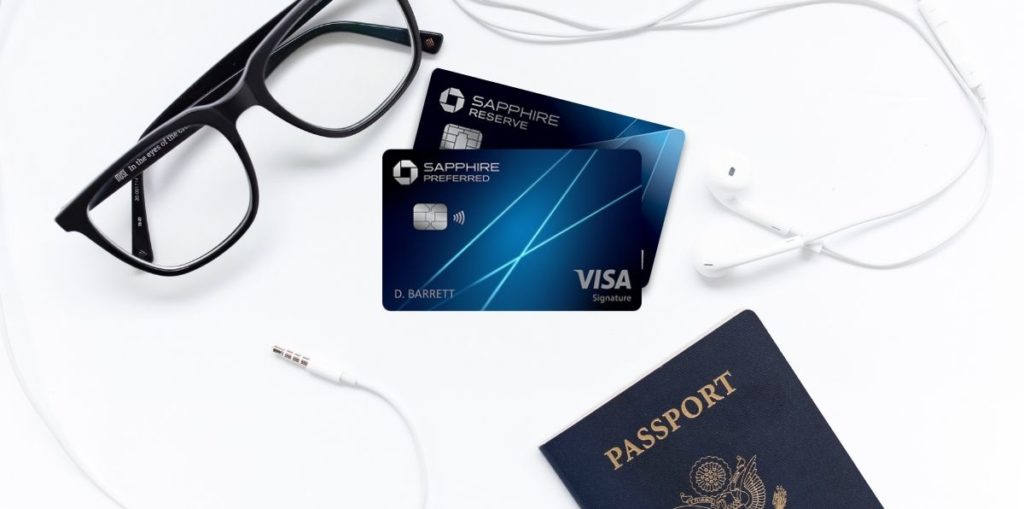 There's still no definitive word yet on whether Ink Business Preferred® Credit Card members will be provided with any access privileges.
Capital One Venture X Rewards Credit Cardholders
The Capital One Venture X Rewards Credit Card offers access to the Capital One Lounges (obviously), Plaza Premium lounges, and also a complimentary Priority Pass Select membership. What's more, there are no restrictions on the number of guests you can bring into Priority Pass lounges if your membership was issued from your Venture X card – other than any capacity restrictions enforced by the lounge itself.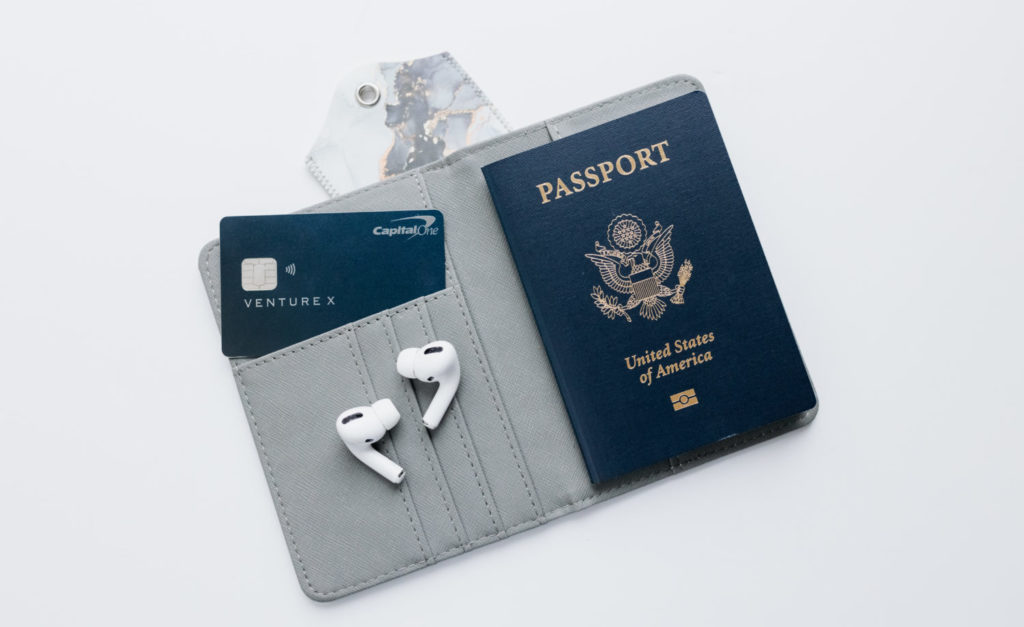 So as it stands today, Venture X cardholders will have access to the Chase Sapphire Lounges and be able to bring an unlimited amount of guests – as long as space is available. Both Priority Pass memberships that you'll get from the Amex Platinum Card and the Chase Sapphire Reserve will cap you at bringing a maximum of two guests into Priority Pass Lounges, and that includes these new Chase Sapphire Lounges.
Read more: A Full Review of the Capital One Venture X Card
The Platinum Card from American Express Cardholders
Like both the Venture X and Sapphire Reserve, The Platinum Card® from American Express offers a complimentary Priority Pass select membership. That means the Platinum Card can get you into the Chase Sapphire Lounge.
However, with the membership issued by American Express, you won't have access to the growing list of Priority Pass restaurants. Amex axed that benefit back in 2019.
The Priority Pass membership issued from the Platinum Card is in addition to the Amex Centurion Lounge access, Plaza Premium lounge access, and Delta Sky Club access (as long as you are flying with Delta) you will get as well.
Add it all up, and that easily makes the Platinum Card the current king of airport lounge access.
Read More: A Full Review of The Platinum Card from American Express
Bottom Line
The airport lounge wars are in full swing as Chase gets into the game with their Chase Sapphire airport lounges. While we don't know much about most of these new and upcoming spaces, it's clear that Chase is going all in to help compete with premium credit card products from both American Express and Capital One.
Chase is launching these new lounges in a collaboration with Airport Dimensions, the group behind The Club family of lounges that Priority Pass members currently have access to. The first lounge is already open in Hong Kong, while at least eight more are on the way – hopefully soon.
Lead photo courtesy of Chase