It's official: Chase is getting in the airport lounge business.
The bank behind the ultra-popular Chase Sapphire Preferred® Card and Chase Sapphire Reserve® is working on opening its first branded lounges dubbed the Chase Sapphire Lounge by The Club. After announcing its first lounge last year, the credit card company now has plans for six lounges and counting. There aren't many details yet on when these lounges will open.
But they're run in collaboration with Airport Dimensions, the same group behind "The Club" family of lounges that Priority Pass members can currently access. However, Chase plans to offer more upscale amenities than what you will find in most Priority Pass Lounges – think showers, wellness areas, family rooms, and more.
But these new Chase Sapphire Lounges will face stiff competition. American Express has been the king of airport lounges for years with its long and growing list Amex Centurion Lounges in both U.S. airports and abroad. And now Capital One has set the bar even higher with its first-ever lounge in Dallas-Fort Worth (DFW), with two more Capital One lounges on the way this year in Denver (DEN) and Washington, D.C.-Dulles (IAD).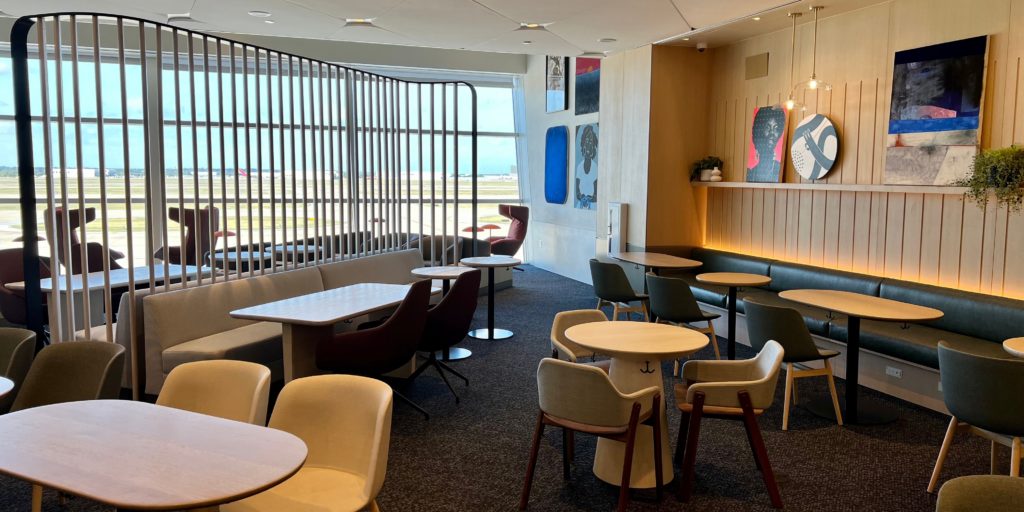 So where will these new Chase Sapphire Lounges be? And how will you be able to get in? Read on for everything you need to know.
Chase Sapphire Lounge Locations
Chase currently has unveiled its plans to add Sapphire Lounges in the six following airports.
Boston (BOS) between Terminals B and C
San Diego (SAN) in Terminal 2
Phoenix (PHX) in Terminal 4
New York LaGuardia (LGA) in Terminal B
Las Vegas (LAS) in the C Concourse
Hong Kong (HKG) in Terminal 1
While this list of prospective lounges looks great, none of them are currently open. If everything goes well, that should change later this year. Here is everything we know so far about the Chase Sapphire Lounges.
Boston Chase Sapphire Lounge
The Boston Chase Sapphire Lounge was first announced back in June 2021.
There are no firm details or opening date for the Boston location yet, but documents filed with the Massachusetts Port Authority show Chase could start working on its lounge as soon as early 2022. The proposal calls for a 12,000-square-foot space with a bar and dining service, showers, rest and wellness areas, a business lounge, and even a concierge.
San Diego Chase Sapphire Lounge
In November 2021, Airport Dimensions – Chase's partner in this Sapphire Lounge project – was awarded a contract to build an 11,000 square foot lounge in San Diego's (SAN) Terminal 2 West.
According to the San Diego Airport Authority (SDAA) planning documents, the lounge has a target open date of November 2023 and will feature "locally inspired design, local food, beverages, and art partnerships."
Phoenix Chase Sapphire Lounge
Just last week, The Points Guy first reported that Chase is laying the groundwork for yet another Sapphire Lounge in Phoenix's (PHX) Terminal 4.
The space is on the smaller side at only 3,500 square feet. Chase is expected to start construction sometime early this year, but an official opening date has not yet been announced.
New York-LaGuardia Chase Sapphire Lounge
There are not many details currently available about the New York LaGuardia Chase Sapphire Lounge. But it will be located in the brand new Terminal B – the same location as the new American Express Centurion Lounge.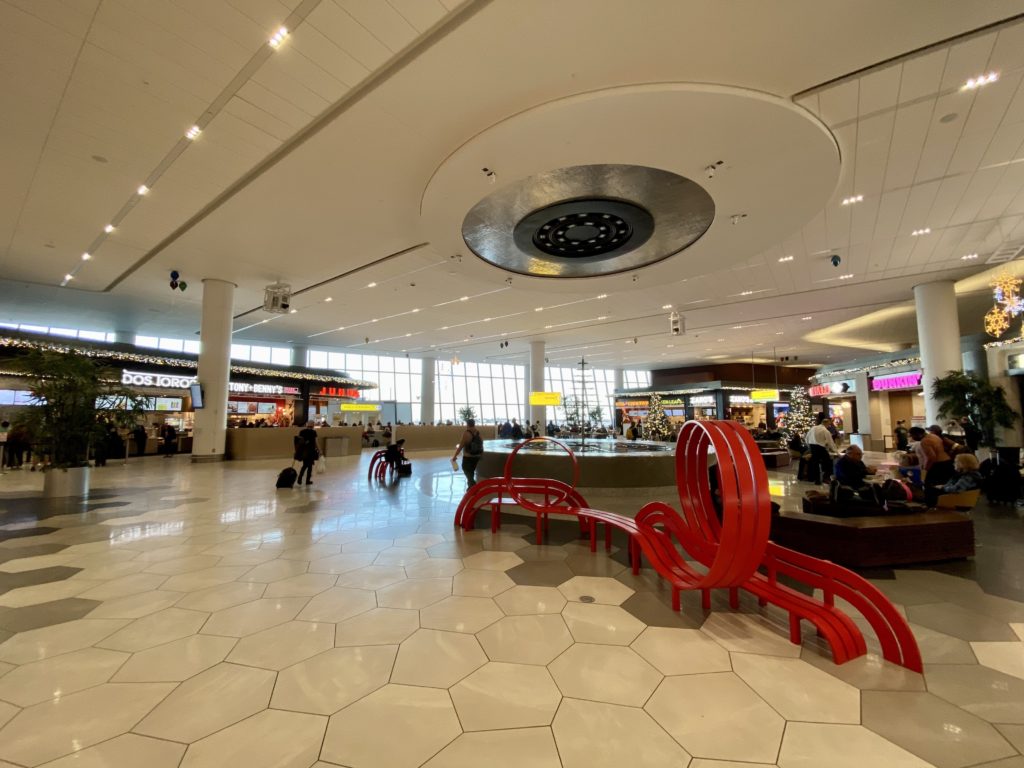 Las Vegas Chase Sapphire Lounge
Chase and its airport lounge operator named Airport Dimensions recently won a bid to build a new lounge in Las Vegas (LAS), according to public documents from the Clark County Commission. The initial plans call for a roughly 4,500-square-foot lounge in the airport's C gates, which are home to Southwest Airlines but fairly easy for any travelers to access. Documents show the lounge space is located behind security near the entrance to the C Gate concourse.
But beyond its location and size, there are precious few details about Chase's plans for its Las Vegas lounge – including what travelers may eventually find inside and when it may open. A spokesman for the Las Vegas airport said the airport and Chase are in the midst of negotiations for a final agreement on the lounge plans and construction. Chase confirmed to Thrifty Traveler it had won the bid for a Las Vegas airport lounge but did not provide any other details about its plans for the space.
"A construction timeline won't be settled until the agreement is finalized so it's too soon to give any dates for work to commence or a targeted opening," the airport spokesman said.
Hong Kong Chase Sapphire Lounge
The Hong Kong Chase Sapphire Lounge will be located in the West Hall of the International Departures area near Gate 40.
The lounge is expected to open at some point in 2022, though COVID-19 restrictions may push this date. Not much else is known about this lounge.
Who Will Have Access to Chase Sapphire Lounges?
Expect these lounges to be fairly busy.
The Chase Sapphire Lounges are expected to be available to both Chase Sapphire Reserve® cardholders as well as members of Priority Pass.
Adding access to the Chase Sapphire Reserve would certainly make sense, as both American Express and Capital One have made their top-tier cards the way to get complimentary access into their own lounges.
However, offering access for all Priority Pass members could prove to be interesting and something we will need to keep a close eye on. Priority Pass partners with many premium travel credit cards out there – including the Platinum Card® from American Express and the Capital One Venture X Rewards Credit Card – the Sapphire Reserve card's biggest competitors.
Being these cards both offer complimentary Priority Pass memberships, will they be able to access the Chase Sapphire Lounges? We don't know for sure yet. If so, that would be a head-scratching decision on Chase's part – and one that could lead to some serious crowding issues.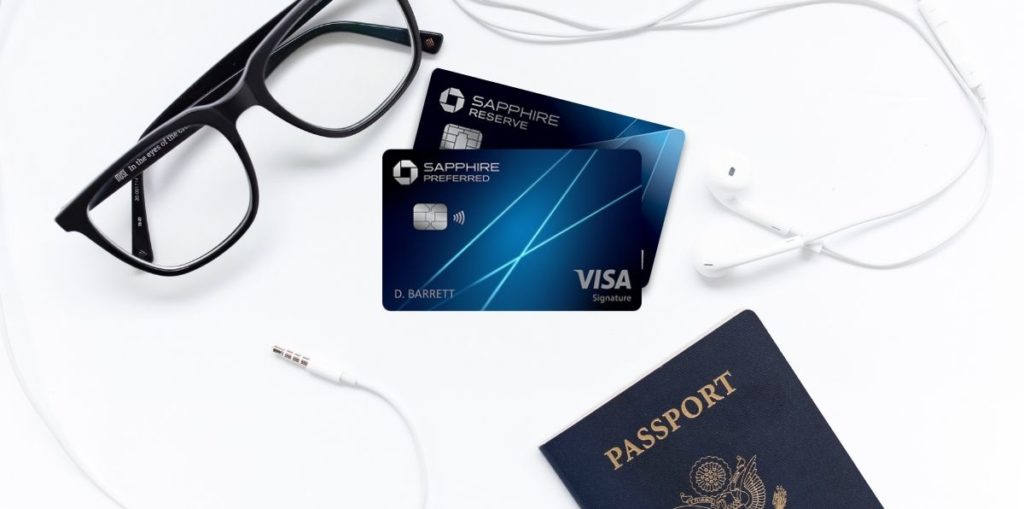 Also, there is no word yet on if Chase Sapphire Preferred® Card or Ink Business Preferred Credit Card members will be provided with any access privileges.
Capital One Venture cardholders will get two free annual passes to visit the new Capital One Lounge in Dallas and other upcoming locations. They won't, however, get free guests – that'll cost $45 each. Once they've used up those free passes, Venture cardholders can get a discounted entry rate of $45 per visit. Even after you've used up free passes, guests still cost $45 apiece.
A similar setup for Sapphire and Ink Preferred cardmembers could make a lot of sense. But again, that would lead to even more crowds.
Bottom Line
The airport lounge wars are in full swing as Chase looks to get into the game with their Chase Sapphire airport lounges starting later this year. While we don't know much about most of these new spaces – and how you can access them – it's clear that Chase is going all in to help compete with premium credit card products from both American Express and Capital One.
Chase is launching these new lounges in a collaboration with Airport Dimensions, the group behind The Club family of lounges that Priority Pass members currently have access to, and the first lounge in Boston (BOS) is slated to open in early 2022.
Lead photo courtesy of Metropolitan Airport News