Maybe you've seen the photos or perhaps seen it for yourself: Delta Sky Clubs at the airline's busiest hub airports at capacity, with lines stretching out the door – and sometimes, all the way down the terminal.
Packed lounges have been frustrating loyal Delta flyers this summer after racking up thousands of miles – or paying $550 to $700 a year for credit cards that offer Delta Sky Club access – only to get turned away at the entrance. Of course, Delta isn't alone in struggling with jam-packed lounges as travel demand recovers.
Just as before the pandemic, Amex Centurion Lounges are too popular for their own good. American Airlines' Admirals Clubs at its big hubs can be packed, sometimes at capacity. And even the exclusive United Polaris Lounges for business class regularly fill up each afternoon.
But Delta has become the poster child for overcrowded airport lounges. And the explanation all comes down to just two words: American Express.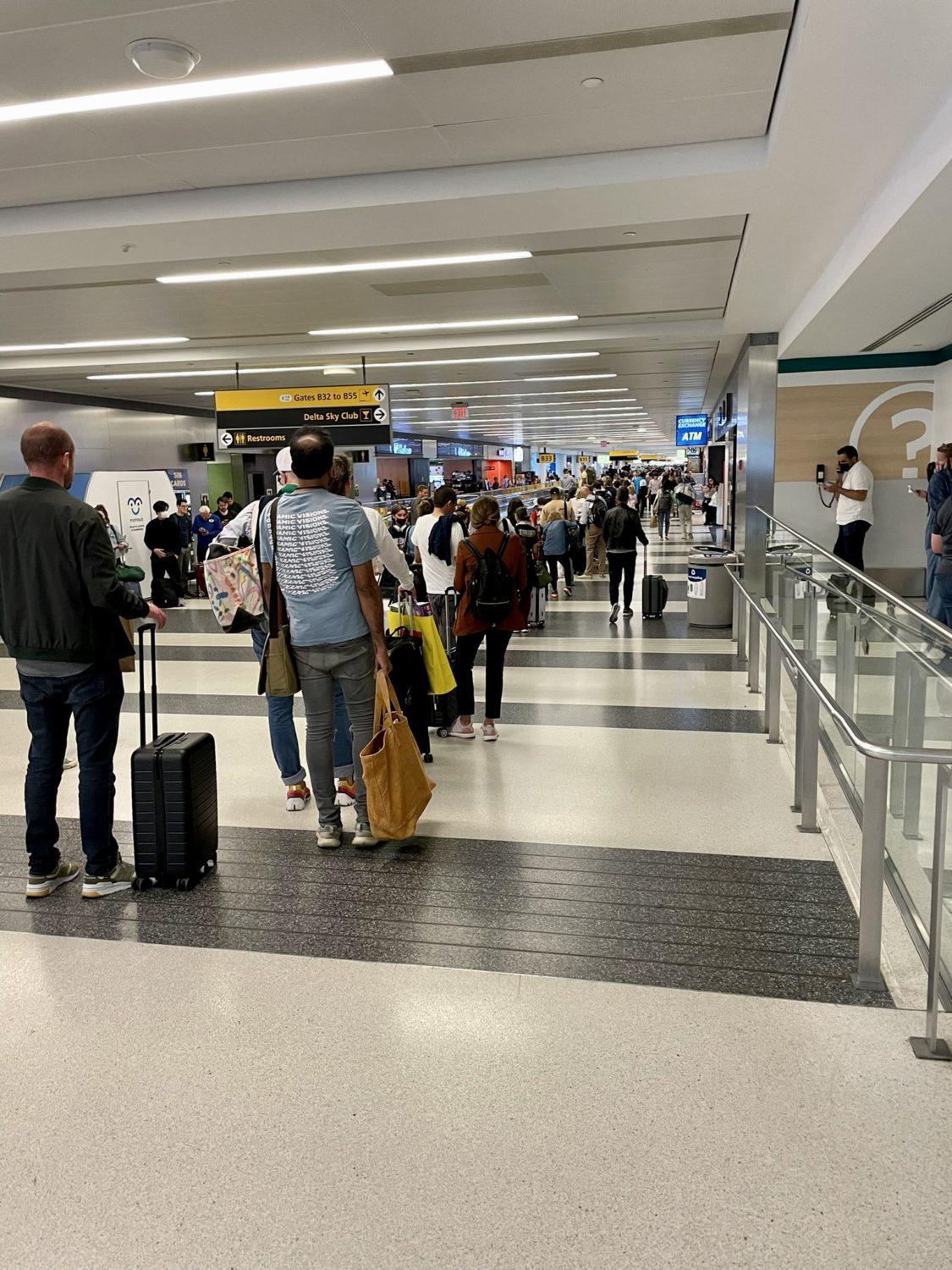 Delta's Lounge Access Bonanza
They might have hundreds of planes, but airlines have become a transportation business brought to you by credit cards. Some major U.S. airlines wouldn't even turn a profit if not for the revenue they pull in by selling miles to credit card companies, who in turn package those miles into big bonuses to lure in new customers and applications.
It's big, big business. And few airlines have made deeper, more lucrative ties with banks than Delta and American Express, inking an 11-year extension back in 2019 to keep selling Delta SkyMiles cards. The airline expects it to generate $7 billion a year by next year. And Delta has taken that symbiotic relationship further by offering Amex cardholders more travel perks, none more so than a free pass into the Sky Club.
In fact, Delta offers travelers more avenues to get into its lounges than any other airline. Consider this:
Neither American nor United offer complimentary lounge access via credit cards aside from their own co-branded offerings.
The Atlanta-based airlines has chipped away at its access policies over the years. Delta stopped selling $59 day passes to all travelers a few years back – an option that still exists today for United and American. In 2020, it cut discounted day passes from the popular Delta SkyMiles® Gold American Express Card.
With crowds building heading into this summer, Delta made its biggest moves yet by limiting lounge entry to just three hours before a flight and cutting Sky Club access upon arrival, too. But that was a drop in the bucket – especially after an uproar forced Delta backtrack and continue allowing lounge access after a flight.
And it's not just the policies that are the problem. It's that Delta and American Express have put more and more cards offering free lounge access in travelers' pockets … even through the pandemic.
More Cards = Busy Lounges
It's bad news if you like empty airport lounges but great news for shareholders: Delta and Amex are signing up travelers for their credit cards in record numbers.
Nothing lures in new customers for a credit card like eye-popping bonuses of points and miles, and the floodgates have been open with American Express for years.
On its flagship Platinum Card offering Sky Club access, what was once a standard 60,000 point welcome bonus has jumped up to at least 80,000 points – with up to 150,000 points available via targeted CardMatch offers. We've seen equally massive bonuses available through personal referral links that current cardholders send to friends and family, too.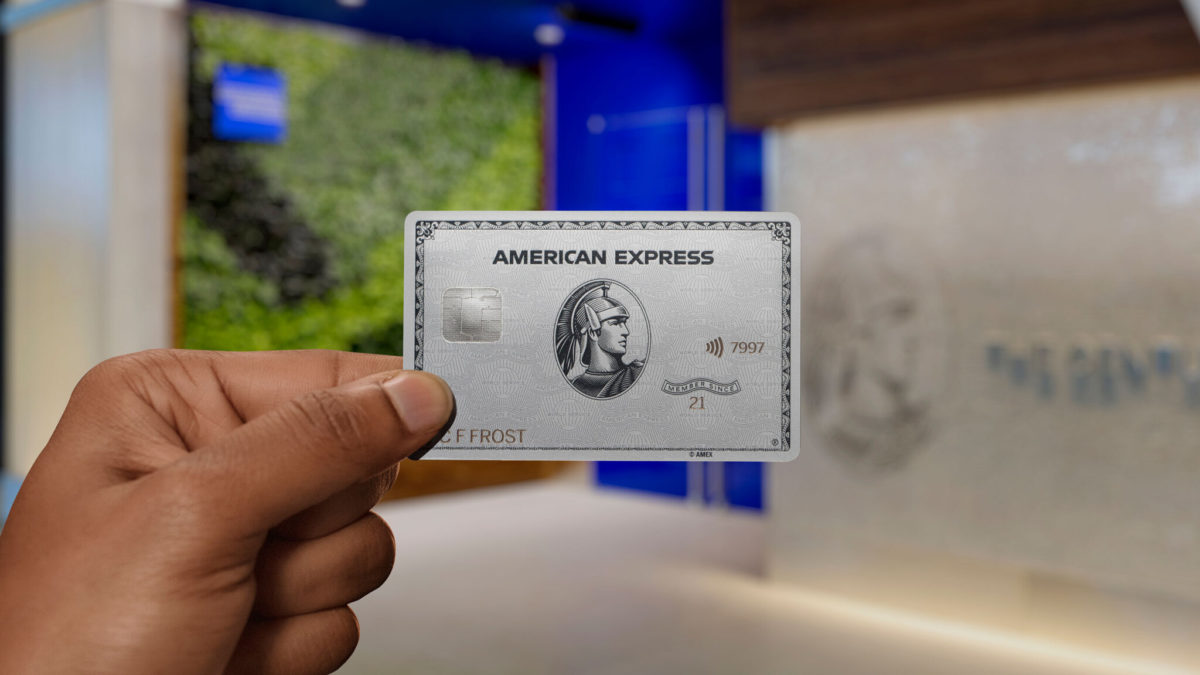 Like clockwork, Delta has rolled out record-tying bonuses of up to 100,000 SkyMiles on its suite of credit cards every few months for the last year or two – including a round of big bonuses that ended earlier this month. But nothing made a bigger splash (or drew more eyeballs) than a flashy, limited-time design on its premier Reserve Card made from the metal of a retired Boeing 747.
The result is predictable: Quarter after quarter, Delta and American Express have said they're getting new signups for their top credit cards in record numbers.
After setting a record in the first three months of 2022 for new card applications, Delta executives beat that mark again in the second quarter. Here's what Delta President Glen Hauenstein told investors in July (emphasis is ours):
"We acquired another record number of new SkyMiles members in the quarter and achieved record spend and acquisitions on our Amex co-brand card. More than one in four new cards acquired were Platinum and Reserve cards. Our premium tier is providing another proof point on the growing demand for premium products and brands."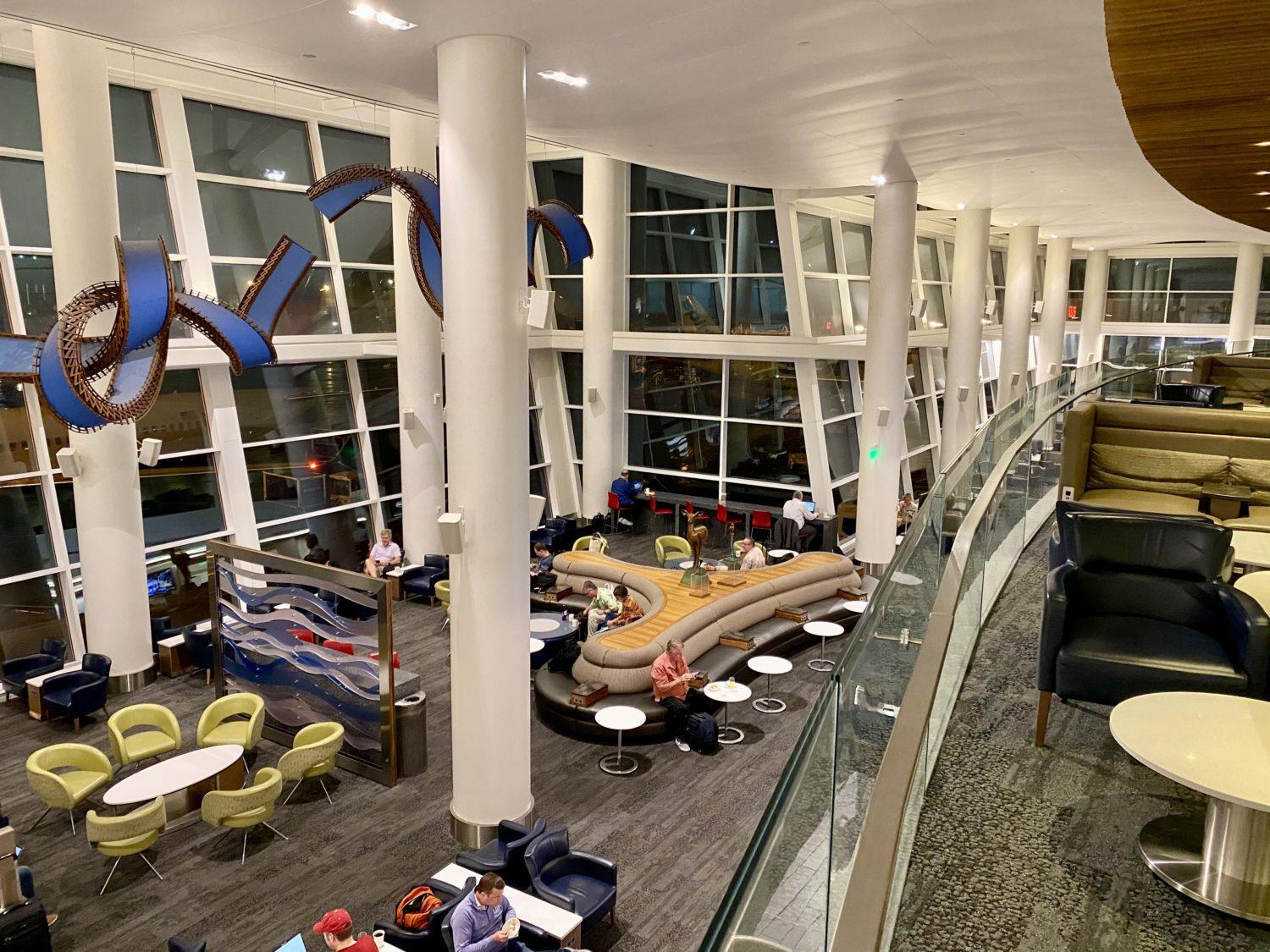 The exact same trend holds true for American Express itself. Here's what Amex CEO Steve Squeri said last month (again, emphasis is ours):
"This quarter, we acquired 3.2 million new cards, with acquisitions of U.S. consumer Platinum card numbers again reaching a record high and increasing 20%, above last quarter's record levels, demonstrating the great demand we're seeing."
Translation: At a time when lounge capacity for Delta is already being strained, Delta and American Express keep bringing in new cardholders, offering complimentary lounge access to more and more customers.
And it's not just new customers. When travel ground to a halt, American Express did everything it could to stop travelers from canceling their credit cards by offering generous retention offers – especially on the top-dollar Platinum Card. To this day, American Express is routinely offering retention bonuses of 55,000 Membership Rewards points – or up to $500 in statement credits – so long as travelers keep their Platinum Card and pay its $695 annual fee (see rates & fees) one more year.
It seems to have worked. American Express's CEO said in its latest earnings release: "Acquisitions of our U.S. Consumer Platinum, Gold and Delta co-brand Cards each reached all-time highs in the quarter, and we have maintained high levels of customer retention."
Again, that's all good for Delta and Amex's bottom line. But with new cardholders flooding in and longtime travelers staying put, it's a recipe for crowded Delta lounges.
Bottom Line
Sky Clubs at Delta's largest hubs like Atlanta (ATL), New York City (JFK), Minneapolis-St. Paul (MSP), and Detroit (DTW) are more crowded than ever. By handing out complimentary lounge access to more credit cards than its competitors and selling those cards at record numbers, Delta and American Express have created this problem themselves.