It's summer and you may be in the throes of planning your travel for 2022 – or even 2023. But what will flight prices do this year? The signs we're seeing lately aren't exactly promising: Flights are more expensive now than in years … but that's not the full story.
Throughout much of the pandemic, airlines simply threw out their rulebooks for how they priced flights. 2020 airfares sank to unthinkable lows: Think sub-$50 domestic flights on major carriers, $200 roundtrip flights to Europe, and even a $63 flight to Chile and back. The trend continued into 2021 with its own share of mind-blowing deals and even stretched into early 2022.
But after two-plus years of pandemic bargains on airfare, the tide has turned: Travelers are facing skyrocketing fares for domestic flights and many international trips. There are still many questions. Why are flights so expensive right now? And can travelers expect flight prices to rise more this year? Will flight prices go down in 2022? Or will airlines hike prices as travelers continue to return to the skies and the cost of fuel rises?
Struggling to find a better deal on flights? Check out our quick tips on how to score a bargain right now!
Are Flight Prices Going Up?
Yes. That's undeniable. You've no doubt seen some eye-popping prices on flights lately.
And it's not just you. Data released by the U.S. Bureau of Labor Statistics' Consumer Price Index recently shows an 18.6% increase in airfare from March to April 2022 – the largest one-month jump in recorded history. Airfare is up 33% in 2022 when compared to this time last year. That means, on average, Americans are paying a third more for flights than they did a year ago.
But just because prices are up doesn't mean every single flight is more expensive. "Average airfare" is made up of millions of individual fares. Some are no doubt higher … but there are still many great deals for cheap flights out there.
Our team of flight deal experts spend all day, every day searching for the lowest airfares and ticket prices around the world for our subscribers signed up for cheap flight alerts. And while we've seen our fair share of exorbitantly expensive flights and average airfare rates tick up up across the board, that's not what truly matters to travelers on the hunt for a good deal.
The cheap flight deals are still out there – and they aren't going anywhere. It may just be a bit harder to find them.
Higher fuel costs and growing travel demand might be driving many prices higher, there are other factors that will keep cheap flight deals in the future.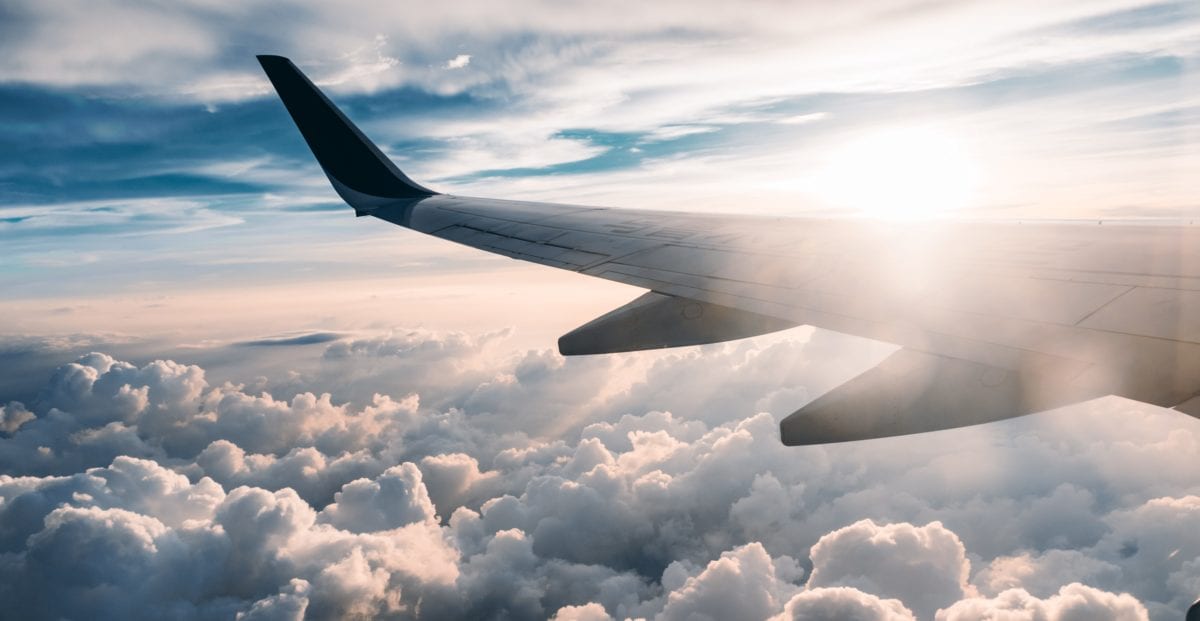 Will flight prices go down in 2022? Although it's hard to accurately predict if prices will drop, historical data shows that flight prices have been rising rapidly during the first quarter of 2022.
During their quarterly earnings calls last fall, airline executives offered rosy projections of a post-COVID recovery of the airline industry. In those same financial discussions, however, executives have clearly said that rising costs for jet fuel could force them to raise fares to cover those costs.
Plus, a whole new market of foreign travelers have their sights set on the United States after our borders opened to vaccinated individuals in December, leading to increased demand across the Atlantic going forward. And as Americans put the pandemic behind them and head out for spring break or summer vacation, we're finally seeing travel demand across the board catch up to airlines.
The bottom line: Unbelievably cheap flights are still out there. You might just see some far-more expensive fares, too.
Supply and Demand
After it nearly evaporated in 2020, demand for travel is back and isn't going anywhere. In fact, it might be higher than ever. That's good and bad news.
As with all things, one of the biggest factors behind flight prices is the simple law of supply and demand. Demand disappeared as the pandemic first struck last year, forcing airlines to cut the supply of flights until it returned. Airlines dropped routes and cut frequencies, running just 20% of their normal operations or less.
With next to no appetite for travel, they slashed fares to unthinkable lows to generate whatever sales they could, like this.

Want to see some more deals like this? Sign up to get our alerts for cheap flights … for free!
But clearly, things have changed lately…
Why Are Flights So Expensive Right Now?
Throughout the pandemic, travel demand has slowly but surely bounced back. As vaccinations increased and COVID-19 cases dropped, it kept growing – though not quite back to normal.
But something changed after the Omicron wave in the winter and again heading into the summer of 2022. Travel demand is exploding to levels we haven't seen since before the pandemic, and it's outpacing airlines' ability to carry them all.
That supply-and-demand balance that's so important for keeping flight prices in check is suddenly much tighter than any time in the last two-plus years. Planes are regularly going out completely full – especially within the U.S., where data from Airlines for America shows it has reached (or even surpassed) 2019 levels.
After putting planes in the desert, retiring jets, and downsizing staff to survive the downturn, airlines can't grow back to 100% fast enough to cope with the surge in demand.
That's a huge factor in why we've seen airfare on the way up. Fares that were once under $100 (or less) are on the rise as Americans who were stuck at home for the last year get back out into the world. With demand for travel now matching the supply of flights, airlines can charge travelers more because they're itching to get on a plane and go somewhere. It's really that simple. Demand is high, supply isn't high enough, and airlines know travelers will pay more right now.
Will Americans hit their limit and stop paying sky-high fares? Maybe, maybe not. But until that happens – or until airlines get more planes and pilots back in the air – expect prices to remain high in many cases.
Will Flight Prices Go Down?
There's no clear trend line. Flight prices are constantly changing, minute-by-minute. The big picture forces that have pushed some flight prices higher could change at any moment.
But here's the thing: Cheap fares are still out there for the spring and even out into summer and fall of 2022. It just depends on where you're going.
So despite all the talk about flight prices skyrocketing, we're still finding some of the cheapest flights for future travel – in some cases, cheaper than anything we'd seen throughout the worst of the pandemic.
Examples of Real Flight Prices in 2022
From Alaska to Colombia to Portugal and Iceland, check out some of the best destinations where you can still find cheap flights – and get some unbelievably cheap flights sent straight to your inbox!
Subscribers who booked this one got in on a rare deal! We couldn't believe our eyes when these Delta nonstops to Hawaii as well as the Hawaiian Airlines connections to the other islands went on sale.
Driving those crazy-low fares was a lack of demand. While Americans have been welcomed back to Europe since the early summer 2021, foreign travelers were still not allowed to enter the United States for nearly 20 months, stifling sales and leaving some planes half-full flying across the Atlantic.
That changed in November 2021, a joyous day in the travel world as planes full of vaccinated visitors landed on U.S. soil for the first time when travel restrictions finally fell.
This uptick in demand could push prices upward. But airlines are resuming more and more transatlantic routes that were paused during the pandemic, too. That means there will eventually be more seats to help meet that increase in demand.
Demand for domestic flights has hit record levels, and it seems like flight prices have risen to shatter records, too. Still, there are amazing deals to be had if you time it right. Even as others see flights to Las Vegas (LAS) clock in at over $500 or more roundtrip, we've seen fares tumble as low as $77 total … for a trip all summer and into the fall!
When Will Flights Get Cheaper?
It depends on where you're going. In some cases, the cheap flights are still there.
In short: Cheap flight deals aren't going anywhere. When the pandemic first upended travel, we saw airlines slash fares to get more travelers on planes. Now, demand is bouncing back – but capacity on many major airlines is (more slowly) returning to normal, too.
That means we think you can count on some big sales for the foreseeable future, even if there is an overall uptick in average fares that makes cheap prices harder to find.  The cheap deals may be less frequent, but they're still out there.
Competition Will Drive Flight Prices Down
If supply and demand is the principle behind airfare, competition between airlines is the game changer.
The airline industry is cutthroat. Every year, we see new players enter and exit the game. Even in the midst of the worst year for the airline industry, we saw not one, not two, but three new U.S. carriers start up in 2021: Avelo Airlines, Breeze Airways, and Aha!
And in the meantime, airlines are constantly targeting their competitors, offering dirt-cheap prices to undercut each other in hopes of winning more customers. The connection between competition and price is undeniable. And we've seen that competition take off lately. See our guide to "fare wars" and how they always mean savings for you, the traveler.
Airlines began discounting transatlantic fares to $400 or less this past summer. During that flurry, we found fares to Madrid (MAD) from nearly every U.S. airport, flying American Airlines for under $300 roundtrip.
And it's not just Europe. Earlier this year, we saw Alaska Airlines and Delta battle it out for fares to Anchorage and Fairbanks. The two went back and forth for months with dirt-cheap fares and even a Delta SkyMiles flash sale with roundtrip flights to Alaska from just 5,000 SkyMiles.

Want flight deals like this one sent to your inbox? Sign up for cheap flight alerts sent straight to you!
Critically, the major carriers like Delta, American, and United aren't just fighting with each other anymore. With business travel not back to 100% and leisure travel roaring, even the biggest airlines have to compete with low-cost budget carriers like Spirit, Frontier, and Sun Country. That's a recipe for some low fares for the foreseeable future.
Unfortunately, it's not all good news – especially when it comes to international travel. Many of the budget airlines flying to Europe have disappeared.
WOW Air came out of the gates hot with some of the lowest pricing to fly between the U.S. and Iceland, with flights under $50 each way a few years ago. Norwegian Air and TAP Air Portugal have made their name with low fares across the Atlantic but continue to struggle. And the list goes on.
WOW Air collapsed a year ago. Primera Air went kaput in 2018. And now, Norwegian has stopped flying between the U.S. and Europe altogether.
These budget carriers drove flight prices to Europe down to record lows in recent years – as low as $300 round-trip (or even less.) Sure, you can snag a cheap flight on one of these barebones airlines. But they've also forced major airlines like Delta, American, United, and their international partners to compete on price, too. And that's a win for consumers. Without that competition from the likes of Norwegian, the pressure on those bigger carriers is gone.
Fortunately, there's reason for optimism: Those budget carriers are making a comeback … under a different name. Two officials from WOW started PLAY airlines, with plans to start flights to the U.S. next summer. Norse Atlantic Airways – founded by Norwegian's creator – has similar plans.
Review: What It's Like Flying Newcomer PLAY Airlines
For now, we're still finding some dirt-cheap fares to Europe – though there's no question it's gotten a bit harder. And the future of cheap flights hinges on that competition staying strong.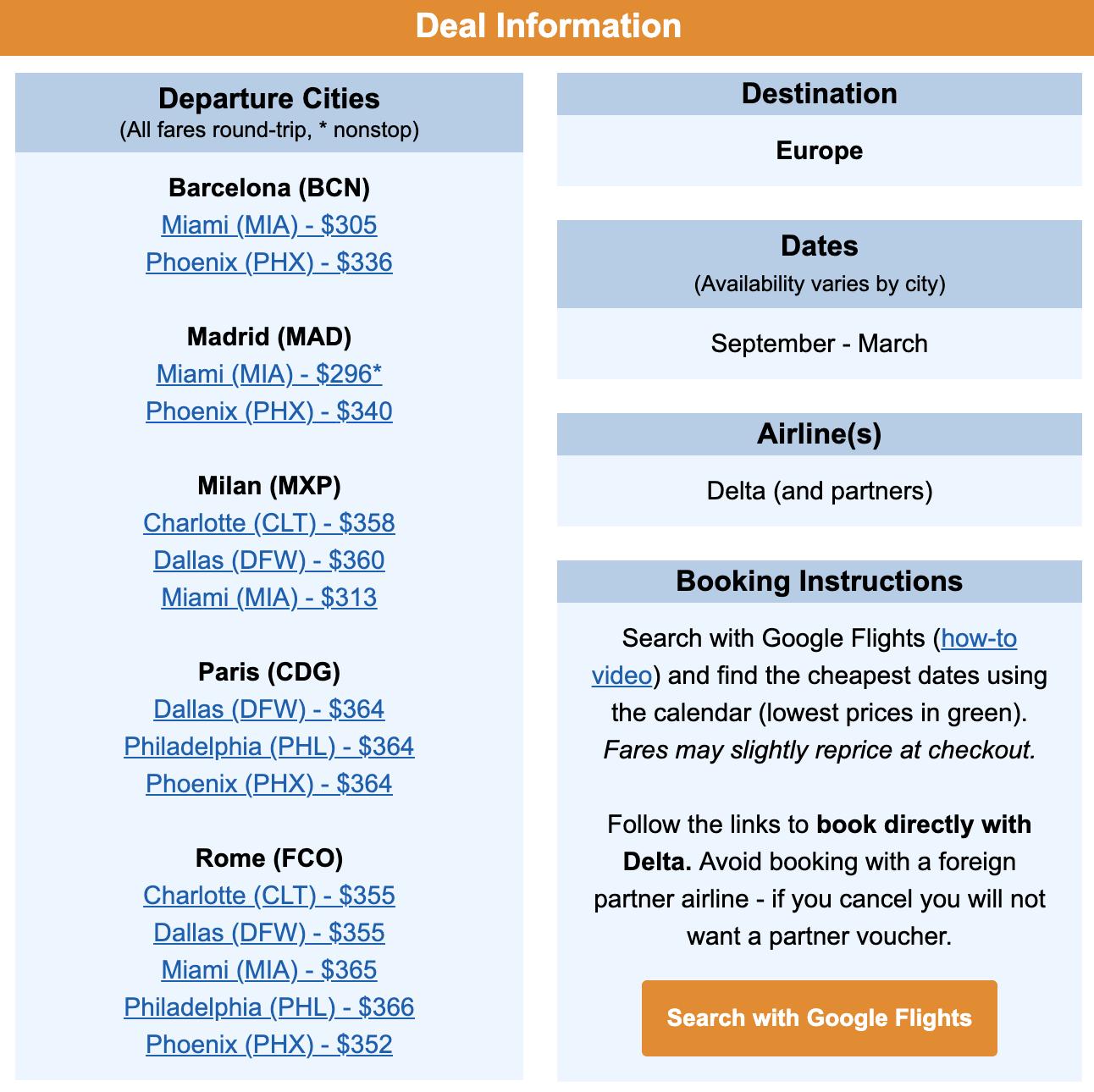 Jet Fuel Prices
The cost of oil sunk to record lows at the start of the COVID-19 pandemic. And that's huge for airlines: Fuel costs are a huge expense. The lower fuel prices go, the more freedom they have to offer incredibly low airfare like this one to Iceland.
Jet fuel is one of the biggest costs for each and every airline. It's another huge factor in the price of travel. And while it dropped like a rock in 2020, it surged in 2021 and again in 2022 as war broke out overseas – and airline executives are taking notice.
In fact, crude oil prices are up about 100% from last year. That's not great news if you love cheap flights.
Crude oil prices have steadily climbed over the last year. Airline CEOs were not shy about pointing to these numbers in their most recent comments and investor calls.
"Higher jet fuel prices lead to higher ticket prices," United CEO Scott Kirby told CNBC's Squawk on the Street late last year. "Ultimately, we'll pass that through."
United is not on an island here. Delta also projected that crude oil prices could stunt the airline's recovery slightly, and American Airlines CEO Doug Parker primed customers for some crude oil-related fare increases during American's earnings call, too.
"Oil is our second largest expense," Parker said, according to Business Insider. "So when it increases, the cost of air travel increases."
As those jet fuel costs continue increasing, people are wondering if they will last. Keep in mind that while airlines may pass some of their higher costs onto consumers, they won't – and can't – hit each of the millions of fares they sell with an increase to compensate. Airfare is not a monolith – it does not rise and fall as one.
Just because one flight gets more expensive doesn't mean they all will.
Bottom Line
Trying to predict when airfare prices will go up or down is more art than science. It can be unpredictable, given the puzzling sales we see from airlines day after day, year after year. Cash grabs, mistake fares, flash sales, and fare wars can spring up at any moment.
There are still bargains to be had now for future travel. Despite some increases in flight prices and warning signs ahead, we're still bullish on the future of cheap flights as we all return to the skies in 2022.