After opening the fantastic Capital One Lounge in Dallas-Fort Worth (DFW) a year ago, the bank behind the Capital One Venture X Rewards Credit Card has struggled to build on that success. Two more lounge openings in Denver (DEN) and Washington, D.C.-Dulles (IAD) were pushed into 2023, while they tried and failed to snag space in several other airports.
It's finally got another lounge location on the map: Las Vegas (LAS). 
The Clark County Board of Commissioners on Tuesday approved a lease agreement paving the way for Capital One to open a new lounge at the Las Vegas airport, according to public documents. The initial plans call for a 7,875-square-foot space located at the center of the D concourse, wrapped around the concourse rotunda. The American Express Las Vegas Centurion Lounge isn't far away.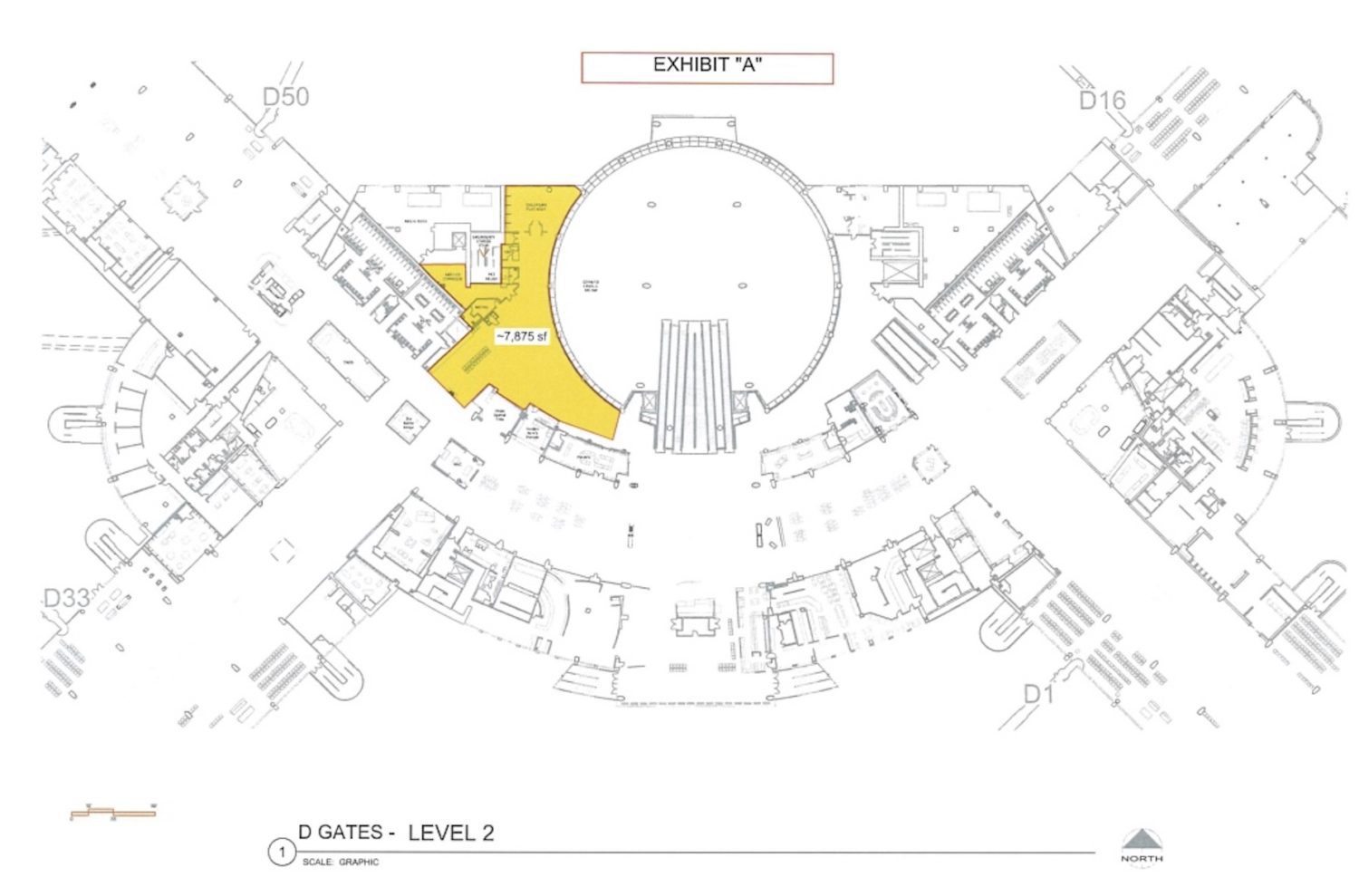 A Capital One spokeswoman confirmed the upcoming Las Vegas location but did not provide a timeline for opening. The bank promised its Las Vegas location will offer "premium amenities that provide visitors with an elevated travel experience from the moment they step through the door."
"We will release more details on our new Capital One Lounge at LAS as the opening approaches, including projected opening timeline, amenities, and other details," the spokeswoman said.
The future lounge space is currently open terminal space including some open seating, a small aviation museum display, a nursing suite, and a children's playground. The lounge will overlook the rotunda and will be found directly at the top of the escalators in the D concourse.

While Capital One hasn't said much publicly, the bank made it clear in documents submitted to the county that it plans to replicate the excellent experience it debuted in Dallas last fall. A unique Grab and Go food section is in the works along with a full bar and coffee cafe, including cold brew and draft lattes, among other items. The materials also advertise soundproof relaxation rooms, luggage lockers, power at every chair, and high-speed Wi-Fi throughout the lounge.
Just like the sole Capital One Lounge today, Capital One Venture X Rewards Credit Card holders can get in for free – and bring two guests, as well. Travelers with the Capital One Venture Rewards Credit Card and Spark Miles cardholders will get two free visits per year, then discounted access rates. Everyday flyers can pay $65 a pop to enter this lounge.

While their vision of building out a lounge portfolio has been easier said than done, there's no question Capital One has raised the bar for airport lounges down in Dallas. It's a tranquil, well-designed space with top-notch food and drinks – both complimentary, of course – offering amenities you won't find in other U.S. airport lounges. If you ask us, it's the best lounge in the U.S.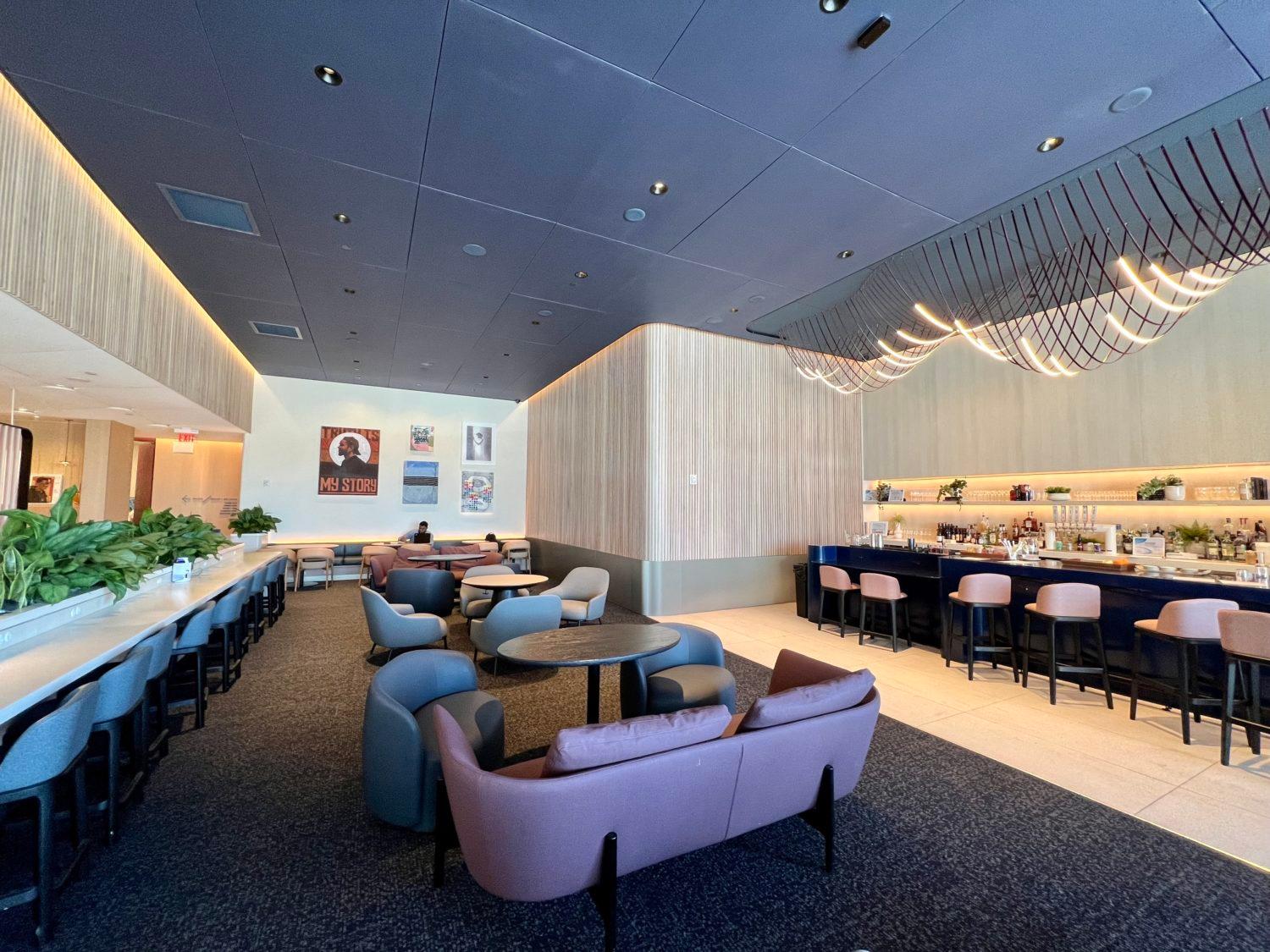 Read our full review of the Capital One Lounge in Dallas!
The agreement approved Tuesday by the Clark County Board of Commissioners – the airport's governing board – calls for a 10-year lease of the space, with an option for a five-year extension. Capital One is also agreeing to a $1 million annual advertising campaign inside the airport for two years after the lounge opens.
It turns out the second time was the charm for Capital One in Sin City. Together with its lounge operator partner, Plaza Premium, the bank lost out on a bid for a smaller space in the C gates earlier this year to Chase and its budding portfolio of Chase Sapphire Lounges. Capital One also lost a bid to Chase for a lounge space in Phoenix.
Yes, the airport lounge war is on – and it's cutthroat. Chase is planning to open at least nine of its own Sapphire lounges. American Express is opening a handful of new Amex Centurion Lounges in the months ahead and expand existing locations. All the while, airlines like Delta, American, and United are opening new lounges and refreshing old spaces, too.
But now, Capital One finally has a fourth lounge location in the works. Lounges in Denver and D.C. are expected to open sometime next year. And Capital One recently unveiled its plans to open creative new dining spaces called Capital One Landings in New York City-LaGuardia (LGA) and Washington, D.C.-Reagan (DCA).
Read next: Everything you need to know about Capital One Lounges