Today's guest post is by lifestyle and travel blogger Gary Bushrod. Read more of Gary's articles at CatchGifUCan.com and make sure to like him on Facebook, and follow him on Twitter and Instagram!
"How are you traveling so much? You must have a lot of money to waste!"
"Sit down somewhere!"
No – I will not. As a kid, I was not afforded the privilege of traveling, going on family vacations, or doing much of anything fun outside of my school activities and playing with friends in the neighborhood. My first time on a plane was to Cancun, Mexico for a high school graduation trip. Most of my family is not into traveling. Even today, they are either scared of planes and ships, or they simply prefer to stay within the comforts of home. I have always wanted to travel. Yet, even after finding full-time employment after receiving a bachelor's degree, I believed that traveling required too much time, planning, and most importantly, money.
These days, those are no longer my beliefs. Now, traveling – domestic and internationally – can cost you the equivalent of a nice pair of shoes, or a couple nights at the bar. There are a number of websites and social media accounts that provide minute-by-minute deals that can get you on an affordable flight. My motto is "book the ticket." The days of lengthy vacation planning for specific destinations are long gone. I rely solely on these airfare deals (and airline website glitches), so the key is spontaneity and flexibility. I was one of the lucky travelers who snagged round-trip airfare to Abu Dhabi for under $200. I was also able to book an inexpensive flight to Sweden and many domestic trips. Last year, I booked a round-trip weekend getaway to Atlanta for only $65! When you see these deals, BOOK THE TICKET! Second-guessing the decision, making excuses for why it won't work, or waiting for indecisive friends, you will literally miss out on a world of fun and countless cultural experiences. It is important to note that most airlines offer a full refund if you book, but change your mind within 24 hours. That is even more of a reason to "book now and plan later."
Speaking of indecisive friends– you may sometimes find it best to travel alone, and that is okay. My trip to the United Arab Emirates was my very first solo trip; it was phenomenal. I did not have to worry about planning an itinerary with anyone else, considering others' finances, or waiting around for those friends who take forever to make moves. In addition, traveling by myself left me open to meeting new friends on the UAE's soil, and I have established new relationships with people who do not live in the United States. Planning solo trip itineraries can seem intimidating, but a few Google searches can put your nerves at ease. There are plenty of travel forums and several social media travel groups to engage with. Travelers, who have journeyed to the destinations you are going to, are typically more than willing to share their personal experiences and "must-sees."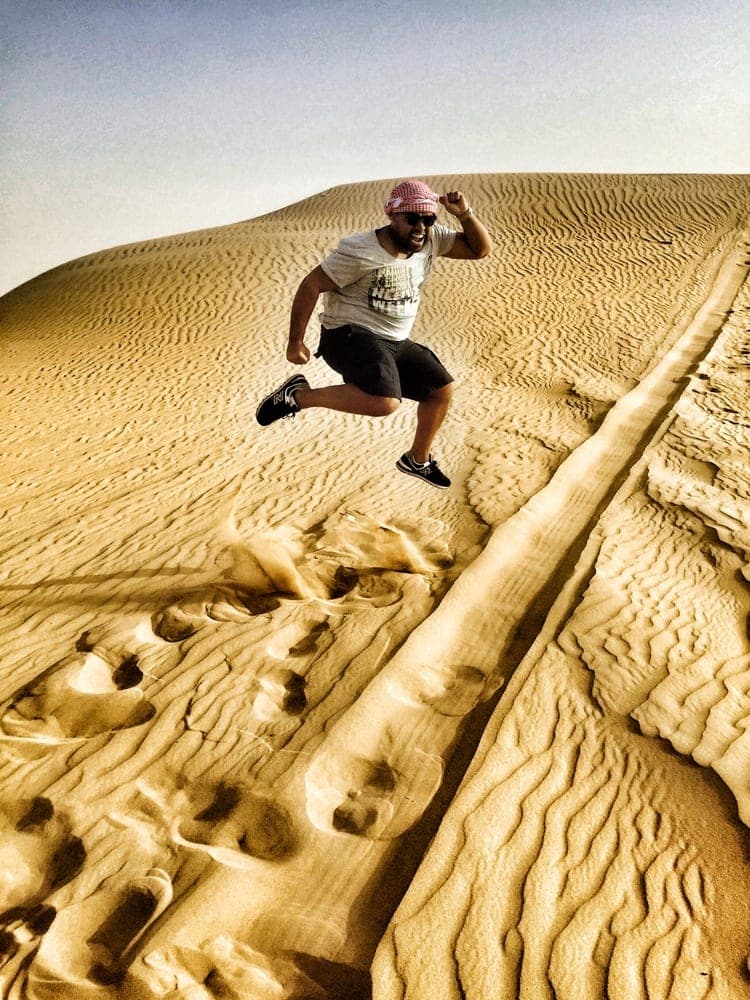 It is a growing assumption that frequent travelers do not have full-time jobs or other constant obligations. This assumption would be incorrect. I am gainfully employed on Wall Street and am obligated to be at the office five days a week. I am, also, one that makes time for what I want to do– travel. This is how you can do the same:
Ration and save your vacation days. Avoid wasting your PTO (paid time off) with one-off days because you don't feel like working. Also, don't waste all of your PTO during the holiday season. Chances are, most of your co-workers will be taking off during that time, so your workload will most likely be extremely light anyway.
Use PTO on Mondays and Fridays. Sometimes, a four-day weekend or adding a day onto a holiday weekend is just enough to fit in a significant vacation.
If you have the ability to work remotely, utilize that privilege during domestic trips. Say, for example, you live in New York City and you plan a trip to Los Angeles from Saturday to Tuesday. Why not work remotely? Working remotely from LA is better than working in your office, right?
If your sick days are separate from your vacation days, use them. In today's world, we tend to stray away from using sick days, and either resolve to drag our sickly bodies into the office, or commit to working remotely while sick. Stop that. Sick days are there for a reason! Those can be used as "one-off days" or "mental health" days.
As soon as you book a trip, add it to your work calendar and start making plans to be away from the office. This is important! It prevents co-workers from scheduling meetings with you on the days you will be out. (Again, if you realize after booking a ticket that it really does not work with your schedule, you will have 24 hours to cancel your trip for a full refund.)
Lastly, show your friends and colleagues that you are willing to travel with them without giving a laundry list of excuses. There are times that I am extremely busy and am unable to catch a deal at the right moment. Luckily, my friends know that I am always willing to get away (schedule permitting). They may text me about a deal they discovered, I agree to go, and we book the ticket. Without that text, I could have missed out on a trip of a lifetime. The "Etihad error fare" to Abu Dhabi was a perfect example of when a simple text saved the day.
Traveling is not solely reserved for artists, professional nomads, and freelancers. Speaking from the standpoint of someone who's been in Corporate America for over ten years, it is very much possible to thrive professionally while seeing the world. Subscribe to travel websites, join travel groups, follow social media accounts, and be ready to book the ticket when you see a juicy deal come your way. Special tip: Avoid sharing a flight deal or error fare until after you and your travel partners have booked tickets. You wouldn't want to contribute to an airline site server being overloaded while you're trying to book, or sale fares being sold out before you could take advantage, would you?
Read more of Gary's articles at CatchGifUCan.com and make sure to like him on Facebook, and follow him on Twitter and Instagram!