Ever since its launch in 2016, the Chase Sapphire Reserve® has been in the discussion as one of the best travel rewards credit cards. And right now, you can earn 60,000 Ultimate Rewards points after spending $4,000 in the first three months of card membership.
These ultra-valuable Chase points can easily be redeemed for free travel through Chase or transferred onward to airline and hotel partners. But the card also comes with some major travel perks and benefits you won't get on other Chase cards.
It starts with a $300 annual travel credit that automatically kicks in to cover travel expenses, easily taking the sting out of the card's $550 annual fee. You can cover the cost of enrolling in Global Entry or TSA PreCheck with a credit of up to $100. The Chase Sapphire Reserve will get you into thousands of airport lounges around the world, and even let you bring up to two guests with you at no additional charge. Plus you get unbeatable travel insurance, rental car coverage, and more.
But to make the most of these benefits (and make sense of that big annual fee), you'll need to maximize them. So here's a rundown of the best Chase Sapphire Reserve benefits and how to put them to use.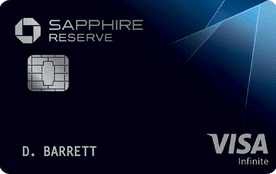 Click Here to get more information about the Chase Sapphire Reserve®.
Doing the Math on Chase Sapphire Reserve Benefits
First things first, you need to get the Chase Sapphire Reserve card to get all these benefits. And while the annual fee is $550, you can easily come out ahead on that cost if you play your cards right. 
Let's do some quick math on that annual fee. For starters, you'll earn an 60,000-point bonus after spending $4,000 within three months. Those points alone are worth at least $900 toward travel when you use them through the Chase travel portal – but you can get much more value by using Chase transfer partners.
Read our guide to some of the absolute best Chase redemptions!
Beyond the value of the points, there's that $300 travel credit you get each year. You get a $100 credit to apply for Global Entry or TSA PreCheck, which is good once every four years.
Add it all up, and you can easily come out way ahead in your first year with the Chase Sapphire Reserve.
Starting in your second year of card membership, the value you can squeeze out of it will be all about how you can use your points and maximizing the annual $300 travel credit which effectively brings your annual fee down to at least $250 out of pocket.
Getting into Airport Lounges
With the Chase Sapphire Reserve, you get access to more than 1,200 Priority Pass lounges worldwide. Better yet, your Priority Pass membership will get you and up to two traveling companions access to the lounges free.
But first things first, you'll actually need to activate your complimentary Priority Pass Select Membership to get into Priority Pass lounges. Luckily, you can easily do this online in your Chase account once you have set up your account.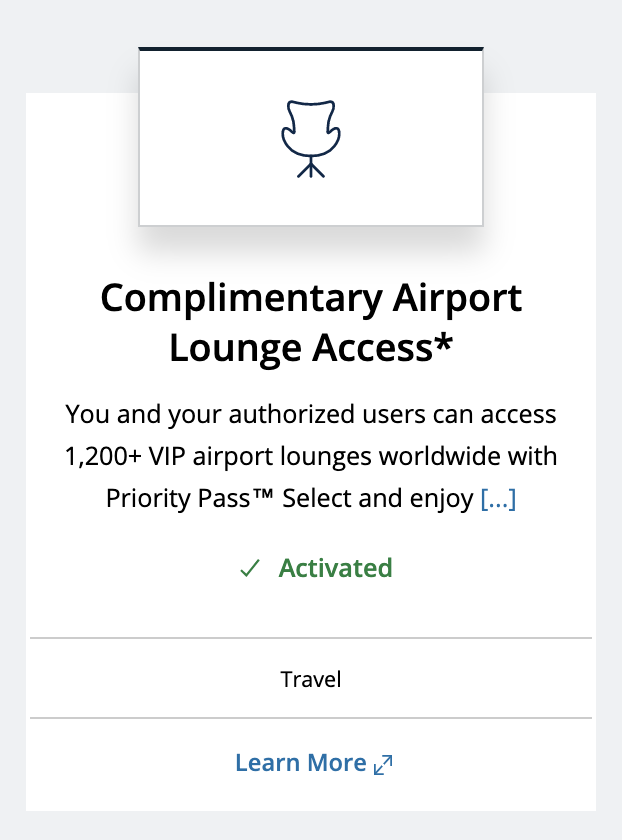 You should get your card within a week or so, and be sure to save the materials to register your account online. Once you're logged into the Priority Pass app, you can simply pull up your digital card on the app at lounge entrances rather than carry it in your wallet.
Bonus: You can even access a number of airport restaurants and dine for free with a Priority Pass membership. And after American Express ended this benefit on top-tier cards like the Platinum Card® from American Express, the Chase Sapphire Reserve is one of the best cards to eat for free at airports.
Soon, the lounge access will get even better.
Chase has big plans to compete with both American Express and Capital One by rolling out its own network of Chase Sapphire branded lounges.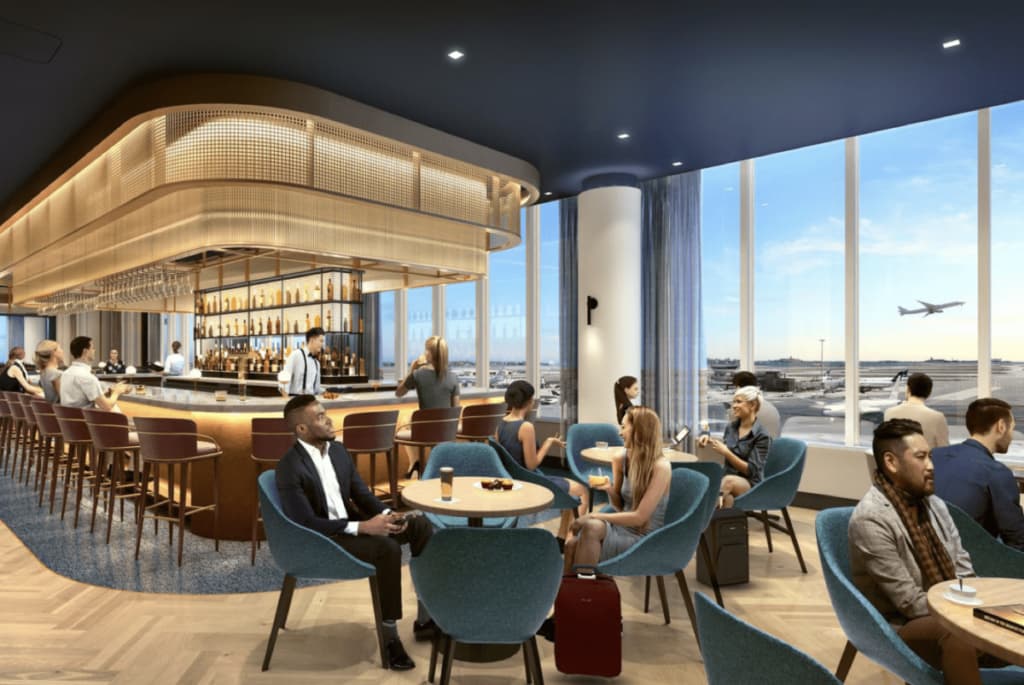 To date, none of the lounges are open. But Chase has plans to open up spaces in the following locations:
Boston (BOS) between Terminals B and C
San Diego (SAN) in Terminal 2
Phoenix (PHX) in Terminal 4
New York City-LaGuardia (LGA) in Terminal B
Las Vegas (LAS) in the C Concourse
Washington, D.C.-Dulles (IAD) in Concourse A
Hong Kong (HKG) in Terminal 1
Chase has been tight-lipped about both opening dates and how travelers will access these lounges. However, we have to imagine that Chase Sapphire Reserve cardholders will get complimentary access when they finally do open.
Your $300 Travel Credit
No travel perk is easier to use than this one.
The $300 Chase Sapphire Reserve travel credit is applied to your account each year after you pay your card's annual fee. For new cardholders, the annual fee is charged after your first statement with the Chase Sapphire Reserve closes. That means you'll have the travel credit available to use about a month after opening the card.
You'll get this credit every year at the same time, right after you pay your annual fee.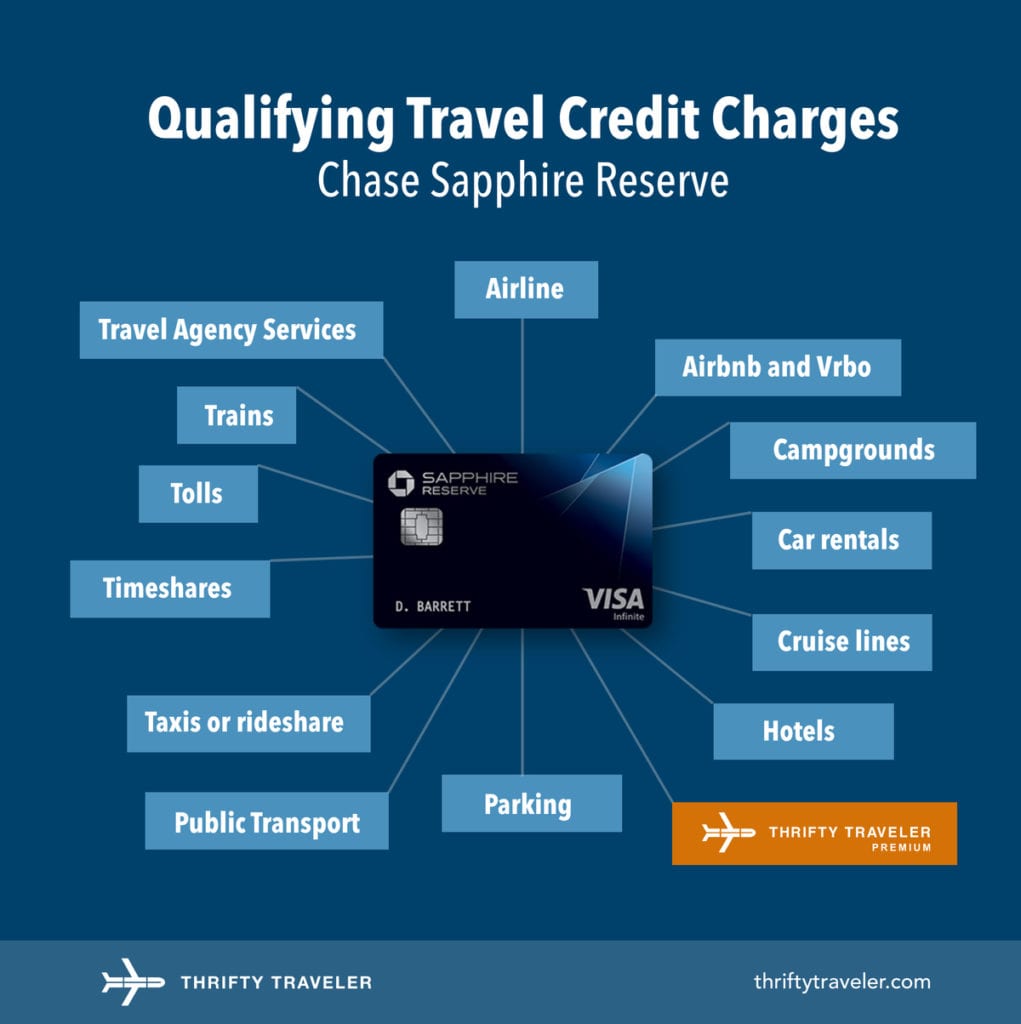 Any purchase that Chase considers travel will qualify for the $300 annual travel credit on the Chase Sapphire Reserve. And that covers a lot of ground, including many expenses you might not normally consider "travel" like parking fees, tolls, and campgrounds. Of course, buying flights, paying for hotels, or renting a car will trigger it, too.
Thrifty Tip: Use your Chase Sapphire Reserve travel credit to pay for Thrifty Traveler Premium, our flight deal service that will save you $250+ on every flight!
There is no paperwork to fill out, or hoops to jump through, simply pay for travel purchases on your Chase card and you will be automatically reimbursed until you hit the $300 maximum.
It is also important to note that while you will typically earn 3x Chase Ultimate Rewards points per dollar spent on travel, purchases reimbursed with your $300 credit will only earn 1x point. You won't start earning 3x on travel until after you have exhausted your annual travel credit. 
Read More: All About the $300 Chase Sapphire Reserve Travel Credit
Enroll in Global Entry or TSA PreCheck
For any frequent traveler, Global Entry and TSA PreCheck are a must. PreCheck is your ticket to skip the long lines and speed through airport security, while Global Entry can get you through immigration faster. And the Chase Sapphire Reserve can get you both.
The card offers up to a $100 credit every four years to sign up for either one of these five-year memberships.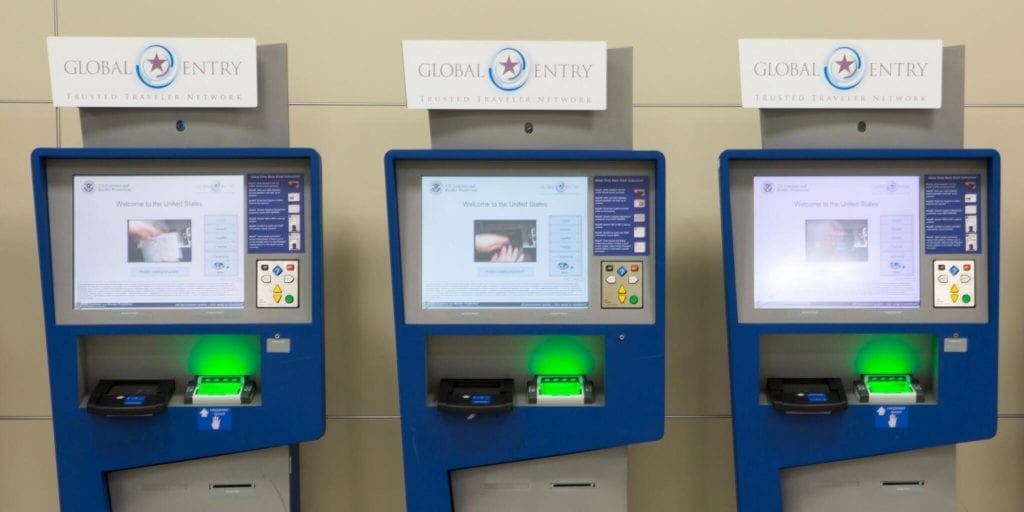 Weighing PreCheck versus Global Entry? Our recommendation is to opt for Global Entry, as your membership actually comes with PreCheck, too. Read our in-depth guide on how to get signed up for Global Entry. And learn everything you need to know about applying for and using TSA PreCheck.
All you have to do to get this benefit is pay your application fee with your new Chase Sapphire Reserve card. The expense should get instantly reimbursed. Already signed up for one of these great trusted traveler programs? Use your card to pay for a friend or family member's application!
Primary Car Rental Insurance
This primary coverage from Chase Sapphire cards replaces the typical "collision damage waivers" – or loss damage waivers – that car rental companies are required to offer. This policy will provide reimbursement for damage due to collision or theft on a rental car. So if you get into an accident, it will cover the costs of any damage up to the cash value of the vehicle.
To use this benefit you must charge your rental car to your Chase Sapphire Preferred Card or Chase Sapphire Reserve.
And you also must decline the rental company's collision damage waiver or loss damage waiver. If you do not decline the car rental company's collision damage waiver, your Chase coverage will be voided.
Read more: All About the Chase Sapphire Rental Car Insurance Benefit
DoorDash Statement Credits & DashPass Membership
Chase has also added a $5 monthly DoorDash credit for Sapphire Reserve cardholders. You'll also get a complimentary DoorDash DashPass membership which provides access to free deliveries and lower platform fees.
The credit can be redeemed by DashPass members in the DoorDash app and Reserve cardholders can accumulate the credit for up to three months before expiration (for a maximum of $15 total credit to redeem).
Roadside Assistance
You get 24-hour towing assistance (up to $50), 24-hour lockout assistance (up to $50), up to two gallons of fuel delivery, and flat tire changing service all included with your card membership.
Trip Delay &  Baggage Delay Insurance
If your travel is delayed by the airline for more than 12 hours or requires an overnight stay, you and your family are covered for expenses not reimbursed by the airline. This includes meals and lodging up to $500 per ticket.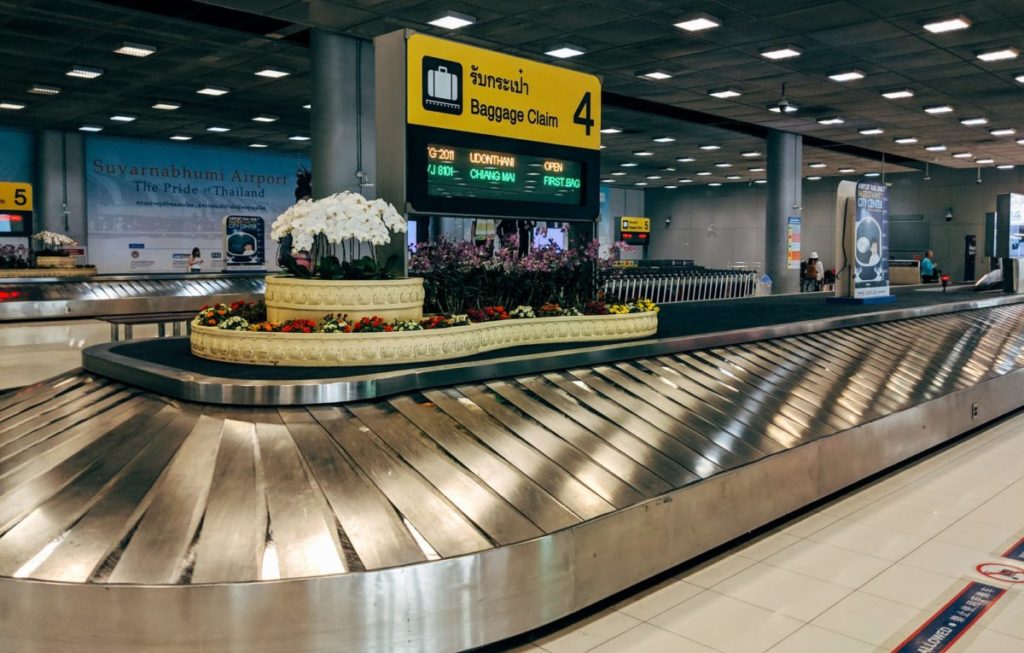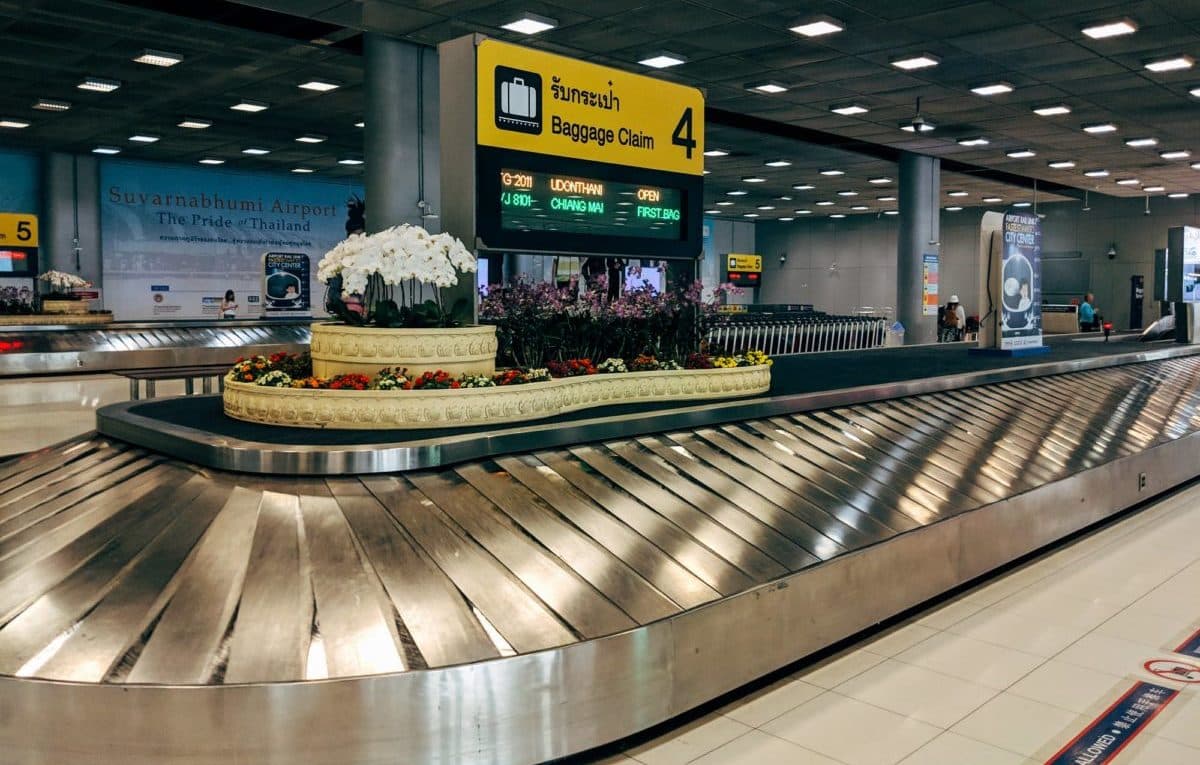 If your baggage is delayed by the airline over 6 hours, you will be reimbursed up to $100 a day for 5 days for essentials like clothing and toiletries.
Trip Cancellation & Trip Interruption Insurance
If your trip is canceled or cut short by sickness, severe weather, and other covered situations, you can be reimbursed up to $10,000 per person and $20,000 per trip for your pre-paid, non-refundable travel expenses, including passenger fares, tours, and hotels.
What is Covered
This is not an exhaustive list, but examples include:

Accidental bodily injury, loss of life, or sickness experienced by the Cardholder, a traveling companion or an immediate family member of the Cardholder or a traveling companion
Severe weather that prevents the start or continuation of a covered trip
Terrorist action or hijacking
Jury duty or a court subpoena that cannot be postponed or waived
What is Not Covered
This is not an exhaustive list, but examples include:

Travel arrangements canceled or changed by an airline, tour operator, or any travel agency unless the cancellation is the result of severe weather or an organized strike affecting public transportation
Change in plans or financial circumstances
A pre-existing condition
Traveling against the advice of a physician
A declared or undeclared war
Trips that exceed 60 days in duration are not covered
Financial insolvency of the Cardholder's travel agency, tour operator, or travel supplier
Medical Evacuation & Travel Accident Coverage
The card provides coverage up to $1,000,000 for accidental death or dismemberment, or a combined loss of speech, sight, or hearing, experienced on a covered trip. Benefits are available when some portion of a trip has been purchased with the card or with Ultimate Rewards points earned on the card.
The card will also provide coverage for a medical evacuation. If you or a member of your immediate family are injured or become sick during a trip far from home that results in an emergency evacuation, you can be covered for medical services and transportation up to $100,000.
Visa Infinite Concierge Service
Receive access to a dedicated line that can help you track down reservations at restaurants, purchase tickets on your behalf, or even buy flowers for a significant other.
Pay Yourself Back Feature
Back in 2020 when most travel was on hold, Chase got creative by rolling out a new benefit for Chase Sapphire Reserve cardholders called "Pay Yourself Back."  It allows you to use Chase Ultimate Rewards points to cover purchases at Airbnb, on dining, and you can even use it to cover some or all of the card's $550 annual fee.
The categories rotate, but through at least the end of the year, it will work for both Airbnb and dining purchases.
Read More: The Ultimate Guide to Using the Chase Pay Yourself Back Benefit
Authorized Users Get Benefits, Too
Authorized users of the Chase Sapphire Reserve cost  $75 per year. In order to add an authorized user to your card, all you have to do is log into your online account. Go to the management page and from there, you can click on "things you can do" and select "add an authorized user."
Authorized users get access to a lot of the same benefits as the primary cardholder. Here's what they get. It's important to note that while authorized users get access to a lot of the credits, they don't get additional credit.
Sign-up Bonus of 60,000 Ultimate Rewards.

No.

If the sign-up bonus is important they will want to apply for their own card.

Earn rewards points.

Yes.

All rewards points earned by an authorized user will be pooled in the primary cardholder's account. 

Priority Pass Lounge Access Yes. 

Authorized users can get their own Priority Pass membership and have the ability to bring up to two of their own guests at no additional charge.

$300 Travel Credit Yes. 

Authorized users do not get an additional $300, but travel spending on their card will qualify for the credit.

$100 GE/TSA Precheck Credit Yes. 

Authorized users do not get an additional credit but they can use it. 

Primary Car Rental Insurance

Yes.

To get this benefit an authorized user must use their Chase Sapphire Reserve to rent the car.

Trip Delay & Baggage Delay Insurance

Yes. 

As long as the card is used to book a trip, these benefits are available to authorized users. 

Trip Cancellation & Trip Interruption Insurance

Yes. 

As long as the card is used to book a trip, these benefits are available to authorized users. 
Bottom Line
An annual fee of $550 can trigger some major sticker shock. But when you look closely at all of the benefits the Chase Sapphire Reserve offers, it can quickly become worth the price.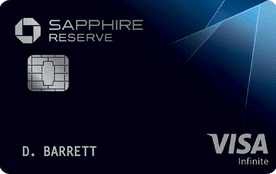 Click Here to get more information about the Chase Sapphire Reserve®.