When you're dealing with credit card points and airline miles, there are some key differences. The ability to transfer credit card points to different airline and hotel accounts makes these points insanely versatile and valuable. And that's an area where American Express Membership Rewards points truly excel.
With nearly two dozen airline partners and hotel chains at your disposal, American Express points open up a world of travel opportunities. But whether you're a newbie to points and miles or an old hand, there's no denying these transfers are a whole new can of worms, with confusing twists and considerations to keep in mind.
We'll show you how to transfer your American Express Membership points – and some of the best partners to keep in mind.
22 Amex Transfer Partners to Choose From
Before we get into the "how?", let's cover the "where?" As in, where can you transfer your American Express Membership Rewards? With more than 20 transfer partners overall, American Express has the largest stable of airline and hotel partners out there. 
Below are the current options, as well as how long it takes to move points from your American Express account to an airline or hotel brand.
American Express Transfer Partners
| Program | Type | Transfer Ratio | Transfer Time |
| --- | --- | --- | --- |
| Aer Lingus | Airline | 1:1 | N/A |
| AeroMexico | Airline | 1:1.6 | 2-12 days |
| Air Canada Aeroplan | Airline | 1:1 | Instant |
| Air France/KLM | Airline | 1:1 | Instant |
| Alitalia | Airline | 1:1 | Instant |
| ANA | Airline | 1:1 | 1-2 days |
| Avianca | Airline | 1:1 | Instant |
| British Airways | Airline | 1:1 | Instant |
| Cathay Pacific | Airline | 1:1 | 1-7 days |
| Delta | Airline | 1:1 | Instant |
| El Al | Airline | 50:1 | Instant |
| Emirates | Airline | 1:1 | Instant |
| Etihad | Airline | 1:1 | Instant |
| Hawaiian | Airline | 1:1 | Instant |
| Iberia | Airline | 1:1 | 1-3 days |
| JetBlue | Airline | 1.25:1 | Instant |
| Qantas | Airline | 1:1 | Instant |
| Singapore | Airline | 1:1 | 12-48 hours |
| Virgin Atlantic | Airline | 1:1 | Instant |
| Choice Privileges | Hotel | 1:1 | Instant |
| Hilton Honors | Hotel | 1:2 | Instant |
| Marriott Bonvoy | Hotel | 1:1 | Instant |
Let's go over some important points before we highlight some of the strongest partners. Unlike Chase, from which every single point transfers on a 1:1 basis to an airline or hotel account, there are some poor transfer ratios here. Whether it's the 1.25:1 ratio with jetBlue (where 25,000 points gets you 20,000 jetBlue miles) or the horrible 50:1 ratio with El Al, these should be avoided.
And while Chase has some very valuable hotel transfer options like Hyatt in its portfolio, it's an admittedly weak spot for American Express Membership Rewards.
That said, there are a handful of great options to consider here:
Transfer Bonuses Sweeten the Deal
You like airline miles, right? How about some free miles?
A few times every year, American Express teams up with a specific airline and give travelers a bonus to transfer their miles. From 10% extra to 30% or more, these bonuses are basically free airline miles.
Virgin Atlantic has offered several 30% transfer bonuses within the last year. The same is true for Air France/KLM. British Airways, Iberia, and Aer Lingus – all part of the same parent company – offered an outstanding 40% bonus when transferring Amex points last year, too.
And Chase barely competes. To date, Chase has rarely offered a similar bonus. That's part of the reason why, in the battle between Amex points vs Chase points, Amex reigns supreme.
Curious how to track when these transfer bonuses pop up? Log in to your Amex account and check out the list of transfer partners, or just sign up for our daily newsletter. We'll let you know as soon as one of these great offers pops up.
How to Transfer American Express Membership Rewards Points
American Express allows you to transfer Membership Rewards points in 1,000-point increments (except jetBlue, which allows transfers of 250 points at a time) to any of the partners listed in the table above. Just how many points you'll get will depend on each partner's transfer ratio. 
Thrifty Tip #1: You'll need an account with that airline or hotel chain before you start the transfer. No matter the airline or hotel, creating one of these accounts is gree and only takes a few minutes.
First things first, you'll want to log in to your Amex account for the card that earns you Membership Rewards points. From there, click the "Rewards" option in the menu bar. 
From here, click the "Transfer Points" tab and then hit "View All" when it pops up below. 
And voila: All your transfer partner options will pop up. Any loyalty accounts you've already linked will hover at the top of the page. And any current transfer bonuses will be highlighted with some handy orange text and a big "OFFER" sticker.
Just beware: Once your transfer goes through, you can't pull those miles back into your Amex account. That makes it critical to do your research and make sure sending your miles to that partner is the best way to go, and that the award tickets you want to book are available. 
Once you've decided where you want to transfer your points and linked the account, you're ready. Just click on the account and enter how many points you want to transfer over.
With a handful of different transfer ratios, it can be difficult to keep track of how many miles you'll actually get. Luckily, Amex makes it very clear just how it shakes out.
You'll have to enter some details from your Amex card to finalize the transfer. And finally, there's one last quirk to be aware of. When you transfer to U.S. airlines (Delta, jetBlue, or Hawaiian), you'll get hit with a small fee: .06 cents per point. A transfer of 20,000 Membership Rewards points will cost you $12. These fees are capped at $99. And while American Express allows you to cover the fee with points, that's a bad decision.
Once you're done, just hit confirm and transfer those points. Most of these transfers will clear instantly, but a handful of partners take 12 to 48 hours or more. Check out the chart above to get a sense of how long it may take to get those miles in your account.
Thrifty Tip: Want to combine with a spouse, friend, or family member? If you add them as an authorized user, American Express allows you to transfer Membership Rewards directly to their own airline or hotel accounts.
How to Earn Amex Points
Now you just need some American Express points. You're in luck. American Express has a handful of credit cards to earn Membership Rewards points.
We love the Platinum Card® from American Express. It starts with a 100,000 point welcome bonus after spending $6,000 in six months, but be sure to check and see if you qualify for a 150,000-point bonus via CardMatch That's a huge stash of points that could get you some serious travel. Add in the unbeatable suite of travel perks like unrivaled lounge access, $400 in credits split between airline fees and Uber rides, and it's easy to see why the Amex Platinum Benefits makes it one of our favorite cards.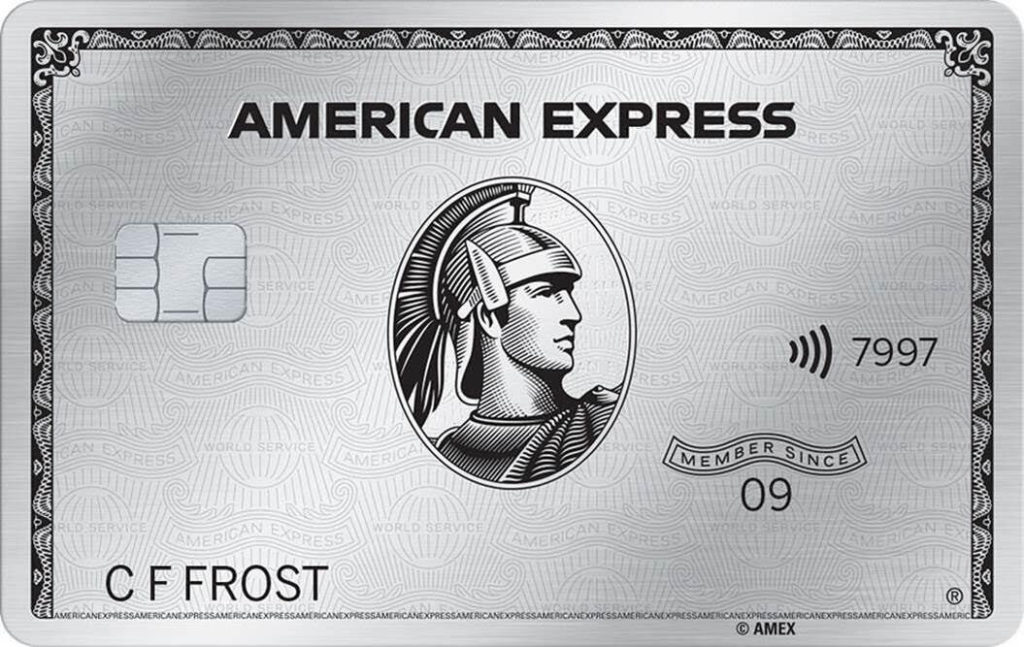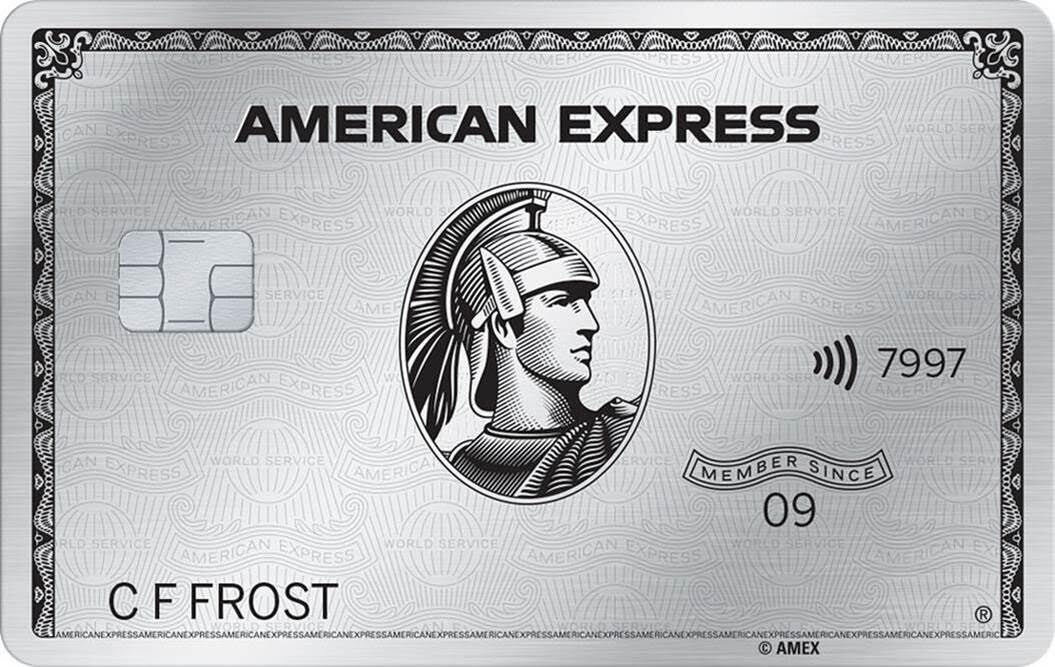 Click Here to learn more about the American Express Platinum Card. 
There's also the American Express® Gold Card, which is currently offering a 60,000-point welcome bonus after spending $4,000 in the first six months. But you may be able to qualify for a whopping 75,000-point welcome bonus using CardMatch, which is unbeatable.
After Amex revamped the card with some great rewards for dining purchases and credits, this card is easily one of the best all-around cards on the market (terms apply).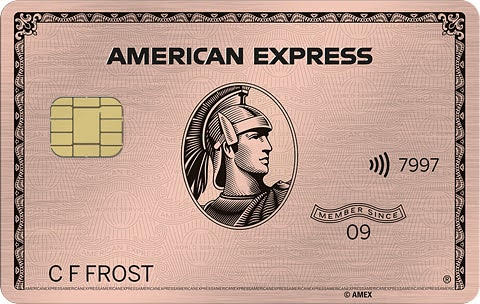 Click Here to learn more about the Amex Gold Card. 
And finally, there's the old kid on the block with a new look. The recently refreshed American Express® Green card
is potentially lucrative, with a sign-up bonus of 50,000 points after spending $2,000 within three months. The card also comes with a $100 membership credit toward CLEAR, the privately run security program, and another $100 credit for Loungebuddy.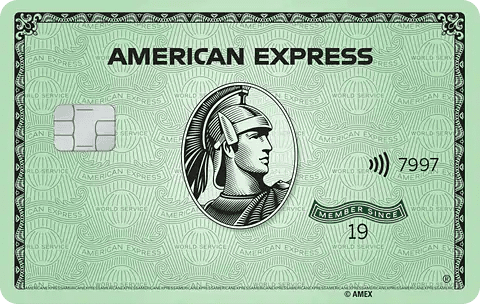 Click Here to learn more about the American Express Green Card. All information about The American Express® Green Card has been collected independently by Thrifty Traveler.
Bottom Line
It's not quite as simple as using your points toward a great flight deal, but transferring Amex points opens up a whole new world of travel. Use this guide to maximize those Amex points.