Transatlantic travel is booming this summer, with many Americans heading to Europe in record numbers. But the influx of travelers coupled with airport and airline staffing issues and ongoing strikes means disruptions are inevitable.
If your flight to, from, or within Europe is delayed or canceled, you're not totally out of luck. That's because Europe has far more protections for travelers than the U.S. thanks to a European Union regulation called EU261. 
For nearly two decades, Europeans have relied upon the EU261 rule to get a payday when things go wrong in the air: Up to 600 euros (or roughly $658 USD) depending on the flight and length of the delay. In some situations, travelers are guaranteed free meals and hotel stays. Despite its exit from the European Union, this same rule applies in the United Kingdom, too.
Even though we have shockingly few rights when flying here in the U.S., Americans can take advantage of this rule on flights across the pond … sometimes, at least. But the regulations are confusing, filled with ifs and buts that can make it hard to figure out whether you're entitled to a payout or not. And actually getting that money in your hands after a flight disruption can be easier said than done.
Here's how the EU261 rule works.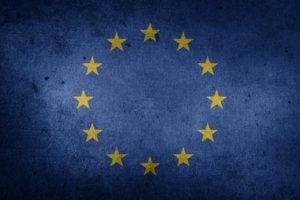 Read our op-ed calling for greater passenger protections here in the US!
What is the EU261 Law for Flight Delay Compensation?
In the U.S., regulators have left it up to the airlines to decide how to do right by consumers when they fail.
There's no legal requirement for airlines to compensate travelers  – or even to feed customers or put them up in a hotel when they get stranded overnight. Travelers are entitled to be placed on the next available flight (be it hours or days away) or request a refund and try to rebook their trip. And that's it.
It's much different in Europe. 
Since 2005, Europeans and tourists flying to, from, or within Europe have enjoyed some of the best consumer protections for air travel in the entire world. The law, dubbed EU261, requires certain airlines flying certain routes to compensate passengers for delays and cancellations in certain situations. If you'd like to view the entire regulation, you can find the document from the Official Journal of the European Union here.
But to save yourself the trouble of trying to read through the legal jargon, here are the basics.
Which Flights are Covered Under EU261 Rule?
Basically, any flight on any airline departing from a European airport is covered. That's true whether you're flying within Europe or heading west back to the States.
Flying from a non-EU airport to Europe? It depends.
Are Flights on U.S. Airlines Covered by EU261?
Sometimes, yes. Sometimes, no.
Any flight departing from an EU airport is covered. That means if you're flying back home on American, Delta, or United, the EU261 compensation rules will apply just the same as they would if you were flying an EU-based airline like Iberia, Lufthansa, or Air France.
However, if you're flying a US-based or Canadian-based carrier departing from North America to Europe, these flights are not covered. This means flights to Europe that are operated by airlines like American, Delta, United, Air Canada, Air Transat, or WestJet will not qualify for compensation under the EU261 law.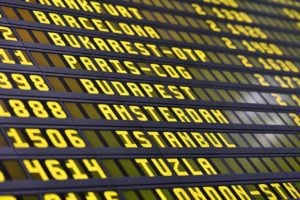 What if I'm Flying From the U.S. to Europe?
When flying from the U.S. to Europe, only flights operated by an EU-based airline will be eligible for EU261 flight delay compensation. This means if the operating airline is Aer Lingus, Air France, Iberia, Icelandair, KLM, Lufthansa, SAS, Swiss, TAP, or another EU-based carrier, the EU261 rule will apply.
But if you are flying on a flight departing from the U.S. to Europe on a non-EU-based airline, such as American, Delta, or United, your flight is not eligible.
The operating airline is held responsible. For example, if you purchased a flight from Chicago (ORD) to Frankfurt (FRA) on United's website, but Lufthansa actually operates the flight, the EU261 rule would still apply (since Lufthansa, an EU-based airline, is the operating airline).
The official EU website spells this out even further to say that if an airline happens to hire another aircraft to operate its flight, the airline which hires the aircraft is responsible and considered the operating airline under EU rules.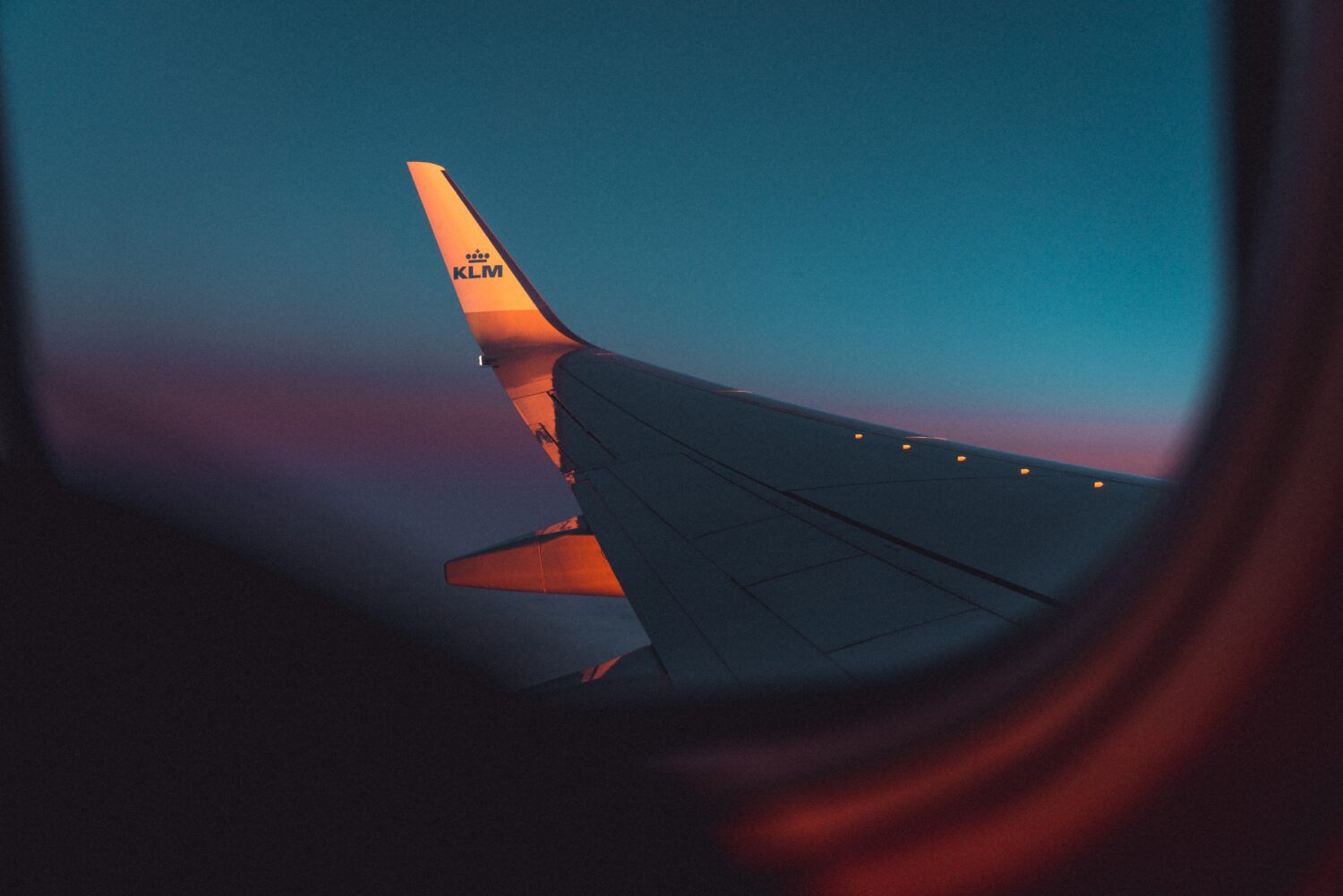 What if I'm Flying from Europe Back to the U.S.?
When flying from Europe back home, you don't need to worry about which airline you're flying.
All flights departing from Europe are eligible for flight delay compensation under EU261.
Are Connecting Flights Covered?
Yes.
As long as you are booked on one single itinerary, any flight that originates from an EU airport is eligible for flight delay compensation. This includes connecting flights that may be operated by a different airline – including U.S. carriers within the U.S. itself.
A recent court ruling clarified that these connections are subject to the EU261 compensation rules. For instance, if you were flying from Amsterdam (AMS) to Minneapolis-St. Paul (MSP) with a stop in Newark (EWR), a delay on the long flight to Amsterdam could qualify for compensation. But if you don't arrive in Minneapolis within four hours of your scheduled arrival, you could be eligible, too.
One more thing to note about connecting flights: Your final destination will be considered your destination in regards to the EU261 rule.
What About Flights within Europe?
All flights within Europe are covered under EU261, including flights on low-cost airlines like Ryanair, Vueling, and Wizz Air.
Just keep in mind that because these flights are much shorter, the payouts will be lower than a delay on a long-haul transatlantic route.
How Much is EU261 Compensation for Flight Delays?
The amount of compensation you'll receive varies based on the flight's distance. And the threshold for how long your flight can be delayed before you are entitled to any compensation goes up depending on the distance as well.
Flights under 1,500 km (932 miles): 250 euro (~$275) if you're delayed by at least two hours.
Flights between 1,500 – 3,500 km (932 – 2,175 miles): 400 euro (~$440) if you're delayed by at least three hours. This also applies to any intra-EU flight over 1,500 km.
Flights over 3,500 km (2,175 miles): 600 euro (~$658) if you're delayed by at least four hours.
All flights between North America and Europe fall in the highest category, so your arrival at your destination needs to be delayed by at least four hours in order to qualify for the 600-euro compensation when flying across the Atlantic.
If you're using the UK261 rule for compensation, the amount is pretty much identical when you figure in the exchange rate. It comes out to GBP 200, GBP 340, and GBP 520, respectively.
What Disruptions Qualify for EU261 Compensation?
Of course, not all delays are equal.
The EU261 rule only applies to delays that are within the airline's control. This means that any delay due to "extraordinary circumstances" does not qualify for compensation, which leaves a little wiggle room for the airlines to deny compensation … or at least try to.
By the letter of the law, delays that do not qualify for compensation include:
Delays related to weather, air traffic control, strikes, security risks, or political instability will not qualify for compensation.
Delays that do qualify:
Mechanical issues, crew-related (insufficient staff), late arrival of an aircraft, and generally any other delay that is wholly within the airline's control. This includes strikes involving airline staff.
Furthermore, a delay is calculated according to the time you arrive at the gate at your destination. This means a delayed departure can be made up in the air as long as you arrive within the required time threshold. But it also means if you touch down within the delay threshold, but are delayed past that threshold while on the taxiway before arriving at the gate, you will qualify.
You Must Check In On-Time to be Eligible
One thing worth noting is that you must check in for your flight by the minimum check-in time according to your airline in order to be eligible for any flight delay compensation. This can vary depending on your departure airport and airline so check with your airline for specifics. If no specific time is indicated, you must be checked in no later than 45 minutes before the published departure time. This includes online check-in.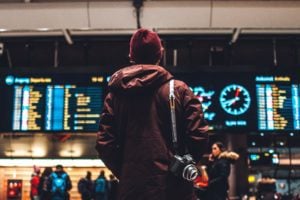 What If I Booked with Miles?
It doesn't matter if you booked using credit card points, an award ticket using miles, or cold, hard cash.
All normal flights are eligible for EU261 compensation, whether you booked with miles or paid cash. The only fares that won't be eligible under the EU261 rule are deeply discounted or free tickets provided by the airline that aren't available to the general public.
What if My Flight Gets Canceled?
The EU261 rule doesn't just work for flight delays.
You also may be eligible for compensation if your flight gets canceled within 14 days of departure. However, if your flight is canceled further in advance, you would simply be owed a refund or re-routing.
Just like with delays, if your flight is canceled for "extraordinary circumstances", you're not eligible for compensation. If your flight is canceled for reasons within the airline's control, the airline must offer you the choice between:
Refund plus a return flight to your original departure point if you are on a connecting flight;
Re-routing to your final destination at the earliest opportunity; or
Re-routing at a later date of your choice under comparable transport conditions, subject to seat availability.
If you are informed of the cancellation less than two weeks before departure, you'll also be owed the compensation listed above, unless you're offered a re-routing that is scheduled to depart no more than two hours prior to the originally scheduled departure and arrives at your final destination less than four hours after the scheduled time of arrival.
If you are informed of the cancellation less than one week before departure, you're owed compensation unless you're offered a re-routing departing no more than one hour prior to the original scheduled departure and it arrives at the final destination less than two hours after the scheduled arrival time.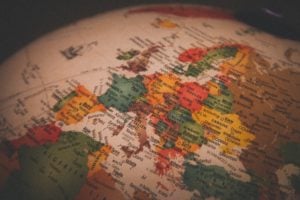 Which Countries Are Covered by EU261?
Naturally, flights from and to all 27 EU nations are included in this rule.
This includes Austria, Belgium, Bulgaria, Croatia, Cyprus, Czech Republic, Denmark, Estonia, Finland, France, Germany, Greece, Hungary, Ireland, Italy, Latvia, Lithuania, Luxembourg, Malta, Netherlands, Poland, Portugal, Romania, Slovakia, Slovenia, Spain, and Sweden.
But it goes beyond just EU countries. If you are flying to or from Iceland, Norway, Switzerland, or certain European islands like the Azores, Madeira, or the Canary Islands, the EU261 regulation still applies. However, it does not apply to the Faroe Islands.
This means SWISS Airlines is considered an EU airline and all of these countries are considered EU for the purpose of this rule – even if they don't officially belong to the European Union.
And what you might not expect is that the EU261 rule even applies to flights to and from European territories around the world, including some islands in the Caribbean. These territories include Guadeloupe, French Guiana, Martinique, Reunion Island, Mayotte, and Saint-Martin (French Antilles).
Flying from the United Kingdom? You're Still Covered under UK261 Rule
Although the UK separated from the European Union in early 2020 after Brexit, it has adopted a nearly identical rule.
Basically, you're covered if:
You depart from a UK airport on any airline.
You depart from a non-UK airport and arrive in the UK when flying an EU or UK airline; or
You depart from a non-UK airport and arrive in the EU when flying a UK airline.
In practice, this means:
If you're flying any airline from the UK back home, you're covered.
If you're flying British Airways, Norse Atlantic, Virgin Atlantic, Air France-KLM, Lufthansa, etc. from the U.S. or Canada to the UK or EU, you're covered.
If you're flying Air Canada, American, Delta, JetBlue, United, or WestJet from the U.S. or Canada to the UK, you're not covered.
There will be some overlap between the EU261 and UK261 rules when flying between the UK and EU and passengers can then decide which rule they prefer to use to get compensation from the airline. But you aren't able to double-dip in this case.
One interesting tidbit with the UK261 rule is that flights on UK-based EasyJet from the Middle East to the EU would only be covered by UK261, while EasyJet flights from the EU to the Middle East would be covered by EU261.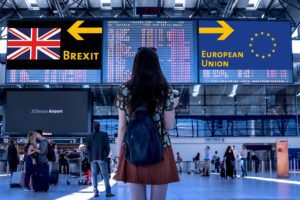 Are Hotels & Meals Covered by EU261?
In addition to cash compensation, you also may be entitled to hotel accommodations and meals under EU261 law.
It's spelled out as a "Right to care," requiring airlines to provide meals and refreshments in a "reasonable relation to the waiting time." Some U.S. airlines choose to do this on their own in their contracts of carriage. In Europe, it's guaranteed.
It also requires the airline to provide you with a hotel in cases where a qualified delay or cancellation requires you to take a flight the following day. EU261 also requires airlines to provide transport to and from the hotel and two free phone calls in these instances.

How to File a Claim for EU261 Compensation
Of course, most airlines aren't going to simply pay you money if your flight is delayed or canceled. Instead, you'll need to file a claim to get the compensation. And the airlines may do all they can to avoid paying.
This means it's important to document any flight delays with screenshots of official flight status times and reasons for the delay. Each country and airline has its own deadlines as to how long you have to file a claim but it's best to file as soon as possible.
When you're ready to file a claim, every airline does it a bit differently: Some have an automated online form while others require you to submit a claim via email or even by mail. Every airline has a dedicated page that lays out all the requirements and processes.
Start by searching your airline's name with EU261. For example, search for "United EU261" if you're trying to file a claim for compensation after a four-hour delay on a United flight back to the U.S. from Brussels.
You'll find some airlines are better than others at providing this information, so when in doubt just locate the customer service contact information and go from there. You can use this form to fill out and submit if the airline doesn't provide something.
You'll need to file the claim with the operating airline responsible for the flight delay or cancelation. It can take some time to get a response from an airline, so give it a few weeks to a month or so before following up if you don't get a response.
If you don't have any luck with the airline directly, the next step would be to file a complaint with the relevant national authority where the operating airline is based. The official website of the European Union has a list of links to each country's national consumer bodies.
Hire a Company to File (and Fight) for You
We'd recommend trying to file a claim yourself first in order to get full compensation. In some cases, it may be quick and easy to get your money.
But that's not always the case, and there are a handful of companies dedicated to filing claims for EU261 on your behalf … for a fee. And these fees can be fairly substantial.
It's not uncommon to see these companies asking for 25% of your claim as a payment to do the legwork for you. If you're traveling as a large family, the amount you'd be forgoing could really add up.
But, time is money, and some may prefer to just hire outside help to get some compensation rather than nothing. Or you could turn to one of these outside companies if an airline is dragging its feet or originally denies your claim.
A simple Google search will yield many results, but some of the best-rated companies fighting for EU261 compensation include:
Bottom Line
Europe does what the U.S. does not: Guarantees some compensation when your flights get delayed or canceled.
Under EU261 rules, you may be entitled to up to 600 euros (~$630) in compensation if you arrive at your destination four hours late (or more) when flying long-haul, with lower payouts on shorter flights within Europe. While there are some nuances to the EU261 rule, it is a great consumer-friendly protection that assures flyers some recourse when airlines significantly delay or cancel flights within their control.
If you're flying to or from Europe in the near future or are looking to book a cheap flight to Europe, keep these regulations in mind. It could be your ticket to some extra cash if things go awry.