We've spilled plenty of digital ink explaining what makes the new Capital One Venture X Rewards Credit Card so extraordinary. It's a legitimate premium travel credit card with a reasonable annual fee and plenty of perks and benefits that can easily outweigh that cost. You can even earn a huge, 75,000-mile bonus after spending $4,000 in the first three months on the card.
But one aspect of this brand new card is borderline mindblowing: You can add up to four authorized users to your Venture X … for free. Wondering why that's so great?
Adding additional card users is an easy way to share some of this card's great travel perks with friends and family  – or even have them help you meet the spending requirements to earn the huge 100,000-mile bonus on this card. Other top-of-the-line travel credit cards charge another $75 (or more) a year for each authorized user.
With the Venture X, it's free – and that's incredibly generous. Here's everything you need to know about Capital One Venture X authorized users: How it works, what benefits they get, what they don't, and more.
Basics of the New Venture X Card
There's a reason why we keep writing about the ins and outs of the Venture X Card. It's one of the best new travel credit cards to hit the market in years – if ever.
Here's a quick glance at everything it offers.
Earn 75,000 Capital One Venture Miles after spending $4,000 on the card in your first three months of card membership.
Annual $300 travel credit to use for Capital One Travel bookings for flights, hotels, or car rentals
Complimentary access to the Capital One Lounges, plus two free guests
A Priority Pass membership, which will get you and two guests into 1,200-plus other airport lounges around the globe
Use $100 credit for either TSA PreCheck or Global Entry once every four years
Get 10,000 bonus Venture miles each year after renewing your card, starting in year 2
Earn 10x miles on hotels and rental cars and 5x miles on flights booked via the Capital One Travel portal
Earn 2x miles on all other spending
Complimentary Hertz President's Circle status
Primary Rental Car Coverage
Lost Luggage Reimbursement
Trip Delay Coverage, Trip Cancellation and Interruption Coverage
$395 annual fee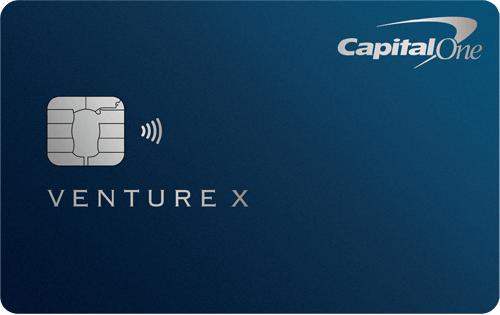 Click Here to learn more about the Capital One Venture X Rewards Credit Card
Read more: Why the Capital One Venture X Annual Fee Shouldn't Scare You Off
What Benefits Do Venture X Authorized Users Get?
All authorized users you add to your Venture X account will get some of the best benefits this card has to offer.
Access to the amazing new Capital One airport lounge in Dallas-Fort Worth (DFW) and future locations in Denver (DEN) and Washington, D.C.-Dulles (IAD) – and more may be in the works. So long as they have their card in hand, they can simply flash it at check-in whether they're traveling with you or solo. Plus, each authorized user can bring two guests!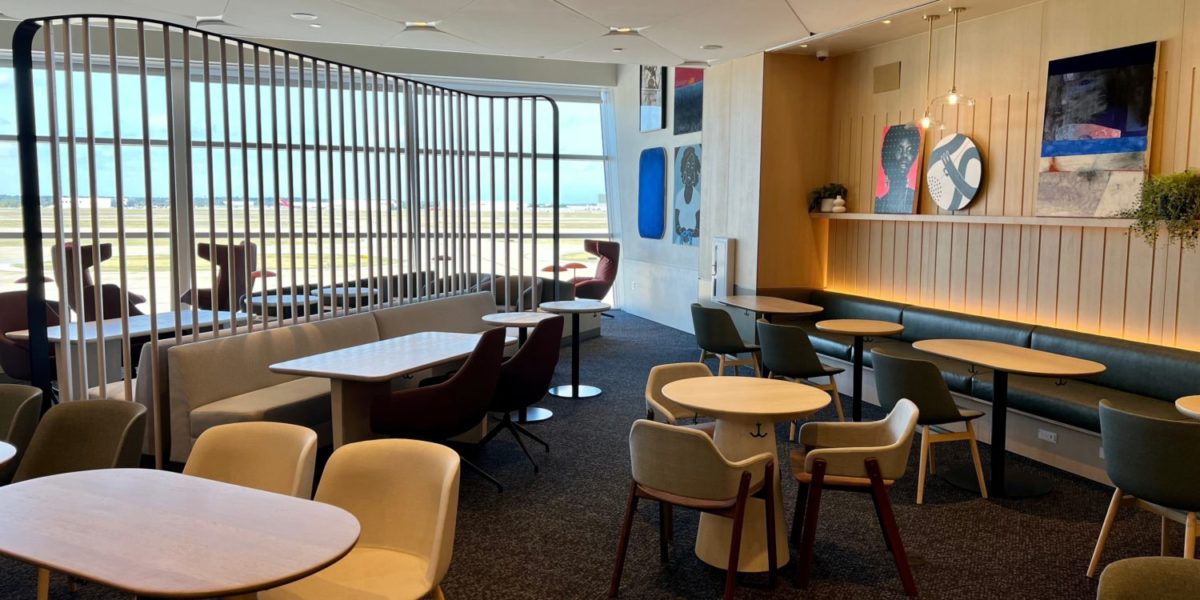 Check out the brand new Capital One Lounge in Dallas!
Authorized users get their own Priority Pass membership to get into 1,300-plus airport lounges worldwide – plus comped meals at some Priority Pass airport restaurants. And they each get two free guests, too.
Each authorized user get their own Hertz President's Circle status membership, which comes with free car upgrades and a few other perks
Any car rentals charged to an authorized user's card qualify for the same great primary rental car coverage, which covers most damages and makes any add-on insurance policies useless.
Ditto for other travel insurance like lost baggage reimbursement, travel delay coverage, and trip cancellation or interruption insurance.
What Benefits Don't They Get?
The Capital One Venture X Card comes with a host of other benefits that can quickly offset the card's $395 annual fee. Unfortunately, many of those benefits don't pass down to your authorized users.
Authorized users don't get their own $300 annual travel credit to use on purchases through the Capital One Travel portal.
They also don't get their own credit to apply for Global Entry or TSA PreCheck. But that's a perk that very few credit cards offering these credits share with authorized users, anyway.
Only primary cardholders get the 10,000-mile bonus on their cardmember anniversary. Those bonus miles don't multiply as you add more cardholders.
Does an Authorized User's Spending Count Towards Earning the Bonus?
Absolutely!
In fact, beyond sharing lounge access and other perks, this might be the best reason to add authorized users to your Venture X account. They can help you meet the $4,000 spending requirement within three months to earn the 75,000-mile bonus.
Any charges an authorized user puts on their card counts toward that spending requirement. They'll even earn 10x miles per dollar on car rentals and hotels booked through the Capital One Travel portal, 5x on flights booked through the portal, and 2x on all other purchases.
Just remember that you'll ultimately be responsible for ensuring those charges are paid off.
Who Can I Add as an Authorized User?
Capital One has told us that cardholders can add up to four authorized users who share the same home address. That means most family members are in, but other friends are probably out.
But in practice, that may not truly be the case. As you'll see below, there's nothing in the form used to add an authorized user that requires entering an address.
Read more about how authorized users on credit cards work!
How to Add an Authorized User
It's easy.
Just log into your Capital One Venture X account, look for the main menu option entitled "I Want To…" and click it.

From there, select "Add Account User."
You'll have to pick between adding someone as an authorized user or as an account manager with far greater access. Unless you're adding your spouse or partner to your card, simply adding authorized users should be more than sufficient.
Finally, you'll have to enter a few details about your authorized user: their name, date of birth, phone number, and social security number.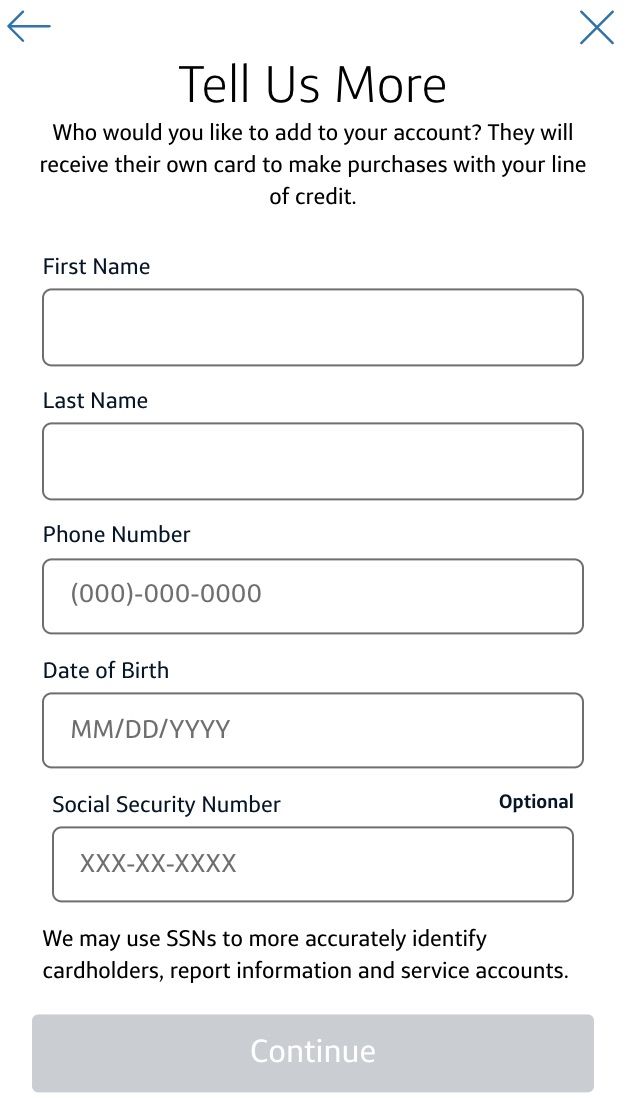 After filling out everything and proceeding, your new authorized user will get their own card and online account within the next few days or a week or so.
Drawbacks of Adding Capital One Venture X Authorized Users
Let's be honest … there really aren't many.
If you want to share the travel perks of this card with your loved ones, it's almost a no-brainer. And remember: It's free to do so.
Perhaps most importantly, an authorized user on your account can still get their own Venture X Card down the road. So if you add a friend or family member as an authorized user to your Venture X today, there's nothing stopping them from applying for the card (and earning a welcome bonus) next month or next year.
If there's one drawback, it's with the Chase 5/24 rule. This is Chase's restriction that bars you from opening a new Chase credit card if you've opened five or more credit cards (from any bank, not just Chase) in the last 24 months. Getting added as an authorized user counts toward your 5/24 status.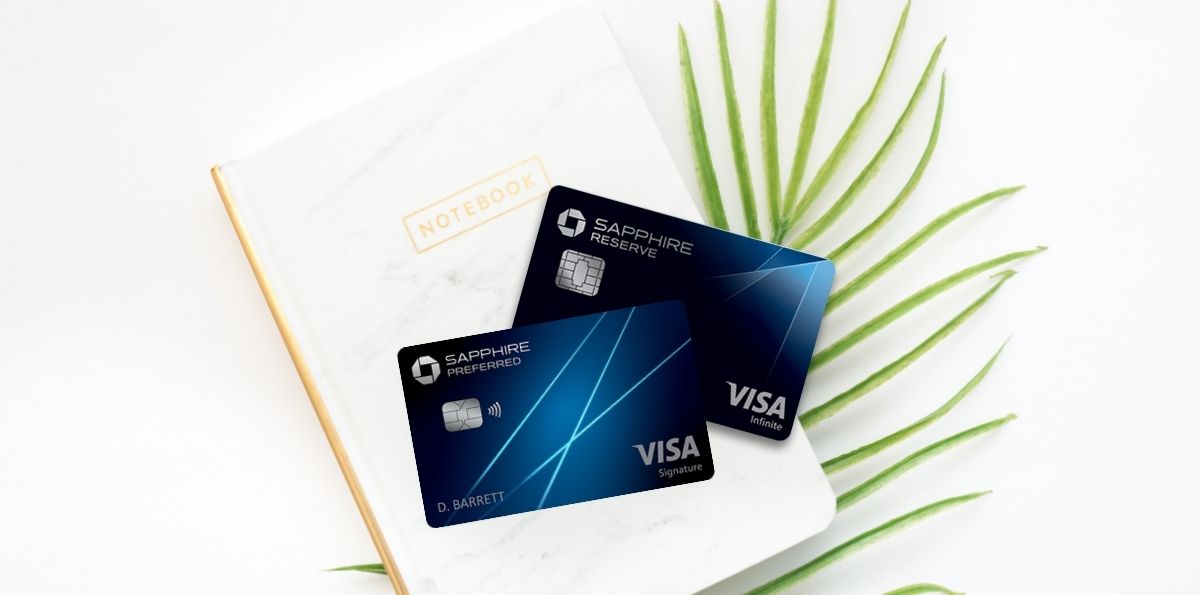 That means adding someone as an authorized user on your Venture X could complicate their chances of getting a Chase card like the Chase Sapphire Preferred® Card or the Chase Sapphire Reserve® down the line. Fortunately, they should be able to get Chase to overlook it if being an authorized user is what's pushing them over the edge – but they'll have to call Chase's reconsideration line at 888-270-2127 to do so.
Still, it's something to be aware of.
Bottom Line
This is almost unbelievably generous. The ability to add up to four authorized users for free, sharing lounge access as well as some other great benefits, is unparalleled. No other premium travel credit card offers this option.
That's just another advantage that the Venture X Card has over the Chase Sapphire Reserve and other top-tier travel cards.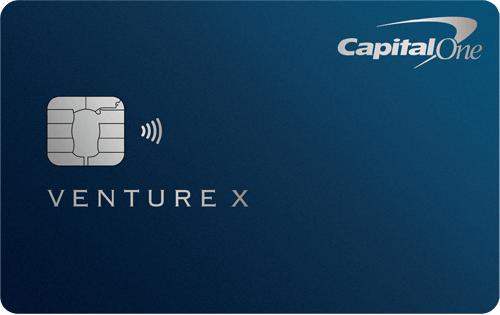 Click Here to learn more about the Capital One Venture X Rewards Credit Card