Travel surged back this year, but that came with some trials and tribulations in airports all over the world.
We saw surging (and then dropping) flight prices, we witnessed overcrowding in airport terminals and lounges, and we experienced record delays and cancellations at home and abroad.
Even if you've traveled some throughout the pandemic and this travel resurgence, the usual tips and tricks to find cheap flights and get through the airport may have changed. And if you haven't flown in a while, your return to the skies will look much different than just a year or two ago.
Here are a few easy ways to improve your travels and get ahead for your next trip, whether that's next month or not until next year.
Follow the Flight First Rule
Most travelers follow the same script when planning a trip: Pick a spot, decide on your dates, book a hotel, then check out flights.
The single biggest change you can make to save on flights as you return to travel is also the easiest: Flip that script on its head and follow what we call the Flight First Rule. And yes, it's exactly what it sounds like.
By booking your flights first, you open up a world of potential savings. Pick your dates in advance, and you're putting yourself at the whim of whatever the airlines want to charge you. Start by searching for flights, and you can let the prices guide you to the cheapest flights possible. 
Whether your schedule is wide open to travel at any time of the year or you've only got a one-to-two-week window to travel, even changing your departure or return dates by a single day can mean some serious savings.
Want to take it to the next level? We'll send you the absolute cheapest domestic and international flight deals with Thrifty Traveler Premium!
And when it comes time to start searching, there's one place to look…
Forget Other Search Engines: Use Google Flights
From Expedia to Kayak to fan favorites like Skyscanner and Momondo, there are plenty of search engines out there to find a deal on flights. But one beats them all.
It's Google Flights.
Yes, the web behemoth is also indisputably the best search engine for finding flight deals. It's loaded with features that can help you zero in on the cheapest flights, has filters so you only see the flights you want to book, and much more. You can even set Google Flights price alerts to track fares and book when prices drop. Not sure where you want to go? Google Flights Explore mode will show you the cheapest places to fly from your home airport.
If you ask us, no other search engine comes close. No other site gives you so many tools to find the cheapest tickets, then book direct with the airline. Read our master guide to using Google Flights!
Sure, some online travel agencies (OTAs) can occasionally find you cheaper prices. But those savings may not always be worth it – especially when flights get canceled or change schedules and you need to work through a middleman to sort out your trip. If nothing else, COVID-19 has shown travelers the value of booking straight with your airline.
At the very least, start every flight search using Google Flights, then fan out to other sites to see if you can score an even better deal. You'll thank us later.
Use USPS Hold Mail
Look, we get it. We're all out a bit of practice when it comes to travel. That once familiar rhythm of planning, packing, and taking off all but went away over the last few years.
But here's an easy trick to fold into your new travel prep list so you don't come home to a mailbox stuffed full (or stolen mail) next time you head out. The U.S. Postal Service offers a service called – you guessed it – USPS Hold Mail. And it's completely free to use. 
It works like this: Simply enter which dates you'd like your mail held, verify your identity, and the USPS will hold your mail while you're away. On the date you select for your hold to end, they'll drop it all off at once.

Check-In Online … and Pack in Just a Carry-On
Airports are filling up again, and the crowds you experience at the airport are going to look similar to how they looked before the pandemic.
There are three areas where crowding is mostly occuring: Airline check-in desks, baggage drop-off zones, and baggage carousels. Travel demand came screaming back across the board this summer, and there are only so many kiosks and airline agents available after so many airline employees were laid off during the pandemic. Airlines haven't been able to hire new staff members fast enough to keep up with demand.
Some crowding is bound to happen – and in some cases, it's worse than ever.
There's a simple way to avoid that and the hour (or longer) of waiting in line. Forget a checked bag, and pack in just a carry-on bag instead. Trust me, it's easier than you think. And being able to skip the baggage counter and baggage claim on both ends of your trip will make it worth the work.
Read more: How to Pack in a Carry-On Bag for Every Trip
Plus, by packing in just a carry-on bag, you can easily check in for your flight online. Then, just pull up your boarding pass on your smartphone and head straight for the security line.
Get TSA PreCheck (Or Global Entry)
The security wait time guessing game hasn't gone away. And as was often the case before the pandemic, there's no telling whether you'll breeze through or get stuck in line when it's your time to fly – though you can use the MyTSA app to check on wait times at your home airport.
No matter what, getting through security fast is more important. Ditto for clearing customs and immigration upon your return from an international trip. And that's where TSA PreCheck and Global Entry come in.
These two government-run programs are your ticket to get through the airport even faster. With TSA PreCheck, you get a shorter security line – plus you don't need to take your shoes or coat off, or take electronics or liquids out of your bag. Global Entry gets you a designated lane when returning home from abroad – plus it also comes with TSA PreCheck!
Not sure which to pick? Read our guide comparing TSA PreCheck vs Global Entry.
Cutting through backed-up lines at the airport is worth its weight in gold these days. TSA PreCheck costs $85 while Global Entry will run you $100, and both memberships last for five years. But there's a simple way to get them for free.
A growing number of credit cards offer a credit that will cover the cost of your application for either program. There are top-dollar premium travel cards like the Chase Sapphire Reserve® and the Platinum Card® from American Express, which also carry a host of other travel benefits. But even mid-tier cards like the Capital One Venture Rewards Credit Card or the United℠  Explorer Card will also cover the cost of applying for Global Entry or TSA PreCheck.
Want to take it next level? CLEAR will let you cut to the front of the TSA PreCheck line, making your trip through airport security touchless and even faster. While I'm normally skeptical of CLEAR's steep annual costs, there's no question it can come in handy.
The Platinum Card from American Express now includes up to $189 annual credit to pay for CLEAR membership.
Brush up on the differences between TSA PreCheck vs CLEAR.
Relax in the Lounge While You Wait
Nothing – I repeat, nothing – will improve your travel experience more than spending time in an airport lounge before your flight. And you don't need to be a frequent business traveler to get in.
At a minimum, you'll get free drinks and snacks and far better seating than the stiff chairs at your gate. In major hubs and overseas, you might find a la carte dining, showers, and even private sleeping rooms.
Many airline lounges are facing some issues with overcrowding, but the promise of free food and drink is still enough to entice us into lounges as we travel.
The easiest way to get into lounges is by holding the right premium travel credit card. And no credit card opens more lounge doors than the Platinum Card® from American Express.
For starters, you'll get into more than a dozen posh Amex Centurion lounges in cities like San Francisco (SFO), Dallas-Fort Worth (DFW), Las Vegas (LAS), New York City (JFK), and many more. These lounges are the gold standard, thanks to great food and drinks in a cozy environment.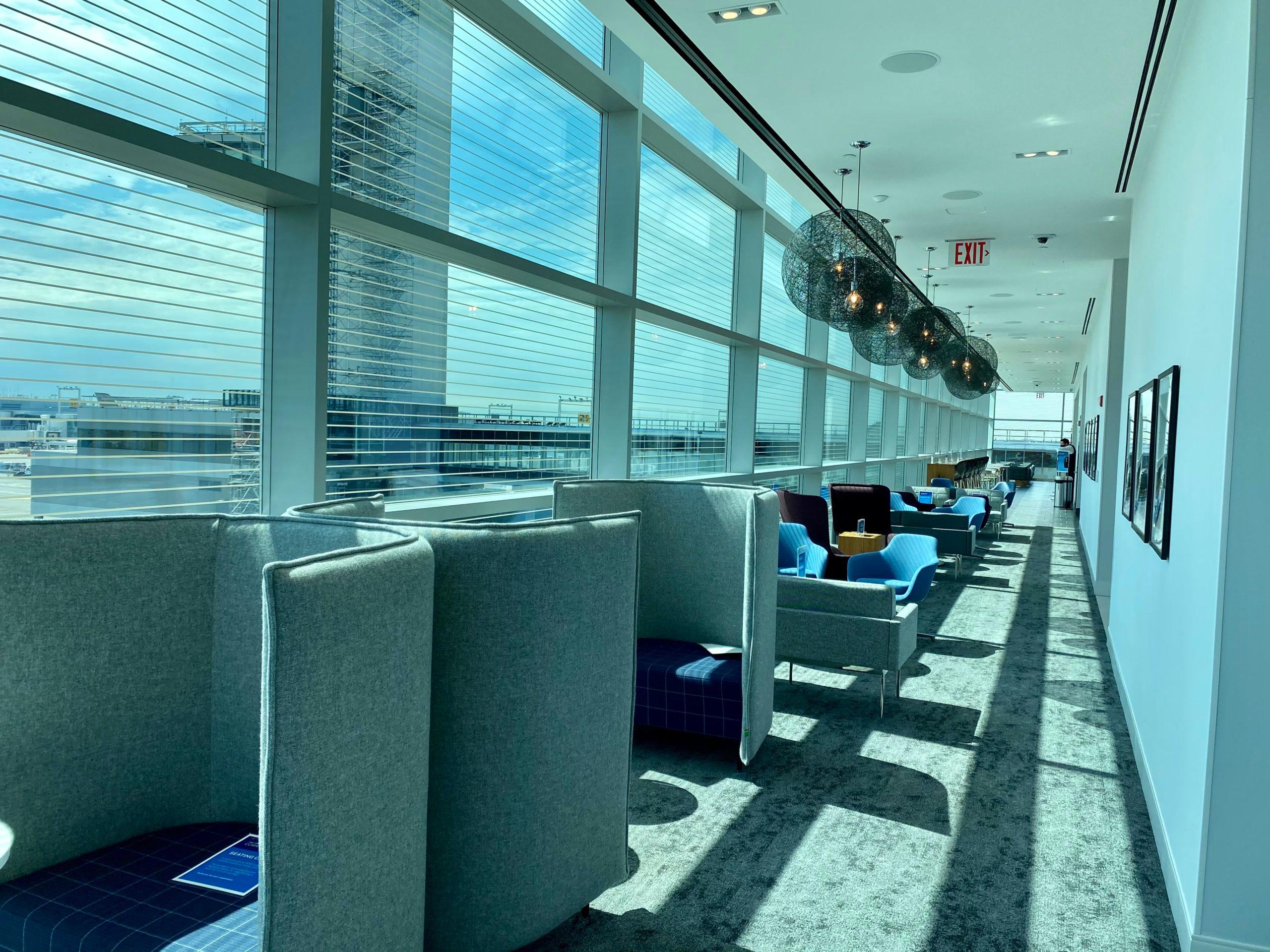 Read our full review of the new JFK Centurion Lounge.
Not flying out of a city with a Centurion Lounge? You'll also get a Priority Pass membership, which gets you into 1,200-plus lounges worldwide. If you're flying Delta that day, you can get into any Delta Sky Club, too. Finally, the Platinum Card will get you into several smaller lounge networks like Escape Lounges, Air Space Lounges, and Plaza Premium.
While the $695 annual fee is steep (see rates and fees), it could be worth it for the lounge access alone.
Read More: The Best Ways to Get Into Airport Lounges & Improve Your Travels
Click Here to learn more about the Platinum Card from American Express
Pick the Right Seat
No matter which airline you fly, seats aren't created equally. Some may not recline completely (or at all), while others may not have a window – or be annoyingly close to the lavatory.
The best way to find the best seats on your flight used to be SeatGuru. SeatGuru was our go-to tool to find the best seat on the plane. It allows you to quickly tap in your flight information and pull up a seat map for that flight, with a color-coded to guide to the best (and worst) options to pick a seat.
But there's a new winner in this space. It's called aeroLOPA, and it's a superior way to look at detailed seat maps.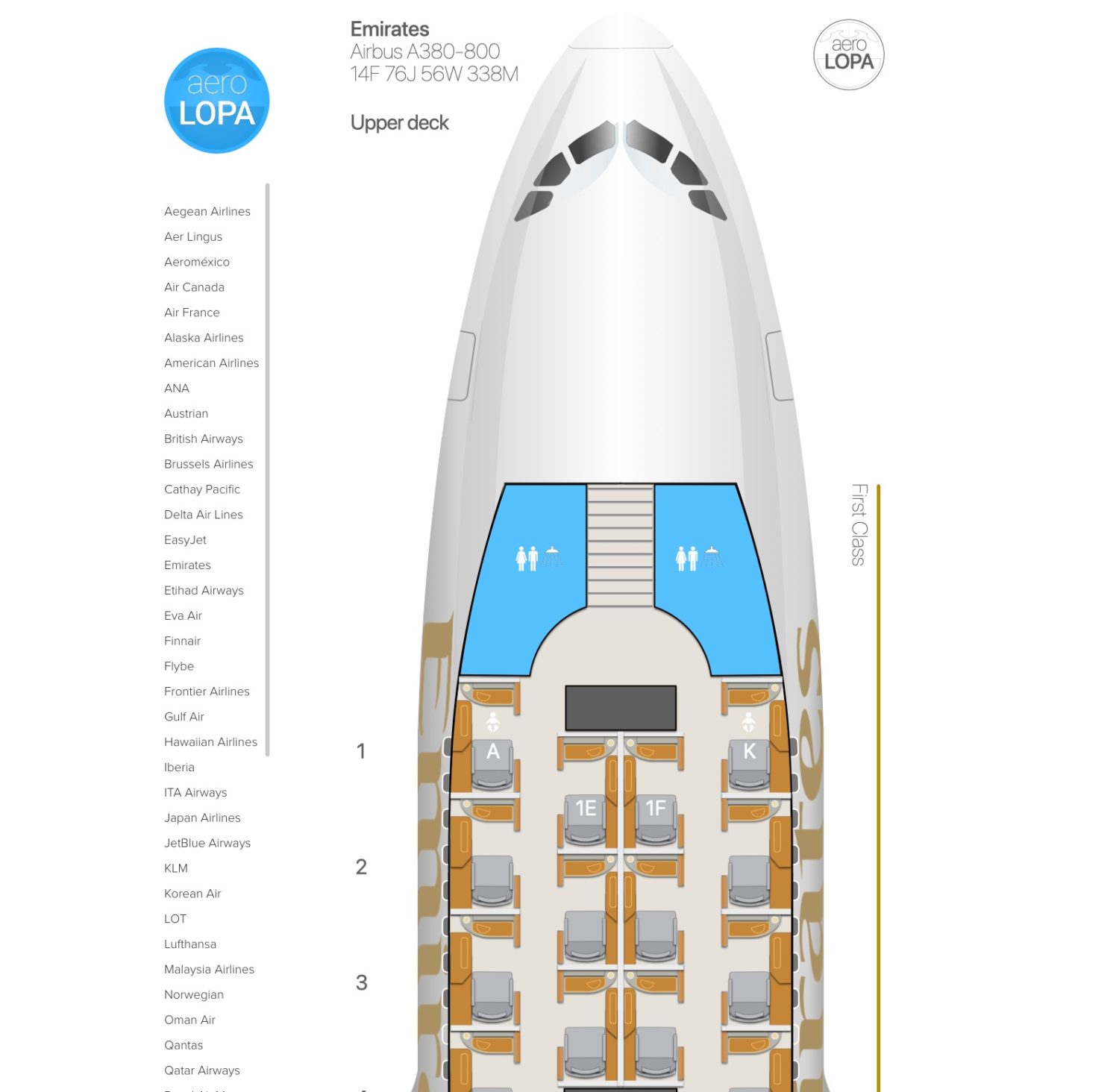 And the maps are beautiful! AeroLOPA features far more detail than you'll find using SeatGuru or the maps the airlines put out. It displays bulkheads, bathrooms, bassinets, galleys, and more. There are some straight-up nerdy details too, including onboard equipment and the manufacturers of the seats.
Want to find an economy seat with a little bonus legroom? Or need a seat close to a lavatory? These maps will show you, with more detail than anywhere else, exactly what you're getting on your flight.
Skip the Line at the Rental Car Counter
We're all about avoiding lines and crowds, especially these days. And nowhere are those lines more notorious than at rental car centers at the airport. One of our favorite perks from one of our favorite credit cards will help you waltz right past them.
It's National Emerald Club Executive status, and while it gets you several perks, one stands out: Access to the Executive Area and the ability to completely skip the rental car counter upon your arrival.
Skip the lines at the counter and mountains of paperwork. You can simply walk off the plane, head to the car rental area, select your car, and go.
As long as you book at least the Midsized car rate, you'll have access to any vehicle in the Executive area for no additional charge! Emerald Club Executive members are also guaranteed a free upgrade in the U.S. and Canada – assuming you book at least a midsized car.
Read more: National Executive Status: Upgrade Your Car with the Right Credit Card
Once again, you can automatically unlock National Executive Status with the Platinum Card® from American Express.
Get Hotel Status for Free Breakfast, Upgrades
Just like airline status, earning hotel status isn't for everyone. It typically requires tons of travel that puts it out of reach for average travelers.
But there are easy shortcuts to earning hotel status that are easily worth it. Two credit cards can easily earn you either Gold with Hilton and Marriott, or even Diamond status with Hilton Honors, and those come with plenty of benefits.
Once again, the Platinum Card® from American Express pays off as it gets you automatic Hilton and Marriott Gold status. Registering for Gold status in either program is easy – just log into your Amex account and navigate to "benefits" to set it up.
Click Here to learn more about the Platinum Card from American Express
But you can go even further with Hilton Diamond status. In addition to dining vouchers for breakfast or other meals, you get a better shot at upgrades and even more perks, like an annual weekend night certificate which can be redeemed at any Hilton property. You can unlock Hilton Diamond status with the Hilton Honors Aspire Card.
While the Aspire Card also isn't cheap at $450 a year, it comes loaded with money-saving credits and perks that make it one of the best hotel credit cards, period.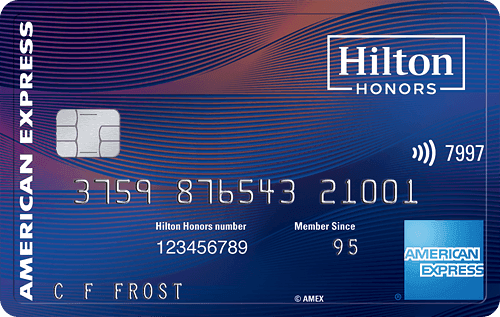 Apply Here for the Hilton Honors Aspire Card (This is not an affiliate link).
All information about the Hilton Aspire Card has been collected independently by Thrifty Traveler and has not been reviewed by the issuer.
Bottom Line
Travel has changed – and it will keep changing for the foreseeable future. Even as we all get back to a more normal travel environment, prepare yourself as best as possible for a smoother travel experience this year.
Use these tips and tricks to get ahead the next time you're ready to travel.