Travel may be fully back (and then some) heading into summer 2023, but that comes at a cost: Flight prices are roaring, too. Anyone searching for a trip lately has likely balked at how expensive many flights have gotten, leading some to rethink their summer travel plans and hit the road instead.
After skyrocketing this time last year, gas prices are reasonable. A crazy rental car shortage that led to exorbitant rates a few years back is under control, too. The weather is looking good, and you can pack as much as you want without paying a baggage fee. There's nothing stopping you from pulling off a road trip.
Whether you're skipping the airports this summer or simply set on exploring the country by road, read on for how you can save if you're planning a road trip this summer.
Want more summer travel tips and tricks? It's Summer Travel Week at Thrifty Traveler – follow along!
Start with a Plan
First things first: You need an itinerary.
Whether you're staying close to home or heading cross-country, it's a good idea to plot your route in advance so you can prioritize what you want to see, scout out lodging in advance, and determine how much time to budget for the drive.
That's where Google My Maps comes in handy. It's one of our favorite tools for planning and organizing trips. Think of it like a visual itinerary: Add your must-see destinations on a Google My Maps map for your next trip, categorize and organize each activity with colors and icons, and then use the map you made in your Google Maps app while traveling.
Here's an example of a Google My Maps for a weeklong road trip in Iceland, including the driving times and campsites to stay at each day.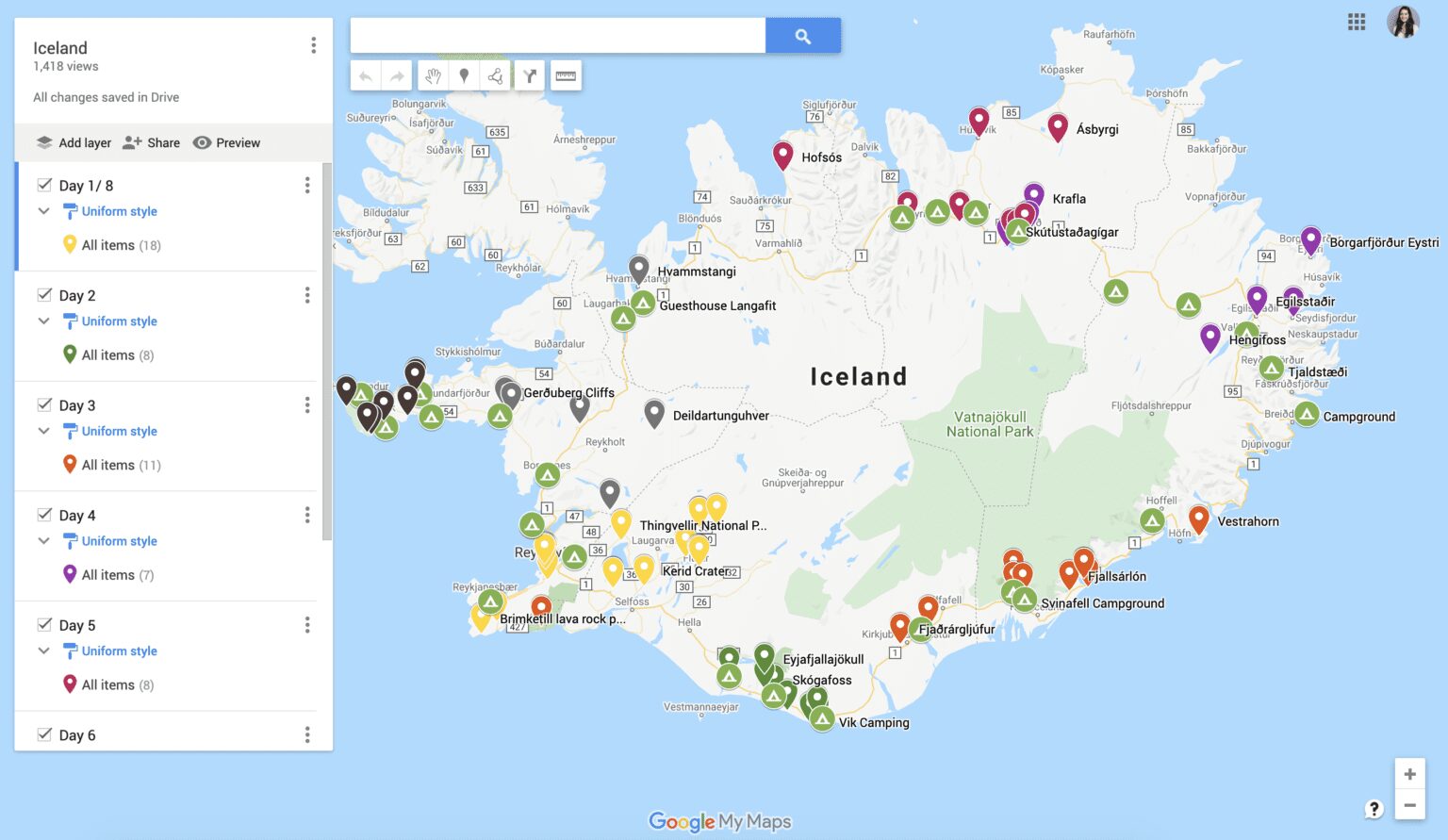 Read more: How to use Google My Maps to Create a Visual Itinerary.
Need some inspiration? There's a good tool that can help if you don't know where to begin: Roadtrippers. 
Roadtrippers is a mobile app and website that lets you browse the most famous road trips, plan your itinerary, and plot your stops along the way. Roadtrippers even includes free guides like "National Parks Trips" or "Classic American Road Trips" to get you started.

Thrifty Tip: Are Utah's Mighty Five on your bucket list? Read our guide to road-tripping the Utah National Parks.
One of the perks of road-tripping is being able to bring along your family pet. But, dogs and other animals aren't allowed everywhere. Use BringFido to search ahead on your route and find dog parks and dog-friendly businesses and lodging along your route.
Check out our list of the best tools and apps for planning your trip from start to finish! 
Save on Your Rental Car
While on a road trip, you'll likely be spending much of your time in a car. If you're not taking your own car, here are a few of our favorite tips to save.
Search with Autoslash: it finds the best coupons and tracks your reservation after booking. It will rebook you if the rate drops!
Use your travel rewards card with the best rental car coverage to skip the pricey rental company insurance.
Check out Turo: the Airbnb of cars. It's easy to use, and often much cheaper than traditional rental car companies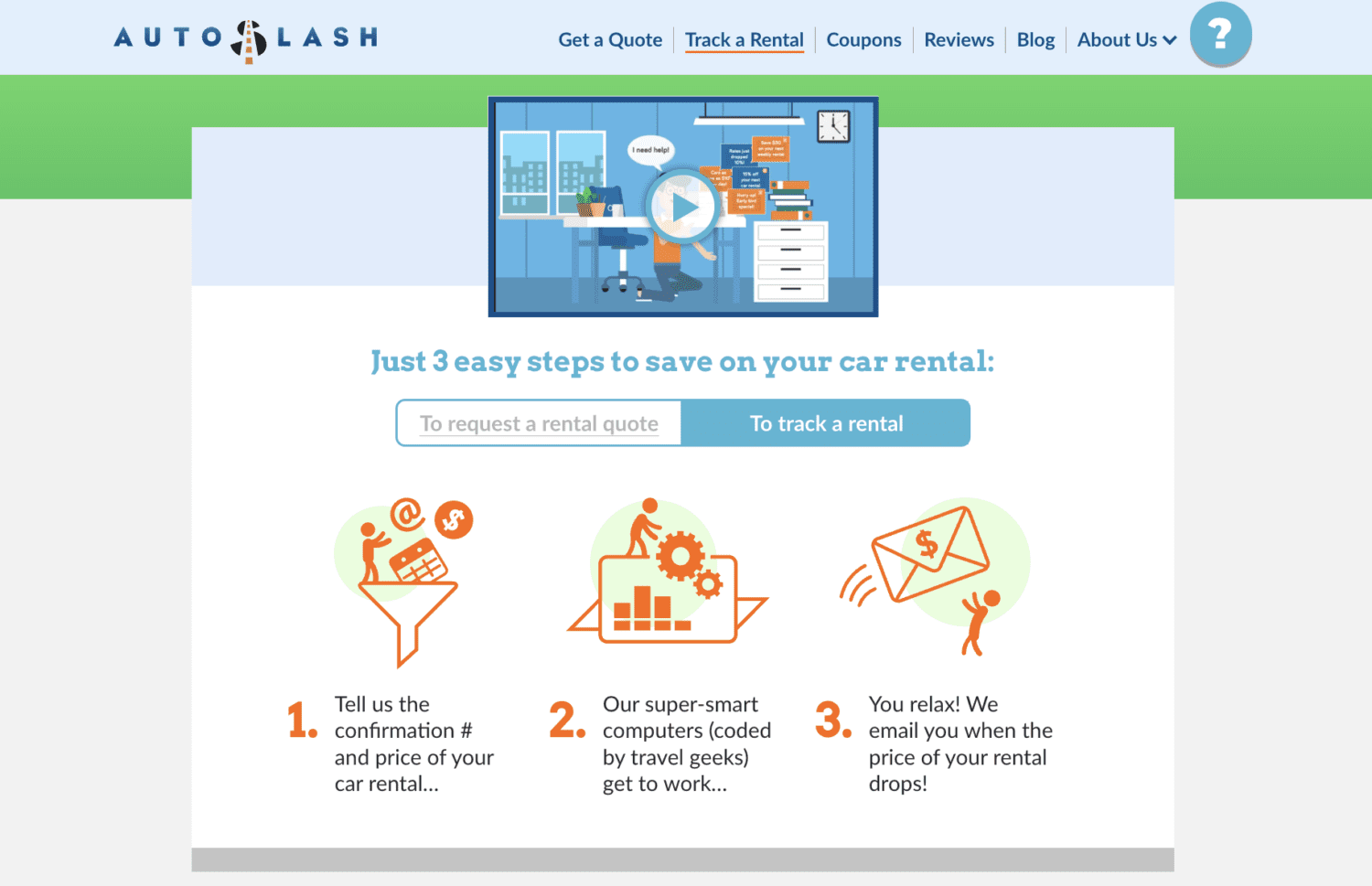 Read our guide to booking the cheapest rental car possible!
Shop Around for Gas
Gas adds up quickly on a road trip, no matter where you're traveling or how far you're driving. Apps like Google Maps, Waze, and GasBuddy can help you scope out the cheapest places to fill up along your route.
When it comes to swiping your credit card at the pump, though, earning extra cash back or additional travel rewards points can help take the sting out of it. There are a handful of credit cards to use for gas station purchases to maximize your spending at the pump.
If earning more points for travel is your goal, you'll be hard-pressed to find a better gas station credit card than the Citi Premier® Card. You'll earn 3x points per dollar spent at gas stations– plus 3x points on other road trip expenses like hotels, restaurants, and supermarkets.
Much like Chase Ultimate Rewards, Amex Membership Rewards, and Capital One Venture Miles, Citi ThankYou points are some of the most valuable transferrable credit card points you can earn.

Learn more about the Citi Premier® Card.

Capital One's flagship cards – the Capital One Venture X Rewards Credit Card and the regular Capital One Venture Rewards Credit Card both earn an unlimited 2x Venture Miles on every dollar you spend with either card – making them great options at the gas station … or on just about any other purchase you'll make on your road trip where you wouldn't otherwise earn a bigger category spending bonus by using a different credit card.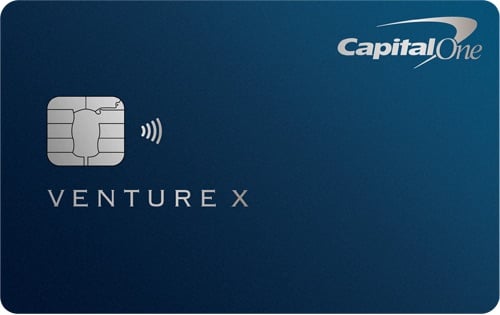 Learn more about the Capital One Venture X Rewards Credit Card. 

More likely than not, you're going to need to fill up on gas at least once during your road trip, so you might as well get a little something extra out of it.
See our full list of the best credit cards for gas station purchases!  
Make Your Hotel & Airbnb Stays Free
If you're spending more than one day on the road, you'll need somewhere to stay for the night. For most people, that means booking a hotel or Airbnb.
One of our favorite ways to make hotel and Airbnb stays free is to pay with a Capital One card like the Capital One Venture X Rewards Credit Card. Then, go back and cover your purchase with your Capital One miles. It's one of the easiest ways to redeem miles in the world of travel rewards – and the only way to cover your Airbnb stay using points.

Thrifty Tip: You can use Capital One Venture miles to cover almost any travel expenses you might incur on your road trip, from hotels and rental cars to parking fees and even certain excursions. I was even able to reimburse myself for two nights staying at a bed and breakfast in a lighthouse in Oregon last summer.

Read our guides to picking the best Airbnb possible and how to save on your bookings! 
If you'd rather stay in hotels as you crisscross the nation, several credit cards can help you cut down on lodging costs. Some hotel credit cards are better than others – all three of these options give you a free night just for keeping the card open at least a year (or sooner), along with some bonus points for award stays and other benefits.
To start with, you can earn 60,000 points on the World of Hyatt credit card. You'll earn 30,000 points after you spend $3,000 on the card in the first 3 months of card membership. After that, you can earn another 30,000 bonus points by earning 2x points on all spending up to $15,000 in the first six months.
With free night stays starting at just 3,5000 points per night, Hyatt points go further than any other hotel chain – and it's not even close.
Read more: Best Uses of the Hyatt Free Night Certificate

Learn more about the World of Hyatt Credit Card. 

The Chase IHG Rewards Club Premier credit card is a great hotel card that can provide travelers with a ton of value. You can currently earn 150,000 IHG Rewards Points after spending $3,000 in the first three months of card membership.

Learn more about the IHG Rewards Club Premier Card.
Finally, our favorite hotel card: The Amex Hilton Aspire card. The Hilton Aspire card will also grant you top-tier Diamond elite status just for holding it along with a ton of other benefits, including a Hilton free night certificate within the first few months of opening the card.

Apply Here for the Hilton Honors Aspire Card (for full disclosure, this is our personal referral link)
Try Camping (or Glamping!)
Want to go the ultra-thrifty route? It's time to camp!
Public and privately-owned campgrounds are abundant across the U.S. and while you can book them in advance, they're also a great last-minute option for staying in some spectacular places on the cheap. On a road trip through Oregon last year, I spent less camping for three nights in Mt. Hood National Forest than I did on one night in a hotel.
Recreation.gov is a great starting place to scout along your route and see what's available. Many national and state forest campgrounds are first come, first serve, which gives you the flexibility to decide where and when you want to pitch a tent for the night. Hipcamp is another helpful search tool, and the mobile app is easy to navigate while you're traveling.

If the standard tent setup isn't for you, we've got good news. "Glamping" is taking many of the most popular natural destinations by storm. It's "glamorous camping," and it provides the amenities you want with the peaceful nature escape you need.
From extra-large tents to yurts to decked-out airstream campers, each glamping accommodation will look and feel quite different. Like other accommodation styles, each varies widely in price range and amenities. For this reason, always be sure to read what amenities do and do not come with a glamping site.
Here's a look at what you can expect, from our travel reporter and flight deal analyst Gunnar Olson's stayed at Under Canvas Glacier National Park.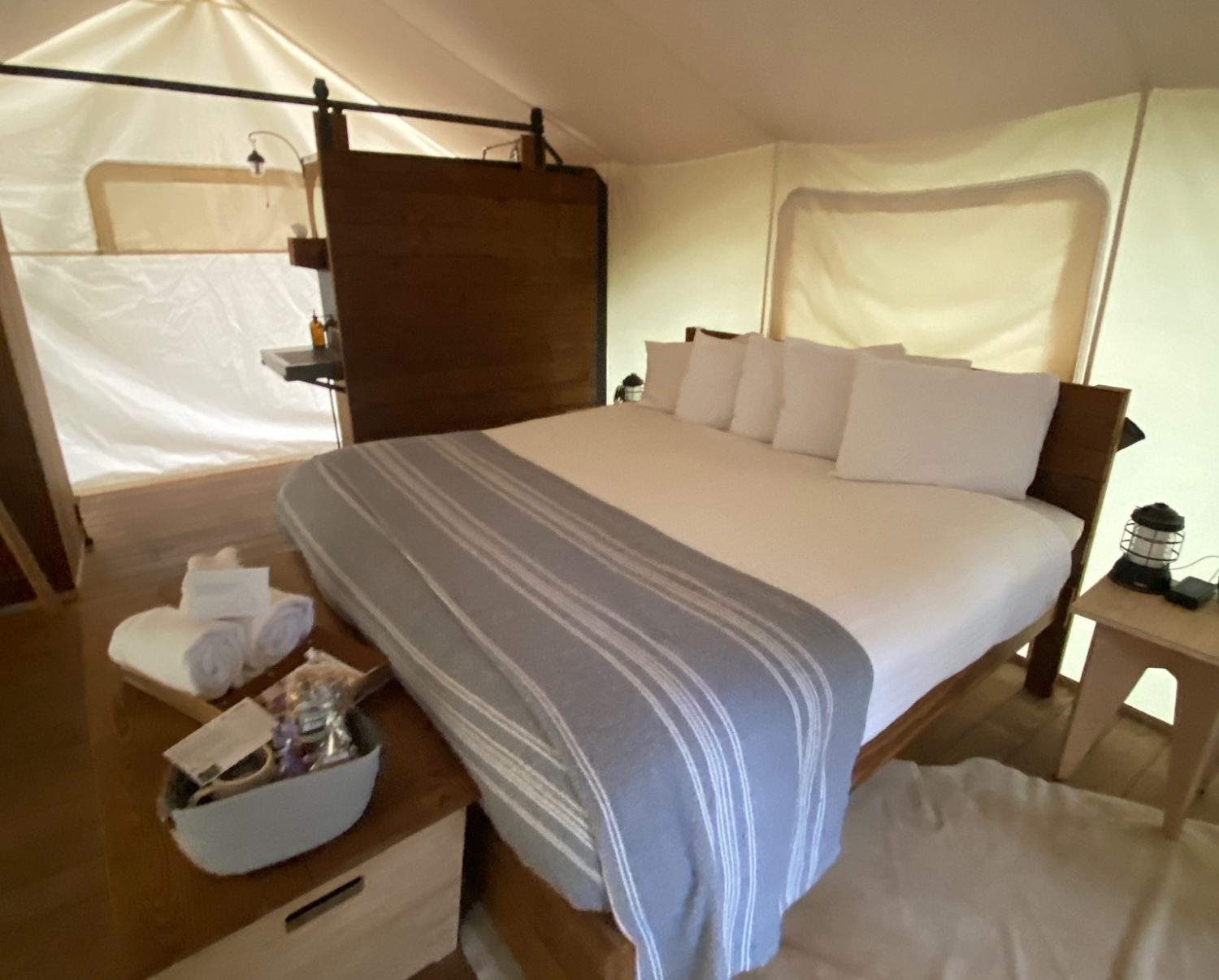 Yeah, this isn't your ordinary tent! This glamping tent included a full bathroom with flushing toilets, sinks, and showers, an indoor wood-burning stove, and a bed with a real mattress.
Need some more glamping and camping inspiration? Check out our guides to exploring Iceland in a camper van and camping in Kauai, Hawaii, or see what it was like glamping in Montana.
Bottom Line
Road-tripping never goes out of style.
Whether you're flying somewhere and renting a car to see the sights or you're skipping the plane altogether and just hitting the road, these are the ways we're saving on road trips in summer 2023.