Delta Air Lines and Turo have launched a new partnership allowing Delta SkyMiles members to earn miles each time they rent through the car-sharing platform.
Think of Turo like the Airbnb of cars: Rather than renting from a company, you're paying to borrow a car from its owner. And starting today, Jan. 20, 2022, you can add your SkyMiles membership number to your Turo account to earn bonus miles.
New Turo members will get 2,000 SkyMiles after completing their first rental. After that, you'll get 500 SkyMiles for each Turo rental.
Unfortunately, the 2,000 SkyMiles bonus is only available on accounts that have not yet completed a Turo rental. If you've already rented through Turo, the best you can do is get 500 SkyMiles for each and every rental once your SkyMiles number is linked.
Keep in mind, Delta already has similar partnerships in place with rental agencies like Hertz, National, and more to earn SkyMiles on traditional rentals. This new partnership helps put sTuro on a level playing field if earning more SkyMiles is your goal.
Related reading: The Best Ways to Earn Delta SkyMiles in 2022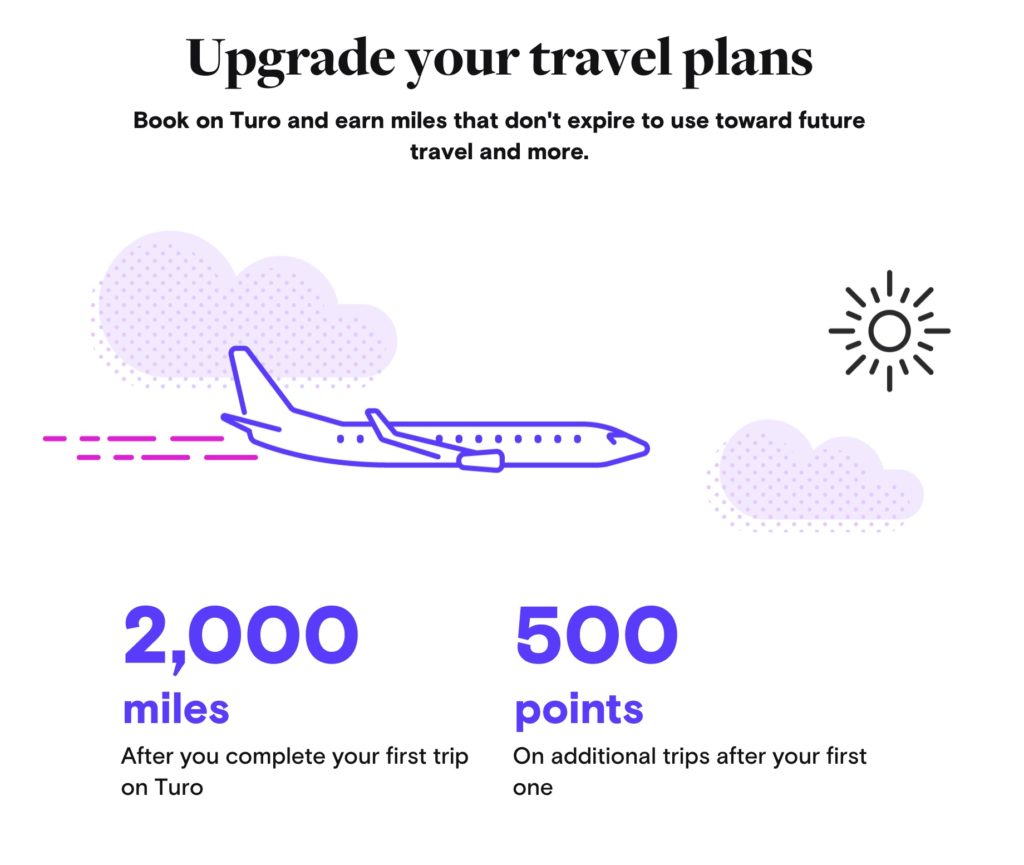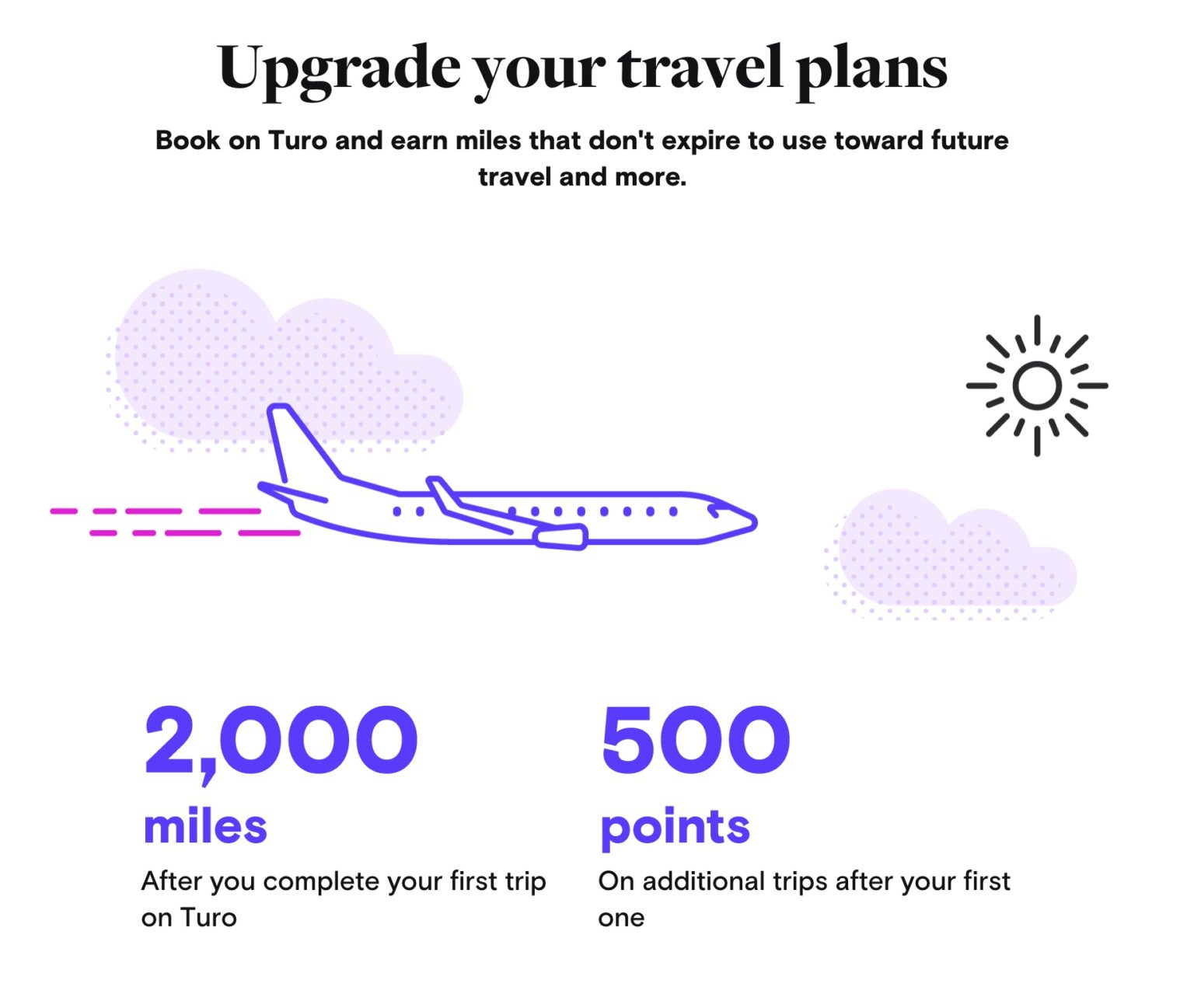 What is Turo?
Turo has garnered lots of attention over the last summer as an alternative to traditional car rental companies – especially as the ongoing rental car shortage led to major problems finding an affordable rental.
With Turo, car owners post their vehicles on the Turo platform which can then be rented by users in need of a car. Skip the long lines and high fees at the car rental kiosks at the airport. The Turo website and smartphone app allow you to select your car type, dates, features, and amenities.
Best of all, you handle almost everything through the Turo app or website: Messaging with the owner, finalizing pickup and dropoff locations, and more.
In our experience, this often means your entire rental is contactless. You can get your wheels and drop them back off at the airport without even meeting the owner face-to-face. Turo now even allows you to filter for rentals that offer the ability to unlock your rental from the app itself.
Read more: The Airbnb of Car Rentals: How to Save on Your Car Rental
Bottom Line
Turo and Delta Air Lines have rolled out a new partnership allowing new Turo members to earn 2,000 SkyMiles on their first car rental booking. All Turo members will earn 500 SkyMiles per rental after that.
This new partnership starts today, Jan. 20, 2022, and you can enroll by adding your Delta SkyMiles number to your Turo account.