There's no question The Platinum Card® from American Express is one of the best cards in the world of miles and points.  And that's much more than just a big welcome offer bonus you can earn after spending $8,000 in the first six months with your card. It really all comes down to a wide array of Amex Platinum benefits.
Between unrivaled lounge access, instant hotel status, and $600 in travel credits each year split between Uber, hotels, and airlines, the Amex Platinum has one of the best sets of perks in the travel rewards world. Amex added even more perks to the fold … but that came at a cost: The annual fee now clocks in at a hefty $695 a year (see rates & fees).
Despite that upfront cost, all these perks are one reason why we urge readers to do the math and not to rule out even high-fee credit cards like this one, though this card certainly won't make sense for everyone – especially with its higher price tag. But if you've already got it, you can't let these perks go to waste if you want to come out ahead. And that requires some work on your end. 
Here's a breakdown of all the Amex Platinum benefits and how you can put them to use.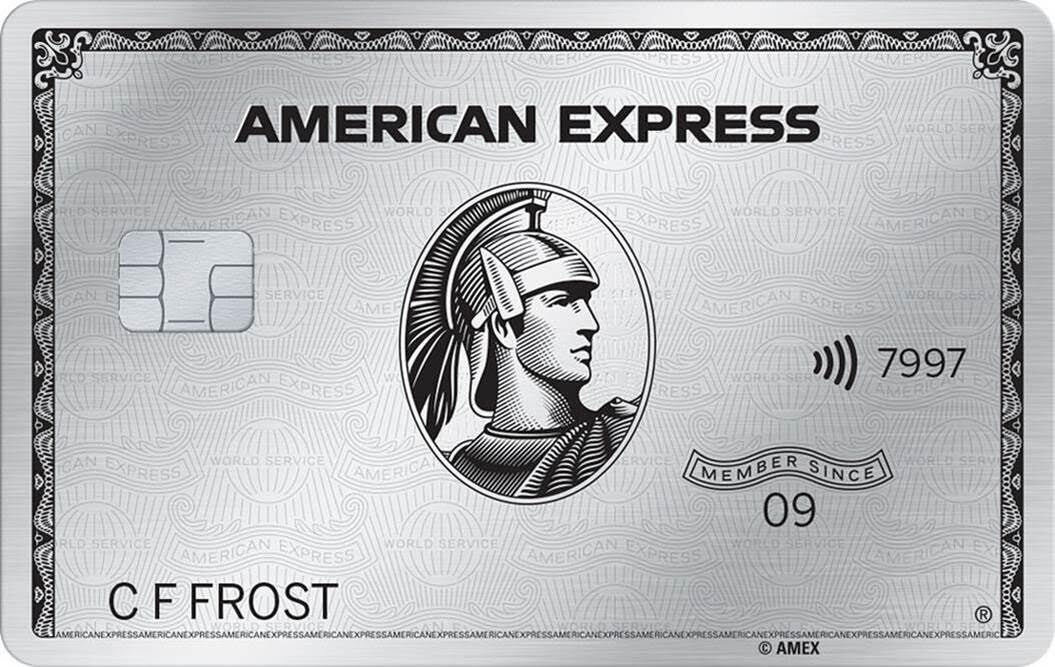 Click Here to learn more about the Platinum Card from American Express
Getting Started with Your New Amex Platinum Benefits
First things first, you need to get the Platinum card to get all these benefits. And now could be a great time to apply, as you may be eligible for an unbeatable 150,000-point welcome bonus via CardMatch. That's tough to beat. Otherwise, the standard bonus is 80,000 Membership Rewards points after spending $8,000 on purchases on your new card in the first six months.
But no matter how you slice it, spending $6,000 requires financial responsibility. Credit cards are serious business. No matter the points nor the benefits, it never makes sense to open a new credit card if you can't afford to immediately pay off every dime you spend. 
Unboxing your American Express Platinum Card is … well, it's a bit of an experience. The packaging reinforces the fact that this is a premium card. It's laid out in a nice wooden display that doubles as a phone stand.
Once you've activated your card and set up your account online, it's time to get those perks rolling. Most of what you need will be in the Benefits section, which you can find under the "Rewards & Benefits" tab.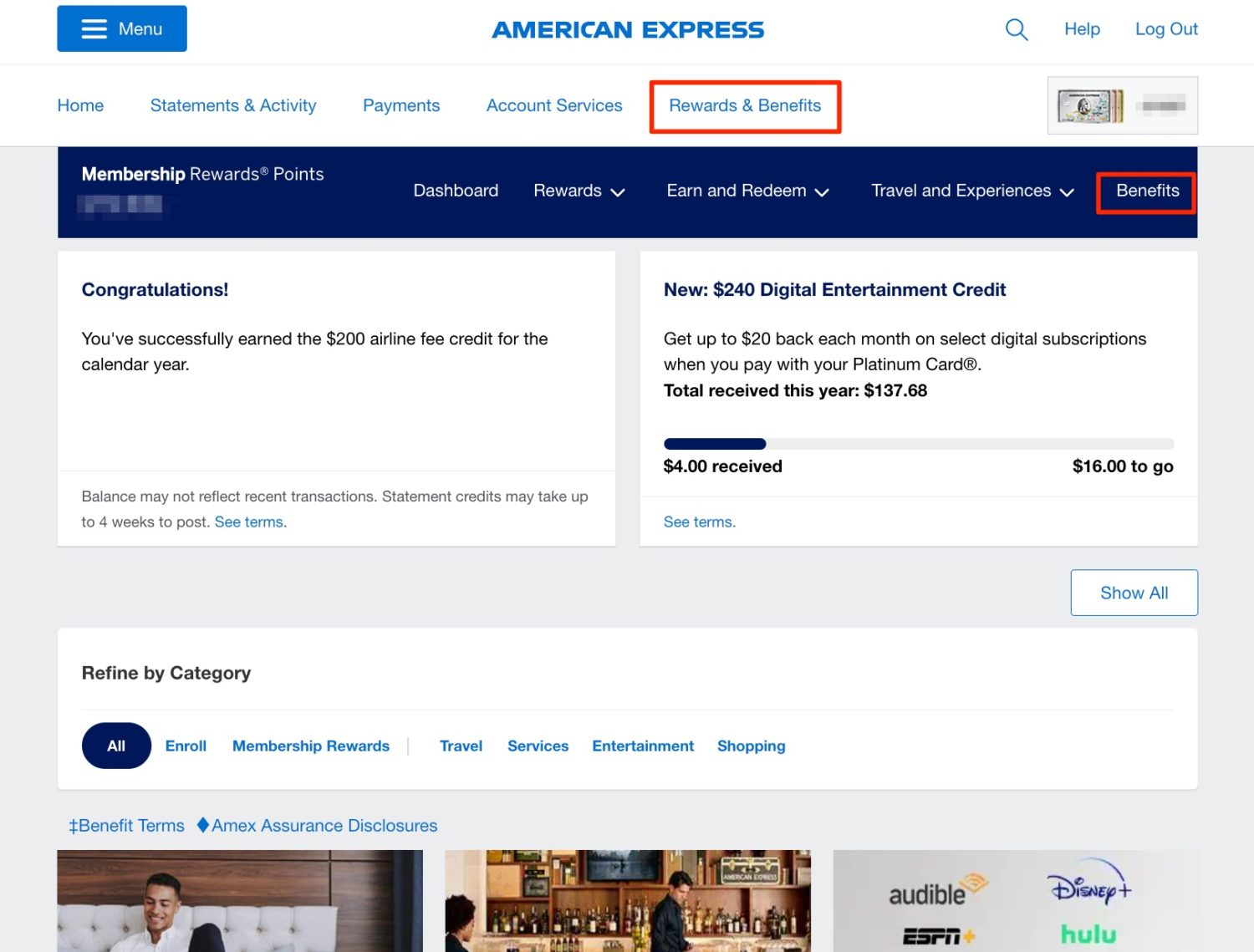 Lounge Access: Get Into 1,500+ Airport Lounges
No credit card will get you into more airport lounges than the Platinum Card. American Express calls it the Amex Global Lounge Collection.
For starters, you can get into American Express Centurion Lounges, some of the best lounges you'll find in the country (and, increasingly, worldwide). From Seattle (SEA) to Denver (DEN) to Las Vegas (LAS) and New York City (JFK), these are excellent spaces to unwind before your flight. You'll find them in 13 U.S. airports and two abroad currently, with even more on the way.
So long as you're flying Delta that day, you can also access the Delta Sky Club. Your Platinum card will get you into smaller lounge networks like Plaza Premium, Airspace, and Escape Lounges – including our go-to lounge at Minneapolis-St. Paul (MSP). 
Last but not least, you get access to more than 1,200 Priority Pass lounges worldwide. But while you only need to flash your Platinum card to get into many of these lounges, you'll actually need to activate your complimentary Priority Pass Select Membership to get into Priority Pass lounges.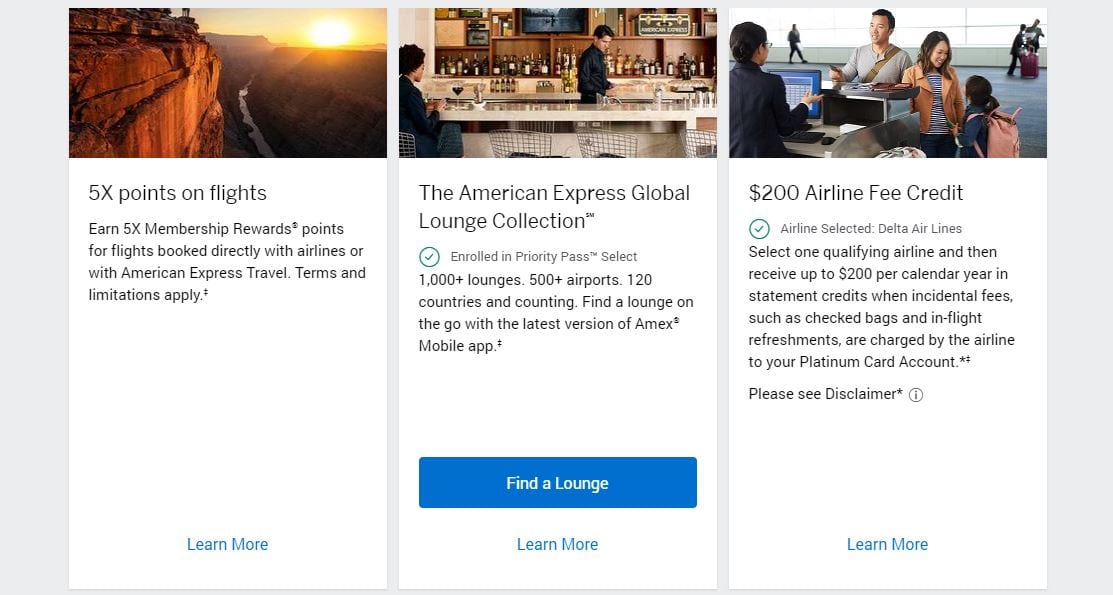 You should get your card within a week or so, and be sure to save the materials to register your account online. Once you're logged into the Priority Pass app, you can simply pull up your digital card on the app at lounge entrances rather than carry it in your wallet.
For all but Delta Sky Clubs and Amex Centurion Lounges, two guests can accompany you into any lounge for free. As of early February 2023, the Sky Club charges Platinum cardholders $50 per guest. Centurion Lounges now also charge $50 per guest (or $30 for children) unless you spend an unfathomable $75,000 a year on your Platinum Card.
Thrifty Tip: Add your Platinum card to your Delta wallet, and you can get into Sky Clubs just by scanning your mobile boarding pass.
Sadly, the Priority Pass membership from the Platinum Card took a hit a few years back. As of August 2019, Priority Pass members with American Express cards can no longer receive credits to eat at select airport restaurants.
Uber Credit: Get Uber Rides (or Uber Eats) for Free
The American Express Platinum card gives you up to $200 in credits toward Uber rides split up across all 12 months of the year (enrollment is required).
You get up to $15 every month except for December, when you get $35 to round out the year. However, getting these credits isn't automatic, either. You'll have to punch in your card details into your Uber account as a form of payment through the app. Once your card is in the system, the app will track how many credits you have available.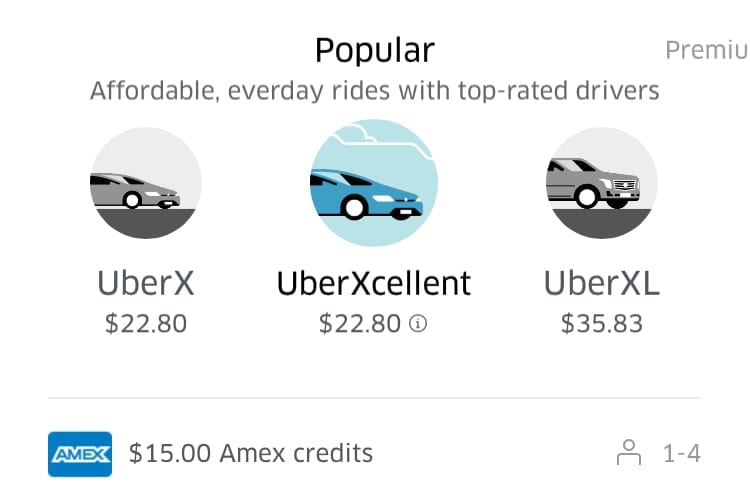 These credits reset every month, and any unused portion will not roll over to the next month. It's a use-it-or-lose-it benefit, so make sure to use them up each month. Luckily, Uber has made it much easier to automatically use these credits on each ride.
Need a way to use up your remaining credits? They work for UberEats, Uber's food delivery service, too!
Security Checkpoint Fees: Get Global Entry or TSA PreCheck
For any frequent traveler, Global Entry and TSA PreCheck are a must. PreCheck is your ticket to skip the long lines and speed through airport security, while Global Entry can get you through immigration faster. And the American Express Platinum Card can get you both.
The card offers up to a $100 credit to sign-up for either one of these five-year memberships. You'll receive the benefit every 4.5 years for the application fee for TSA PreCheck® and every 4 years for Global Entry.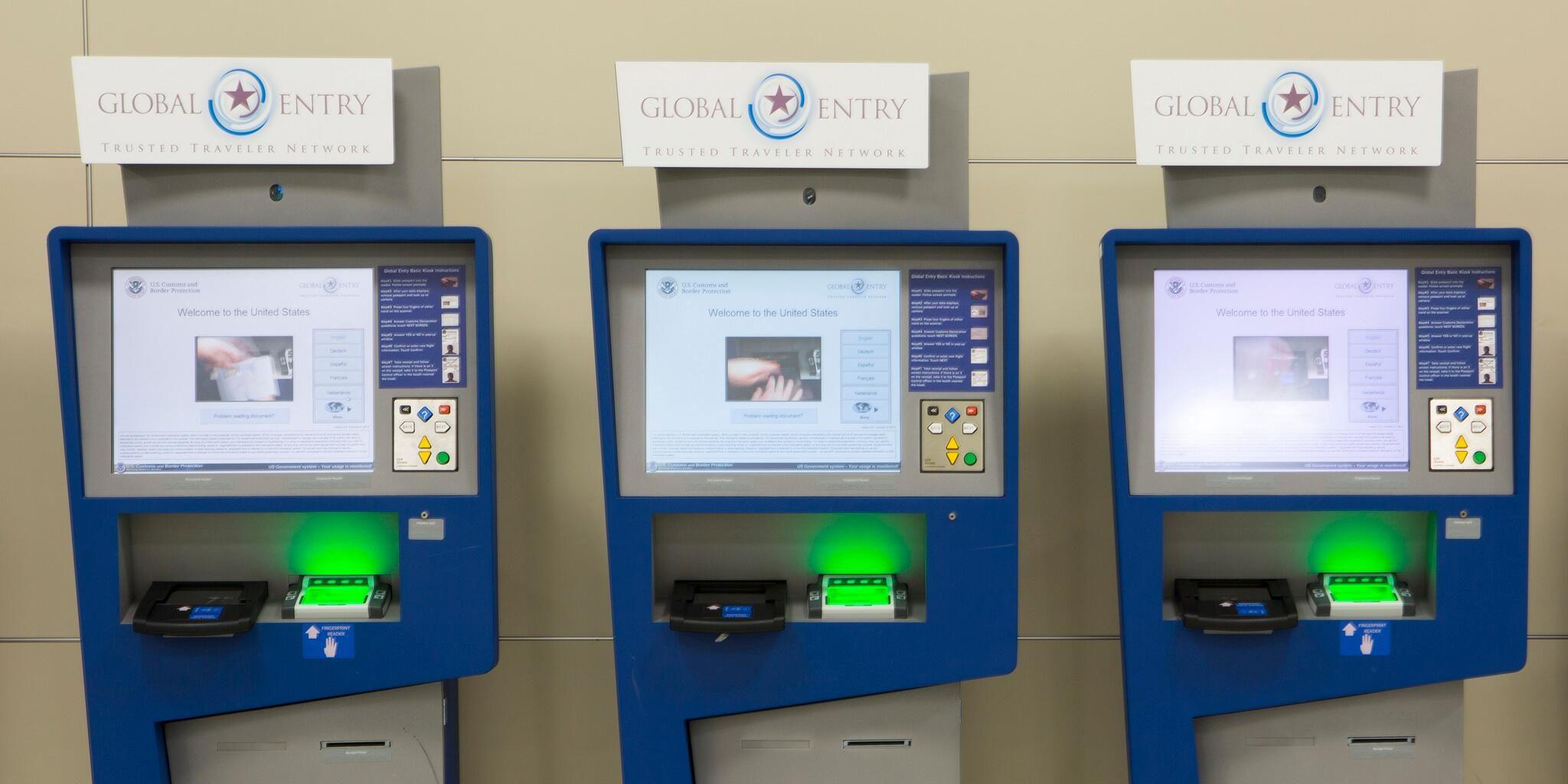 Weighing TSA PreCheck vs Global Entry? Our recommendation is to opt for Global Entry, as your membership actually comes with PreCheck, too. Read our in-depth guide on how to get signed up for Global Entry. And learn everything you need to know about applying for and using TSA PreCheck.
All you have to do to get this benefit is pay your application fee with your new American Express Platinum card. The expense should get reimbursed within a few days.
Already signed up for one of these great trusted traveler programs? Use your card to pay for a friend or family member's application!
Cover the Cost of CLEAR Plus, Too
Among the new Amex Platinum benefits that were added in 2021, this one is among the best.
The Platinum Card from American Express now offers a $189 credit annually to sign up for CLEAR Plus, the privately run airport security program. That covers the entire cost of the $189 CLEAR Plus membership.
But you can do even better. While CLEAR starts at $189 a year, you can drop the cost to just $179 with a free Delta SkyMiles or United MileagePlus account number. CLEAR Plus Family Plan additions cost another $70 a year, though minors can come with you for free.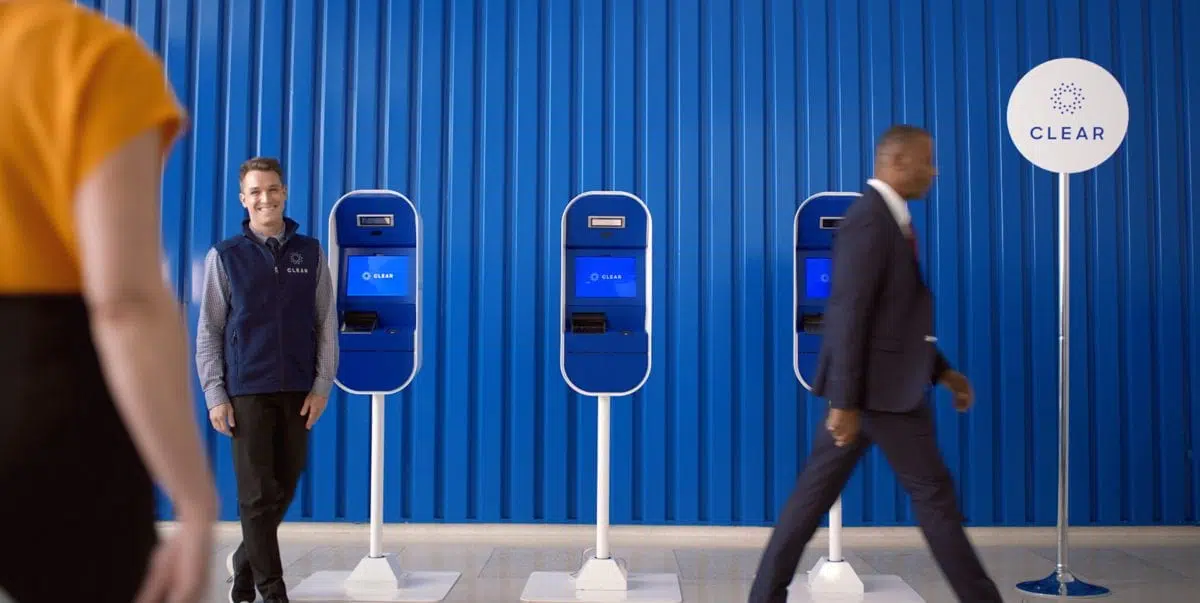 While they may seem duplicative, CLEAR and TSA PreCheck (or better yet, Global Entry) provide a fantastic one-two punch. You use CLEAR to cut to the front of the PreCheck, then PreCheck itself gets you through faster by saving you the trouble of removing shoes, a belt, a light jacket, liquids, or electronics.
Read more: Is CLEAR Plus Worth It? A Review of the Security Fastpass Program
Just charge your CLEAR Plus enrollment to your Platinum Card and voila – you're set. A statement credit for the full amount should kick in automatically within a few days.
Related Reading: These 3 Cards Will Cover the $189 CLEAR Plus Membership Fee
Airline Credits: Maximize Those Amex Platinum Airline Credits
The American Express Platinum card offers another $200 in credits every year toward airline credits (enrollment is required). Unfortunately, these credits aren't as expansive as the $300 annually offered by the Chase Sapphire Reserve. Nor are they as simple to use. 
But it's still an easy way to offset the card's annual fee: It can cover the cost of checked luggage, seat assignments, change fees, in-flight meals, and more on U.S. airlines. Essentially, many fees aside from the cost of in-flight Wi-Fi, cabin upgrades, and the plane ticket itself will trigger the credit. 
Read our full guide on the best ways to maximize Amex airline credits. Pro tip: There are a few slick ways you can still cover airfare with these credits.
You'll need to log in and manually select an airline each year, choosing from: Alaska, American, Delta, Frontier, Hawaiian, JetBlue, Southwest, Spirit, and United. And while you're generally locked into that airline for the year, you may be able to switch it up by calling American Express. 
You can also track how much of your credit you have used throughout the year in your Benefits portal.
These credits reset every calendar year. That means you can get up to $400 in airline credits in your first full year with the card, depending on when you opened your account.
Sadly, it has gotten a bit harder to maximize these credits. For years, you were able to buy airline gift cards and trigger the credit. But that has stopped working for both Southwest and Delta gift cards, the last two airlines for which this loophole functioned.
Still, it shouldn't be a stretch to get $200 in value out of these credits.
Want a slick way to use them up? Pair your Amex Platinum credit with a Delta eCredit from a canceled flight to buy airfare!
$20 a Month in Entertainment Credits
Another new perk in the fold for the Platinum Card added in 2021 is up to $20 in monthly entertainment credits. Unfortunately, you don't have too many options to put it to use.
This new $20 monthly credit can currently be used in just a few places: The Wall Street Journal, The New York Times, Peacock, and SiriusXM, Hulu, Disney Plus, and the Disney Bundle. 
That's far more restrictive than we'd like. But if you're already using one of these platforms or plan to, it adds up to another $240 over the course of the year.
Just charge your subscription for these services to the Platinum Card and it will kick in to cover up to $20 a month.
Equinox Gym Credit: $300 Each Year
The Platinum Card will also get you up to $300 a year towards Equinox.
Equinox is a boutique chain of gyms with locations primarily in New York and a handful of other major metropolitan cities like in Chicago or across California. That credit is a pittance compared to the membership fees if you happen to live near an Equinox location. Otherwise, the credit counts towards the digital subscription for Equinox+, an app that normally clocks in at $40 a month.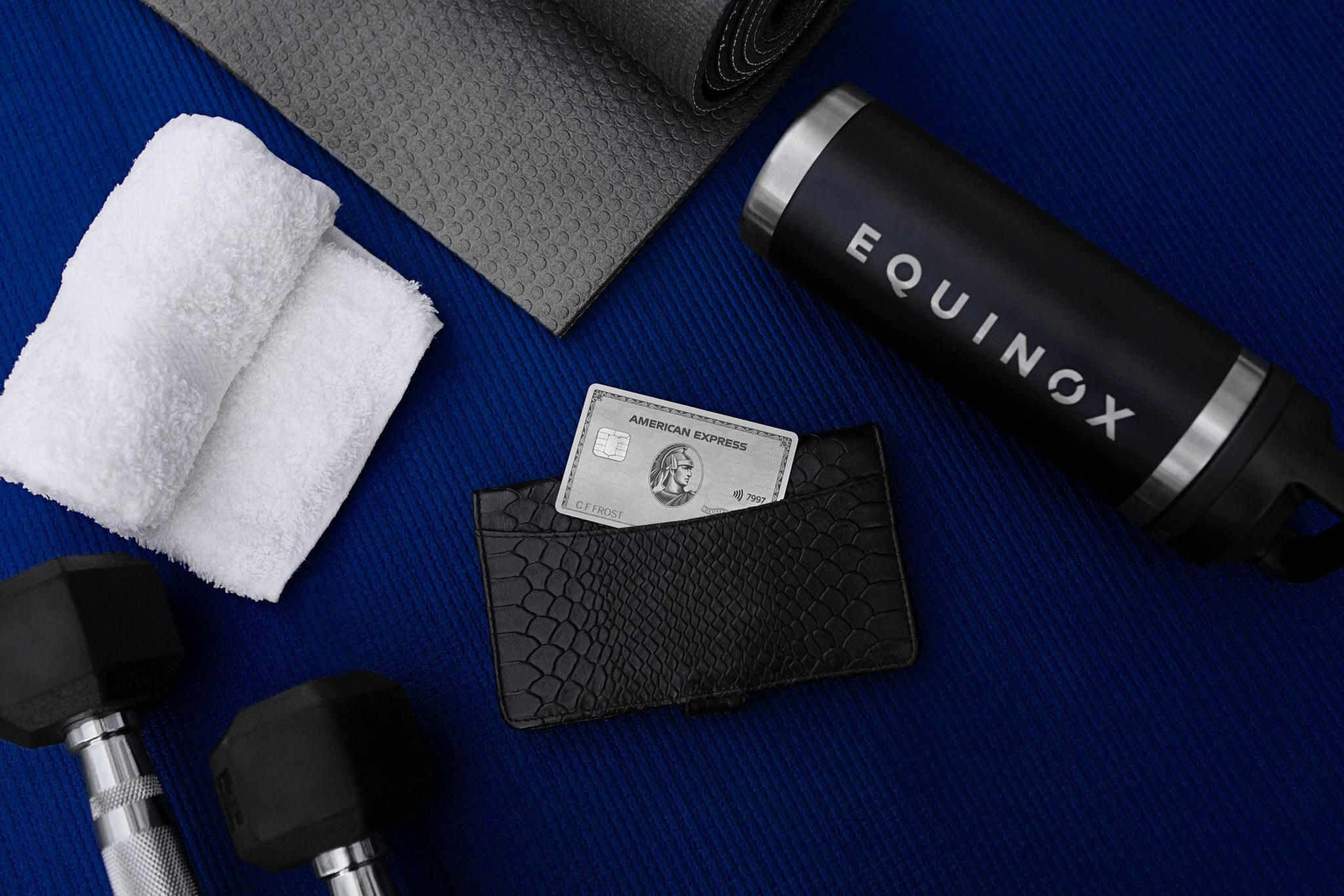 For many, this benefit is close to useless. But if you're a gym buff or already an Equinox member, there's definitely value here.
Hotel Status: Instant Marriott and Hilton Gold Status
The American Express Platinum Card is a quick ticket to hotel status. You can instantly enroll for Gold-level status with Hilton and Marriott Bonvoy.
Here's a quick breakdown of what each is worth. Hilton Honors Gold Status gets you 25% bonus points on paid stays, free upgrades when space is available, a fifth night free when staying with points and free breakfast for you and a guest – but only when staying abroad. Unfortunately, Hilton has replaced this perk with a less-valuable (but more flexible) daily food and beverage credit at U.S. Hilton properties.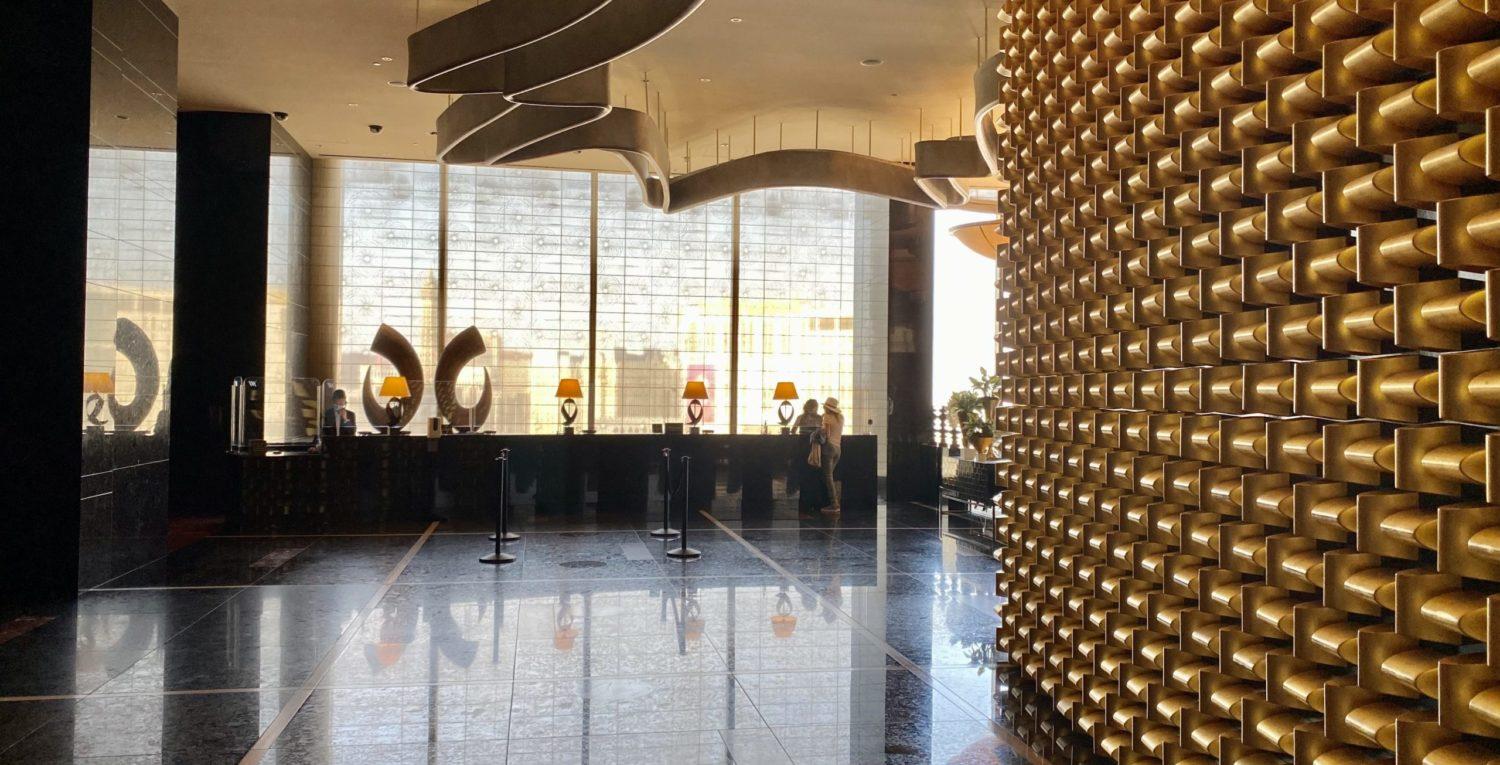 Meanwhile, your Marriott Bonvoy Gold Elite status allows you to earn a 25% points bonus on paid stays, upgraded internet access, space-available room upgrades and priority late checkout.
You have to individually enroll for each status upgrade with your loyalty account number for the hotel brands. The registration generally takes a day or two to process. Just head to the Amex Platinum benefits tab to start the process with each hotel chain. Or fire up the online chat function and ask an Amex representative to do it for you.
A $200 Credit for Fine Hotels & Resorts, Hotel Collection
The value of the Platinum Cards at hotels goes beyond status.
It also opens the door to Amex's Fine Hotels and Resorts (FHR) Program, a collection of luxury properties across the world that also comes with a handful of special perks, along with the slightly-less-luxurious-but-still-excellent Hotel Collection. Think of FHR as elite hotel status on steroids.
Those FHR perks include free room upgrades when available, free daily breakfast for two, an experience credit of $100 or more for dining or spa services, noon check-in when available, and guaranteed 4 p.m. checkout.
During my stay last year at the Delano Las Vegas, booking through FHR was a godsend. We checked in early, checked out right at 4 p.m., had room service delivered each morning for breakfast, and got another $100 to spend on food and drinks almost anywhere in Delano or Mandalay Bay.
Oh, and we were upgraded from a standard room to this stunning Scenic Suite.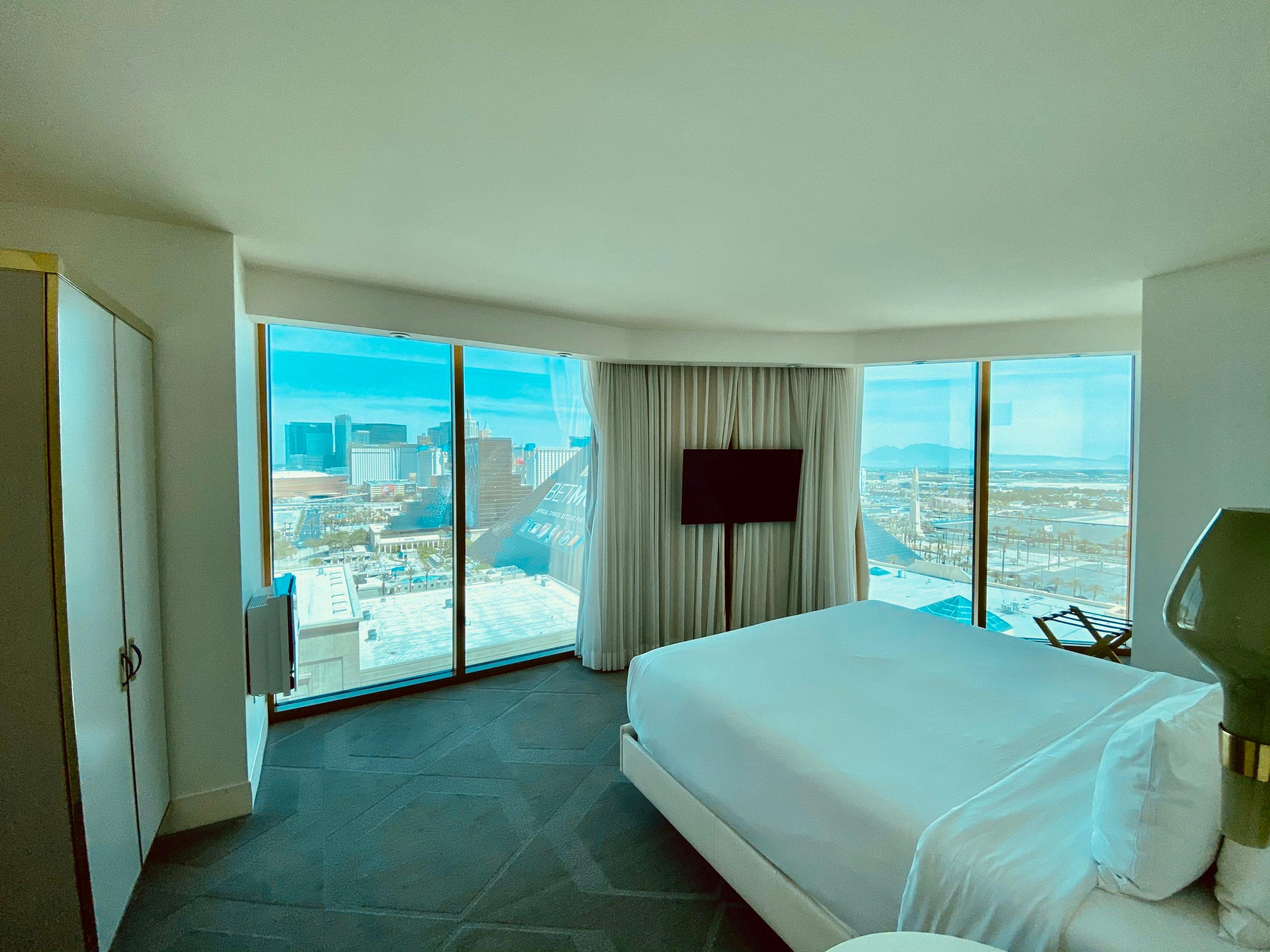 Fine Hotels and Resorts are available exclusively to Platinum Cardholders who book through Amextravel.com, Amex's travel portal. Just log in with your Platinum Card and start searching to see what FHR properties you can find.
And now you've got more of a reason to. Each year, you'll have a $200 credit to use at either Fine Hotels and Resorts or Hotel Collection properties. Just book via Amextravel.com, pay with your Platinum Card, and that $200 credit will kick in automatically.
One last note note: Hotel Collection properties require a two-night minimum stay to trigger the credit.
Shopping Credit: Get $100 in Annual Credits at Saks Fifth Ave
A few years back the American Express Platinum card rolled out $100 in credits on Saks Fifth Avenue purchases each calendar year. It's divvied up into two, $50 credits.
The first credit is available through June, while the second becomes available July through the end of the year. Unused credits don't roll over, so remember to use them or lose them. It appears that gift cards do not qualify to get reimbursed. After activating the credit through your Amex Platinum benefits tab, the credit should automatically apply.
Check out some of the best ways to use your $50 Saks Fifth Ave credits.
Car Rental Insurance: Rental Car Benefits with Hertz, Avis & National
Renting a car is easier and more comfortable when you carry the American Express Platinum card. Just as with hotel chains, the Amex Platinum gets you rental car benefits with instant status at several car rental companies. 
Our favorite among the bunch is Emerald Club Executive status with National. That's because you get access to the special Executive Section, where you can choose any full-size car or higher when paying a midsize car rate. That means that you can make a reservation of any-full size car and skip the National check-in desk entirely. Instead, head straight for the Emerald Aisle and take your pick.
It also gets you free upgrades and extra points when you book.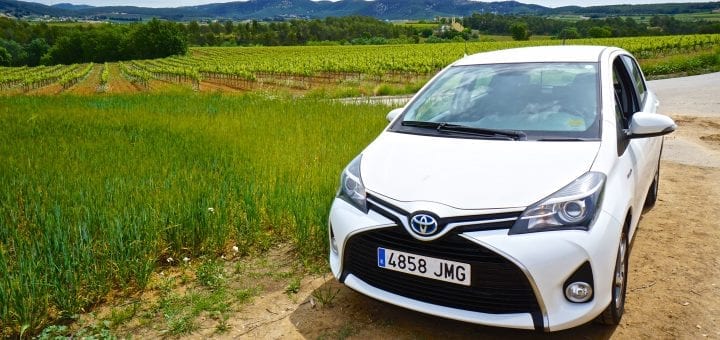 Read more about why we love National Car status and the Emerald Aisle.
With Avis Preferred Status, you get to skip the line altogether and pick a car, or get 25% off your rental and a one-class car upgrade. Hertz Gold Plus Status means you can head straight for the Gold counter at check-in, where it's available. And it gets you some lower rates and a one-class car upgrade as well.
You have to enroll through your Amex Platinum benefits page to get status with all three rental car companies. Those upgrades generally take a few days to process, so you may want to plan ahead. 
Authorized Users: They Get Amex Platinum Benefits Too
You're not the only one who can benefit from Amex Platinum benefits.
American Express allows you to add authorized users to your account, and they'll share many of these perks. At $195 per year, it's not exactly cheap.
So what do these users get?
American Express Centurion Lounge Access: Yes.
Priority Pass Select Lounge Membership: Yes.
Delta SkyClub Access (When Flying Delta): Yes.
$100 Credit for TSA PreCheck or Global Entry: Yes.
Earn 5x Points on Airfare Booked Directly with Airlines and Hotels Booked Through Amextravel.com on up to $500,000 spent in this category each year: Yes.
$200 in Annual Airline Fee Credits: No.
$189 in Annual CLEAR Credits: No.
$240 in Annual Entertainment Credits: No.
$300 in Annual Equinox credits: No.
$200 in Annual Uber Ride Credits: No.
$100 in Annual Saks Fifth Avenue Credits: No.
Instant Hotel Status with Marriott and Hilton: Yes.
Access to Fine Hotels & Resorts: Yes.
Instant Rental Car Agency Status with Hertz, Avis, and National: Yes.
That's a lot of perks that you can pass on to your friends and family members. Only the airline, Uber, Saks Fifth Avenue, hotel, gym, and entertainment credits don't pass down.
The Amex Platinum lounge benefits alone can be worth a ton. For example, if you try to get a spouse into the Delta Sky Club or Amex Centurion Lounge, you'd have to pay $50 for each visit. Add them as an authorized user to your account, and they can get in for free.
Another bonus: American Express allows you to transfer Membership Rewards points directly to an authorized user's frequent flyer account. Unfortunately, Amex has recently added some restrictions to these transfers. But it can still make it much easier to book that trip together.
Bottom Line
These Amex Platinum benefits add up. In fact, for the right traveler, they can outweigh the card's annual fee … and then some.
From your trip to the airport to renting a car to clearing immigration on your way back, these Amex Platinum benefits are unbeatable. Make sure you do all of the above to make your travels more comfortable.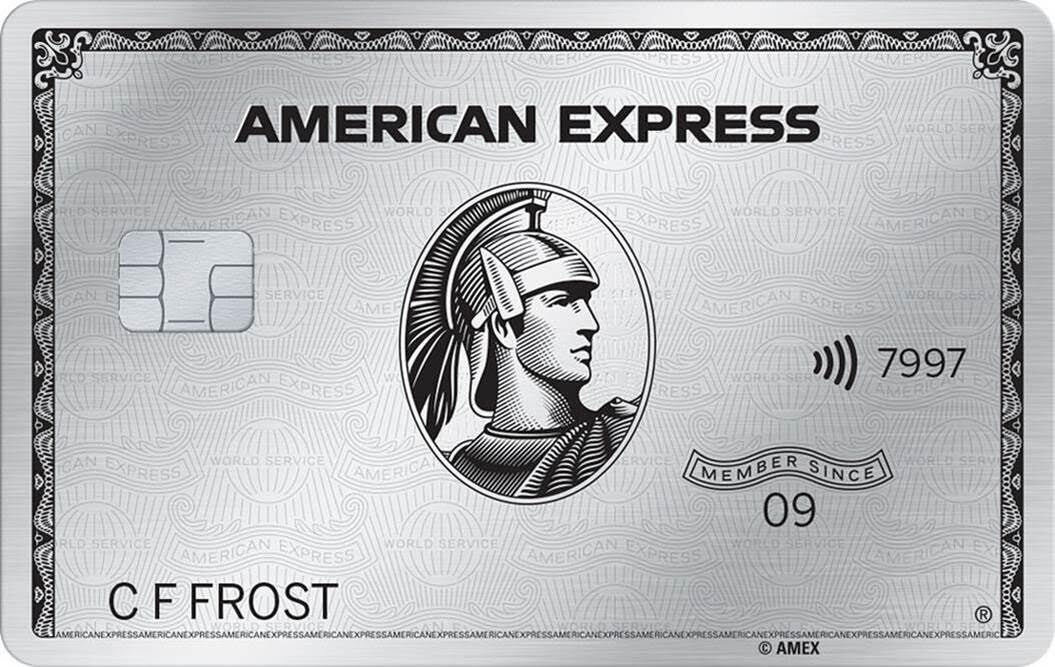 Click Here to learn more about the Platinum Card from American Express.