Whether you're booking a flight for now or not until next year, you should always pay with a credit card – never debit. And some cards are much better than others when it's time to pay for that fare. In fact, there's one undisputed champion when it comes to both earning more points and getting travel insurance coverage for your flight.
It's the Platinum Card® from American Express.
Some other top travel cards come close, but none can compete with the 5x points you get for every $1 you spend on airfare booked directly with airlines or through Amex's travel portal, AmexTravel.com, on the Platinum card – on up to a whopping $500,000 spent each year. Not to mention, the Platinum card offers some of the best travel insurance offered from any card, too.
How Amex Platinum's 5x Stacks Up
The American Express Platinum Card is one of several premier travel rewards credit cards on the market. In general, these top-of-the-line credit cards are going to give you the biggest bang for your buck when it comes time to book flights.
But even among other top-tier credit cards, the Amex Platinum stands out. Take a look.
Let's break this down a bit.
The Chase Sapphire Reserve will get you 3x points on any travel purchase you make, whether you're getting in an Uber, buying a flight through an online travel agency, paying for a parking garage, or booking a hotel. So while it's got a broader benefit, 3x simply can't compete with the 5x you get by booking flights with the Platinum Card from American Express.
And while the Capital One Venture X Rewards Credit Card gets you 5x miles on flights booked through the Capital One Travel Portal, you'll only get 2x miles per dollar spent on flights booked directly with the airline.
Read More: Premium Travel Card Showdown: Venture X, Amex Platinum, or Sapphire Reserve?
The Amex Platinum Card Puts Co-Branded Airline Cards to Shame
Airline credit cards are popular for a reason. It's an easy way to rack up more miles to fuel your travels. Plus, many offer free checked luggage, priority boarding, and large welcome offer mileage bonuses from time to time. Keeping one of these cards in your wallet for your preferred airline can be worth it.
But here's the thing: While it may seem smart to keep adding to your balance of SkyMiles or United miles, you can do much better. More often than not, you'll be better served with a credit card like the Platinum card that earns flexible points – and earns them faster. When you focus on one co-branded airline credit card, you are locked into redeeming the miles it earns on one specific airline. It's the main reason we urge readers to quit putting all of their spending on an airline-specific card. 
So let's illustrate why the Amex Platinum may be an even better choice when it comes time to pay for your flight.
We're big fans of Delta SkyMiles and the co-branded Delta American Express credit cards. But no matter which of those cards you have, you'll earn just 3x SkyMiles or less on Delta purchases. So if you buy a $300 Delta ticket and put it on your Delta co-branded credit card, you'd get a total of 900 SkyMiles if you have the Delta Platinum or Delta Reserve card, and only 600 miles with the Delta Gold card – plus whatever you earn from taking the flight itself.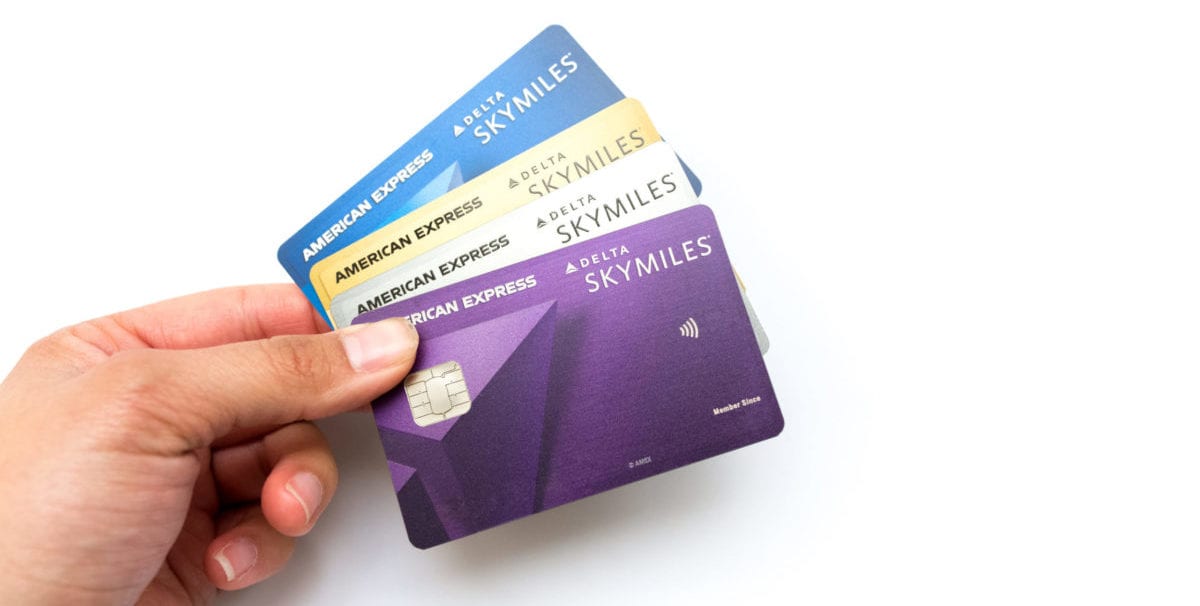 Booking this same $300 Delta flight with the Amex Platinum Card would net you 1,500 Membership Rewards points with the 5x multiplier. And you could turn around and transfer those points right back to your Delta SkyMiles account because Membership Rewards points transfer to Delta SkyMiles at a 1:1 ratio – 1 point gets you 1 Delta SkyMile.
It makes this an easy choice, and part of the reason why we consider the Amex Platinum the best credit card for frequent Delta flyers.
Amex Addresses a Major Shortcoming: Travel Insurance.
For years, flyers had to weigh the bonus points when booking a flight against a major flaw with the Amex Platinum: It didn't offer any travel insurance for flights booked with the card. That made for an interesting debate between the Amex Platinum and the Chase Sapphire Reserve, which has long offered some of the best travel insurance of any premium card.
But times have changed. Back in 2020, American Express added some robust trip coverage policies to the Amex Platinum and some of its other top-tier cards. While you could argue that the Chase Sapphire Reserve's, or even the Capital One Venture X's coverage is stronger, it's a moot point.
If you pay for your round-trip flight with the Platinum card – or put the taxes and fees from a round-trip award ticket on it – you will be eligible for:
Trip Cancellation Insurance: You can get reimbursed for up to $10,000 of nonrefundable expenses – and up to $20,000 a year total – if your flight is canceled due to weather, an injury or illness, and other "covered reasons." The maximum benefit amount for Trip Cancellation and Interruption Insurance is $10,000 per Covered Trip and $20,000 per Eligible Card per 12 consecutive month period.
Trip Delay Insurance: If your flight is delayed by more than six hours, you are eligible for up to $500 in reimbursement for lodging, food, personal use items, and other associated expenses. Up to $500 per Covered Trip that is delayed for more than 6 hours; and two claims per Eligible Card per 12 consecutive month period.
Eligibility and Benefit level varies by Card. Terms, Conditions, and Limitations Apply. Please visit americanexpress.com/benefitsguide for more details.
With bigger bonus earnings when booking flights (5x on the Platinum card vs. 3x on the Reserve vs. 2x on the Venture X) and nearly equal trip protection policies, we think the American Express Platinum card is the clear winner when it comes time to pay for your flights. Just keep in mind that simple one-way flights won't be eligible.
In many ways, Amex has put the debate to rest.
All About the Platinum Card from American Express
That sweet 5x points bonus you'll get for every dollar you spend buying flights won't come cheap. But with that perk and an unbeatable set of other benefits, the value of the Amex Platinum card can easily outweigh its $695 annual fee for some travelers (see rates & fees).
It starts with at least 80,000 American Express points after spending $8,000 within the first six months. Or even 150,000 points via a targeted CardMatch offer!
Add in the card's unbeatable suite of travel perks, and it's more than enough for many to justify the card's $695 annual fee.
Read More: A Full Review of the Platinum Card from American Express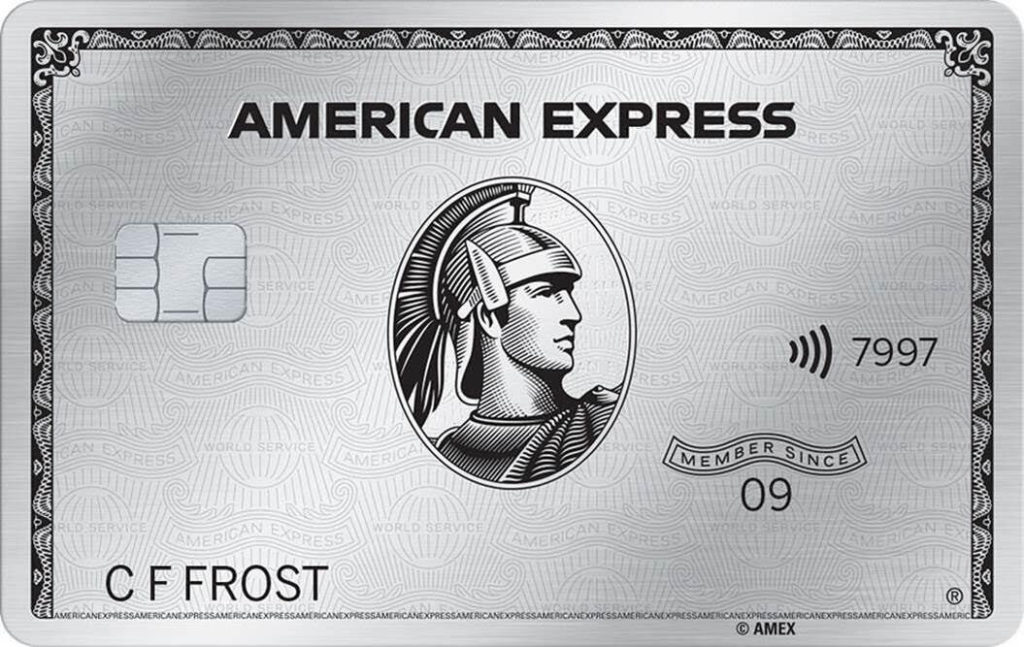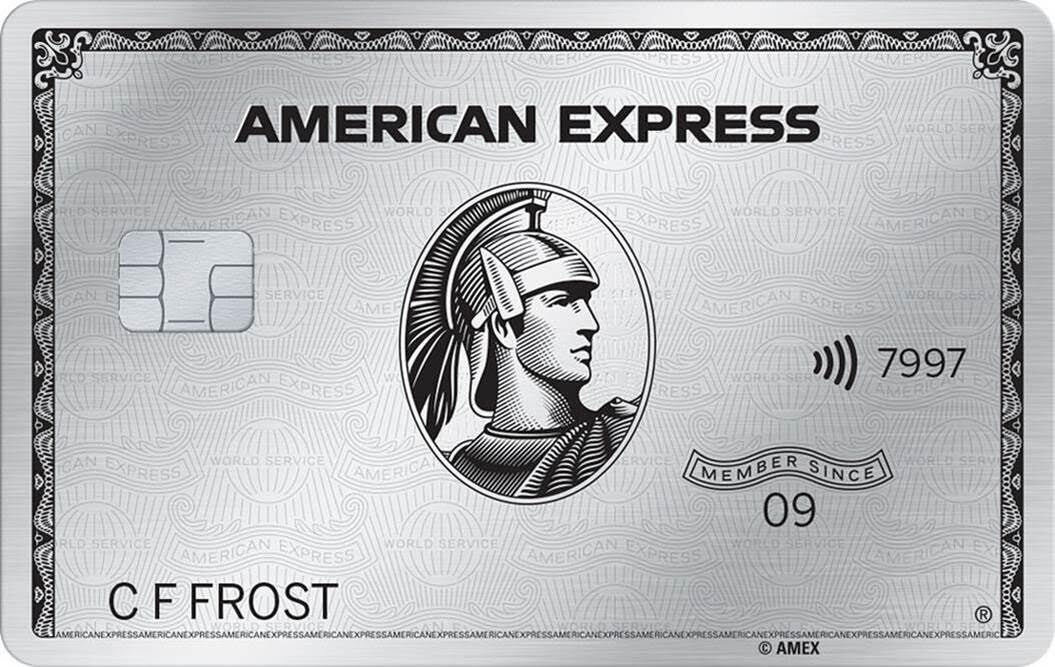 Click Here to learn more about the Platinum Card from American Express.
Let's get to the perks. For starters, you get up to $200 in airline fee credits that cover things like seat selection, baggage fees, etc. You also get up to $200 in Uber rides, doled out in $15 monthly installments (and $35 in December to round out the year). Throw in another up to $100 credit for Global Entry or TSA PreCheck application once every 4 1/2 years for the application fee for TSA PreCheck® and every four years for Global Entry, and up to $100 in credits to Saks Fifth Avenue in two, $50 sums.
And then there's a slew of new credits and perks from an overhaul on the card last summer, including up to $240 a year in entertainment credits, up to $300 a year towards Equinox gyms, a $200 annual credit for select hotels booked through Amextravel.com, an up to $189 credit to cover the cost of a CLEAR® Plus membership and more.
But perhaps best of all is the lounge access you get with the Amex Platinum. The Platinum card opens up more airport lounge doors than any card on the market. For starters, you can get into American Express's incredible Centurion lounges. You'll also get a membership with Priority Pass, the global network with more than 1,200 outposts. You can get into Delta SkyClubs so long as you're flying Delta that day. And finally, you can use Escape Lounges – The Centurion Studio Partner – including our favorite lounge at our home Minneapolis-St. Paul (MSP) airport.
Bottom Line
The Amex Platinum has earned a permanent spot in many travelers' wallets, and the 5x points you get for every dollar you spend when paying for flights is a big part of the reason why.
It's simply the best card for booking flights, getting extra points, getting solid travel coverage, and accelerating your travels.