It's currently possible to earn up to 60,000 SkyMiles, or even more if you're eligible for a small business card with the suite of Delta SkyMiles credit cards.
From the *delta skymiles gold* to the top-tier *delta skymiles reserve*, these aren't the biggest Delta bonuses we've seen, but they can still provide a good opportunity to earn SkyMiles.
Aside from a few recent deals, SkyMiles don't go nearly as far as they did just a year or so ago – Delta has eliminated many sweet spots to get value from their program, so piling up SkyMiles shouldn't be a top priority for many travelers.
Still, it could make sense for loyal Delta flyers to add one of these cards to their wallet mainly to get some excellent ongoing benefits: A free checked bag on every Delta flight, an annual companion certificate, and Delta Sky Club access, to name a few. Throwing in 60,000 SkyMiles or more is just a bonus – and those miles will go further with the 15% discount on award tickets you get thanks to Delta's new TakeOff 15 benefit.
Just remember: Credit cards are serious business. No amount of SkyMiles is worth digging yourself into credit card debt. If you can't afford to immediately pay off the $2,000-$6,000 you need to spend in the first few months to earn these bonuses, it's simply not worth it.
Already got a Delta credit card in your wallet? You can apply for a different Delta card and still earn another bonus!
Read on for more details on each of the current Delta credit card offers and everything you need to know to take advantage of them.
Delta SkyMiles® Gold American Express Card
Learn more about the card_name
Delta SkyMiles® Platinum American Express Card
Learn more about the card_name
Delta SkyMiles® Reserve American Express Card
Learn more about the card_name

What About Delta Business Cards?
Got a small business? Even if you don't know it, you might just be eligible. And you're in luck: There are a few thousand more SkyMiles on the table with these offers.
Already got the personal version of one of these cards? You could still earn the bonus on one of these small business cards, too.
And don't forget: These business cards also qualify for the new TakeOff 15 benefit, giving you a 15% discount when redeeming SkyMiles for Delta-operated award flights.
Read more: Are You Eligible to Open a Small Business Credit Card? Everything You Need to Know
Should You Upgrade Your Existing Delta Credit Card?
If you already hold a Delta SkyMiles Gold or Platinum Card, does it make sense to upgrade your card to the next tier? The short answer is … almost always no.
Delta and American Express constantly push cardholders to upgrade. But upgrading your current Delta card is typically not a smart move, as it will make you ineligible to earn the welcome offers these cards have.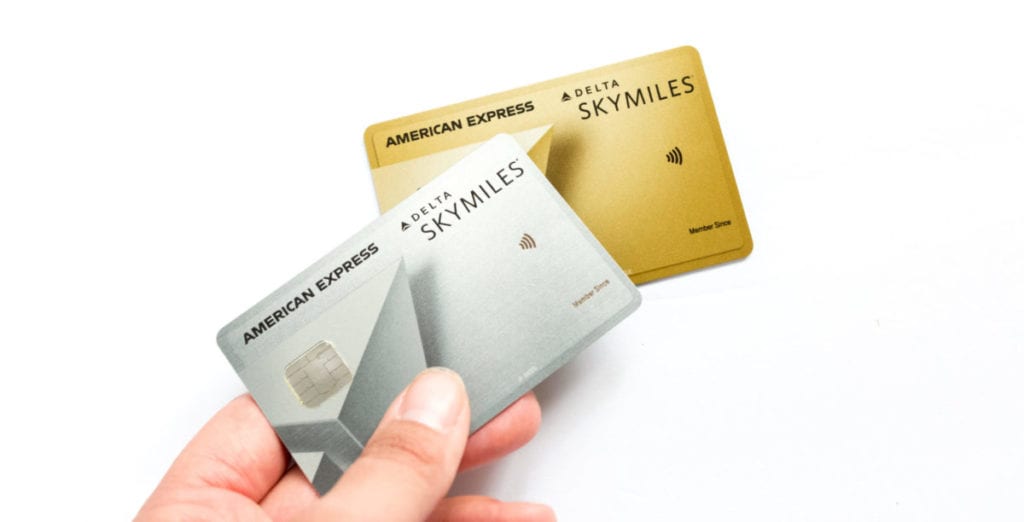 With American Express, you can simply apply outright for a new account to earn the huge SkyMiles bonus and then close out an older account after you are approved. That's because American Express lets you earn a welcome bonus on all of their credit cards once per lifetime.
For example, you can apply for the card_name even if you've already got the card_name in your wallet. If you take the upgrade offer, you'd make yourself ineligible for the big SkyMiles welcome offer bonus.
We have seen some compelling upgrade offers in the past, with a combination of some bonus miles with a statement credit to upgrade from the Gold to the Platinum card – or Platinum to Reserve. Still, it's almost always a much better deal to apply for a new card outright.
Read more: Already Had a Delta SkyMiles Credit Card: Can You Still Get Another Bonus?
Who Are These Offers Right For?
Really, it's not about the SkyMiles. If earning miles is your goal, there are far better options than opening (and repeatedly swiping) a co-branded Delta card.
That means these offers are really best for Delta fans and frequent flyers that can make the most of the additional travel benefits.
Getting a free checked bag on every Delta flight – a savings of at least $60 on each roundtrip – can go a long way to offset the card's annual fee. The math works out even better if you're flying with family or a travel companion, as free bags extend to up to eight other passengers booked on the same reservation.
With the Platinum and Reserve cards, you'll also get an annual companion ticket. Exactly what you get with that companion ticket depends on which card you've got:
With either companion ticket, you essentially get a once-a-year BOGO ticket for flights within the mainland U.S. after your first full year with the Platinum or the Reserve card. The value of the companion ticket on the Delta Platinum Card can be huge, easily offsetting the card's $250 annual fee.
Read more: How to Maximize the Companion Ticket on Your Delta Platinum Card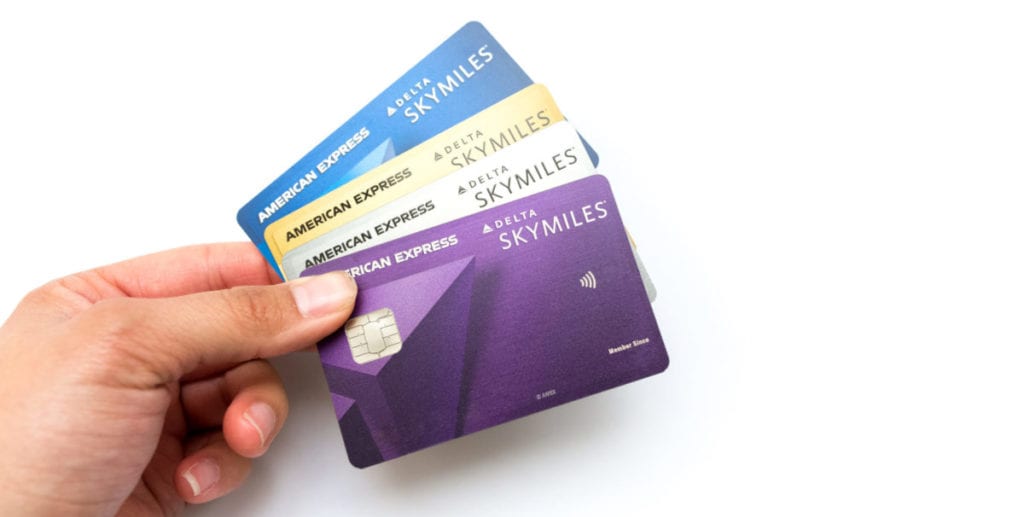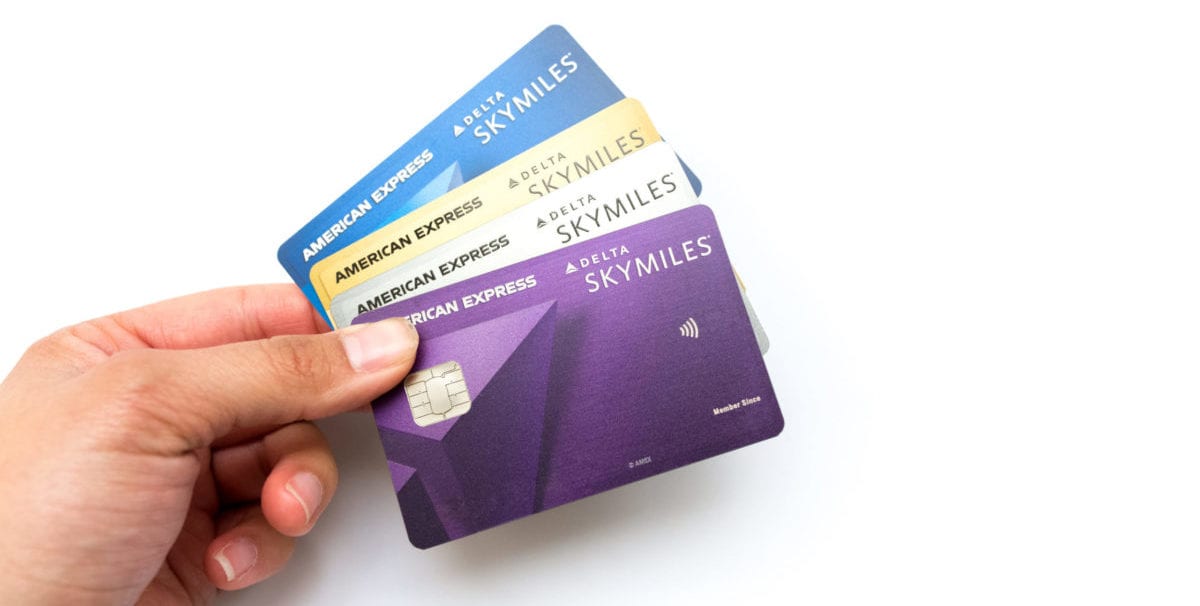 With the Delta Reserve card, one of the top-selling points is that it gets you into Delta Sky Clubs when flying Delta – but unlimited complimentary access will only last through January, 2025. After that you'll be limited to 10 Sky Club visits each year, unless you also spend $75,000 on your card throughout the calendar year. Even after these changes, you'll continue to get two one-time passes to the Sky Club so that you can also bring along a friend or family member when they're traveling with you.
Delta Sky Clubs aren't the only lounge you'll have access to with the Reserve Card, though. You'll also get complimentary access to the American Express Centurion Lounges when you are flying Delta on a ticket purchased with your Reserve card. At these lounges, you can also bring up to two guests with you for a fee of $50 each.
Deciding whether the Gold, Platinum, or Reserve Card is right for you can be a tough call. Do the math on the benefits and decide which one makes the most sense for your wallet.
After that, earning a bigger SkyMiles bonus is just a sweetener.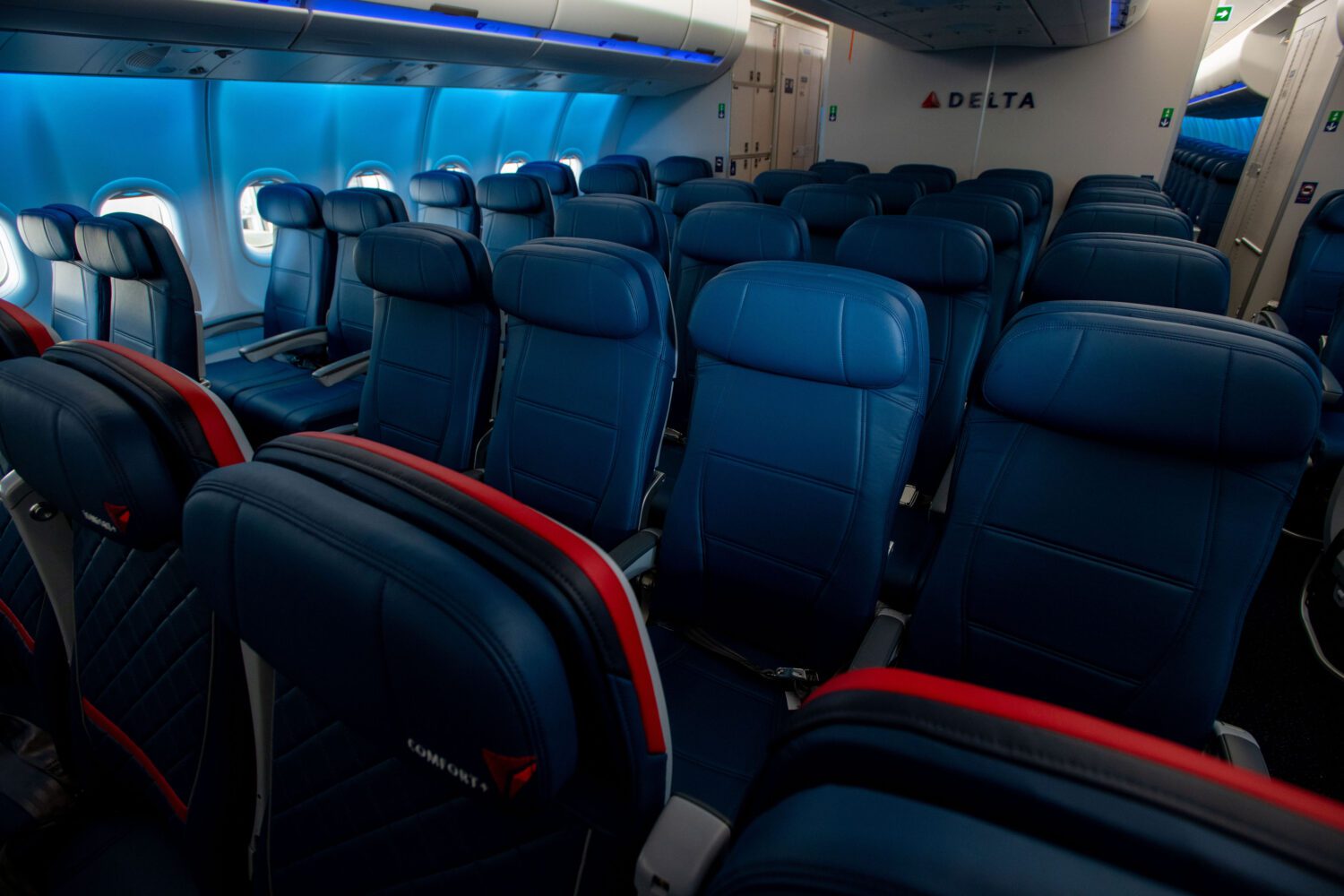 While all airlines raise award rates from time to time, Delta has gone further than any other airline, which means these SkyMiles don't go nearly as far as they once did. And the airline has taken an unmistakable turn with its loyalty program over the last several months.
Frequent Delta SkyMiles flash sales – with deeply discounted rates to fly to Europe and elsewhere – have largely disappeared. Once-or-twice yearly deals to book Delta One business class to Europe or Asia at reasonable rates have vanished as well. And now you're likely to find Delta basic economy fares no matter where you're traveling with SkyMiles as those pesky fares have spread to almost every route worldwide.
Not sure if you are eligible to earn a bonus? See our post on the American Express Apply with Confidence Tool, which will give you the heads up if you'll be approved for an American Express card with a welcome bonus before the bank actually pulls your credit score.
Bottom Line
If you often fly with Delta, having a SkyMiles credit card gets you a free checked bag and priority boarding on every Delta flight. Those perks alone put these credit cards on many loyal Delta flyers' radars. Other great perks like Sky Club access and companion certificates are even better.
SkyMiles don't go nearly as far as they once did, so opening a new credit card just for the sake of earning these miles may not be a wise move. But if you've got your eyes on a Delta card, these are the best offers currently available.