Right now its possible to earn up to 50,000 SkyMiles and 10,000 Medallion Qualifying Miles (MQMs) with the suite of co-branded Delta credit cards issued from American Express. But just how many miles you can earn will depend on the specific card you are looking at.
But credit cards are serious business. No amount of SkyMiles is worth digging yourself into credit card debt – if you can't afford to immediately pay off the $2,000 to $6,000 you need to spend in the first three months to earn these bonuses, it's not worth it.
Already got a Delta credit card in your wallet? You can apply for a different Delta card and still earn these big bonuses!
Delta SkyMiles can be a mixed bag, but there are plenty of valuable ways to redeem SkyMiles for your future travels: Think insanely cheap SkyMiles flash sales like 10,000 SkyMiles roundtrip to Hawaii, 5,000 miles to Alaska and back, 32,000 SkyMiles round trip to Spain, or 70,000 SkyMiles (or less!) to get to Australia and back.
Read on for more details on each of the current Delta credit card offers, and everything you need to know to take advantage.
Delta SkyMiles® Gold American Express Card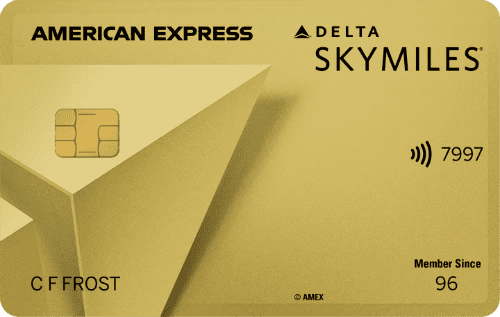 Click Here to learn more about the Delta SkyMiles Gold American Express Card.
Delta SkyMiles® Platinum American Express Card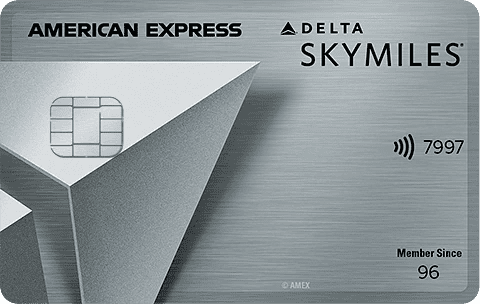 Click Here to learn more about the Delta SkyMiles Platinum American Express Card.
Delta SkyMiles® Reserve American Express Card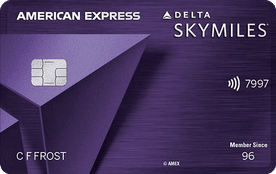 Click Here to learn more about the Delta SkyMiles Reserve American Express Card. 
Should You Upgrade Your Existing Delta Credit Card?
If you already hold a Delta SkyMiles Gold or Platinum Card, does it make sense to upgrade your card to the next tier? The short answer is no.
Delta and American Express constantly push cardholders to upgrade. But upgrading your current Delta card is typically not a smart move, as it will make you ineligible to earn the welcome bonus offers these cards have.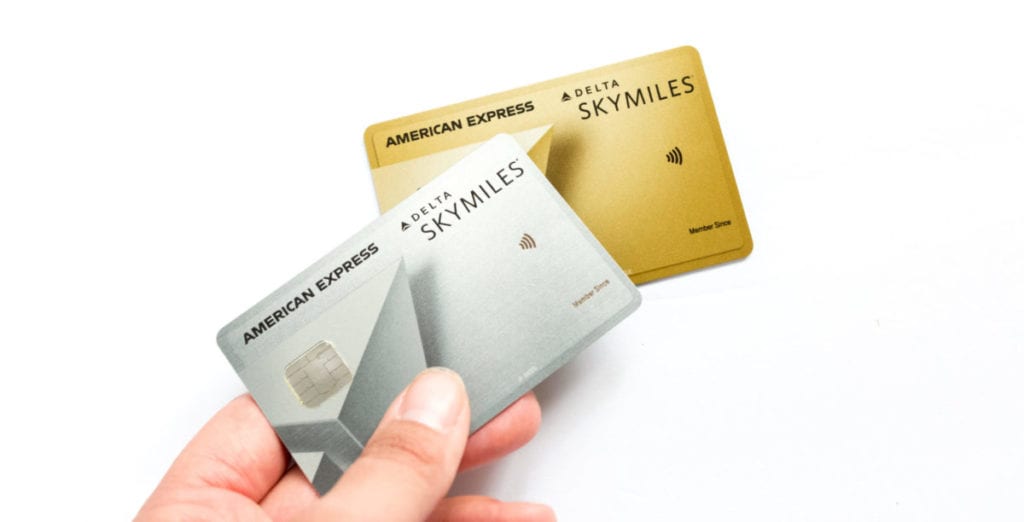 With American Express, you can simply apply outright for a new account to earn the huge SkyMiles bonus and then close out an older account after you are approved. That's because American Express lets you earn a welcome bonus on all of their credit cards once per lifetime.
For example, you can apply for the Delta SkyMiles® Platinum American Express Card even if you've already got the Delta SkyMiles® Gold American Express Card in your wallet. If you take the upgrade offer, you'd make yourself ineligible for the 50,000-SkyMile bonus.
That said, we have seen some compelling upgrade offers in the past, with a combination of some bonus miles with a statement credit to upgrade from the Gold to the Platinum card – or Platinum to Reserve. Still, it's often a much better deal to apply for a new card outright.
Read more: Already Had a Delta SkyMiles Credit Card: Can You Still Get Another Bonus?
Our Take on These Delta Credit Card Offers
Delta SkyMiles can get a bad rap, especially after a slew of devaluations that drastically increased the costs of flying economy or business class on partner airlines like Air France, KLM, or Korean Air. Delta just did it again in April, increasing the rate to fly business class to the Middle East from 85,000 SkyMiles to 130,000 SkyMiles with no warning.
But these miles are still far from worthless.
We regularly see domestic fares under 10,000 SkyMiles roundtrip. But the real value of SkyMiles comes from frequent SkyMiles flash sales. Just take a look at some of the SkyMiles flash sales we've found and sent to Thrifty Traveler Premium members.
Plus, SkyMiles never expire. With the ability to easily cancel award tickets and get your miles back – plus any taxes and fees (as long as you book a main cabin ticket or higher) – we think SkyMiles are one of the best ways to book travel. It's a great time to apply if you are eligible.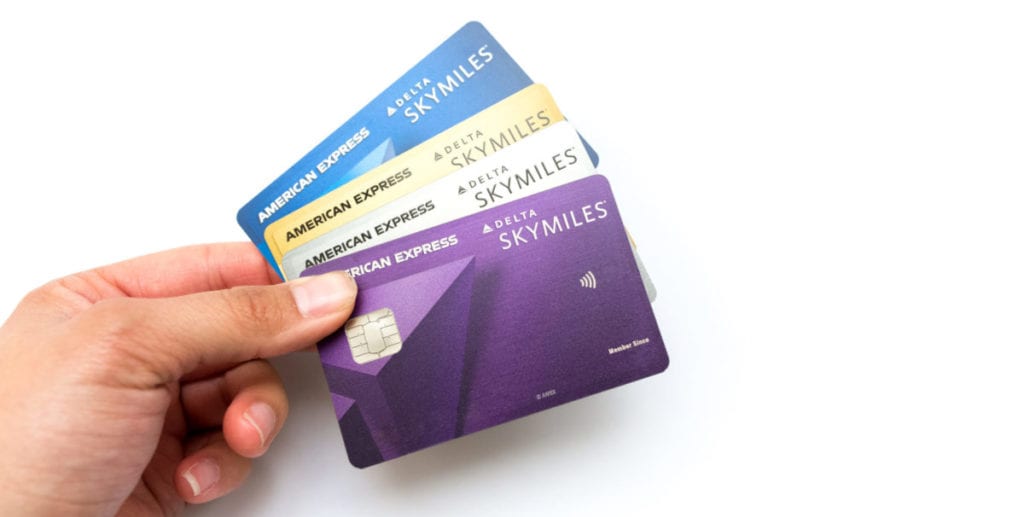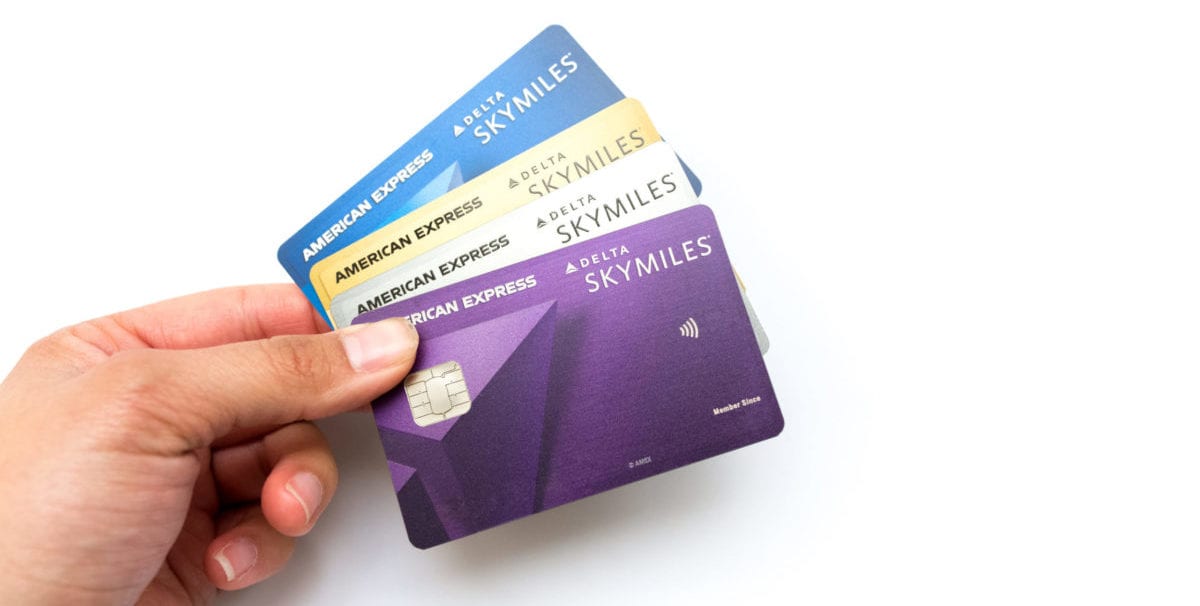 Whether the Gold, Platinum, or Reserve Card is right for you can be a tough call. The value of the companion ticket on the Delta Platinum Card can be huge, easily offsetting the card's $250 annual fee. You essentially get a BOGO ticket for flights within the mainland U.S. after your first full year with both the Platinum and the Reserve card.
Read more: How to Maximize the Companion Ticket on Your Delta Platinum Card
Not sure if you are eligible to earn the bonus? See our post on the Amex welcome offer eligibility tool. And make sure to read our guide on Understanding Delta SkyMiles before you book your next trip.
And make sure to read our post on the best credit cards for Delta Flyers in 2022.
Bottom Line
If you often fly with Delta, having a SkyMiles credit card will provide you with a free checked bag and priority boarding on every Delta flight. Those perks alone put these credit cards on many travelers' radar.
You can earn up to 50,000 SkyMiles by spending just $2,000 in the first three months of card membership.