Typically, your two largest expenses for any trip are airfare and accommodations. If you can save big on one, you're in luck. If you save on both, you're officially a thrifty traveler.
Since Airbnb came onto the scene, this homestay service has added a wider variety of affordable travel options beyond big box hotels and cheap hostels.
If you do Airbnb right and employ some of these money-saving strategies, you can save some decent cash on lodging during your next trip.
1. Get an Airbnb Account (For You … or a Travel Buddy!)
Are you new to Airbnb? Or do you have a parent, spouse, friend, or family member coming on your next trip who hasn't yet created an Airbnb account? First-time users can save on their first stay booked with Airbnb.
Refer a friend and you'll both get a bonus! Or sign up using our link and you will receive up to $55 towards your first stay (we will get $20 as well).
2. Stay with a Group to Split Costs
I find that Airbnb gets you the most bang for your buck with groups of three or more. When traveling with more than two people, getting two hotel rooms instead of one makes your lodging costs instantly skyrocket. Instead, book an entire home with Airbnb. Go in on a space large enough to sleep everyone in your crew, and split the bill.
Airbnb is a great option for bachelor and bachelorette parties, family reunions or vacations, or really any travel for more than two people.
Airbnb's recent venture into the luxury space, Airbnb Luxe, may seem out of a thrifty traveler's price range. However, many of these awesome spots can sleep multiple people! Take this stunning villa in Bali, for example:
This Airbnb Luxe property is $500 a night … talk about sticker shock! However, this space comfortably sleeps ten people. Now, we're talking a mere $50 per person a night for an unforgettable experience.
This approach works just the same for Airbnb Plus verified homes and regular Airbnb options as well. For example, check out this awesome home in Phoenix: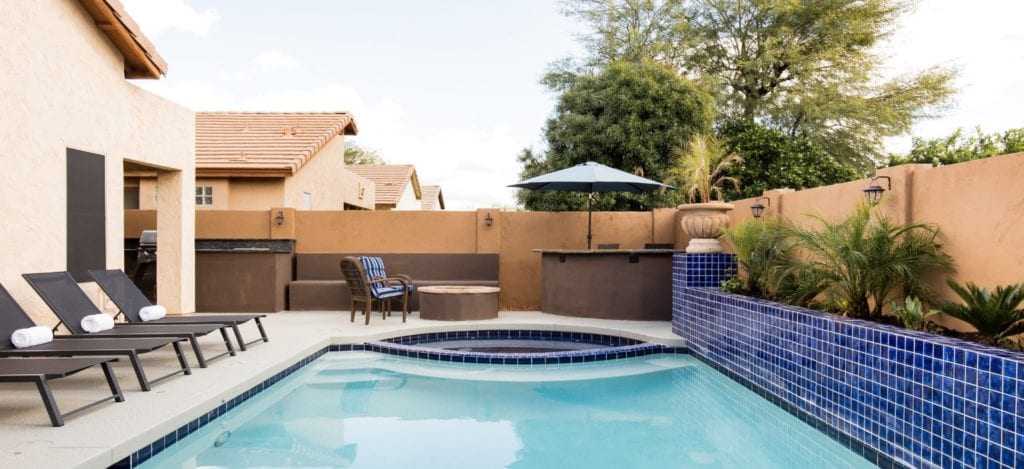 This home is just $95 a night and can sleep eight. You can crunch the numbers on that one: Before taxes and fees, that's less than $12 per person per night!
Utilizing entire homes to house groups larger than two or three is the key to stretching your dollar on group travel. Set your Airbnb search to the number of people you're planning for, and explore the many large home options available.
3. Use the Right Credit Card
Get more bang for your buck by using the best credit card to maximize your Airbnb stay. Here are our two favorite cards to book Airbnb stays with:
The Capital One Venture Rewards Credit Card
The Capital One Venture Rewards Credit Card is one of our favorite credit cards to use for things that traditional points and miles programs cannot cover. Every purchase on the card earns 2x miles per dollar, and the points can then be redeemed for a statement credit against eligible travel purchases, such as Airbnb. Read more about our favorite ways to use these miles.
You can charge the Airbnb to your Capital One Venture Rewards card and then use the purchase eraser function to give yourself cover the cost (must be done within 90 days of making the transaction). You can use the purchase eraser to remove the full charge or use a select number of miles to remove just part of the charge.
With a 50,000-mile bonus after spending $3,000 within the first three months, you could cover up to $500 in Airbnb reservations. The card has a $95 annual fee.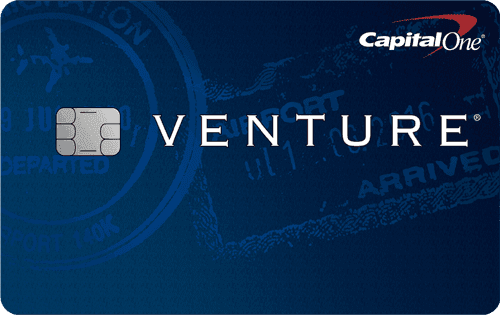 Click Here to get more information about the Capital One Venture Rewards Card.
The Chase Sapphire Reserve Card
Not only does the Chase Sapphire Reserve card earn 3x points per dollar on all dining and travel purchases, but it also offers a $300 annual credit that can be used to cover any travel expense … including Airbnb. This helps quickly offset the card's $550 annual fee and is a big reason many hang onto this card.
Earning 3x points per dollar on Airbnb reservations is fantastic, as Chase Ultimate Rewards points are some of the most valuable in the world of points and miles.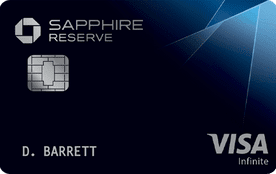 Click Here to get more information about the Chase Sapphire Reserve card. 
To earn points for your upcoming travel, read more about the best cards to use when booking Airbnbs.
4. Think Outside the Box with Airbnb Filters
If you love Airbnb and want to find ways to further slash spending on booking accommodations, it's time to rethink your search filters.
Going on a solo trip? Consider booking a smaller space like a condo or apartment rather than an entire house. Take this one step further and filter your search for "Private Room" to book a separate room in a home. Be sure to read the reviews and make sure the space has stellar reviews for safety. Check for a lockable door, clean space, no safety concerns mentioned in the reviews. Booking a private room can be a great way to cut down on Airbnb costs.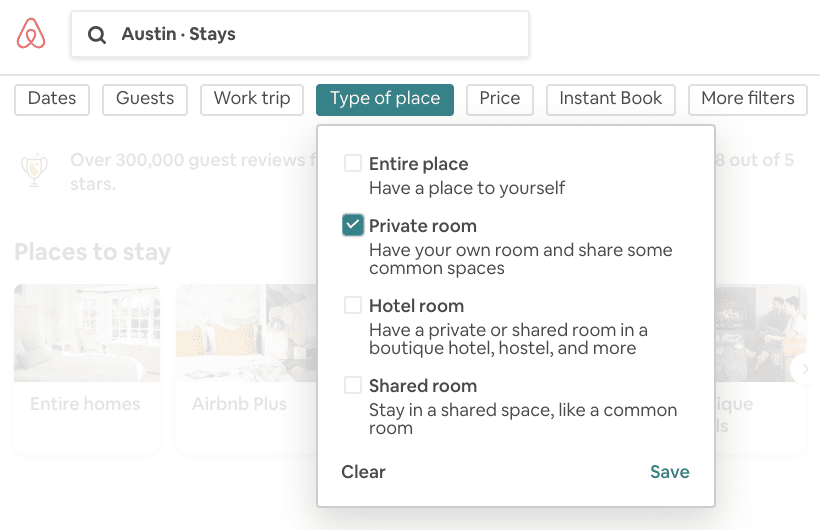 There are other ways to save without giving up the "Entire Place" on Airbnb. Think outside the box and head to the "Unique Homes" section of Airbnb's filters. You will find lodging options from camping to glamping or tiny houses to treehouses offered on the site. Oftentimes, choosing unique accommodations also means major savings.
For example, this Tiny House in Austin goes for as low as $57 a night! And for a short stay or mini-cation spent exploring a city all day, you don't need much more room than this.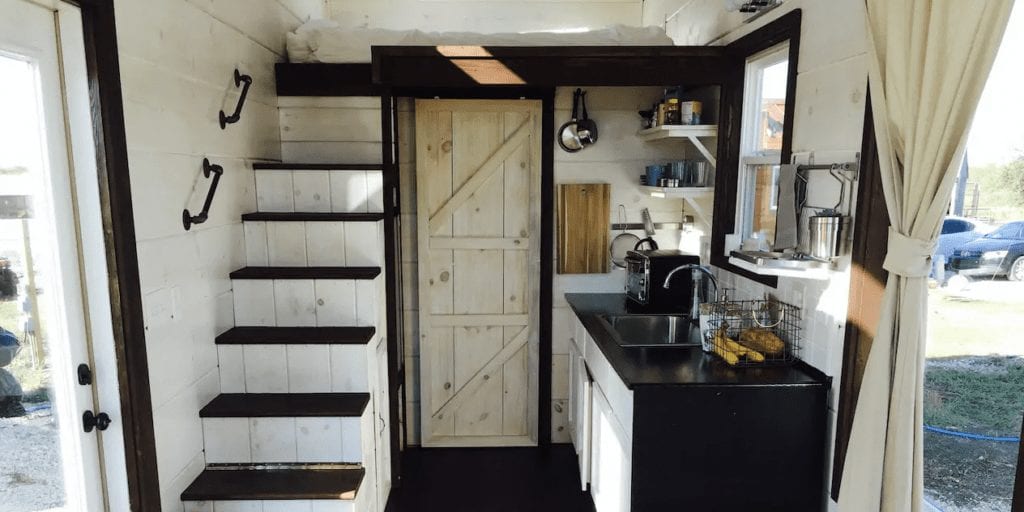 I rented a camper van in both Hawaii and Iceland, and my lodging savings were tremendous! I highly recommend considering these more unique Airbnb options if you're looking to cut costs.
5. Rent Your Own Home Out During Travel
If you're looking to flip the script, you could double up and rent your own home while you're away in another Airbnb on vacation! While putting your home up for rent on Airbnb takes some time on the front end (taking photos, cleaning the house, locking up valuables, etc.), it can pay off big time.
Many frequent travelers make their home bookable on Airbnb and similar platforms for their upcoming travel. It helps pay the bills, and lines your pockets with a little extra travel money while you're away. If you're going to be gone anyway, why not?
If you've rented your home out while traveling before, drop us a comment below and let us know how it works for you!
Bottom Line
Airbnb is one of the most popular ways to book travel accommodations for a reason. Use our tips to save even more on lodging on your upcoming travel.