It seemed the dust had finally settled on a busy week of changes to the Delta SkyMiles program, including how travelers earn Delta Medallion Status and gain access to Delta Sky Clubs – but the airline wasn't done yet.
In a move first flagged by Danny the Deal Guru, Delta and co-branded credit card partner, American Express, quietly added new restrictions to the portfolio of personal Delta American Express credit cards. The new terms make it more challenging for travelers to earn a big welcome offer when adding one of these cards to their wallet.
Amex has traditionally limited cardholders to earning a welcome offer bonus once per card. That meant since Amex and Delta offer four separate co-branded credit cards, you could pick up all four – at varying times – and earn a big pool of SkyMiles in the process. It's the reason we always caution travelers to not upgrade their Delta credit card, as you could apply for a different version outright and still earn the big welcome offer bonus.
Now, that's no longer the case as the bank has added terms that limit welcome offer eligibility based on which other Delta SkyMiles cards you've previously had. It's not a blanket one-size-fits-all restriction, though, and as of publication, the Delta American Express business credit cards don't appear to be impacted.
After gutting some of the best perks of the top-tier Delta Reserve card, American Express and Delta are making sure that anyone wanting to downgrade will be ineligible from signing up for a less expensive version and earning a welcome offer.  So, it's still possible to earn a bonus on multiple Delta credit cards, but you'll have to start at the bottom and work your way up in order to do it.
Here's everything you need to know about being eligible for a Delta SkyMiles credit card.
Read more: Do Delta SkyMiles Credit Cards Still Make Sense
Delta SkyMiles® Blue American Express Card
The *delta blue* is Delta's entry-level card that doesn't carry an annual fee (see rates & fees) and gives travelers the ability to earn SkyMiles for their daily spending with little else by way of perks and travel benefits.
The way the new terms read as follows:
You're ineligible for the Delta Blue Card's welcome offer if you've held any other Delta credit card in the past.
Specifically, the new terms on the Delta Blue Card state that in order to be eligible for the welcome offer you can't have or have had the Delta Blue card, the Delta SkyMiles Gold Card, the Delta SkyMiles Platinum Card, the Delta SkyMiles Reserve Card or previous versions of these Cards.
This card has always been a good downgrade option for anyone looking to avoid the annual fee on one of the other SkyMiles cards but some people do sign up for it and earn a welcome offer bonus as well. The welcome offer never gets too high for this no-annual fee card so if you haven't had it and won't be eligible for a bonus in the future, this isn't the biggest loss.
Learn more about the *delta blue*.
Delta SkyMiles® Gold American Express Card
The *delta skymiles gold card* is the most popular pick for casual Delta flyers and those just getting started with travel rewards credit cards. The card typically comes with a respectable pool of SkyMiles and its $99 annual fee is also waived for the first year (see rates & fees).
On top of that, it offers some solid perks when flying Delta, like free checked baggage, priority boarding, and you get access to Delta's TakeOff 15 – which provides a 15% discount on Delta award tickets.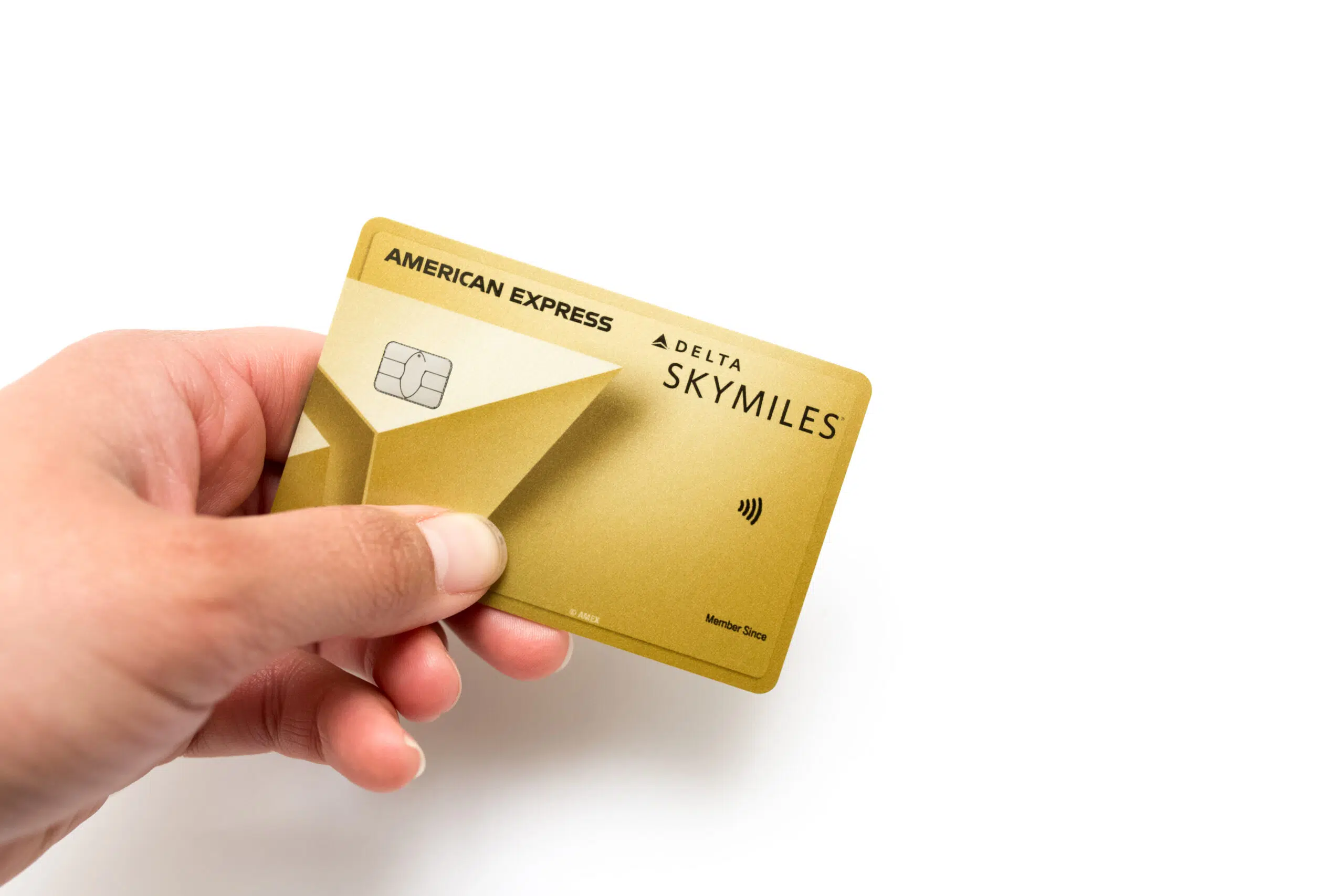 With the new terms added to the Delta Gold Card, you'll be ineligible for the card's welcome offer if you have or have had the Delta Gold Card, the Delta Platinum Card, or the Delta Reserve Card.
This means if you started with anything but the Delta Blue Card you'll be ineligible for the best value card in Delta's portfolio.
Learn more about the *delta skymiles gold card*.
Delta SkyMiles® Platinum American Express Card
The *delta skymiles platinum card* used to be one of our favorites. In fact, we often referred to it as the Gold card on steroids. 
With the sweeping changes Delta made to the SkyMiles program – and specifically, how Medallion Status will be earned starting in 2024 – this card has become much less valuable.
It's still the best Delta co-branded card for earning SkyMiles through daily spending. It comes with an annual companion certificate, as well as all the benefits you get with the Gold Card – but for an annual fee of$250 each year (see rates & fees), it's not exactly cheap.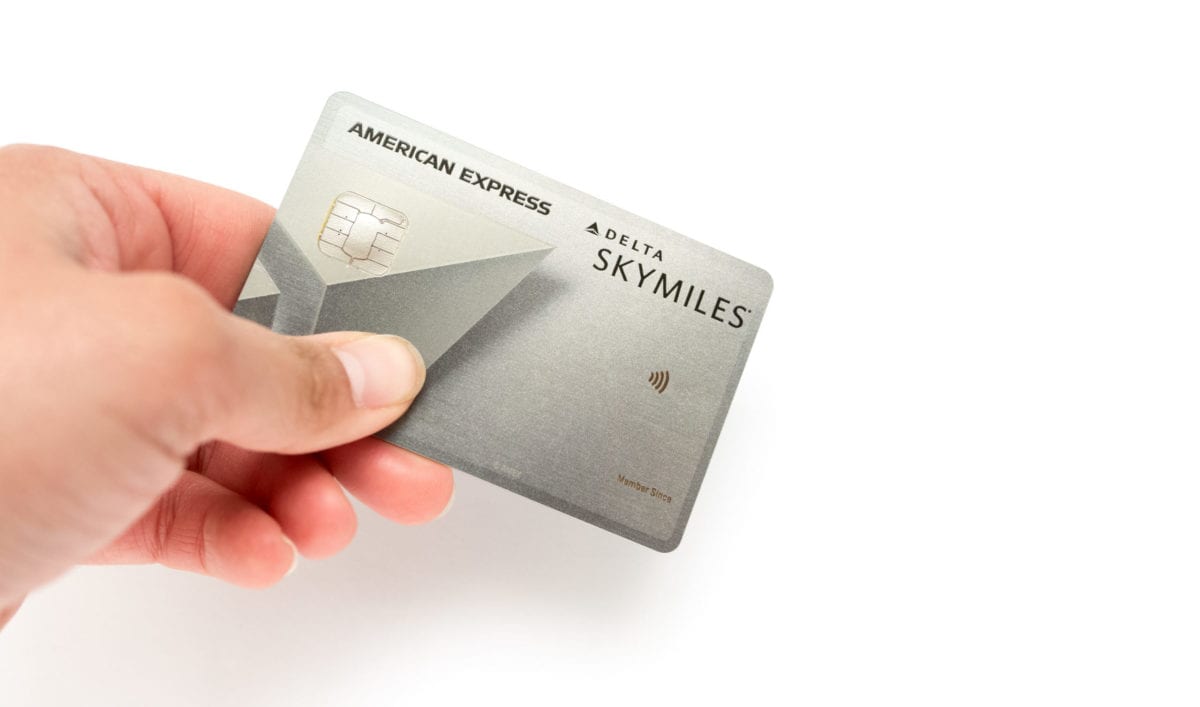 Now, with the changes Amex has made to the offer terms, you won't be eligible for the Delta Platinum Card if you have or have previously had the card or the Delta Reserve Card.
Since Amex is trying to limit anyone downgrading from the upper-end Delta Cards, this means that you're still able to earn the bonus on the Delta Platinum if you've had either the Delta Blue or Delta Gold Card.
Learn more about the *delta skymiles platinum card*
Delta Reserve® Credit Card from American Express
The *delta reserve card* is Delta's top-of-the-line premium card, that comes packed with benefits like lounge access, a fast(er) path to elite status, and an annual companion certificate good for BOGO roundtrip airfare – including first class.
This card is all about the perks, and even after stripping many of the best benefits, it's still best for Delta flyers looking for a premium travel experience.
If you haven't yet had the card and are looking to add it to your arsenal, I've got good news for you. The only restrictions on earning a welcome offer with the Delta Reserve Card are that you can't currently have, or have had the card. This is the same as it's always been and follows the usual bonus eligibility for Amex cards.
Learn more about the *delta reserve card*
Bottom Line
After making big changes to the Delta SkyMiles program earlier in the week, Delta and American Express capped things off by tweaking the eligibility requirements for the airline's portfolio of personal credit cards.
Under the new requirements, Amex is only allowing travelers to earn a welcome offer on a more expensive Delta card than the one they currently have, or have had.