One month after turning some of its most loyal flyers against the airline with sweeping and painful changes to both earning Medallion Status and getting into Sky Club lounges, Delta finally unveiled how it will adjust those plans on Wednesday. Yet as Delta's CEO himself admitted last week, it's far from an outright reversal.
Plenty will still change for Delta flyers over the next year or two. But by (slightly) lowering the exorbitant amounts you need to spend to earn Delta elite status while also expanding options for getting into Delta Sky Clubs with top-dollar American Express credit cards, Delta is hoping to placate its once-diehard fliers suddenly rethinking their loyalty – and their Amex cards, too.
"We made some difficult program decisions to address this issue and ensure we are delivering elevated service to our members," CEO Ed Bastian explained in an email to SkyMiles members Wednesday afternoon. "But your response made clear that the changes did not fully reflect the loyalty you have demonstrated to Delta. Based on your feedback, we are making program adjustments and adding new benefits."
The news comes a month after the airline first hastily unveiled sweeping changes to earning elite status and entering Sky Clubs. Weeks later, Delta CEO Ed Bastian admitted those "probably went too far," promising modifications were on the way. As travelers lit up Delta on social media and other airlines tried to swoop in to win them over, it was clear Delta needed to do something to stop customers from fleeing.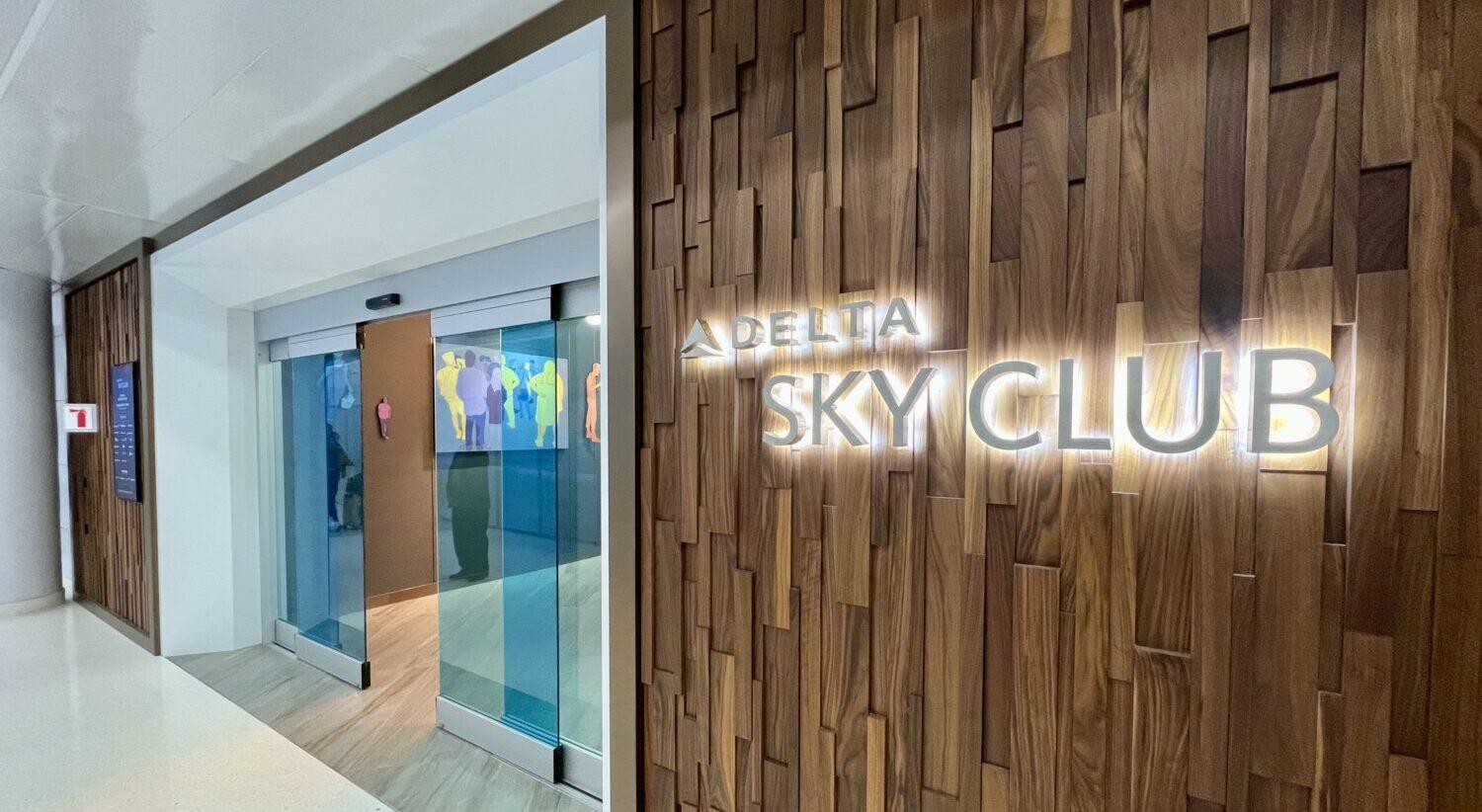 Read our deep dive: Dissecting Delta's Botched Status Overhaul & Why It Backfired
Airlines regularly retool their frequent flyer programs, and the spending-only model for earning status that Delta adopted has become commonplace. Still, Delta went much further than any of its competitors with massive changes that struck many Delta fans as a pure money-grab, forcing them to spend tens (if not hundreds) of thousands of dollars more each year to get the same status perks or lounge access they're enjoying today.
There's a lot on the line for Delta in the notoriously cutthroat and competitive airline industry. And travelers cutting up or shelving their American Express credit cards could be an even bigger blow – the airline has previously said it's on track to rake in nearly $7 billion from its partnership with the credit card issuer this year.
"I have read hundreds of your emails, and what's been most clear to me is how much you love Delta and the disappointment many of you felt by the significance of the changes," Bastian wrote. "I know the modifications we have made won't solve for every disappointment. Our goal is to do our best to ensure we deliver the service and benefits your loyalty deserves."
Here's a deeper look at how Delta is charting a new course.

(Slightly) Lower Spending Requirements for Status
Delta pulled a familiar move by moving to a spending-only model for earning status, something American Airlines and United have already adopted.
Starting next year, annual flying requirements are gone – all that matters is how much you spend with Delta. But in doing so, Delta also planned to drastically increase those spending requirements by as much as 100% for low-level Silver Medallion Status or 75% to earn top-tier Diamond Medallion.
With Wednesday's adjustments, those numbers are coming back down to earth … by a bit.

| Medallion Tiers | 2023 MQD Thresholds | Original MQD Thresholds for 2024 | New MQD Thresholds for 2024 |
| --- | --- | --- | --- |
| Silver | 3,000 MQDs | 6,000 MQDs | 5,000 MQDs |
| Gold | 8,000 MQDs | 12,000 MQDs | 10,000 MQDs |
| Platinum | 12,000 MQDs | 18,000 MQDs | 15,000 MQDs |
| Diamond | 20,000 MQDs | 35,000 MQDs | 28,000 MQDs |
For example, travelers who currently have Silver Medallion status by spending $3,000 with Delta in a calendar year will have to spend $5,000 with the airline next year – down from the bump to $6,000 Delta previously spelled out. Keep in mind that this new framework takes effect next year for earning status in 2025: If you've already earned Delta status for 2024 or plan to by the end of the year, you're all set.
Lower is better, but those are still substantial increases taking effect in 2024.
Earning Silver Medallion status – for benefits like a free checked bag, priority boarding, and the chance at an occasional upgrade to Delta Comfort Plus seats – won't require the 100% hike that Delta previously laid out, but it's still a 66% increase over the current requirement. It's a 25% hike to earn both Gold and Platinum status with Delta and 40% for Diamond members.
Those increases are particularly tough to swallow for travelers who relied upon earning an MQD waiver to earn status, a popular feature that allowed cardholders to bypass annual spending requirements with Delta to earn Silver, Gold, or Platinum status by spending $25,000 on select Delta co-branded credit cards instead. That's still going away starting next year.
In its place, Delta is creating a far-less rewarding system to earn additional MQDs for everyday spending on select Delta credit cards. And while you need to earn fewer of those MQDs after Wednesday's adjustments, how fast you'll rack them up with your everyday spending isn't changing.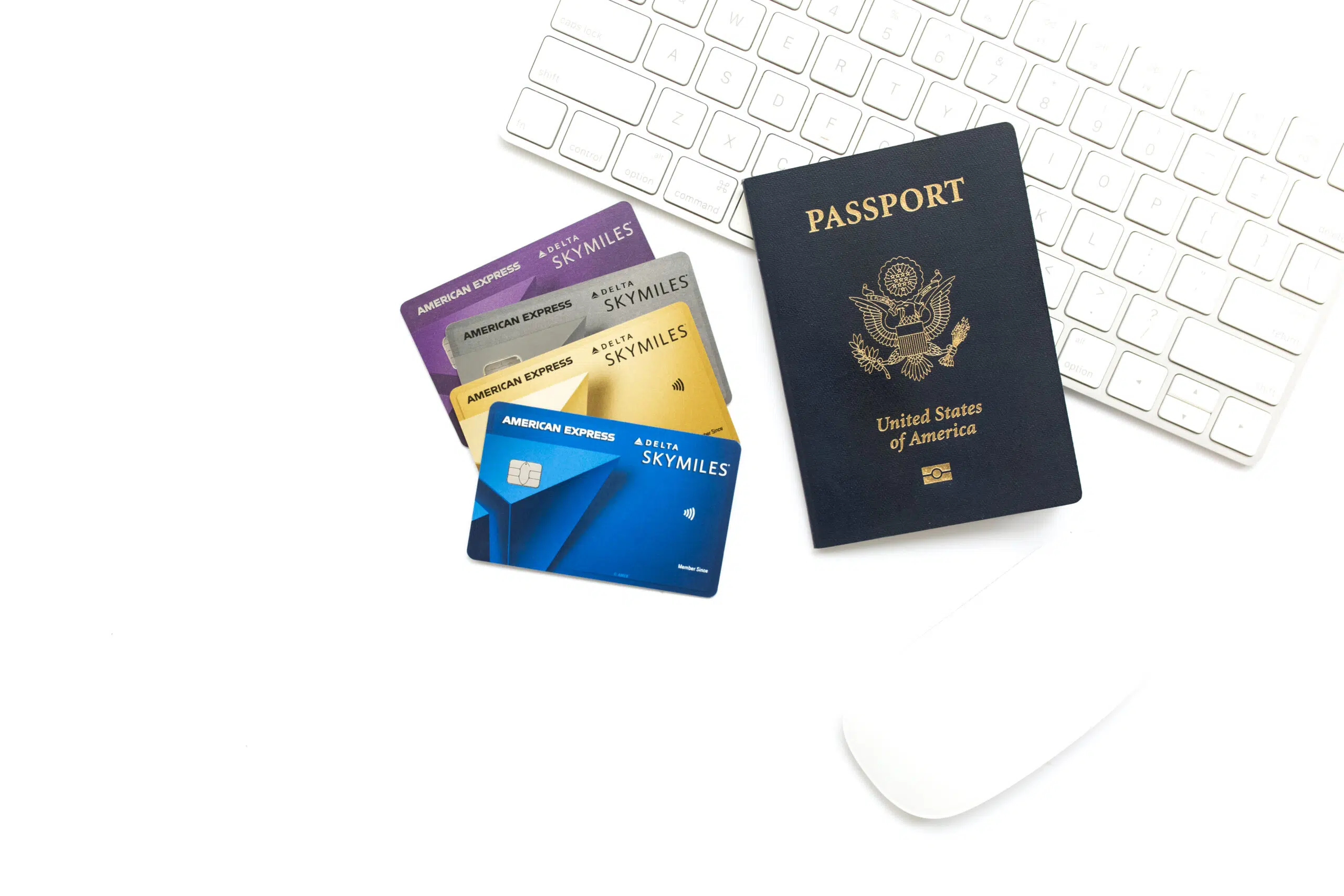 For example, a traveler who previously earned Delta Gold Medallion status in part by spending $25,000 a year on a Delta SkyMiles Platinum Card would now have to spend as much as $200,000 on that same card starting next year. Even with a top-dollar Delta Reserve Card, that's as much as $100,000 in spending on a single credit card.
Select Cardholders Get a Boost
To ease the pain of reaching those higher spending requirements, Delta will give its top cardholders a leg up starting next year.
Bastian merely hinted at "MQD head starts for eligible Delta SkyMiles Card Members" in his email, saying the airline would provide more information in a subsequent email. But an airline spokesman confirmed that Delta will dole out 2,500 MQDs to kick off 2024 to travelers with the following co-branded cards:
That means a flyer with a Delta Platinum Card in their wallet at the start of the year would get $2,500 MQDs right off the bat – half of what it takes to reach Silver Medallion status. And if you've got several of these cards in your wallet (not that you should), you can stack these head-start bonuses for up to 10,000 MQDs.
A Delta spokesman confirmed cardholders will get this boost each and every year – it's not a one-off apology for 2024.
Top Amex Cardholders Get a Break on Sky Club Access
Nothing riled up loyal Delta fans quite like being told their $700-a-year credit card would only get them into Sky Clubs a few times a year.
Delta heard that loud and clear … and we're guessing American Express did, too. Unlimited access for both the *delta reserve card* and the *amex platinum* will still disappear come early 2025, but Delta is making some significant improvements – not just in how many times you can enter Delta lounges each year, but what actually counts as a visit.
Starting Feb. 1, 2025, travelers with a *delta reserve card* or the small business version will now be able to visit Sky Clubs 15 days per year – up from the strict 10-visit cap the airline originally planned to implement
While it wasn't explicitly addressed in Bastian's email, Delta also confirmed that the *amex platinum* will also get a boost: Visiting Delta lounges 10 days per year, up from their prior plans to restrict Platinum cardholders to just six visits a year
Both cardholders will also be able to purchase additional day passes (as well as passes for guests) for an additional $50 after using up their allotments
Authorized users on either card will get their own visit limits separate from the primary cardholder
Got both cards? You can add your totals for 25 trips to the Sky Club per year.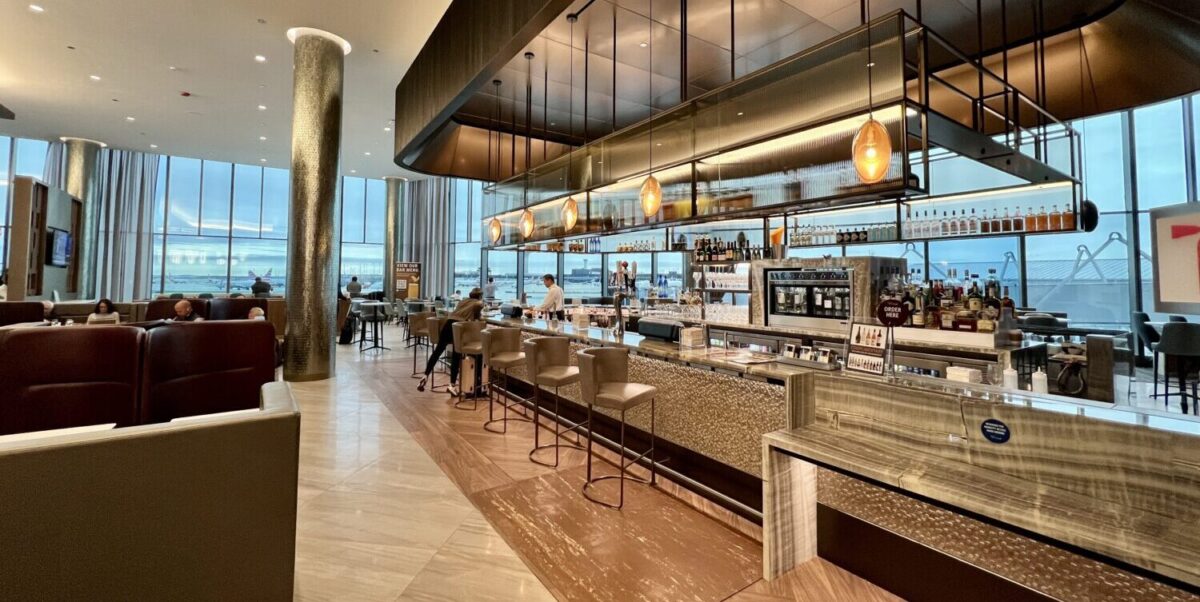 It's not unlimited access – and that alone might be enough for many current cardholders to cancel. But it's still something. Arguably the biggest change is that Delta is being far more generous in how it counts Sky Club visits.
With this change, you could visit two, three, or more Sky Clubs in a single travel day and still use up just one of 10 (or 15) slots. The same is true once you've used up those slots and have to buy an additional day pass. Delta confirmed it measures those travel days in 24-hour periods starting from your first Sky Club visit.
Based on the new rules unveiled last month, a traveler who visited the new Sky Club in Tokyo-Haneda (HND) before flying to Minneapolis-St. Paul (MSP) – and popped into the new Minneapolis Sky Club before a final connection home – would use up two precious Sky Club visits on their Platinum or Reserve Card. Now, it'll be just one.
Again, these changes don't take effect until Feb. 1, 2025.
The biggest losers in Delta's latest attempt to crack down on overcrowded Sky Clubs are travelers paying their way into the lounges with a *delta skymiles platinum card* – and anyone who purchases one of Delta's cheapest basic economy tickets. Those options are still set to disappear come Jan. 1, 2024.
Top Delta Diamonds Get a Familiar Option
For years, top Delta Diamond Medallion members could get a yearlong Sky Club membership for unlimited access by using a precious Choice Benefit – one of the annual "choose-your-own-adventure" perks that top elites get.
Delta axed that option a year ago in one of several bids to curb crowding inside its lounges. But now, it'll make a comeback.
The airline confirmed that Diamond Medallion members in 2025 will be able to choose an individual Sky Club membership, burning two of their three Choice Benefit selections to pick it. That news is expected to be outlined in a subsequent email spelling out several other new-and-improved Choice Benefits – more on that below.
Individual Sky Club memberships allow just the Diamond member to get into Sky Clubs for free, paying $50 apiece for up to two guests. Diamond elites can also spring for an Executive Sky Club membership (unlocking complimentary lounge access with two free guests), using up all three Choice Benefits.
Travelers can also buy Sky Club memberships, paying $695 for an individual membership or a whopping $1,495 for an executive-level membership. But these days, not just anyone can buy an annual membership: You need some level of Delta status to do it.
Rollover Your Way to More Years of Status
Medallion Qualifying Miles (MQMs) are on their way out the door as Delta focuses on the almighty Medallion Qualifying Dollar to measure status. But before they go, Delta is adding a novel way to use them to lock in status for a year … or several years.
Rolling over those MQMs each year has been a novel feature for Delta's status program, allowing travelers to get a head start on the next year's chase for status. Delta's initial plan for handling those rollovers one last time struck many well-traveled members as a slap in the face:
You could convert them into redeemable SkyMiles at a 2:1 rate – 100,000 MQMs would get you 50,000 SkyMiles.
Or you could convert them into all-important Medallion Qualifying Dollars (MQDs) for next year, now at a 10:1 rate – a significant improvement from Delta's originally proposed 20:1 conversion. So that same 100,000 stash of MQMs would get you 10,000 MQDs, just enough to qualify for Gold Medallion Status.
But Delta is adding an even more alluring alternative: So long as you've got at least 100,000 MQMs ready to roll over, you can instead use them to extend your current status for a year.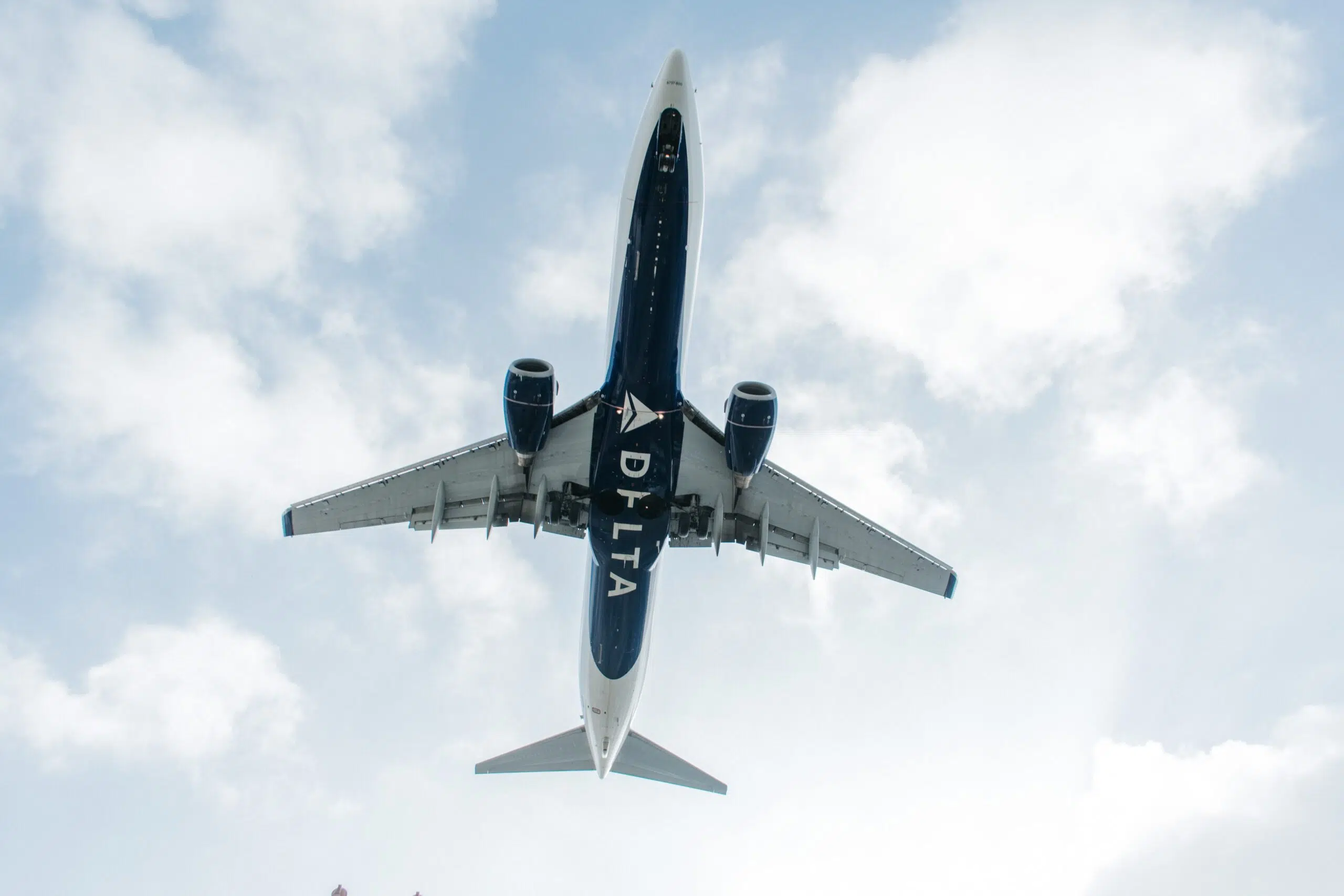 Got Gold Medallion Status and 100,000 MQMs beyond what you needed for next year? You can use them to lock in another year with Gold status. Got 500,000 extra MQMs as a Diamond Medallion? You could secure five more years with Diamond status.
And you can mix and match. For example, say you've got 350,000 MQMs leftover. You could use 300,000 to lock in three years of your current status, then convert the remaining 50,000 MQMs into 25,000 SkyMiles.
To be clear, that's a lot of extra miles that few travelers might have racked up to make use of this. Delta said it'll offer these special rollover packages to members with high balances, with multi-year options to choose from. You'll need to have earned at least Silver Medallion Status to qualify for any of them.
Still, it's a savvy move on Delta's part: tempting their most frequent (but maybe frustrated) flyers to stick with them by offering another year or more of benefits at no cost. Maybe that alone is enough for some upset flyers to get over it and hitch their wagon back to Delta again.
A Delta spokesman confirmed that travelers who rollover their way to several extra years of Platinum or Diamond Medallion Status will still be able to select Choice Benefits. And there are more on the way.
New Choice Benefits for Top Elites
Much of the value of the top tiers of Delta status comes down to Choice Benefits, select perks that Platinum and Diamond members can choose from each year. Come next year, they'll have some new and improved options.
Bastian didn't spell it out in his email to customers on Wednesday, but Delta confirmed some improved Choice Benefits are on the way for flyers who earn top Medallion Status to pick once they've earned status under the new system next year:
To get a head start on earning status in 2025, Diamond Medallions can use a Choice Benefit to pick a $2,000 MQD Accelerator. Platinum Medallions can get a $1,000 MQD Accelerator.
Diamond Medallions will once again be able to get an individual Sky Club membership, though it'll cost two of three Choice Benefits
Elite members who pick bonus SkyMiles or Delta travel vouchers will get more of them

Platinum Medallions can get 30,000 SkyMiles or $300 in travel vouchers – up from the current 20,000 SkyMiles or $250 voucher
Diamond Medallions can get 35,000 SkyMiles or $350 in travel vouchers – up from the  current 25,000 SkyMiles or $250 voucher

The airline is also teasing a new flight credit for Wheels Up, the pricey private jet operator and Delta partner
Million Milers Get Some Extra Love
Yes, really. Some people have really racked up millions of miles flying with Delta over the years.
Delta has carved out a special Million Miller program, giving those who have flown a million miles with the airline lifetime status, regardless of how much they're still flying. After making it harder to climb the ranks of Delta Million Milers (long story short: spending on Delta credit cards will no longer count), Delta is sweetening the deal for existing members of the exclusive club.
Starting Feb. 1, 2024, Million Milers will get an even bigger push up the upgrade queues for first class seats. And their complimentary annual status is getting a big boost, too:
1 Million Milers will get complimentary Gold Medallion Status every year – up from Silver Medallion
2 Million Milers will get complimentary Platinum Medallion Status every year – up from Gold Medallion
3 Million Milers will get complimentary Diamond Medallion Status every year – up from Gold Medallion
4 Million Milers will get complimentary Diamond Medallion Status every year – up from Platinum Medallion
5 Million Milers will get complimentary Delta 360 – the airline's exclusive, invite-only tier- every year – up from Platinum Medallion
6 Million Milers and up will also get complimentary Delta 360 status every year – up from Diamond Medallion
Does this affect me and you? Probably not. But these are the flyers that Delta needs to keep happy, and giving them higher status for life is a nice touch. And bumping up the ultra-frequent flyers who have trekked 5 million miles or more to the ultra-exclusive (and mysterious) list of Delta 360 for life is a much-needed olive branch, giving them perks like a free annual Executive Sky Club membership and the possibility of private transfers between gates.
Bottom Line
Is it better late than never? Or is too late to say sorry to hundreds of thousands of angry Delta flyers? The jury's still out.
Within days of its botched attempt to overhaul Medallion status and Sky Club access, it was clear Delta went too far. This isn't a full-on retreat from those plans – far from it. But there are some meaningful changes here, particularly for travelers getting into Sky Clubs with premium Amex travel cards.
What do you say, Delta fans: Is this enough to win back your loyalty next year?
Editor's note: This story has been updated to note that Delta has also improved the rate at which current Medallion members can convert rollover Medallion Qualifying Miles (MQMs) into Medallion Qualifying Dollars (MQDs) in 2024