Frequent flyers wear their airline status like a badge of honor, and Delta Medallion Status is no different. But what does it really mean for the everyday, two-or-three-times-a-year flyer? 
Odds are: Not a whole lot. No matter the airline, earning status requires a metric ton of flying each and every year, spending thousands (or tens of thousands) of dollars on the airline. And while the prospect of free upgrades and other perks might seem tempting, actually getting those benefits can be hit-or-miss until you climb the ranks. So is it really worth it?
After the airline's botched overhaul of Medallion Status, plenty of once-diehard Delta flyers are now asking themselves that question – and we're here to help you find your answer. For many flyers – especially those traveling frequently for work on their employer's dime – it may make perfect sense to chase Delta status.
But our general rule of thumb is that unless you can easily earn status with your normal flying for work or vacation, it's rarely worth it for average travelers to go far out of their way to clinch status on any airline. So as the end of the year comes and temptation looms, keep in mind that mileage runs or crazy spending strategies to get status may not be worth the trouble. 
Let's dive into what it takes to earn Delta Medallion Status, what it gets you, and whether it's worth it after all.
Read more: For Most Average Travelers, Delta's Status Drama is No Big Deal
The Basics of Earning Delta Medallion Status
With all the major changes Delta is making to its status program, we need to split this up.
There's the current system, which has been in place for many years. Fly and spend enough with Delta by the end of 2023 and you can lock in Medallion Status through 2024 and January 2025.
But everything will change come Jan. 1, 2024. That's when a brand new system – based solely on how much you spend with Delta (or on select co-branded Amex credit cards) – takes effect.
Some basics to keep in mind before we dive into the details:
You've got until Dec. 31 to meet these requirements. And it's not enough to simply book a flight before the deadline: You need to actually take that flight before the end of the year for it to count.
Once you've earned status, you've got it for the rest of the current year and the entire subsequent year – actually, a bit more. If you earn status in 2023, you'll get those benefits through the end of January of 2025.
But your quest to earn (or requalify for) status restarts with the calendar year. Come Jan. 1, it's back to zero.
Earning Medallion Status Now for Next Year
There's no doubt about it: Even the lowest levels of Delta status require a fair amount of travel in 2023. 
Average travelers are unlikely to even scratch the surface of hitting Silver Medallion status, the airline's lowest tier. If you travel a fair amount for work – or fly international long-haul with Delta or a partner – that could do the trick. 
That's because there are two critical pieces to earn Medallion status with Delta: flying and spending. You have to rack up a certain amount of miles on Delta flights (called Medallion Qualification Miles or MQMs, which are different than SkyMiles) or a sheer number of flight segments. Then, there's also a spending requirement, called Medallion Qualifying Dollars (MQDs).
To earn status in 2023, you still need both. Just one or the other won't cut it. And you've only got until Dec. 31, 2023, to meet these requirements, so the clock is ticking.


Here's a brief rundown on what it takes to earn each of the four Medallion tiers:
Silver Medallion Status:

25,000 MQMs OR 30 flights (called Medallion Qualifying Segments) AND $3,000 in spending on Delta or partner flights

Gold Medallion Status:

50,000 MQMs OR 60 Medallion Qualifying Segments AND $8,000 in spending on Delta or partner flights

Platinum Medallion Status:

75,000 MQMs OR 100 Medallion Qualifying Segments AND $12,000 in spending on Delta or partner flights

Diamond Medallion Status:

125,000 MQMs OR 140 Medallion Qualifying Segments AND $20,000 in spending on Delta or partner flights
That is a lot of flying … and even more spending. And Delta made it even harder to earn (or requalify for) Medallion Status in 2023 by raising the spending requirements for every tier except Silver. There are two important caveats to keep in mind for how these get tracked:
Once you unlock your status, you'll have it for the rest of that year and the next year, too – status benefits actually last through Jan. 31. So if you earn status by the end of the year, you'll have those benefits through Jan. 31, 2025. But when the calendar year ends, you start back at zero on your quest to earn Delta status again … kind of.
For example, here's a look at my current march to re-qualify for Delta Silver Medallion Status for 2024. As you can see, I've got more than enough MQMs to hit the mark. But I'm way short on MQDs: I still need to spend more than $1,000 with Delta by the end of the year.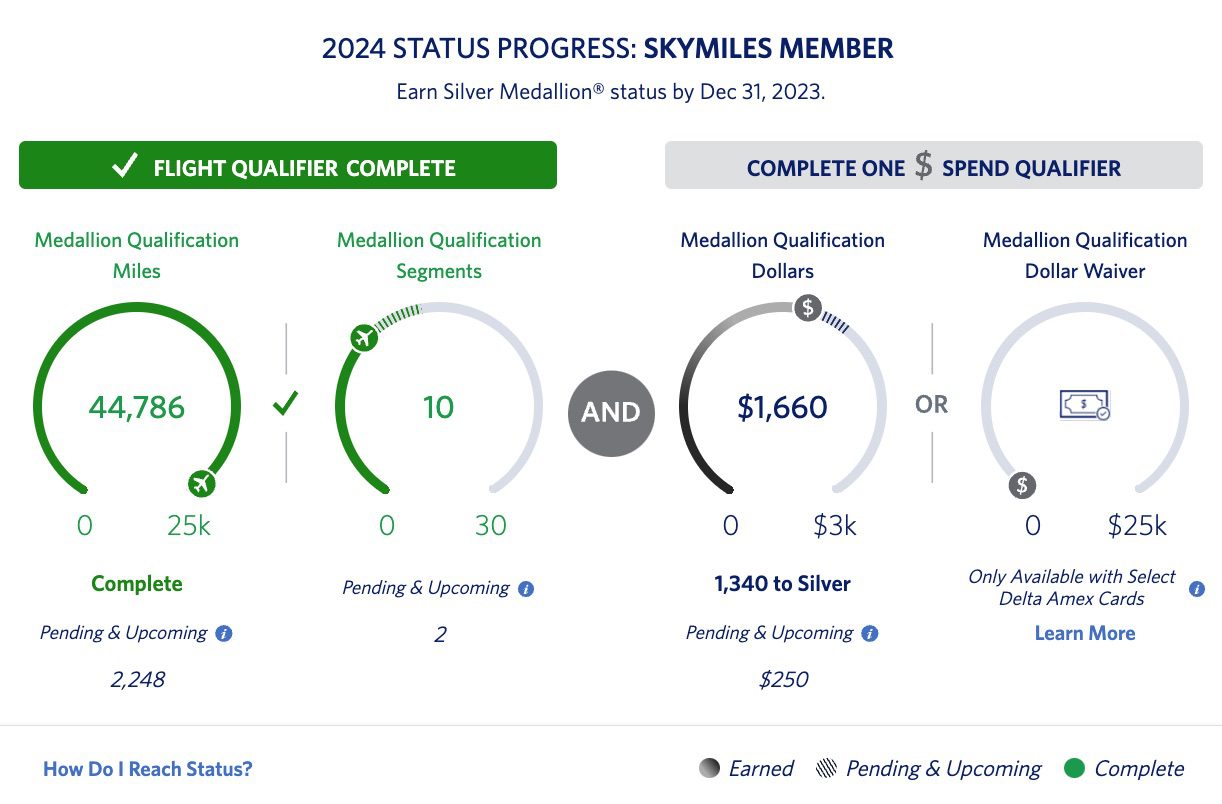 No matter how you slice it, it takes a lot of flights to earn status. And not just a lot of flying, but spending a lot of money with Delta, too. And you need to do it all by Dec. 31, 2023 – not just book a trip by that deadline, but actually take those flights.
Are you flying close to 25,000 miles or more this year with Delta? That's more than five round-trip, cross-country flights from Los Angeles (LAX) to New York City-JFK (JFK), or two round trips on Delta's Minneapolis-St. Paul (MSP) to Seoul-Incheon (ICN) flight. All that flying just for Silver status. Or do you take a lot of Delta flights with connections that can pad your Medallion Qualifying Segment totals? Oh, and also spend $3,000 or more with Delta in a year – not counting government taxes and fees?
If your answer to all those questions was no, it's probably not worth a big effort from you. The perks require a lot of work to unlock. And until you really climb the ladder of status, those perks don't really pay off.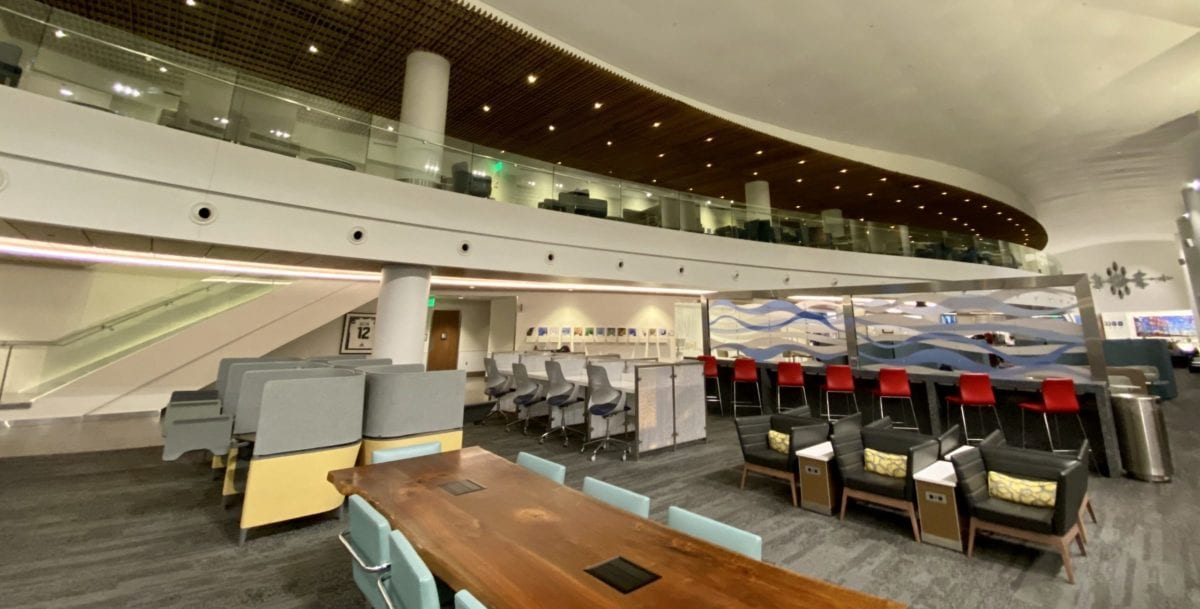 Luckily, there are a few ways you can fast-track your way to Delta status before the year ends.
Tips to Earn Delta Medallion Status for Next Year
We wouldn't call it easy – and it's certainly not free. But there are a couple of strategies you can employ to earn both the MQMs and MQDs you need to achieve Delta status a bit faster – or cheaper.
Spend on Some Delta SkyMiles Cards
One of the best ways involves spending on some of Delta's top co-branded American Express credit cards.
Both the *delta skymiles platinum card* and the *delta reserve card* allow you to earn bonus MQMs each year by spending (a lot) on your card. With the Delta SkyMiles Platinum Card, you will earn 10,000 MQMs after you spend $25,000 on purchases within a calendar year. You can earn another 10,000 MQMs (for 20,000 MQMs total) by spending a total of $50,000 in a calendar year.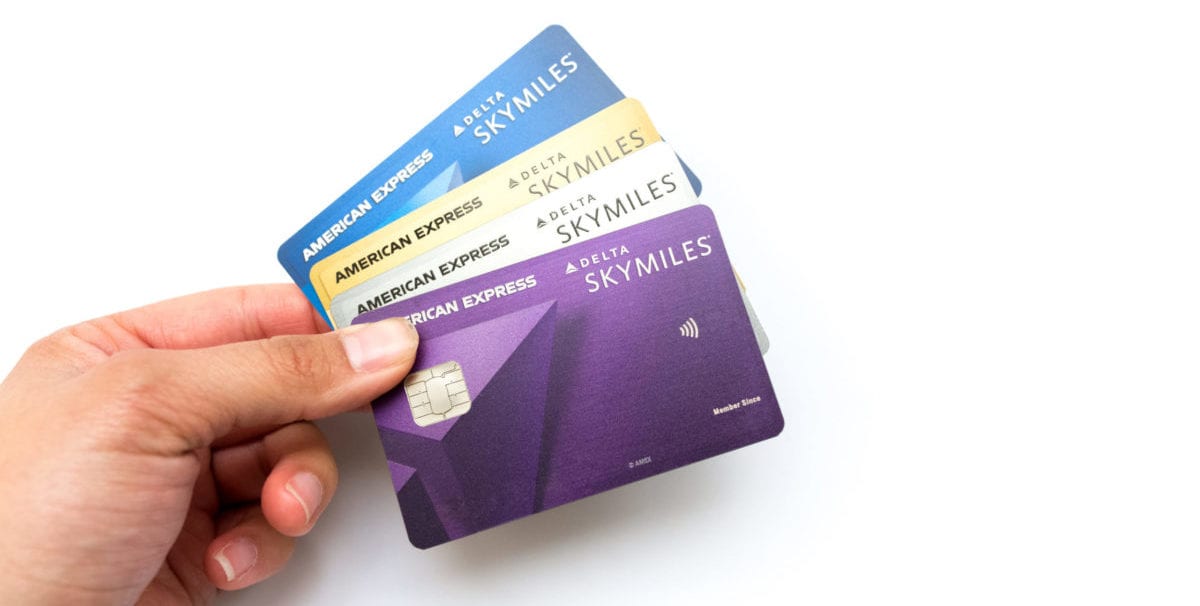 With the top-tier Delta SkyMiles Reserve Card, you earn 15,000 Medallion Qualifying Miles (MQMs) by spending $30,000 throughout the year. That's almost enough to automatically get Delta Silver Medallion Status without taking a single flight. And you can keep earning additional MQMs for spending $60,000, $90,000 and $120,000 in a calendar year as well. For really big spenders, that means you can earn 60,000 MQMs each year without taking a single Delta flight.
From the free Blue Card to the spendy Reserve, read up on which Delta credit card is right for you!
There's also a way to earn more Medallion Qualifying Dollars through Delta's credit cards.
Put $25,000 on either your *delta skymiles platinum card* or the *delta reserve card* in a year, and Delta will waive the MQD requirements for your status. Really, this is one of the easiest ways to make Delta Status, as many travelers might fly enough miles with the airline but struggle to meet the spending requirement in a single year. Spend $25,000 on your Delta Platinum or Reserve Card by the end of the year, and you're set.
It works for all but Delta's highest Diamond Medallion Status, which requires an absurd $250,000 in card spend to get the waiver. 
Upgrade Your Flights
Just a few hundred MQDs short of that next tier of Delta status? Skip taking another trip: Just upgrade to first class or Delta Comfort Plus on an upcoming flight.
These upgrade fees count dollar-for-dollar towards your MQD count. So when I paid $439 to upgrade to first class on a flight from New York City-LaGuardia (LGA) to Minneapolis-St. Paul (MSP) last year, I got $439 MQDs.


Book Flights with Your SkyMiles
Got a bunch of SkyMiles to burn? You can use them to close the gap for your Medallion Status.
That's because Delta counts award tickets toward earning status, meaning you can earn MQMs and MQDs even when you book with SkyMiles. Here's how it works:
Whether you book directly with Delta using cash or SkyMiles, you'll earn 1 MQM for every mile you fly. 
You'll earn 1 MQD for every 100 SkyMiles you redeem. Book a flight for 30,000 SkyMiles and you'll get $300 MQDs.
For example, let's say you booked the insane Delta SkyMiles flash sale to New Zealand from Minneapolis-St. Paul (MSP) later this year for 42,400 SkyMiles roundtrip. Once you get home, you'd earn $424 MQDs … and a whopping 16,079 MQMs, thanks to the ultra-long flights to Auckland (AKL) and connections in Los Angeles (LAX).
Not sure how long your flights are? Plug them into GCmap.com!
Unfortunately, booking Delta flights using miles from partners like Virgin Atlantic does not count.
Fly with Partner Airlines Instead
There's one more way to accelerate your MQD earning – and it involves flying with airlines other than Delta.
Flying Delta, you earn MQDs based on how much you paid for your fare. But with Delta's partner airlines like Air France, KLM, Korean Air, Aeromexico, and countless others, it's based on the distance of your flight. That means you can potentially earn far more MQDs flying with these partner carriers rather than Delta itself.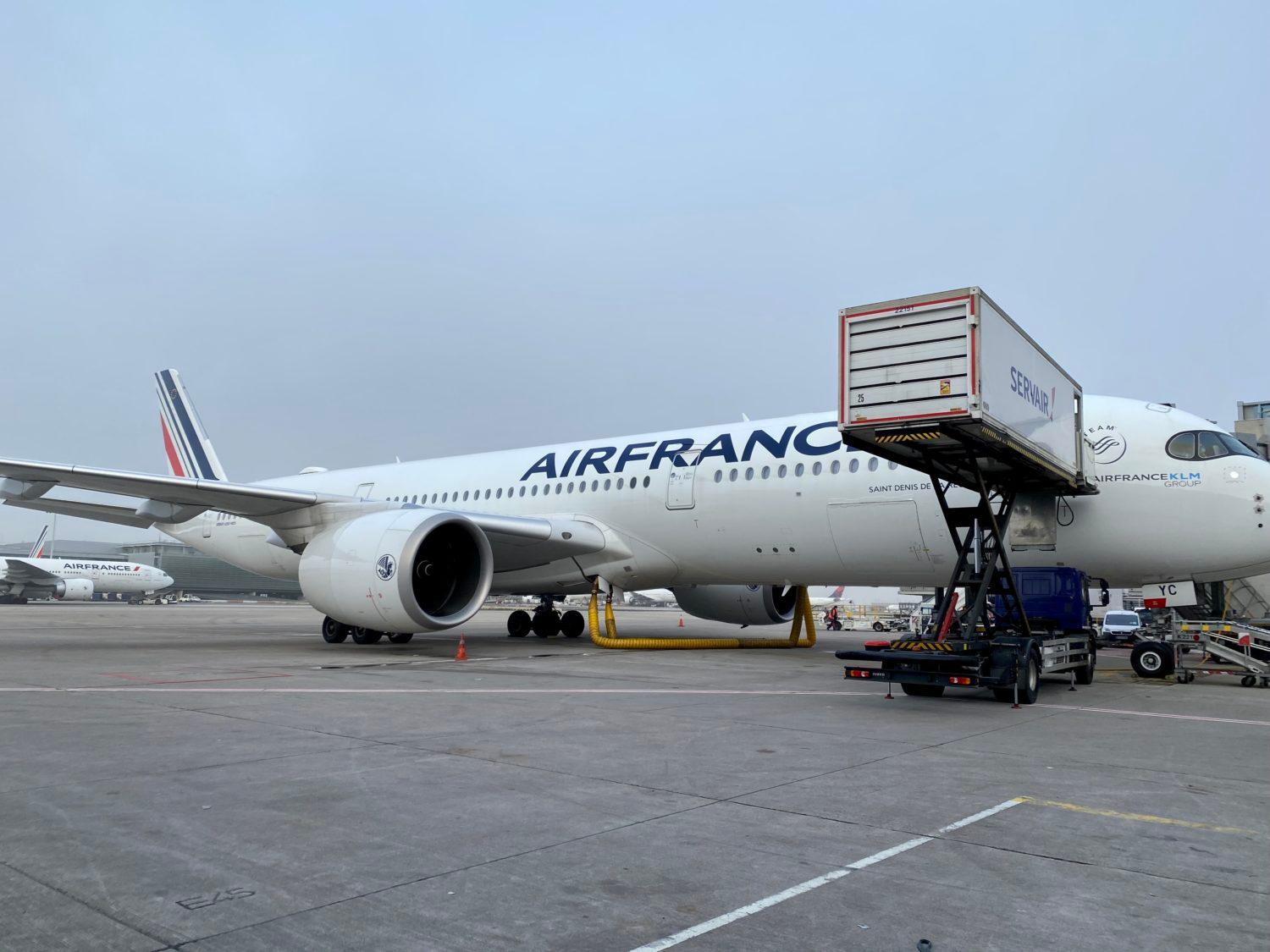 Read our guide to flying Delta partner airlines to earn Medallion Status faster!
Delta's New System for Earning Status in 2024
Everything changes in the New Year.
A month after turning some of its most loyal flyers against the airline with sweeping and painful changes to both earning Medallion Status and getting into Sky Club lounges, Delta last week unveiled how it will adjust those plans. But it's far from an outright reversal.
Read more: Delta Tweaks Medallion Status Requirements & Sky Club Policies After Uproar
Medallion Qualifying Miles (MQMs) will officially disappear as Delta focuses on the almighty Medallion Qualifying Dollar: All that matters for earning status in 2024 and beyond is how much you spend with Delta. And from the lowest tier to the top, you'll have to spend a lot more.

| Medallion Tiers | 2023 MQD Thresholds | 2024 MQD Thresholds |
| --- | --- | --- |
| Silver | 3,000 MQDs | 5,000 MQDs |
| Gold | 8,000 MQDs | 10,000 MQDs |
| Platinum | 12,000 MQDs | 15,000 MQDs |
| Diamond | 20,000 MQDs | 28,000 MQDs |
Those annual spending requirements are lower than what the airline originally proposed. But it's still a substantial increase.
For example, travelers who currently have Silver Medallion status by spending $3,000 with Delta in a calendar year will have to spend $5,000 with the airline next year. To earn top-end Delta Diamond status, you'll need to spend $28,000 in 2024.
Those increases are particularly tough to swallow for travelers who relied upon earning an MQD waiver to earn status, a popular feature that allowed cardholders to bypass annual spending requirements with Delta to earn Silver, Gold, or Platinum status by spending $25,000 on select Delta co-branded credit cards instead. That's going away starting next year.
In its place, Delta is creating a far-less rewarding system to earn additional MQDs for everyday spending on select Delta credit cards: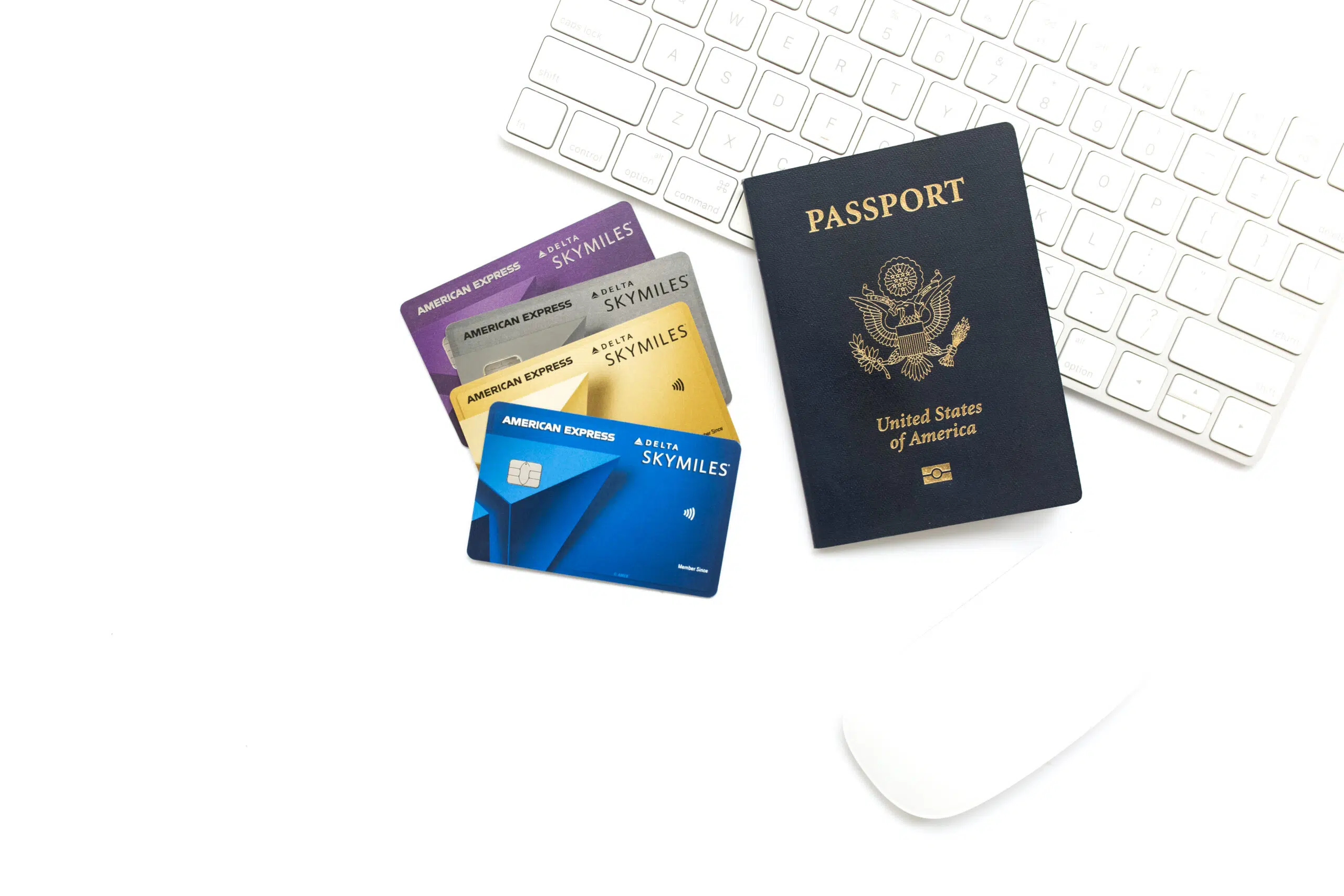 Let's spell this out. A traveler who previously earned Delta Gold Medallion status in part by spending $25,000 a year on a Delta SkyMiles Platinum Card would now have to spend as much as $200,000 on that same card starting next year. Even with a top-dollar Delta Reserve Card, that's as much as $100,000 in spending on a single credit card.
Those increases put even low levels of Delta status out of reach for all but the heaviest spenders. While Delta will now grant customers MQDs when they purchase packages through Delta Vacations (but not hotels or rental cars booked through Delta, as initially planned), that's not nearly enough to outweigh these negative changes.
If you ask us, it means many travelers should seriously rethink whether Delta Medallion Status is worth all the spending starting next year.
Tips to Get Medallion Status in 2024 & Beyond
Now more than ever, most travelers shouldn't stress about earning status on Delta. For the bulk of us, it'll simply require too much extra spending for benefits that won't be worth it.
That said, there are some creative avenues you could take starting next year to ease the pain.
Select Cardholders Get a Boost
To ease the pain of reaching those higher spending requirements, Delta will give its top cardholders a leg up starting next year.
Delta will dole out 2,500 MQDs each to kick off 2024 (and every year after that) to travelers with the following co-branded cards:
That means a flyer with a Delta Platinum Card in their wallet at the start of the year would get $2,500 MQDs right off the bat – half of what it takes to reach Silver Medallion status. And if you've got several of these cards in your wallet (not that you should), you can stack these head-start bonuses for up to 10,000 MQDs, which gets you Gold Medallion Status.
A Delta spokesman confirmed cardholders will get this boost each and every year – it's not a one-off apology for 2024.
Rollover Your Way to More Years of Status
Medallion Qualifying Miles (MQMs) are on their way out the door as Delta focuses on spending to measure status. But before they go, Delta is adding a novel way to use them to lock in status for a year … or several years.
Delta is giving Medallion members several options to roll over their excess MQMs at the start of 2024:
You can convert them into redeemable SkyMiles at a 2:1 rate – 100,000 MQMs would get you 50,000 SkyMiles.
Or you can convert them into all-important Medallion Qualifying Dollars (MQDs) for next year, now at a 10:1 rate – a significant improvement from Delta's originally proposed 20:1 conversion. So that same 100,000 stash of MQMs would get you 10,000 MQDs, just enough to qualify for Gold Medallion Status.
But Delta is also adding an even more alluring alternative: So long as you've got at least 100,000 MQMs ready to roll over, you can instead use them to extend your current status for a year.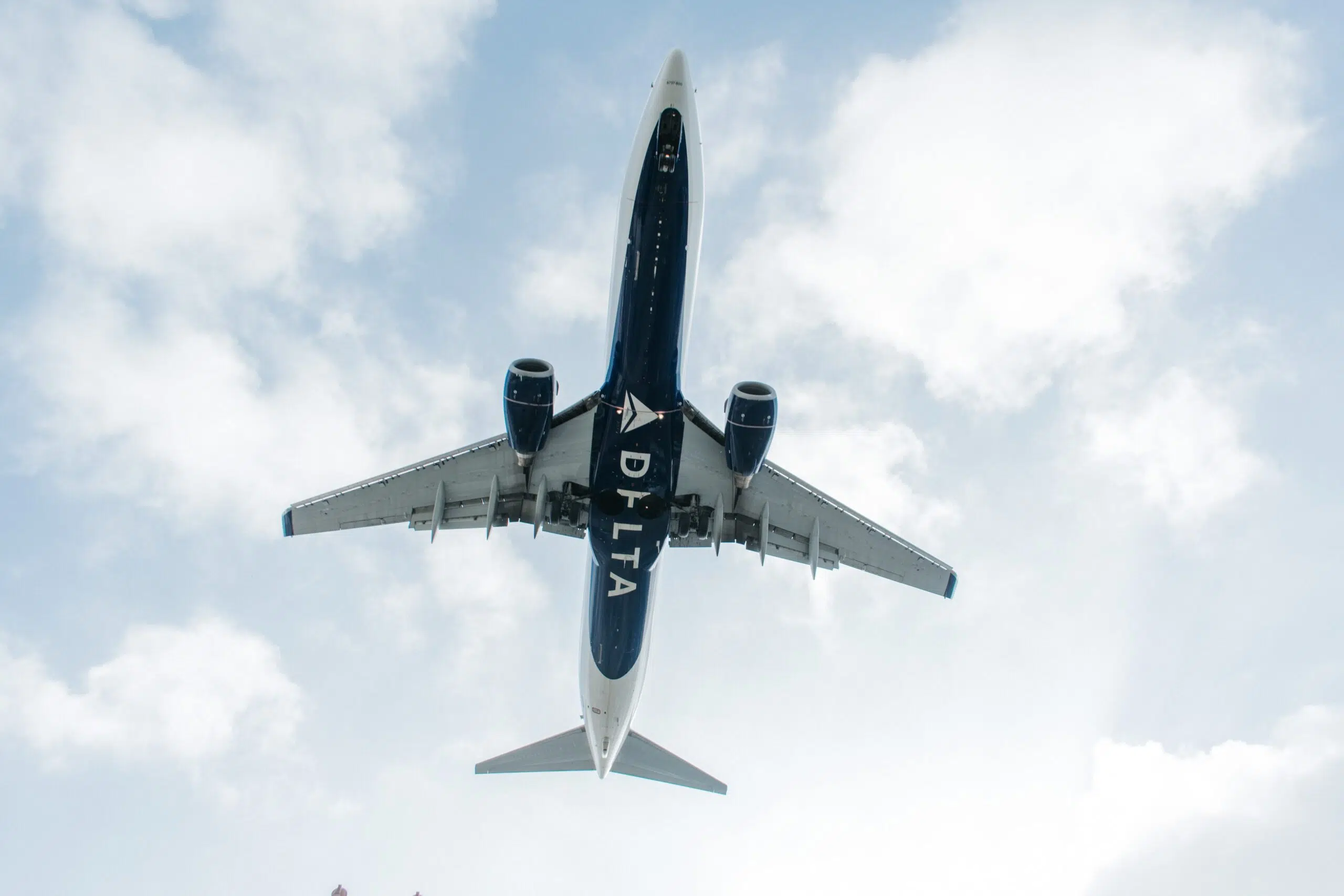 Got Gold Medallion Status and 100,000 MQMs beyond what you needed for next year? You can use them to lock in another year with Gold status. Got 500,000 extra MQMs as a Diamond Medallion? You could secure five more years with Diamond status.
And you can mix and match. For example, say you've got 350,000 MQMs left over. You could use 300,000 to lock in three years of your current status, then convert the remaining 50,000 MQMs into 25,000 SkyMiles.
To be clear, that's a lot of extra miles that few travelers might have racked up to make use of this. Delta said it'll offer these special rollover packages to members with high balances, with multi-year options to choose from. You'll need to have earned at least Silver Medallion Status to qualify for any of them.
And remember, this won't be applicable after this next status year, as you'll no longer be earning any MQMs at all.
Breaking Down the Benefits of Delta Status
This year, earning Delta status requires a lot of flying and spending. Starting next year, it'll require even more spending.
Is it worth all that time, flying, spending, and trouble? Are the benefits really that good?
That depends on who you ask.
Slim Chance of Upgrades Until You Climb the Status Ladder
Of all the reasons why flyers lust after airline status, one stands above them all.
Be honest: The allure of a complimentary upgrade is why you're chasing airline status. After all, who wouldn't like to fly up in first class while paying for coach?
But that's not always the reality. Until you acquire higher levels of Delta status, upgrades are a mixed bag at best. After all your work to attain Silver or Gold Status, you're still at or near the bottom of the queue for upgrades. With so many Delta Medallions flying right now after years of extensions and promos, even top-tier Platinum and Diamond flyers are missing out on free upgrades – especially in and out of big Delta hubs like Minneapolis-St. Paul (MSP), Detroit (DTW), and definitely Atlanta (ATL). 
More importantly, Delta is selling many of those coveted first class seats anyway. Airline executives have recently said they're selling nearly 75% of domestic first class seats.
And no matter what rung of status you've earned, beware that Delta complimentary upgrades will never get you into business class on a long-haul international flight. Upgrade requests are limited to domestic flights as well as some short international hops from the U.S. to Canada, Mexico, and the Caribbean.
The upgrade situation should improve over time as Delta's changes thin out the bloated ranks of Medallion members with the new requirements taking effect in 2024. Still, it won't be a slam dunk – especially on the lower end of Delta status.

Read more: Why Free Upgrades on Delta are Getting Harder & Harder
Silver Medallion Status is the first rung. In our experience, any upgrades are spotty at best. First class upgrades are nonexistent on all but the least competitive, poorly timed flights. You will occasionally get bumped up to Delta Comfort Plus, but even that's not a sure thing. And it will be a last-minute surprise: Silver Medallion upgrades don't clear until 24 hours before departure. Basically, you should never truly count on upgrades with Delta Silver status – especially if you live in a busy Delta hub. 
Gold Medallion Status is, of course, better when it comes to upgrades – but not by much. You'll get more upgrades to Comfort Plus than with Silver status, and they clear 72 hours in advance. But getting into First Class is still hard to come by with even Gold status, though you may get a few upgrades with off-peak flights.
Platinum Medallion Status is where the upgrade game starts to look better, but it's still not a sure thing. In our experience, you can count on getting bumped up to first class between 30% and 40% of the time. But plan your travel wisely and you can do better. You can nearly double the odds of snagging a first-class upgrade by flying Delta's regional carriers rather than mainline routes. It also helps to avoid high-traffic days like Mondays and Fridays. Flying on Tuesdays, Wednesdays, and Saturdays will get you more upgrades. You will always be moved into Comfort Plus at the time of booking as well. 
Platinum status also gives you the option to choose some sure-fire upgrades. You can pick between five of Delta's "Choice Benefits" once you attain Platinum status, and one option is four regional upgrade certificates. Better yet, you can confirm these upgrades at the time you book. 
Diamond Medallion Status gets you at the top of the pecking order for securing free upgrades. And like Platinum status, those upgrades will begin clearing as far as five days in advance.
But you can get even more upgrades locked down. Diamond Medallion members can choose four Choice Benefits, including the most expansive set of upgrade certificates. If you only fly within the U.S., opt for the eight regional upgrades. International flyers might like the ability to guarantee an upgrade with four global upgrades – though these have taken a hit, as you can only upgrade by one cabin at a time which would often put you in Delta Premium Select after booking an economy seat. Or split the difference and opt for a mix of two global upgrades and four regional certificates.
It's worth noting that all status-holders, from Silver to Diamond, can also bring a companion with them in a successful upgrade. You can get upgraded on an award ticket after using your SkyMiles to book. Just be warned that Delta basic economy fares are ineligible for upgrades.
While your level of Delta status is the biggest factor in scoring an upgrade, there's more behind your odds. So be sure to read up on how Delta determines the upgrade order.
Read our guide on how to boost your chances of scoring an upgrade with Delta!
Platinum & Diamond Perks Stack Up
Given their priority in the upgrade list, Delta Platinum and Diamond Medallion members might have it good – or at least better. But some other benefits at these tiers make it clear that this is where holding this status really starts to pay off.
For many years, one of our favorite perks of Platinum and Diamond status is that Delta's $150 fee to change or cancel award tickets is waived. But these days, even flyers without a lick of status can get that benefit.
As airlines dropped change fees over the last few years, Delta also stopped charging this award ticket redeposit fee, period. So long as you don't book a basic economy award, that means you can change your SkyMiles award or cancel it and get your miles straight back to your account.
Given that change, it might be time for Delta to sweeten the deal for Platinum and Diamond members. Still, these top Medallion flyers get a few things that those with Gold and Silver Status don't.
One of the best perks is that Diamond and Platinum status holders almost always get immediately upgraded to Delta Comfort Plus when booking a main cabin economy ticket. Considering Delta frequently charges an additional $60 (or much more) for a Comfort Plus for domestic flights, that's a worthwhile perk.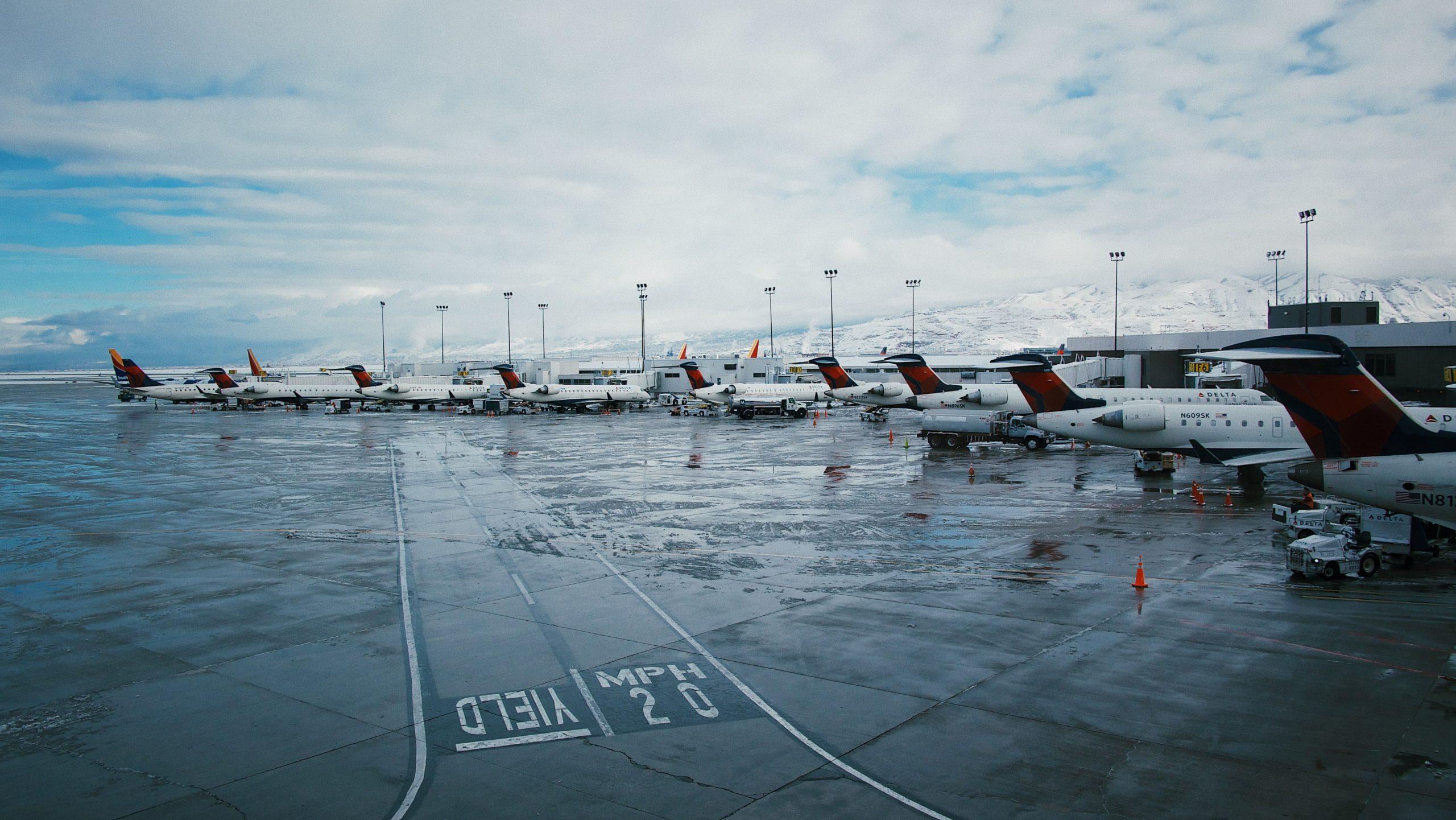 But much of the value of the top tiers of Delta status comes down to Choice Benefits.
Platinum members have a choice to make between the four regional upgrade certificates, a $250 Delta travel voucher, 20,000 bonus SkyMiles, or gifting Silver status to a companion. Those SkyMiles and gift card amounts are going up next year, while Delta will add the option of a $1,000 MQD accelerator.
Diamond members have a smorgasbord of options and can pick four benefits. That includes upgrade certificates, a few options for annual lounge memberships to unlock Delta Sky Club access, gifting Gold status to a companion, 25,000 SkyMiles, or the same $250 gift card. Those SkyMiles and gift card amounts are going up next year too, while Delta will add the option of a $2,000 MQD accelerator.
Diamond Medallion members also get a free membership for CLEAR, one of the best ways to save time at the airport. Ever seen a Porsche on the tarmac outside your Delta plane? That was likely waiting to whisk away a Diamond or Delta 360 member – the airline's exclusive, invite-only tier – in danger of missing his/her connecting flight.
Check out our rankings of the best Delta Choice Benefits!
Smaller Benefits Can Add Up
Most of the value from status with Delta comes from upgrades and other big-time benefits. But a handful of other perks are worth pointing out.
Getting free priority seating when booking is a small but unsung upside of Delta status available even to Silver Medallion members. It allows you to pick an exit row or bulkhead seat with additional legroom for free on domestic trips. This might just be my single favorite perk of Delta Silver Medallion Status. 
Similarly, you can snag a Comfort Plus seat for free on longer international flights – even as a Silver Medallion. Just beware that this benefit for a few extra inches of legroom doesn't kick in for Silver status holders until 24 hours before departure – and 72 hours before departure if you're Gold Medallion.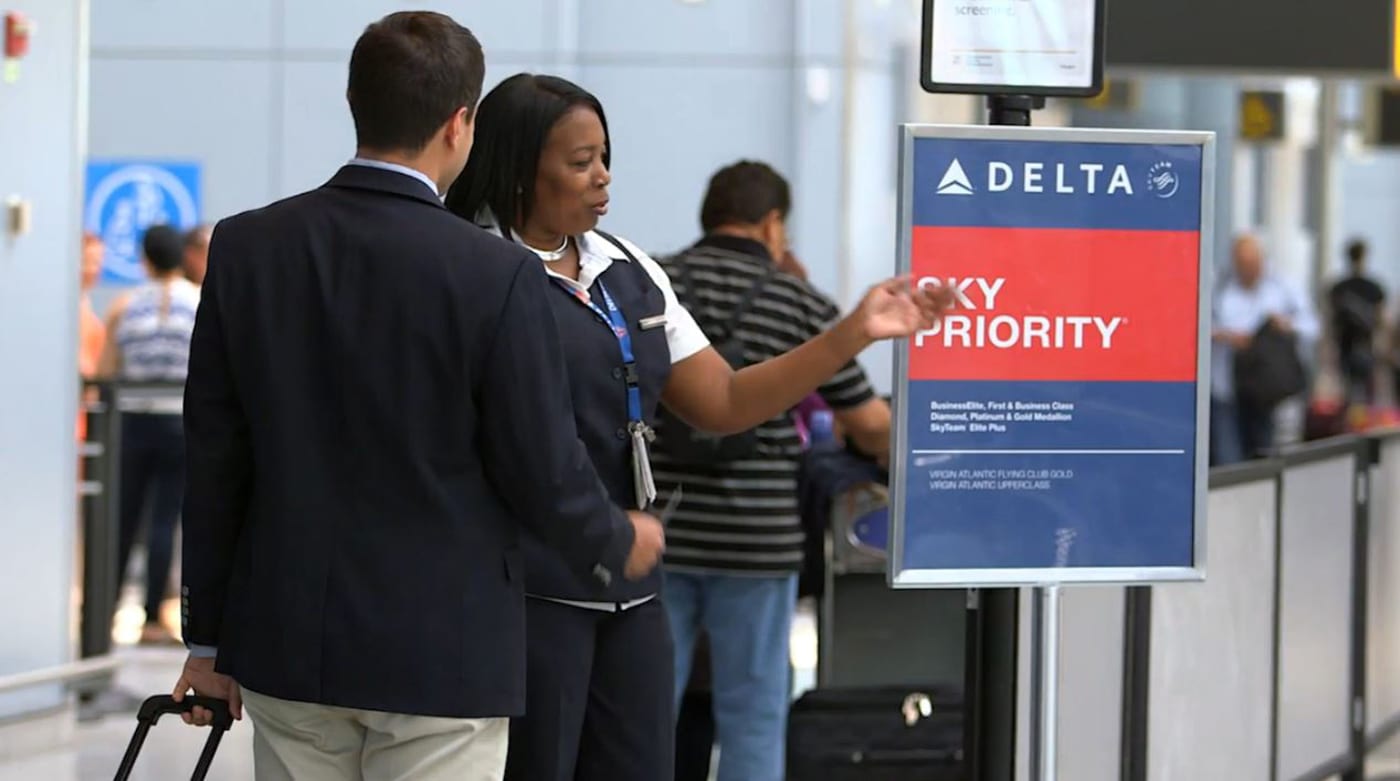 From Silver to Diamond, every Medallion status member gets a designated check-in line at the airport. Gold Medallion and up also get access to a priority security line at some airports and expedited baggage handling after landing. And everyone gets priority boarding, no questions asked. 
Flying abroad with a Delta SkyTeam partner airline? While carrying one of the Delta co-branded credit cards from American Express only gets you a free checked bag on Delta-operated flights, you can get free baggage on Delta partner airlines like Air France, KLM, and others with your Delta status.
Better Rewards for Million Milers
Yes, really. Some people have really racked up millions of miles flying with Delta over the years.
Delta has carved out a special Million Miller program, giving those who have flown a million miles with the airline lifetime status, regardless of how much they're still flying. After making it harder to climb the ranks of Delta Million Milers (long story short: spending on Delta credit cards will no longer count), Delta is sweetening the deal for existing members of this exclusive club.
Starting Feb. 1, 2024, Million Milers will get an even bigger push up the upgrade queues for first class seats. And their complimentary annual status is getting a big boost, too:
1 Million Milers will get complimentary Gold Medallion Status every year – up from Silver Medallion
2 Million Milers will get complimentary Platinum Medallion Status every year – up from Gold Medallion
3 Million Milers will get complimentary Diamond Medallion Status every year – up from Gold Medallion
4 Million Milers will get complimentary Diamond Medallion Status every year – up from Platinum Medallion
5 Million Milers will get complimentary Delta 360 – the airline's exclusive, invite-only tier- every year – up from Platinum Medallion
6 Million Milers and up will also get complimentary Delta 360 status every year – up from Diamond Medallion
Does this affect me and you? Probably not. But these are the flyers that Delta needs to keep happy, and giving them higher status for life is a nice touch. And bumping up the ultra-frequent flyers who have trekked 5 million miles or more to the ultra-exclusive (and mysterious) list of Delta 360 for life is a much-needed olive branch, giving them perks like a free annual Executive Sky Club membership and the possibility of private transfers between gates.
Is It Worth It?
It's the $1 million dollar question.
Airline status is meant for the truly frequent travelers who are flying several times a month or more – often for business. For these travelers, it's much easier to organically hit the requirements for status with Delta without putting in extra work or taking a last-minute flight to hit the necessary requirements. And when your employer is footing that bill, it makes more sense.
But if you ask us, earning Delta status isn't worth the extra work, spending, or time for the vast majority of travelers – especially Delta Silver or Gold Medallion status. Airline status tricks too many flyers into spending more money in the chase for a title without truly rewarding them.
The end-of-year buy-up offers from Delta to secure status are exhibit A in the museum of poor choices made in the name of status.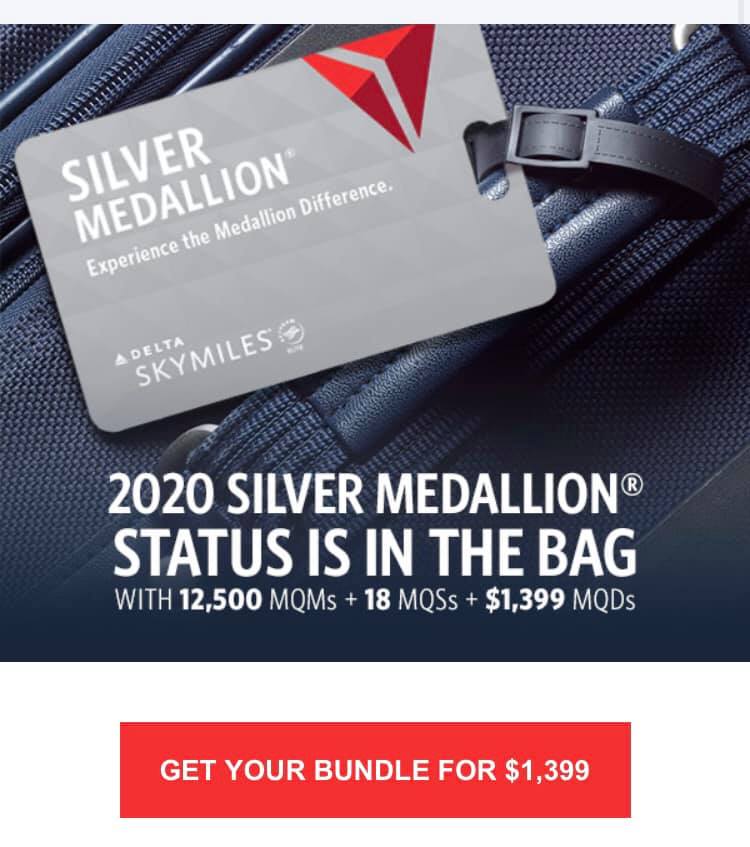 Sure, there are some exceptions. Perhaps you're just a short flight or $100 MQDs away from qualifying for a year's worth of Silver, Gold, or Platinum status. That could easily be worth it, especially if it pushes you into one of the higher rungs of Delta status.
But for most of us, qualifying for Delta status would require a big effort (and expense). In those cases, you're probably better off forgetting about status altogether.
Bottom Line
Delta status can be lucrative, but it isn't for everyone. With massive changes on the horizon for earning that status, it's especially true. 
Even if you prefer flying Delta, the average traveler is almost always better off as a free agent – following cheap fares rather than airline loyalty. The perks for lower levels (Silver and Gold) generally aren't worth the additional costs you'll pay to get there. It's better suited for employees whose businesses foot the bill for their frequent travel. 
If you can't naturally build status, you're probably better off seeking the best deal rather than focusing on Delta or employing wild-haired strategies to secure status.