Well, this is unexpected: Delta is now offering SkyMiles members 2,500 SkyMiles if they change a flight online or via the smartphone app rather than calling the airline.
Delta rolled out this new offer dubbed Trip Management Rewards and emailed it to members on Tuesday, and it's an unusual one. It's Delta's way of encouraging travelers to make changes to flights on their own, relieving some of the pressure on call centers.
Just change a flight through your SkyMiles account online or in the Delta smartphone app, and you should automatically get credited 2,500 SkyMiles. It's capped at one per customer, so you can't continue changing flights to keep getting bonus SkyMiles. It only applies to flights booked prior to Tuesday, March 2. This new promo runs through June 30.
It's unclear if canceling a ticket outright will also earn the 2,5000-SkyMile bonus. Delta's policies don't explicitly state whether cancellations qualify, or if only a changing to a different date or flight will trigger the bonus.


Thrifty Tip: Don't have a SkyMiles account? Sign up for free, then add a Delta trip to your SkyMiles account. You'll still be eligible for this SkyMiles bonus if you change a reservation online.
To change any flight, just log into your SkyMiles account and navigate to "My Trips." Then simply select "Modify Flight" to start a flight change online.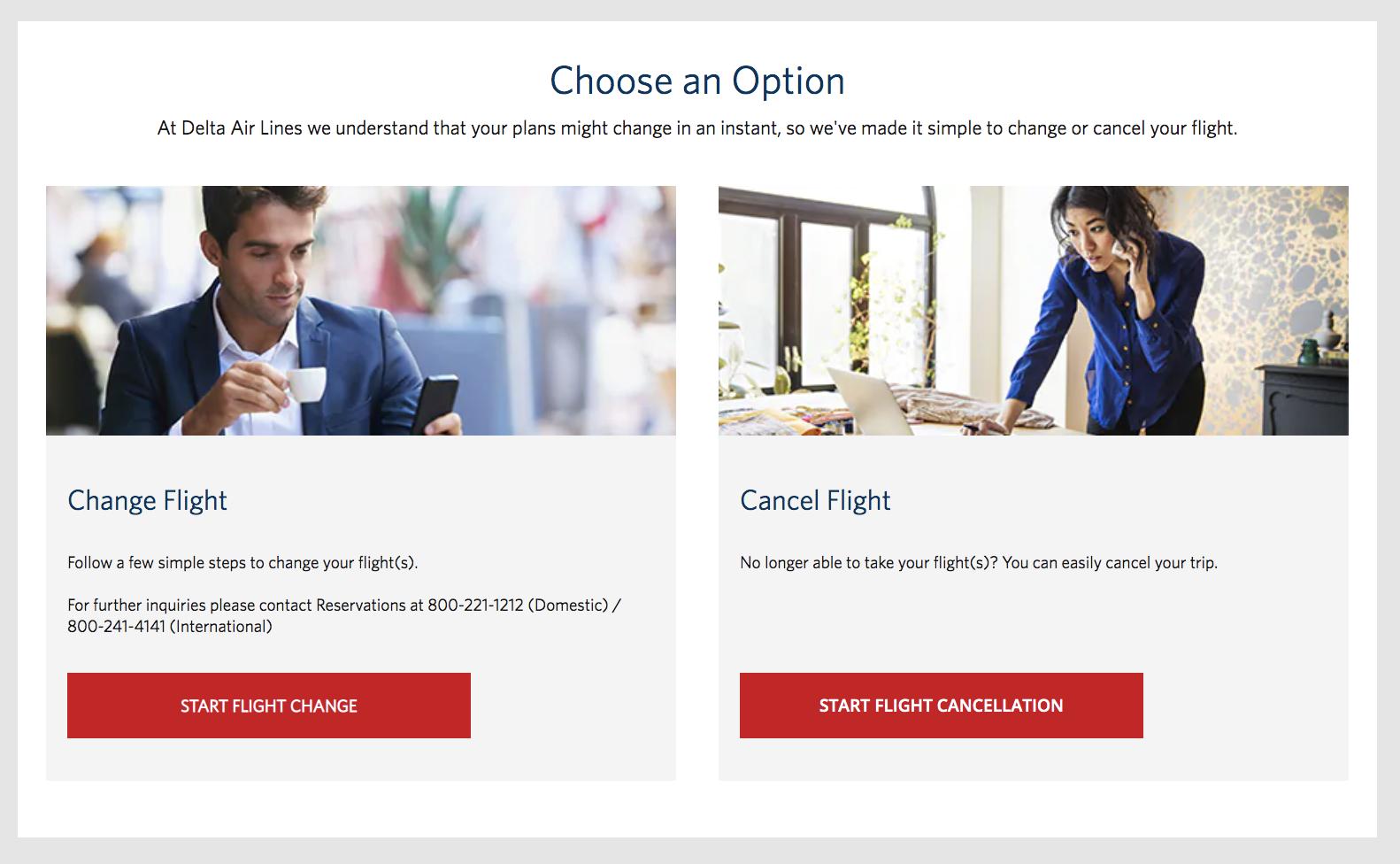 The bonus SkyMiles won't hit your account until after you actually take the flight you just changed. Earning 2,500 SkyMiles may not be a fortune by any means, but this is a free and easy bonus.
Read up on other great ways earn Delta SkyMiles!
With domestic flight prices so low, it could easily cover a decent chunk of a trip. You could put these bonus miles towards booking an insane Delta SkyMiles flash sale, like roundtrip flights to Costa Rica starting at just 11,000 SkyMiles. Or buy yourself a nice bottle of champagne with SkyMiles in the Sky Club before your next trip: You can buy a half bottle of Laurent Perrier for just 1,500 SkyMiles in Sky Clubs that sell premium alcohol.
Bottom Line
Getting 2,500 SkyMiles for changing a flight online may not be a windfall, but we'll take it. This is a simple way to earn some bonus miles when changing your plans. And it's a novel way for Delta to encourage travelers to change flights online rather than flooding call centers.