Avianca is a Colombian airline that flies mostly within South America. Their frequent flyer program, dubbed LifeMiles, is one of the cheapest ways to fly from the U.S. to Asia. Or first class to Europe. Or on short hops within the U.S.
You read all that correctly. American travelers should know about this quirky program even if they never step foot on an Avianca plane. A member of the Star Alliance, you can use it to book flights on Taipei-based EVA Air, Germany's Lufthansa, Turkish Airlines, Air Canada, and more.
LifeMiles is an unheralded gem in the frequent flyer mile world, combining low rates when using miles, few cash fees, and a decent booking platform. And better yet, it's easier than ever to get the LifeMiles you need to book any flight. Read on for everything you need to know about how to use LifeMiles.
>Good Award Chart and No Fees
Some frequent flyer mile programs have great award rates but pass on hundreds of dollars in fees. Others protect flyers from big cash surcharges but want more miles than the competition for a given flight.
LifeMiles offers the best of both worlds. That's a rarity, and that's what makes it so valuable.
Every airline is different when it comes to passing fees on award tickets. There are airport fees, fuel surcharges, local taxes, and more, and each airline decides which of those to pass on to flyers using miles and which to swallow.
Critically, LifeMiles does not pass on fuel surcharges no matter which airline you're flying on with your miles. Instead, LifeMiles tacks on a standard $25 award fee as well as some modest taxes.
That can mean some huge cash savings over other programs when trying to use your miles. ANA, the five-star Japanese airline, has a habit of passing on some nasty surcharges. Book a round-trip ANA flight from Chicago-O'Hare (ORD) to Tokyo-Haneda (HND) with either ANA itself or Air Canada's Aeroplan program, and expect to pay $341 in fees.

But LifeMiles shields you from those exorbitant cash costs. You'd pay just $70 in fees for the same flights.
And when it comes time to fork over miles, LifeMiles is also reasonable. Check out its full award chart, which breaks down how many miles you'll pay based on which regions you fly between.
There are some great deals here worth highlighting:
There's no cheaper way to book travel within the U.S. on United Airlines than using LifeMiles. While even short flights start at 12,500 miles when using United MileagePlus, you can book the exact same flights for as low as 7,500 LifeMiles each way.
Getting to Japan with ANA or Southeast Asian hotspots like Thailand, Vietnam or Bali from the U.S. is cheaper with LifeMiles, too. Especially if you want to fly business or first class.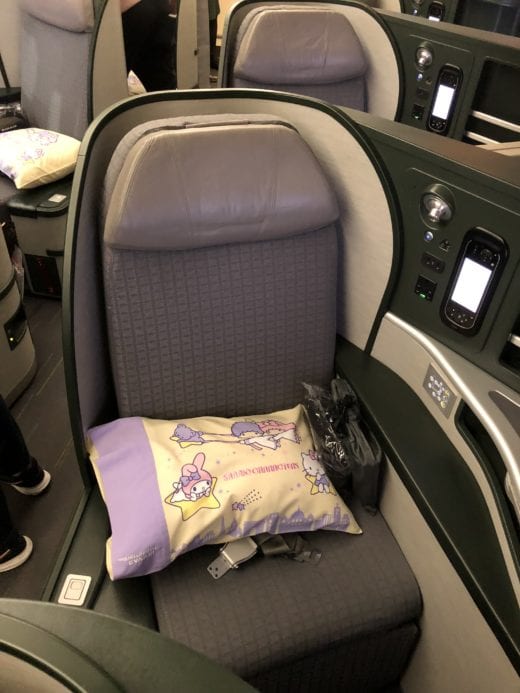 LifeMiles charges an unbeatable 78,000 miles one-way to fly business class on amazing airlines like EVA Air from the U.S. to Southeast Asia. That same flight would cost 90,000 United miles.
So when it came time to book a once-in-a-lifetime trip to Bali that included 15 hours on EVA's Hello Kitty-themed jet, I went with LifeMiles.

And if flying to Europe in style is your thing, you can't do better than Lufthansa First Class. It requires some flexibility because Lufthansa generally won't put its posh first class seats up for grabs to partners like LifeMiles until 14 days prior to departure.
And LifeMiles sometimes doesn't get even last-minute access to Lufthansa First Class. There was a notable exception earlier this year when those seats were wide open for months.
So if you can find a seat, book it for just 87,000 LifeMiles each way! That may sound steep, but considering United would charge 110,000 miles for the same ticket, it's a steal.
Some airline programs like ANA and Aeroplan charge similar or cheaper rates than LifeMiles on a given route. But the mix of good award pricing and low fees should make LifeMiles a go-to option no matter where you want to fly.
Getting LifeMiles is Getting Easier
So how do you get LifeMiles to snag these great deals? Luckily, it's gotten pretty easy.
For a long time, the only option was opening one of Avianca's co-branded Visa cards. You could also transfer points from Citi ThankYou to your LifeMiles account. But those were the only options.
That has changed and changed fast.
| Partner | Transfer Ratio | Transfer Time |
| --- | --- | --- |
| American Express Membership Rewards | 1:1 | Instant |
| Citi ThankYou Points | 1:1 | Instant |
| Capital One | 2:1.5 | TBD |
| Marriott Rewards | 3:1 | N/A |
American Express recently added LifeMiles as a transfer partner, immediately becoming one of our favorite options for using Membership Rewards points. And soon, you'll be able to transfer points from Capital One when the bank adds transfer capability sometime in December.
So in relatively short order, LifeMiles have become among the easiest miles to collect. Given their value, that's a win for frequent flyers.
Buying LifeMiles for Cheap
We generally caution readers against buying airline miles. Given some incredible bonuses, it can sometimes make sense to buy LifeMiles.
The airline regularly puts its miles on sale with 120% to 150% bonuses. That brings down the cost per mile as low as 1.3 cents each – a steal in the world of mile and points.
These promotions are a great way to top off your account to get enough for a promotion if you're a few thousand miles short after transferring from American Express or Citi. But if you're in the market for a cheap business class fare, there are few better ways than buying LifeMiles.
Take the airline's recent Black Friday/Cyber Monday promotion as an example. With that 140% bonus, you could buy enough miles to fly business class to Europe for under $900. Or get a lie-flat bed on a 14-hour flight to Southeast Asia for under $1100. Both flights would likely cost $6,000 or more upfront.
Issues with LifeMiles
You don't get all this value without some downsides. So here's a full disclaimer: LifeMiles is not perfect.
Its call center is not known for being extraordinarily helpful. Agents at LifeMiles' call centers are spotty at best. Seeing as it's a Colombian airline, some agents' English isn't great.
So using LifeMiles can require some patience. If you're not getting the help you need, hang up and call again. And if you're constantly booking awards and changing them, LifeMiles might not be for you. LifeMiles also changes a $150 fee per ticket if you change an award.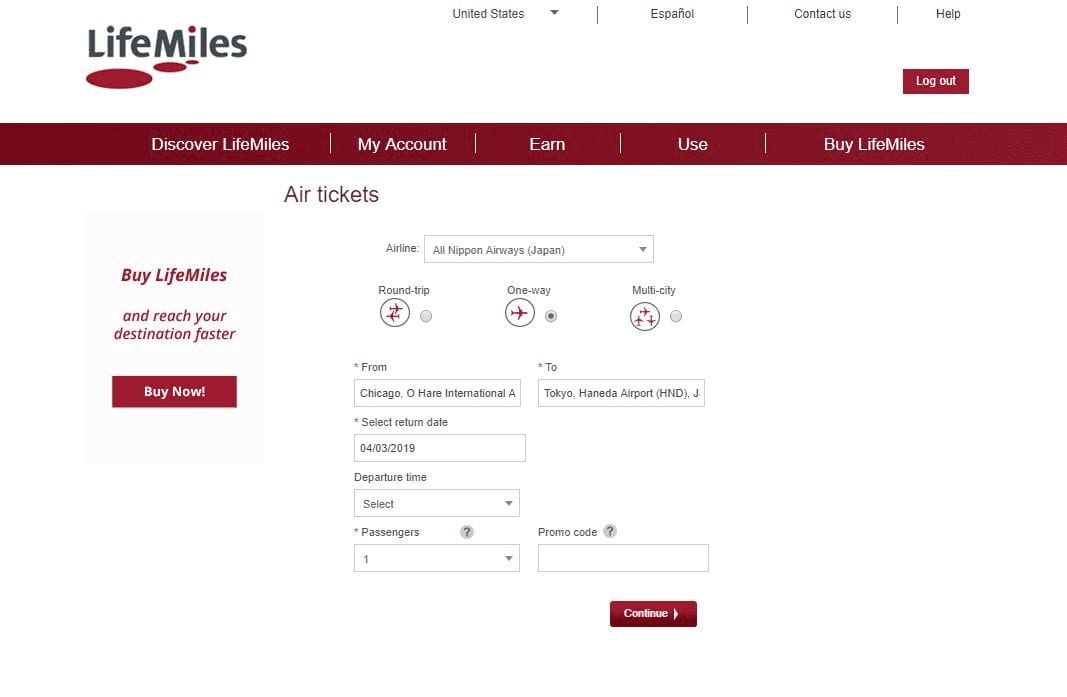 And while the award search engine is pretty intuitive, it has a track record of errors. It can take a few tries to get a transaction to process and may require switching browsers. We've had the best luck with Internet Explorer and Firefox rather than Google Chrome.
But all that being said, LifeMiles is worth the work. It's one of our favorite frequent flyer mile programs for a reason.
Bottom Line
Whether you want to fly in the U.S., to Europe, Asia or elsewhere, LifeMiles can't be ignored. With cheap rates for using your miles and few fees, it's tough to beat.