Delta grabbed headlines last week by making significant (and mostly negative) changes to how Delta Medallion Status is earned and how Sky Club Lounges are accessed. Needless to say, these changes sparked an uproar among travelers and left many wondering what to do with their co-branded Delta SkyMiles American Express credit cards.
The good news is that none of the recent changes go into effect immediately, with 2024 being the soonest that anything will look and feel different. that doesn't mean you shouldn't start planning for life without the trusty security blanket that is a Delta SkyMiles credit card.  If you find yourself in this camp and are wondering what to do next, you've got many options for filling the void left by your devalued Delta card.
Since Delta has such a wide portfolio of co-branded cards with varying annual fees and benefits, downgrading to a cheaper card with fewer benefits might be the best choice. Typically, we'd recommend applying outright for a different Delta card in order to earn a big bonus, but Amex recently added language to the welcome offer terms on their Delta SkyMiles cards making it harder to do this. This means downgrading to a different Delta card might be your best (and only) option for saving money on annual fees while still having access to some additional perks when flying Delta.
If you've had it with Delta altogether and are truly looking to cut ties with the airline, there are several great options for travel rewards credit cards that earn transferable points that can be used with a variety of airline and hotel partners. Or you could take your loyalty elsewhere and pick up a different airline's co-branded card and start flying with them instead.
Read on to find out what questions you should be asking yourself if you're considering ditching your SkyMiles credit card – and which card to replace it with.
Related reading: Do Delta SkyMiles Credit Cards Still Make Sense?
Why Did You Get a Delta Card in the First Place?
Answering this question might be easier said than done, but doing so can help you evaluate what matters most to you about having a Delta SkyMiles card in your wallet. It can also help you determine what, if anything, these changes really mean for you going forward.
Like many, I've had Delta credit cards over the years and the answer to why I was initially drawn to them is simple: The big pool of SkyMiles that came with the card's welcome offer bonus. That doesn't mean that I didn't value (and use) other benefits of the cards – but what initially lured me in was the dream of where I could go with all those SkyMiles.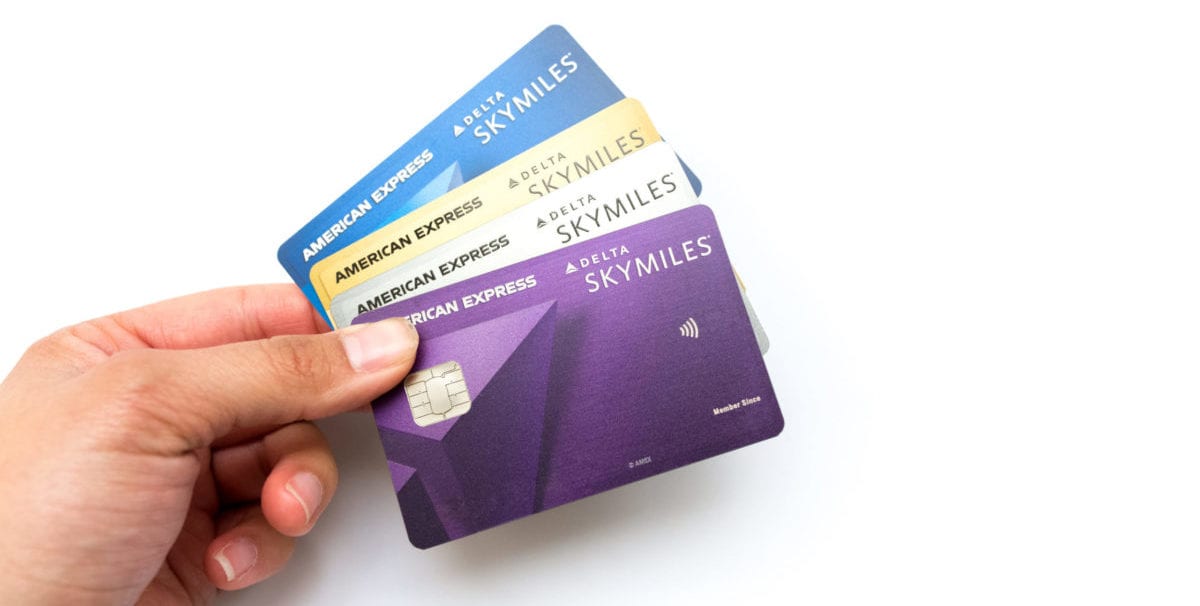 If your primary reason for having a Delta American Express card is that they offered you a big bonus for signing up, it might be time to re-evaluate how that card fits with your overall travel rewards strategy – regardless of these changes.
If you're a casual Delta flyer with the *delta skymiles gold card* who makes good use of the card's ongoing perks like free checked baggage (for you and up to eight others on your itinerary), priority boarding, and the TakeOff15 discount for 15% off flights booked with SkyMiles, then keeping one of this card for the longer term might still make sense.
On the other hand, if you're a Delta loyalist who spends big on either the *delta skymiles platinum card* or the *delta reserve card* to earn elite status and get into the Sky Clubs, then you might need to re-evaluate your plan for the future.
Deciding which benefits of your Delta card you can't live without will help you determine a path forward. And that path just might include doing exactly what Delta and American Express want you to do – spending a ton on your card to keep things status quo.
Should You Downgrade or Cancel Your Delta Card?
If you've determined that your current card doesn't fit your travel needs after these changes take hold, you have two options: Downgrade your card to a cheaper (or free) version or cancel it.
Deciding which route to take depends on how you plan to engage with the SkyMiles program going forward. If you still plan to fly with Delta frequently but do not spend enough to earn elite status or get into the lounges several times a year, then downgrading to a cheaper Delta card might be the best move.
Holding the Delta SkyMiles Gold Card will still get you free checked baggage, priority boarding, and a discount on award tickets. For a $99 annual fee (see rates & fees), this card is more than worth the cost for many travelers.
If you frequently check a bag when you fly with Delta, holding this card will help you avoid the $30 fee each way ($60 round trip) for doing so. Taking two trips a year with checked luggage will more than justify the card's annual fee.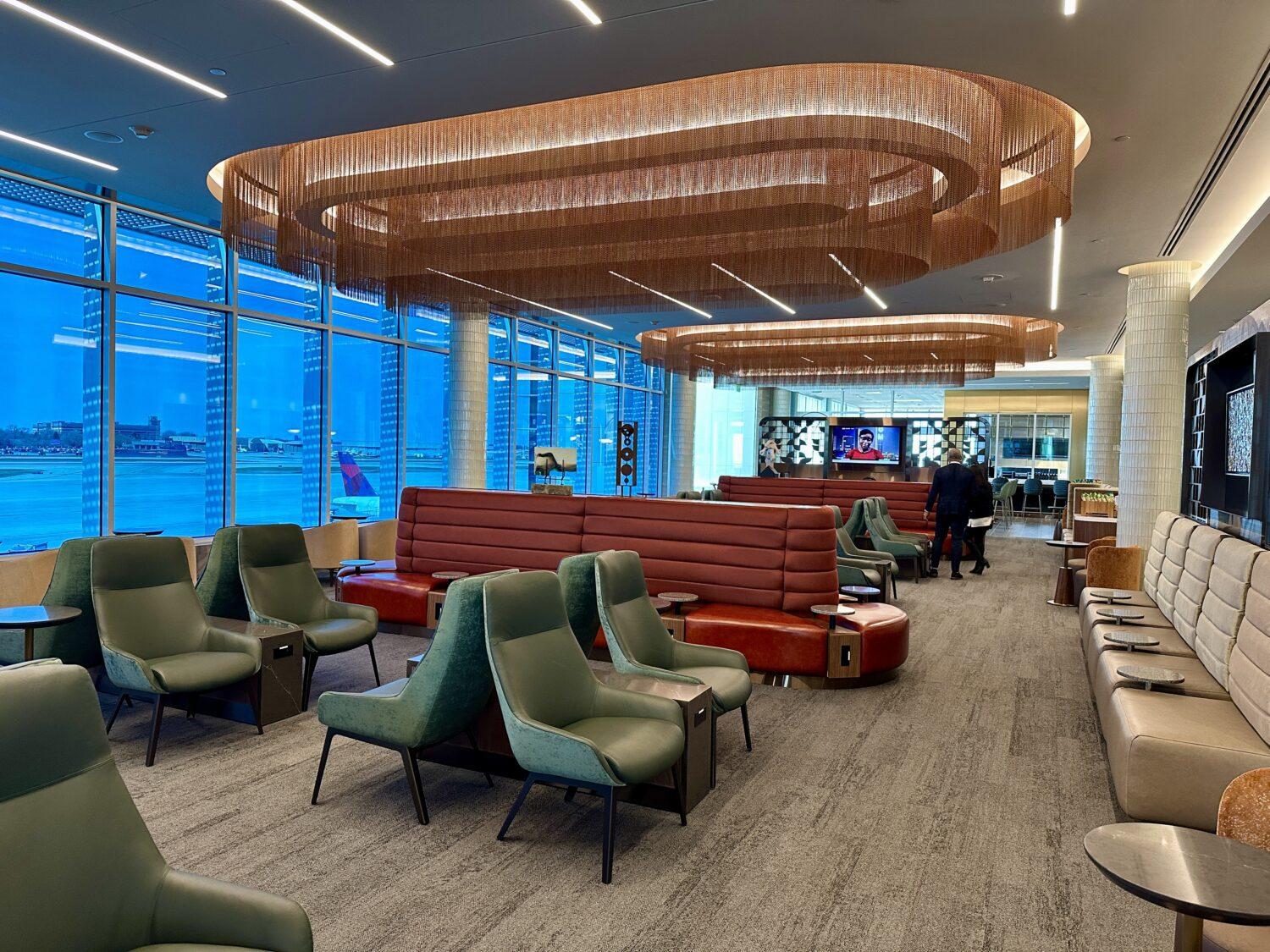 Additionally, if you downgrade your card to a cheaper version, there's always the chance that American Express will try to rope you into a more premium version of the card again down the road. While it's no guarantee, Amex is pretty notorious for handing out upgrade offers on its different travel cards – and even though you can't earn a bonus more than once, this is a sneaky way to get a second welcome offer bonus of sorts.
If you're ready to move on from your co-branded Delta card altogether, canceling will help you avoid paying an annual fee and let the airline (and bank) know what you think of their recent changes.
Before you cancel, there's one big thing you should consider: How will doing so impact your credit score? If you've had a Delta card for years, canceling it outright could hurt your score as it will impact both your average age of accounts and your length of credit history. If you have several other credit cards of around the same age, or you just got a Delta card in recent years, this is less of a concern – but something to be aware of nonetheless.
As for any SkyMiles you've earned on the card, there is no need to worry about those. Once they're earned and in your SkyMiles account, you won't lose them should you decide to cancel.
Thrifty Tip: Before canceling a credit card, always check to see if there is a retention offer available first. These retention offers can take the sting out of paying another year of annual fees and make keeping the card a no-brainer.
What Travel Card to Get Instead
If your mind is made up and you're done with your SkyMiles credit card, I've got good news for you: There are lots of great options to replace it with.
Rather than focusing on which airline you're most likely to give your business to, consider opening a credit card that earns transferable points that can be moved to a variety of different airline and hotel partners, including potentially your favorite airline.
This way you're not locked into one specific program and can use your points or miles to book flights with whichever airline has the best deal.  American Express, Chase, Capital One, and Citi all offer travel rewards cards that earn transferrable points and come with a range of benefits, opportunities to earn bonus points and miles, and annual fees.
Best Replacement for the Delta SkyMiles Gold Card
The *chase sapphire preferred* is a mainstay travel rewards card that's perfect for almost anyone – from those who are just getting started redeeming points for travel to the points and miles pros. The card's annual fee is $95 – nearly identical to what you'd pay with the Delta Gold Card.
This card earns 3x Chase Ultimate Rewards points on dining purchases, 2x on all travel purchases, and 1x everywhere else. Chase Ultimate Rewards are extremely valuable and can be used to book flights on any airline (including Delta) through the Chase Travel portal, or they can be transferred to partners like United, British Airways, and Hyatt for award bookings
The Sapphire Preferred also comes with an annual $50 statement credit for hotels booked through the Chase Travel portal and some of the best travel insurance of any card on the market. The current, sign-up bonus for the card allows you to earn 60,000 Ultimate Rewards points after spending $4,000 in the first three months of opening your card.
Learn more about the *csp*.
The *capital one venture card* is another solid option for anyone looking to ditch their Delta Gold card.
For an annual fee of $95 per year, you'll get an easy-to-use travel rewards card that earns unlimited 2x Capital One Miles on every purchase, everywhere. The miles that this card earns can be used to offset any travel purchase – yes, even a bucket-list golf trip to Oregon – or transferred to one of Capital One's many transfer partners. The card also comes with travel benefits like a statement credit for either Global Entry or TSA PreCheck and two free passes to Capital One lounges each year.
To boost your Capital One Miles balance, you can currently earn a bonus of 75,000 miles after spending $4,000 on the card in the first three months of card membership.
Learn more about the *capital one venture card*

Best Replacement for the Delta SkyMiles Platinum Card
The best card for replacing the Delta Platinum card should feel very comfortable to any Delta loyalist. That's because even though it isn't Delta branded, it actually earns points that can be transferred directly to Delta SkyMiles – and 20 other travel partners.
The card I'm talking about is the *amex gold card*. This card isn't just the best card for replacing the Delta Platinum, it's one of the best all-around credit cards, period.
The annual fee on this card is $250 (see rates & fees), but it comes with up to $120 in Uber (or Uber Eats) cash and up to $120 in dining credit each year, which can help you recoup a lot of the annual fee. It earns 4x the Membership Rewards on dining and grocery spending, 3x the points on flights booked directly with the airline, and 1x on all other purchases.
The Membership Rewards points that this card earns can be used to book travel directly through the Amex Travel portal or transferred to any of their 20+ travel partners – including Delta. To pad your points stash, the Amex Gold comes with a welcome offer bonus of 60,000 Membership Rewards points after spending $4,000 in the first six months of card membership.
Learn more about the *amex gold*
Best Replacement for the Delta Reserve Card
If you currently hold the Delta Reserve card, you're already used to paying a high annual fee in exchange for outsized travel perks and benefits. There are several similarly priced travel rewards cards on the market right now and most of them come with even more perks than the Delta Reserve.
The easy choice would be to go with *amex platinum card*. This card will still get you into the Delta Sky Clubs (although you'll be limited to just six visits per year starting Feb. 1, 2025) and you'll earn Membership Rewards points that can be transferred directly to Delta SkyMiles. On top of Sky Club access, it's also the best credit card for lounge access in general, as it comes with a complimentary Priority Pass membership, and gets you into Amex Centurion Lounges and Escape Lounges.
The card also comes with a slew of statement credits that offer over $1,400 in annual value – more than enough to offset the card's steep $695 annual fee (see rates & fees).
If you've never held the card before, you can currently get a welcome offer of at least 80,000 Membership Rewards points when opening the card and spending $8,000 on purchases in the first six months of card membership. I say at least 80,000 points because that's the standard welcome offer for the card – but there's also a targeted offer available through CardMatch that can earn you an even better bonus.
Learn more about *amex platinum*.
Another really good option, and what gets my vote for replacing the Delta Reserve card, is the *venture x*. This card provides tremendous value, and with an annual fee of $395, it falls squarely in the middle of what you'd pay with the Delta Platinum and Delta Reserve cards. But with that middle-of-the-road annual fee, you get travel benefits reserved for credit cards in a much more expensive category.
How so?
The card comes with an annual $300 travel credit (essentially a $300 discount on bookings in the Capital One Travel portal), an anniversary bonus of 10,000 Capital One Venture Miles, and some of the best lounge access and travel insurance of any card on the market. The annual travel credit and anniversary miles alone make it seem like Capital One is paying you to have the card, never mind everything else that it offers.
The card makes earning and redeeming miles simple by rewarding unlimited 2x Capital One Miles for every dollar spent, on every purchase. And to boost your balance of Capital One Miles, the card is currently offering a sign-up bonus of 75,000 miles after spending $4,000 in the first three months of card membership.
Learn more about the *venture x*.
Of course, none of these cards are going to provide you with a free checked baggage benefit when flying on Delta, and if you're planning to go for Medallion status in 2025, you'll likely need a Delta Reserve card to help you meet the new Medallion Qualifying Dollar (MQD) spending requirements. Just remember, airline and hotel loyalty is expensive, and with Delta's latest announcements, that's more true now than ever.
In both of those cases, holding a Delta card can certainly make sense. But if it's just solid travel benefits and points and miles that can be used for more than just Delta flights that you're after, any of the cards mentioned above can make a great alternative.
Bottom Line
Whether you've had it with Delta and their customer un-friendly changes announced last week or you're just looking to try something new, there are lots of options for canceling or downgrading your Delta Sky Miles credit card in favor of something better.
And just because your new card might not earn Delta Sky Miles, it doesn't mean you can't still use those points to fly with Delta Air Lines.