If you've used SkyMiles to book a Delta flight, you've no doubt balked at the number of miles the airline wants. With prices that soar seemingly at random, sky-high business class rates, and basic economy award tickets spreading across the globe, it can feel like a rip-off. There might be a better way…
Here's your new mantra: Anytime Delta wants a boatload of SkyMiles, see if you can snag the flight for less using Virgin Atlantic points instead. While this relationship has taken a hit over the years due to a major devaluation, there are still some major sweet spots to book Delta flights for fewer miles – especially if you're heading for Europe. And these points are incredibly easy to earn: While you can't transfer your SkyMiles to Virgin, you can transfer them from all the major credit cards including Chase, American Express, Capital One, Citi, and even Bilt Rewards.
It remains far and away the best way to book Delta One business class, helping you score a lie-flat seat to Europe for just 50,000 points … even when Delta is charging 300,000 SkyMiles or more for the exact same flight. But beyond that, using Virgin points might just be the best way to book almost any flight from a short domestic flight to a trip to Hawaii and back or even a long-haul roundtrip flight to Japan.
Keep reading to see how it's done.
Delta and Virgin: A Perfect Partnership
Virgin Atlantic is the chic airline that flies across the Atlantic Ocean and is the brainchild of business magnate Richard Branson. Strangely, its frequent flyer program, Virgin Atlantic Flying Club, typically isn't great for booking actual Virgin Atlantic flights. The rates aren't great, and the hefty surcharges and fees that get tacked on add up fast.
Virgin officially joined the SkyTeam airline alliance earlier this year, but it's got no closer partner airline than Delta Air Lines. Delta owns a large stake in Virgin – almost half the airline, in fact. In some ways, it feels like Delta calls the shots.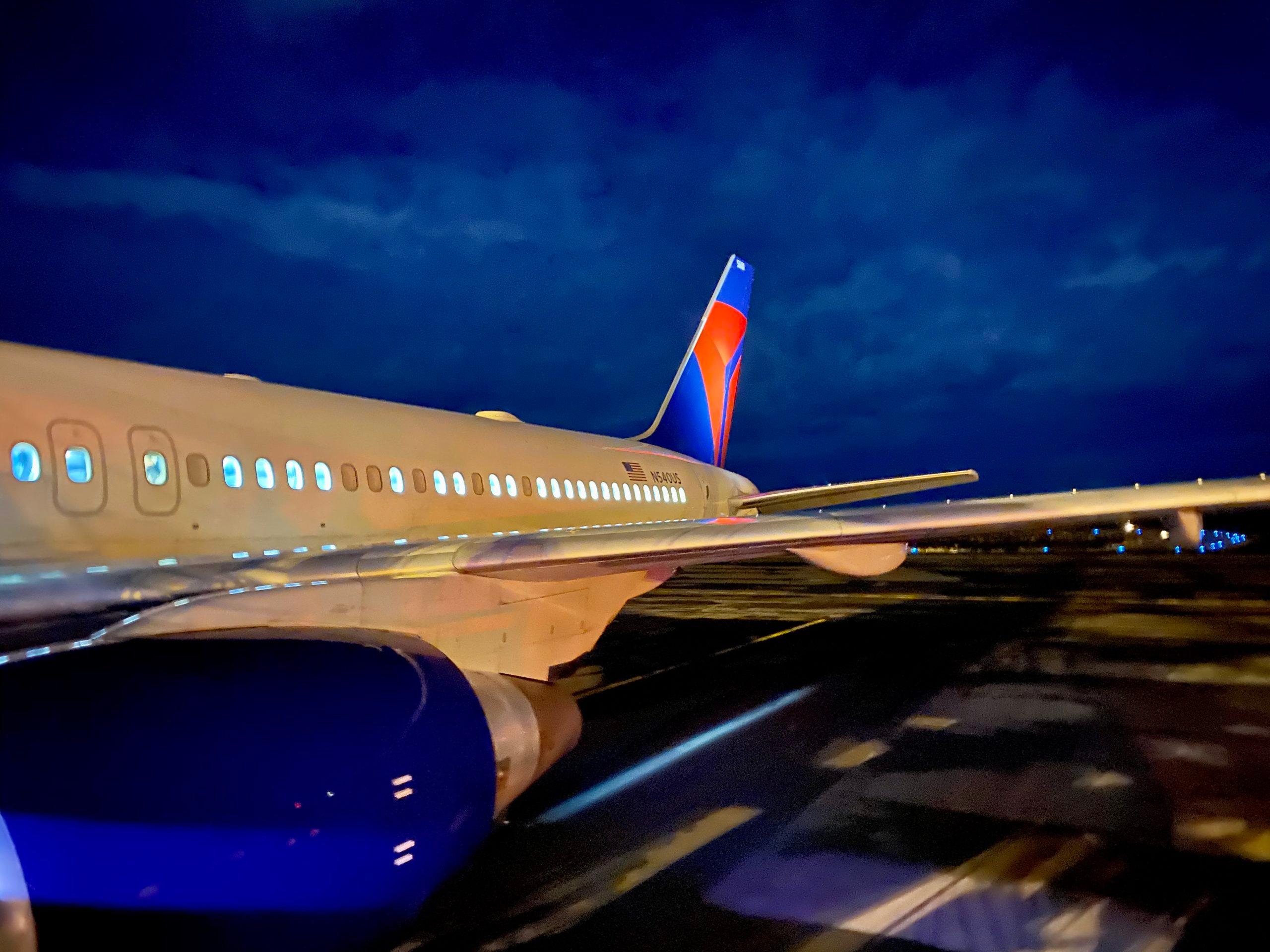 But when it comes to pricing awards, the two airlines couldn't be more different. Delta award prices are all over the map, fluctuating wildly based on the day of the week, cash price, demand, and more thanks to its dynamic pricing model.
However, Virgin Atlantic Flying Club award rates are far more stable – and that's true whether you're using Virgin points to book a flight with Virgin … or using them to book a flight with Delta. That opens up a sweet spot: By searching through VirginAtlantic.com instead, you may be able to book a Delta ticket for a fraction of the SkyMiles that Delta itself is charging for the exact same flight. 
Unfortunately, those cheaper rates took a major hit to kick off a few years ago when Virgin Atlantic began to set award pricing based upon the distance for nearly all Delta flights, leading the cost of booking Delta awards to double (and in some cases, triple) overnight. But it's not all bad news.
Most flights to Europe have escaped unscathed, so there's still plenty of value booking Delta flights to Europe using Virgin Atlantic points. And there are a few other sweet spots worth exploring.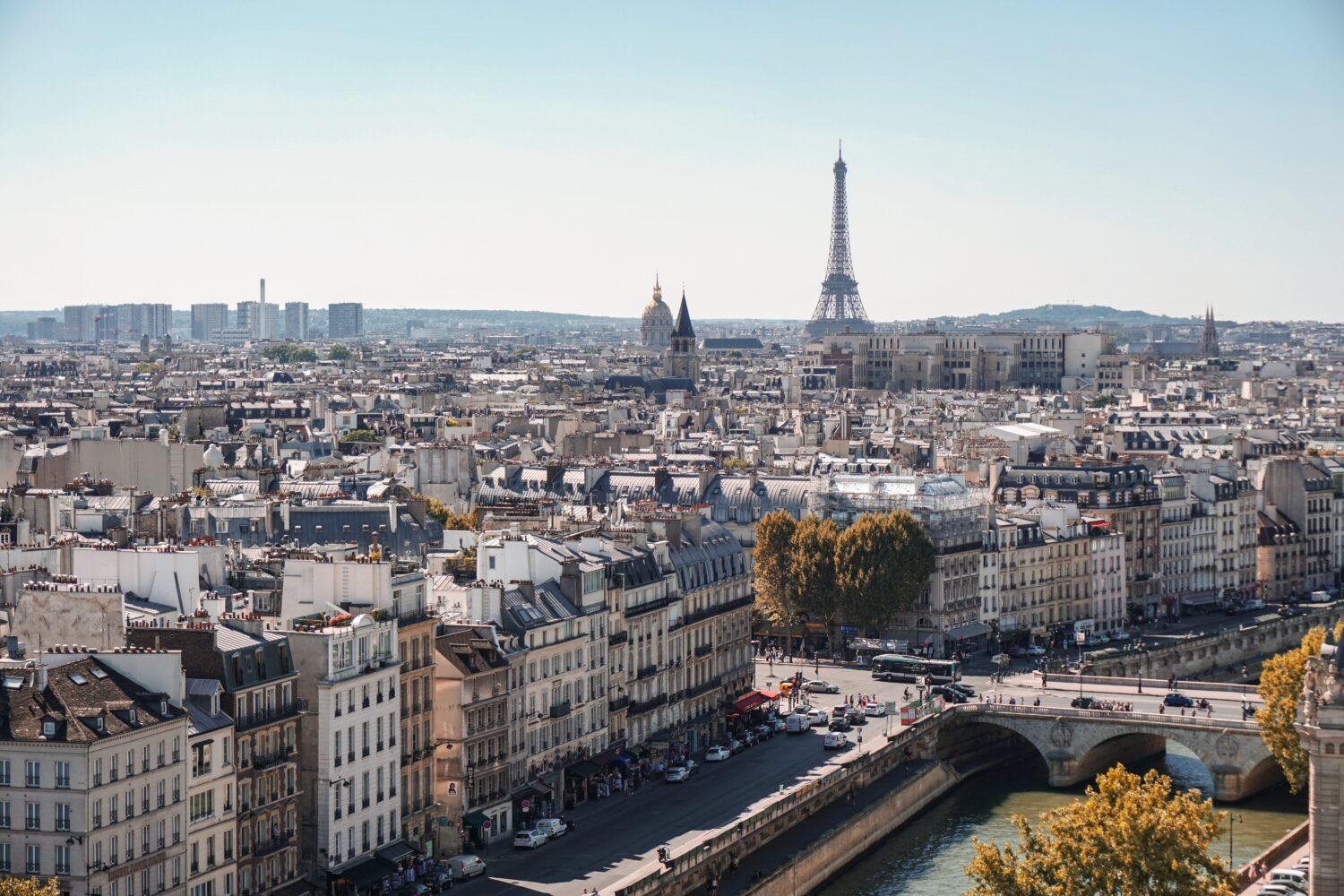 But the advantages of booking your Delta flights through Virgin points go beyond saving some points.
Delta has rolled out basic economy award tickets to nearly every route across the globe, which means the lowest-priced SkyMiles bookings come without free seat assignment or cancellation. But using Virgin Atlantic Flying Club points, every Delta fare you can book is at least a main cabin economy. You could spend fewer points and get more for them using Virgin.
Pricing is one thing, but you also need to find award availability to book a Delta flight using Virgin points. It can be unpredictable and require lots of flexibility, but it can be done.
So what does this all mean for your miles? Let's take a look.
Need more info? Read our full guide to booking flights with Virgin Atlantic Flying Club points!
Virgin Atlantic's Award Chart for Delta Flights
While Delta pricing when using SkyMiles is all over the map because it doesn't have an award chart, that's not the case here. Virgin Atlantic's website clearly spells out exactly what each and every Delta flight will cost you in miles.
Virgin Atlantic has three distinct award charts for booking Delta flights. There's one specifically for booking flights between the U.S. and Virgin's London-Heathrow (LHR) hub, which comes with some punishing fees. Honestly? Pass.

Then there are flights between the U.S. and the rest of Europe, where pricing is as stable as can be. There's one price for economy, and one price for business class … and that's it.
A one-way from Minneapolis-St. Paul (MSP) to Amsterdam (AMS) is 30,000 points each way in economy or 50,000 points in business class. New York City (JFK) nonstop to Prague (PRG)? Still just 30,000 points. for a one-way ride in economy or 50,000 points for business class.
And finally, there's everything else. Trying to fly Delta within the U.S., to Mexico or the Caribbean, or out to Asia or Australia? Those rates are governed by this distance-based award chart. And that means long-haul flights will cost you many more miles than they used to.
Read more: Virgin Atlantic Just Destroyed Delta Redemption Sweet Spots
We've broken it down into a handy chart with some of the most popular redemptions, with all pricing listed for one-way flights. Want to book a round-trip? Just double it. As you can see, some of these flights are far more reasonable than others.
| Route | Economy (one-way) | Business Class (one-way) |
| --- | --- | --- |
| Flights under 500 miles | 7,500 miles | 17,500 miles |
| Flights 501-1,000 miles | 8,500 miles | 27,500 miles |
| U.S. to Europe (excluding U.K.) | 30,000 miles | 50,000 miles |
| Minneapolis-St. Paul (MSP) to Tokyo-Haneda (HND) | 35,000 miles | 130,000 miles |
| Seattle (SEA) to Tokyo-Haneda (HND) | 27,500 miles | 105,000 miles |
| Atlanta (ATL) to Seoul-Incheon (ICN) | 45,000 miles | 165,000 miles |
| New York City (JFK) to Sao Paulo (GRU) | 27,500 miles | 105,000 miles |
| Los Angeles (LAX) to Sydney (SYD) | 45,000 miles | 165,000 miles |
Not sure how long your flight is? Plug it into GCmap.com.
Follow the chart and you'll see the shortest domestic flights start at 7,500 miles each way. Even flights up to 1,000 miles can be a deal at just 8,500 miles each way in economy. Most flights to Europe remain a bargain at just 50,000 miles each way in Delta One business class. But long-haul flights elsewhere on Delta will cost you much, much more.
There are three important caveats when booking Delta flights using Virgin Atlantic miles:
Great award rates are one thing, but first you need to find the availability to book these Delta flights via Virgin … and that can require some serious flexibility (especially if you're aiming to fly Delta business class). In fact, your search might come up completely empty-handed.
You typically need to book at least three weeks before departure, otherwise you won't see Delta flights when searching through Virgin Atlantic, period
You'll want to focus on nonstop flights, as Virgin charges per segment. If your flight involves a connection, Virgin Atlantic will measure the distance of each flight and add them together for the final total
With that out of the way, let's see these savings in action.
Examples of Serious Savings
We could go on and on about all the different ways you could save some serious miles by booking Delta flights through Virgin Atlantic. From economy flights to business class, it can be astounding.
On the flip side, there are times when you'll find much better award pricing directly through Delta. The seemingly nonstop Delta SkyMiles flash sales are always worth checking out. And on some short domestic flights (think distances under 1,000 miles), Delta can have some low pricing that Virgin cannot beat.
But these examples prove just how much you can save by turning to Virgin Atlantic to book your Delta flights.
Business Class to Europe for 50K
This is the holy grail.
Delta is infamous for charging an arm and a leg for award flights in Delta One business class. Seeing 300,000 SkyMiles or more for a one-way flight to Europe is not out of the norm. For reference, most airlines charge 70,000 to 80,000 miles one-way for business class flights, if not substantially less.
For example, Delta wanted at least 240,000 SkyMiles for a business class seat on the flight from New York City (JFK) to Brussels (BRU) earlier this spring. No thank you.

You can do much, much better by booking through Virgin Atlantic. That exact same flight can be booked for just 50,000 points. Time it with a transfer bonus like the current 30% bonus from Chase to Virgin, and it's even cheaper. 
It's one of the best deals you'll find in the world of points and miles … but making it happen is easier said than done. Finding the award availability through Virgin Atlantic to actually book these Delta business class seats can be a chore – especially lately.
But when you can make it work, it's a steal. The exact same flight – same date, same plane, same Delta One seat – for 200,000 fewer miles? That's the definition of a no-brainer move. 
Want award alerts for opportunities to book flights like this? Get them delivered straight to your inbox with Thrifty Traveler Premium+, along with cheap domestic and international fares!
Making this magical redemption work requires tons of patience and flexibility. Sometimes, Delta will release plenty of these seats to book via Virgin Atlantic. Other times, you can scroll through months of flights without seeing a single seat – or your search may just error out.
That's where Thrifty Traveler Premium+ comes in to do the legwork for you. We're always digging for when these flights pop up and alerting our members when they do, like this incredibly rare chance to fly from Minneapolis-St. Paul (MSP) to Amsterdam (AMS) in Delta One earlier this year.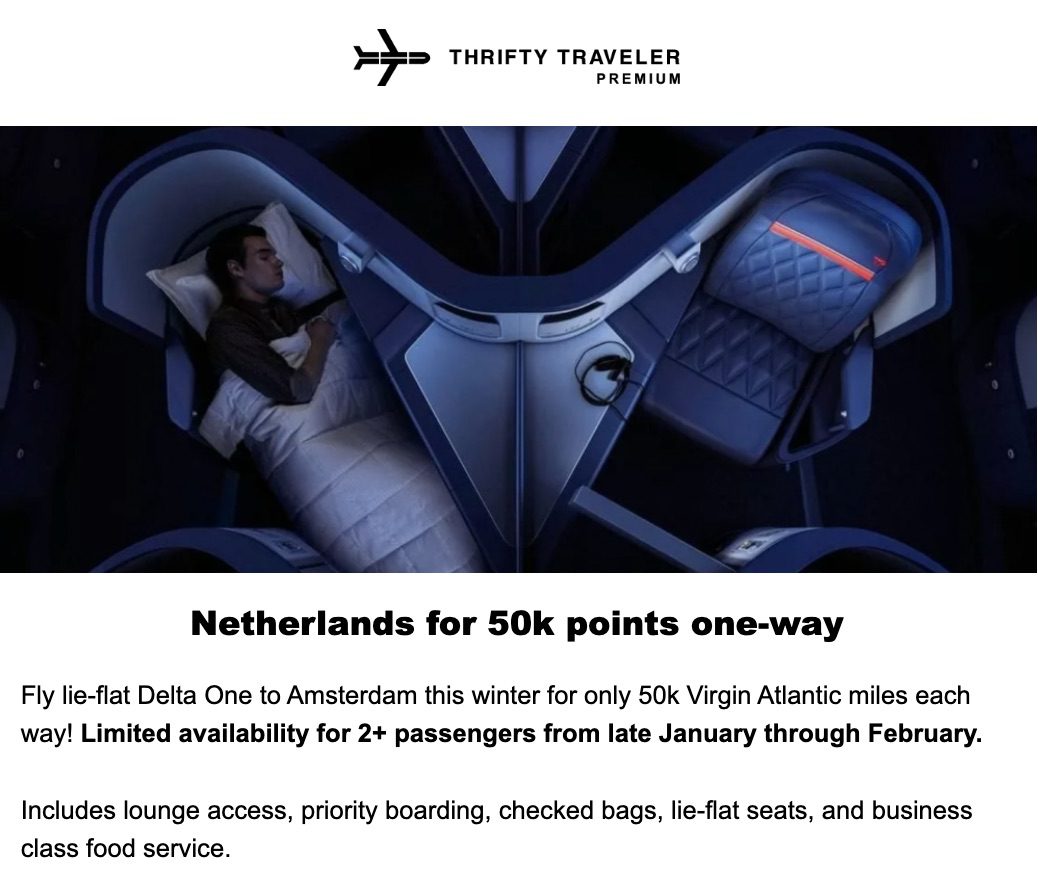 These seats are gone now, get the next award alert for open Delta One seats to Europe with Thrifty Traveler Premium+!
Last year, we also found plenty of dates this winter and into spring 2023 available at 50,000 points each way flying from New York City to Amsterdam as well as an incredibly rare chance to book Delta One business class between Salt Lake City and Paris. Best of all, these routes are flying Delta's A330-900neo – Delta One suite, anyone?!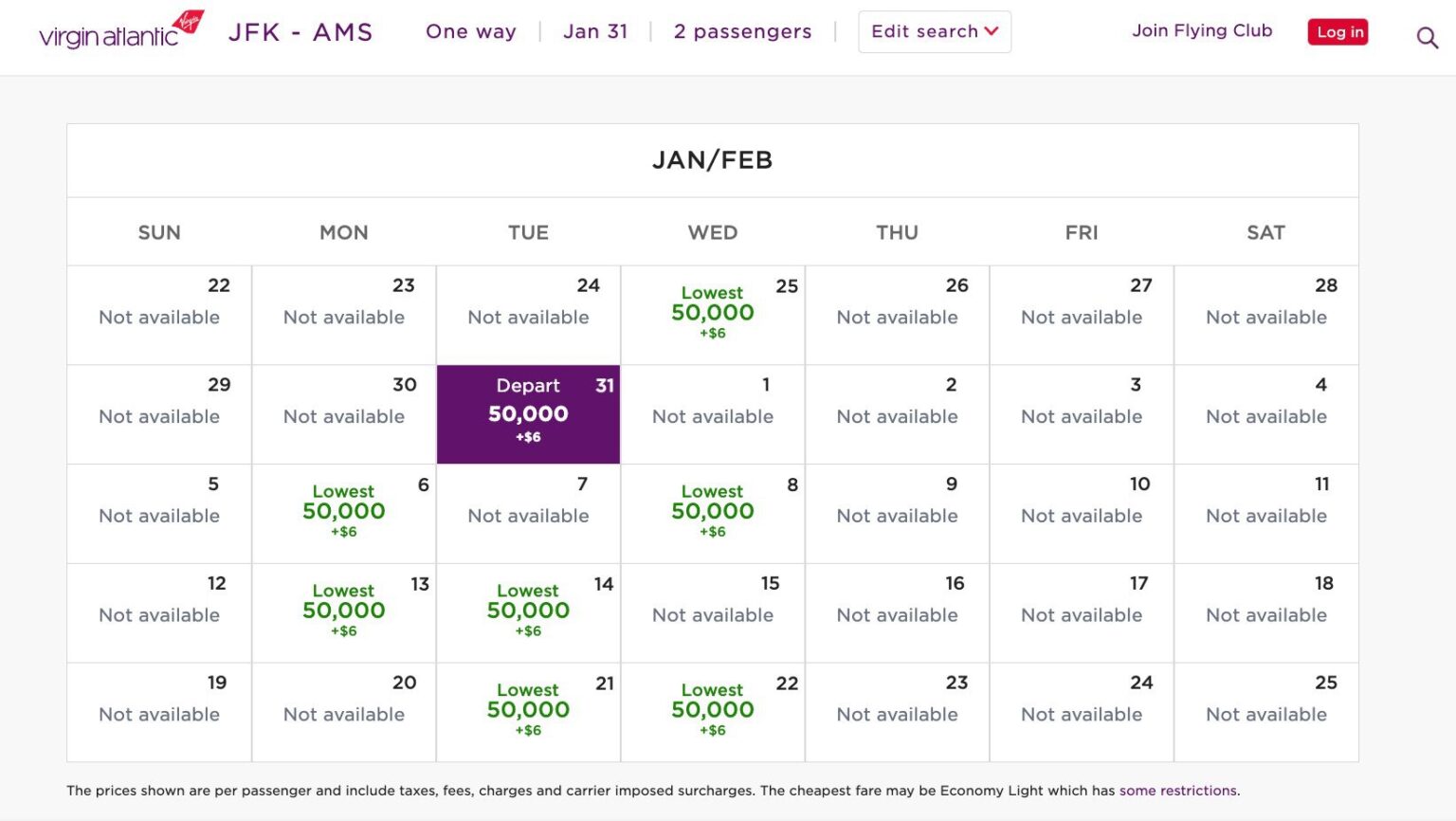 As you can see, deals this good aren't available every single day. Flexibility is key. Anecdotally, Tuesday and Wednesday departures seem to be the best bet – and that's if you can find these seats at all.
Economy to Europe for 30K
Booking Delta business class to Europe may seem nearly impossible at times. If you can settle for economy, you may still be in for massive savings by booking through Virgin Atlantic instead.
Whether you're planning a trip to Europe in the spring, fall, winter, or even peak summer, Virgin charges 30,000 points each way to fly Delta economy overseas. And unlike business class, finding these flights on VirginAtlantic.com isn't like pulling teeth – it's typically fairly easy to score a Delta economy seat across the pond for 30,000 points each way. For example, check out how easy it currently is to book a one-way flight from Minneapolis-St. Paul (MSP) to Paris-Charles de Gaulle (CDG) late this summer.
Booking roundtrip flights to Europe for 60,000 points may not be the deal of the century, but it's solid – especially compared to the $1,500 (or 130,000-plus SkyMiles) that Delta often charges for these exact same flights.
The fact that you can even score a trip to Europe for 60,000 points total during the otherwise pricey summer really makes this option stand out. Just a few weeks ago, we alerted Thrifty Traveler Premium+ to some wide-open availability on many nonstop Delta routes to Europe late this summer. Throw in a 30% transfer bonus, and you could book these same flights for as few as 47,000 points from a card like the Chase Sapphire Preferred® Card.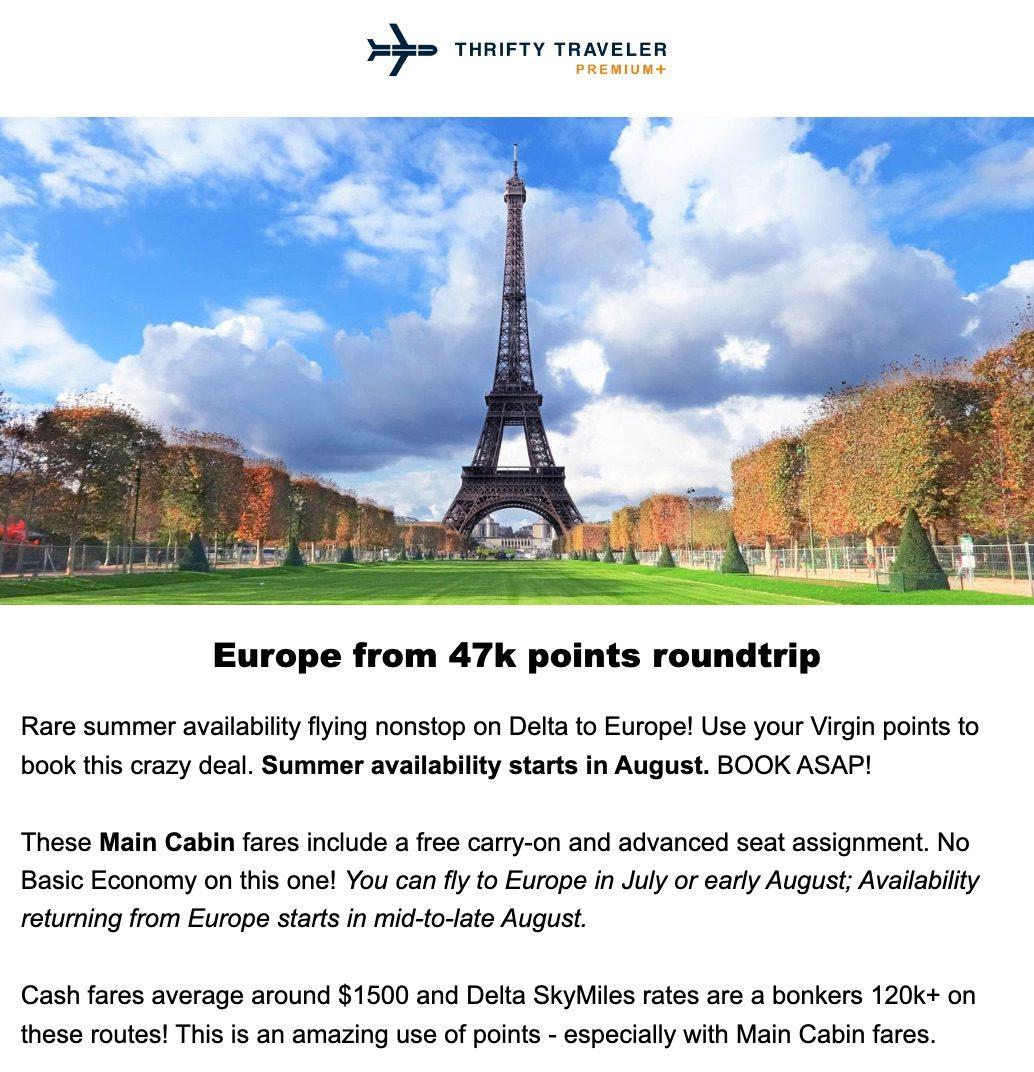 Domestic Delta Flights
Looking to stay closer to home? Flying domestically on Delta is also a great sweet spot when redeeming Virgin points – especially on short hops
Flights under 500 miles in distance are only 7,500 points one-way. Going a little further? it's only 8,500 points one-way for flights between 501 – 1,000 miles. This can be a much better deal than using SkyMiles if you're just looking for a quick flight to or from a major Delta hub – especially considering you'll get a main cabin ticket with free seat selection, not a pesky Delta basic economy fare.
You can even find some solid savings on longer flights, especially given Delta's habit of charging more for flights between its hubs. Check out the savings on flights from Atlanta (ATL) to Salt Lake City (SLC) this summer. Delta wants 29,000 miles for a one-way ticket in main cabin economy. 
But the exact same flights are bookable for less than half that mileage via Virgin Atlantic.
The list goes on and on – we could do this for hours. And unlike those hard-to-find business class awards to Europe, these domestic redemptions tend to be much easier to find with Virgin. 
Flights to Hawaii from 30K
Want to fly Delta nonstop to Hawaii but not liking the price you see with SkyMiles? We've got you there.
Flights from both Seattle (SEA) and Los Angeles (LAX) all clock in at under 3,000 miles, which means they can be booked for 15,000 Virgin Atlantic points one-way or just 30,000 roundtrip.
You may see Delta selling some of these routes from the West Coast for slightly fewer SkyMiles in Delta Basic Economy but you'll always get a Main Cabin ticket when booking Delta flights with Virgin points. And availability on these shorter nonstop Hawaii routes tends to be fairly good through Virgin.
Even the longer flights from Minneapolis all the way to Honolulu are a solid deal at 45,000 miles roundtrip. Just keep in mind: You have to book nonstop. If you've got two segments, Virgin Atlantic will tally up the cost for both segments separately.
Booking with SkyMiles, those exact same flights to Hawaii would regularly cost you 100,000 SkyMiles or more!
Nonstops to Mexico & the Caribbean for Less
Hawaii isn't the only warm spot you can get to flying Delta using Virgin Atlantic for fewer miles.
Whether you're looking to get to Mexico City (MEX), Cancún (CUN), Puerto Vallarta (PVR), or somewhere further, you might be able to save some serious SkyMiles by turning to your Virgin Atlantic points instead, thanks to the airline's distance-based pricing format for these relatively short flights.
For example, while Delta wants 54,000 SkyMiles for these flights from Minneapolis-St. Paul (MSP) to Cancun and back in April…
… you can book those exact same flights for just 25,000 Virgin Atlantic points – less than half the cost!
And that's just one example. So long as you can fly nonstop, there are often solid savings by looking and booking through Virgin Atlantic.
Fly Delta to Japan from 55K Roundtrip
Another quirky deal to fly Delta using Virgin points is flying nonstop from Seattle (SEA) to Tokyo-Haneda (HND) for only 55,000 miles roundtrip in economy.
Due to the longer distance, nonstop flights to Tokyo from other U.S. cities like Los Angeles (LAX), Minneapolis-St. Paul (MSP), or Detroit (DTW) will run you 70,000 Virgin points roundtrip, which can still be a decent deal. But the savings in Seattle are substantial.
Another Sweet Spot: Mixed-Partner Awards to Europe
While Virgin Atlantic has lost some of its luster in the last year due to award rate increases, there's another bright spot.
Air France and KLM teamed up with Virgin Atlantic a few years ago, meaning you can book a flight on Air France or KLM with Virgin Atlantic miles. But more importantly, Virgin also added the ability to book mixed-partner awards. That allows you to fly long-haul with Delta to Europe, and then connect onward almost anywhere within Western Europe on Air France/KLM … for as low as 58,000 Virgin Atlantic points total in business. 
You see, Virgin Atlantic calculates the price on a per-segment basis. It's always 50,000 miles for that transatlantic flight on Delta, of course. And for the connecting flight within Europe Virgin Atlantic's award chart for Air France/KLM redemptions spells out some very cheap award rates: Flights under 600 miles will cost 8,000 miles each way during off-peak seasons – and just 9,000 during peak seasons like summer and the holidays.

With a cap of 600 miles, you can reach almost anywhere in Western Europe (and even some of Eastern Europe, too) from Amsterdam (AMS) or Paris-Charles de Gaulle (CDG). Parts of Scandinavia and much of Italy are within reach, too, depending on whether you connect through Amsterdam or Paris.
So in the end, the process looks like this:
Fly nonstop business class to Amsterdam or Paris from one of Delta's U.S. hubs like New York City (JFK), Boston (BOS), Atlanta (ATL), Detroit (DTW), Minneapolis-St. Paul (MSP), Seattle (SEA), or Los Angeles (LAX).
Connect onward to your final European destination no more than 600 miles away with Air France or KLM.
That adds up to just 58,000 Virgin Atlantic miles – or 59,000 if you fly during the peak season. Best of all, these mixed-partner itineraries are easy to search and book online: Just search the entire itinerary – for example, New York City (JFK) to Prague (PRG) – and Virgin Atlantic will pull together the mixed-partner booking automatically in the results if they're available. Of course, it really hinges on finding availability flying Delta One across the pond, which can be difficult.
Read our full guide to making the most of this mixed-partner award sweet spot!
How to Book Delta Flights through Virgin Atlantic
The savings can be enormous. But that doesn't mean it will always be easy.
The hangup on booking flights through VirginAtlantic.com is that its website can be wonky. For first-timers, it's sometimes difficult to pull up the routes you want. The search engine frequently won't recognize airports that aren't in Virgin's route network. 
Just type in your departing airport, then move to your destination. Sometimes it will work, but other times you'll have to click "See full airport list" and manually select the airport you're looking for. 
And then there's the matter of finding award availability at these rates. Just because you can book a Delta One flight to Amsterdam (AMS) for 50,000 miles doesn't mean it will be available every single day you want to fly. You will need to be flexible. And that makes using Virgin Atlantic's Calendar View to get a month-long look at award space critical.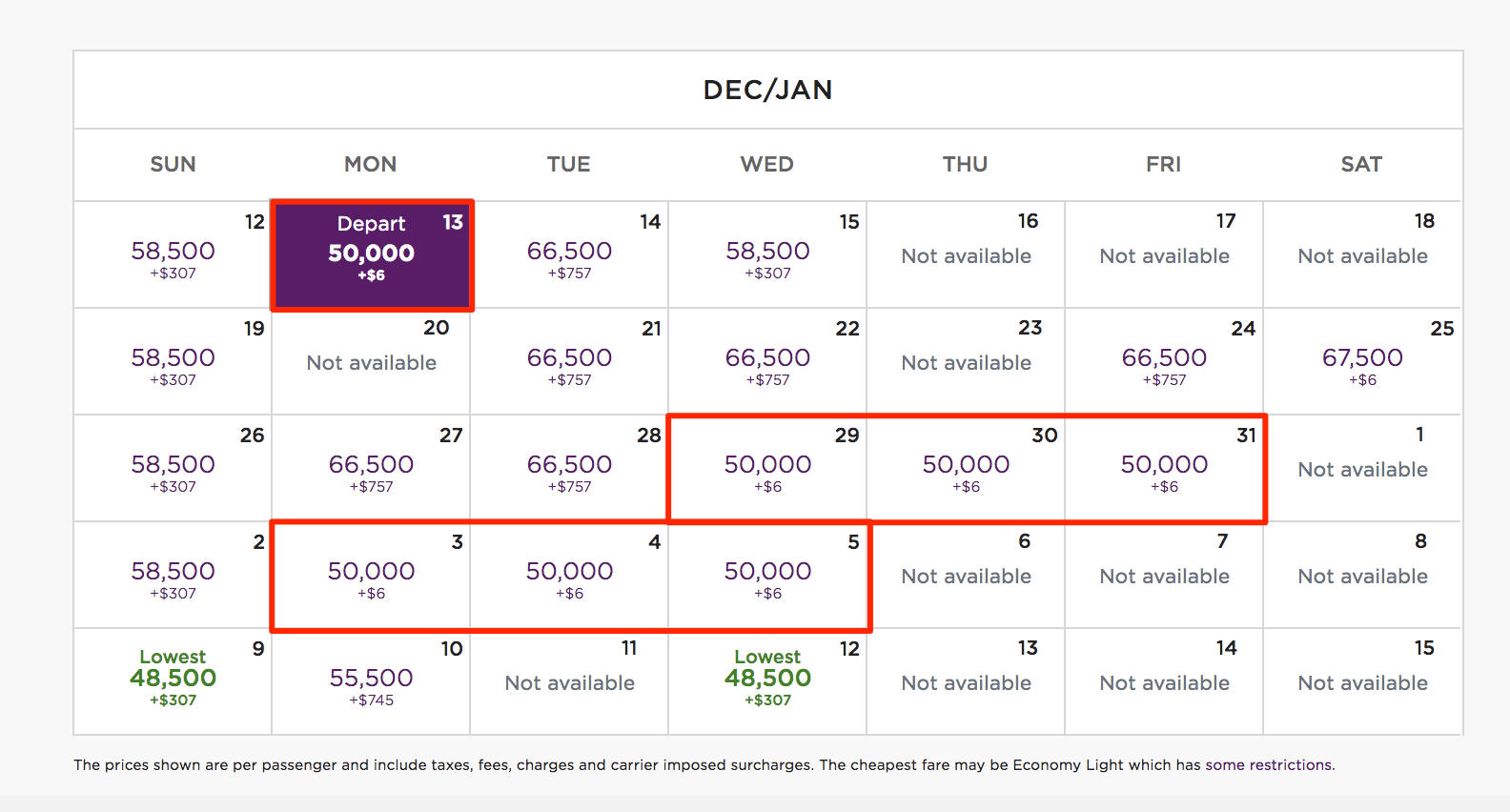 Unfortunately, Virgin Atlantic made it a bit harder to find hone in on the best deals by removing the ability to pull up a month-long price calendar. But don't worry: There's a backdoor way to pull that up. Just find the phrase "flexible dates" in the URL, replace "dates" with "calendar," then hit enter or return on your keyboard and it should bring up the price calendar. Start scrolling through the calendar to find the flights that work for you.
Virgin has made it even easier by rolling out a new "Reward Seat Checker" tool, which makes it fairly easy to scope out the availability on almost any Delta-operated route. You can easily turn the page from month to month to scope out all the award availability in both economy and "upper class" – Virgin Atlantic's name for business class.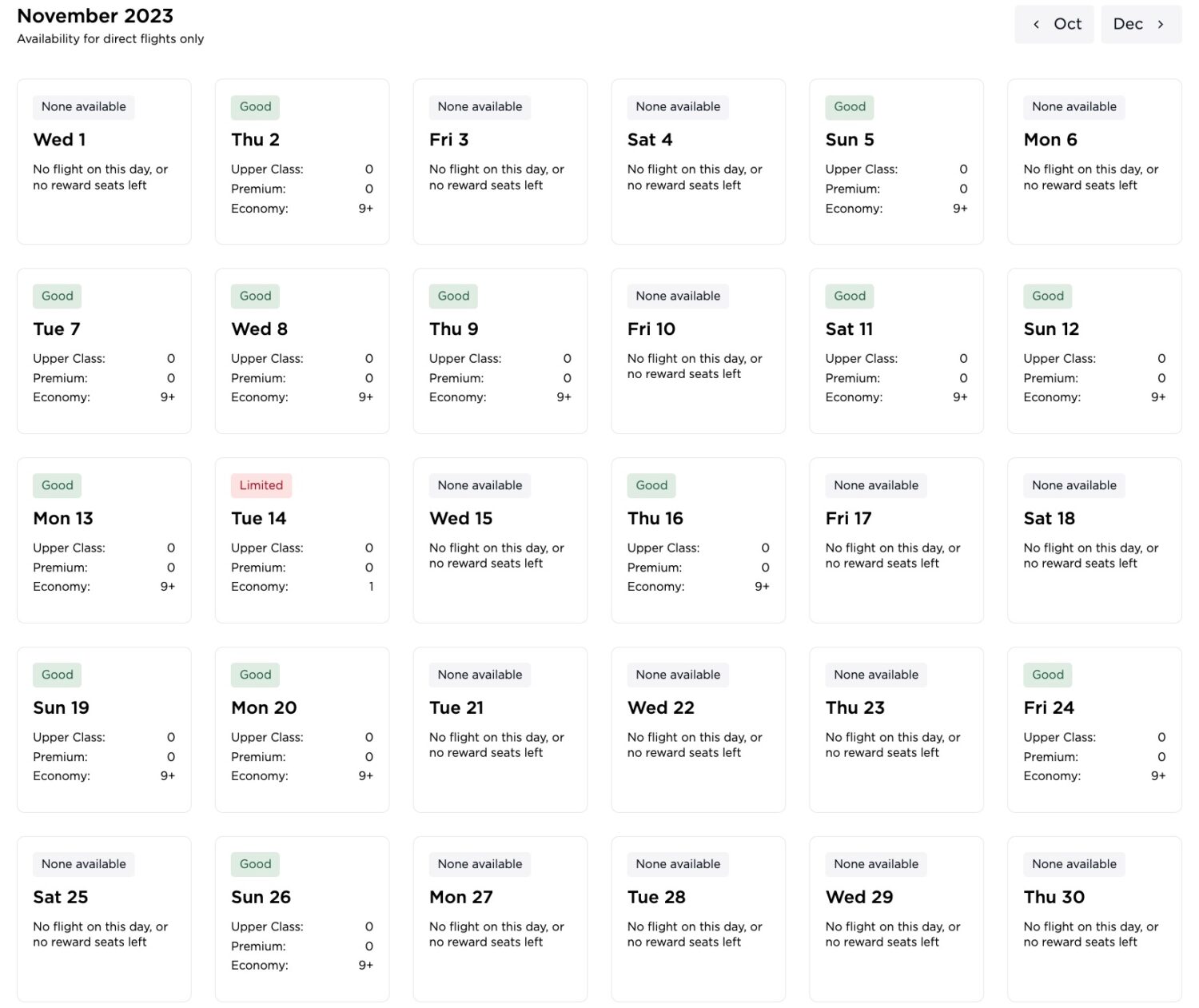 There's no rhyme nor reason for when these Delta flights are bookable. Sometimes you'll have a few dates to pick from, and other times the award space will vanish entirely. Being flexible not just on your travel dates but also on routes is critical – especially if you're looking to fly Delta One to Europe.
Every once in a while, the floodgates open with Delta One award availability for days on end. It rarely matches up with whenever Delta may be charging the lowest rates in SkyMiles.
It may take a few tries, but keep at it and eventually, you'll get the search function to work. And given the savings here, it's worth the extra effort.
Read our complete guide to using Virgin Atlantic Flying Club!
How to Get Virgin Atlantic Points
Despite all their shortcomings, Delta SkyMiles are valuable in part because they're so easy to earn. With four co-branded credit cards and the ability to transfer American Express points to your SkyMiles account, there are plenty of options.
But Virgin Atlantic Points are even easier to pile up. Unfortunately, you can't transfer Delta SkyMiles to a Virgin Atlantic account. Yet Virgin points are some of the easiest to earn since you can instantly transfer points to Virgin at a 1:1 ratio from all major transferrable points programs.
If you're earning Amex Express Membership Rewards, Chase Ultimate Rewards, Capital One Venture Miles, and Citi ThankYou points, those can be transferred to Virgin. And if you're earning points on rent, you can also transfer Bilt Rewards. Just beware that with both Bilt and Capital One, you'll actually transfer points to your Virgin Red account – check out our walkthrough of how to do it!
If you're just starting out with points and miles, we consider the Chase Sapphire Preferred® Card the best travel rewards credit card for beginners. Currently, you can earn a welcome bonus of 60,000 Chase Ultimate Rewards points after spending $4,000 in the first three months. And with 3x points per dollar spent for dining and 2x points for travel purchases, it's really easy to rack up a ton of Chase points that can be instantly transferred to Virgin points.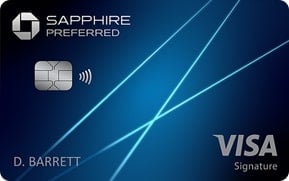 Learn more about the Chase Sapphire Preferred® Card.
The Capital One Venture X Rewards Credit Card is loaded with benefits such as access to Capital One Lounges and Priority Pass lounges, a $300 annual travel credit, a credit for Global Entry or TSA PreCheck, great travel and rental car insurance protection, and more. The annual fee clocks in at $395 a year, but the benefits can easily outweigh that.
The best part is that you can currently earn 75,000 Venture Miles after spending $4,000 in the first three months. Considering you earn at least 2x for every dollar you spend on the Venture X Card, you'll earn a total of at least 83,000 Venture Miles, which can be transferred instantly to 83,000 Virgin points. That alone is enough to fly Delta One business class to Europe from anywhere in the U.S.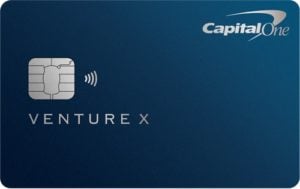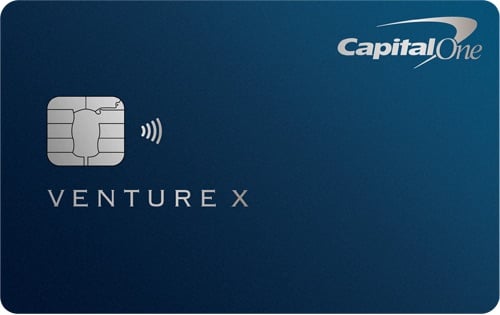 Learn more about the Capital One Venture X Rewards Credit Card.
The *amex gold card* is currently offering a 60,000-point welcome bonus after spending $4,000 in the first six months. Better yet, you may be able to qualify for a whopping 75,000-point welcome bonus using CardMatch – or even find a 90,000-point bonus if you're lucky!
Beyond that bonus, this card is easily one of the best all-around travel cards on the market thanks largely to an unbeatable 4x return on an unlimited amount of spending at restaurants and 4x points on up to $25,000 a year spent at U.S. supermarkets – and 1x points after that.
Learn more about the *amex gold*
Bottom Line
We love Delta SkyMiles and we're not shy about it. However, there are many cases where their SkyMiles award pricing doesn't make sense.
When Delta wants a boatload of SkyMiles, you may be able to use Virgin Atlantic miles as your bridge to greatly reduce the cost of your Delta flights.
Lead photo courtesy of Chris Lindberg via Flickr