The biggest and most important benefit of having elite status with any airline is the complimentary upgrades you can get. What's better than a free seat in first class for the price of economy? There's a lot to love about having airline status if you can get it … but getting these free upgrades are far from a guarantee.
In fact, with travel on the upswing, Delta has made some eye-catching moves with its Delta Medallion Status program. They've extended status for the second straight year, letting flyers keep their current status all the way through January 2023. Simultaneously, they've made it even easier for first-timers to build status through a series of promos.
So while it might be easier for you to earn or keep your Delta status, it's also easier than ever for everyone else. That's a recipe for more flyers than ever with Delta status, crowding each other out for free upgrades and other perks.
But just how those complimentary upgrades are processed can be confusing. How does Delta prioritize its upgrade list – especially after these recent moves? We'll break down the seven factors the Delta upgrade list considers when processing these Medallion status upgrades.

What is Delta's Medallion Upgrade Order?
1. Delta Medallion Status
If you don't have some level of Delta Medallion status, you are not going to get upgraded.
The first and most important factor for a complimentary upgrade with Delta is having some level of status. The higher your status, the better the chances are of your upgrade clearing. There are four primary levels of status overall: Silver, Gold, Platinum, and Diamond. Above them all, there's the special, invite-only tier called Delta 360° – but let's not worry about that.
The higher you climb, the easier those upgrades will come.
Diamond and Platinum Medallion upgrades to Comfort Plus seats – Delta's extra-legroom economy seats – start clearing almost immediately after ticketing. First-class upgrades for these top-tier status holders will begin to clear five days before departure (assuming there are still first-class seats available).
Gold Medallion upgrades to both Comfort+ and First Class will clear starting three days prior to departure – and after both Platinum and Diamond Medallion members have already been upgraded.
Finally, Silver Medallion members – Delta's lowest tier of status – will get upgraded to whatever may be left beginning 24 hours prior to departure.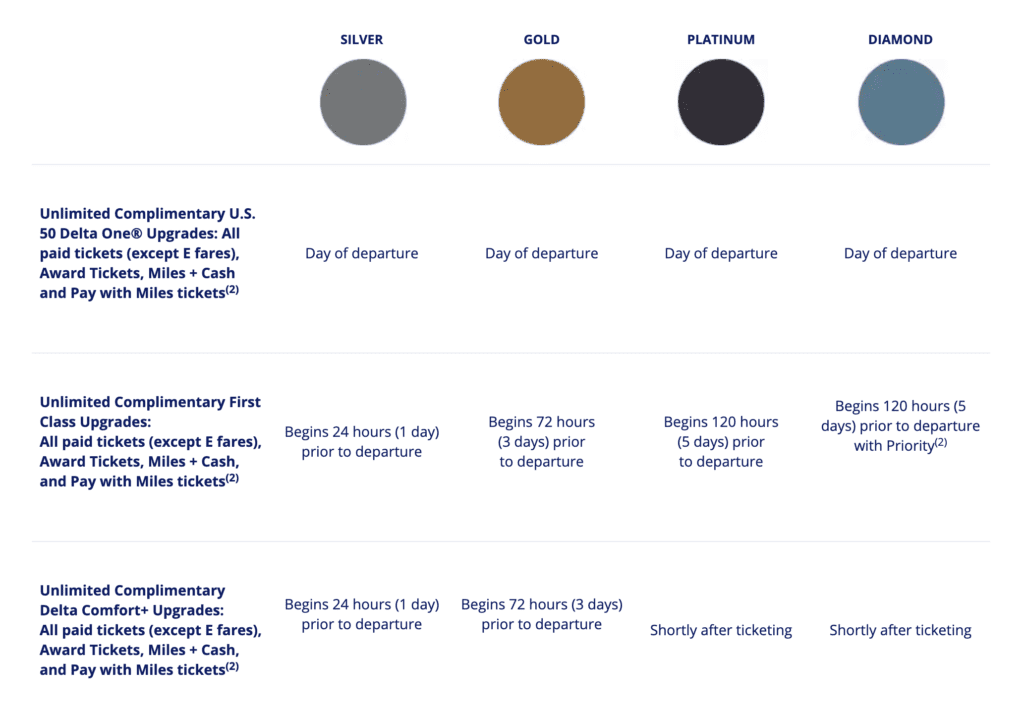 As part of a recent Delta announcement, Medallion Status for 2021 will be automatically extended for the 2022 Medallion Year. That means anyone with current Delta status will retain all those benefits all the way through next year.
And because of that, starting Feb. 1, 2022, those who earned 2022 Status outright will be prioritized for complimentary upgrades ahead of those at the same tier level whose status was automatically extended.
That means if you earn status in 2021 for the 2022 Medallion year, you'll be higher on the upgrade list than somebody whose 2021 status carried over to the new year, but did not actually earn the status level again.
2. Fare Class Groupings
If the Delta Medallion status between two members battling it out for a complimentary upgrade is equal and there is only one seat available, Delta turns next to the fare class. Put simply, higher-priced fares are ranked ahead of lower-priced fares.
As you can see below, somebody who purchased a full economy fare (Y fare class) will be higher in the upgrade order than somebody flying on a discounted main cabin fare (H fare class). And Delta basic economy fares are not eligible for complimentary upgrades, period – no matter your level of Delta Medallion status.
Airline fare classes can be confusing. Read our guide on fare classes, which also helps explain why flight costs change so often.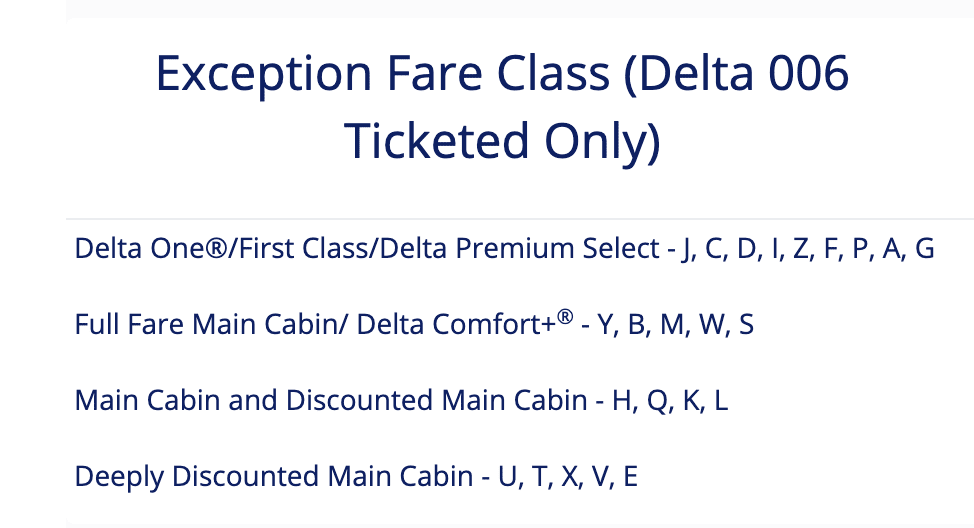 3. The Delta SkyMiles® Reserve American Express Card
If both the Delta Medallion status level and the fare class are the same between two flyers battling for an upgrade, holding the Delta SkyMiles® Reserve American Express Card is next in the pecking order to determine where you will land in the Delta upgrade order.
This card is Delta's top co-branded American Express credit card, offering perks like complimentary Delta Sky Club access and a round-trip companion certificate in domestic first-class, Comfort Plus or main cabin each year you hold the card. The card will even get you access to the American Express Centurion Lounges as long as you are flying with Delta.
That said, with an annual fee of $550 (see rates & fees), this card isn't for the novice traveler. And the reason to hold it is certainly not for the small chance that it will help you get upgraded. It's all about lounge access and the complimentary companion ticket you can earn each year.
Read More: Do You Really Need a Delta SkyMiles Reserve Card?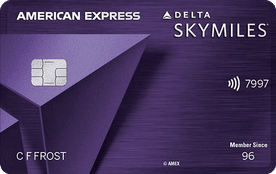 Click Here to learn more about the Delta SkyMiles Reserve American Express Card
4. Delta Corporate Travelers
Assuming all other things are equal, customers traveling on business with an employer who has an active Delta Corporate Sales Agreement will be given priority in the Delta Medallion upgrade order.
For more information about Delta's corporate traveler benefits, visit this link on Delta's website.
5. Who Has Earned the MQD Waiver in the Current Calendar Year?
If all else is equal, co-branded Delta credit cardholders who have earned the Medallion Qualification Dollar (MQD) Waiver in the current calendar year will receive higher priority in the upgrade order.
This means you will have had to spend at least $25,000 in a calendar year on either the Delta SkyMiles® Platinum American Express Card or the Delta SkyMiles® Reserve American Express Card for Silver, Gold, or Platinum Status. To receive the MQD waiver for Diamond Medallion status, Delta now requires you to spend a monstrous $250,000 in a calendar year.
The Delta SkyMiles® Gold American Express Card no longer offers an MQD spending waiver.
That means the earlier in the year you earn the MQD waiver on your SkyMiles credit card, the better off you will be as it relates to breaking the tie for a complimentary upgrade.
Read More: What's the Difference between Delta SkyMiles and MQMs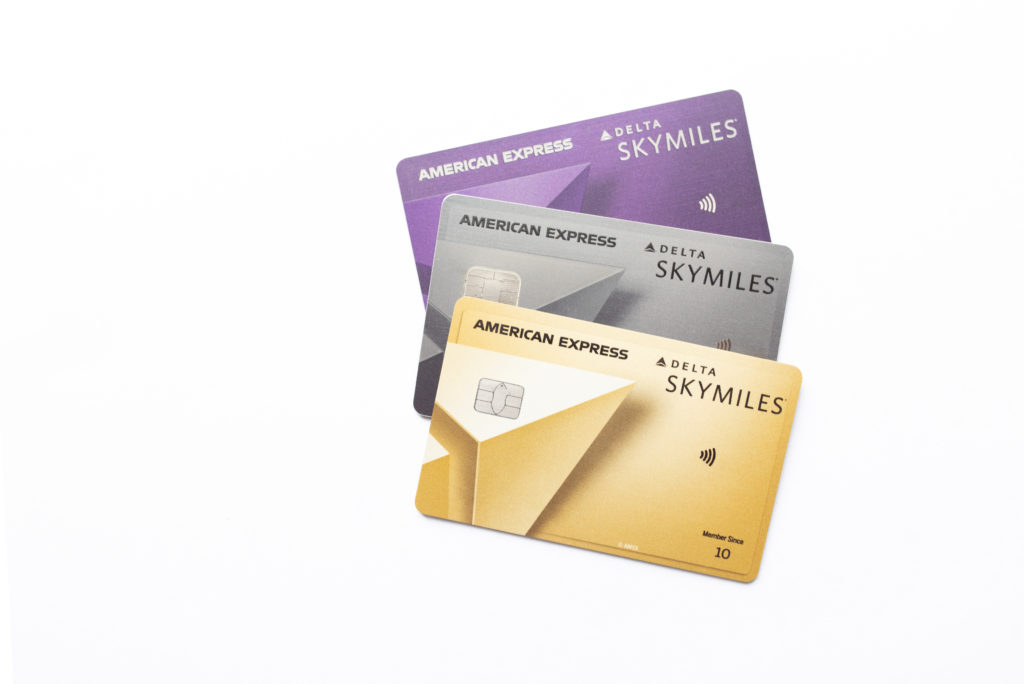 6. Delta Million Miler Status
This one is new for 2021.
If all other factors are equal, Delta SkyMiles Medallion members that have Delta's Million Miler status will have their upgrades clear before members who do not hold Million Miler Status.
If you are not familiar, Delta awards its Million Miler status by counting your total Medallion Qualification Miles (MQMs) earned over your lifetime with the program. MQMs can be earned from actually flying with Delta, and by meeting certain spending thresholds on the Delta SkyMiles credit cards.
When you hit 1 million lifetime Medallion Qualification Miles (MQMs), you'll get automatic Delta Silver Medallion status each year. Once you hit 2 to 3 million lifetime miles, it's enough for lifetime Gold medallion status, while 4 to 5 million will qualify you for lifetime Platinum Medallion. Finally, flying 6 million or more lifetime miles with Delta will get you Diamond medallion status for life.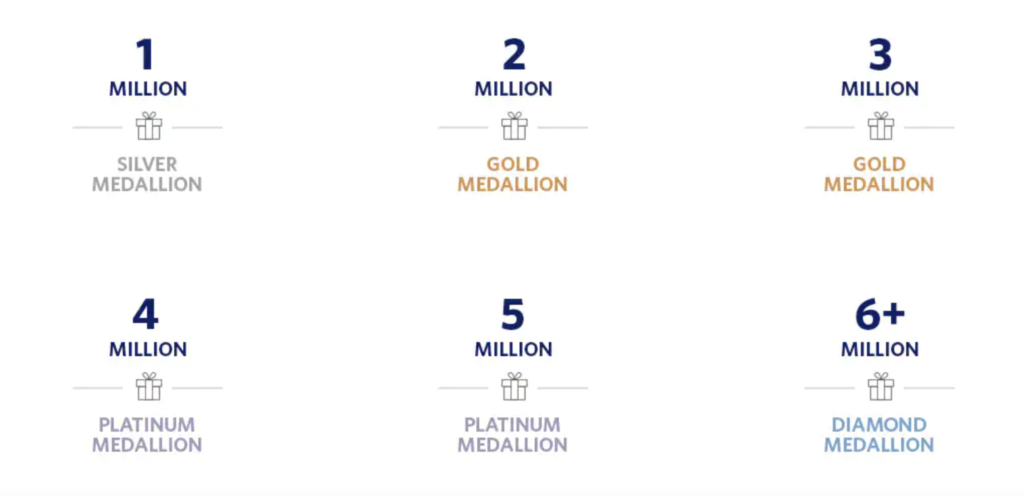 7. Date and Time of Your Upgrade Request
Last but not least in determining where you will fall in the Delta Medallion upgrade order is the date and time of your upgrade request. The earlier you make your travel arrangements booked, the better when it comes to securing Delta upgrades.
You can manage upgrade requests in your Delta account on either a desktop or through the mobile app. Make sure the box to request a complimentary upgrade is checked or else Delta will exclude you from the Medallion upgrade list altogether.
What Does it Mean for Getting Delta Upgrades?
Just because you can get upgrades doesn't mean you will. Status levels on an airline are not created equally, and that's true on Delta.
The odds of securing free upgrades are generally fairly low for both Silver and Gold Medallion members. Because of the status promos discussed above, it is likely that more people than ever will have Delta status over the next few years.
That's one of the biggest reasons we generally think any level of Delta status below Platinum Medallion isn't worth the extra effort. Most of the upgradable space is reserved for Delta's Diamond and Platinum Medallion members – and even Platinum members sometimes miss the boat.
On top of all the promotions to earn Delta status this year, in the past few years Delta began allowing seat upgrades using SkyMiles, leading to a rush of flyers using their SkyMiles to upgrade to first class or Comfort Plus. That means there is less chance for even status holders to score an upgrade. Delta would obviously rather sell these seats or collect additional SkyMiles for them as opposed to giving them out as upgrades.
Bottom Line
If you have ever wondered how Delta determines the upgrade list order for the Medallion members, this post is a little peek behind the curtain. As a Platinum Medallion member myself, I certainly wasn't fully aware of how this was done.
For more information visit the Upgrades for Medallion Members page on Delta's website.
Lead photo courtesy of Delta Air Lines