Goodbye, Escape Lounges. Hello, Escape Lounge – Centurion Studio Partner Lounges.
As a part of the massive overhaul of the Platinum Card® from American Express that was officially unveiled Thursday, American Express also announced it will give a rebrand and facelift to Escape Lounge locations across the U.S. Officially, they'll become "Escape Lounges – The Centurion Studio Partner" lounges.
Unofficially, not much should change with the Escape Lounges that many travelers have come to know and love. From Minneapolis-St. Paul (MSP) to Phoenix (PHX) to smaller airports on the West and East Coast, these lounges are on the small side but they stand out with great food and comfortable seating.
Aside from the name, American Express said the revamped lounges will have a complimentary premium bar and snacks in addition to the usual wine and beer offerings and a full food menu. It wasn't clear whether the new-and-improved Centurion Studios by Escape Lounge would adopt the look and feel of Centurion Lounges, which sport higher-end decor and furniture. There was no talk of expanding any of the existing Escape Lounge locations as a part of the rebranding effort.
Read our master guide to Amex Centurion Lounges!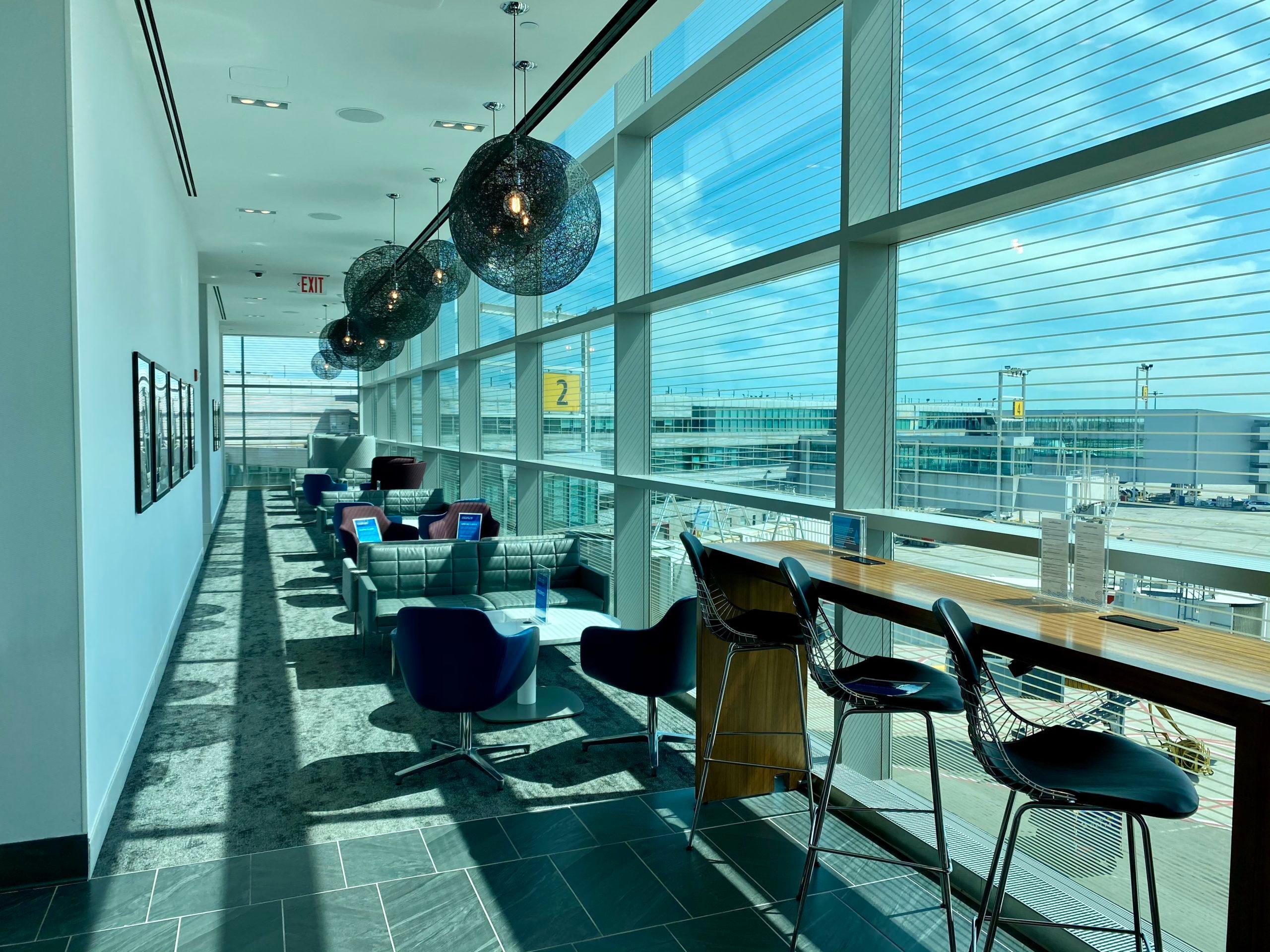 But plans to overhaul the Escape Lounges have been in the works for months, and this latest announcement appears to coincide with the Escape Lounge's previous plans to give lounges like its Minneapolis location a facelift. Just a handful of Escape Lounges across the country have reopened since the start of the pandemic, and even those that welcomed back travelers shut back down in recent weeks.
Still, it's not clear when the rebranded lounges will be ready for travelers. Manchester Airport Group, which owns and operates Escape Lounges, previously told Thrifty Traveler that its Minneapolis location would open "sometime in August."
An Amex spokesperson said they didn't have a timeline for opening the improved spaces.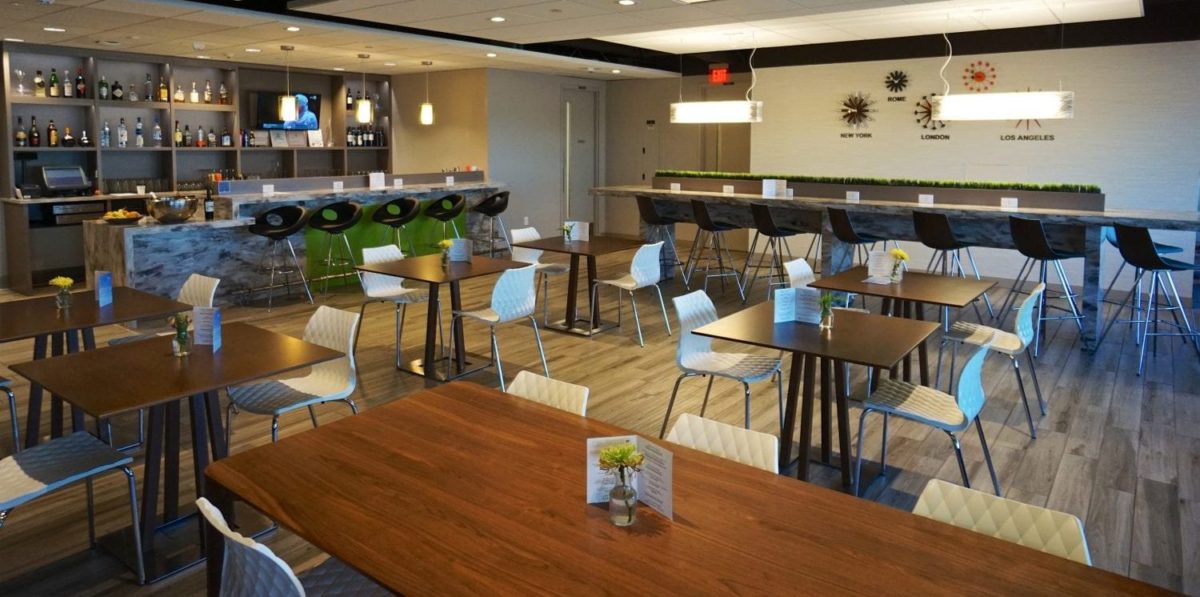 There are roughly a dozen Escape Lounges scattered across the country, mostly in smaller airports like Oakland (OAK), Sacramento (SMF), Ontario (ONT) in California, and Bradley (BDL) in Connecticut. Most are roughly 5,000 square feet or less without bathrooms on site.
Studio or not, adding them to the fold of Centurion locations almost doubles American Express' portfolio of lounges overnight. Today, there are 14 U.S. Centurion Lounges and counting – plus one international location in Hong Kong (HKG) and another one coming soon in London-Heathrow (LHR).
After shuttering all its lounges at the start of the pandemic, American Express has doubled down on Centurion Lounges. It's opened two fantastic new lounges in New York City (JFK) and Denver (DEN) in the last year alone. More new lounges are in the works in Washington, D.C.-Reagan (DCA) and Atlanta (ATL), and Amex is also expanding and improving many of its longstanding locations.

Folding in Escape Lounges is a natural addition. As always, these lounges will be free for cardholders with the Amex Platinum Card – plus two guests are free, too. An American Express spokesperson confirmed that day passes would still be available for purchase.
The Centurion Studio name may sound familiar. That's the moniker American Express used for its undersized Seattle (SEA) club for years until it graduated to full-blown Centurion status a few years back. American Express says this new concept has no relation to that lounge.
As a part of Thursday's lounge news, American Express also said it would rebrand several international lounge locations like in Mexico City (MEX), Buenos Aires (EZE), and Mumbai (BOM) as Centurion Lounges, too.
Bottom Line
We don't know when these rebranded spaces will open or exactly what we'll find inside, but we can't help but be excited. The Minneapolis-St. Paul (MSP) Escape Lounge is our favorite at our home airport, while Centurion Lounges are easily the best in the country.
Marrying the two concepts could be a huge improvement.