After recent changes to Amex's top card and hikes to the annual fee of others, many travelers are taking a hard look at what's in their wallets and asking themselves whether the card is worth paying the annual fee again.
But before rushing to cancel a credit card, there's another critical question you should be asking: "Can I get a retention offer?"
Retention offers come in all shapes and sizes. Some banks will offer up a stash of bonus points or a statement credit for customers considering closing the card, while others will discount (or waive) the annual fee. No matter the reward, these retention offers can take the sting out of paying another year of annual fees and make keeping the card a no-brainer.
What's the reasoning behind these retention offers? Banks are always eager to keep customers – and their annual fees – on the books.
Let's take a closer look at how these offers work and give you some talking points to maximize your chances of getting one. And even if you're not thinking of canceling one of your credit cards, inquiring about an available offer can make keeping your card open for another year an even easier choice.
Looking for a new card? Check out our monthly list of the best credit card offers! 
What's a Retention Offer?
Whether you've got a card from Chase, Capital One, Citi, or American Express, every major bank has a department dedicated to keeping customers around.
But here's the critical thing: You typically have to ask to get one of these retention offers – or at the very least, threaten to close your card.
Banks don't go out of their way to offer new perks, points, or discounts to each and every customer. They're a last-ditch effort to retain customers who are considering dropping a card.
You can simply call up the customer service line on the back of your card – or chat online (when logged into your account) – and let them know you're thinking about canceling a credit card unless there's a discount or other incentive to keep your card open. The keyword here is "thinking" – this phrasing is crucial as some banks have an automated system that will begin the account closure automatically if you simply mention that you want to close your card.
If you prefer to call, most banks have a dedicated phone line for reaching the retention department:
American Express: 1-800-528-4800
Capital One: 1-877-513-9959
Citi: 1-800-842-6596
Chase:  1-800-432-3117
Keep in mind: Just because you ask doesn't mean you'll get a retention offer. It varies by bank, what card you have and how long you've had it, how much you spend on it per year, and other factors. If you've accepted a retention offer on a card in recent years, odds are you won't get another one for a while.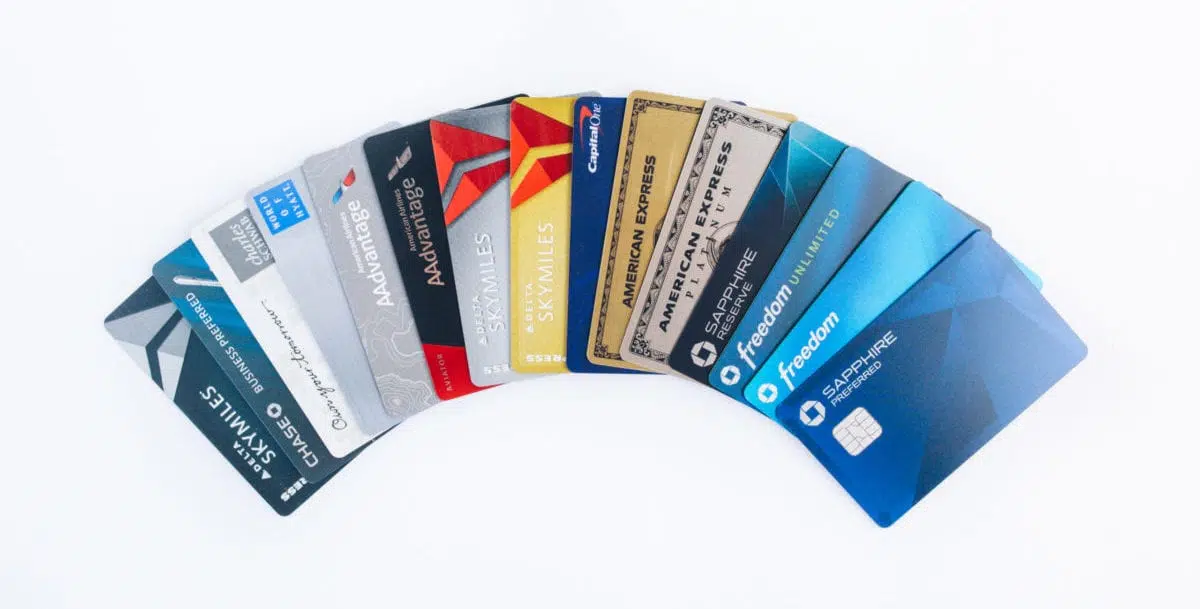 Thrifty Tip: Wait until just before (or just after) your annual fee hits your account to maximize your retention offer. Banks typically give you at least a month after paying an annual fee to decide to cancel a card and get that fee refunded.
Nonetheless, it's always worth asking before ponying up for another annual fee – whether you're truly considering dropping a card or not. And that's especially true when banks make customer-unfriendly moves like removing benefits or raising the annual fee.
What are Banks Doing for Retention Offers?
During the height of the pandemic, when travel was on hold, we saw banks get desperate to retain their customers. Credit card companies understood they needed to sweeten the deal to keep cardholders around and that meant going beyond the slew of travel perks and benefits their cards offered.
This meant dishing out some of the best retention offers we'd ever seen. And even though the pandemic is mostly behind us, we're still seeing some excellent offers on cards from Amex, Chase, and even Citi – not so much from Capital One.
In the past month, a member of our team received a retention offer of 25,000 bonus Membership Rewards points for keeping *amex platinum card* open and spending $3,000 over the next three months. We've even heard of 50,000-point retention offers being given on the Amex Platinum with $4,000 of required spending.
Co-branded credit cards like the Delta SkyMiles and Hilton Honors American Express credit cards seem less likely to receive the same eye-popping retention offers available with Membership Rewards earning cards. Still, we've heard from readers and Thrifty Traveler Premium members that have received bonuses of 7,500 SkyMiles on the *delta platinum* and 10,000 Hilton Honors points with the no-annual fee *hilton honors card* for $1,000 in spending on both cards.
Several Thrifty Traveler readers have reported that Citi offered them a $95 statement credit or a 10,000 ThankYou point bonus when calling in to close their *citi premier*.
Even Chase has gotten in on the act, offering statement credits of $150 on both the *sw priority* and the no-longer-available Ritz-Carlton credit card.
With travel booming, we'd expect credit card companies to be less generous with retention offers than they were in years past – but generally speaking, that hasn't been the case.
Your business is still important to the bank's bottom line and it never hurts to try for a retention offer. The worst they can say is no.
Once again, just what offer you get will depend on your bank, which card you hold, how much you spend on that card each year and more. Banks make these decisions based on how valuable your continued business is to them. And you may not get an offer, period.
One final word of warning: If you accepted a retention offer last year, your odds of getting another on that same card this year are much lower.
What Should I Say During My Retention Call?
Calling up a bank and asking for a retention offer can feel daunting, but it's simple.
Start by firing up an online chat or dialing the number on the back of your card (or the retention numbers listed above). When it's time to get down to business, say something like:
"I'm considering canceling this card because I'm just not getting enough value to justify the large annual fee."
Your customer service agent will almost certainly respond by diving into the card's current benefits – including any recent additions – in an attempt to get you to reconsider. Counter by saying something along the lines of:
"I'm aware of those benefits and have used some of them, but it's still not enough for me to justify keeping the card open for another year. Are there any additional incentives or offers available to convince me to renew my credit card?"
That's when you get into the potential retention offers. In some cases you'll be transferred to a different agent who will go over the available offers with you and in other cases, it will be the same person you initially got in touch with. Either way, it's typically a computerized process, so your agent will likely give you one or more retention offers – if any are available. And don't be afraid to ask if any others are available after you get the first one.
Here's an example from a recent Amex chat: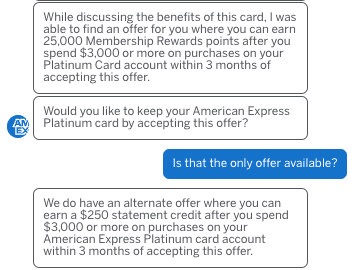 In this case, I chose the points over of the statement credit as I'm typically able to get more than one cent per point in value by leveraging Amex's transfer partners and redeeming them for travel.
Regardless of which you choose, a big points bonus, annual fee discount, or statement credit could make it an easy decision to renew. If you accept an offer, you're agreeing to pay the annual fee in exchange for whatever retention offer you landed on. Cancel the card before paying the annual fee, and you'll forfeit that offer.
If you're not liking your offers (or didn't get any), you can simply say you'll continue thinking about it and hang up.
What If I Don't Get a Retention Offer?
Don't despair: You're not alone. And you've still got options.
If you come up empty-handed, it may be worth trying again later on for a retention offer – but probably not. Unless you called well ahead of your card renewal date, the odds that a retention offer will become available on a second (or third) try are slim.
If you were never serious about canceling your credit card … well, your bluff failed. Better luck next year. But if you're still considering canceling the card, there are some important questions to ask yourself.
Do the benefits on the card outweigh the annual fee? Don't just think about airline and travel credits, but the bonus earning categories that can add up fast on groceries, dining, and more.
Will your credit score take a dive because you cancel your card? It might…
Rather than cancel the account outright, can you downgrade it to a cheaper (or free) credit card?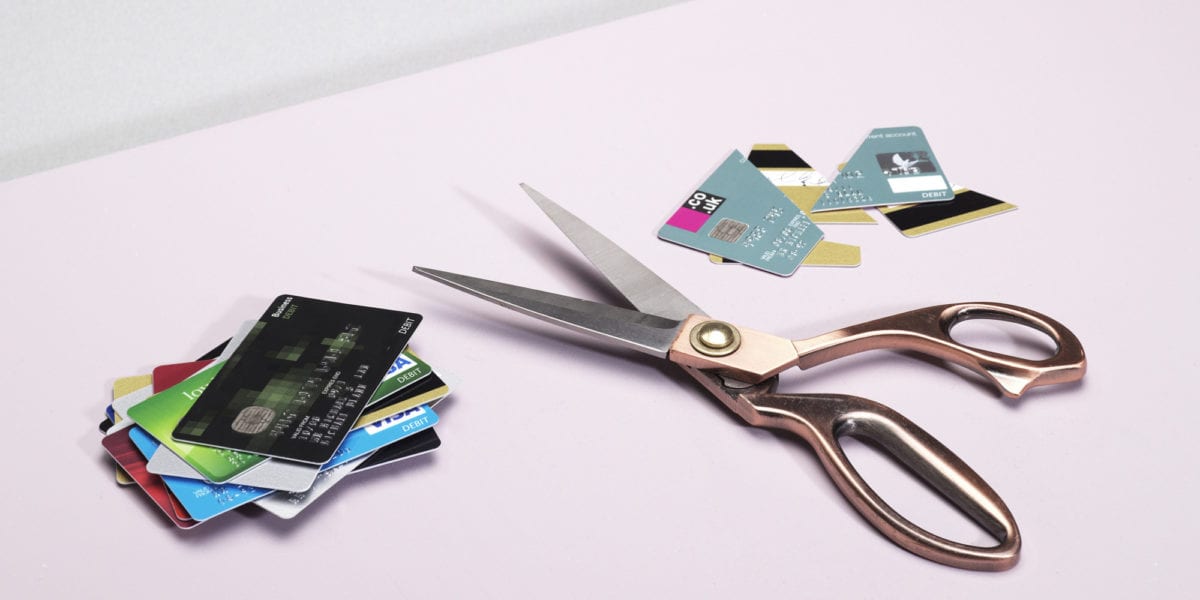 Thrifty Tip: Amex is notorious for offering upgrade offers on their cards. If you decide to downgrade, this is a sneaky way to get a second welcome offer on your card – or you can think of it as a delayed retention offer.
Read more: Want to Cancel a Credit Card? Ask Yourself These Questions First!
Bottom Line
Retention offers can be the difference-maker between a straightforward decision to dump a credit card and a no-brainer to keep it open. Whether you're seriously considering canceling a card or not, make these retention calls part of your routine every time the annual fee comes due.
It's the epitome of a low-risk, high-reward play.