Understanding your credit score can be a confusing and often misunderstood topic. Through my engagements with our Thrifty Traveler Premium credit card consulting service, I am often asked how an application for credit will affect one's credit score.
Your credit score is determined by five different categories that make up a percentage of the total score. This is the FICO scoring model, which is used in over 90% of lending decisions. Below, I will break down each of the five categories to give you a better understanding of the factors that impact your credit score.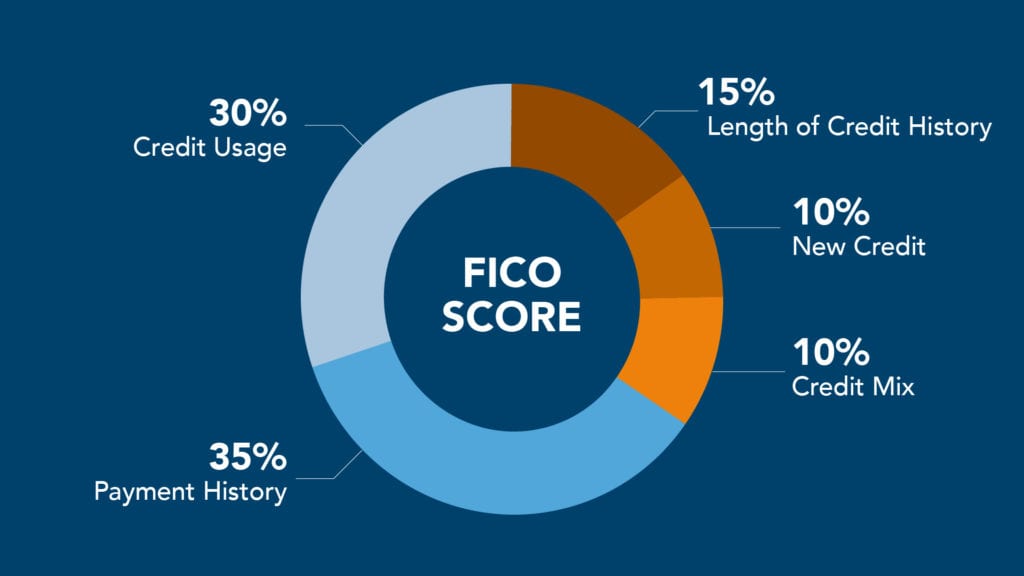 Factors Impacting Your Credit Score
Payment History (35%)
Your payment history is by far the most important factor on your credit report as it makes up 35% of your total score. It is absolutely essential to always pay your bills on time as this will be the biggest factor that can negatively impact your score.
Thrifty Tip #1: Always set up automatic payments with your credit card issuer. This is an easy way to insure you don't forget to make a payment on your credit card bill.
Credit Utilization (30%)
Your credit utilization is the ratio of your total credit card balance to the total credit limit you have extended to you. For example, if you have one credit card with a credit limit of $10,000 and you are using $1,000 of that limit, your credit utilization would be 10%.
Keeping your total credit utilization under 30% will have a positive impact on your credit score. To calculate your utilization rate, add up all of your balances and all of your credit limits and divide the total of your balances by the total of your limits. That percentage should not be more than 30%. The lower your utilization ratio is, the bigger the impact this will have on your score. This is an important metric as it makes up 30% of your total credit score.
Thrifty Tip #2: Pay off your balances in full each month. This is the easiest way to keep your utilization ratio low and avoid paying interest on credit card debt.
Length Of Credit History (15%)
The longer your credit history, the better as potential lenders will see you as more creditworthy. Your length of credit history is calculated based on the age of your newest account, the age of your oldest account, and the average age of all of your credit accounts. This is not specific to credit cards, and will factor in mortgages, auto loans, student loans, etc.. Your length of credit history makes up 15% of your total score.
Thrifty Tip #3: Always keep 1-2 credit cards open with no annual fee for as long as possible. This will increase the average age of your credit accounts which will help this portion of your credit score.
Credit Mix (10%)
Generally speaking, diversifying your open credit accounts will have a positive impact on your score. Having different credit accounts open (auto loans, mortgages, student loans, credit cards) will give your score a nice bump. Credit mix accounts for 10% of your total credit score.
New Credit (10%)
Applying for a new line of credit will have a small, temporary impact on your overall credit score as this makes up 10% of your total credit score. However, assuming you are making on-time payments and being responsible with the new line of credit, having more credit available will generally help your utilization ratio (discussed above).
Long term, your utilization ratio will have a bigger impact on your total credit score than new credit will. Generally, this is the portion of your credit score calculation that gets the most attention even though it has the smallest impact.
Thrifty Traveler's Tips for Good Credit
People with the highest credit scores have zero late payments and utilization ratios of less than 10%. Never miss a payment and pay all credit card bills on time.
Eliminate your credit card debt. You won't pay interest charges and you will have the maximum credit utilization ratio since you won't be carrying a balance.
Keep accounts open for as long as possible. I always recommend keeping 1-2 credit cards with no annual fees to increase the average age of your credit accounts.
Take advantage of your free annual credit report at AnnualCreditReport.com. I also highly recommend monitoring your credit for free through platforms like Credit Karma.
Several credit card issuers such as Barclays, Citi, Discover & American Express offer your free FICO score on monthly statements. You can also access this in your online account.
Bottom Line
Understanding your credit score is an often misunderstood topic. The FICO scoring method is used in over 90% of scoring decisions and calculated based on the factors outlined above. This is important to understand before applying for a credit card, as fears of damaging your score with a new credit card application are often misguided and unwarranted.