Just because you're eligible for a free upgrade to First Class doesn't mean you'll actually get it. And that holds true for whatever airline you're flying.
But Delta makes it a bit easier than most by offering ways for both Delta Medallion status members and travelers with no status at all to move up to the front of the cabin on their next flight. We'll break down how you can improve your chances of a Delta upgrade on your next flight.
Just make sure to check out how Delta determines the Medallion upgrade order to see how these upgrades are actually processed.
Earn Medallion Status
The first and best way to improve your chances of a Delta upgrade is to earn some level of Medallion status. The higher your level of status, the better the chances are of your complimentary upgrade clearing.
Diamond and Platinum Medallion upgrades to Delta Comfort Plus – the airline's seats with extra legroom – start clearing almost immediately after ticketing. First-class upgrades for these top-tier status holders will begin to clear five days before departure (assuming there are seats available).
Gold Medallion upgrades to both Comfort Plus and First Class will clear three days prior to departure – and after both Platinum and Diamond Medallion members have already been upgraded.
Finally, Silver Medallion members – Delta's lowest tier of status – will get upgraded to whatever is left beginning 24 hours prior to departure.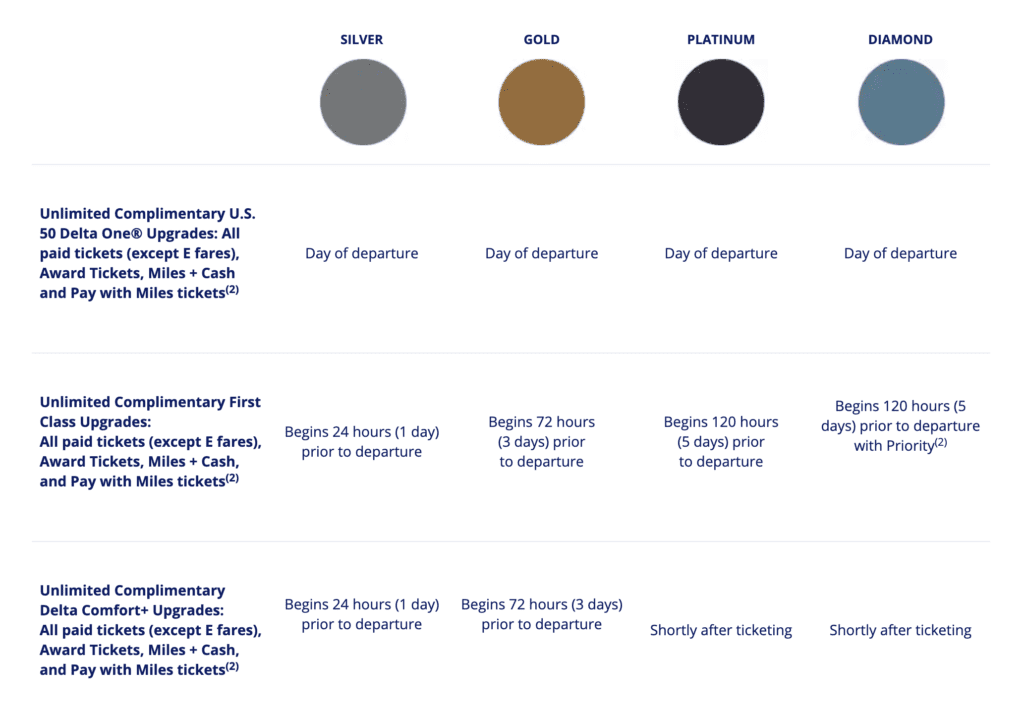 But be warned: Airline and hotel loyalty can be expensive. That's no different with Delta, which is why we feel that many levels of Delta Medallion status aren't worth it for the average traveler.
And that is especially true this year. With travel on the upswing, Delta has made some eye-catching moves with its Delta Medallion Status program. They've extended status for the second straight year, letting flyers keep their current status all the way through January 2023. Simultaneously, they've made it even easier for first-timers to build status through a series of promos.
So while it might be easier for you to earn or keep your Delta status, it's also easier than ever for everyone else. That's a recipe for more flyers than ever with Delta status, crowding each other out for free upgrades and other perks.
Spending additional money out of pocket or doing mileage runs to earn Silver status just simply doesn't make sense. You'll be battling with thousands of Platinum and Diamond Medallion members for upgrades and your chances of getting into a first-class cabin are slim.
Pay For Your Upgrade With Cash or Miles
Whether you have Delta Medallion status or not, you can easily get yourself into a Comfort Plus or First Class seat if you are willing to pay for it. Delta gives you the option to pay for an upgrade with cash and starting in 2018, you can use Delta SkyMiles to pay for an upgrade.

But just because you can use SkyMiles to upgrade your seat doesn't mean you should. Generally speaking, we think it is a bad deal. That's because the price in SkyMiles is clearly tied directly to the same cash price you'd pay for the upgrade (and the cash price can also be outrageous). In almost every case, you'll get exactly 1 cent for each SkyMile you use. By using your SkyMiles for an upgrade, you're handing them over to Delta for minimal value. And when you do that, Delta wins.
Delta's SkyMiles program is confusing, and the airline has made it difficult to get an amazing redemption out of them. Still, it's not hard to get more out of your SkyMiles by saving them for another trip. Simply put, you should be able to get more than 1 cent each out of your hard-earned SkyMiles. Esepcially if you save them for a Delta SkyMiles flash sale.
Oftentimes, in my experience, the cost of the upgrade whether paying cash or using SkyMiles can be just as expensive if not more expensive than you paid for the ticket in the first place. And on a flight that is four hours or less, I would personally rather save my money or SkyMiles.
All that said, if you don't have any level of Delta's Medallion status and you want to sit up front, this is your path. Even if it isn't the best value, it's still an option, and one that thousands of Delta travelers are taking advantage of each month – even during the pandemic.
Read More: Can You Upgrade With Miles After Buying a Flight? 
Avoid Peak Business Travel Times & Mainline Routes
If you can make it work for your travel plans, avoiding travel during peak business travel times should naturally improve your odds of an upgrade. This means Mondays and Fridays when Delta's Diamond Medallion road warriors are out in full force.
Planning your travels Tuesday through Thursday or on a weekend should improve your chances of an upgrade as you will simply be battling with top-tier Medallion members.
In that same vein, avoiding mainline Delta routes should also improve your upgrade odds. This means flights between Delta hub cities like Atlanta (ATL), Minneapolis – St. Paul (MSP), Detroit (DTW), and so on.
When you are flying between Delta hub cities, the number of elite Medallion members is much larger than flights from say, Minneapolis – St. Paul (MSP) to Miami (MIA) – an American Airlines hub.
Fewer elites mean better chances of an upgrade.
Pay More For Your Ticket
There's much more to airplane tickets than meets the eye.
While we see economy and first class on the plane, there's an alphabet soup of restrictions, costs, rules, and regulations behind every plane ticket. Welcome to the world of fare classes.
And because of the way these classifications work, paying more for your ticket – getting a higher fare class – will put you higher on the upgrade list, assuming you have Delta Medallion status. If the Medallion status between two members is equal and there is only one seat available for an upgrade, Delta turns next to the fare class.
Put simply, higher-priced fares are ranked ahead of lower-priced fares. And just because two travelers are sitting next to each other doesn't mean their fare classes are equal.
As you can see below, somebody who purchased a full economy fare (Y fare class) will be higher in the upgrade order than somebody flying on a discounted main cabin fare (H fare class). And while getting upgraded shouldn't be a reason to pay more for your ticket, it is a part of the upgrade equation and something to be aware of if you want an upgrade.
Fare Classes can be confusing. Read our guide on fare classes, which will help explain why flight costs change so much.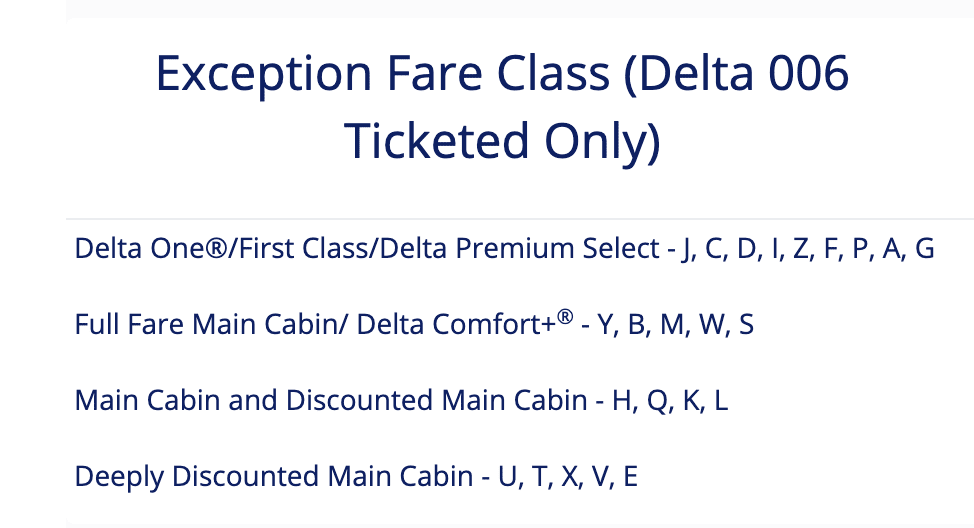 Carry the Delta SkyMiles® Reserve American Express Card
The Delta SkyMiles® Reserve Card American Express Card is next on the list of ways to get a boost in the upgrade order. It's the tiebreaker when status and fare class are equal.
The card is American Express's premium co-branded Delta credit card and offers things like complimentary access to the Delta Sky Club and a domestic first-class, Comfort+ or main cabin round-trip companion certificate each year you hold the card.
The card does have a $550 annual fee (see rates & fees) – meaning it isn't for everyone. But if you have Delta status and travel a fair amount, this card can help you score upgrades you otherwise wouldn't get as it will vault you ahead of other status members who don't carry the card.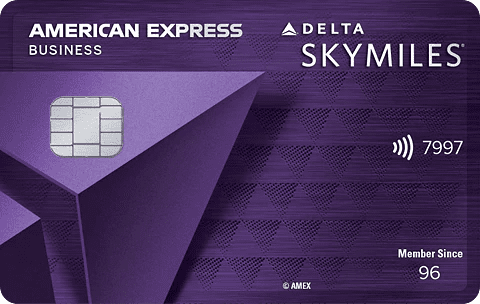 Click Here to learn more about the Delta SkyMiles® Reserve American Express Card. 
Bottom Line
Just because you can get upgraded doesn't mean you will.
That's especially true for both Silver and Gold Medallion members. And now that more and more travelers will have some level of Delta status thanks to extensions and promotions, it's getting harder for everyone.
But if you have status and want to improve your chances of an upgrade, these are the five things you can do to improve your odds of sitting up front.
Lead Photo (CC BY 2.0):  Delta News Hub via Flickr