When it comes to credit card points or airline miles, it doesn't get much better than Chase Ultimate Rewards.
The points you earn from cards like the Chase Sapphire Preferred® Card and Chase Sapphire Reserve® are simply more valuable and versatile than almost any other points you can earn. And that's because there are so many great ways to use them. Using the points you've earned to book flights directly through the Chase travel portal is one solid option – and booking a cheap flight (like the ones you find or from your Thrifty Traveler Premium membership) is one of our favorite ways to use Chase Ultimate Rewards points.
But you can also transfer Chase Ultimate Rewards points directly to more than 10 airlines and three hotel brands. That portfolio has grown with the addition of Air Canada's Aeroplan, a solid option for booking many flights. All those options give your points immense flexibility that shouldn't be overlooked. And in many cases, sending your points to Chase transfer partners can get you far more value – especially if you're looking to fly first and business class. 
We'll give you a rundown of how to transfer Chase points and the best ways to do it right. 
Not sure where to start? Read our guide on why you should consider transferring your points!
All the Chase Transfer Partners
Before we get into the "how?" we need to cover the "where?" As in, where can you transfer your Chase Ultimate Rewards points? 
The list is long: You can send your Chase points directly to 14 different Chase transfer partners, as of publication. That includes 11 airlines – three major U.S. carriers as well as some excellent foreign airline programs – as well as three different hotel chains, too.
It's worth noting that every single one of these 14 current Chase transfer partners has a 1:1 transfer ratio. That means 10,000 Chase Ultimate Rewards points can become 10,000 United MileagePlus miles. Or 10,000 Virgin Atlantic miles. Or 10,000 Southwest Rapid Rewards points. Or 10,000 World of Hyatt points.
That's the versatility that makes Chase points shine. One other thing to keep in mind: You have to transfer points in increments of 1,000. So you won't be able to top-up one of your airline mileage accounts if you're just a few hundred miles short.
Below are the current options, as well as how long it takes to move points to each Chase transfer partner.
Chase Ultimate Rewards Airline Transfer Partners
| Program | Transfer Ratio | Transfer Time |
| --- | --- | --- |
| Aer Lingus | 1:1 | Instant |
| Air Canada Aeroplan | 1:1 | Instant |
| Air France/KLM | 1:1 | Instant |
| British Airways | 1:1 | Instant |
| Emirates | 1:1 | Instant |
| Iberia Plus | 1:1 | Instant |
| JetBlue | 1:1 | Instant |
| Singapore Air | 1:1 | 12-24 hours |
| Southwest Airlines | 1:1 | Instant |
| United Airlines | 1:1 | Instant |
| Virgin Atlantic | 1:1 | Instant |
Chase Ultimate Rewards Hotel Transfer Partners
| Program | Transfer Ratio | Transfer Time |
| --- | --- | --- |
| World of Hyatt | 1:1 | Instant |
| IHG | 1:1 | 1 day |
| Marriott Rewards | 1:1 | 2 days |
The Best Chase Transfer Partners & Redemptions
There's a reason we consider Chase points so valuable. There are a lot of sweet spots here to highlight.
Want to fly to Europe? Transferring your Chase points to Iberia opens up one of the cheapest ways to get to Europe – in either economy or business class. For just 34,000 miles, you can get to Madrid (MAD) and back almost any time of the year. Iberia's business class starts at only 68,000 miles round trip from the East Coast or Chicago-O'Hare (ORD), less than what most airlines charge to fly economy!
British Airways offers one of the best ways to get to Hawaii using points. For just 26,000 miles, you can fly from several West Coast cities direct to the islands on American Airlines – when American itself charges 45,000 miles or more for the exact same flights. There are also excellent deals booking American Airlines flights from the East Coast to the Caribbean.
Virgin Atlantic is one of our favorite ways to save SkyMiles and book flights on Delta. Though it's taken a hit after a major devaluation, their partnership allows you to book Delta One business class (including Delta One Suites) to Europe for just 50,000 miles each way – when Delta often wants $5,000 or 300,000 SkyMiles or more for a trip to Europe in business class. Read our guide on how to book Delta One Suites for cheap by transferring Chase points!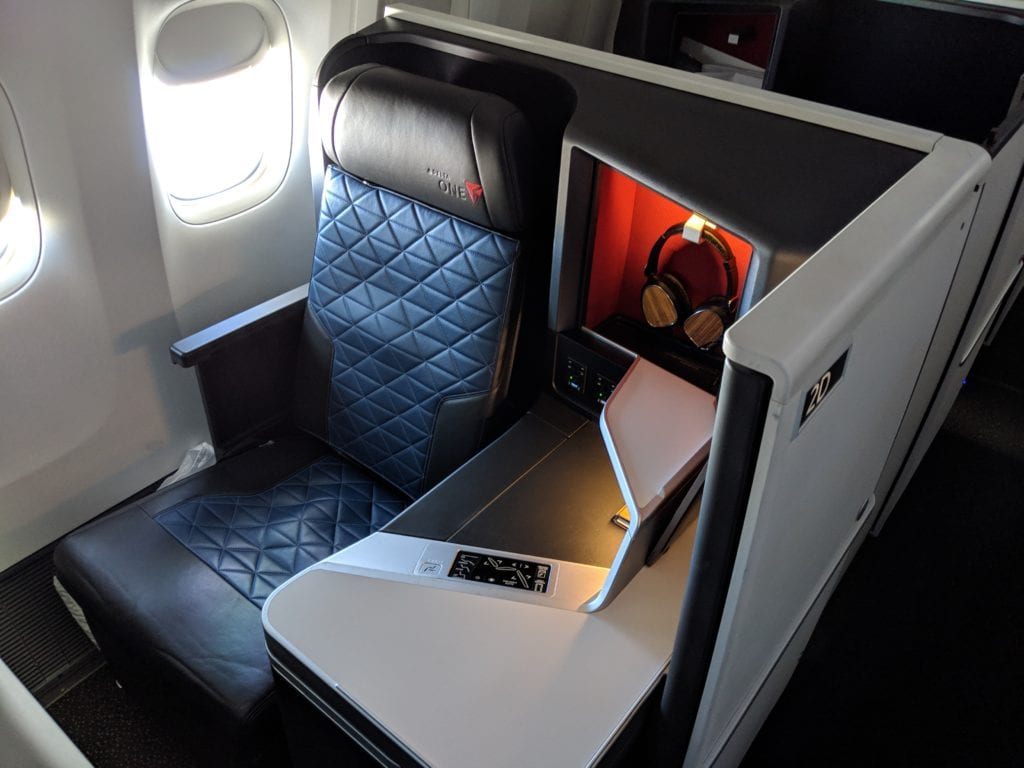 Need some ideas on how to use these transfer options? Check out our guide on the best ways to redeem a big stash of Chase points!
What About Chase Transfer Bonuses?
For years, Chase looked stingy compared to other banks when it comes to offering transfer bonuses. That has changed.
These transfer bonuses are basically free miles, which makes them outstanding. Instead of transferring your points to an airline (or hotel chain) on a 1:1 basis, you get a bonus of anywhere from 10% to as high as 40% or even more on select airlines.

By 2023, it's clear that Chase is willing to match Amex when it comes to these transfer bonuses. Here's a look at what we've seen in the last few years
Fingers crossed that Chase continues offering these bonuses, as they're one of the best ways to get even more out of your points.
How to Transfer Your Chase Points
Now you know where and why, here's how to send your points to all the different Chase transfer partners. No matter which airline or hotel chain you've got in mind, the process looks the same.
You'll need an account with that airline or hotel chain before you start the transfer. Creating one is free and only takes a few minutes.
From there, you'll need to log in to your Chase account and navigate to your Ultimate Rewards portal. Once you've done that, head to the "Transfer to Travel Partners" page pictured below.

From here, you can select your preferred partner from the list, then enter how many points you'd like to transfer over. As laid out above, most transfers from Chase will be instantaneous, but transfers to Singapore may take up to a day or longer. 
Just beware: Once your transfer goes through, you can't pull those miles back into your Chase account. That makes it critical to do your research and make sure sending your miles to that partner is the best way to go beforehand. That includes making sure there's award space for the flights you want to book.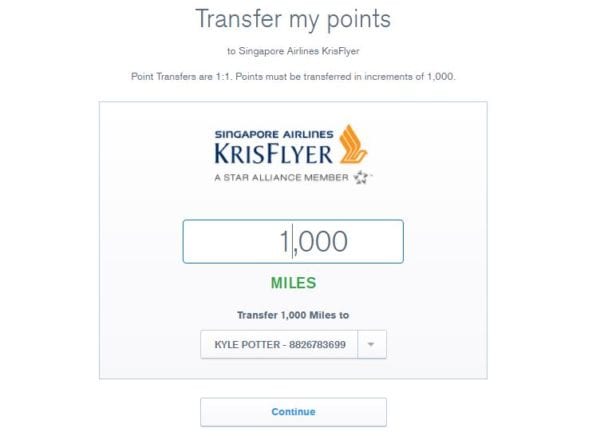 Don't forget that you can also pool points balances with significant others and family members – though it's gotten much harder within the last year. For years, you could easily combine points with a household member online.
Unfortunately, that's no longer an option … at least online. You can still call Chase (at the number on the back of your card) to initiate a household points transfer. Chase simply requires that the billing addresses match on both accounts.
How to Build Your Chase Points Balance
These strategies don't mean a thing if you don't have any Chase Ultimate Rewards points to your name. Luckily, it's easy to pile up Chase points.
The Chase Sapphire Preferred® Card is easily the best travel credit card on the market right now. While a record-setting, 100,000-point welcome bonus has disappeared, you can now earn 60,000 Ultimate Rewards points after spending $4,000 in the first three months.
You'll also earn 3x points for every $1 spent on dining, including eligible delivery services. You'll earn 3x points per dollar spent on online grocery purchases, and 3x points per dollar spent on select streaming services, and 2x points per dollar spent on travel purchases.
With just a $95 annual fee, it's more than reasonable. And considering you'll get at least $750 toward travel when booking through the Chase travel portal (or much more by using these Chase transfer partners), that's a ton of value for a cheap travel credit card.
Read our full review of the Chase Sapphire Preferred!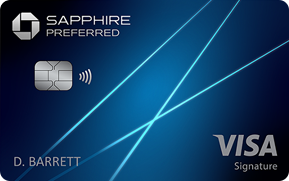 Click Here to get more information about the Chase Sapphire Preferred Card. 
For the more seasoned traveler looking for premium perks, the Chase Sapphire Reserve® is hard to beat. That's because it comes with an outstanding set of benefits like an easy-to-use $300 annual travel credit, a free Priority Pass lounge membership, $100 toward Global Entry or TSA PreCheck enrollment, and much more. Those perks can easily outweigh the $550 annual fee. 
You'll earn 60,000 Ultimate Rewards points after spending $4,000 in the first three months.
If you hold the Sapphire Reserve, every point gets you 1.5 cents when booking directly through Chase. You'll also get 3x points on every travel and dining purchase.
Click Here to learn more about the Chase Sapphire Reserve.
Unfortunately, you can't stack both bonuses. Chase restricts cardholders to just one card at a time, and you can't earn the bonuses within 48 months of each other. These (and most Chase cards) also fall under the dreaded Chase 5/24 rule, which means you won't get approved if you've opened five or more credit cards from any bank within the last 24 months.
Need help deciding which Chase Sapphire card is right for you? Read why we think the Preferred Card is a much better choice right now.
If you want to go further with Chase points, there are two slam-dunk options: The  Chase Freedom Flex℠ or the Chase Freedom Unlimited® cards, some of our top no-annual-fee cards. They complement the Sapphire cards perfectly, as you earn bigger bonuses on everyday spending categories than you would by continually swiping your Preferred or Reserve Card.
While they're cashback cards, having a Sapphire card in your wallet allows you to transfer that cashback into points. That means their $200 welcome bonus after spending $500 in the first three months is another 20,000 Chase points.
Got a small business or even a side hustly? You might be eligible for a Chase business card without realizing it. If so, it's worth looking at the Chase Ink Business Cash® Credit Card or the Chase Ink Business Unlimited® Credit Card: You can currently earn $900 in cashback (or 90,000 Ultimate Rewards points – keep reading…) after spending $6,000 in the first three months on either card. Best of all, neither of these cards charges an annual fee.
While these cards technically earn cash back, you can turn that cash back into valuable Chase Ultimate Rewards points as long as you hold a card that earns them. That includes the Chase Sapphire Preferred® Card and Chase Sapphire Reserve® or even the Chase Ink Business Preferred® Credit Card.
Read more: Already Got a Chase Sapphire Preferred Card? Here's Your Next Move…
Bottom Line
Transferring Chase points is one of the best ways to use them. It can take a while to learn the ins and outs, but once you do, you can get some serious bang for your buck.