That old phrase "The best things in life are free" doesn't apply to travel rewards cards. 
Sure, it'd be great if you could earn tons of points and miles or unlock premium travel benefits with no annual fee credit cards – no one likes to spend their money on fees. But the real value in travel rewards cards usually comes with a price tag – big or small.
So instead of getting immediately turned off by a card with an annual fee, think of that fee as an investment in your travel – an investment that could pay dividends. And the more you travel, the more it may be worth paying.
Whether you're looking at a relatively inexpensive airline credit card that gets you free baggage or a card with a fee of $550 or more loaded with airport lounge access and other perks, you have to do the math for yourself. Do the perks (and points or miles) outweigh the upfront cost? It could be worth opening – or keeping. Not adding up? Move on.
Keep reading to see what we mean.
Free Bags When You Fly
You know what's worse than paying an annual fee on a travel credit card? Paying to check a bag. What once was free has become a cash cow for airlines (well, except for Southwest) – U.S. carriers raked in almost $6 billion in bag fees alone in 2019. Airlines like JetBlue and United have even started charging more per bag in recent years, from $30 to $35 apiece.
If you've got a go-to airline, one of the best (and easiest to use) credit card benefits is your first checked bag free. All the major U.S. airlines offer this benefit on some of their cheapest travel credit cards:
Alaska Airlines: The Alaska Airlines Visa Signature Card gets you and up to six others traveling on your reservation a checked bag free for an annual fee of $75.
American Airlines: Both the card_name and the AAdvantage World Elite Mastercard from Barclays have a $99 annual fee – and the Citi version waives it for the first year. Both cards will get you and up to four companions on the same reservation a free checked bag on domestic American Airlines flights.
Delta Air Lines: The Delta SkyMiles® Gold American Express Card gets you and up to eight travelers booked on your reservation a first checked bag free. Best of all, it has a $0 introductory annual fee and then just $99 each year after that (see rates & fees).
JetBlue: Both the JetBlue Plus Card and the JetBlue Business Card get you and three companions on the same ticket a first checked bag free on all flights. Both cards have a $99 annual fee.
United Airlines: The United℠  Explorer Card gets you and one companion on the same ticket a free checked bag – and its $95 annual fee is waived for the first year. Use the new United Quest℠  Card, and you'll get not one but two free checked bags for yourself and one companion. The Quest Card has a $250 annual fee.
Do you take just two domestic flights a year with a checked bag? Or do you plan to this year – or next? The savings on bags alone can easily outweigh the annual fee on these cards. Travel with family or friends, each with their own bag? Those savings can quickly compound.
Read more: Do You Have to Pay With Your Airline Card to Get Free Baggage?
Let's say you're a loyal Delta flyer. At $30 each way to check a bag, two round-trip flights would cost you $120. The Delta SkyMiles® Gold American Express Card would make those bags free. Best of all, it has a $0 introductory annual fee the first year, then it's $99 after that. Either way, you're coming out ahead – and that's before you consider earning a big stash of miles.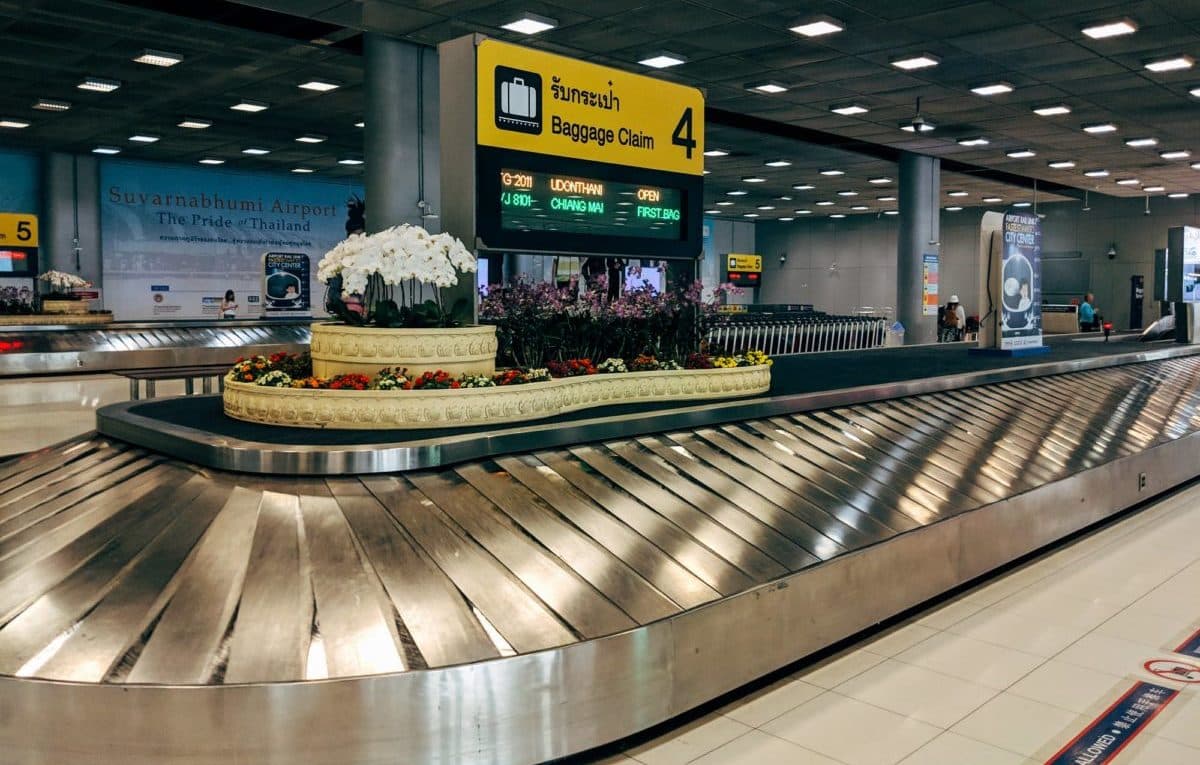 There's no clearer example of why it's so critical to do the math when it comes to credit cards and fees. Is it fun paying annual fees? Of course not. We wish these perks came free. But no-annual-fee airline cards like the Delta SkyMiles® Blue American Express Card or the Citi AAdvantage MileUp Card won't get you a free bag.
Don't travel enough to save more in baggage than you would pay in annual fees? Then perhaps it's not worth it. But for many, the aversion to even a modest annual fee ends up coming at a cost.
Earn a Big Stash of Points
Opening a credit card doesn't have to be like getting married or signing a mortgage. Sometimes, the right travel credit card is a temporary decision. And a big stash of points can help make that case.
Case in point: The Chase Sapphire Preferred Card is currently offering a 60,000-point bonus. You'll have to spend $4,000 within three months to earn that bonus – but if you're doing it right, that's spending that you'd be doing anyway and paying off immediately. Credit cards are serious business, and you should never open a credit card for the sake of earning points if you can't afford to pay off every dime you put on it.
But let's weigh the Preferred Card's $95 annual fee against those points. They're worth at least $750 toward travel when you book flights or hotels through the Chase travel portal, as every point is worth 1.25 cents. You could squeeze even more value out of those points by leveraging Chase transfer partners like Iberia, British Airways, Virgin Atlantic, or United.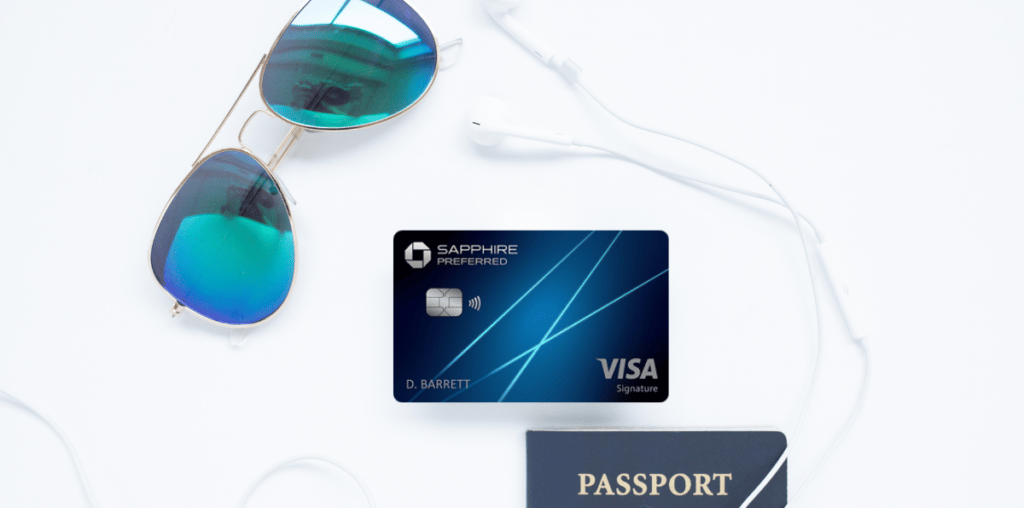 Read our guide on the best ways to use a big Chase bonus!
It's one of the most lopsided fee-to-benefit ratios you'll find. That's a big part of the reason why we consider the Chase Sapphire Preferred Card the best card for beginners. But the Chase Sapphire Preferred isn't alone: You could earn up to 90,000 points on the American Express® Gold Card or a 75,000 point bonus after spending $4,000 with the Capital One Venture X Rewards Credit Card.
You could earn the points, put them to use, and decide to close or downgrade the card. And that's something you should constantly do: Reassess whether each card in your wallet is worth the cost of keeping each year.
Read more: Want to cancel a credit card? Ask yourself these questions first
Of course, there are plenty of other benefits on the Chase Sapphire Preferred (or other cards on this list) that could make it worth keeping open: Namely, a strong travel insurance policy and primary rental car coverage that means you can decline that spendy policy from your rental car company.
Credits That Offset the Sticker Price
Annual fees can be misleading.
The Chase Sapphire Reserve® goes even bigger with a $550 annual fee. But it also has an easy-to-use $300 annual travel credit, which covers anything from flights to hotels to Airbnbs or even parking fees. Do you plan to spend at least $300 a year on travel? You shouldn't think of the Reserve card's fee as $550: It's really $250.
The same goes for the Capital One Venture X Rewards Credit Card, which offers a $300 annual travel credit for flights or hotels booked via the Capital One Travel Portal. Throw in the 10,000 bonus points you earn for every year you renew the card with its $395 annual fee, and arguably no premium travel credit card makes it easier to come out ahead each year.
The Platinum Card® from American Express is loaded with a dizzying array of credits, too. There's the up to $200 you get each year to cover airline fees. Another up to $200 in credits for Uber rides or Uber Eats orders, doled out in monthly installments of $15 (and $35 in December). And after a 2021 overhaul, there's also up to $200 in annual hotel credits to use toward prepaid stays at Fine Hotels and Resorts (FHR).
Maximize those three credits alone, and you've effectively reduced the annual fee of $695 (see rates & fees) down to just $95. And that's before you consider credits to shop at Saks Fifth Avenue, covering CLEAR each year, and other perks.
The travel credit card world is rife with these kinds of money-saving credits. Some are much easier to use than others. But no matter how you slice it, these credits can quickly discount the upfront cost of what you're paying in annual fees – if not erase it entirely.
Needless to say, you won't find these benefits on a no-annual-fee card, or even a more modestly priced card. So while an annual fee of $100, $500, or even more may give you sticker shock, you have to do the math. 
Lounge Access and More
Wondering how anyone can justify shelling out hundreds of dollars in annual fees for a credit card? It comes down to one thing: Travel perks.
Even an occasional traveler can squeeze hundreds of additional dollars in extra value out of big-fee cards. It often starts with credits that cover Global Entry or TSA PreCheck registration – a common benefit on travel credit cards these days. These programs are your pass to skip the long lines at airport security and immigration. You get this perk with top-dollar cards like the Chase Sapphire Reserve and American Express Platinum as well as some cheaper cards.
Seeing as a Global Entry membership costs $100 for five years, your effective annual fee on a card like the Chase Sapphire Reserve or American Express Platinum card is getting even lower.
One big reason why travelers can stomach the $695 annual fee on the Platinum Card from American Express is unbeatable lounge access. That includes Priority Pass access to 1,000-plus airport lounges worldwide, Delta Sky Club access when you're flying Delta that day, and entry to the top-notch American Express Centurion Lounges.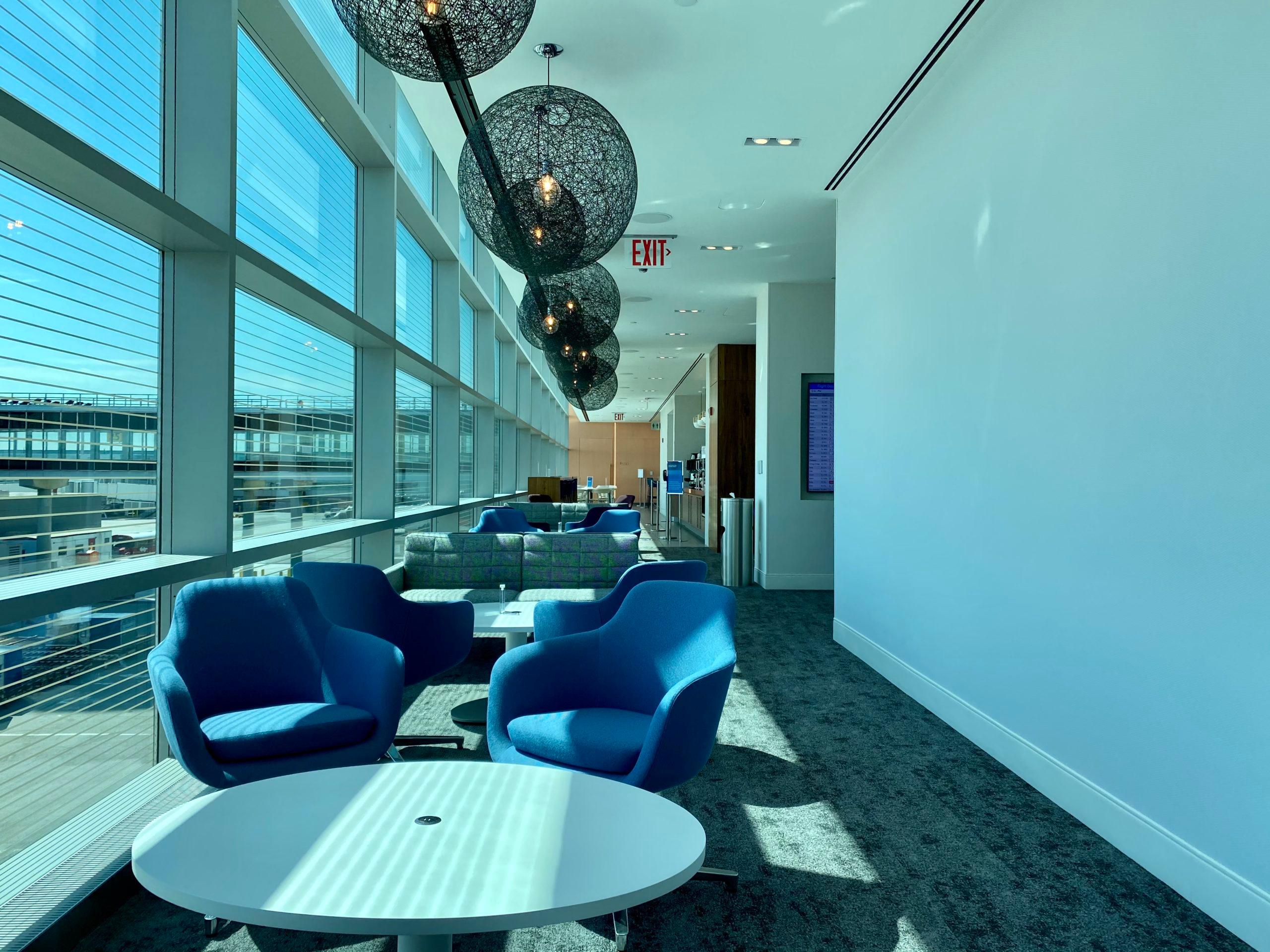 Read our full review of the New York City (JFK) Centurion Lounge!
Even the worst lounges mean you may not need to buy water, coffee, or snacks in the airport – especially if you like a stiff drink before your flight. Some are next-level with comfortable seating, quiet family and work spaces, and additional amenities like exercise rooms or even massages.
Just how much lounge access is worth is ultimately in the eye of the beholder. It hinges on how you travel and which airports you frequently fly to or from.
Bottom Line
Many travelers write off credit cards with annual fees, and we understand why. Whether the annual fee is $95 or $695, you have to add up the benefits of holding a card to see if they outweigh that cost.
For some, an expensive card will never make sense. But for many, even a top-of-the-line card is worth far more than the big annual fee.