Nothing makes the airport more enjoyable – or at least tolerable – than popping into airport lounges during your travels. While there are plenty of airline-specific lounges that require spendy memberships or top elite status, there are networks of independent airport lounges scattered across the country – and the globe. And few are better or more expansive than Priority Pass, with more than 1,000 lounges worldwide.
The best part? Getting into Priority Pass lounges is complimentary if you hold the right credit card. And it goes beyond lounges, as certain Priority Pass memberships can also get you access to mini-suites and even free meals at airport restaurants, too.
But what exactly is Priority Pass? How do you access these lounges and what are they like? Read on for our full guide to the Priority Pass Lounge experience.
Related: The Best Credit Cards for Airport Lounge Access
What is Priority Pass?
If you hold a Priority Pass Select membership, odds are there will be an airport lounge, mini-suite, or restaurant you can get into at the airport during your travels.
Priority Pass is a global network of over 1,200 airport lounges, spa experiences, and airport restaurants. There are currently Priority Pass experiences available in over 600 cities throughout 148 countries. More lounges and restaurants are being added all the time.
Of course, lounges are the main event. Just what you'll get in each lounge can vary widely in terms of size, food, beverages, and amenities. Generally speaking, Priority Pass lounges abroad are much nicer than what you'll find within the U.S. In our opinion, the best lounges in the U.S. are hands down the American Express Centurion Lounges.
But even the worst Priority Pass lounge is better than sitting at the gate before your flight. At a minimum, you can get free water, drinks, and light snacks. You should always have a comfortable seat, access to outlets, and free Wi-Fi.
Some Priority Pass lounges abroad go much farther, like the truly massive Primeclass Lounge in Muscat (MCT), which has several bars, made-to-0rder food options, and even dedicated sleeping rooms for long layovers.
While many Priority Pass lounges are independently operated, some airlines give Priority Pass members access to their lounges. That's often where you'll find the best Priority Pass options in the U.S., like the Turkish Lounge in Washington, D.C.-Dulles (IAD).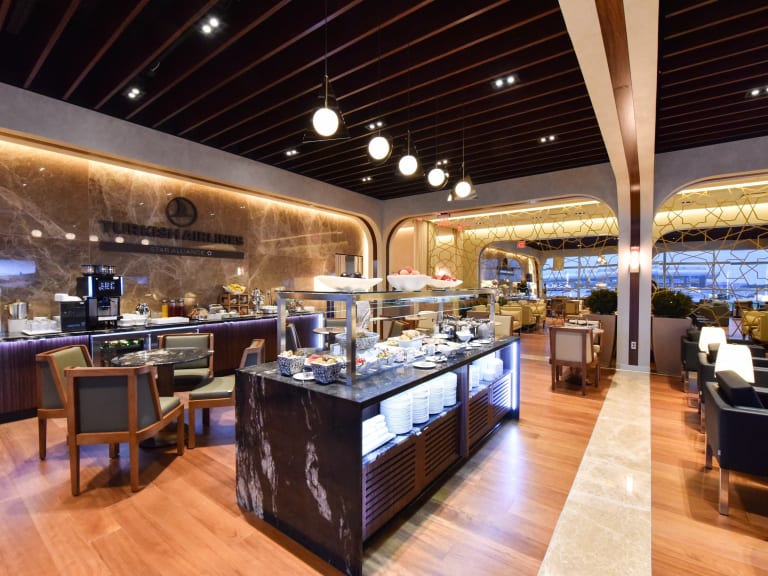 How to Get a Priority Pass Membership
On the Priority Pass website, you can buy three different tiers of membership. But we would never recommend it.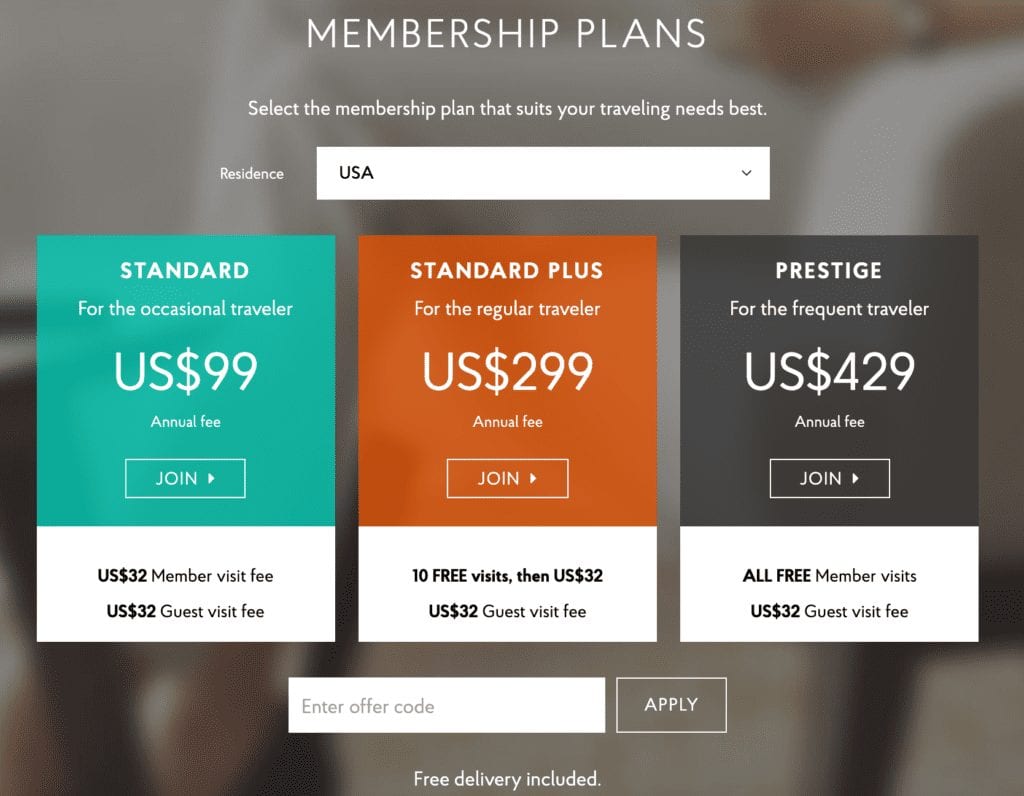 That's because there is a growing list of travel rewards credit cards that offer a complimentary Priority Pass membership as a benefit. Most of these cards have annual fees ranging from $400 to $695 and provide many other benefits in addition to the Priority Pass membership.
So it's always a better option to hold one of the cards listed below instead of paying for a membership outright. If you've got one of these cards, you'll get what's called a Priority Pass Select membership. And in almost every way, these card-based memberships are better than those purchased outright. That's because you'll get unlimited visits -at least from most of these card options. And you'll also be able to bring up to two guests in with you at no extra charge.
But while all these credit cards offer Priority Pass membership, they aren't necessarily the same. As you can see, some of these cards will only allow you to visit a Priority Pass lounge a certain amount of times each year.
And the biggest difference comes from Priority Pass memberships obtained through American Express credit cards. Starting in 2019, Priority Pass Select memberships obtained from an American Express credit card stopped offering credits for Priority Pass restaurants.
All About Priority Pass Restaurants
One of the best perks of Priority Pass membership doesn't involve a lounge at all.
Over the past few years, Priority Pass has been hard at work creating partnerships at a growing list of airport restaurants in which members can use credits to dine for free during their travels. If you often travel through an airport that has a Priority Pass restaurant option, it can be an incredible deal.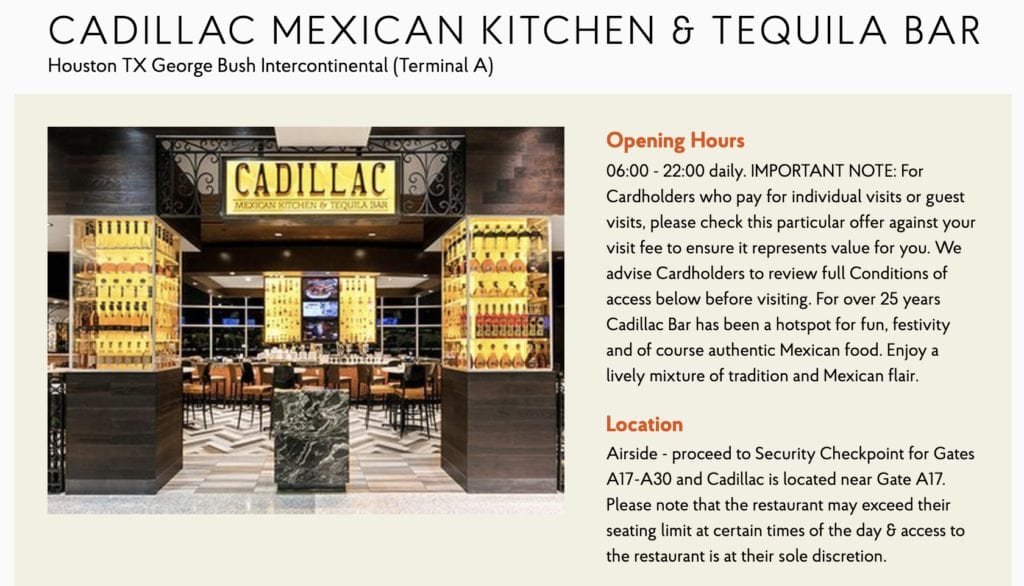 You'll typically get a credit of $28 (and another $28 for a guest) to eat at select airport restaurants all over the world. Tips cannot be included with these credits, so make sure to tip your servers separately based on the full bill.
It's a great benefit – perhaps too great. That's probably why American Express stopped including those restaurant credits as of August 2019. That means American Express cards that come with free Priority Pass memberships like the Platinum Card® from American Express, the Hilton Aspire card, the Marriott Bonvoy Brilliant, and others can no longer get these free meals.
In our opinion, that leaves the Chase Sapphire Reserve and the U.S. Bank Altitude® Reserve Visa Infinite® Card as the best options to get an unrestricted Priority Pass membership. These restaurant credits offer insane value if you frequently pass through airports with dining options.
See our guide to all of the Priority Pass Restaurants worldwide.
What are Priority Pass Lounges Like?
Perhaps the biggest knock on Priority Pass lounges is that the experience can vary wildly from lounge to lounge.
Just what you will get is highly dependent on the specific lounge you are visiting. You'll find that the lounges will be all over the map as far as what they offer and how nice they are.
The best Priority Pass lounges are typically outside the U.S. This was my experience when traveling through Bogotá International Airport (BOG), and visiting the El Dorado Lounge.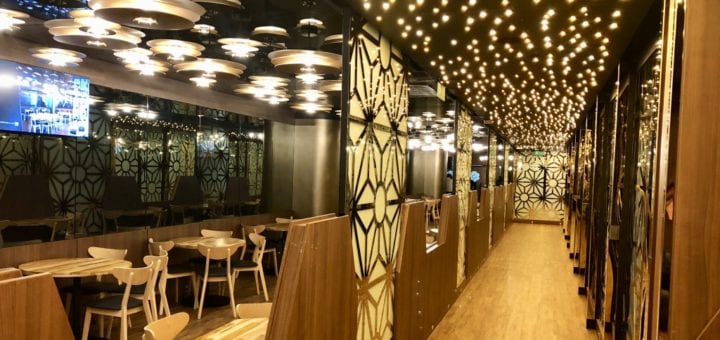 Or take the VIP Lounge in Terminal B of the Punta Cana International Airport (PUJ) in the Dominican Republic, which has a pool – allowing you to take a quick dip before your flight home. That's an uncommon amenity in any airport lounge.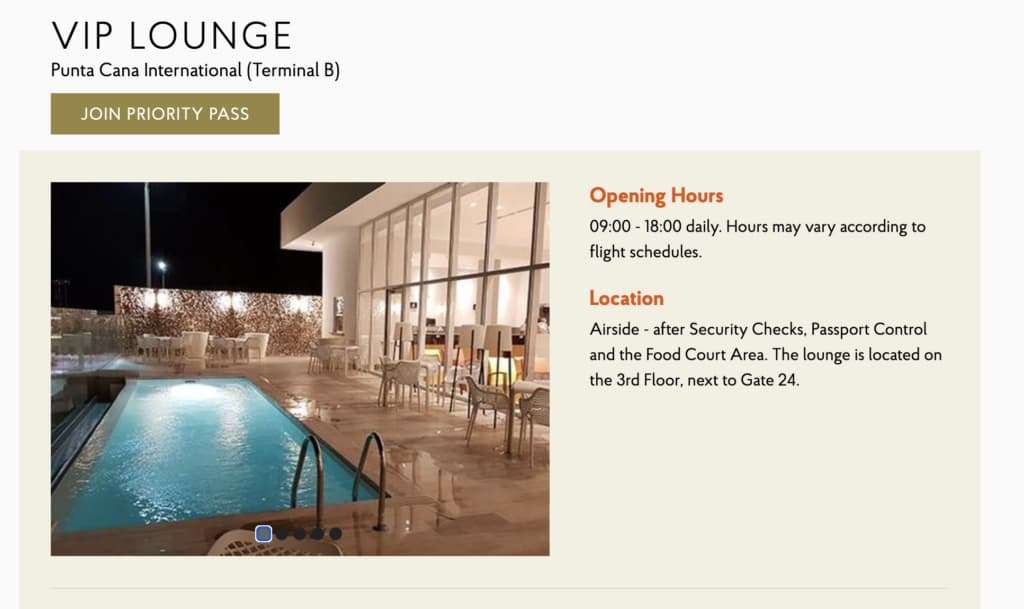 However, these lounges are a far cry from The Club Lounge in Las Vegas (LAS). This lounge isn't much more than a large room with leather chairs, a few TVs, and a snack bar with various drinks.
And in this example, if your Priority Pass membership comes from the Platinum Card® from American Express, you'd much rather skip the Priority Pass experience altogether and head to the Las Vegas American Express Centurion Lounge.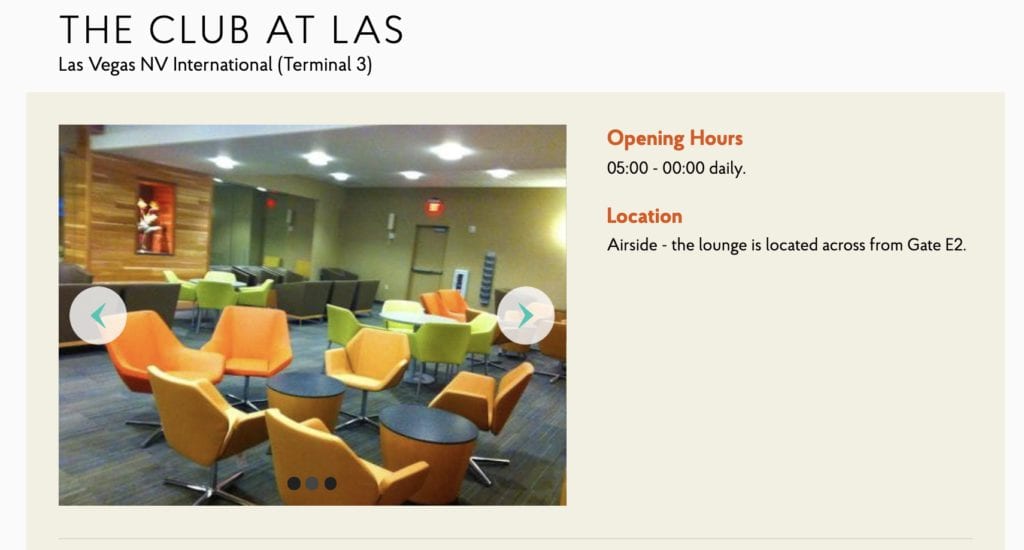 At the end of the day, the worst Priority Pass lounge is better than the best airport gate area. You will get free water, snacks, light meals, and depending on the lounge, alcoholic beverages.
If you spend enough time in lounges, this can easily help offset the cost of the credit card annual fee you received your Priority Pass membership from. It's a big reason why we always suggest doing the math and not ruling out cards with high annual fees.
It's worth noting, however, that many amenities in Priority Pass lounges abroad do cost extra. But at a minimum, food, beverages, and WiFi are going to be free no matter where you are at.
Make sure to download the LoungeBuddy mobile app. This is a great way to navigate the benefits available at each of the individual Priority Pass Lounges. You can also see reviews to make sure you head to the top-rated lounge in your specific airport, wherever you are in the world.
And don't forget to download the Priority Pass mobile app. It will also show you all lounges you have access to, and provide you with a digital membership card – allowing you to keep your physical Priority Pass card at home or in your wallet.
Activating Your Membership
Just because you hold one of the credit cards listed above doesn't mean your Priority Pass membership will automatically be activated. In fact, logging into your account and setting up Priority Pass is one of the first things we suggest new cardholders of both the American Express Platinum and Chase Sapphire Reserve cards do.
Once activated, you should get your Priority Pass Select membership card in the mail within a week or so.
Be sure to save the materials that come in the mail to register your account online. Once you're logged into the Priority Pass app, you can simply pull up your digital card on the app at lounge entrances rather than carry the physical card in your wallet. But be warned. Not all Priority Pass lounges can accept the digital card on your phone, so it is always a good idea to carry the physical card when you travel.
And one final warning: Some lounges restrict when Priority Pass members can enter. It varies widely by the lounge and can be unpredictable. But just beware that you may get turned away when trying to enter certain lounges at peak times.
A perfect example is the Virgin Atlantic Clubhouse lounge at San Francisco (SFO). While it's officially a part of Priority Pass, you'll only be able to enter during certain times. And if it gets too busy, they may restrict access for Priority Pass members altogether.
Bottom Line
Priority Pass is a massive lounge network that many travelers can use. There is simply no better way to improve your travels than having access to Priority Pass and other airport lounges.
Are they the nicest lounges out there? Yes and no. But Priority Pass has a massive footprint that can help you take advantage of your membership, wherever in the world you might be.