We've long considered the Chase Sapphire Preferred® Card the best travel credit card for beginners, bar none. But with a handful of significant tweaks and new perks added in the last few years, this card has quietly gotten even better.
Sure it all starts with a sign-up bonus of 60,000 points after spending $4,000 within the first three months. Plus, Chase has added a slew of new perks like earning more points on dining, online grocery purchases, streaming services, and more – all without raising the card's $95 annual fee. But one new perk stands out among them all: The new Chase Sapphire Preferred Hotel Credit.
Every year, Sapphire Preferred cardholders now get a $50 annual credit to use towards booking a hotel through the Chase Ultimate Rewards travel portal. And really, it's as simple as it sounds.
Let's take a closer look at this new benefit and how you can use it to help offset part of your annual fee.
Related reading: 4 Ways to Use Chase Ultimate Rewards Points to Book Hotels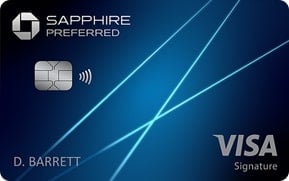 Learn more about the Chase Sapphire Preferred® Card. 
What is the Chase Sapphire Preferred $50 Hotel Credit?
As of August 2021, the Chase Sapphire Preferred Card now offers a $50 credit to both new and existing cardholders each year that can be used towards booking a hotel through the Chase Ultimate Rewards travel portal.
To take advantage, all you need to do is use your Sapphire Preferred Card to book and pay for a hotel stay through the Chase travel portal and you will receive an automatic statement credit for up to $50 each year. This credit follows your account member year instead of the calendar year. So for example, if you opened your Chase Sapphire Preferred Card in September, you would receive a new $50 hotel credit each year after renewing your account in September.
Here's what you need to know:
You must book your hotel through the Chase travel portal to get this $50 credit. Booking a stay with a hotel directly won't trigger the credit.
Unlike other credit cards offering benefits like this, there is no minimum spend or length of stay requirement.
No registration is required! This statement credit kicks in automatically
Thinking of opening a new Chase Sapphire Preferred Card soon to get that 60,000-point bonus? You'll get this hotel credit right away, too.
How to Use the Chase Sapphire Preferred Hotel Credit
When you are ready to put your Chase Sapphire Preferred hotel credit o use, simply log in to your online Chase account and navigate to the Ultimate Rewards section. From here, select the "Travel" section.

Chase's Ultimate Rewards Travel Portal is powered by CXLoyalty. That means any search you make through the Chase travel portal will generally yield the same result as bookings made through many online travel agencies (OTAs) – more on this later.
Once you have clicked on the "Travel" section, navigate to the "Hotels" tab highlighted in red.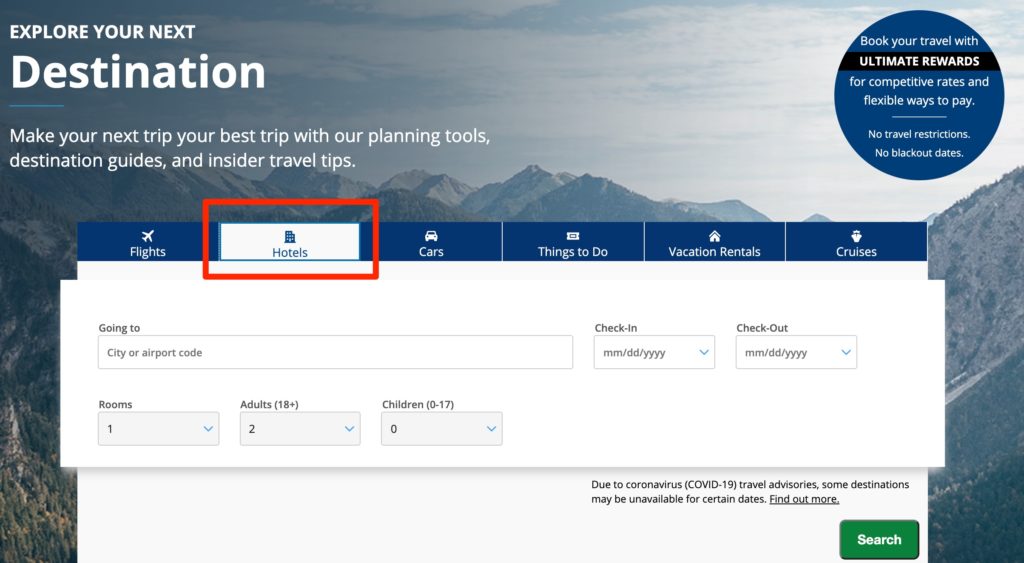 Enter the city you're looking to stay, check-in and out dates, the number of rooms, and number of occupants.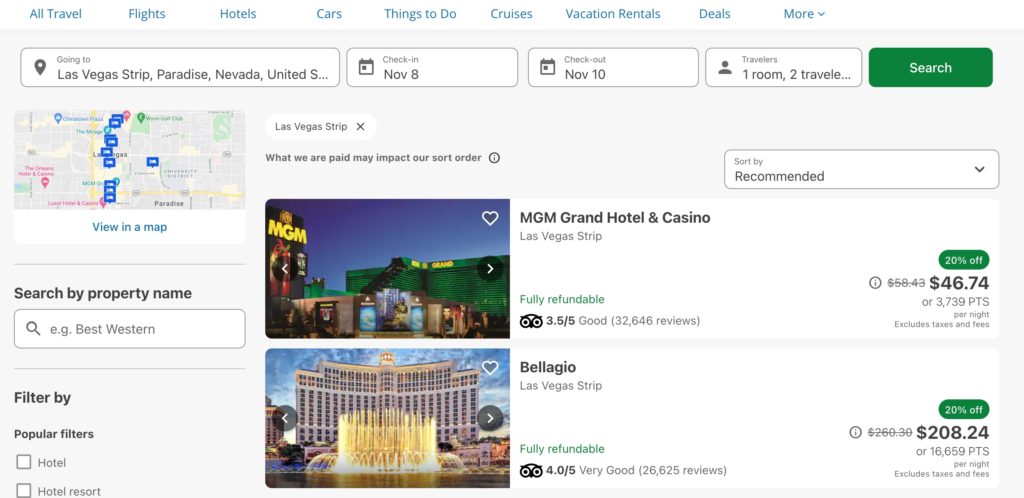 Once you select your hotel, continue through the booking process. During the process, you'll have the ability to pay with Chase Ultimate Rewards points or with cash. Chase allows you to apply any amount of points you have to your booking, or you can select "save my points for later" and opt not to use any.
If you are using points and cash, make sure the cash balance is at least $50 if you plan to use your Sapphire Preferred hotel credit. If you book only with points, you won't earn back that $50 statement credit.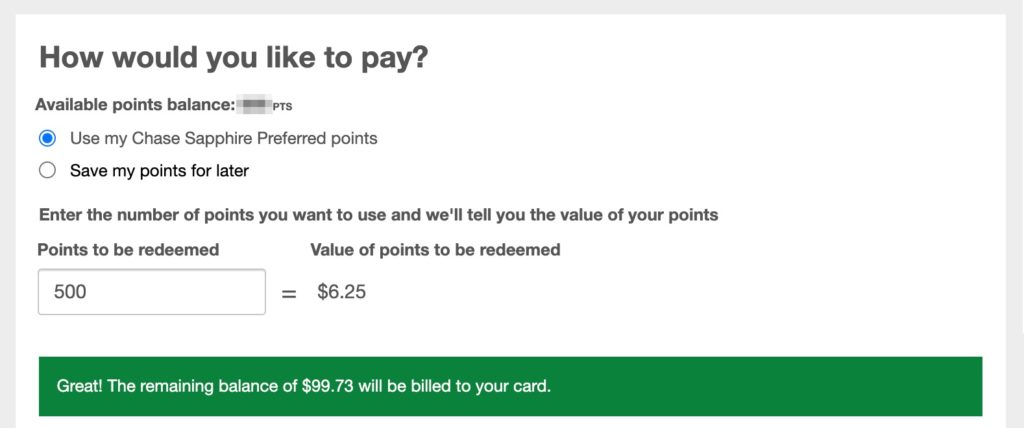 Once the charge hits your statement, Chase will automatically credit you up to $50 for your stay each year.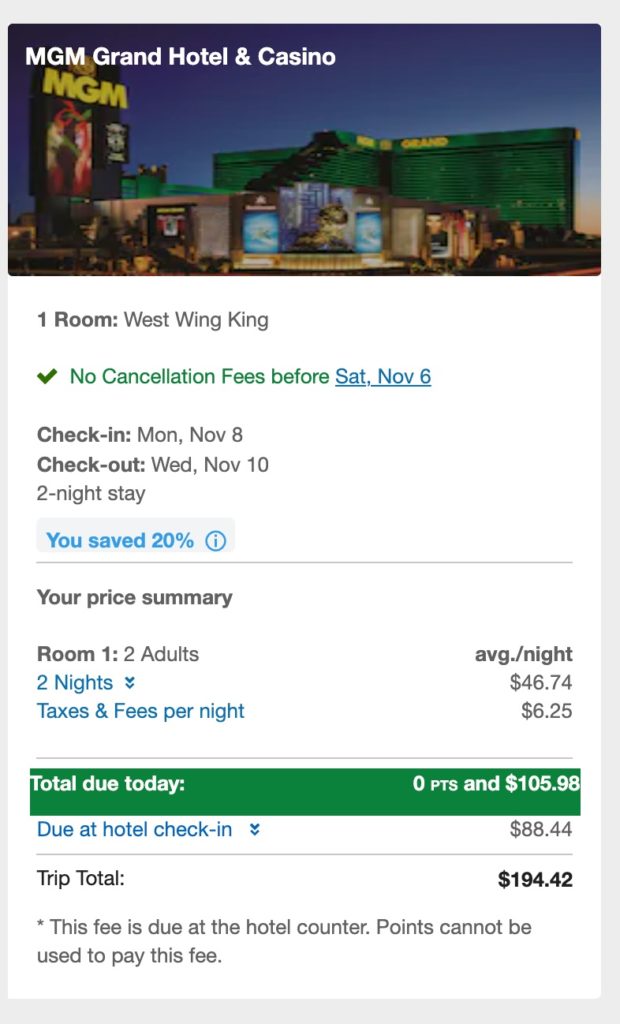 Tips for Using the Sapphire Preferred Hotel Credit
There are a few things to be aware of when you are looking to use your Chase Sapphire Preferred $50 hotel credit.
Since the Chase Travel Portal is classified as an online travel agency, the hotel will consider it a third-party reservation. That means if you are looking to book at a hotel where you have some level of elite status, the hotel will likely not honor your status – and you will also not earn points or receive other elite benefits. 
Because of that, we recommend using your $50 Chase Sapphire Preferred hotel credit at hotels not associated with a large chain like Marriott, Hyatt, Hilton, IHG, etc. where you would be forgoing elite benefits or the ability to earn points by booking through Chase.
A perfect example of this is the Kempinksi Hotel in Berchtesgaden, Germany. Since the hotel is not part of a major U.S.-based hotel chain, it is a great option for your $50 credit.
You won't be forgoing any benefits for booking, and it can help reduce your overall cost for a fantastic property. This is of course just one example of thousands.

Related reading: Everything You Need to Know About Online Travel Agencies (OTAs)
Bottom Line
The $50 Chase Sapphire Preferred hotel credit is a great benefit – especially on a card with an annual fee of only $95. It renews each year on your card member anniversary (when your $95 annual fee hits).
Maximize the credit by using it for stays at independent properties that are not part of a large hotel group where it is possible to use other points or earn and use elite status benefits. But no matter how you use it, just be sure to use it each year! Any unused balance will not carry over to the next year.