Capital One and its popular Capital One Venture Rewards Credit Card have long been fan-favorites among travelers, thanks to how easy it is to both earn and redeem miles toward a trip. But after some changes and the introduction of the Capital One Venture X Rewards Credit Card, the company is playing in the big leagues when it comes to transferring points to airlines and hotels, too.
Capital One first launched the ability to transfer Venture Miles straight to airline partners back in late 2018, adding a new way to use those miles. But with poor transfer ratios, those Capital One transfer partners weren't a great option … but they are now. After major improvements over the years, Venture Miles now transfer to almost all of its nearly 20 airline and hotel partners on a 1:1 basis.
That adds some very valuable ways to use your Capital One miles beyond the easy-to-use feature for covering travel purchases with miles. But sending miles to Capital One transfer partners also comes with confusion. Are these transfers really worth it? How do they work? And when should you transfer Capital One miles?
Let's take a look.
18 Capital One Transfer Partners at Your Fingertips
Before we dive into the nuts and bolts of transferring points, here's how it works.
Currently, you can transfer points from your Capital One Venture Rewards Credit Card, and several other cards from your account straight to 18 airline and hotel programs.
Best of all, all but two transfer on a 1:1 basis, meaning transferring 1,000 Venture miles gets you 1,000 airline miles in your account. Transfers to EVA move on a poorer, 2:1.5 basis. Transfers to Accor are a worse deal yet, with a transfer ratio of 2:1.
But for the vast majority of the options at your disposal, transferring miles is an even trade. If you've got 60,000 miles stashed away from your Venture Card, you can easily get 60,00 miles with British Airways. Or 60,000 Air Canada Aeroplan points. Or 60,000 Turkish Airlines miles.
Where Can I Find a List of All Capital One Transfer Partner Options?
Here's the full list of options:

| Program | Type | Ratio | Transfer Time |
| --- | --- | --- | --- |
| Aeromexico | Airline | 1:1 | Instant |
| Air Canada Aeroplan | Airline | 1:1 | Instant |
| Air France/KLM | Airline | 1:1 | Instant |
| Avianca LifeMiles | Airline | 1:1 | Instant |
| British Airways | Airline | 1:1 | Instant |
| Cathay Pacific AsiaMiles | Airline | 1:1 | Up to five business days |
| Emirates | Airline | 1:1 | Instant |
| Etihad | Airline | 1:1 | Up to 1 day |
| EVA Air | Airline | 2:1.5 | Up to five business days |
| Finnair | Airline | 1:1 | Instant |
| Qantas | Airline | 1:1 | Instant |
| Singapore | Airline | 1:1 | Instant |
| TAP Air Portugal | Airline | 1:1 | Same day |
| Turkish Airlines | Airline | 1:1 | Same day |
| Virgin Red | Other | 1:1 | Same day |
| Accor | Hotel | 2:1 | Up to two business days |
| Wyndham | Hotel | 1:1 | Same day |
| Choice Hotels | Hotel | 1:1 | Same day |
There are a few winners here, while others might not be worth considering. We'll go into which Capital One transfer partner options are your best bets in a bit.
Book Direct or Transfer? Do the Math
Now you know where you can transfer those Capital One miles. But when should you, and is it a good deal? That's more complicated.
You can book a flight on any airline by paying with your Capital One Venture card, then using miles to remove that charge from your statement. When you use miles this way, you'll get 1 cent for every mile. That means you can erase a $200 flight purchase with 20,000 Capital One miles.
But these Capital One transfer partners open up another option. And at times, it can be far more valuable.
Let's look at a cross-country flight from Chicago-O'Hare (ORD) to Washington, D.C.-Reagan (DCA) on United earlier this summer, when prices were looking quite high.
How Much Can I Save Transferring Points?
This flight would cost $304 roundtrip for a main cabin economy fare. You could book directly with United and remove this charge from your Capital One card for 30,400 miles (since every miles gets you 1 cent toward travel).
Or, you could transfer points to Avianca LifeMiles to book this exact same United flight for 7,500 miles each way – a total of 15,000 miles – plus $21 in fees. In this case, transferring your points to Avianca would save you more than half the miles! 
But if the flight was less than $150 roundtrip, it would make more sense to just book the flight and then erase the purchase. Of course, each transfer partner places different values on different routes and redemptions.
We could do dozens of examples. But it boils down to this: You need to do the math to get the most out of your Capital One Venture miles. It will vary on a case-by-case basis whether it's better to pay directly or utilize a transfer partner.
If there's one general rule of thumb: Is the cash fare cheap? Did you find a great deal on our site or from your Thrifty Traveler Premium membership and want to pay with points? Your best bet is probably booking directly with the airline and using your Capital One Venture miles to erase the purchase from your statement.
If not, it's worth exploring transfer partners to see if you can save some points. That's especially true if you're interested in booking an international flight in first or business class, as Capital One has some partners that really shine for these aspirational redemptions. 
The Best Capital One Transfer Partners
With nearly 20 airline and hotel programs at your disposal, there are plenty of options to use your Capital One miles. Some are far better than others … and some aren't really worth considering at all.
Here's a quick glance at what we consider the best of the best.
Aeroplan is the airline program for Air Canada with a strong award chart, and it's a great way to book Star Alliance flights globally. That includes United flights from the West Coast to Hawaii, business class flights from the U.S. to Asia on excellent airlines like EVA Air and ANA for as low as 75,000 miles each way, and many more. Read our guide to Air Canada Aeroplan!
You can use Avianca Lifemiles to book Star Alliance partners like United, Lufthansa, ANA and many more. It has a good award chart for domestic flights in the U.S. as well as international trips. But better yet, they pass on few fees and no fuel surcharges, so the cash price on an award ticket booked through Avianca will be low. For example, you can book Lufthansa First Class between the U.S. and Europe for just 87,000 miles each way!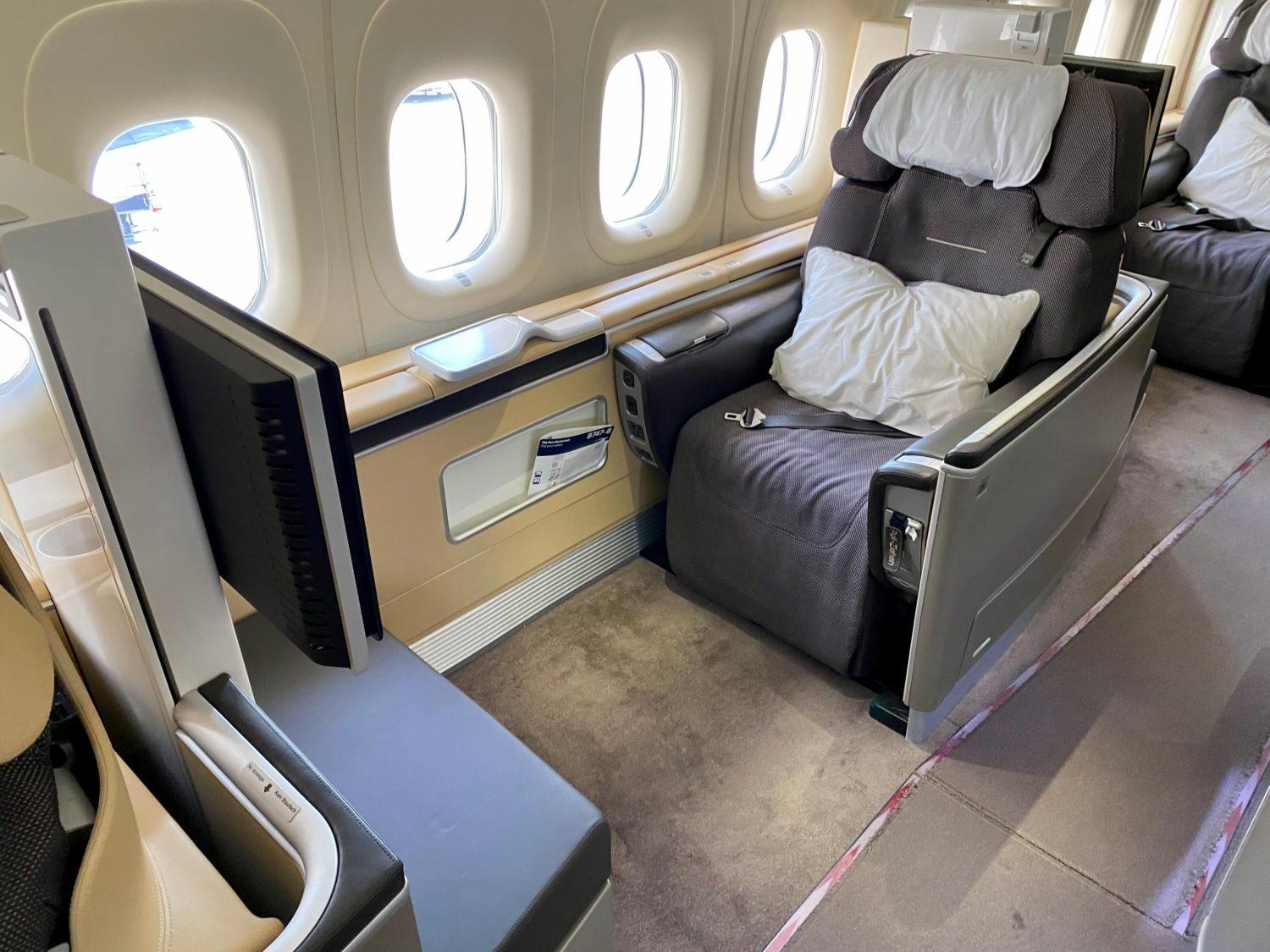 Flying Blue is the combined mileage program for Air France and KLM, and it's another program worth keeping in mind. FlyingBlue recently followed Delta's lead and axed its award chart, implementing variable pricing for award flights. Keep an eye out for promo rewards flights, with big discounts on flying between the U.S. and Europe.
And then there's Singapore Airlines. The world's #2 airline, it's got one of the best business class and first class cabins – and the only way to book them is with Singapore miles.
Turkish Miles & Smiles is a real hidden gem here – and transferring Capital One miles is one of the few easy ways to earn them. You won't find a cheaper way to get to Hawaii, as the program charges just 15,000 miles roundtrip to fly United out to the islands and back – or 25,000 to do it in business class. It's also got one of the cheapest options to get to Europe in business class, with flights that cost just 45,000 miles each way. Just beware: Turkish's website is not so easy to navigate. Booking these stellar rewards may require a phone call.
Other mileage programs like British Airways, Cathay Pacific, Virgin Red (the new loyalty program that includes Virgin Atlantic), and Emirates have their place, too. Many of the other options – especially the hotel programs Wyndham and Accor – are fairly weak and generally not worth considering except in niche situations.
How to Transfer Capital One Partners' Miles
Luckily, Capital One has made transferring miles easy to navigate.
Start by logging into your Capital One account either on a computer or on the mobile app. On your home page, you'll see the number of miles you've earned listed, with an option to redeem.

Once you've clicked redeem, you'll see a host of options for using your miles. You can book a flight, hotel, or rental car directly through the new and improved Capital One travel portal. You can cover travel purchases with your miles. Or, you can transfer your miles to one of their airline or hotel partners.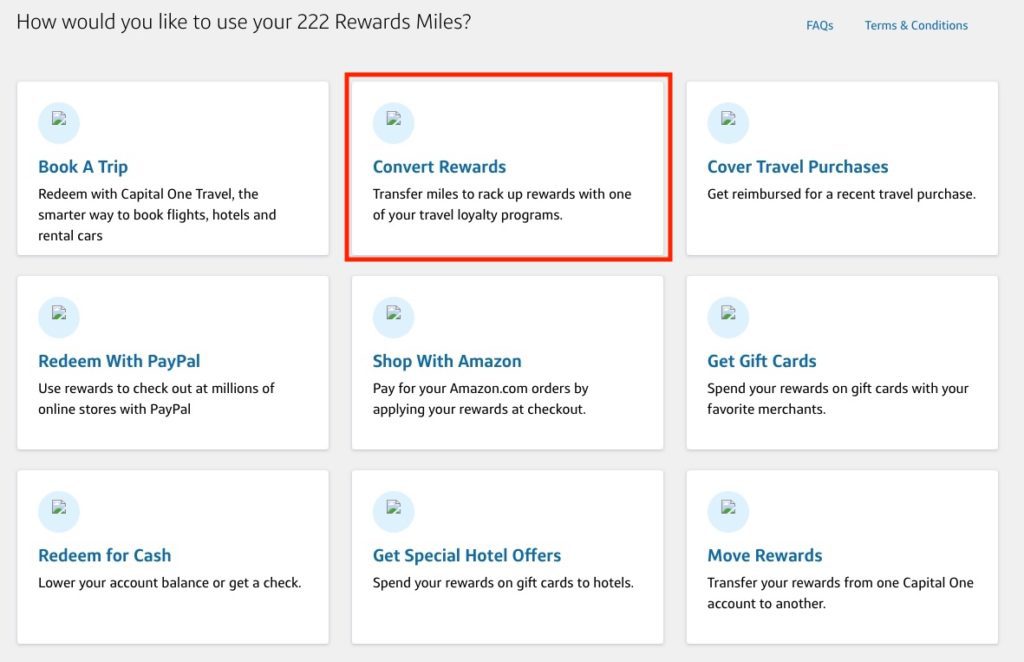 Choose "Convert Rewards" and you'll see the full list of all Capital One transfer partner options. Select which program you'd like to transfer miles to and click "Transfer Miles."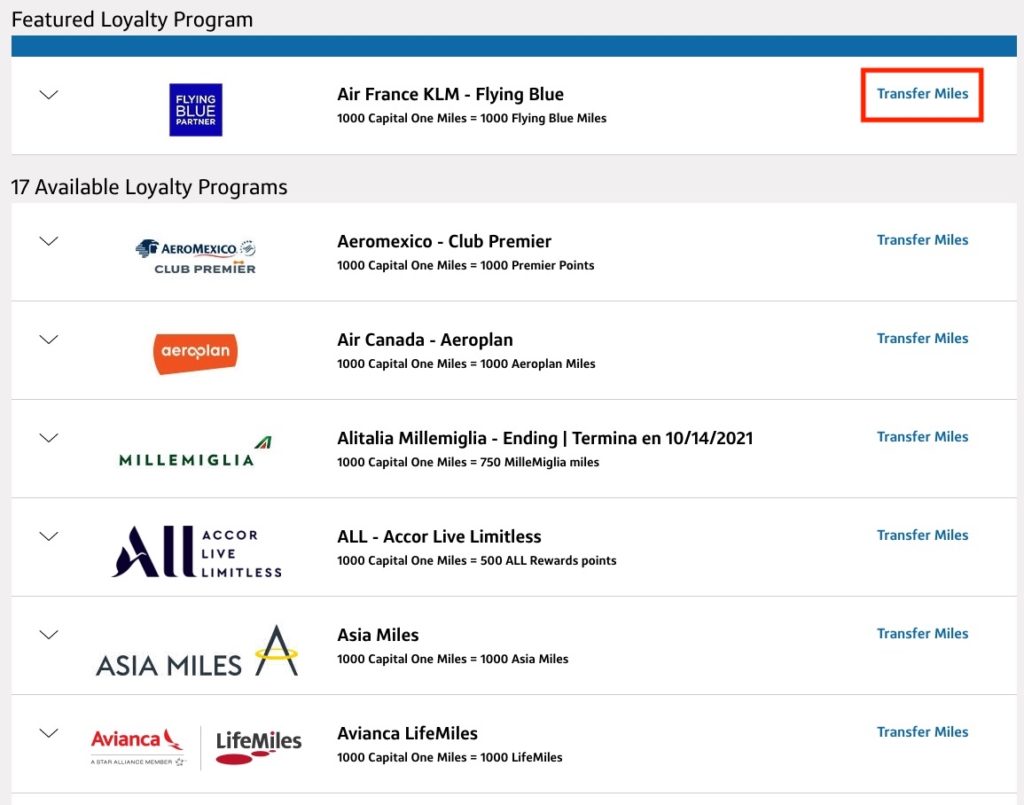 Oh, and watch for frequent transfer bonuses to select Capital One transfer partners. Every month or so, Capital One rolls out a bonus of 15% to 40%, giving you more airline miles when you transfer your Venture Miles to certain programs. For example, Capital One has a 20% transfer bonus to both British Airways and Air France/KLM through Aug. 31.


Once you choose your transfer partner, you'll get a prompt to enter your frequent flyer account information. Keep in mind that the name on your Capital One account must match your frequent flyer account. So if you're hoping to immediately transfer points to a friend or family member – even an authorized user on your Venture X account, for example – you're out of luck.
Once you've linked your frequent flyer account, it's time to decide how many points to transfer. Beware that Capital One will automatically enter all of your available miles in that space, so tweak it as needed.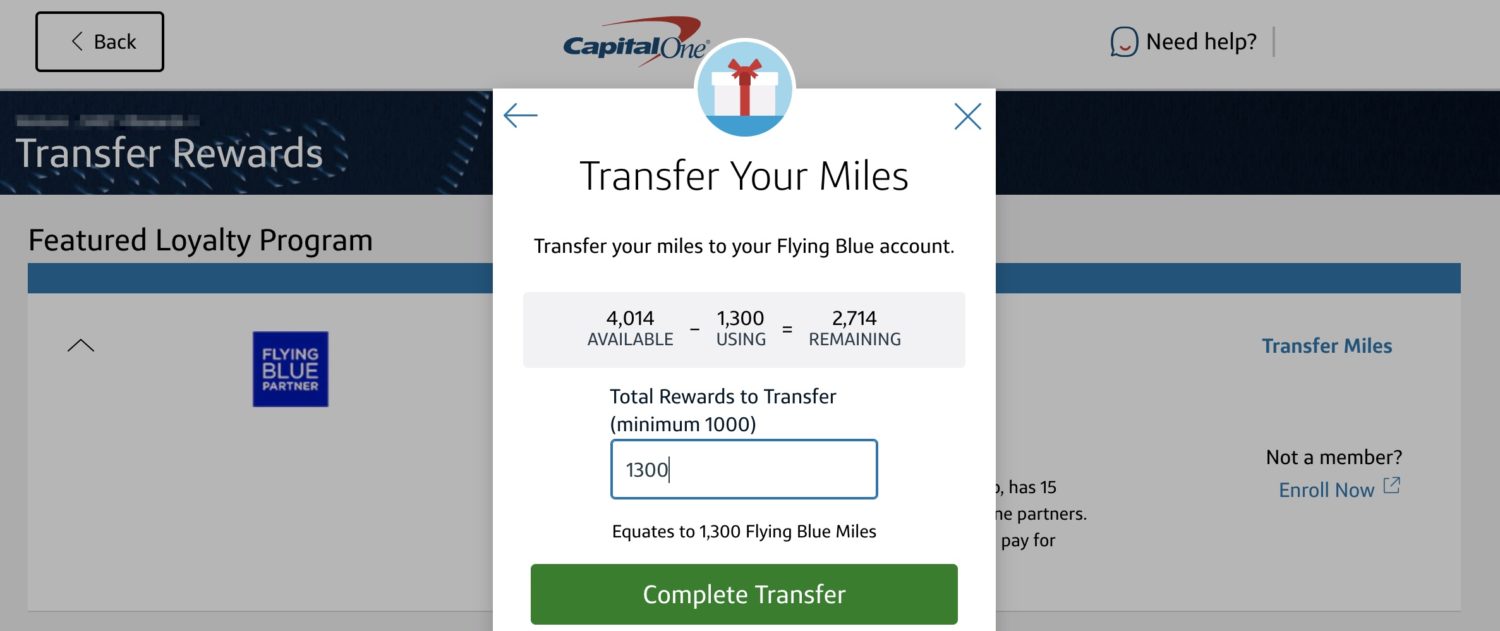 You'll need to transfer at least 1,000 miles at a time … but from there, you can transfer in 100-mile increments. That's quite nice, as it means you can tailor your transfer to almost exactly how many. Other programs like American Express Membership Rewards and Chase Ultimate Rewards always require you to transfer points in increments of 1,000.
Just remember: These points transfers are a one-way street. Once you send the miles to an airline partner, you cannot get them back to your Capital One account. That makes it critical to make sure the award flight you want to book is available before you transfer points. Read our guide to finding award availability to make sure you know the right tools and tactics.
Once you've hit complete transfer, you're done! Capital One says most miles will deposit into your airline or hotel account within the same day – and perhaps instantaneously. Some others can take up to five business days.
How to Earn Capital One Miles
The Capital One Venture X card might just be the best travel credit card we've ever seen.
The Capital One Venture X Rewards Credit Card is the bank's very first premium travel card. Think of it as a souped-up version of the ever-popular Capital One Venture Rewards Credit Card that's chock full of extra benefits: Access to Capital One Lounges and Priority Pass lounges, a $300 annual travel credit, a credit for Global Entry or TSA PreCheck, great travel and rental car insurance protection, points and more. The annual fee clocks in at $395 a year, but the benefits can easily outweigh that.
Here's the best part about the card: You can currently earn 75,000 Venture Miles after spending $4,000 in the first three months. Considering you earn at least 2x for every dollar you spend on the Venture X Card, you'll earn a total of at least 83,000 Venture Miles.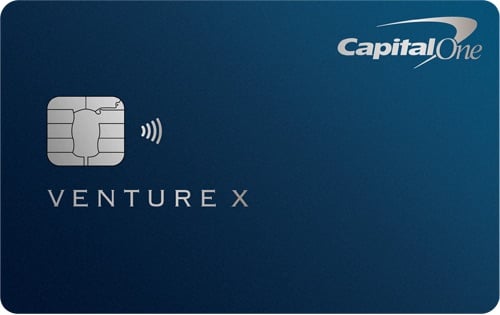 Click Here to learn more about the Capital One Venture X Rewards Credit Card.
Meanwhile, the Capital One Venture Rewards Credit Card remains truly one of the best travel credit cards for beginners.
You earn 2x points on every purchase and even get a credit that covers the cost of Global Entry or TSA PreCheck – all for a card with a $95 annual fee.
But the true allure for beginners is the ability to cover travel purchases with miles. Just charge any travel expense – flights, hotels, Airbnbs, tours, excursions, and so on – to your Venture Card. Then go back to use points to wipe the cost from your credit card statement.
Or, transfer Capital One miles straight to one of their 19 airline or hotel partners to maximize your miles. Capital One currently offers a welcome bonus of 75,000 miles once you spend $4,000 on purchases within three months from account opening. This is equal to $750 in travel purchases or can be transferred for up to 75,000 miles with partner airlines or hotels.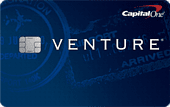 Click Here to learn more about current offers for the Capital One Venture card.
 
The Venture Rewards card isn't the only card that can transfer miles. You can also transfer miles from the no-annual-fee Capital One VentureOne Rewards card and the Capital One Spark Miles Select for business cards. The VentureOne card earns 1.25x miles per dollar spent on all purchases and the Spark Miles Select card earns 1.5x miles per dollar on all purchases.
The VentureOne card has no annual fee but offers lower miles-earning opportunities: 1.25X miles on every purchase. You can also currently earn bonus_miles_full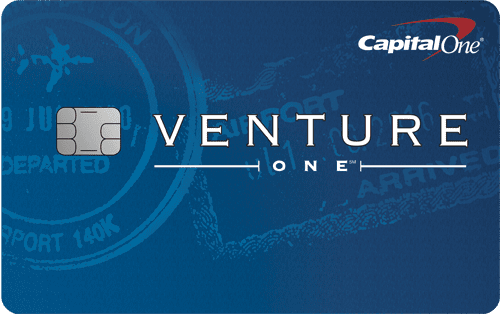 Learn more about the card_name
Bottom Line
Capital One has made transferring miles to their 18 airline and hotel partners more valuable, with nearly all transferring at a 1:1 ratio. But just because you can, doesn't mean you should.
Remember to factor in the transfer times, use the right partners, and do the math to make sure you're getting the most out of those points. Do it right, and you can come out far, far ahead by using some of these Capital One transfer partners and points.