Capital One has shaken up the premium travel credit card landscape with a brand new card. After unveiling it earlier this month, the Capital One Venture X Rewards Credit Card is now open for applications!
With a bonus of 100,000 Venture Miles plus a $200 credit for Airbnb or VRBO stays after spending $10,000 in six months, lounge access, $300 in annual travel credits, and other perks, this brand new premium travel card is making a serious splash. But unlike other top-tier cards, the Venture X clocks in with an annual fee of just $395 a year.
Already got the Venture Card in your wallet? You can apply for this new card and earn the bonus! You could also call in to upgrade, but you won't earn the same bonus.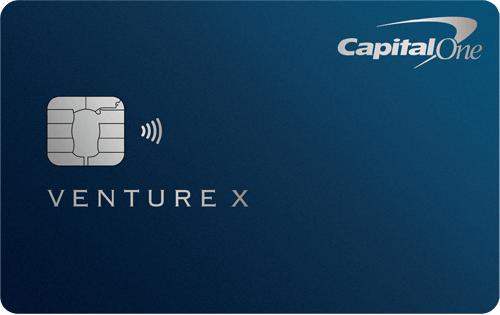 Click Here to learn more about the Capital One Venture X Rewards Credit Card
What is the Venture X Credit Card?
It's the bank's first foray into premium travel cards with heavy travel benefits like lounge access, annual travel credits, and more, competing against the likes of the Chase Sapphire Reserve® and the Platinum Card® from American Express.
But compared to those competitors that cost as much as $695 a year, the annual fee is incredibly reasonable: Just $395 per year. And considering you get $300 in travel credits each year among other perks, the actual cost for holding this card is much lower.
Read our breakdown of the Capital One Venture X annual fee – and why you shouldn't be scared off by it.
Here's a full look at the brand new Venture X Card.
Venture X Benefits Overview
Still, the new Capital One Venture X Card offers some comparable benefits that will make it a no-brainer for many travelers:
Huge Welcome Bonus: Earn 100,000 Venture Miles after spending $10,000 in the first six months. Plus, you can earn a $200 credit for Airbnb or VRBO homestays.
Travel Statement Credits: $300 annual travel credit.
Lounge Access: Free access to 1,300-plus lounges in the Priority Pass network and Capital One's brand new lounges. Get two free guests, too.
Global Entry or TSA PreCheck:Up to $100 in statement credits to sign up for either TSA PreCheck or Global Entry. This credit is good once every four years, and membership in both programs lasts five years.
Earning More Points: Capital One Venture X cardholders will earn 10x miles on hotels and rental cars and 5x miles on flights booked via the Capital One Travel portal, then an unlimited 2x miles on every dollar spent on all other purchases with the card.
Great Travel & Rental Car Insurance: By paying for your travels with a Venture X, you'll get unbeatable primary rental car coverage, trip cancellation insurance, trip delay coverage, and reimbursement if your baggage gets lost or stolen.
New Capital One Venture X Card Sign-Up Bonus
100,000-Mile Bonus & More
The Venture X is kicking things off with a huge limited-time bonus: 100,000 Capital One Venture Miles after spending $10,000 on the card in your first six months of card membership.
But cardholders will also get up to $200 in statement credits for vacation rental purchases like Airbnb and VRBO in their first year.
The $10,000 in spending required to earn that bonus may scare off some travelers. And for good reason: Credit cards are serious business, and no one should be putting any charges on a credit card they can't afford to pay off immediately – let alone $10,000. But spread over six months, that works out to just over $1,600 a month – a much more doable amount.
Capital One has indicated that this bonus will only be available for a limited time, but they haven't yet announced an end date.
Venture X Card Rewards and Benefits
$300 A Year Toward Travel
Each year of card membership, Venture X cardholders will get up to a $300 travel credit to use for Capital One Travel bookings.
Just use your card to book flights, hotels, rental cars, and more through the new and improved Capital One Travel portal and you'll automatically get reimbursed on all purchases up to $300.
Think of it this way: Do you plan to spend $300 or more on travel each year? Then this card's annual fee isn't $395 – it's more like $95. That automatically makes this card a brilliant alternative to the popular Capital One Venture Card.
Not to mention, you'll earn also 10x Venture miles on hotels and rental cars – or 5x miles on flights – booked via Capital One Travel. And that's true even when you're putting that $300 credit to use. Other cards with these credits like the Chase Sapphire Reserve may make them easier to use by automatically applying to almost any travel purchase, but you typically don't earn the bonus miles until you've exhausted that credit.
Capital One's new Hopper-powered platform officially rolled out earlier this fall. While we typically steer clear of third-party sites and online travel agencies, Capital One has added some potent features to this new portal that could turn that logic on its head.
Read More: Capital One Venture X $300 Travel Credit: Everything You Need to Know
Capital One Lounge & Priority Pass Lounge Access
This is a big one.
Capital One Venture X cardholders will get complimentary access to the new Capital One Lounges, the first of which officially opened its doors in Dallas-Fort Worth (DFW) last week – and more are on the way soon. It's the only credit card that will provide complimentary access to the Capital One lounges. And it's Capital One's first card that offers lounge access.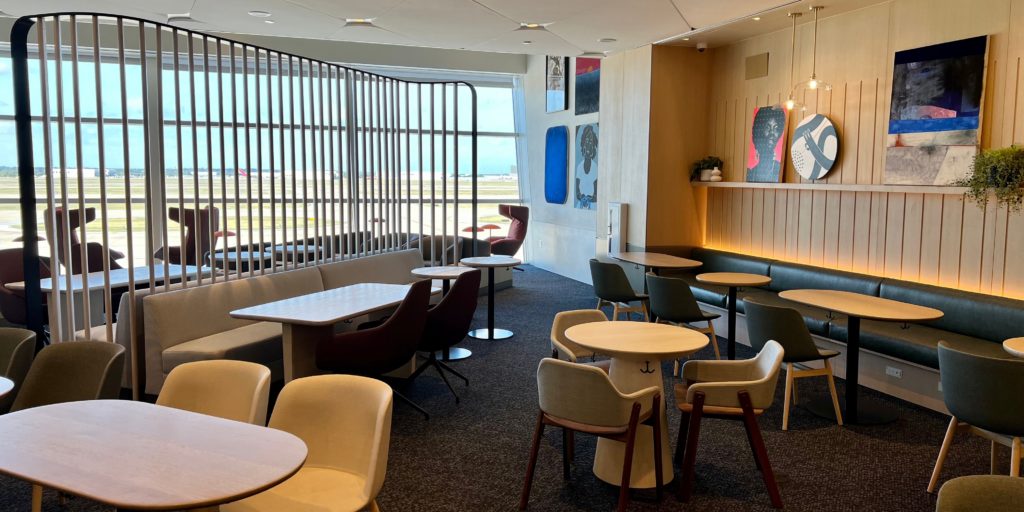 Check out our sneak peek at the Dallas lounge – and watch for locations in Denver (DEN) and Washington, D.C.-Dulles (IAD) to open next year!
You'll also get a full Priority Pass membership, which will get you into 1,300-plus airport lounges around the globe. While most of these contract lounges may not be as nice as the new Capital One space, they have such a massive footprint that makes it much easier to get into a lounge no matter where you're flying. Plus, membership through the Venture X will also get you comped meals at Priority Pass restaurants – a benefit that other cards like Amex have cut.
Here's the kicker: Venture X cardholders can add up to four authorized users onto their card account at no additional cost. And each authorized user will receive their own lounge membership allowing them to bring in up to two guests with them on each visit as well.
With other top travel cards, adding authorized users to give them their own lounge access and other benefits costs $75 to $175 a year. Not so here.
Read more on how to add Capital One Venture X authorized users – and why you should!
Credit for Global Entry or PreCheck
Add the Capital One Venture X to the growing list of credit cards offering up to a $100 credit for either TSA PreCheck or Global Entry. Membership in either program is good for five years and Venture X cardholders will get this credit every four years.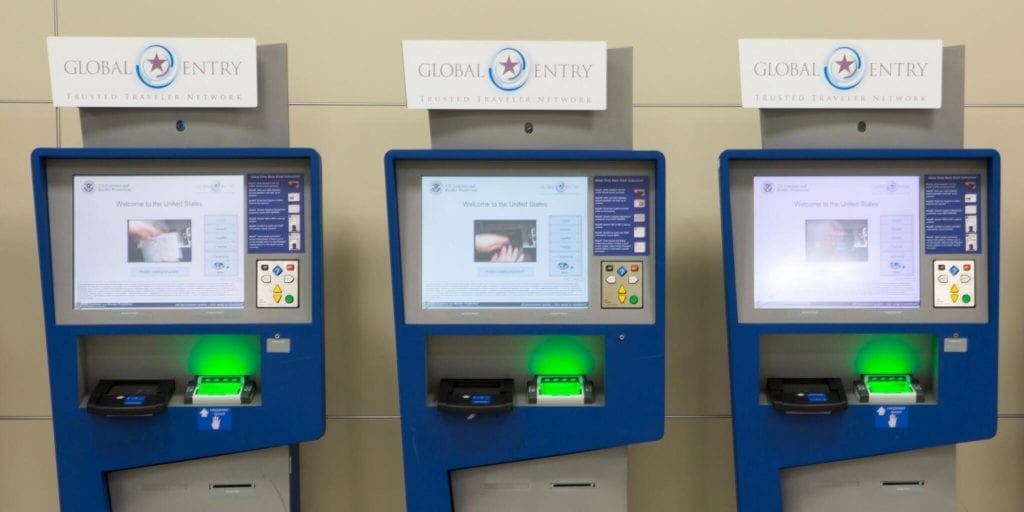 If you plan for any sort of international travel, spring for Global Entry as it includes a TSA PreCheck membership. At just $100, the statement credit provided by the Venture X credit card will completely cover your membership cost for as long as you keep the card open.
Taking advantage of this credit is simple. Just use the card when you pay for your application and voila: Your credit will kick in to cover the entire cost.
Read more: Global Entry vs. TSA PreCheck: Which is Better for You?
10,000 Bonus Miles Each Year
Each and every year on your account anniversary, you'll receive 10,000 bonus Venture miles after paying your card annual fee. These miles are worth a minimum of $100 towards travel – and potentially much more by utilizing the Capital One Transfer partners.
You won't get this right when you open the card: This benefit starts in your second year.
Cardholders can also earn 25,000 bonus miles for each friend they refer to the Venture X – for a total of up to 100,000 miles per year.
Earn 2x Miles on Every Purchase & More
Like the Capital One Venture Rewards Credit Card, Capital One Venture X cardholders will earn 2x miles on every dollar spent on the card.
That's incredibly lucrative, and could easily make the Venture X card a go-to option in your wallet for many expenses.
However, unlike the legacy Venture card, Venture X cardholders will also earn 10x miles on hotels and rental cars, and 5x miles on flights booked via the Capital One Travel portal.
Complimentary Hertz President's Circle Status
Venture X cardholders will receive complimentary Hertz President's Circle status.
As the highest level of elite status in their Gold Plus Rewards program, President's Circle elite members who book an intermediate car or higher get guaranteed upgrades to the next available car class or the ability to choose a car from the President's Circle Ultimate Choice aisle. Members can also skip the counter when renting a car, have access to a dedicated Hertz Rewards customer service line, and have the ability to add an additional driver at no cost.
This benefit will be available for both primary cardholders and authorized users.
Travel Insurance & Rental Car Coverage
Premium travel credit cards typically come with some excellent travel protection policies, and the Venture X is no different.
This brand new Capital One card is technically a Visa Infinite card, which is a distinction that doesn't matter much … until it comes to these benefits. Charge your rental car, flights, or any trip to your Venture X card and you'll get:
Primary Rental Car Coverage: Some of the strongest rental car insurance you can get, nearly identical to what's available through the Chase Sapphire cards. Decline the rental car agency's policy and you'll have a strong insurance policy that will cover most damages or even the theft of the vehicle. It applies to rentals in the U.S. as long as 15 days and in most foreign countries for up to 31 days. Check out the fine print of this policy.
Lost Luggage Reimbursement: Airline lose your luggage – or did it get stolen? If you paid with your Venture X Card, you can get up to $3,000 to replace the bag and its contents (or $2,000 per bag for New York residents). The cardholders and all immediate family members are covered.
Trip Delay Coverage: Get reimbursed for up to $500 in additional expenses like overnight hotel stays or new plane tickets if your travel is delayed by six or more hours – or forces an overnight stay.
Trip Cancellation and Interruption Coverage: If something goes seriously wrong on your trip like an accident, illness, or death that forces you to cancel or cut it short, you're covered for up to $2,000 per person in expenses – and you, a spouse, and any dependent children are eligible.
That's on par with some of the best travel insurance policies from credit cards that we've ever seen. Just pay for your trip with your Venture X Card and you're set.
$395 Annual Fee
The Venture X card has an annual fee of $395 each year. Compared to other premium travel credit cards, that's a bargain.
That $395 fee may still seem steep, but it's a mirage: It's actually far cheaper. Consider the fact that you get an automatic $300 credit a year towards travel booked through the Capital One Travel portal. Then, starting in year two, you get a 10,000-point bonus every year – points that are worth a minimum of $100.
Are you the kind of person who plans to spend $300 a year or more on travel? If so, do the math and you'll see that in reality, you're paying $95 (or less) a year for this card. If you're not the kind of person spending $300-plus a year on travel, a premium travel credit card like this one probably isn't the right move.
Unlike other premium credit cards, there is no fee to add authorized users. You can add up to four authorized users for free, who will also receive their own lounge access with the ability to bring up to two guests in with them.
Read more: Why The Capital One Venture X Annual Fee Shouldn't Scare You Off
No Foreign Transaction Fees
Because it's a Visa Infinite card, you won't pay foreign transaction fees when using your Capital One Venture X abroad.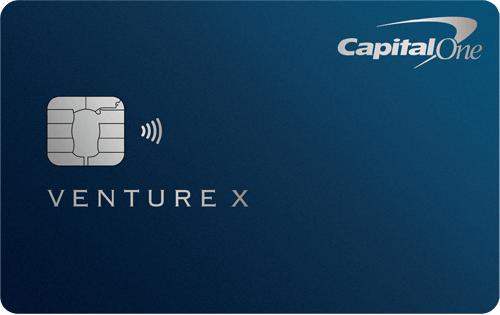 Click Here to learn more about the Capital One Venture X Rewards Credit Card
Who Can Get the Venture X Card?
Capital One has indicated that you will need an excellent credit score to be approved for the Venture X card. That means those with a credit score above 740 will have the best chances of being approved.

Already have the Venture or VentureOne Card? No problem: Capital One confirmed that current cardholders will be eligible to apply for the new Venture X Card – or simply upgrade. There's no rule limiting you to holding just one type of Venture card, as is the case with Chase and its Sapphire Card lineup.
Historically, Capital One has been one of the more strict (and secretive) credit card issuers when it comes to their standards of who gets approved and who gets denied. While they don't publish any specific rules like the Chase 5/24 rule, there are some general guidelines to keep in mind when applying for any Capital One card.
Capital One typically limits consumers to hold just two Capital One-branded cards at a time. That means if you've already got a Venture Card and the Capital One Savor Rewards Credit Card, you likely won't get approved for another card.
Capital One generally only allows you to open one Capital One credit card every six months. So if you've recently applied and opened another Capital One card, you may need to wait.
Data points suggest that, much like the Chase 5/24 rule, those who have opened five or more credit cards (from any bank) in the last 24 months will also have a hard time being approved for Capital One card products.
But these aren't hard and fast rules. Since this card first launched, we've been surprised to see many travelers who expected to be declined for the Venture X Card get an automatic approval.
Read More: Are You Eligible for the Capital One Venture X Card? 
How Much are 100K Capital One Miles Worth?
It depends on how you use them. And fortunately, these miles are incredibly versatile.
Let's start with the bonus … because it's actually even bigger than 100,000. Considering you earn 2x miles on every purchase, the $10,000 you have to spend to earn that welcome bonus rounds it out to at least 120,000 Venture miles total.
Capital One has one of the simplest ways to redeem miles toward travel: It's called Capital One Purchase Eraser. Just book a flight, hotel, or any travel expense with your Venture X, then go back and use Purchase Eraser to cover it with miles.
Using Purchase Eraser, every single mile is worth 1 cent toward travel. The same is true when using another method to book travel: Capital One's new travel portal, where you can search for flights, hotels, or rental cars and book directly through Capital One.
That means 120,000 Venture Miles are worth at least $1,200 toward travel. But you could do even better.
Last month, Capital One leveled up its transfer partnership program with new additions and improvements, solving the glaring weakness of that option that made it second to Chase and Amex. Now, you can transfer to 15 different airline and hotel programs on a 1:1 basis. That means 120,000 Venture Miles can become 120,000 British Airways Avios. Or 120,000 Emirates Skywards miles. Or 120,000 Turkish miles.
With this improved transfer partner program, these miles are potentially worth much, much more. It makes Venture Miles a genuine double threat.
Why We Think the Venture X Card is Outstanding
The Venture X Card is a game-changer among premium travel credit cards.
There are cheaper (or free) travel credit cards that don't come with many travel benefits, there are benefit-rich travel credit cards with exorbitant annual fees … and there's nothing in between. Capital One officials weren't exactly subtle about their motivation.
"In talking to customers, we feel that there is a gap in the market," Lauren Liss, Capital One's managing vice president of U.S. cards, said in an interview with Thrifty Traveler. "Customers don't want to pay $600 for a card that offers travel benefits. And they don't want to take the time to continually track a laundry list of benefits they have to remember to register for."
Rumors have been swirling for years about Capital One venturing (pun intended) into the premium credit card market. Those rumors intensified as they announced plans this year to enter the airport lounge space, competing head to head with American Express Centurion Lounges.
This new card will get you and two guests free access to Capital One and Priority Pass lounges. After getting a sneak peek at the very first lounge in Dallas, we were impressed. If they can repeat that experience as more lounges open in Denver, Dulles, and beyond, Capital One will have hit a home run.

We'll admit it: We were skeptical about Capital One's plans for a premium card at first. Why mess with a good thing they had with the ever-popular Capital One Venture Rewards Credit Card?
One of the best things about the Capital One Venture Card that has drawn in thousands of travelers is its simplicity. Pay a $95 annual fee, earn 2x miles on every single purchase you make, buy any flight, hotel, or even a cruise or Airbnb, and cover the cost using your miles using the Capital One Purchase Eraser.
It's built around catering to the average traveler. Why overcomplicate that with questionable benefits, convoluted transfer partnerships, or hefty annual fees that would scare them away?
But Capital One has made some big moves recently that change that calculus. And now it's taking the best things about the Venture Card and putting them on steroids with the Venture X – all while retaining that simple, straightforward approach.
Bottom Line
After an exciting unveiling, the new Capital One Venture X Rewards Credit Card is now available for new applications. And it will shake up the premium travel credit card space – big time.
With just a $395 annual fee, it's automatically a compelling alternative to far more expensive top-tier travel cards. But add in the 100,000-mile welcome bonus and $500 total in upfront, money-saving credits for travel expenses and Airbnb or VRBO stays? This is easily the most exciting and compelling travel credit card launch we've seen in many, many years – if ever.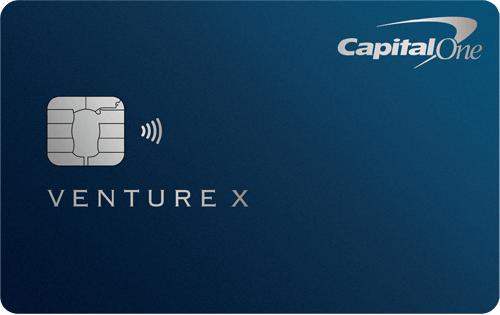 Click Here to learn more about the Capital One Venture X Rewards Credit Card
Images courtesy of Capital One